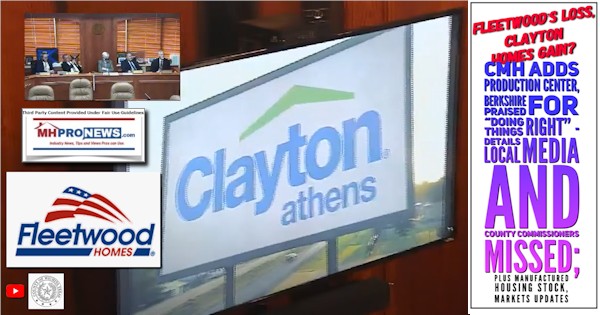 Local media KFDX/KJTL and Wichita County, TX Commissioners video provide a useful case study in compare and contrast. After getting over a million dollars in tax abatements and other incentives, a deal with Clayton Homes manufacturing division, CMH or Clayton Manufactured Homes, was approved by commissioners on Monday 10.18.2021. Fleetwood Homes used to own this center, per local media and the discussion on the County Commissioner's video, which is posted below. Fleetwood sold "this plant to the WFEDC [i.e.: Wichita Falls Economic Development Corporation] in 2006."
While there are tax incentives being offered by the county, that reportedly total some $1.7 million dollars, one must keep in mind that the Trump-era tax breaks are also in place. Meaning, there are other tax incentives beyond those reported.
Wichita County's KFDX/KJTL provided the following video report.
"We were told that this is planned on being their flagship facility. So, with a well-established manufacturer like this, I think this is a big win for our local community," Wichita County Commissioner Precinct 1 Mark Beauchamp said. While their report says that a total investment around $20 million, the video report from the county commissioners' meeting suggests it may be in the $15 to $20 million dollar range. Some media are calling this the old Atco location. But Wichita Falls Times Record News and the county commissioners' video indicates that this location was owned by Fleetwood Homes prior to ATCO eventually taking occupancy.  Per ATCO's website, "ATCO is a worldwide leader in modular buildings and office trailers, workforce housing, camp services, facility operations and maintenance services."
The Times Record News mistakenly identified Clayton Homes as the largest modular maker, when it is more aptly described as largest HUD Code manufactured home producers, that also offers other forms of prefab, modular, and conventional housing through various segments of their Berkshire owned business units.
New for Trending…Clayton story continues below…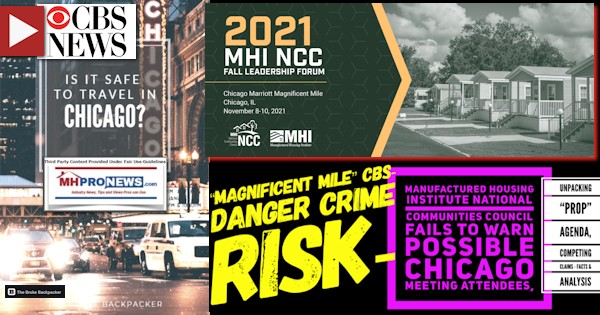 "Clayton Home is an outstanding company that is going to make a significant investment in our community and provide quality jobs," WFEDC President Leo Lane said in a statement released by the Chamber of Commerce.
The video below is Clayton focused from about the 16:38 to 47.27 time mark. So, about 1/3 of their meeting was set aside for Clayton.
The transcript shown below is generated by closed captioning.  Typos and other errors are in the original.  That transcript indicates that Clayton first approached the WFEDC in 2017 about this location, and then backed out. After some environmental abatement planning, local officials reportedly reached back out to Clayton in 2019. So the deal for this location has been some 4 years in the making.
Video Transcript of Clayton Portion of Meeting
16:38
the next item is to a public hearing for
16:41
consideration of a tax abatement and
16:43
proposed gender agreement
16:45
with the
16:46
cmh manufacturing incorporated we
17:01
when i was reading over all that
17:02
everything all our documentation just
17:04
says cmh
17:05
so i had to go ask which which cmh so it
17:08
is clayton homes just for it just for
17:10
anybody that's just reading
17:13
reading this they'll know exactly it's
17:14
for clayton holmes great point clayton
17:16
holmes yes plate manufactured yes
17:18
manufactured homes so this is yeah
17:20
thanks for having me this morning and
17:22
allowing me an update i want to take you
17:24
guys back through just a little bit of
17:25
this process
17:26
uh clayton holmes manufacturing is the
17:29
number one manufactured home builder in
17:31
the world
17:32
they have several facilities here in
17:34
texas and are located across the united
17:35
states but let me take you back a little
17:37
bit more in 2006
17:40
when fleetwood homes who owned the
17:42
property at 2400 burke burnett
17:45
road when they shut down their
17:47
operations the economic development
17:49
corporation bought that building that
17:51
property
17:52
that same year 2006 the edc
17:55
entered into a 10-year lease agreement
17:57
triple net lease agreement with a
17:58
company out of canada called atco homes
18:00
adco came in and they were they were
18:02
building homes on site just as that
18:04
property
18:04
was designed
18:06
and the beauty behind that is that
18:08
history is i think everyone should know
18:10
that
18:11
being good stewards of taxpayer money is
18:14
what you all look to you look to the
18:16
economic development corporation and
18:18
their partners to do the same thing
18:20
and as that played out for the purchase
18:22
price that the edc bought the building
18:25
from fleetwood and the 10-year lease
18:27
triple net lease that was paid to them
18:29
it paid back the purchase price so in
18:31
the end the edc after 10 years owned
18:33
that building really kind of free and
18:35
clear if you will so that that's one
18:37
success story that i really like to
18:38
share with people so let them know how
18:40
some of the money is being spent in
18:41
economic development
18:43
so when adco vacated the site in 2016
18:49
clayton homes approached us in 2017 that
18:51
was our first contact with them and they
18:53
wanted to know what they could do with
18:55
that facility if they can purchase it so
18:57
we entered into really a letter of
18:59
intent and a purchase agreement to start
19:01
the process
19:03
through the due diligence we discovered
19:05
that there were some environmental
19:06
issues on the property out there so
19:09
clayton holmes said well we're not
19:11
interested uh we'll pass and so that
19:13
just didn't know and void
19:15
in the meantime we said well we can't
19:16
really sell the property like it is so
19:17
we need to work on a cleanup so we
19:19
started working with uh tceq
19:22
texas commissioner of environmental
19:24
quality
19:25
on what is called the voluntary cleanup
19:27
process there's all these acronyms out
19:28
there they call the vcp so
19:30
we start going in and have a we hire an
19:33
environmental engineering team to come
19:36
out and work us through the process the
19:38
broad intertech helped us through this
19:39
process and thankfully we had their
19:42
guidance because it was a long process
19:44
but what we had to do was go in and
19:46
drill these monitoring wells
19:48
start watching and seeing where the
19:50
possible flow if the plumes were growing
19:52
if they were shrinking where they were
19:54
moving
19:54
before tceq can say hey you guys are
19:57
okay with this we're okay with the
19:58
process and give our stamp of approval
20:01
so through it all what we were
20:02
ultimately hoping for was an msd
20:05
designation which is a designation that
20:08
says
20:09
there is no ground water that's potable
20:11
all right that's that is contaminated
20:13
but city water and everything to the
20:15
site in the facility that's all good so
20:17
the facility is still in good shape
20:19
but there's no pothole water that can be
20:21
used on that on that 31 32 acres that
20:24
are out there
20:25
that's important to know because for
20:27
future development of those sites if
20:29
somebody puts up a new building on this
20:31
site they need to know that there's
20:32
there's contamination groundwater
20:34
contamination so you know vapor
20:36
protections vapor barriers things like
20:37
this so it's all a protection from tceq
20:41
to make sure that the next buyer the
20:42
next owner
20:44
has the information they need and takes
20:47
the precautions to make sure that
20:49
everyone on that property is safe
20:52
so we we started that process
20:54
i reached back out to clayton homes in
20:56
2019
20:59
let them know where we were at asked
21:01
them if they would be interested since
21:02
we were working with tceq on this and
21:04
they said they would be let us review
21:06
what you're doing
21:07
what this property may look like at the
21:09
end of this process so they were happy
21:11
with what tceq had recommended and where
21:13
we were going with it so we entered into
21:14
a new purchase agreement for the for the
21:17
entire property out there with the
21:19
contingency that we would get our msd
21:21
designation and follow through with the
21:22
voluntary cleanup process so
21:25
we worked we worked really
21:28
hand in hand with them uh adjoining
21:30
property owners uh out there to try to
21:32
help everyone get on the chamber we're
21:34
out there trying to help every business
21:35
and so we worked with our area uh
21:38
adjacent landowners to inform them of
21:41
what's going on and give them just
21:42
basically kind of a heads up hey this is
21:44
what's on our track don't know if it's
21:46
affecting you but here's a heads up on
21:48
it so
21:49
real quick yes no abatement on the
21:51
contaminant just monitoring at this
21:53
point just monitoring yes
21:55
good question thank you
21:57
uh and technically the monitoring is
21:59
over because we were able to finish that
22:00
and cap the wells so there's no further
22:02
monitoring unless the land unless the
22:04
property owner wants to okay so that's
22:06
on there but the wells faulting cap down
22:08
so
22:09
so that was it was a great process
22:11
working with clayton homes they've been
22:12
through some
22:13
purchases like this before so they had
22:15
some experience they were very patient
22:16
it took us two years to get through the
22:18
whole thing
22:19
and uh they were there with us every
22:21
step and a great company to work for i
22:24
worked with you know their berkshire
22:25
hathaway companies so
22:27
they do things right and they're very
22:29
focused on
22:30
the
22:31
existing industry that's here how they
22:33
can come into the wichita falls
22:35
landscape and help help us grow help us
22:38
create jobs
22:39
part of their investment in wichita
22:41
falls is an additional outside of buying
22:44
the building an additional probably 15
22:46
to 20 million in capital investment on
22:48
renovation to that property they're
22:50
looking at hiring about 180 to 200 jobs
22:54
which equals about on those paying jobs
22:57
about a seven million dollar annual
22:59
economic impact for payroll
23:00
so great jobs great company uh we're
23:03
super excited to have them
23:05
and so as i come before you all today to
23:08
ask about the tax abatement
23:10
back in 2017 we
23:12
proposed our first incentive letter and
23:14
at that time we were still doing 10-year
23:16
tax payments with city and county and so
23:18
i'm going to ask if you guys would still
23:20
consider to move that forward the city
23:22
has has acted on on their 10-year
23:24
payment i would
23:26
ask if the if the county would do the
23:28
same thing as we have in the past
23:30
but before i get too far into that i
23:31
hope that we can pull up this video i
23:33
want to show everyone now this is uh
23:35
this is a facility in athens texas that
23:38
they recently purchased a couple years
23:40
ago and this is what they've done they
23:42
they bought an existing facility much
23:43
like we have and then they've gone in
23:45
and they've done all the renovation and
23:47
it talks a little bit what they do and
23:49
their employee and their community
23:50
engagement so if we could if we could
23:52
show that i would appreciate it
23:56
[Music]
24:09
most of the inspiration comes from
24:11
really trying to provide a place
24:13
for those folks to know that they're
24:15
appreciating they want a place that they
24:17
can get up in the morning they can go to
24:19
they know they're going to work with
24:20
great people they've got great equipment
24:22
they've got great facilities to support
24:24
them
24:25
that's what anybody wants
24:27
everybody in the industry is going to
24:29
benefit we're raising the bar and it's
24:32
[Music]
24:39
people are working we've analyzed how
24:41
best to support the team members
24:44
and the
24:45
simple things like handling a material
24:48
osb and drywall which is extremely happy
24:51
and how do you handle that in an
24:52
automated process where it feeds through
24:55
some of our slippers my mention is
24:57
making the job or the team member
25:00
such that they will devote more time to
25:02
constructing a home and falling out
25:05
one of the better examples of how we've
25:07
designed the plant to take care of our
25:08
team members are the cool zones these
25:11
are essentially air conditioned areas
25:13
give the team members an opportunity to
25:15
cool off during the course of their work
25:17
day
25:17
we started with the survey
25:20
what would make your environment better
25:22
and we eliminated the dust that's
25:25
probably one of the first things that we
25:27
started with
25:28
we also have added tv monitors and ipads
25:32
throughout the plan
25:33
in order to reduce the amount of paper
25:35
that our team members have to deal with
25:36
on a daily basis i wanted the clay
25:39
bistro cafeteria to feel like a
25:41
restaurant and part of that mint created
25:43
diverse seating a variety of colors
25:46
textures lighting all those things work
25:49
together to really promote
25:51
this kind of inner spirit that we're
25:53
striving for within our facility
25:56
[Music]
26:08
you're proud of being a part of this
26:12
the reason that we designed our offices
26:13
the way they are was to be able to
26:16
create a place where we could retrieve
26:17
the casual informal working area
26:21
when someone walks into our facility for
26:23
the first time played athens i hope that
26:25
they realized that what clayton's doing
26:28
is really building happiness for our
26:31
clients our customers we kept growing
26:34
and we had this opportunity to start
26:36
from scratch we're like let's do it all
26:38
let's create the right environment from
26:40
the time you walk into our facility to
26:43
the time you leave it's a great period
26:46
of our company for building a
26:47
sustainable business model for the
26:49
future that's what's going to sustain us
26:51
through the next 30 years the
26:53
opportunity of changing this industry's
26:56
image is tremendous today it's never
26:58
been a better time to change
27:06
thank you for making that available so
27:09
when clayton holmes when they first
27:10
approached us they were looking at about
27:11
15 million in capital investment to
27:14
improve the facility make it something
27:15
like this
27:16
since then they've added another 5
27:18
million because they want to reduce
27:19
their carbon footprint they want to make
27:22
things more green out there
27:24
they're talking about for example the
27:26
way they take care of their employees is
27:29
all covered parking for employees and
27:31
then they're going to put solar panels
27:33
on top uh working with make sure the
27:35
city and shepard air force base is aware
27:37
of those those possible additions but
27:40
just making their environment as as
27:43
comfortable as they can for their
27:44
employees that you can tell them that's
27:45
what the real focus is so
27:47
we're excited to have them and uh boy
27:49
i'm excited to see what's happened they
27:51
had they've already had teams on site
27:53
we closed on the property back in
27:55
september so they own it now
27:57
and they've already had teams on site
27:59
here both environmental teams and
28:02
building insight senior facility
28:03
managers things like that and there's
28:05
another group coming out i believe it's
28:06
next week to keep moving moving the ball
28:09
forward so we're just we're excited this
28:11
has been quite a process and you know
28:13
it's
28:14
projects like these that really help
28:16
elevate wichita falls and what we do in
28:18
economic development because it
28:20
highlights all of our partners from the
28:22
city to the edc to the chamber to the
28:24
county i mean everybody's involved
28:27
we talk all the time about how many
28:28
volunteer hours are put in by
28:30
independent contractors they don't get
28:31
recognized for that but they're out
28:33
there with their volunteering and taking
28:35
time because they know it's important to
28:36
get these facilities up and running
28:38
and just in closing you know we had
28:40
another one with the pam go air facility
28:42
the old stanley tools building that
28:44
panel employer moved into
28:46
we submitted that project to the texas
28:48
economic development council for what
28:50
they call a cdap award which is
28:52
community economic development award for
28:54
excellence in
28:55
in a project and that and that project
28:58
won that statewide award we compete with
29:00
100 to 250 000 in population
29:03
and so we won that that award got
29:06
submitted onto what is called the sedc
29:08
southeast development council which is a
29:11
17 state organization that that takes
29:14
texas and pretty much everybody east of
29:16
there but 17 state organization we just
29:18
found out about three weeks ago that we
29:20
won that award in 17th state
29:23
so it's projects like that and
29:26
i don't want to be over confident but
29:28
this is going to be an amazing project
29:29
and a story to tell and i do think it's
29:31
going to be a
29:32
top competitor for awards down the road
29:35
especially working through tceq issues
29:37
and i mean you guys probably had some
29:39
experience with those it's it's not easy
29:41
to get through so
29:42
those kind of projects these kind of
29:44
partnerships are really what our
29:45
economic development team is all about
29:47
because it's not just the chamber it's
29:49
not just the easy it's everybody
29:51
including the public that is out there
29:52
supporting us as well so we just really
29:54
appreciate the continued support
29:56
guidance directions from you guys and
29:58
feedback and input it's always important
30:00
so they'll be building a facility on par
30:02
with what we just saw yes yes they plan
30:05
on actually making this one their
30:06
flagship really what they say because of
30:09
not only what they have to work with
30:10
they love the facility they just
30:12
it's a very nice facility already it is
30:15
they wish the ceiling was taller
30:17
yeah everybody wants to see it everybody
30:19
wants a taller ceiling everybody wants a
30:21
little taller house i guess too so it
30:23
appears that they're pretty much all
30:24
automated so they have to have that
30:26
that clearance to
30:28
get their equipment up there so they do
30:30
and so yeah they're gonna they're
30:32
planning to make this their flagship
30:34
facility
30:35
not only because of what they're going
30:36
to do with it but also
30:38
an example as a reduction in the carbon
30:41
footprint of what what companies can do
30:43
to continue to help with what we're all
30:45
concerned about on that front and travis
30:47
does does this group
30:49
sell outright sell those um
30:53
houses they build to the
30:55
anyone or do they have distributors they
30:57
go to how does that work they do that's
31:00
not a retail facility they do have their
31:02
their outlets so they're they're the um
31:05
they're the warehouse really okay the
31:07
builder in the warehouse and they send
31:08
them to their selling facilities so i'm
31:10
trying to talk them in to selling them
31:12
on site because they've got some room uh
31:14
to set up first for display homes and i
31:16
think could be very beneficial i'm
31:18
working with them on trying to develop
31:19
some additional
31:21
neighborhoods that they can put their
31:22
homes in and some futuristic designs as
31:24
far as how we can work in conjunction
31:26
with some pocket neighborhoods and
31:28
really develop that that community
31:30
inside of those neighborhoods to to meet
31:32
a lot of different needs so
31:34
i think they're going to be a good
31:35
partner and and they're listening
31:37
they're good they
31:38
like to listen to those things they're
31:39
not necessarily in development or home
31:41
development with their own sites but
31:43
something like this hasn't been what
31:44
we're talking about so
31:46
that would be good
31:48
to show off their product but also
31:52
i mean
31:54
i can see a lot of benefit to that so so
31:56
we're working that direction with them
31:57
and
31:58
i don't want to push them too hard until
32:00
they get here and get it out completely
32:01
uh one thing at a time you know that's a
32:03
pretty big elephant to eat so we'll just
32:05
leave it one bite at a time but right
32:06
now we're on a really good track for
32:08
them so i appreciate you guys
32:11
just curious
32:12
what prompts the tceq study like that is
32:16
that a standard deal on a transfer
32:18
property or what what prompted the tech
32:20
the check on that property
32:22
well actually clayton holmes when they
32:24
when they require or request a phase one
32:27
okay then if there's a few
32:29
check red marks that come up in the
32:30
phase one and move to the phase two
32:32
study and the phase two is what
32:33
typically undercovers the content
32:35
underground contaminants and stuff like
32:37
that might have it might have a tie to
32:39
their financing plan too if you never
32:41
know so i'm just curious because that's
32:43
kind of an interesting area out there
32:45
there's
32:46
there's been a lot of various activities
32:49
you know in the past and
32:51
we're always interested in you know what
32:54
you know what's out there what's going
32:56
on what what could be a roadblock down
32:58
the road for
32:59
something like that wichita falls
33:02
manufacturing who sits just uh adjacent
33:04
to the north and a little bit to the
33:06
west uh there's i always call them it
33:09
looks like the home of whataburger
33:10
because they've got the orange and white
33:12
buildings and you know the and the roofs
33:13
and stuff they say out there and they
33:15
actually went through the vcp process
33:17
about the same time we did so they could
33:19
get that similar same designation on
33:22
their property so it's important and you
33:24
know the other thing that this does is
33:26
it helps us lay some groundwork and
33:28
foundation to help to be a resource to
33:30
other businesses that may need to go
33:32
through something like this
33:34
what can grow from that yeah
33:36
i said what can grow from that
33:38
yeah so they don't so someone just
33:40
doesn't throw their hands up and say
33:41
well the property is contaminated yeah
33:42
it'll be done you know now we can be a
33:44
be a resource provider we're not experts
33:46
by any means but we can be a resource
33:48
provider and say this is this is what we
33:50
did and we hope that that can help too
33:52
well i think your point's well taken
33:53
we're not planning on using groundwater
33:55
up moderate anyway so we it would be a
33:57
shame to let that be a barrier to some
33:59
kind of expansion like just it it's
34:02
there and you never do anything with it
34:04
which is is somewhat wasteful but
34:07
i was talking about a part of their
34:08
capital investment is adding another 50
34:11
000 square feet to an existing 232 000
34:14
square foot facility so they're already
34:16
drawing plans with that
34:18
we've already had team members from the
34:19
city out there planning and zoning and
34:21
engineering out there walking the site
34:22
with them talking them the
34:24
communication's been really good very
34:25
organized uh just it's just really it's
34:28
a good project i'm excited for it
34:30
pretty interesting you know i was
34:31
telling my fellow commissioners this
34:33
morning after visiting with a gentleman
34:35
not to get into any details or anything
34:37
that told me what a
34:38
tremendous bargain he thought wichita
34:40
falls was and he's a developer and a
34:43
guy that's in that business and and
34:45
it seems like we get beat up more often
34:48
than not about well this is bad and this
34:49
is wrong and all that he says i'm
34:52
telling you he said that area up there
34:54
is poised to do some great things and he
34:56
said it is a bargain right now and
35:00
that's what you want to hear when you're
35:01
out visiting with people and i agreed
35:03
with him i think it is a bargain yeah so
35:05
you know as far as that goes uh land
35:08
uh down in dallas-fort worth area that
35:10
was used to be owned by edcs that they
35:13
could negotiate on pretty much all that
35:14
land is gone so now you're back to
35:16
buying it from the private sector and
35:18
private sector has a different goal in
35:20
mind when they sell their land and
35:22
necessarily edc does edc wants to create
35:24
jobs when they sell it
35:26
but a private investor wants to you know
35:27
make them make their money make their
35:29
and that can be challenging for
35:31
expansion as well so we are fortunate
35:33
that we have our business park and some
35:35
of the sites available now
35:37
that being said we're out of buildings
35:39
the edc is we sold stanley we stole that
35:41
co now and so now we need to start
35:42
working
35:46
so we just hope that we can build out
35:48
what we've got on our industrial park
35:50
and maybe find something else that way
35:52
but
35:52
this seems like a good fit for our
35:54
community the skill base that we have
35:57
here locally
35:58
it fits well
36:00
are we going to take advantage of kate
36:02
center to supply
36:04
the career development career
36:06
center
36:07
to supply
36:09
workers for the facility or yes are they
36:12
going to partner in any way they have a
36:14
building trades program
36:16
and they have visited that facility as
36:18
well so we have a as part of the
36:20
incentive package we did offer them a
36:21
skills uh training fund grant
36:24
opportunity that if the state doesn't
36:26
award it what that means is the state is
36:28
the first to to match the grant but if
36:30
the state would not for some reason do
36:32
that our edc backstops that and says hey
36:34
we want to make sure that you get the
36:36
skills you get what you need so when you
36:38
come here if if that grant doesn't go
36:40
through state we're going to make sure
36:41
and pay for it so you have the
36:43
opportunity to be uh
36:45
to do the training on site we work a lot
36:47
with vernon college on that on that
36:48
grant program and it's great working
36:50
with them because vernon college even
36:52
says hey if you if you've got your own
36:54
employee that's a that's a trainer we
36:56
can help subsidize the cost of that
36:58
trainer and that trainer's time off
37:00
to actually do the instruction and
37:02
really kind of help them out with saying
37:05
gosh i hate to pull that person off of
37:06
that job over there we're going to lose
37:08
money while he's training but we can
37:10
subsidize that training while he's voted
37:12
even so
37:13
it's it's a great fun very flexible and
37:15
uh and they are very interested in the
37:18
secrecy center no it's just really good
37:20
yeah it's a good fit for a community i
37:23
think
37:23
we're looking at also i heard a couple
37:26
weeks ago when i was at a conference a
37:28
great idea that someone has that
37:30
someone's already doing in one of their
37:31
cities and they call it signing day and
37:34
it's signing day for all the high school
37:36
graduates that have decided not to go on
37:38
to higher education but want to enter
37:40
the workforce and a lot of times they
37:42
get overlooked as people that's a good
37:44
idea they're just not gonna they're not
37:45
gonna do anything but instead you know
37:48
when when someone signs on to a college
37:50
that's an exciting day for them you know
37:52
and or they sign up to a scholarship an
37:54
exciting day for them if we can do a
37:56
signing day for those who are not
37:58
looking at going to higher education but
38:00
want to enter the workforce and
38:01
celebrate them for their ideas
38:14
well positioned too i mean it's very
38:16
close to interstate
38:18
in a great central location so i think
38:21
this
38:22
has potential to be a home run clayton
38:24
they they love the facility every time
38:25
we're there we're there with them
38:27
walking it they just said this is just a
38:28
great facility we're excited about this
38:30
one yeah so i guess that's a good thing
38:33
and
38:34
this agreement that we're into this
38:36
jointer agreement is because we're going
38:38
to follow with the city this is
38:40
this agreement
38:41
we started working this back in 17 i
38:45
think so that's why we're not looking at
38:48
our new policy which would only allow up
38:50
to a 70 percent
38:52
we had
38:53
that's why i've recommended this to you
38:55
all is we could use this under how we
38:57
started and it'd be a decreasing 100
39:00
percent tax abatement
39:02
and the same thing we're looking at
39:04
because of where we started with the
39:06
city on the hotel
39:07
after that
39:09
everything will be new and we'll we'll
39:11
face those against
39:16
and what does it do with ins judge well
39:19
the ins and we kept that out the
39:22
agreement and that was circulated a
39:24
couple weeks ago ins road bridge both
39:26
stay out of it because they're they're
39:29
not they cannot be used that way so
39:33
but the larger tax is what they're
39:35
getting evaded
39:38
the other tax roughly amounts to 10
39:39
cents right now so
39:44
that'll stay intact ins and rnb
39:47
are outside of the abatement we're just
39:49
just debating
39:50
and what rolling stock is also exempt
39:53
under this agreement and is the same as
39:56
the same
39:57
program
39:59
so
40:00
inventories manufactured
40:02
the manufacturing inventory yes and it
40:04
travels at a 10 um
40:06
a 10
40:07
increase each year as it goes through
40:10
the motion it's the same
40:14
well i'm not i'm not sure on that one
40:17
i'm not sure the increase on it
40:20
and we may be thinking about different
40:21
things i'm thinking about the triple
40:22
freeport exemption yes i'm talking about
40:25
the freeport yeah free force in has
40:28
that's
40:29
we adopted that years ago so as long as
40:31
that and now it's not 90 days it's down
40:33
120 120 21. okay
40:39
yeah it started out at 90 and then i
40:41
knew it changed i couldn't remember
40:42
which way
40:44
uh but it's a good plan good program
40:47
uh
40:48
and
40:49
gosh you know bringing over 100 jobs is
40:52
really good
40:53
yeah they predict they're actually
40:54
predicting 200 they in the performance
40:57
agreement they promised us 181 that was
40:59
what their garden was but that was back
41:01
in really 17 when we first started
41:03
talking about it and they said with what
41:04
we're looking at this facility and
41:06
automation that's happened in the past
41:08
four years
41:09
that they they think that they'll
41:10
probably pretty easily push over 200 and
41:12
maybe 52.50 and
41:14
just like hey just like chemical homes
41:16
sure chemical air they thought that they
41:18
were going to 200 do 200 jobs their last
41:21
count was 321 wow
41:24
yeah that's you know once i think once
41:26
companies get here
41:27
they see the work ethic of our community
41:30
in this area and all of a sudden they're
41:31
like hey we can we can add more and
41:33
that's exactly what family co did and
41:35
they've also added two new custom lines
41:37
which have created new jobs so uh just
41:40
some great great stories all the way and
41:42
just like this group here this ain't
41:44
their first rodeo
41:46
well they're established
41:49
you know i just read a a a pretty long
41:52
article in the last week or so about
41:55
the housing crisis in the united states
41:58
and it's becoming more acute because
42:01
cost obviously is getting out of that
42:04
and this really fits into
42:06
part of the solution and uh
42:09
there's a lot of good components here
42:10
there are a lot of different problems i
42:12
came from real estate background for 20
42:13
years in nebraska before i came down
42:15
here so talking about pocket
42:17
neighborhoods and subdivisions and build
42:19
outs i love to do that and i'd love to
42:21
brainstorm with companies like this
42:22
because they have the ability they have
42:24
the resource and they have the product
42:25
to be able to do it all so i'm hoping to
42:28
move that what was an initial capital
42:30
investment again 15 million was the
42:32
initial what they predicted but now it's
42:34
but now it's moved to about 20 million
42:36
20 million because of what they want to
42:38
do as far as reducing that carbon
42:39
footprint and adding in more automation
42:42
and things like that so
42:45
we'll increase the value of the property
42:46
by 20 million right off the bat and then
42:49
it uh it certainly could yeah that's our
42:52
that's our goal
42:53
at least in the years you know what
42:54
three through ten yeah when we started
42:56
receiving receiving more of the
42:58
return on the uh the taxable yeah well
43:01
the nice thing is you've still got that
43:03
building and its value right it's
43:04
already on there already
43:06
yeah so
43:08
we don't lose anything we only gain
43:10
that's right that's right when was that
43:12
original building built do you know
43:14
been there a while
43:16
i don't remember
43:18
last time i was in it it's it really
43:20
surprised me as to how good it
43:22
had maintained it was and it's been a
43:25
while since i was through that deal and
43:27
it uh you look around and you thought
43:30
this thing wasn't just thrown together
43:32
it was
43:34
done right at the time really that makes
43:36
a difference on long-term value
43:38
well we even asked clayton holmes uh
43:40
when
43:41
when the first agreement fell through
43:43
because of due diligence and what was
43:44
uncovered we said can we can we get you
43:46
some land in our
43:48
business park and help you build a new
43:50
facility out there and they said no we
43:52
want existing we would like that one if
43:54
we can if we can get it to the right
43:56
place and so that's what we worked on
43:59
kind of designed and built for what they
44:00
do makes a big difference highest and
44:02
best use is always a good thing that's
44:04
right
44:05
all right thank you very much sir
44:08
anyone in the audience have anything to
44:09
bring up on this or a comment
44:11
i have a question yes ma'am that's right
44:14
[Applause]
44:16
this is a manufacturing location correct
44:19
so the products will be put together
44:22
there right and then transferred out to
44:25
the sales locations correct okay so
44:28
silly question
44:29
um
44:30
because they're such large units
44:34
do we currently have road infrastructure
44:38
for ease of access to exit the product
44:41
out
44:42
and to withstand
44:44
that kind of traffic if that makes any
44:46
sense and
44:48
would there be any cost to the taxpayer
44:50
at some point
44:52
having to
44:54
build up road infrastructure
44:56
for
44:57
the project does that make any sense
44:59
there's not dumb questions those are
45:00
great questions there's no doubt because
45:03
yes you're pulling out heavy inventory
45:06
uh but right now that burke burnett road
45:08
that's right in front uh it certainly is
45:10
a good access road it's not not
45:13
necessarily a side road it's a full
45:15
access road that i think can handle
45:21
additional weight trucks
45:23
things like that going over it it's
45:24
going to make it square and terrible but
45:26
you know for the most part they all know
45:28
that this
45:31
but i is see any i don't see firstly i'd
45:33
like to i'd like to answer that a little
45:35
bit because i own a business off off
45:38
that road that's a that's us that's our
45:40
business 287 is what that is
45:42
that road was constructed to handle
45:44
equipment anyway right now the state
45:46
uses that as a
45:48
for oversized loads that's the path that
45:50
they take anyway right now that's the
45:52
detour road road through wichita falls
45:55
that's probably has some of the widest
45:57
and highest areas in the city to get to
46:00
get traffic through
46:01
and that road more than anything was
46:04
constructed to handle that equipment and
46:06
on top of that that's a state road which
46:08
the wichita county doesn't
46:10
we don't have to maintain it
46:12
so state funds maintain that road so
46:14
really and truly it's a win-win on that
46:16
particular road right great question
46:22
anyone else i pulled the field anyone on
46:24
the caller
46:33
and now we'll move to item number two
46:35
which is to
46:37
uh consider and take action authorized
46:39
county judge to sign the jointer into
46:41
the tax abatement agreement from the
46:43
city of wichita falls texas and cmh
46:45
manufacturing
46:47
second
46:48
[Applause]
46:51
i'd like a lot of reducement sounds like
46:56
[Applause]
46:57
very positive very very good thing for
47:00
our community
47:02
all right
47:02
travis thanks for the hard work
47:05
thank
47:09
uh you we have a motion by commissioner
47:11
tim cannon second by commissioner to
47:13
approve the entering in the agreement
47:15
with the city of wichita falls
47:17
all in favor signify saying aye aye
47:20
opposed sign motion period
47:24
thank you thank you
47:26
appreciate fur
47:27
##
Commissioners and meeting attendees were told that Clayton's Athens, TX plant was a 'project a couple of years ago' that will be similar to what is planned for the old Fleetwood/ATCO location. But that Clayton Athens video, that was shown to commissioners, posted above, indicates it was uploaded on 12.5.2017. On 10.20.2021 at 2:02 PM ET, it has only had 8,111 views.
By contrast, the HBO Last Week Tonight with John Oliver errantly dubbed "Mobile Homes" hit has had some 8.8 million views, not counting those that viewed it on HBO.  That video and Manufactured Housing Institute (MHI) member firms, besides Clayton Homes and their lending units, that were slammed are found in the report linked below.
This video from one Clayton's hometown TV station calls into question the notion that Berkshire and Clayton 'do it right,' as commissioners were told.
Arguably thanks in part to Tim Williams, 21st Mortgage, Clayton and Berkshire, the Fleetwood that owned this location folded and was eventually absorbed by Cavco Industries.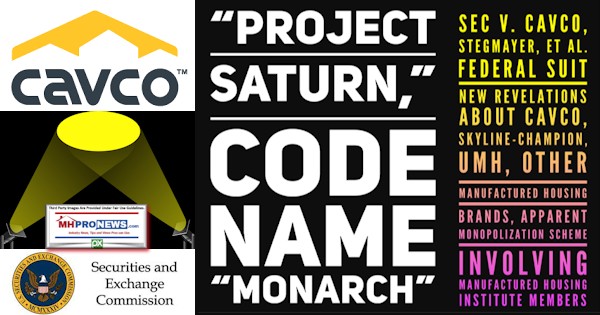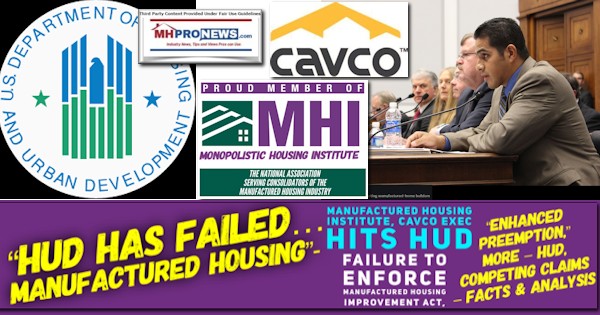 To learn more about Clayton Homes, their preferred professional trade association in manufactured housing, MHI, and related, see the linked reports.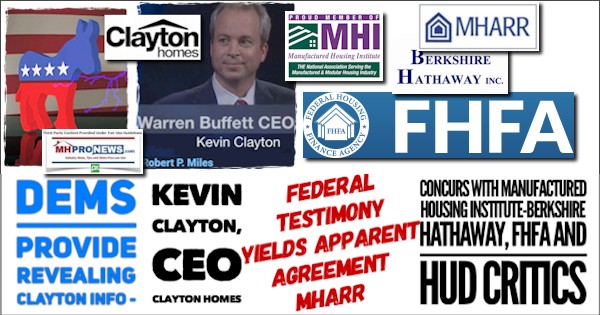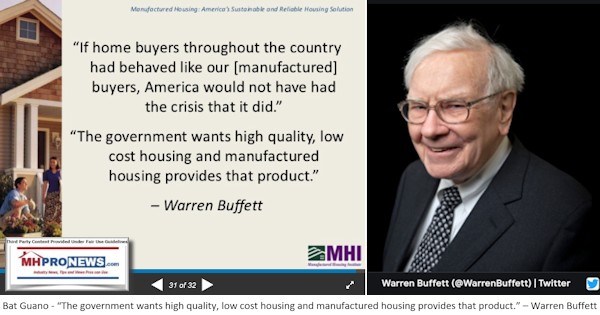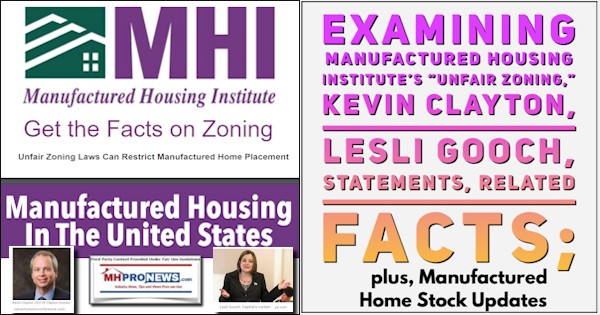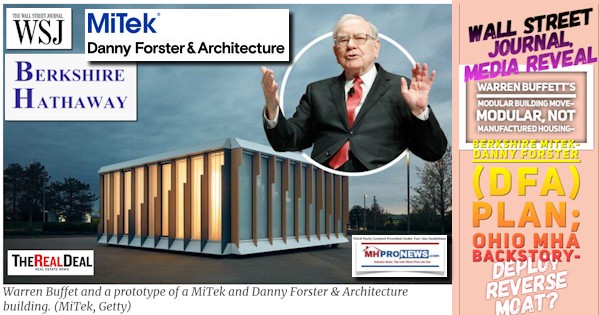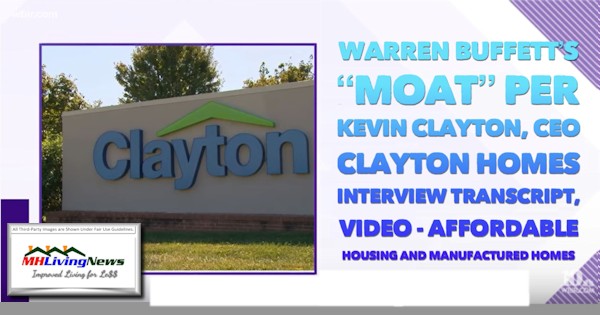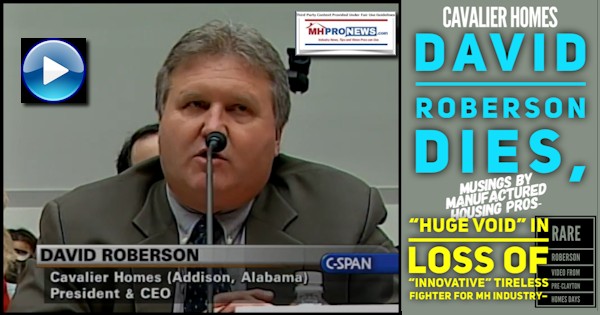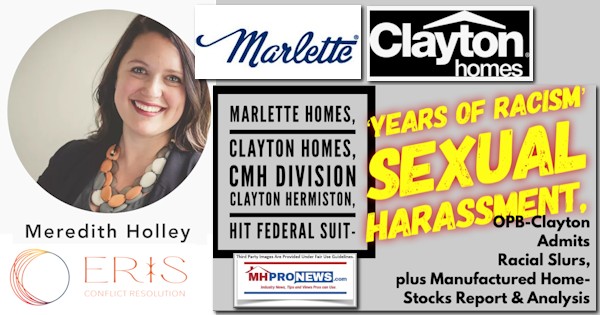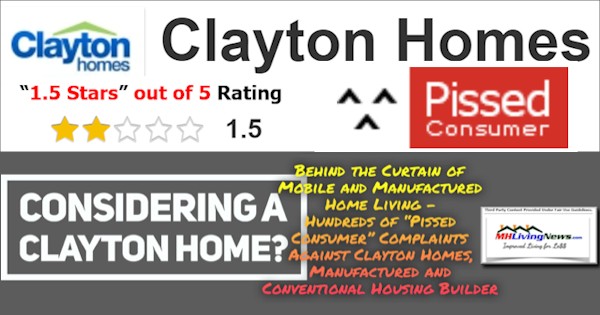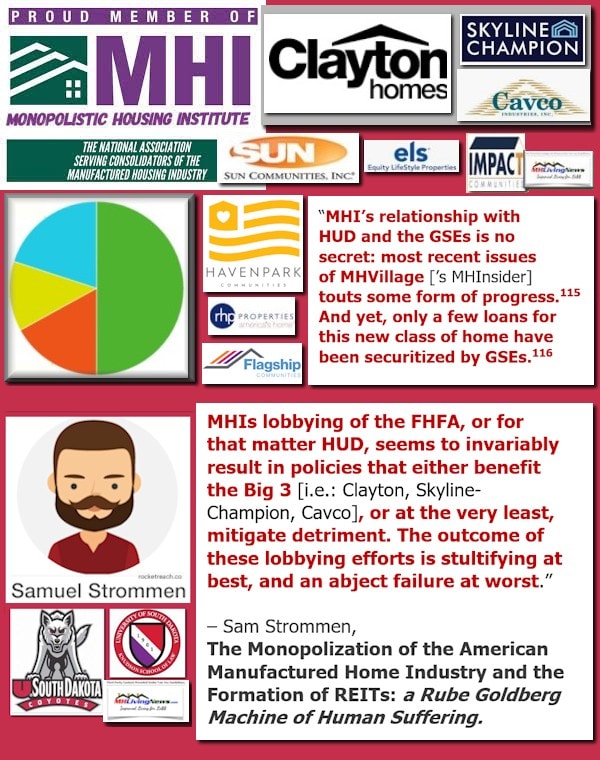 "It is difficult to get a man to understand something when his salary depends upon his not understanding it." Upton Sinclair; HUD OIG Complaint vs. OMHP Teresa Payne, Sec Marcia Fudge; plus MH Market Updates
Market Indicator Closing Summaries – Yahoo Finance Closing Tickers on MHProNews…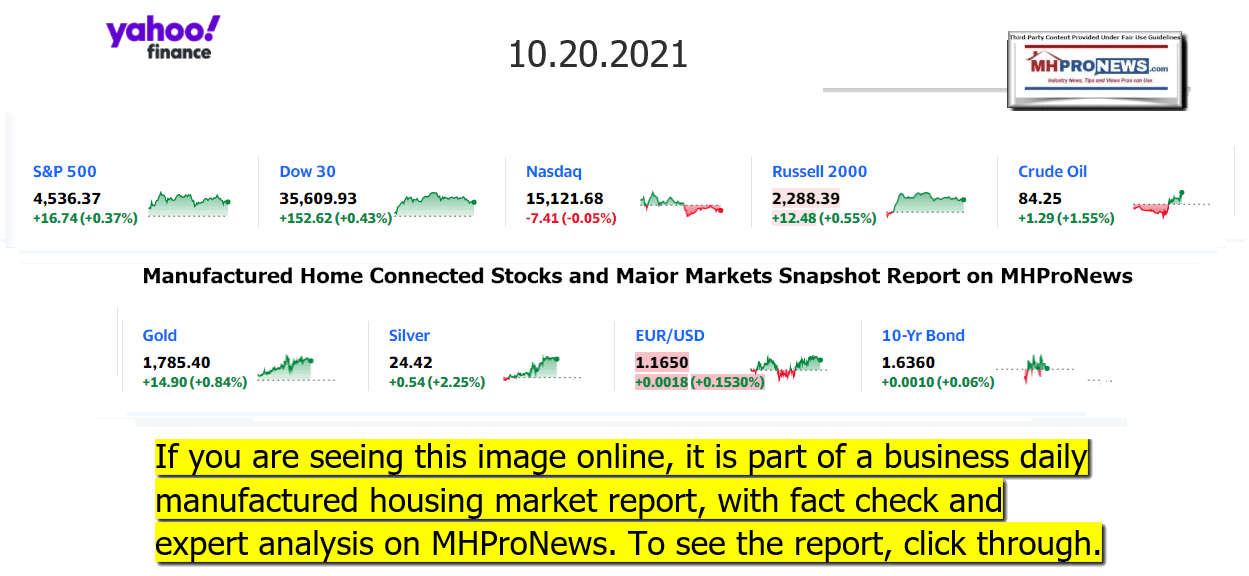 Headlines from left-of-center CNN Business – from the evening of 10.20.2021
An aerial image taken on October 15, 2021 shows cargo shipping containers at the Port of Los Angeles in San Pedro, California. The port, North America's busiest container terminal, began 24-hour operations October 14, 2021 after the White House intervened to help ease bottlenecks that are choking commerce and pushing up prices.
New executive order aims to alleviate congestion at California's ports
Everything you're waiting for is in these containers
How Verizon became the Dow's worst stock
Senator calls on Facebook CEO Mark Zuckerberg to testify about Instagram and kids
Hacking tool linked with Russian crime ring used in Sinclair ransomware attack, analysts say
Pinterest shares soar on reports PayPal may buy it
This is the secret to dealing with inflation
Out-of-stock products surged 172% from pre-pandemic levels
LIVE UPDATES US stocks climb higher
Wanted: 80,000 truck drivers
Bitcoin surges to new record above $65,000
Netflix co-CEO on Dave Chappelle fallout: I screwed up
Katie Couric says she has no relationship with Matt Lauer
The Ford Mustang Mach-E GT amps up the power in the company's electric lineup
Samsung now lets you design your own flip smartphone
MENLO PARK, CA – OCTOBER 4: Famous Facebook sign is seen in Menlo Park of California, United States on October 4, 2021. Six hours after Facebook, WhatsApp and Instagram went down, service started coming back online.
Facebook is planning to change its name, report says
Google Pixel 6 lineup goes after the iPhone
How AirPods became Apple's hottest product
Apple unveils new MacBooks and AirPods
New Roomba vacuum aims to avoid 'pooptastrophes'
Facebook and Ray-Ban are rolling out smart glasses that actually look cool. Will anyone buy them?
Businesswoman in the office
Opinion: 3 ways executives hold Black women back at work
Microsoft exec named UK's most influential Black person
Trans writers struggle to get old bylines corrected
The US workforce is significantly older and more diverse
Newsroom leadership has never been this diverse, but that's not enough
Headlines from right-of-center Newsmax – evening of 10.20.2021
Poll: Let's Hold Biden Responsible for Rising Inflation
Inflation illustration (Dreamstime) with inset image of President Joe Biden (Getty)
Newsmax TV
Rep. Bill Johnson: Biden's Lower Spending Price Still Too High | video
Texas AG Paxton: Unit Working to Protect Future Elections | video
Rep. Meuser: Admin Digging a Hole on Supply Chain Crisis | video
Scheller's Parents: Fighting Military to Drop His Gag Order
Rep. Ralph Norman: Vaccines None of Biden's Business | video
Rep. Fred Keller: 'A Huge No' on Infrastructure Bill | video
Dershowitz: DC Should Not Be a State | video
Sen. Braun: Spending Gridlock Means Dems Losing Power | video
Rep. Rosendale: Admin 'Grasping' on Supply Excuses | video
More Newsmax TV
Newsfront
Senate GOP Again Blocks Democrats' Election Bill
For the third time this year, Senate Democrats on Wednesday tried to pass sweeping elections legislation that they tout as a powerful counterweight to new voting restrictions in the states.Once again, Republicans blocked them.But amid the stalemate, there are signs that…… [Full Story]
Rubio: Using Florida Ports for More Imports 'Short-Term' Fix to Supply Chain Woes
Sen. Marco Rubio, R-Fla., backs Florida Gov. Ron DeSantis' [Full Story]
COVID Delta Subvariant Confirmed in US, Israel
A subvariant of the delta mutation previously seen in the United [Full Story]
Related
White House Details Plans to Vaccinate 28M Children Age 5-11
New York City to Require COVID-19 Vaccinations for All Public Employees: WSJ
CDC: Pfizer COVID-19 Vaccine Highly Protective in 12-18 Age Group
Southwest: We Won't Put Unvaccinated Workers on Unpaid Leave
UPS, Disney, Others Meet WH Officials, Bringing Worries Over Vaccine Mandate
In 1st Ruling on State Mandates, High Court Won't Stop Vaccines for Maine Health Workers
Poll: Biden Responsible for Rising Inflation
Sixty-two percent of registered voters say President Joe Biden's [Full Story]
Senator Manchin Denies Media Report He Could Leave Democrats
Sen. Joe Manchin, a centrist who has stood as a stumbling block to [Full Story]
Pentagon Gives Year of Medical Care to Officers Hurt in Jan. 6 Capitol Attack
The Pentagon has reportedly authorized law enforcement officers [Full Story]
Cuomo Lawyer: AG Had 'Motive,' 'Conflict' in Taking Down Governor
Former New York Democrat Gov. Andrew Cuomo decided to stop [Full Story] | video
Sen. Blumenthal: Facebook's Zuckerberg Should Testify on Instagram's Harm
U.S. Senator Richard Blumenthal, a Connecticut Democrat, called [Full Story]
Biden Approval Hits Low of 42.3% in RealClearPolitics Average
An average of five different national surveys show that more than [Full Story]
Commerce Rule Cracks Down On Hacking Product Sales To Foreign Governments
The Commerce Department on Wednesday announced a new rule aimed at [Full Story]
School Enrollment Fell by Almost 3 Million 2019-2020
Almost 3 million fewer students enrolled in the U.S. education system [Full Story]
Wisconsin Senate Approves GOP-Backed Abortion Bills
The Wisconsin Senate on Wednesday approved a package of [Full Story]
Christian Employers Sue US Over Transgender Mandates
The Christian Employers Alliance (CEA) is suing the Biden [Full Story]
Netflix Workers Stage Walk-Out Over Chappelle Transgender Comments
Netflix Inc employees are staging a walkout on Wednesday in an [Full Story]
NYC Suburban DA Launches Probe of Trump Organization
Former President Donald Trump's family business – under indictment in [Full Story]
Sen. Cruz Wants to Hold Up Barbara Leaf for State Spot for Alleged Lie
President Joe Biden's nominee to lead the State Department's Middle [Full Story]
Florida Cable Providers Reject Pro-Abortion Spot Bashing Disney, Others
Local cable providers in Florida have declined to run a Democrat [Full Story]
Grinnell Poll: Biden, Trump Tied in 2024 Matchup
President Joe Biden and former President Donald Trump are tied in a [Full Story]
Scheller's Parents to Newsmax: Fighting Military to Drop His Gag Order
Stuart Scheller, Sr., and Cathy Scheller, the parents of Marine Corps [Full Story]
Giuliani Associate Decides Not to Testify at Criminal Trial
An associate of Rudy Giuliani told a federal judge Wednesday that he [Full Story]
NYPD's Largest Union Suing NYC Over Vaccine Mandate
The largest union representing the New York Police Department is [Full Story]
Border Patrol Arrests Hit Record Levels
U.S. Border Patrol arrests reached the highest levels ever recorded [Full Story]
Meadows Retains Top GOP Lawyer for Jan. 6 Probe
Former President Donald Trump's ex-chief of staff Mark Meadows has [Full Story]
Nikolas Cruz Pleads Guilty in 2018 Parkland School Massacre
Accused shooter Nikolas Cruz pleaded guilty Wednesday in the 2018 [Full Story]
Saudi Crown Prince Didn't Reject Normalization With Israel in Talks With Sullivan
Saudi Crown Prince Mohammed bin Salman Al Saud did not reject [Full Story]
Trump Officials Proposed Using 250K Troops to Lock Down Border
Then-President Donald Trump and members of his administration [Full Story]
Biden, Democrats Want More Government-Run Healthcare in $3.5T Bill, Expert Says
Embedded within the $3.5 trillion behemoth of a reconciliation bill [Full Story] | platinum
Hypersonic or Hype? China's 'Sputnik Moment' Raises Questions for US
While China's latest purported hypersonic missile test hasn't been [Full Story] | platinum
Boy's Surprise Walk-On Charms Pope
A boy who walked unexpectedly onto the stage to say hello to Pope [Full Story]
US Senate Republicans Poised to Stop Democrats' Voting Rights Bill
U.S. Senate Democrats on Wednesday will try for the third time this [Full Story]
Pig-to-Human Transplants a Step Closer With New Test
Scientists temporarily attached a pig's kidney to a human body and [Full Story]
Scientists: Brain Scan Uncovers The Real Root Cause Of Vision Loss (Watch)
Report: Facebook Eyes Rebrand Under New Name
Facebook Inc., under fire from regulators and lawmakers over its business practices, is planning to rebrand itself with a new name that focuses on the metaverse the Verge reported on Tuesday. The name change will be announced next week, The Verge reported, citing a source… [Full Story]
Moderate Growth Despite Wage Pressures, Fed Says
Rubio: Using Florida Ports for More Imports 'Short-Term' Fix to Supply Chain Woes
Alphabet's Wing Drones to Make Walgreens Deliveries
Paypal in $45 Billion Bid for Pinterest
More Finance
Health
White House Details Plans to Vaccinate 28M Children Age 5-11
Children aged 5 to 11 will soon be able to get a COVID-19 shot at their pediatrician's office, local pharmacy and potentially even their school, the White House said Wednesday as it detailed plans for the expected authorization of the Pfizer shot for younger children in a… [Full Story]
Switch to Vaping Won't Help Ex-Smokers Quit for Good: Study
CDC: Pfizer COVID-19 Vaccine Highly Protective in 12-18 Age Group
Flu Cases Already Up 23% This Season: Walgreens
How to Beat Bad Breath
Manufactured Housing Industry Investments Connected Equities Closing Tickers
Some of these firms invest in manufactured housing, or are otherwise connected, but may do other forms of investing or business activities too.
NOTE: The chart below includes the Canadian stock, ECN, which purchased Triad Financial Services, a manufactured home industry lender
NOTE: Drew changed its name and trading symbol at the end of 2016 to Lippert (LCII).
NOTE: Deer Valley was largely taken private, say company insiders in a message to MHProNews on 12.15.2020, but there are still some outstanding shares of  the stock from the days when it was a publicly traded firm.  Thus, there is still periodic activity on DVLY.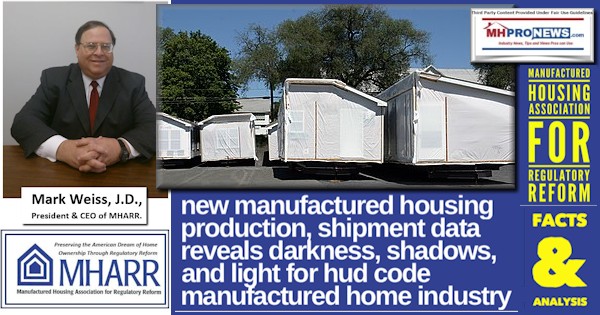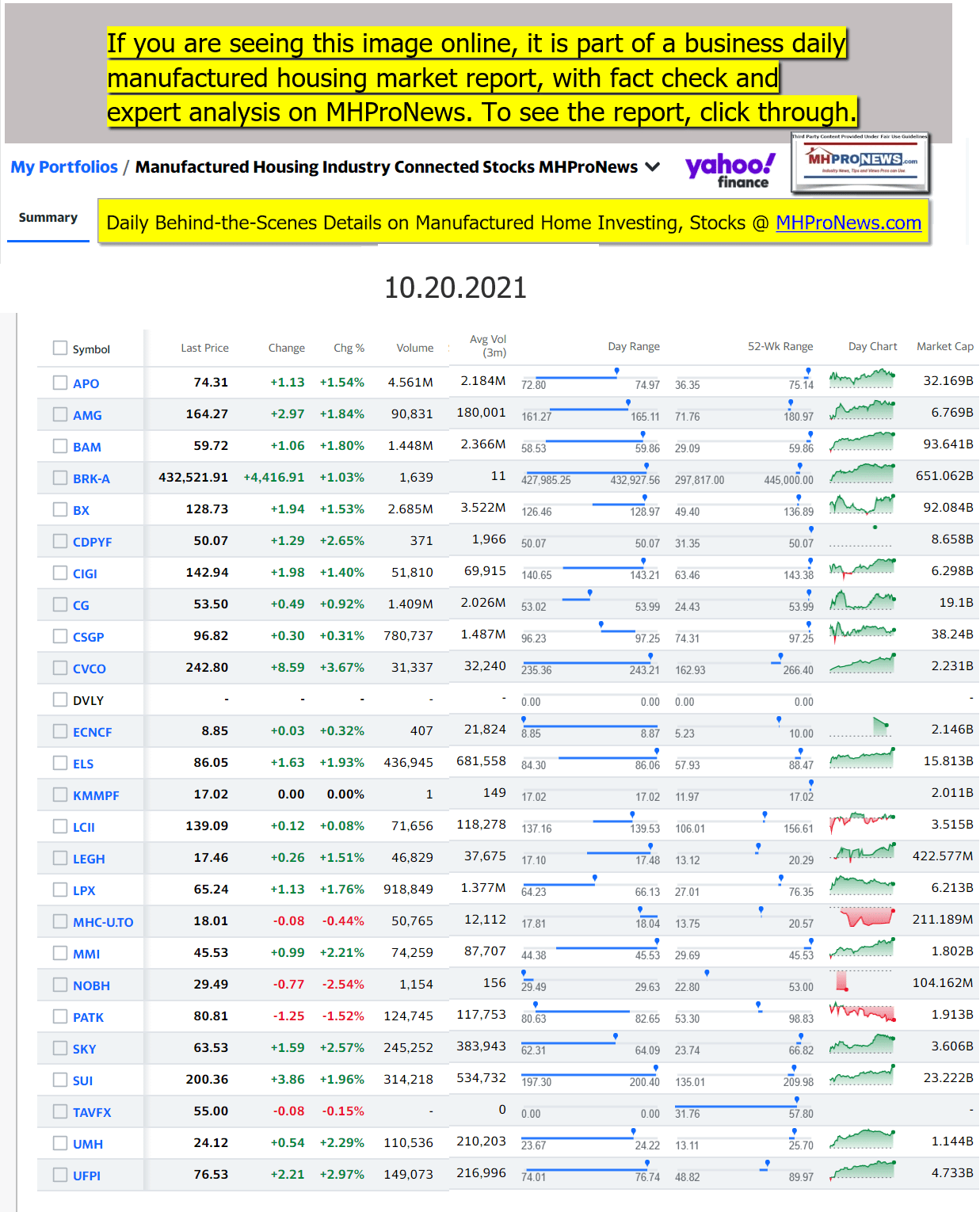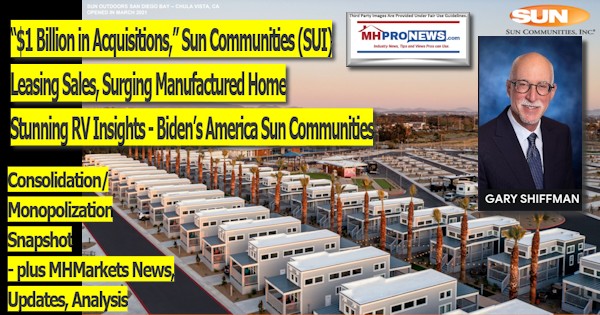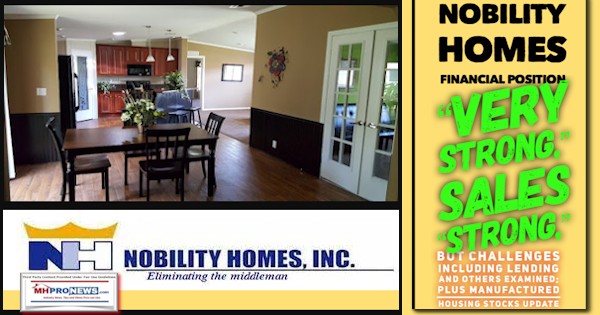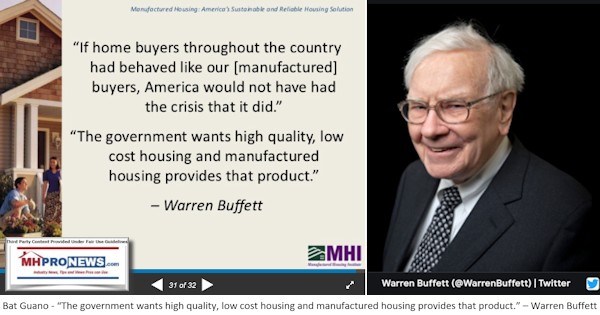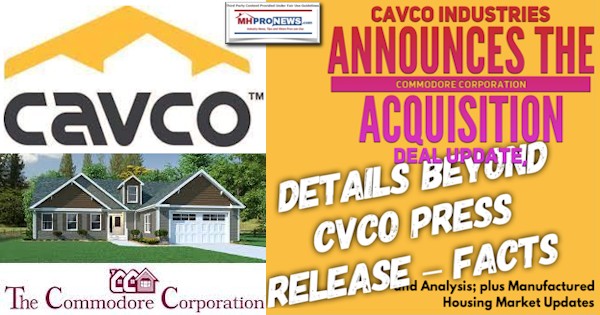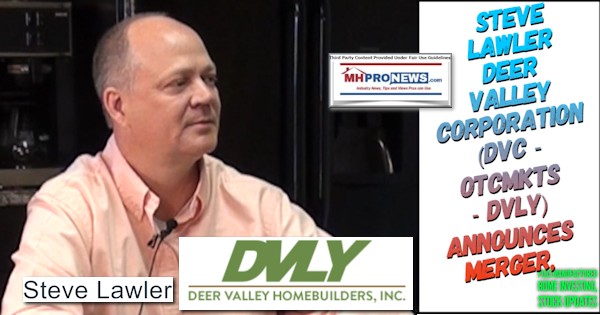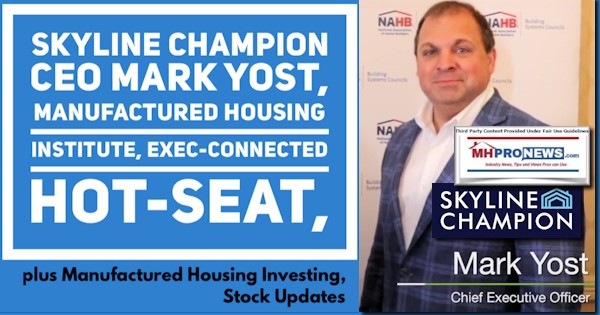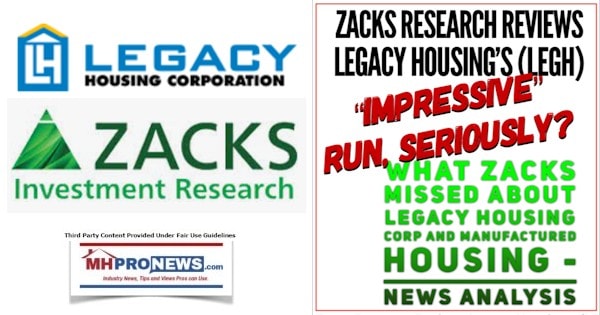 As the Summer of 2021 draws to a close…
Berkshire Hathaway is the parent company to Clayton Homes, 21st Mortgage, Vanderbilt Mortgage and other factory built housing industry suppliers.
· LCI Industries, Patrick, UFPI, and LP each are suppliers to the manufactured housing industry, among others.
· AMG, CG, and TAVFX have investments in manufactured housing related businesses. For insights from third-parties and clients about our publisher, click here.
Enjoy these 'blast from the past' comments.
MHProNews. MHProNews – previously a.k.a. MHMSM.com – has celebrated our 11th year of publishing, and is starting our 12th year of serving the industry as the runaway most-read trade media.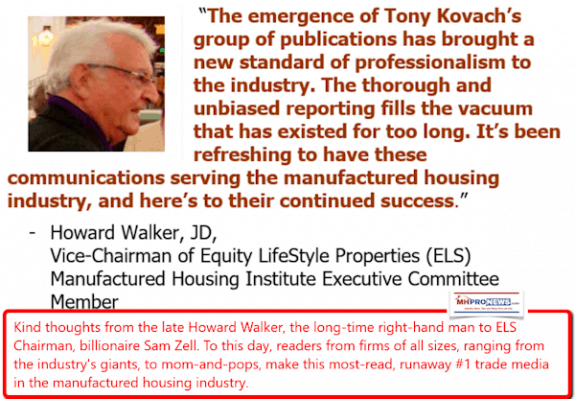 Sample Kudos over the years…
It is now 11+ years and counting…
Learn more about our evolutionary journey as the industry's leading trade media, at the report linked below.
· For expert manufactured housing business development or other professional services, click here.
· To sign up in seconds for our industry leading emailed headline news updates, click here.

Disclosure. MHProNews holds no positions in the stocks in this report.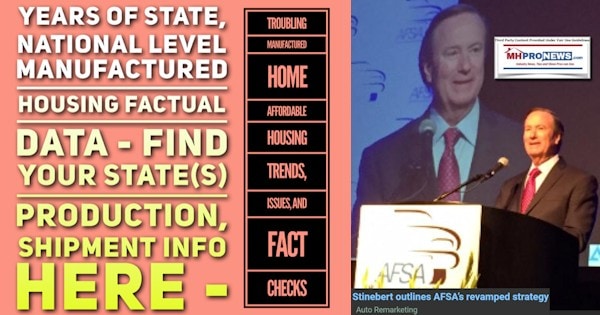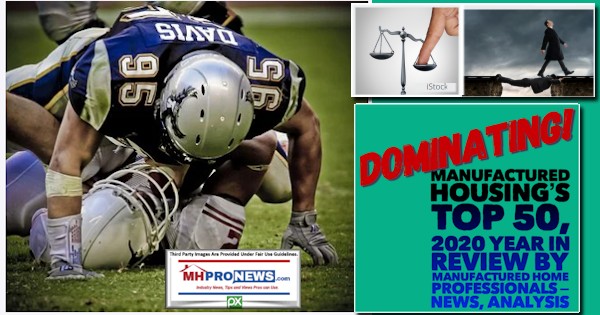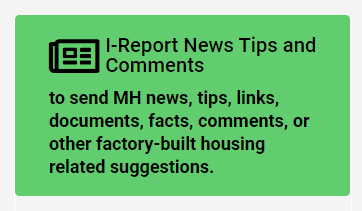 That's a wrap on this installment of "News Through the Lens of Manufactured Homes and Factory-Built Housing" © where "We Provide, You Decide." © (Affordable housing, manufactured homes, stock, investing, data, metrics, reports, fact-checks, analysis, and commentary. Third-party images or content are provided under fair use guidelines for media.) (See Related Reports, further below. Text/image boxes often are hot-linked to other reports that can be access by clicking on them.)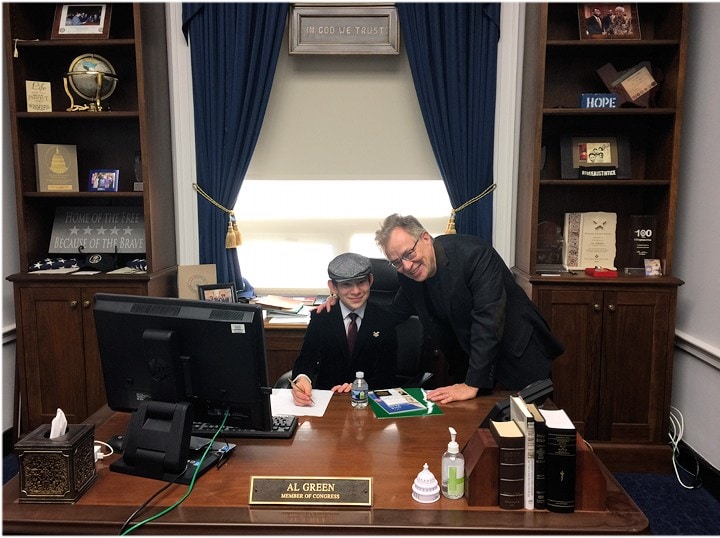 By L.A. "Tony" Kovach – for MHProNews.
Tony earned a journalism scholarship along with numerous awards in history. There have been several awards and honors and also recognition in manufactured housing. For example, he earned the prestigious Lottinville Award in history from the University of Oklahoma, where he studied history and business management. He's a managing member and co-founder of LifeStyle Factory Homes, LLC, the parent company to MHProNews, and MHLivingNews.com. This article reflects the LLC's and/or the writer's position, and may or may not reflect the views of sponsors or supporters.