The Manufactured Housing Association for Regulatory Reform (MHARR) provided the following statements addressed to Federal Housing Finance Agency (FHFA) Director Sandra Thompson.  It will be followed by additional information and our Daily Business News on MHProNews REITs, stocks and equities market recaps.
August 15, 2022
VIA ELECTRONIC SUBMISSION
Hon. Sandra Thompson
Director
Federal Housing Finance Agency
Constitution Center
400 7th Street, SW
Washington, D.C. 20219
Re: Duty to Serve Listening Session – Manufactured Housing (July 11, 2022)
Dear Ms. Thompson:
The following written comments, corresponding with my verbal presentation at the July 11, 2022 Duty to Serve Underserved Markets (DTS) Listening Session regarding the manufactured housing consumer finance market, are submitted on behalf of the Manufactured Housing Association for Regulatory Reform (MHARR). MHARR is a Washington, D.C.-based national trade organization representing the views and interests of manufactured housing producers. MHARR's members are located in all regions of the United States.
MHARR has offered comments in many previous FHFA "listening sessions" related to the "Duty to Serve" and its manufactured housing component. Similarly, MHARR has submitted written comments on multiple occasions with respect to: (1) DTS generally; (2) proposed DTS "implementation" plans by Fannie Mae and Freddie Mac; and (3) proposed DTS plan revisions. In addition to these statements and comments, we have also met on multiple occasions with FHFA officials responsible for DTS and its implementation.
Those meetings have included both past FHFA directors, as well as the current Director. Indeed, we welcomed the opportunity to have Director Thompson engage directly with a group of MHARR member-manufacturers in 2020. Those meetings, we believe, provided significant factual support for the position that MHARR has espoused consistently since DTS was first enacted nearly 15 years ago.
In each such instance, MHARR has consistently maintained that DTS can only have a market-significant impact within the manufactured housing sector if it includes homes financed with personal property or "chattel" – based loans. Chattel loans, as U.S. Census Bureau data establishes, constitute nearly 80% of the total manufactured housing consumer finance market, and have comprised the vast majority of all manufactured home consumer loans on a consistent basis for many years.
Furthermore, because personal property loans do not include funds for the purchase of the land on which a home is situated, such loans, axiomatically, account for the largest proportion of the industry's most affordable homes – homes that provide safe and decent housing for Americans at every income level at a fraction of the cost of site-built homes.
Yet, nearly 15 years after Congress declared that Fannie Mae and Freddie Mac were not serving the manufactured housing market and manufactured housing consumers as they should, and directed both Enterprises, as well as FHFA as their regulator, to begin serving that market in a significant and effective manner, the chattel financing sector of the manufactured housing market – the largest single component of that market by far– remains completely unserved.
The vast bulk of the manufactured housing consumer financing market has thus effectively been left untouched by DTS. Consequently, by any objective parameter, the failure of the Enterprises to serve the manufactured housing market has continued unabated regardless of DTS, and the DTS mandate, by definition, remains unfulfilled with respect to manufactured housing. This is, quite simply, unacceptable and demands a remedy – if not from FHFA, then from Congress.  Moreover, reporting the contrary to Congress, as FHFA has repeatedly done, represents a material misrepresentation by the agency and a breach of its responsibilities under EISA relating to DTS.
At first, the excuse from Fannie Mae and Freddie Mac – which was accepted by FHFA – was that there was insufficient information and data regarding the performance of manufactured housing chattel loans to include them within DTS, even though Congress expressly envisioned and authorized their inclusion. (Thus making any parallel "examination" and/or "analysis" by the Enterprises superfluous.)
This delay, based on an ostensible lack of relevant market information, was despite the fact that multiple private lenders within the manufactured housing market obviously have been – and remain – profitable within the existing chattel-dominated market.
Based on this alleged lack of information and data, chattel "pilot" programs originally included in the Enterprises' initial DTS plans were ultimately eliminated, again with FHFA's acquiescence.
Subsequently, despite such loan performance data apparently being provided or becoming available, chattel loans continued to be excluded from the extended 2020-2021 DTS implementation plans filed – and accepted by FHFA.
And now, in the latest DTS plans, chattel loans are once again relegated – in Freddie Mac's plan – to a small out-year "pilot" program, while they continue to be completely excluded from Fannie Mae's plan altogether. Unfortunately, though, as we have seen before, programs included in the out-years of the Enterprises' DTS plans, have a way of disappearing before they are ever implemented.
In point of fact, chattel "pilot programs" have been proposed by the Enterprises in multiple original and modified iterations of their respective DTS implementation plans, but have never come to fruition even once.
With new leadership at FHFA, this must change. If the Biden Administration is intent on fulfilling its pledge to advance housing and homeownership for all Americans, including low and lower-income families, then the DTS mandate must be met and fulfilled with respect to the inherently affordable manufactured housing financed through personal property loans.
In 2018, a team of scholars at the Urban Institute (UI), including now-Ginnie Mae President Alanna McCargo and former HUD official Edward Golding, found that "restrictive or unavailable financing" was one of the main impediments to the greater utilization of affordable manufactured housing. The same team, in a separately-published UI study, pointed out that appreciation rates for HUD Code manufactured homes and site-built homes "are actually similar after adjusting for geographic differences." Put simply, if the Urban Institute team could reach these critical conclusions some four years ago, there is no legitimate reason to further delay programs at both Enterprises to provide market-significant support for manufactured home chattel lending. Such support is essential to the growth of the HUD Code market and to addressing the affordable housing shortage that President Biden has pledged to address and alleviate through, among other things, his Housing Action Supply Plan.
Instead of years' more broken promises, FHFA and the Enterprises must act decisively now to implement DTS for all segments of the manufactured housing consumer finance market, including chattel loans for mainstream, affordable manufactured homes, in market-significant volumes.
Sincerely,
Mark Weiss
President and CEO
cc: Hon. Joseph R. Biden
Hon. Marcia Fudge
###
Additional Linked Information with More Facts, Commentary and Analysis
What about MHI some 14 years after the passage of the Housing and Economic Recovery Act of 2008 made the Duty to Serve manufactured housing, rural, and underserved markets the law? To learn more about these ongoing issues limiting manufactured home lending, please click the links below.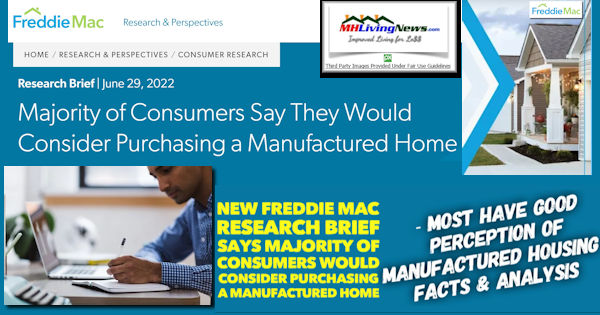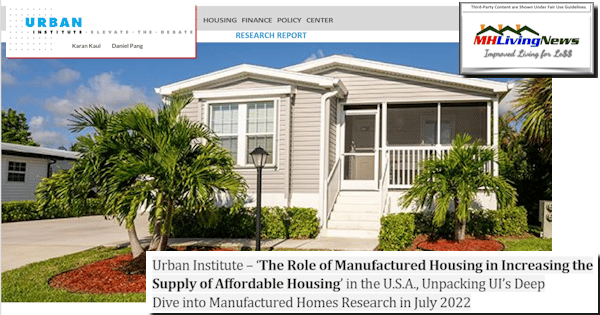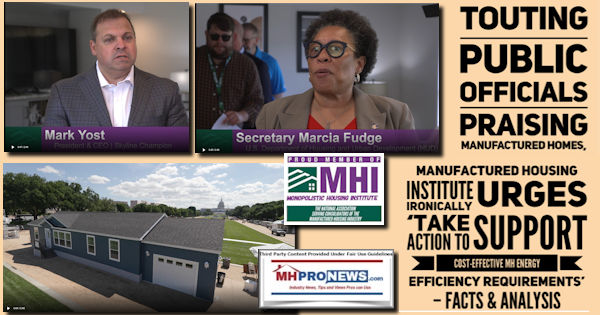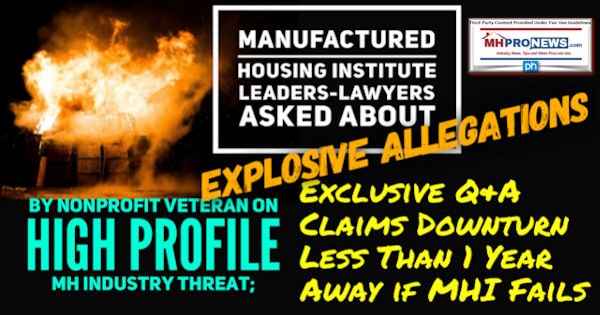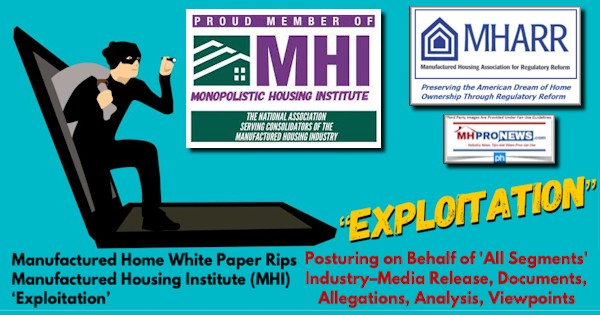 MHI v MHARR Pushback on HUD 'Unnecessary' 'High Cost' Fire Sprinkler Plan Since Data Says Manufactured Homes 'As Safe or Safer Than Site-Built Housing'–Multi Unit Drama; plus MHVille REITs, Stocks Update
Next up is our daily business news recap of yesterday evening's market report, related left-right headlines, and manufactured housing connected equities.
The Business Daily Manufactured Home Industry Connected Stock Market Updates.  Plus, Market Moving Left leaning CNN and Right-leaning (Newsmax) Headlines Snapshot. While the layout of this daily business report has been evolving over time, several elements of the basic concepts used previously are still the same. For instance. The headlines that follow below can be reviewed at a glance to save time while providing insights across the left-right media divide. Additionally, those headlines often provide clues as to possible 'market-moving' news items.
Market Indicator Closing Summaries – Yahoo Finance Closing Tickers on MHProNews…
Headlines from left-of-center CNN Business – from the evening of 8.25.2022
Preserving a legacy
Paul Newman appearing on the ABC TV series '20/20' in 1985.
Paul Newman's daughters are suing the Newman Foundation for failing to follow their dad's vision
Dollar stores may face tough decisions if they want to keep thriving
Amazon is shuttering its telehealth service
Peloton had another dismal quarter
Mortgage rates jump
The US economy shrank at a slightly slower rate than first reported during the second quarter
Long Covid is keeping as many as 4 million people out of work
Computer chips were in high demand. Then inflation kicked in
What Biden's student debt plan will do to the US economy
Why United Airlines CEO puts some flight cancellation blame on the federal government
Oscar Mayer is now selling frozen wiener pops
New cars are showcased in a car dealership in Brooklyn on October 05, 2021 in New York City.
Americans are borrowing at record levels to pay for their expensive cars
A FedEx Ground package van pulls into a business driveway in this north Jackson, Miss., facility, Tuesday, June 25, 2019.
FedEx partners threaten to halt holiday deliveries
A Tesla, Inc. electric vehicle departs after charging at supercharger location in Hawthorne, California, on August 9, 2022.
Why Tesla's stock is so so much cheaper today
MARKETS
TWITTER
How much trouble is Twitter in with regulators?
Musk lawyers bring up Twitter whistleblower in court
Twitter execs face questions from employees
Whistleblower to testify at Senate Judiciary hearing
Former Head of Security details his concern with Twitter
FUTURE OF WORK
How your company can help you pay for starting a family
Quiet quitting is the latest workplace trend
Bosses don't need to freak out about 'quiet quitting'
Mexico City becomes 'work from home' haven for US expats
America's small businesses are running out of workers
Headlines from right-of-center Newsmax 8.25.2022
Judge Orders Friday Release of Redacted Trump Affidavit
A federal judge in Florida on Thursday ordered the U.S. Justice Department to file a redacted version of its affidavit in support of the FBI's search of former President Donald Trump's home to be released to the public by Friday at noon. [Full Story]
Raid on Trump's Mar-a-Lago
Poll: Trust in FBI, DOJ Plummets After Trump Raid
Trump Slams Biden for Saying He Had No Advance Warning About Raid
Alan Dershowitz to Newsmax: Full Barr Memo Release May Become Precedent | video
Biden: 'I Didn't Have Any Advance Notice' on Raid
FBI Conduct Questioned in Whitmer, Trump Cases platinum
Piers Morgan Turns on Trump, Now He's at Fox News
Biden Admin Allowed FBI to Review Classified Documents
Constitutional Lawyers Argue Warrant Had No Legal Basis

More Raid on Trump's Mar-a-Lago
Newsmax TV
Stephen Moore: US in 'Mild Recession' Despite Revised Report | video
Kathie Lee Gifford: New Film, Book, Reveal Bible in New Way | video
Murphy: Biden's Student Loan Plan 'Disastrous' | video
Marc Molinaro: 'Unique Circumstances' Led to Election Loss | video
Atlas: Fauci Leaves Legacy of 'Failure' | video
Oz: Pennsylvania Voters Deserve a Debate | video
Roy: Debt Forgiveness 'Abuse of Executive Power' | video
Waltz: Shaky Legal Basis for Debt Cancellation | video
Mullin: Biden Buying Votes With Loan Forgiveness | video

More Newsmax TV
Newsfront
DeSantis: Crist's Criticism of Florida Voters 'Contemptible'
Florida Gov. Ron DeSantis on Wednesday fired back at his opponent, Rep. Charlie Crist, D-Fla., for slamming DeSantis voters…. [Full Story]
Judge Orders Friday Release of Redacted Trump Affidavit
A federal judge in Florida on Thursday ordered the U.S. Justice [Full Story]
Video Report: Biden Admin to Face Stiff Legal Challenges Over Student Loan Bailout
The Biden administration is expected to face stiff legal challenges [Full Story] | video
Newsmax N.H. Senate Debate: 4 Vie to Flip Seat to GOP
Four New Hampshire Republican Senate primary candidates stated their [Full Story] | video
House Dems Demand Twitter Response to Whistleblower's Concerns
House Homeland Security Committee Chair Bennie Thompson, D-Miss., and [Full Story]
What Does Taiwan Need From US to Defend Against China?
With the delicate, decades-long stalemate between China and Taiwan [Full Story] | Platinum Article
Video Report: Pope Criticized by Ukraine Over Car Bomb Response
Pope Francis is receiving criticism from Ukrainian officials over his [Full Story] | video
Pence Lacks 'Constituency,' Set to 'Fall Right Back Into Failure'
Former Vice President Mike Pence spent four years a proverbial [Full Story] | Platinum Article
Kathie Lee Gifford to Newsmax: New Film, Book, Reveal Bible in New Way
Kathie Lee Gifford and Rabbi Jason Sobel, co-authors of their second [Full Story] | video
Russia Strikes Railway Station in Ukraine's Chaplyne
Russia's defense ministry said on Thursday its forces had hit a [Full Story]
Related
Death Toll from Train Station Attack in Ukraine Rises to 25
Reuters/Ipsos Poll: Majority of Americans Say US Should Continue to Back Ukraine
Kurt Volker to Newsmax: A Ukraine Win Would Help Solidify War Crime Trials Against Russia |video
Federer Highest-Paid Player in 2022: Forbes
Former world number one Roger Federer retained his place at the top [Full Story]
Dangerous Heat Now Predicted to Hit 3 Times More Often
What's considered officially "dangerous heat" in coming decades will [Full Story]
Fed's Bullard: Inflation Likely to Persist Longer Than Expected
Louis Federal Reserve President James Bullard on Thursday said he [Full Story]
Unvaccinated Djokovic Out of US Open; Can't Travel to US
Novak Djokovic will not play in the U.S. Open, as expected, because [Full Story]
Trump Hits Student Loan Forgiveness as 'Bailout'
Former President Donald Trump on Thursday released a statement [Full Story]
Jewish Groups Rip CNN for 'Whitewashing' Left-Wing Antisemitism
As the White House continues to restructure its communications [Full Story]
Texas, Tennessee, Idaho Enact Abortion Bans
Abortion access in the U.S. following the Supreme Court's decision to [Full Story]
President Joe Biden and several other high-profile Democrats accepted [Full Story]
NYC Officials: Bused Migrants Arriving With Bar Codes
New York City officials say a new video shows migrants, who were [Full Story]
DeSantis: 'Little Elf' Fauci Should Be Tossed 'Across the Potomac'
Florida Gov. Ron DeSantis blasted Dr. Anthony Fauci and said someone [Full Story]
Obama Joins With Democrats' Midterm Fundraising Efforts
Former President Barack Obama is working with the Democratic [Full Story]
Fewer Americans Claim Jobless Benefits Last Week
Fewer Americans filed for unemployment benefits last week as the [Full Story]
Rubio, Kaine Urge Biden to Probe Russia's 'Filtration Camps'
Marco Rubio, R-Fla., and Tim Kaine, D-Va., are calling on [Full Story]
California to Cover Canal With Solar Panels in Experiment to Fight Drought, Climate Change
California is about to launch an experiment to cover aqueducts with [Full Story]
MacKenzie Scott Supports Child Mentors With $44 Million Gift
Billionaire philanthropist MacKenzie Scott donated $44 million to the [Full Story]
Pfizer's RSV Vaccine Found Effective, Safe Among Older Adults
Pfizer Inc said on Thursday its vaccine for respiratory syncytial [Full Story]
Taliban Say They've Not Found Body of al-Qaida Leader
The Taliban have not found the body of Ayman al-Zawahri and are [Full Story]
Video Report: New Footage Reveals Russians Torturing Ukrainian POWs
In a report on "The Record With Greta Van Susteren" by Newsmax's [Full Story] | video
Fed's Powell Leaves Kid Gloves Behind as He Saddles Up for Jackson Hole
Federal Reserve Chair Jerome Powell's message on inflation and interest rates at this year's Jackson Hole central banking conference in Wyoming will strike a tone entirely different from the soothing one he used at the same event just one year ago…. [Full Story]
As Shoppers Cut Back on Clothing, Stores Slash Prices
SEC to Require Cos to Disclose Exec Pay vs Performance
Twitter Tunes in to Podcasts via Spaces
Student Loan Forgiveness Could Help More Than 40 Million
More Finance
Health
Is it Age-Related Memory Loss or Dementia?
Occasional memory lapses are a normal part of aging. But if they occur with increasing frequency or come with changes in personality, this could be a warning sign of something more serious. Walking into a room and forgetting what you are looking for is probably normal as we…… [Full Story]
8 Health Habits That Aren't Always Healthy For You
WHO: Global Monkeypox Cases Declining, But Still Rising in Americas
At-Home COVID Immunity Test Could Be Available Soon
Experimental Pill Effective Against Lupus in Mouse Study
MHProNews has pioneered in our profession several reporting elements that keep our regular and attentive readers as arguably the best informed in the manufactured housing industry. Among the items shared after 'every business day' (when markets are open) is our left-right headline recap summary. At a glance in two to three minutes, key 'market moving' news items are covered from left-of-center CNN Business and right-of-center Newsmax. "We Provide, You Decide." © Additionally, MHProNews provides expert commentary and analysis on the issues that others can't or won't cover that help explain why manufactured housing has been underperforming during the Berkshire era while an affordable housing crisis and hundreds of thousands of homeless in America rages on. These are "Industry News, Tips, and Views Pros Can Use" © features and others made and kept us the runaway #1 in manufactured housing trade publisher for a dozen years and counting.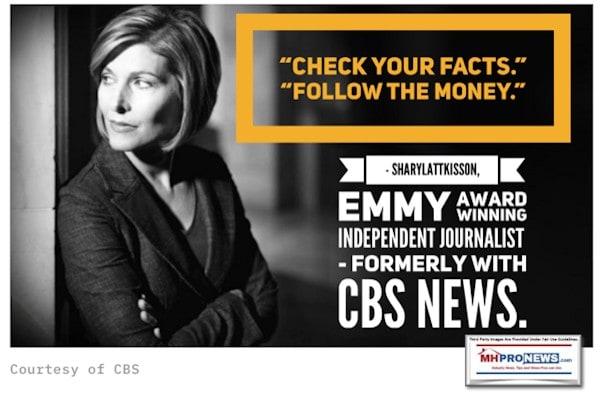 Manufactured Housing Industry Investments Connected Equities Closing Tickers
Some of these firms invest in manufactured housing, or are otherwise connected, but may do other forms of investing or business activities too.
NOTE: The chart below includes the Canadian stock, ECN, which purchased Triad Financial Services, a manufactured home industry lender
NOTE: Drew changed its name and trading symbol at the end of 2016 to Lippert (LCII).
NOTE: Deer Valley was largely taken private, say company insiders in a message to MHProNews on 12.15.2020, but there are still some outstanding shares of  the stock from the days when it was a publicly traded firm.  Thus, there is still periodic activity on DVLY.
Triad Financial Services Q2-2022 FINANCIAL RESULTS, per ECN Capital – Several Bright Spots in Manufactured Home Market Highlighted, Including Communities, Retail, Land-Home, Floor; MHStocks Update
'Blackrock Weaponizing ESG'– State AGs Probe MHCommunities Owner, Private Equity Giant Blackrock on Possible Antitrust, Securities, Fiduciary Violations, See AGs' Document; plus MHStocks Update
Cavco Quarterly Results, Facts, and Trends Include SEC Suit Update, Manufactured Home Production Volumes, Financial Figures, Corporate Data and Manufactured Housing Analysis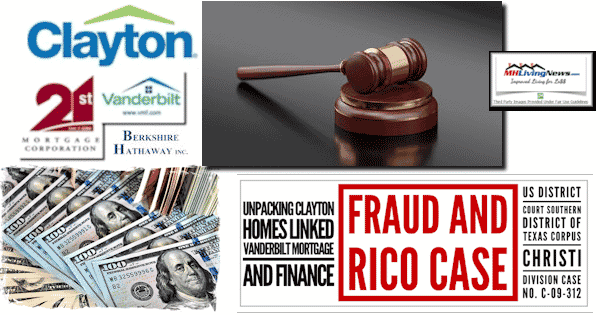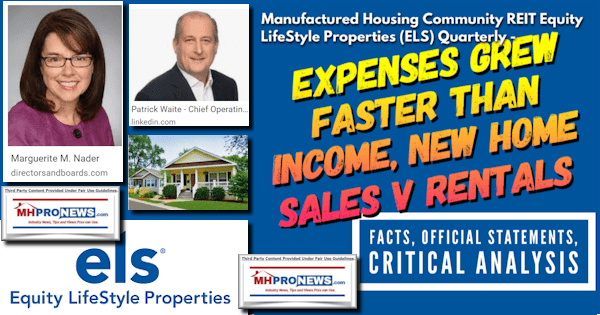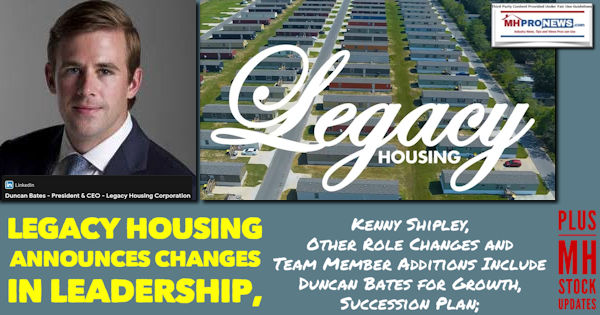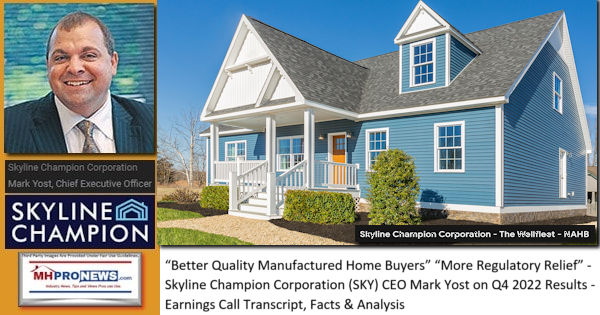 Manufactured Home Communities (a.k.a. 'Mobile Home Parks' – SIC) – Exploring UMH Properties; Fellow Manufactured Housing Institute Member Yes! Communities Suits and Settlements; plus MH Markets Updates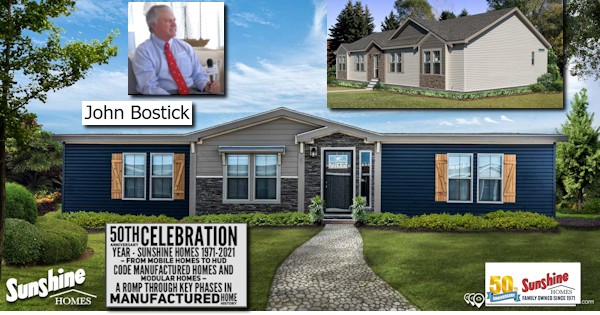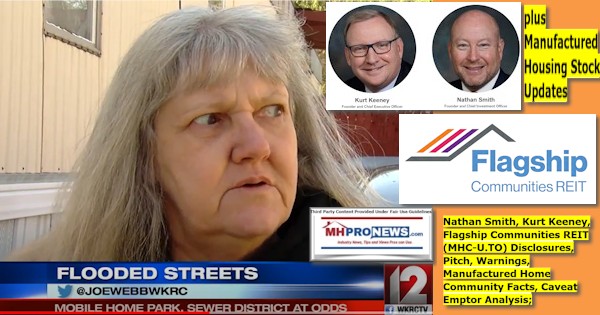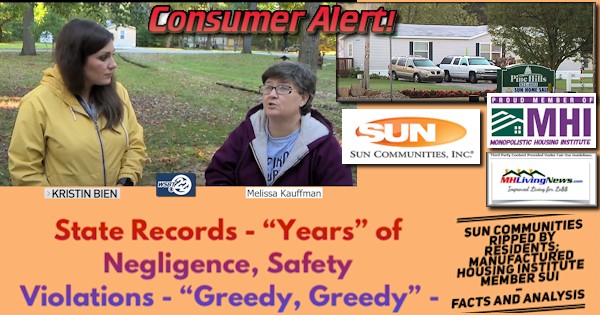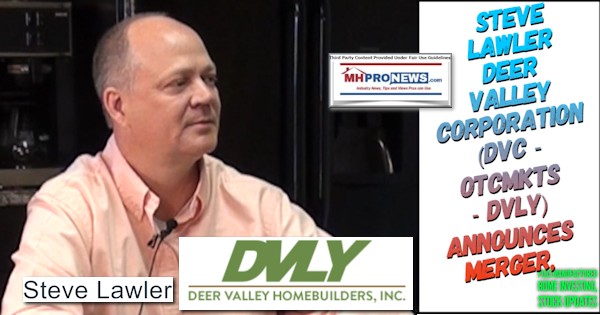 2022

…

Berkshire Hathaway is the parent company to Clayton Homes, 21st Mortgage, Vanderbilt Mortgage and other factory-built housing industry suppliers.


·

LCI Industries, Patrick, UFPI, and LP each are suppliers to the manufactured housing industry, among others.




·

AMG, CG, and TAVFX have investments in manufactured housing related businesses.

For

insights from third-parties and clients about our publisher

, click here.


Enjoy these 'blast from the past' comments.

MHProNews. MHProNews – previously a.k.a. MHMSM.com – has celebrated our 11th year of publishing and have completed over a dozen years of serving the industry as the runaway most-read trade media.
Sample Kudos over the years…
It is now 12+ years and counting…
Learn more about our evolutionary journey as the industry's leading trade media, at the report linked below.
· For expert manufactured housing business development or other professional services, click here.
· To sign up in seconds for our industry leading emailed headline news updates, click here.

Disclosure. MHProNews holds no positions in the stocks in this report.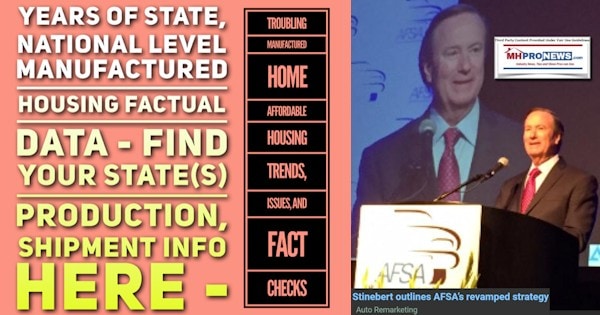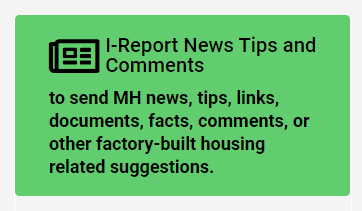 That's a wrap on this installment of "News Through the Lens of Manufactured Homes and Factory-Built Housing" © where "We Provide, You Decide." © (Affordable housing, manufactured homes, stock, investing, data, metrics, reports, fact-checks, analysis, and commentary. Third-party images or content are provided under fair use guidelines for media.) (See Related Reports, further below. Text/image boxes often are hot-linked to other reports that can be access by clicking on them.)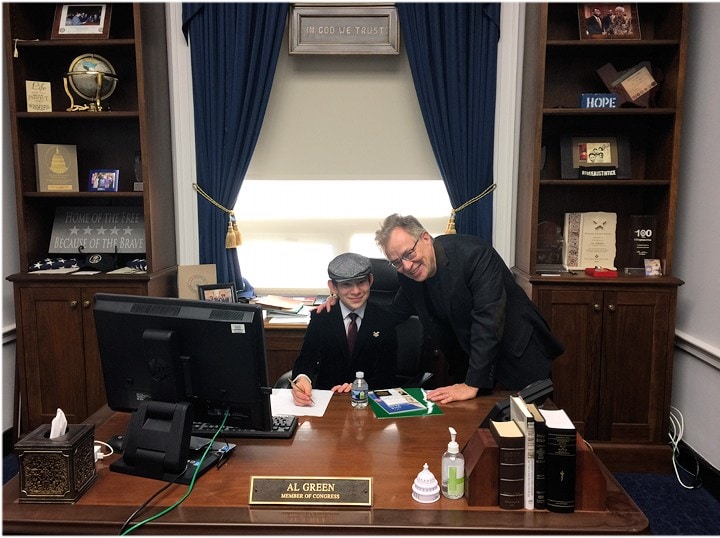 By L.A. "Tony" Kovach – for MHProNews.
Tony earned a journalism scholarship along with numerous awards in history. There have been several awards and honors and also recognition in manufactured housing. For example, he earned the prestigious Lottinville Award in history from the University of Oklahoma, where he studied history and business management. He's a managing member and co-founder of LifeStyle Factory Homes, LLC, the parent company to MHProNews, and MHLivingNews.com. This article reflects the LLC's and/or the writer's position and may or may not reflect the views of sponsors or supporters.
Triad Financial Services Q2-2022 FINANCIAL RESULTS, per ECN Capital – Several Bright Spots in Manufactured Home Market Highlighted, Including Communities, Retail, Land-Home, Floor; MHStocks Update
Cavco Quarterly Results, Facts, and Trends Include SEC Suit Update, Manufactured Home Production Volumes, Financial Figures, Corporate Data and Manufactured Housing Analysis