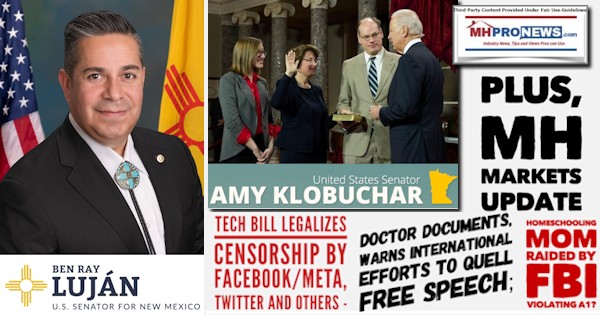 Facts always are what they are. Certain facts may make some uncomfortable; understandably so. That noted, there are many possible and actual "durable competitive advantages" that "castle and moat" proponents in business and/or politics can deploy. Among those durable competitive advantages in business? Access to cost-effective capital. Regulations that third-party research reveals are more costly and burdensome to smaller businesses than larger ones. Reliable information that is actionable. If Dr. Joseph Mercola and others cited in the reports below are accurate, add to that and other possible items the ability to marginalize or muzzle the speech of your competitors. The very First Amendment to the Constitution includes freedom of speech. If the third-party facts and evidence provided below stand the test of time, and they appear well supported, then what you, a team member, or loved one says that is protected speech could nevertheless be used to shut someone down. Reframed as a question – do these issues have an obvious business implication? In Wisconsin, someone might answer YouBetcha.
Per Constitution.Congress.gov, this is the 1st Amendment's text.
First Amendment
Congress shall make no law respecting an establishment of religion, or prohibiting the free exercise thereof; or abridging the freedom of speech, or of the press; or the right of the people peaceably to assemble, and to petition the Government for a redress of grievances.
MHProNews has been reporting for some months various evidence-based and well-reasoned third-party reports that indicate subtle-to-brazen efforts to muzzle speech via corporations that government could not lawfully do so directly. Yet, there are reports that the White House, among others, are referring items to social media and big tech giants for censorship.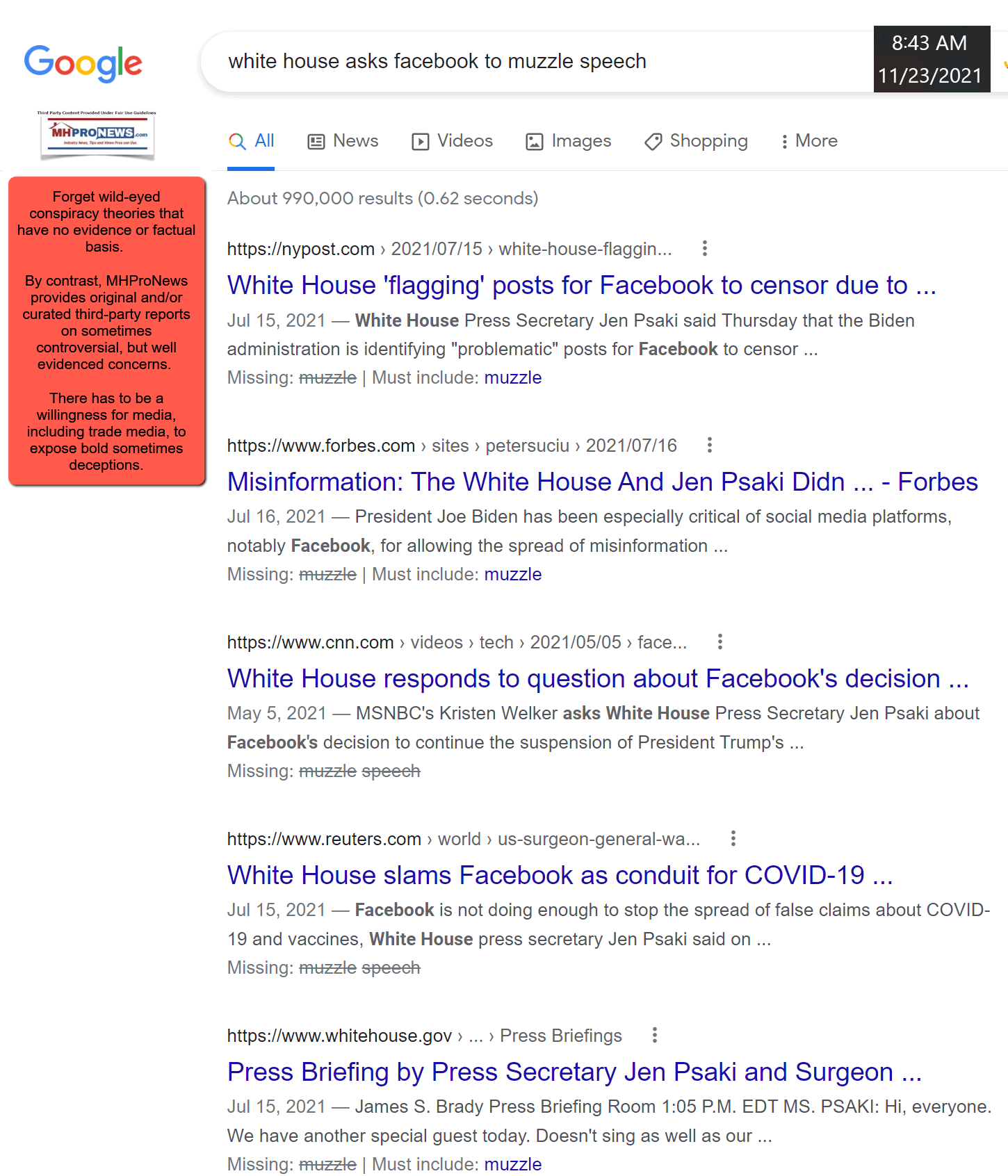 Meriam Webster reminds readers that the term disinformation has Soviet-Communist ties. Per that source, ""misinformation," a term the KGB used in the 1950s to name a department created to dispense propaganda."
Furthermore, Business Insider is one of several mainstream media sources that have documented the years of ties between U.S. intelligence agencies and big tech.  MHProNews shared that with reader in the report linked below.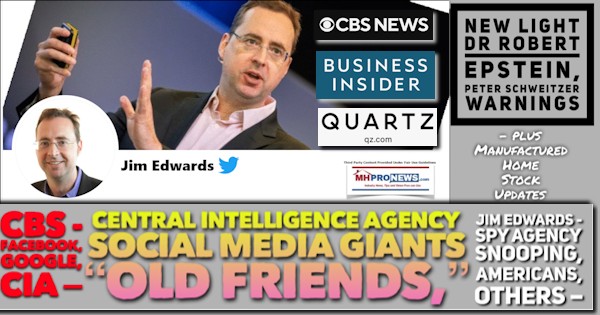 A mere 2 years ago, it would have been hard for millions to imagine that disagreeing with public policies could land someone in jail, or put them in the sights of the FBI. Yet, in a report that follows the first one below from the Mercola website reflects the story of a mother of four who is protesting what her local school board has been doing in Colorado. Apparently following Joe Biden appointee Merrick Garland's Department of Justice (DoJ) appointment as U.S. Attorney General, Garland asked the FBI to investigate parents opposed to CRT and other curriculum as possible domestic terrorists.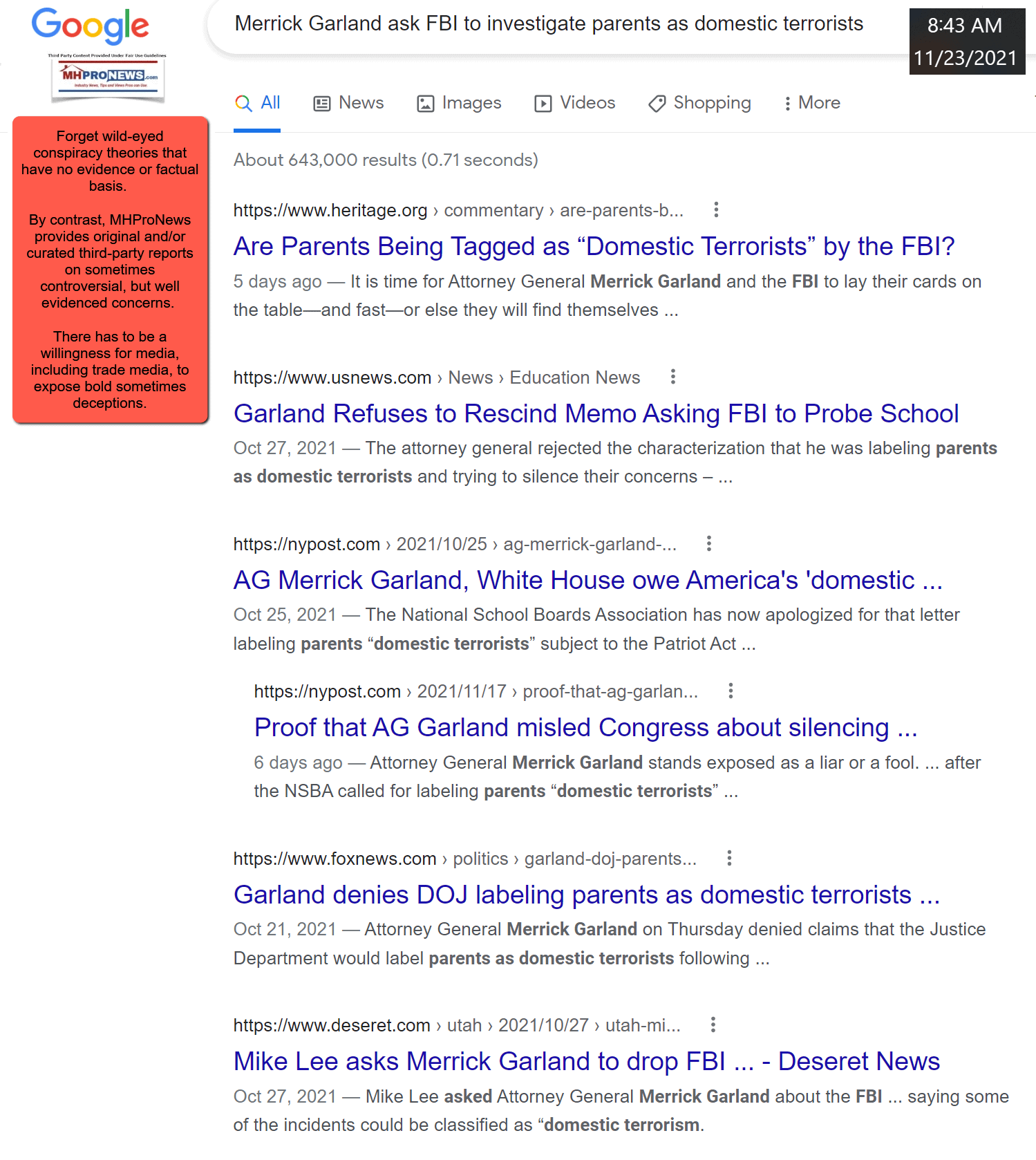 Global Organization Attempts to End Free Speech Worldwide
Analysis by Dr. Joseph Mercola Fact Checked
November 22, 2021
STORY AT-A-GLANCE
The International Grand Committee on Disinformation (IGCD) consists of "an international array of legislators, policy advisers, and other experts" who work together "to forge international alliances that bring shared, effective strategies into the battle against online disinformation"
The founders of the IGCD are four members of the British and Canadian Parliaments, including British MP Damian Collins, who is also on the board of the Centers for Countering Digital Hate (CCDH). The CCDH fabricates reports that are then used to strip people of their freedom of speech rights
Logistics for the IGCD are provided by the Reset Initiative (a not-so-subtle reminder that censorship is a requirement for The Great Reset), which is part of The Omidyar Group of philanthropies
Omidyar funds Whistleblower Aid, the legal counsel for the fake Facebook "whistleblower" Frances Haugen, who has testified before U.S., French, British and European Union lawmakers, calling for more censorship
CCDH chairman Simon Clark also has ties to Arabella Advisors, the most powerful dark money lobbying group in the U.S.
If you suspected censorship was being coordinated on a global scale, you'd be right. The International Grand Committee on Disinformation1 (IGCD) consists of "an international array of legislators, policy advisers, and other experts" who work together "to forge international alliances that bring shared, effective strategies into the battle against online disinformation." What could possibly go wrong?
The idea behind the IGCD came from four members of the British and Canadian Parliaments: Damian Collins and Ian Lucas from the U.K., and Bob Zimmer and Nathaniel Erskine-Smith from Canada. The first session of the IGCD took place at the end of November 2018, so they've been quietly working in the background for some time already.
Since then, they've held meetings in Canada and the U.K. and hosted seminars in the U.S., attended by spiritual leaders, journalists, technology executives, "subject matter experts" and parliamentary leaders from 21 countries (Argentina, Australia, Belgium, Brazil, Canada, Costa Rica, Ecuador, Estonia, Finland, France, Georgia, Germany, Ireland, Latvia, Mexico, Morocco, Singapore, St. Lucia, Sweden, the U.K. and the U.S.)
According to the IGCD, the organization functions as a "forum for information sharing, collaboration and harmonization of policies to … achieve common goals among democratic states. Never mind the fact that democracy cannot exist without freedom of speech."
Logistics for the group are provided by an initiative called "Reset,"2 which feels like a not-so-subtle reminder that censorship is a requirement for The Great Reset. They know people would never go along with the Great Reset plan if allowed to freely discuss the ramifications.
'Online Safety Bill' Seeks to Shut Down Counternarratives
The IGCD helps shed light on the technocracy front group known as the Centers for Countering Digital Hate (CCDH),3 seeing how one of the CCDH's board members, Damian Collins MP, is also one of the founders of the IGCD. Both groups were formed in 2018 and clearly have the same goals and agenda.
One of those goals is to eliminate free speech online, which is what the U.K.'s proposed "Online Safety Bill" would achieve. Not surprisingly, Collins is part of the Online Safety Bill Committee, charged with examining the Bill "line by line to make sure it is fit for purpose."4
In an August 11, 2021, blog post, Collins asked for the public's help to track down counternarratives, taking screenshots of the offending material and emailing it to him. "Unless harmful content is reported, whether it is terrible images of self-harm, violent or extremist content or anti-vaccine conspiracy theories, it can otherwise be unknowable to regulators and governments," he said.
It's impossible to miss the fact that Collins is lumping "anti-vaccine" content in with violent and extremist content that must be censored and, in reality, that's probably one of the top categories of information this bill seeks to control.
As reported by iNews,5 "The Prime Minister [Boris Johnson] has repeatedly insisted the powers contained within the legislation would help crack down on … anti-vaccine disinformation."
Online Safety Bill Is 'Catastrophic for Free Speech'
While some might think it's a good idea to spoon feed people "correct" information about vaccines, it's important to realize that while vaccines are the issue of today, tomorrow another topic that is near and dear to your heart could be deemed out of bounds for public discussion. So, supporting censorship of any kind is a slippery slope that is bound to come back to bite you when you least expect it.
As reported by BBC News,6 the "Legal to Say. Legal to Type" campaign warns that if the Online Safety Bill becomes law, Big Tech firms will be in a position of extraordinary power:
"While the group supports the bill's aim of ensuring online platforms remove images of child sexual abuse, terrorist material and content which incites racial hatred and violence, it fears other provisions will adversely affect free speech …
Under the bill, Ofcom [the British Office of Communications] will be given the power to block access to sites and fine companies which do not protect users from harmful content up to £18m, or 10% of annual global turnover, whichever is the greater.
Campaigners claim this gives tech firms an incentive to 'over-censor,' and 'effectively outsources internet policing from the police, courts and Parliament to Silicon Valley' …
Mr. [MP David] Davis described the bill as a 'censor's charter.' He added: 'Lobby groups will be able to push social networks to take down content they view as not politically correct, even though the content is legal' …
Campaigners are also concerned that technology companies may use artificial intelligence to identify harmful content. That, they say, may introduce racial biases and will wrongly censor language, 'especially when it comes to irony-loving Brits.'"
US Democrats Attack Free Speech
Meanwhile, in the U.S., the Health Misinformation Act, introduced by Sen. Amy Klobuchar, D-Minn., and Sen. Ben Ray Luján, D-N.M., would suspend Communications Decency Act Section 230 protections in instances where social media networks are found to boost "anti-vaccine conspiracies," and hold them liable for such content. In a July 22, 2021, article, Tech Crunch reported:7
"The bill would specifically alter Section 230's language to revoke liability protections in the case of 'health misinformation that is created or developed through the interactive computer service' if that misinformation is amplified through an algorithm.
The proposed exception would only kick in during a declared national public health crisis, like the advent of COVID-19, and wouldn't apply in normal times. The bill would task the Secretary of the Department of Health and Human Services (HHS) with defining health misinformation."
As with the British Online Safety Bill, the Health Misinformation Act is an open portal for abuses. Ironically, the Act actually relies on misinformation to make its case. It specifically mentions the CCDH's "Disinformation Dozen" report,8 which falsely claims a dozen individuals, myself included, are responsible for a majority of the "anti-vax misinformation" being shared on social media platforms.
'Disinformation Dozen' Have Negligible Reach
Meanwhile, in an August 18, 2021, statement,9,10 Facebook's vice president of content policy, Monika Bickert, stated there's no evidence to support the CCDH's claims, and that the people named by the CCDH as being responsible for the vast majority of vaccine misinformation on social media were in fact only responsible for a tiny fraction — 0.05% — of all vaccine content on Facebook. Here's an excerpt from Bickert's statement:11
"In recent weeks, there has been a debate about whether the global problem of COVID-19 vaccine misinformation can be solved simply by removing 12 people from social media platforms. People who have advanced this narrative contend that these 12 people are responsible for 73% of online vaccine misinformation on Facebook. There isn't any evidence to support this claim …
In fact, these 12 people are responsible for about just 0.05% of all views of vaccine-related content on Facebook. This includes all vaccine-related posts they've shared, whether true or false, as well as URLs associated with these people.
The report12 upon which the faulty narrative is based analyzed only a narrow set of 483 pieces of content over six weeks from only 30 groups, some of which are as small as 2,500 users. They are in no way representative of the hundreds of millions of posts that people have shared about COVID-19 vaccines in the past months on Facebook.
Further, there is no explanation for how the organization behind the report identified the content they describe as 'anti-vax' or how they chose the 30 groups they included in their analysis. There is no justification for their claim that their data constitute a 'representative sample' of the content shared across our apps."
It's quite clear that the CCDH exists to fabricate "evidence" that is then used to destroy the opposition in order to control the information. As such, it's really nothing more than a front group for the much larger, global IGCD, which aims to shut down free speech across the world.
The 'Whistleblower' That Isn't
One of the dirty tricks used to shut down free speech is to employ fake whistleblowers. Frances Haugen, the former Facebook employee turned "whistleblower" who testified before Congress October 5, 2021, accusing her former employer of aiding evildoers, is not an actual whistleblower.
She is being legally represented by a firm called Whistleblower Aid, founded by a national security lawyer, Mark Zaid, who is known for betraying his clients and siding with prosecutors.13
Whistleblower Aid is funded by tech billionaire and eBay founder Pierre Omidyar, and the Reset Initiative, which provides logistics for the IGCD, is part of The Omidyar Group of philanthropies.14 That tells you everything you need to know about the intended purpose behind Haugen's testimony. As reported by The Gray Zone:15
"Haugen emphasized in her testimony that she 'doesn't want to break up' Facebook; she was merely looking for increased 'content moderation' to root out 'extremism' and '(mis/dis)information' … Haugen appears to be little more than a tool in a far-reaching plan to increase the U.S. national security state's control over one of the world's most popular social media platforms."
In short order, Haugen managed what has been impossible for other whistleblowers. She secured audiences with lawmakers in France, the U.K. and the European Union to discuss the need for more censorship.
Dark Money
Over the past year, the CCDH's fabricated "Disinformation Dozen" report has been repeatedly used as the foundation for calls to strip American citizens of their First Amendment free speech rights. It's been used by attorneys general and elected politicians, and it's been cited in all the Big Tech hearings.16
Aside from being directly tied to the global IGCD (remember, Collins is on the board of both the IGCD and the CCDH), the CCDH is also connected to Arabella Advisors — the most powerful dark money lobbying group in the U.S.17 — by way of CCDH chairman Simon Clark.18 ("Dark money" is a term that means the identities of those funding the organization are kept secret.)
Clark is a senior fellow with the Center for American Progress,19 where he specializes in "right-wing domestic terrorism" (are we to believe there's no such thing as left-wing terrorism?), which is funded by a liberal Swiss billionaire named Hansjörg Wyss.20,21
Wyss also funds Arabella Advisors, which runs a large number of temporary front groups that pop in and out of existence as needed for any given campaign.22 Reporter Hayden Ludwig has described the inner workings of Arabella Advisors and the influence of the "dark money" flowing through it:23
"Arabella's nonprofits act as the left's premier pass-through funders for professional activists. Big foundations — including the Gates, Buffett, and Ford Foundations — have laundered billions of dollars through this network, washing their identities from the dollars that go to push radical policies on America.
But the real juice from these nonprofits comes from the vast array of 'pop-up groups' they run — called so because they consist almost solely of slick websites that may pop into existence one day and pop out the next, usually once the campaign is through.
We've counted over 350 such front groups pushing everything from federal funding of abortion to overhauling Obamacare to packing the Supreme Court. Arabella is as dark as 'dark money' gets. It's also the prime example of liberal hypocrisy over anonymous political spending, operating in nearly total obscurity …
As more of this massive web of groups — responsible for churning out nearly $2.5 billion since its creation — has come into focus, one thing's become clear: When a special interest donor goes to Arabella, they're expecting a political payoff."
You can learn more about Arabella Advisors and its hidden influence over U.S. politics through pop-up front groups in the Capital Research Center series, "Arabella's Long War Against Trump's Department of the Interior."24
An Open War on the Public
We're now in a situation where asking valid questions about public health measures are equated to acts of domestic terrorism. It's unbelievable, yet here we are.
Over the past two years, the rhetoric used against those who question the sanity of using unscientific pandemic countermeasures, such as face masks and lockdowns, or share data showing that COVID-19 gene therapies are really bad public health policy, has become increasingly violent.
Dr. Peter Hotez has publicly called for cyberwarfare assaults on American citizens who disagree with official COVID narratives, and this vile rhetoric was published in the prestigious science journal Nature, of all places.25 His article should have set off alarm bells at the CCDH, were the CCDH actually about protecting us from online hate.
But the CCDH is not about protecting the public from hate. In classic Orwellian Doublespeak, it actually exists to foster and create it. Incidentally, the journal Nature also published an article by CCDH founder Imran Ahmed, in which he discusses the need to destroy the "anti-vaxx industry." How he, who has no medical credentials, managed to meet publication requirements is a mystery, and just goes to show we cannot even trust some of our most esteemed medical journals.
In the end, lies cannot stand up to the truth, which is precisely why the CCDH and IGCD are working overtime to 'harmonize' laws across the democratic world to censor any and all counternarratives.
In his article, Ahmed flat out lied, saying he "attended and recorded a private, three-day meeting of the world's most prominent anti-vaxxers." Far from being "private," the meeting in question was actually a public online conference, open to anyone and everyone around the world, with access to the recorded lectures part of the sign-up fee.
The fact that Ahmed lied about such an easily verifiable point tells you everything you need to know about the CCDH — and by extension the IGCD, which it clearly is working with. In the end, lies cannot stand up to the truth, which is precisely why the CCDH and IGCD are working overtime to "harmonize" laws across the democratic world to censor any and all counternarratives.
Like I said before, right now, it's primarily about silencing questions and inconvenient truths about the COVID shots, but in the future, these laws will allow them to silence discussion on any topic that threatens undemocratic rule by globalists.
To avoid such a fate, we must be relentless in our pursuit and sharing of the truth, and we must relentlessly demand our elected representatives stand up for freedom of speech and other Constitutional rights. ##
Sources and References
For context and the other side of the story, the media release from Senators Ben Ray Luján, (NM-D) and Amy Klobuchar (MN-D) is linked here. ##
##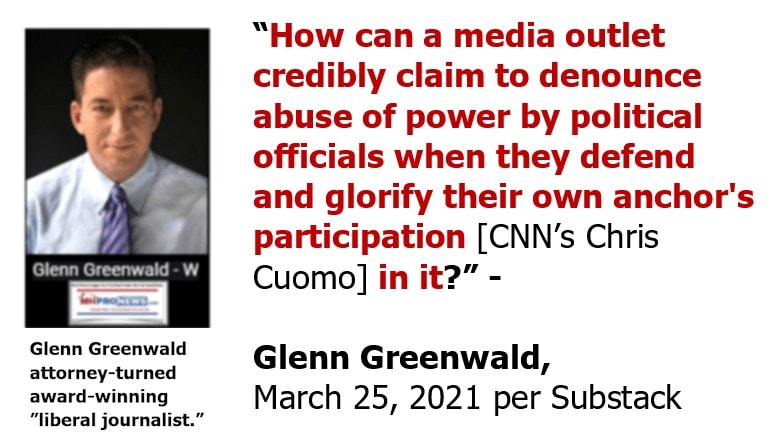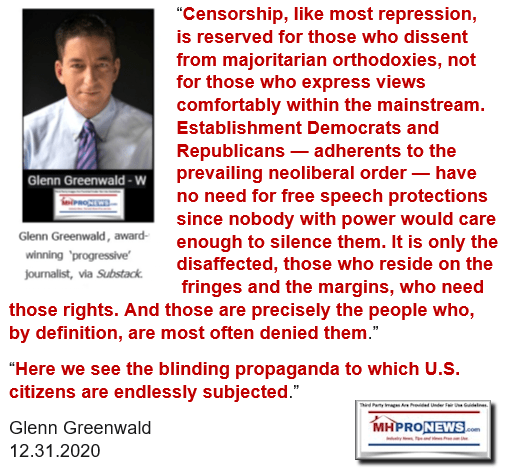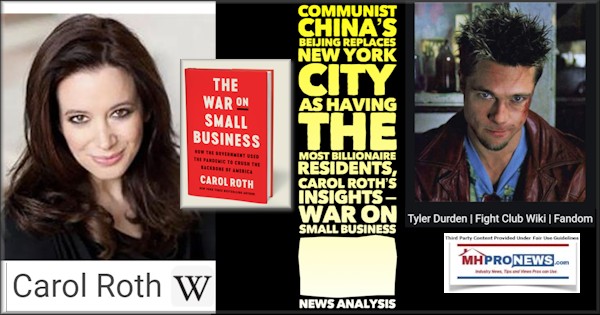 Next up, from the WND Newscenter with permission to MHProNews is the following report, reference in our preface at the top of this column.
YOUR GOVERNMENT AT WORK
So it begins: FBI raids home of mom who protested school board
At home with 3 children when federal agents demanded entry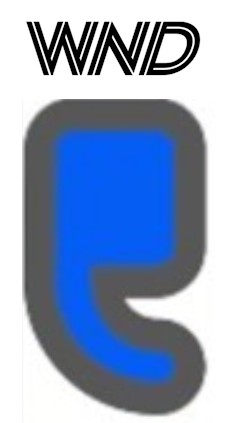 By WND News Services
Published November 22, 2021 at 5:03pm
[Editor's note: This story originally was published by LeoHohmann.com.]
By Leo Hohmann
An FBI SWAT team raided the home of an activist mother of four in Colorado on Tuesday, Nov. 16, knocking down her door, bursting into the house with guns and handcuffing her while she was homeschooling her children.
This is the first known case of the federal government making good on its promise to not only intimidate but actually carry out a raid on a mom who was involved in her local school board politics, said Brannon Howse, who interviewed Sherronna Bishop at Lindell TV Wednesday night.
The U.S. Department of Justice and Attorney General Merrick Garland issued an Oct. 4 memorandum directing federal, state and local law enforcement to look for parents to prosecute nationwide who may have made "threats" and made "harassing" phone calls to school board members nationwide, equating such parents to domestic terrorists.
Now a mother, Sherronna Bishop of Grand Junction, Colorado, has felt the brute force of the FBI's heavily armed SWAT unit used against her family.
She was at home with her three children about 9:30 a.m. Tuesday when she heard someone pounding on the front door, then using a battering ram to break it down. She said the officers "manhandled" her 18-year-old daughter, pulling her up the stairs by her hoodie, while another officer put her in handcuffs and ushered her out of the house. They proceeded to search the entire house.
UPDATE AS OF NOV. 19: The FBI has filed no charges against Bishop.
Three of Bishop's four children, ages 8, 10 and 18, were home at the time of the raid, as was her husband, who was also handcuffed. Her 17-year-old son was at his high school.
Besides being a frequent attendee at her local school board meetings, Bishop has also been active in the voter integrity movement in her state and locality. She runs the website Americasmom.net, and on that site she features an article and video under the title We the Parents: How Did We Get Here?
She said she has not been guilty of anything but speaking her mind in accordance with her First Amendment rights.
"This is still the United States of America, where we are able to state what we think and we believe," she told Howse. "There was some pounding on my door. I didn't really know what to think, I thought at first it might be some neighbor kids. They were pounding profusely, and then it hit me it was the FBI. I took my kids to their bedrooms. They used a battering ram to bash down my door, they cuffed me. And then proceeded to search and go through my whole home."
She said the agents would not tell her why they were searching her home. They did leave behind documents related to the search warrant, saying they entered her home because she was suspected of causing "intentional damage to a protected computer, wire fraud and conspiracy to cause damage to a protected computer."
"I don't know anything about this. They couldn't explain any of this," she said. "I will tell you why: they were at my home to intimidate me, to shut me up, because I was using my First Amendment rights to advocate for [Mesa County Clerk] Tina Peters on the issue of Dominion [voting machines] and the damage done in our election. And they'll never be held accountable. Instead they will criminalize this woman who has stood up."
"I know people will say, well Sherronna, why don't you just shut your mouth… That's exactly what they hope you will do. I can open my mouth and say whatever I want to say and that is not a criminal action. This is about their desire to shut you down and stop you from saying it."
"I'm a law abiding citizen, I'm very supportive of law enforcement," she continued. "I love the Constitution. And what happened yesterday, what happened is something I never imagined I would experience in America."
Bishop said she uses her website, AmericasMom.net, to educate and inform parents and moms regarding their children's education.
"And since then we've gotten involved in school board races. I love my state. I'm a fourth generation Coloradan. Most recently I've been a very vocal advocate of a candidate [Peters]… She's had to fight for her own life, and a guess now I'll have to fight for mine."
Bishop has been part of a group of parents that have been successful in fighting the teaching of critical race theory and school mask mandates.
"Colorado was able to flip nine school boards this year. We were able to get one of our leftists to resign and we also flipped our school board in the election," Bishop said. "And people like me are considered domestic terrorists now, because we don't stand for the policies that have been forced upon our children."
Howse said history will be kind to Bishop.
"I believe you will go down in history as the first mom targeted [by the FBI]. The FBI has said it plans to do this and I believe you are the first mom to have this done to you. Mask mandates, opposing critical race theory, election theft, which Biden said if you question that you are involved in subversion. But I believe you are the first mom to have been targeted and had your door literally busted down while you were homeschooling your kids."
Bishop said she has always made a point of being transparent.
"I have always made myself available, I've never tried to hide from anything and now for them to bash my door down, manhandle my daughter… I think the timing is really interesting, because we don't want people to be silent because of what happened to me. If anything I want people to be more vocal,… because this is still America and you still have the right to stand up for yourself and your family."
"I believe elections have consequences, and in this case this illegitimate regime is having serious consequences for all of America."
Howse asked if she ever thought she would be targeted in this way by her own government.
"No I never thought in America that a suburban housewife and mom would have her door bashed in by the FBI," she said.
He asked about her three children.
"My kids are very resilient. And part of schooling them has been to teach them the proper role of government and the proper role of law enforcement and I can't convince them now that the FBI are good guys. And I really have my own doubts about that now. You cannot just say 'I followed orders' to go bash someone's door down. They are responsible for what they are doing."
Howse had just concluded a series of interviews with a panel of four retired FBI agents just days before the raid in which they had described similar raids against non-violent patriotic Americans over the last few years, starting with Gen. Michael Flynn in 2016, followed by the pre-dawn raid on author and Trump ally Roger Stone in 2019 and then the violent entering of journalist James O'Keefe of Project Veritas just last week.
"I was on the [FBI] SWAT team for several years," said Brian Shepard, appearing with three other retired FBI agents at a symposium aired by WVW TV on Nov. 16. "And I can tell you from my experience, and I think all others of the bureau agents here would echo what I'm going to say. We never conducted a search or conducted an arrest of someone who was not a violent offender. And the thought when I heard about what happened with Roger Stone, just outraged me so much that, it just rose up inside me."
Now, an activist mom has been targeted, raising the question: Has the FBI become the political shock troops for the White House, seeking to harass and intimidate anyone who speaks out against its policies?
Howse said it was obvious that Shepard became emotional when he began talking about how the bureau, he gave the better part of his life to serve, had now taken to bashing down the doors of non-violent American patriots.
"Brian's reaction is very typical of men in that generation who served in the FBI, and many of those men have responded the same way, because they gave the best years of their lives to the agency, and upheld what they believed were the values of the agency, bravery, integrity and fidelity, and they become emotional when they saw how this has been discarded. They are beside themselves. It happened to others and now it happens to you, within days of our filming [of the panel]."
Bishop said the timing was not lost on her.
"I can't explain it. I can't explain being a target, for an agency that typically takes down the cartel, human trafficking, and now I've had my children traumatized and if this can happen to me, they'll come for you too."
"I made myself completely transparent to them and yet they chose to break down my door, terrorize my kids and try to intimidate me."
She said the agents took her phone and other devices and kept her handcuffed for at least 30 minutes.
"No, I never had any access to any voting machines. They know I am just a voice, an advocate. We must have been effective. I know the people here, they're not going to back down, and we're not going to stop. In times past they never would have moved forward on this, but the narrative in America right now is one that is pushing a progressive narrative of communism. Now you can stay in your home and talk about it privately but you dare not come out and talk about it publicly …or they will send the FBI to your door because according to this regime you are a domestic terrorist.
"We've got to stick together and we can't let these thugs put us into fear and intimidation."
Howse said he was shocked by the news of Bishop's experience.
"I could see them moving against someone like me, or Mike Lindell. It is hard to see them coming after someone like you, to come after a mom, who is working at the school board level and the election level, and to bust your door down? This is totally unprecedented by the agency in how they conducted themselves. So even for someone who has studied communism and a color revolution, the way they are doing it and the pace at which they're doing it, I never anticipated it to move this fast."
[Editor's note: This story originally was published by LeoHohmann.com.] ##
Then, weaving back to the still First Amendment connected issues noted above, is this report by the WND Newscenter.
Vaccine inventor warns: 'The future of global totalitarianism is here'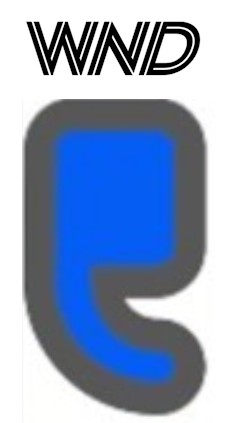 Meanwhile, the COVID shots 'clearly are not effective'
By Art Moore
Published November 22, 2021 at 7:01pm
Americans should pay attention to the severe coronavirus-related restrictions on civil liberties in Australia, Canada and now Austria, said the inventor of the mRNA vaccine technology, warning the virus increasingly is becoming a "platform for advancing other agendas."
"The future of global totalitarianism is here, it's just not evenly distributed," said Dr. Robert Malone, an immunologist and virologist who researched the use of messenger RNA in vaccines at the Salk Institute in the 1980s.
He said in an interview Monday with Steve Bannon's "War Room" that Austria — the first country to require that every citizen be vaccinated — is "the most egregious example" of "the deployment of a totalitarian approach to this whole thing."
The European nation and others, Malone said, are using what professor Mattias Desmet of Ghent University in Belgium calls "mass formation psychosis."
"Basically, it's the madness of crowds," Malone said. "And a lot of these governments have been overtaken by this form of psychosis or hypnosis.
"They believe that these vaccines are effective. They clearly are not."
Meanwhile, in Australia's Northern Territory, the army is transferring positive COVID-19 cases and contacts by army truck to "quarantine centers."
The chief minister of Northern Territory said Monday that more residents were being transferred to the camps, including 38 people who were in "close contact" with others who were infected with the novel coronavirus.
Gunner said at a news conference that he spoke with Australian Prime Minister Scott Morrison and is "grateful for the support of about 20 [Australian Defence Force) personnel as well as army trucks to assist with the transfer of positive cases and close contacts."
The Northern Territory chief also announced the imposition of a "hard lockdown" on two communities, meaning people can leave their homes only for medical treatment or in case of a medical emergency.
AUSTRALIA – The army is now transferring positive Covid cases and contacts in the Northern Territories to 'Quarantine Camps' by army truck.

So it wasn't a conspiracy theory then. #COVID19 #Australia pic.twitter.com/NfJzqrO1fz

— Bernie's Tweets (@BernieSpofforth) November 22, 2021
At the news conference Monday, angrily jabbing his finger repeatedly for emphasis, Gunner declared that anyone who opposes vaccine mandates, even if vaccinated, will be regarded by the government as an "anti-vaxxer."
"If you support, champion, give a green light, give comfort to, support anybody who argues against the vaccine, you are an anti-vaxxer. Absolutely. Your personal vaccination status is utterly irrelevant," said Gunner.
Australia 🇦🇺: "If you are against the vaccine mandate, you are an anti-vaxxer, even if you are personally vaccinated"

Some people are evil. Some people are stupid. But what's really dangerous is the combination of both 👇
_pic.twitter.com/ifQPBASza7

— Dr. Eli David (@DrEliDavid) November 22, 2021
'Impervious' to 'actual facts'
Malone told Bannon in the interview Monday that many government leaders and public health officials are "impervious to data" and "actual facts."
Bannon stopped Malone at that point, telling his audience he wanted to make sure it's clear what is meant by "effective."
White House coronavirus adviser Dr. Anthony Fauci, vaccine funder Bill Gates and others now are conceding that the COVID-19 vaccines do not prevent infection and transmission, Bannon noted.
Their pitch now is that the vaccines prevent serious disease and death. Bannon asked Malone to spell out the case Fauci is making for that benefit.
Malone said there's no doubt that both the vaccines and natural immunity from a previous infection are very effective at preventing serious illness and death. He cited what he described as a "very large and well-constructed" Israeli study concluding that both the vaccines and natural immunity protect against death. But the Israelis also found that natural immunity confers 20-fold better protection from disease than the vaccine.
Fauci and other public officials are neglecting the effectiveness of natural infection, Malone said.
"They are obsessed with the potential mortality risk and hospitalization risk," he said. "But that is all in the high-risk cohort, the elderly, and that can almost completely be mitigated through early intervention with a wide range of drugs, not the least of which is the monoclonal antibodies."
Malone charged that public officials are insisting the vaccine is "somehow the only way out."
"It is absolutely not; it is clearly not effective," he said.
In fact, Fauci said in a New York Times podcast interview last week that the vaccines are even "waning to the point that you're seeing more and more people getting breakthrough infections, and more and more of those people who are getting breakthrough infections are winding up in the hospital."
See the interview:
Fauci: Boosters will be 'essential'
Last week, Bill Gates acknowledged in an interview with Jeremy Hunt at London's Policy Exchange that the vaccines are losing effectiveness and "we need a new way of doing the vaccines."
Days later, Fauci acknowledged in the Times podcast that the COVID vaccine's effectiveness against infection, hospitalization and death is waning for all age groups, meaning everyone will need to get a booster.
"I think the boosting is going to be an absolutely essential component of our response, not a bonus, not a luxury, but an absolute essential part of the program," he said. ##
WND EDITOR'S NOTE: Last year, America's doctors, nurses and paramedics were celebrated as frontline heroes battling a fearsome new pandemic. Today, under Joe Biden, tens of thousands of these same heroes are denounced as rebels, conspiracy theorists, extremists and potential terrorists. Along with massive numbers of police, firemen, Border Patrol agents, Navy SEALs, pilots, air-traffic controllers, and countless other truly essential Americans, they're all considered so dangerous as to merit termination, their professional and personal lives turned upside down due to their decision not to be injected with the experimental COVID vaccines. Biden's tyrannical mandate threatens to cripple American society – from law enforcement to airlines to commercial supply chains to hospitals. It's already happening. But the good news is that huge numbers of "yesterday's heroes" are now fighting back – bravely and boldly. The whole epic showdown is laid out as never before in the sensational October issue of WND's monthly Whistleblower magazine, titled "THE GREAT AMERICAN REBELLION: 'We will not comply!' COVID-19 power grab ignites bold new era of national defiance."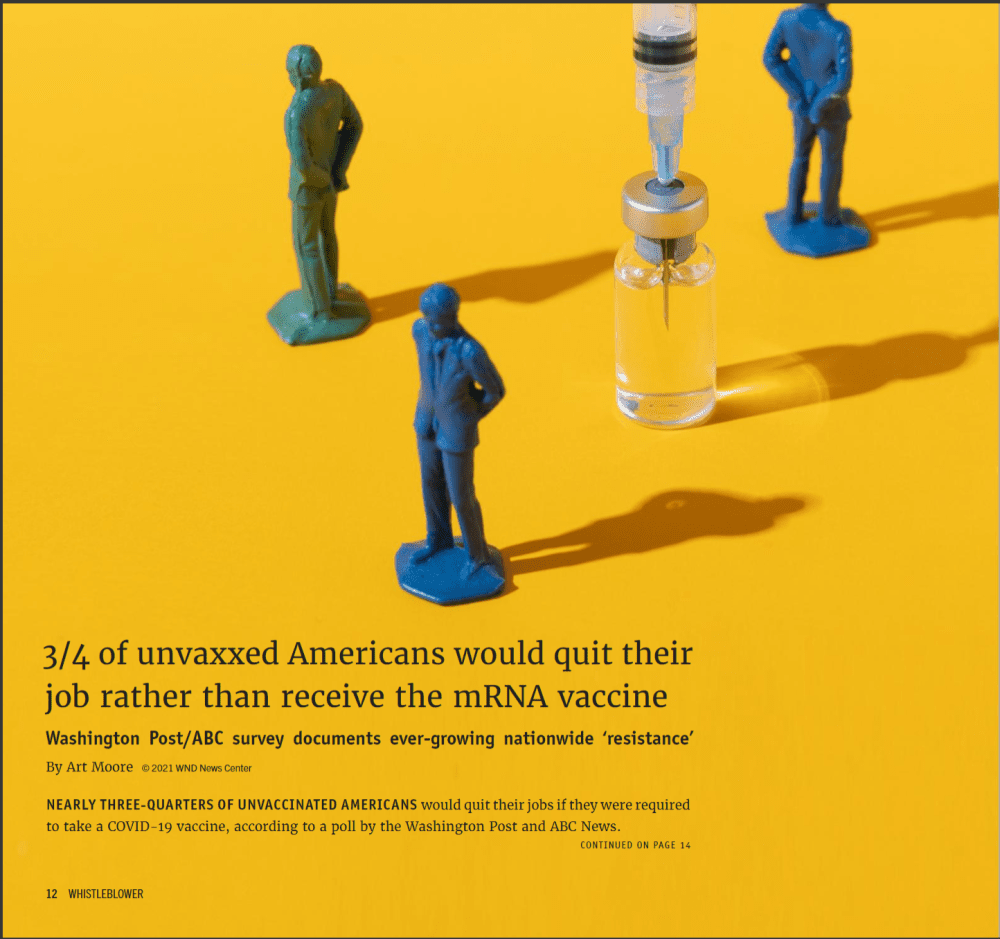 Next up is our business daily recap of yesterday evening's market report, related left-right headlines, and manufactured housing connected equities.
The Business Daily Manufactured Home Industry Connected Stock Market Updates.  Plus, Market Moving Left (CNN) – Right (Newsmax) Headlines Snapshot. While the layout of this daily business report has been evolving over time, several elements of the basic concepts used previously are still the same. For instance. The headlines that follow below can be reviewed at a glance to save time while providing insights across the left-right media divide. Additionally, those headlines often provide clues as to possible 'market-moving' news items.
Market Indicator Closing Summaries – Yahoo Finance Closing Tickers on MHProNews…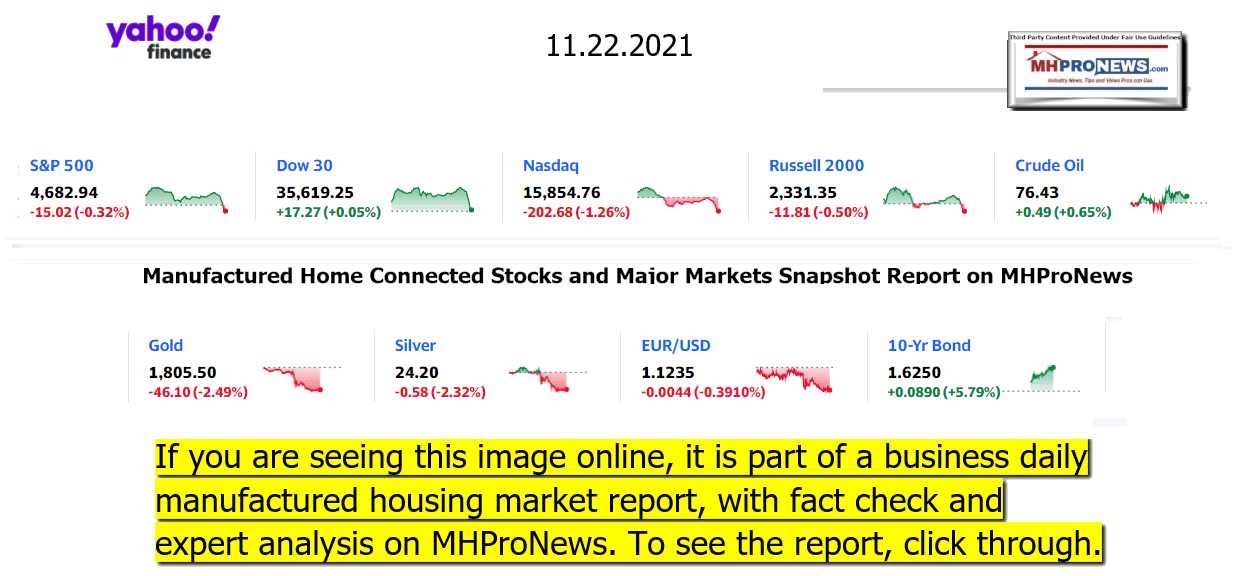 Headlines from left-of-center CNN Business – from the evening of 11.22.2021
Rivian tumbles
The Rivian R1T arrives on stage as a 2022 Truck of the Year Finalist at the LA Auto Show in Los Angeles, California on November 17, 2021.
Shares of the startup plunge after it announced it won't work with Ford on EVs
Biden will nominate Jerome Powell as Federal Reserve chairman
Joe Biden channels his inner Obama by picking Jerome Powell for the Fed
Stock rally fizzles out despite relief over Powell's second term at the Fed
Target says it will never open on Thanksgiving again
US home sales on track for the best year since 2006
How to avoid the world's second biggest economy in your portfolio
N. warns of 'colossal' collapse of Afghan banking system
He took charge of Amazon's biggest moneymaker. Now he faces a new set of challenges
LIVE UPDATES Elizabeth Holmes testifies in her own criminal trial
Why the defense decided to have Elizabeth Holmes take the stand now
Little Tikes made a Peloton-like bike for kids, but child development experts cry foul
Hedge fund known for cutting journalism jobs is seeking to buy more newspapers
A driver pumps gas at a gas station of Costco in San Leandro, California on October 16, 2021.
Here's why gas is so cheap at Costco and Walmart
Tiffany's reimagined World's Fair Necklace.
Tiffany is selling its most expensive piece of jewelry ever
Some of the vegan soaps available at the Lush store on the Pearl Street Mall on Friday afternoon October 8, 2010.
This cult teen brand is quitting social media amid growing safety concerns
UNIONS
November 2, 2019, Chicago, Illinois, USA: Chicago, Illinois – Sean O'Brien, candidate for president of the International Brotherhood of Teamsters in the union's 2021 election, speaks to the annual convention of Teamsters for a Democratic Union. O'Brien, head of Boston Local 25, broke with the incumbent James Hoffa administration and built a bridge to union reformers in TDU, which endorsed his candidacy.
Hoffa critic elected to succeed him as Teamster president
Alabama mine workers bring protest to NYC
Strike averted at West Coast hospitals
Film workers narrowly approve new contracts
Strike at John Deere to end
TESLA
We tried Tesla's 'full self-driving.' Here's what happened
Phone glitch leaves some Tesla drivers locked out
Fleet operators want Teslas, not 'full self-driving'
JPMorgan is suing Tesla over Elon Musk's tweets
US opens probe into Tesla's Autopilot
Headlines from right-of-center Newsmax – evening of 11.22.2021
Powell, Still at Fed Helm, Cannot Sidestep Critics Over Inflation Pressures
With evidence of inflation taking a firmer grip on the economy and it getting worse in the months ahead, Powell is bound to face continued questions — if not outright criticism — for his role in contributing to this rising inflation in the United States. [Full Story]
Related Stories
5 Challenges for Powell in His Next Term as Fed Chair
Biden Taps Powell for 2nd Term as Fed Chair; Brainard to Be No. 2
Powell, Brainard Nod to Inflation Threat in Nomination Remarks
Lawmakers, US Officials, Business Groups on Fed's Powell, Brainard
Senator Warren to Oppose New Powell Term
Newsmax TV
Blackburn: Mainstream Media in 'Cahoots' With Biden, WH | video
Meuser: Senate Will Vote on Spending Bill Before Christmas | video
Keller: Dems 'Lying to the American People' on Spending Bill | video
Steil: 'Build Back Better' Bill Must Die in the Senate | video
Comer: Biden Won't be Able to Force Federal Workers' Shots | video
Jha: Vaccines Key to 'Very Normal' Holiday Gatherings | video
Dershowitz: 'Racism' for Media to Mock Rittenhouse's Tears | video
Jim Jordan: Rittenhouse Verdict 'Win for Our Country' | video
Gohmert: Too Bad Admin Can't Be Sued for Border Crisis | video
More Newsmax TV
Newsfront
Attorneys Make Final Case to Jurors in Ahmaud Arbery's Death
Attorneys on Monday offered their final words to the jury in the killing of Ahmaud Arbery, with the prosecution saying that three white men chased him solely "because he was a Black man running down the street" and the defense repeatedly blaming Arbery for his own death.In…… [Full Story]
Police: Parade-crash Suspect Was in Domestic Disturbance; Terror Not Suspected
The man accused of plowing an SUV into a Christmas parade in suburban [Full Story]
Related
Police to Charge Parade Crash Driver With 5 Counts of Homicide
Local Democrat Official Resigns After Joking About Waukesha Incident
Justice Department Thwarts Trump's Big Tech Lawsuit, Defends Section 230
The Justice Department intervened in former President Donald Trump's [Full Story]
Warning Issued for Businesses, Groups to Stay Vigilant Against Holiday Hacks
S. businesses and government organizations are being warned to take [Full Story]
Netflix Employee at the Center of Protests Against Dave Chappelle Resigns
A Netflix employee at the center of protests over its streaming of [Full Story]
Does Rittenhouse Prosecution Chill Self-Defense in America?
Despite a full acquittal on Friday, the prosecution of Kyle [Full Story] | Platinum Article
Large Majority of Arizona Dems Want Someone Else in Party Other than Sen. Sinema
A vast majority of Arizona Democratic voters want a Democrat other [Full Story]
Probe Finds 'Overwhelming Evidence' of Misconduct by Cuomo
A legislative investigation released Monday found "overwhelming [Full Story]
Powell, Still at Fed Helm, Cannot Sidestep Inflation Pressures
President Joe Biden decided to renominate Jerome Powell for a second [Full Story]
Report: NY Prosecutors Scrutinize Trump Org's Property Valuations
New York prosecutors are investigating The Trump [Full Story]
Musk's Mom Disses Biden for Ignoring Tesla's Electric Feats
Elon Musk's mother dissed President Joe Biden on social media after [Full Story]
More Than 90% of TSA Workers Vaccinated Ahead of Federal Deadline
More than 90% of Transportation Security Administration (TSA) workers [Full Story]
Poll: Americans Hope Politics Not on Menu for Thanksgiving With Family, Friends
Most Americans are hoping politics are off the table on Thanksgiving [Full Story]
Former Rep. Barr: Bannon Contempt Charges 'Partisan Abuse of Power'
Former Rep. Bob Barr, R-Ga., called the criminal indictment against [Full Story]
Gallup: Economic Concerns Hit Pandemic High
Americans' concern about the economy reached a COVID-19 pandemic high [Full Story]
Khashoggi Fiancée to Bieber: Cancel Saudi Arabia Show
The fiance of the murdered journalist Jamal Khashoggi is pleading [Full Story]
Russia Rejects Western Concerns About Ukraine as Smokescreen
The Kremlin on Monday strongly rejected the U.S. claims of a Russian [Full Story]
Report: Biden Set to Announce SPR Oil Release as Soon as Tuesday
President Joe Biden is preparing to announce the release of oil from [Full Story]
DOJ Intervenes in Trump Suit Against Big Tech to Defend Section 230
The Department of Justice has intervened in former President Donald [Full Story]
Biden Taps Powell for Second Term as Fed Chair; Brainard to be Vice Chair
Federal Reserve Chair Jerome Powell was nominated for a second [Full Story]
Related
Brainard, Influential as a Fed Governor, to Expand Role as Vice Chair
Senator Warren Says She Will Oppose Powell Renomination But Supports Brainard
Rittenhouse Supports BLM's Right to Protest; It Was 'Self-Defense on Trial'
The acquitted Kyle Rittenhouse says he is not a racist person, [Full Story]\
Colorado Won't Use Term 'Sex Offender'
The term "sex offender" may not be woke enough for Colorado. Instead, [Full Story]
Prosecution Begins Closing Argument in Ahmaud Arbery Murder Trial
The three white men on trial for the fatal shooting of Ahmaud Arbery [Full Story]
US Existing Home Sales Unexpectedly Rise in October
S. home sales unexpectedly rose in October, but higher prices amid [Full Story]
West Texas Migrant Surge Overwhelming State Troopers
The surge of migrants at the southern border now is overwhelming [Full Story]
BTS Stamp Their Authority on American Music Awards
South Korean superstars BTS were crowned artist of the year at the [Full Story]
Target Will Keep Stores Closed on Thanksgiving for Good
Target will no longer open its stores on Thanksgiving Day, making [Full Story]
Families Plan Big Holiday Celebrations With COVID-19 Shots in Arms
Tanya Primiani will host 12 people around a long Thanksgiving table [Full Story]
Vermont Dem Rep. Peter Welch to Seek Leahy's Senate Seat
Vermont's sole member of the U.S. House of Representatives, Democrat [Full Story]
Xi Says China Will Not Seek Dominance Over Southeast Asia
Chinese leader Xi Jinping on Monday said his country will not seek [Full Story]
Report: Democracy Backsliding Worldwide Amid Pandemic
Democracy is deteriorating across the world, with countries notably [Full Story]
More Newsfront
Finance
Biden Taps Powell for Second Term as Fed Chair; Brainard to be Vice Chair
Federal Reserve Chair Jerome Powell was nominated for a second four-year term by President Joe Biden on Monday, extending a tenure that began somewhat by chance, and survived blistering criticism from former President Donald Trump…. [Full Story]
Yellen: Fed in 2nd Powell Term Must Not Let Inflation Become 'Endemic'
US Stocks Rise after Biden Taps Powell for a New Fed Term
Powell's Reappointment Gives Investors Stability
FAA Proposes Fines for Alcohol-related Incidents on Planes
More Finance
Health
Pfizer's COVID-19 Vaccine Trial Shows Long-term Efficacy in Adolescents
Pfizer Inc said on Monday its COVID-19 vaccine provided strong long-term protection against the virus in a late-stage study conducted among adolescents aged 12 to 15 years.A two-dose series of the vaccine was 100% effective against COVID-19, measured seven days through over…… [Full Story]
Wearable Vibration Device May Ease Parkinson's Tremor
Boosters Prompt Stronger, Longer Protection Than Original Shots: Study
Top 10 Foods for Preventing, or Managing, Diabetes
How COVID Shots for Kids Help Prevent Dangerous New Variants
Manufactured Housing Industry Investments Connected Equities Closing Tickers
Some of these firms invest in manufactured housing, or are otherwise connected, but may do other forms of investing or business activities too.
NOTE: The chart below includes the Canadian stock, ECN, which purchased Triad Financial Services, a manufactured home industry lender
NOTE: Drew changed its name and trading symbol at the end of 2016 to Lippert (LCII).
NOTE: Deer Valley was largely taken private, say company insiders in a message to MHProNews on 12.15.2020, but there are still some outstanding shares of  the stock from the days when it was a publicly traded firm.  Thus, there is still periodic activity on DVLY.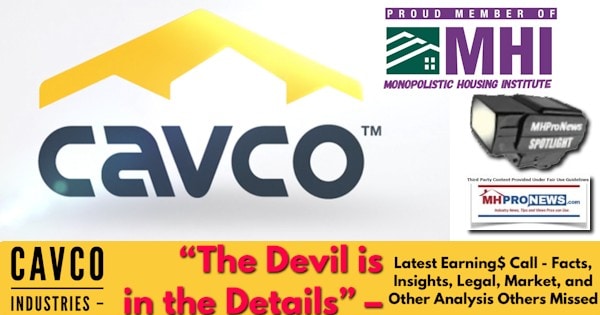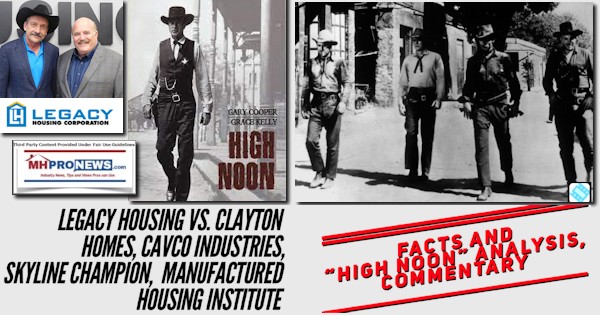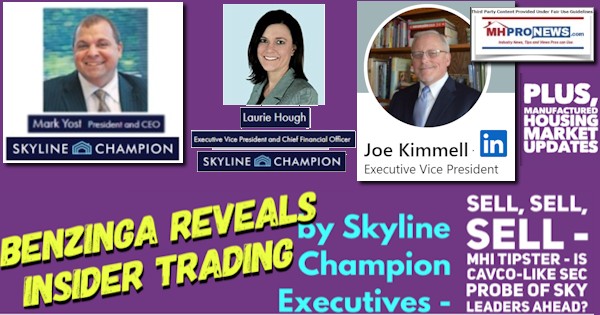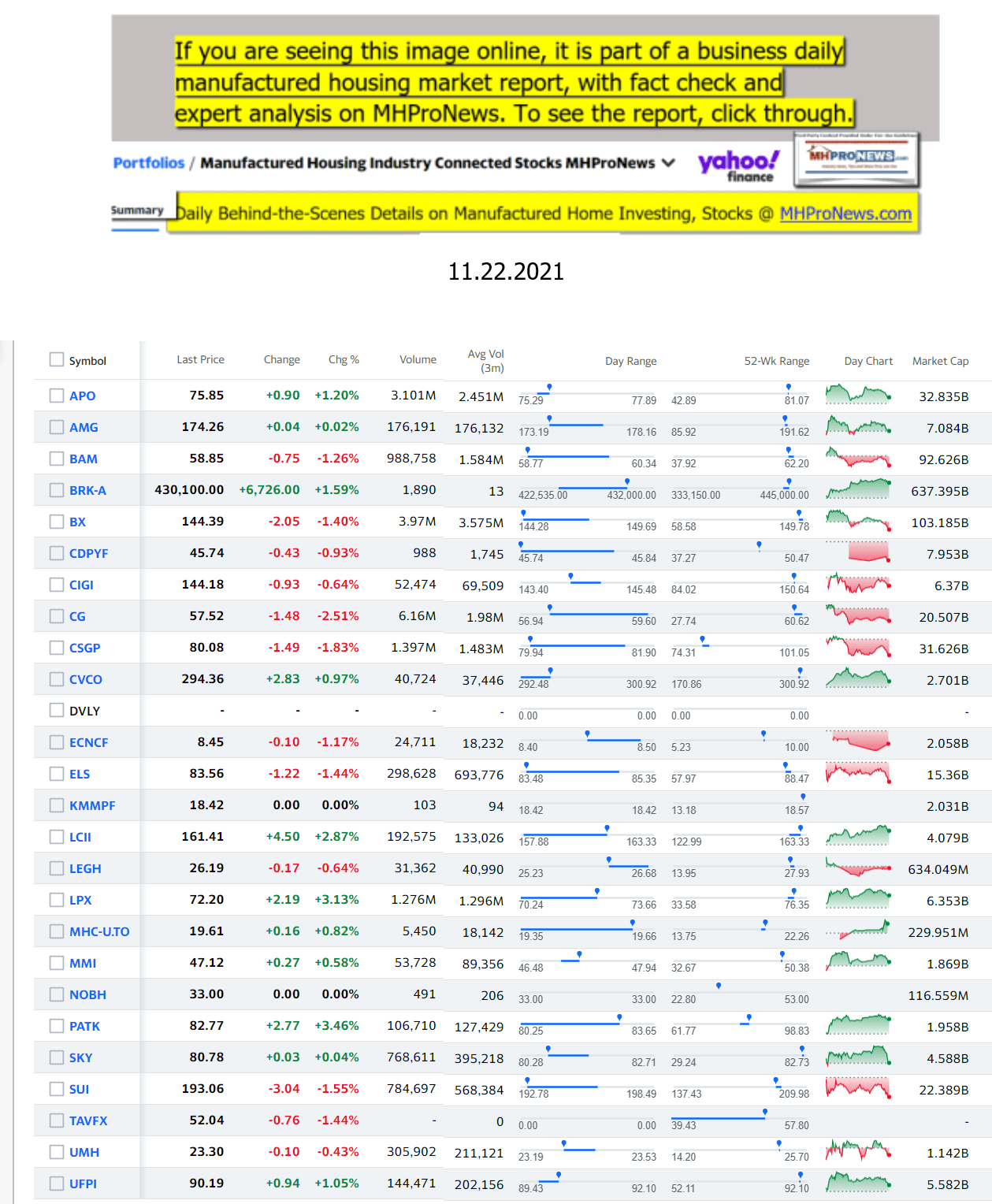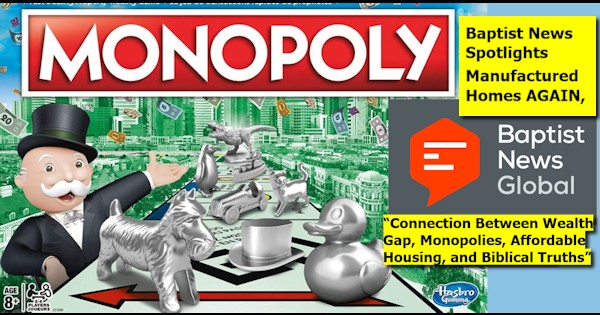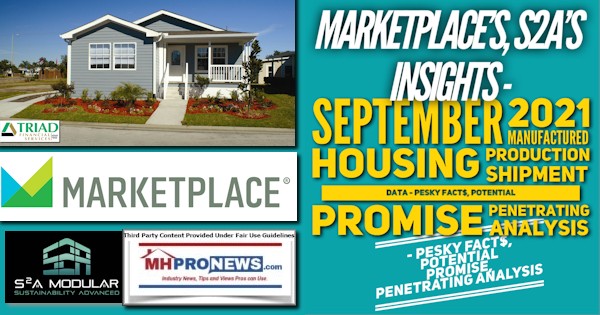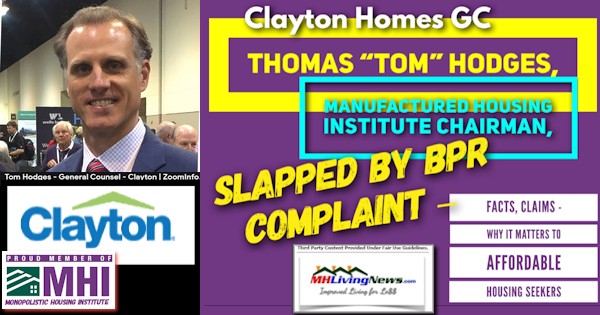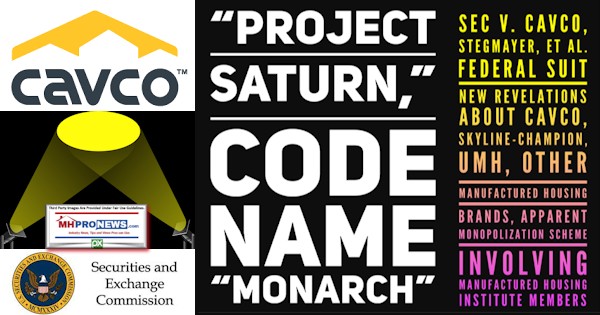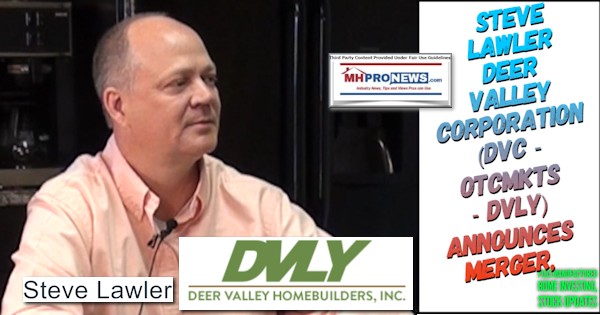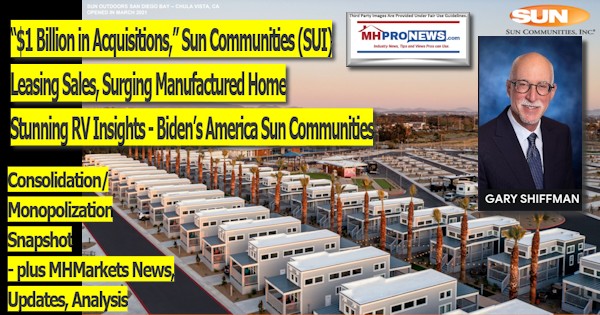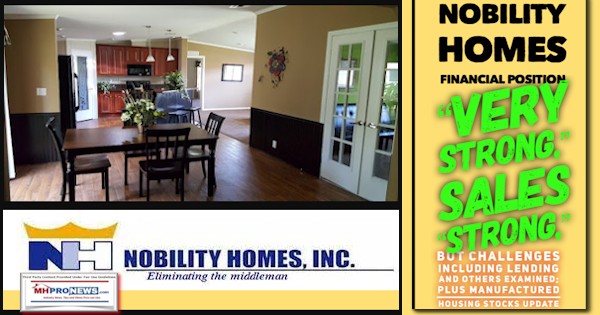 As the Summer of 2021 draws to a close…
Berkshire Hathaway is the parent company to Clayton Homes, 21st Mortgage, Vanderbilt Mortgage and other factory built housing industry suppliers.
· LCI Industries, Patrick, UFPI, and LP each are suppliers to the manufactured housing industry, among others.
· AMG, CG, and TAVFX have investments in manufactured housing related businesses. For insights from third-parties and clients about our publisher, click here.
Enjoy these 'blast from the past' comments.
MHProNews. MHProNews – previously a.k.a. MHMSM.com – has celebrated our 11th year of publishing, and is starting our 12th year of serving the industry as the runaway most-read trade media.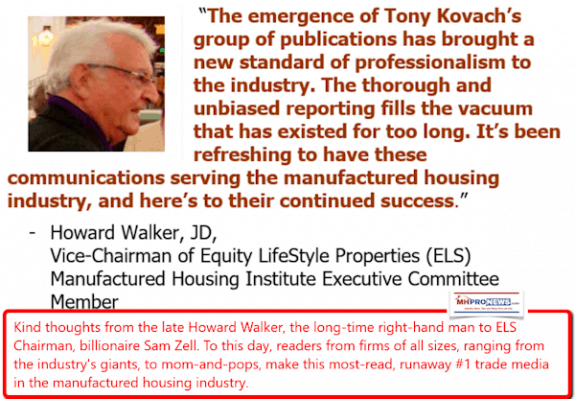 Sample Kudos over the years…
It is now 11+ years and counting…
Learn more about our evolutionary journey as the industry's leading trade media, at the report linked below.
· For expert manufactured housing business development or other professional services, click here.
· To sign up in seconds for our industry leading emailed headline news updates, click here.

Disclosure. MHProNews holds no positions in the stocks in this report.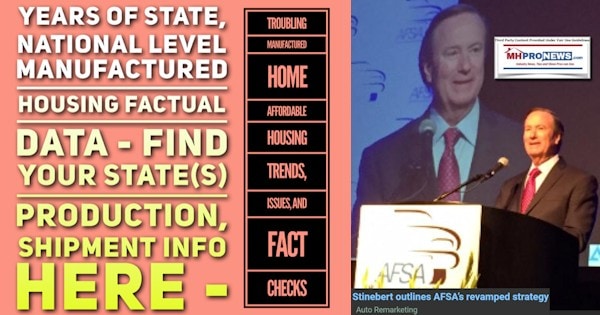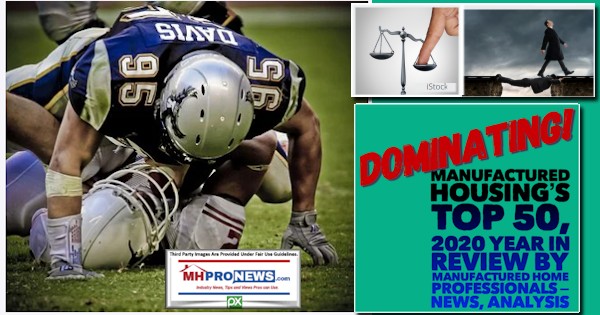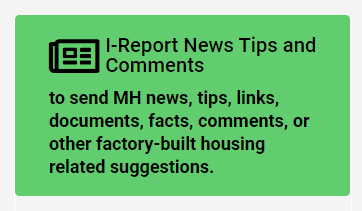 That's a wrap on this installment of "News Through the Lens of Manufactured Homes and Factory-Built Housing" © where "We Provide, You Decide." © (Affordable housing, manufactured homes, stock, investing, data, metrics, reports, fact-checks, analysis, and commentary. Third-party images or content are provided under fair use guidelines for media.) (See Related Reports, further below. Text/image boxes often are hot-linked to other reports that can be access by clicking on them.)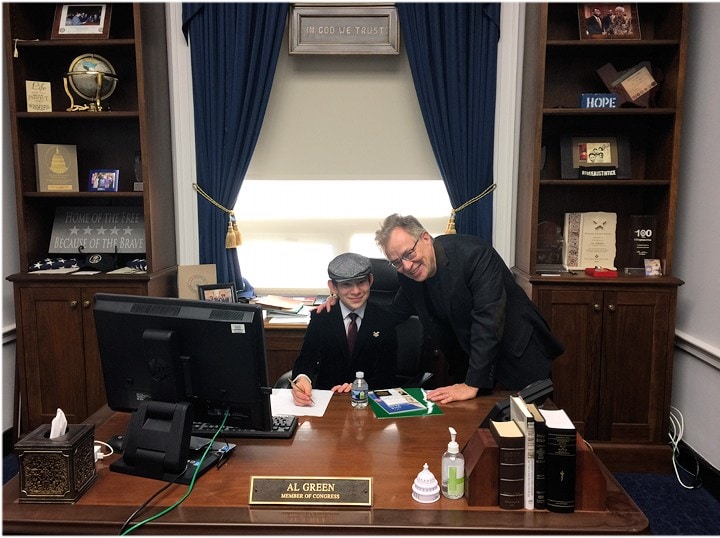 By L.A. "Tony" Kovach – for MHProNews.
Tony earned a journalism scholarship along with numerous awards in history. There have been several awards and honors and also recognition in manufactured housing. For example, he earned the prestigious Lottinville Award in history from the University of Oklahoma, where he studied history and business management. He's a managing member and co-founder of LifeStyle Factory Homes, LLC, the parent company to MHProNews, and MHLivingNews.com. This article reflects the LLC's and/or the writer's position, and may or may not reflect the views of sponsors or supporters.