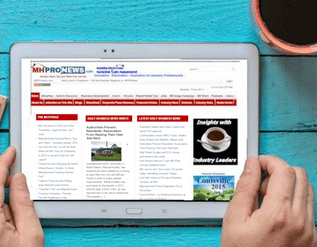 HUD Code production continues rising, China going modular, Cavco Acquisition, Affordable housing lags, New MHC in Arizona, Inmates Building Modular Homes, Champion Partners with Winnebago, MHCC Suggests Multifamily HUD Code Homes and more.
Mon., March 30
Rising Land Values Force Older Manufactured Home Communities Out
China Choosing Modular for Hotels, Housing
Housing Costs Skyrocket over 30 Years
Deer Valley Skyrockets +116.67 percent; MHCV up, Dow Surges
Cavco Industries Acquires RV and Manufactured Home Producer Chariot Eagle
Tue., March 31
Montana County Tightens Restriction on Manufactured Homes
Insider Sells $1.26 Million of Drew Stock
Affordable Housing not Keeping up with Demand
Pending Home Sales, First-time Homebuyers Rise in Feb.
Nobility Homes Surges; MHCV, most Tracked Stocks Drop
Arizona Proposal will Include Manufactured Homes
Wed., April 1
Modular Homes to be Built by Inmates
Twisting Terminology about Manufactured Home Financing
Article on Manufactured Homes and High Winds Gets it Wrong
RV/MH Hall of Fame Issues call for Class of 2016
UMH Gains, Cavco Slips, MHCV loses 3.00 Percent
Champion to Partner with Winnebago for RV Park Models
Thurs., April 2
Site Rent Increase Denied at Manufactured Home Community
Finnish Modular Apartments are Rent to Own
Residents have Garnered Signatures Opposing Manufactured Home Community
Sun Closes on Orlando area Manufactured Home Communities
MHCV Outperforms Dow; Consumers Saving their Gasoline Savings
UMH Selects Vice Presidents, Declares Cash Dividends
Friday, April 3
Consumer Sentiment Rises in March
North Carolina Bill would Clarify Retitling of Manufactured Homes
Modular Container Homes Bringing People back to Downtown Phoenix
Manufactured Home Production Continues its Ascendancy
Multifamily HUD Code Homes Recommended by MHCC
Stock Market Closed in Observance of Good Friday
Sat., April 4
Skyline's Q3 Balance Sheet Improves ##
(Image credit: MHProNews)

  Article submitted by Matthew J. Silver to Daily Business News-MHProNews.