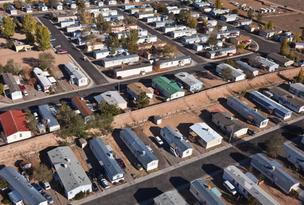 A proposed manufactured home (MH) development for 70 MH in the town of Oneonta, New York has run into stiff opposition from 100 people who have signed petitions opposing Hemlock Village. The 29 acres would need a zoning change from residential-agricultural, which requires one home per acre, to Planned Development District zoning.
A meeting is to be held to clear up concerns and questions from the petitioners, according to Jess Lanza, one of the developers. He says the homes will range in price from $65,000 to $100,000. According to what thedailystar tells MHProNews, a coalition of residents favors  permanent housing but is bitterly opposed to the project.
The opponents launched a website to defeat the proposal, and County Supervisor Robert Wood says he has received 45 emails in opposition. Concerns have included traffic, water supply, septic systems, and property values that would reflect housing density.
An earlier survey of town residents indicated 40 percent want more affordable housing, but 95 percent did not want more manufactured home communities. The next meeting for the Oneonta Planning Board is April 6. ##
(Photo credit: thinkstock–manufactured home community)

   Article submitted by Matthew J. Silver to Daily Business News-MHProNews.