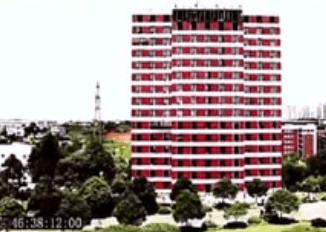 MHProNews has learned from wantchinatimes the China Business News (CBN) reports modular building not only reduces construction time but also can be dismantled easily, leaving small trace of debris.
China's Broad Group completed assembly of a 57-story building in 19 days, and as MHProNews reported June 4, 2013, has plans to build the world's tallest building using the modular method. In 2011 the company built a 30-story hotel in 15 days, working round the clock.
Fabricating the steel modules off site completes 95 percent of the engineering work required, and then the units are transported to the site and assembled.
The modular method is part of the housing industrialization process promoted by the Chinese government, marking the introduction of the manufacturing sector into the housing sector.
Chang Baoching, vice president of China International Marine Containers (CIMC), which makes shipping containers, is actively involved in the modular sector. He states it takes three years to build a 4-star hotel with 200 guest rooms using traditional construction methods, but only 18 months with modular building systems.
CIMC has inked a five year contract with BHP Billiton Group of Australia to provide $300 million (US) of mostly modular housing units as well as elated public facilities. ##
(Photo credit: wantchinatimes–modular hotel)

  Article submitted by Matthew J. Silver to Daily Business News-MHProNews.