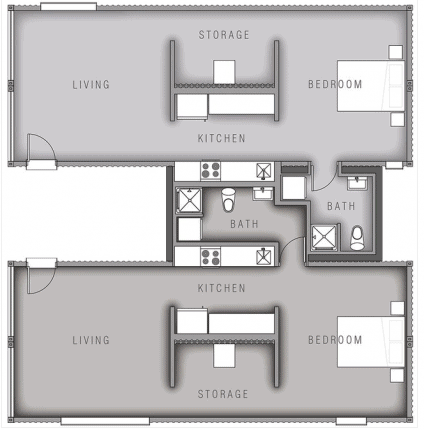 Downtown Phoenix is getting an entirely new look: Shipping containers being converted into 740 square foot, one bedroom, one bath, modular homes. Designed and built by Starkjames, Containers on Grand, as the development is called, is for tenants who are looking for "something that is creative, innovative and different," according to what one of the investors, Kathleen Santin, tells MHProNews.
She says there is a shift in generational thinking, that people do not want to be in the suburbs anymore, they are more interested in living downtown.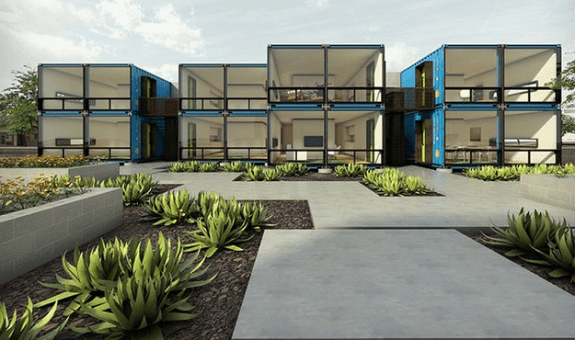 As treehugger reports, the designers cleverly configured the placement of the bathrooms and kitchens in a site-built link between the containers, making it easier to wire and plumb, and separated the units into clusters which gives it a more aesthetic look. With adequate HVAC, the occupants of these steel modular units should remain comfortable. ##
(Image credit: treehugger/starkjames-Containers on Grand–modular container homes in Phoenix)

  Article submitted by Matthew J. Silver to Daily Business News-MHProNews.