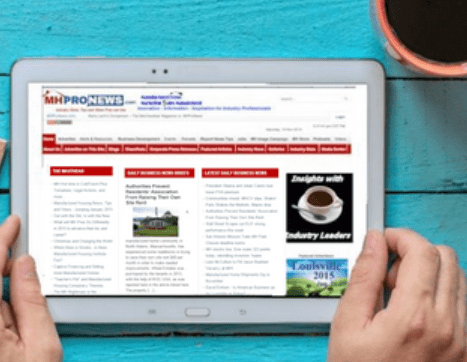 What's New in public focused Manufactured HomeLivingNews.com
Nubble Lighthouse and Sohier Park. York, Maine – US Destination
What's New in Manufactured Housing Industry Professional News
GSEs set to offer secondary market for manufactured home loans. Two MHCs change hands, new MHC planned in Canada. CFPB not protecting consumers OR employees. CA city tries to protect MHCs from repurposing. Modulars rising in Germany, Nepal, Kansas. TX lenders lose FHA lender status for MH. Reputation marketing for MH available. MHC residents defend owner. MHARR detects jaundiced eye in HUD proposal. And much, much more news and views to accompany your morning coffee.
Saturday, Aug. 15
Consumer Financial Protection Bureau is Rife with Discrimination
Friday, Aug. 14
246 Site Manufactured Home Community Sold in Michigan
Bowersox Takes Vice President Position with Manufactured Housing Institute
MHCV Outperforms Dow. LPX Gains 3.55%
Shigeru Ban develops Modular Shelter for Quake Survivors in Nepal
Kingsley Management Corp. Acquires Florida Manufactured Home Community
Modular Homes will Result from Land Bank Transfer
Thursday, Aug. 13
Secondary Market for Manufactured Home Loans Directive Due Soon
San Jose wants a Six Month Moratorium on Re-purposing of Manufactured Home Communities
Council Strengthens Language Regarding Relocating Residents
Patrick Gains the Most of MH Stocks; MHCV Slips
Land Bank Authority Funds Modular Housing Project
Manufactured Home Community Founder Supports Non-profit in New Jersey
Wednesday, Aug. 12
Citizens Paring Down Policies of Manufactured Home Owners
California Takes Prize for Most Expensive Homes
Fleetwood Poised to take Advantage of Opportunities Down Under
China Devaluation Leaves Stocks Flat; Deer Valley Falls Following Prior Big Gain
European Modular Housing Builder Overwhelmed by Demand
55+ Housing Market Index Remains Steady
Tuesday, Aug. 11
MHARR Questions HUD's Proposed New SAA Funding
Lenders Fined, Lose FHA Approval Status for Manufactured Home Lending Fraud
Deer Valley Homes Skyrockets +85.71%; Dow Loses most of Yesterday's Gain
Shelters Developed for Military may be Used for Disaster Scenarios
Modular Home Construction can Realize Cost Savings
Drew goes Fishing, Finds Furniture for Fresh Water Float
Monday, Aug. 10
Grenade Marketing Offers Reputation Marketing for Manufactured Home Industry Pros
Dow Posts Strong Gain, MHCV Slips, LPX Gains 4.60%
Manufactured Home Community Residents say City has it Wrong
Canadian City Planning new Manufactured Home Community
(Photo credit: MHProNews)

Article submitted by Matthew J. Silver to Daily Business News-MHProNews.