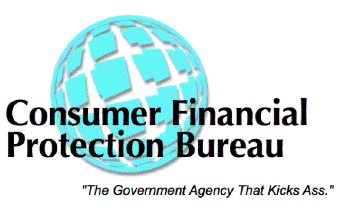 Writing in townhall, Ken Blackwell says the four-year old Consumer Financial Protection Bureau (CFPB) discriminates against the people it has vowed to protect, inside and outside the agency, and is riddled with waste, inefficiency and mismanagement.
Noting Director Richard Cordray would be out of a job if the agency was a sports team, the goal of investigating discriminatory lending practices has just not happened. The agency developed a system designed to inform regulators of unfair treatment of minorities by lenders, but a study revealed the methodology for pinpointing African-American borrowers was off by as much as 41 percent.
In 2013 Ally Financial was charged by the CFPB with lending discrimination involving 230,000 minority customers, and MHProNews understands the company paid an $80 million fine, but none of the lending victims have received any restitution. Blackwell says the CFPB was unable to identify the people who were victimized, so the agency distributed the funds to powerful left-wing activist groups that work with low-income and minority groups.
Internally, testifying before a House Financial Services subcommittee to address claims of discrimination, a number of CFPB employees say the atmosphere within the agency is racially charged, and that black employees have been constantly belittled and feared reprisal for voicing objections.
The President of the National Treasury Employees Union Chapter 335, Robert Cauldwell, a CFPB examiner, says Director Cordray has not responded to charges of discrimination within the agency, which has led to a worsening atmosphere in the workplace. He says older, experienced employees are being replaced by people with no experience who the agency can mold into a desired image. "They send these new employees, who have never worked in the industry or litigated a case in court, to training classes for two or three weeks, and then put them in charge of decision making about the institutions we supervise," says Cauldwell.
Blackwell concludes the CFPB is inefficient, sloppy and mismanaged under Director Cordray and therefore cannot offer American consumers the protection for which it was designed. He says, "Congress needs to reexamine the CFPB and either clean house or shut the doors. The job of consumer financial protection is clearly not getting done." ##
For testimony regarding racial discrimination within the agency, click here for thehill blogpost.
(Image credit: getoutofdebt.org/Steve Rhodes-Consumer Financial Protection Bureau)

Article submitted by Matthew J. Silver to Daily business News-MHProNews.