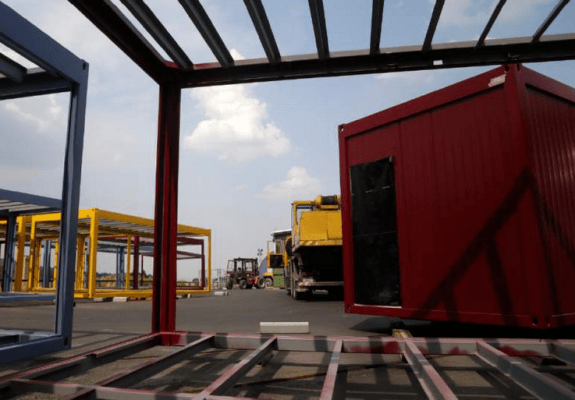 As sltrib informs MHProNews, the influx of some 200,000 migrants into Europe this year has benefited the modular housing division of Paris-based Touax Group in Supikovice, Czech Republic, which is trying to keep up with the demand from Germany to house those fleeing war and poverty in their native lands.
Marketing Director Jan Petr said 30 percent of this year's production of 75,000 square meters will go to Germany, a number that is expected to increase to 60 percent next year. Located in the northeastern part of the country in the Jeseniky Mountains, the plant employs 250 workers, 30 of them recent hires.
Petr said they have been unable to keep up with the demand, and are now expecting orders from Sweden as well. "We think this will go on for a year, year and a half but meanwhile we are also registering demand from other countries," he noted.
Currently working on an order from Hamburg for eight apartment buildings with 30 units, the modular structures can be used for offices, schools, and shops as well as for homes and hotels, and are simple to assemble. Orders from Sulzbach and Munich will be next. Germany is building seven centers with housing for 20,000. ##
(Photo credit: Associated Press/Petr David Josek-modular plant in the Czech Republic)

Article submitted by Matthew J. Silver to Daily Business News-MHProNews.