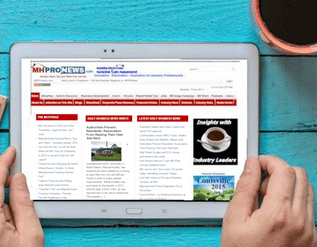 In manufactured housing news, UMH planning MHC as other MHCs closing, programs help MH buyers, MHC sells for $98k per homesite, Texas reports MH sales. In modular news, Magnolia Homes may be revived, Brad Pitt moves mods to Indian Rez, Mods house Irish homeless, micro mods go urban. In company news, Skyline stock on roller coaster, Cavco likely to get tax abatement, insider trading at Patrick. Meth lab clean-up in MH disputed. More……
Saturday, June 20, 2014
Pilot Program will Provide Energy Efficient Manufactured Homes in DE
Friday, June 19
UMH Properties Alters Plans from Modular to a Manufactured Home Community
Program will Assist Buyers of Manufactured Homes
Skyline Corp. Rises up, Falls Down all Week Long
Texas Reports Sale of Manufactured Homes
Public Hearing Follows Cavco's Request for Tax Abatement
Gendell Unloads more of Patrick Stock
Thursday, June 18
Ohio Measure would Require Community Owners to Clean up Meth Labs
Skyline Corp. Continues its Roller Coaster Run, while the Nasdaq Hits a New High
While Home Starts Fall, Housing Permits Rise in May
Concordis Developing Micro Modular Units in Urban Settings
Modular Builder Magnolia Homes may be Rescued
Reservations for Induction Dinner Ahead of Last Year
Wednesday, June 17
Florida's The Villages Expanding Continuum of Care for Seniors
Liberty Homes Plummets, Nobility Homes Rises, MHCV Slips
Residents of Closing Manufactured Home Community have Concerns Addressed
Davis Homes in NC Offers Paths to Manufactured Home Ownership through USDA
Rep. Ed Royce Questions HUD Sec. Julian Castro
Modular Homes Destined for Homeless in Dublin
Tuesday, June 16
Modular Builder Hires Pete Murray as President
Skyline Corp. Spikes; Donald Trump Running for President, Yikes!
More Insider Trading at Drew Industries
Fire Fee in Florida Disproportionately Affects Manufactured Home Residents
Canadian Group Protests Closing of Manufactured Home Community for Senior Facility
Manufactured Homes Planned for Durango, but More could be Justified
Monday, June 15
High End Manufactured Home Community Sells for $13.8 M
MHCV Advances 6th Straight Day, while Dow Falls over 100 Points 2nd Straight Day
Builders of Single-family Homes see Brighter Days
Brad Pitt's Foundation Installing Modular Homes for Fort Peck Indians
Michigan has New Member on Manufactured Housing Commission ##
(Image credit: MHProNews.)

Article submitted by Matthew J. Silver to Daily Business News-MHProNews.