As the battle within manufactured housing industry's businesses and two primary trade groups rage, new surveys shed light on several hot-button topics.  Deep dive reports – mixed with a good dose of satire – like the one linked below may or may not move people who want change to press for what is necessary. However, surveys by Gallup considered below are a reminder that generally speaking smaller businesses have a better public perception than bigger ones. But other fascinating insights follow too.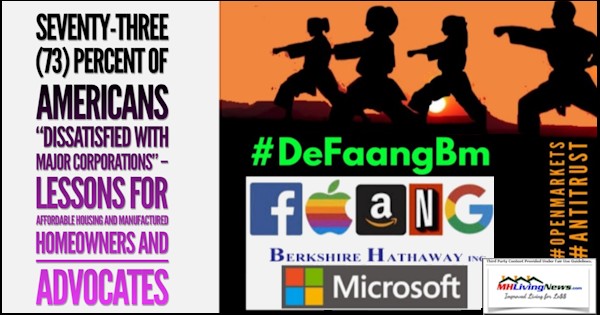 The Gallup surveys are generally seen as left-leaning. That said, the results from polling in July of 2021, that includes numerous business and related trends for recent and prior years reveals a range of fascinating insights that should inspire smaller businesses.
For instance. Even though interest or embrace in socialism has risen in recent years, a clear and strong majority of Americans – per Gallup – opposes socialism.
MHProNews and our MHLivingNews sister sites have long favored a distinction between the terms "capitalism" and "free enterprise."  That is not must because one sounds better than the other. But rather, because words and terminology matters.  Free enterprise and capitalism are not the same things. They have overlap, but are not interchangeable terms. With many slamming capitalism, for understandable reasons explored in reports like the one linked above and below, the bright-line difference between free enterprise and crony, corrupt, and vulture capitalism is worth promoting.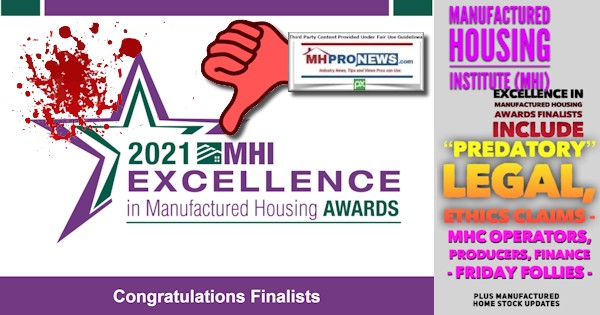 Just off the top of your head, would you say you have a positive or negative image of each of the following. How about — [RANDOM ORDER]?
Positive
Negative
No opinion
%
%
%
Free enterprise
2019 Oct 1-13
87
10
3
2018 Jul 30-Aug 5
79
17
4
2016 May 2-4
85
9
6
2012 Nov 18-19
89
7
4
2010 Jan 26-27
86
10
4
Big business
2019 Oct 1-13
52
48
*
2018 Jul 30-Aug 5
50
49
2
2016 May 2-4
53
43
4
2012 Nov 18-19
58
39
3
2010 Jan 26-27
49
49
2
Small business
2019 Oct 1-13
97
3
*
2018 Jul 30-Aug 5
92
7
1
2016 May 2-4
96
3
1
2012 Nov 18-19
95
4
1
2010 Jan 26-27
95
4
1
Entrepreneurs
2019 Oct 1-13
90
8
1
2018 Jul 30-Aug 5
86
11
2
2016 May 2-4
87
9
4
2012 Nov 18-19
86
10
5
2010 Jan 26-27
84
10
6
Capitalism
2019 Oct 1-13
60
35
4
2018 Jul 30-Aug 5
56
40
4
2016 May 2-4
60
34
5
2012 Nov 18-19
61
31
8
2010 Jan 26-27
61
33
7
Socialism
2019 Oct 1-13
39
57
3
2018 Jul 30-Aug 5
37
58
5
2016 May 2-4
35
58
7
2012 Nov 18-19
39
54
8
2010 Jan 26-27
36
58
6
The federal government
2019 Oct 1-13
38
60
2
2018 Jul 30-Aug 5
39
59
2
2016 May 2-4
44
52
3
2012 Nov 18-19
51
46
3
2010 Jan 26-27
46
51
3
2010-2018 results from Gallup tracking survey
GALLUP
Those points noted, here are some other recent polling and surveys that ought to be kept in mind by manufactured housing industry independents.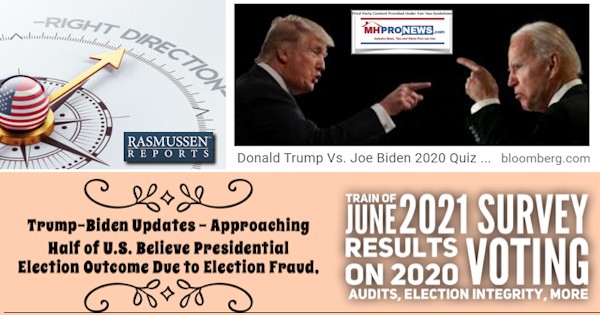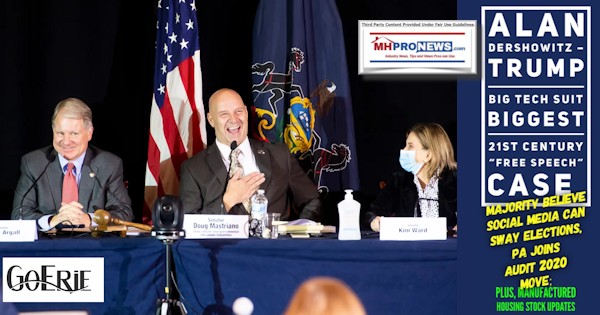 As Countries and Parts of U.S. Do or Ponder New Shutdowns, New COVID19 Insights from Sweden
The WND Newscenter has provided MHProNews with the following report, used with permission.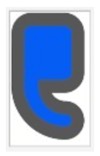 Other nations imposing new restrictions
 By Art Moore
Published July 22, 2021 at 7:44pm
Last year, London's Guardian newspaper called Sweden's laissez-faire approach to the coronavirus pandemic – generally allowing the coronavirus to run its course while the population reaches herd immunity – a "catastrophe" in the making, while CBS News said the Scandinavian nation had become "an example of how not to handle COVID-19."
But unlike its European neighbors, Sweden is welcoming visitors while businesses and schools are open with virtually no restrictions and there are no mask mandates, points out the Foundation for Economic Education.
And data show the seven-day rolling average for COVID deaths on Wednesday was zero, which is where it has been for about a week.
Sweden's overall mortality rate in 2020 was lower than most of Europe, FEE added, and its economy suffered far less.
TRENDING: Franklin Graham sends Big Tech a warning straight from Bible: 'This reminds me of the Tower of Babel'
"Meanwhile, today Sweden is freer and healthier than virtually any other country in Europe."
Last September, Sweden already had one of the lowest coronavirus infection rates in the world.
"Sweden has gone from being the country with the most infections in Europe to the safest one," said the country's senior epidemiologist, Dr. Anders Tegnell, in an interview with the Italian newspaper Corriere della Sera, the Gateway Pundit reported.
"What we see now is that the sustainable policy might be slower in getting results, but it will get results eventually," Tegnell said. "And then we also hope that the result will be more stable."
In August 2020, Tegnell explained to Fortune why Sweden didn't have a mask mandate.
"With numbers diminishing very quickly in Sweden, we see no point in wearing a face mask in Sweden, not even on public transport," Tegnell said.
He told reporters in Stockholm that the "curves" of infections, hospitalizations and deaths are "going down and the curves for the seriously ill are beginning to approach zero."
"- Sweden isn't in the news much these days. There's a reason for that."
I agree with that statement… 🤔https://t.co/T4TEs4UP30

— Johan Hellström 🇸🇪 (@jhnhellstrom) July 22, 2021
WND EDITOR'S NOTE: Americans are just starting to discover that much of what they thought they knew about the COVID-19 pandemic has been a lie. At the same time, the reality of safe, effective, inexpensive and readily available medications that can both treat and prevent COVID infection – successfully used all over the world – has been ruthlessly suppressed at every turn. But the truth is finally emerging, and is explored in-depth in the latest issue of WND's acclaimed monthly Whistleblower magazine, titled "ENDING THE PANDEMIC: How vaccine mania and lust for power led to the all-out suppression of proven safe-and-effective COVID treatments." "ENDING THE PANDEMIC" is available both in Whistleblower's much-loved print edition and in state-of-the-art digital form. Better yet, SUBSCRIBE TO WHISTLEBLOWER (print edition) and get 12 powerful issues plus a free gift, or else get an ANNUAL DIGITAL SUBSCRIPTION. ##
##
Let's note that over a year ago, early on into the pandemic, MHProNews featured a report that called into question the notion of using lockdowns as a public health strategy.  That was a different decision that what many federal and state officials decided. But if the data coming in from Sweden holds up, the use of common sense steps might have been far less costly and equally or perhaps more effective.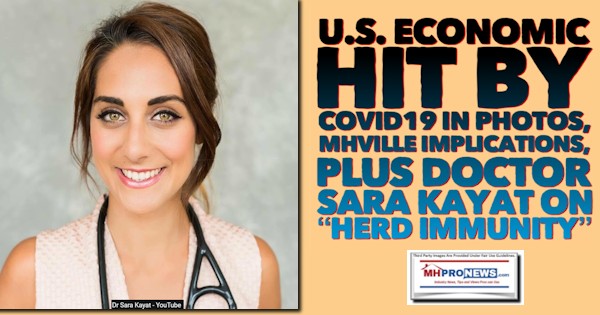 Additionally, MHProNews and our MHLivingNews sister site kept exploring alternative reports to the drum beat coming from the Centers for Disease Control (CDC), the World Health Organization (WHO) and others.  Once again, each of those reports have stood up to the test of time, when much of the mainstream media was touting the 'party line.'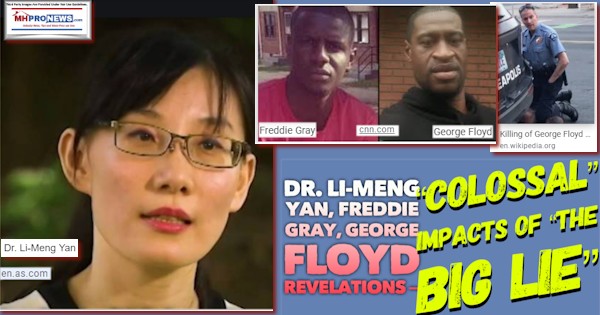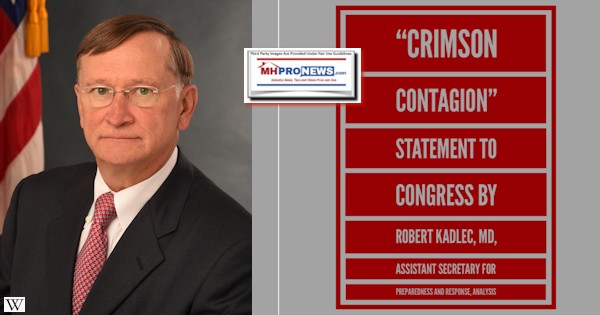 For those willing to look into the details, then or now, a sometimes surprisingly different reality emerges than the common narrative. No wonder that big government, big media, big tech, and big business are increasingly distrusted.  To learn more, see the linked reports.  Let's note that MHProNews is as capable of honest error as others are. That said, our track record of separating the wheat from the chaff speaks for itself.  Use your common sense, and stay tuned to the runaway most read trade media serving manufactured housing. While others promote an agenda, we share facts, evidence and reason that slices across positions taken by various interest and political groups.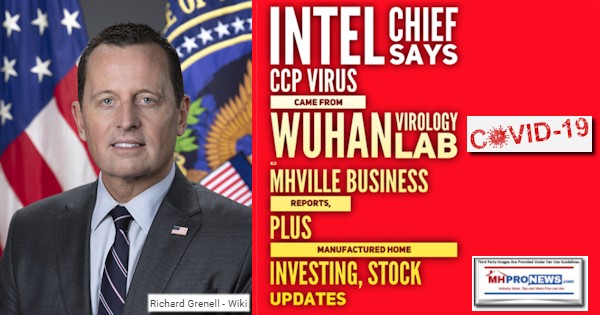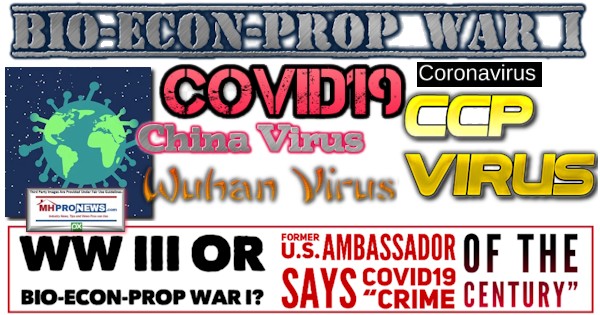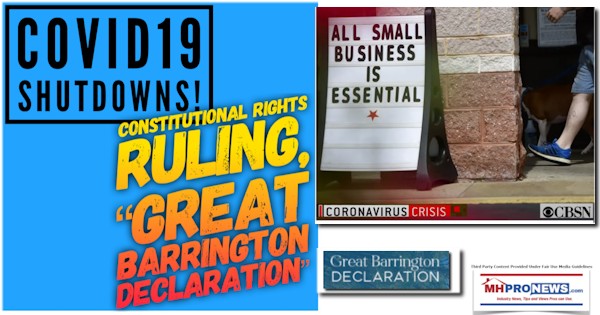 ###
Next up is our business daily recap of yesterday evening's market report and related left-right headlines.
The Business Daily Manufactured Home Industry Connected Stock Market Updates.  Plus, Market Moving Left (CNN) – Right (Newsmax) Headlines Snapshot. While the layout of this business daily report has recently been modified, several elements of the basic concepts used previously are still the same. The headlines that follow below can be reviewed at a glance to save time while providing insights across the left-right media divide. Additionally, those headlines often provide clues as to possible 'market-moving' items.
Market Indicator Closing Summaries – Yahoo Finance Closing Tickers on MHProNews…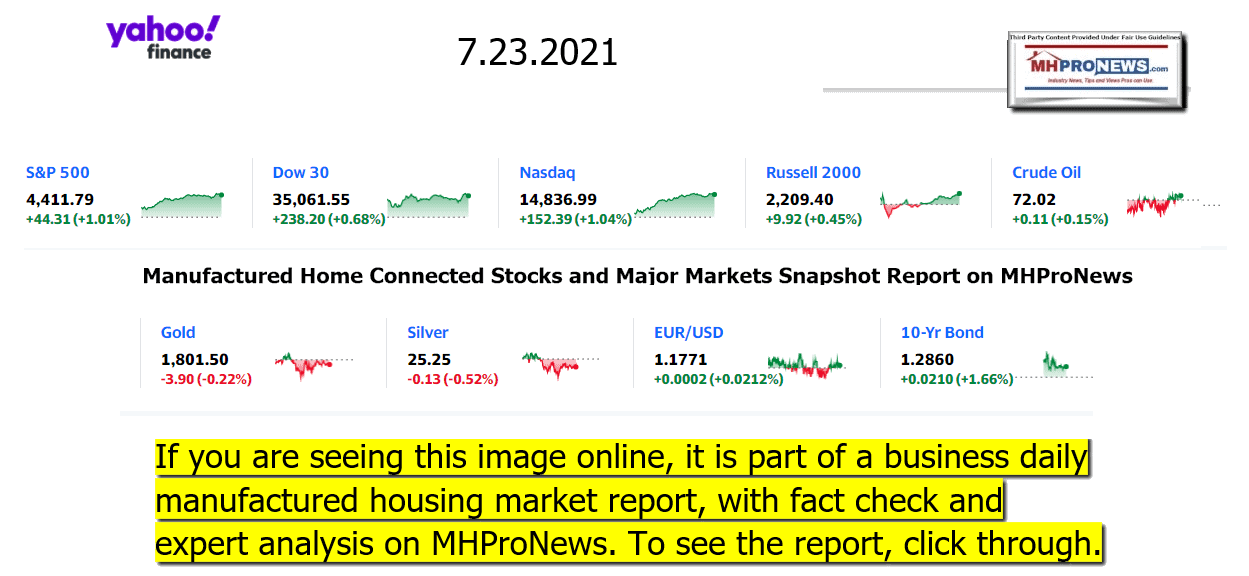 Headlines from left-of-center CNN Business = evening of 7.23.2021 
Tough jobs, getting worse
'People are walking out in the middle of shifts': What it's like to work in a restaurant right now
Dow closes above 35,000 for the first time
American Express is the Dow's top stock for 2021. Here's why
Why your cereal boxes and ice cream cartons are shrinking
Welcome to the never-ending chip shortage
Crocs sues Walmart, Hobby Lobby for allegedly copying its popular shoe
Why hundreds of Frito-Lay workers have been striking
This may be the lowest-rated Olympics ever. NBC shouldn't sweat it
Elon Musk risks repeating history's mistakes as he tries to reinvent transit
Home prices hit another record high in June
How Fox News is making a network out of race baiting
You may be waiting longer for your Domino's pizza
The hard seltzer craze has come to an end
Software vendor caught up in ransomware attack obtains decryptor key
Thomas Barrack, executive chairman of Colony NorthStar Inc., listens during a Bloomberg Television interview in New York, U.S., on Tuesday, Jan. 31, 2017.
Trump ally Tom Barrack pulls SPAC plans after indictment
The Chevrolet Bolt EV is displayed during the Los Angeles Auto Show at the Los Angeles Convention Center on November 20, 2016 in Los Angeles, California.
GM again recalls its US electric vehicles over fire threat
Want your unemployment benefits? You may have to submit to facial recognition first
CARS
A 2020 Chevrolet Silverado HD in the trim shop on Thursday, January 24, 2019 at General Motors Flint Assembly in Flint, Michigan. (Photo by John F. Martin for Chevrolet)
GM is shutting down most of its pickup production for a week
5 dos and don'ts for selling your used car
These are the real winners from the record car prices
Cars with 100,000 miles are worth real money now
'Outrageous' used car prices amid highest inflation in 13 years
GADGETS
FTC vows to 'root out' illegal repair restrictions on phones and fridges
Wozniak: 'It's time to recognize the right to repair'
Xiaomi has Samsung in its sights after overtaking Apple
More inclusive emoji may be coming to smartphones
Microsoft issues urgent security warning: Update your PC immediately
Headlines from right-of-center Newsmax – evening of 7.23.2021
Federal Appeals Court Finds CDC Eviction Moratorium Unlawful
The ruling by the 6th U.S. Circuit Court of Appeals in Cincinnati means judges in Tennessee, Kentucky, Ohio and Michigan are no longer bound by the moratorium, said Joshua Kahane, the lawyer who argued the case for a property manager. [Full Story]
Newsmax TV
Norman to Newsmax: Pelosi 'Doesn't Practice What She Preaches'
Mike Johnson: No Answers About Haitians Left in City |
Barney Frank: Taking GOP Members Off Committee Violates Norms |
Andy Harris: Parents Should Wait to Give Kids Vaccine |
Ferguson: Pelosi 'Showed Her Hand' By Rejecting GOP Picks |
Van Duyne: Dem Challenger Can't Show Up to Do Her Job |
More Newsmax TV
Newsfront
Trump: Cleveland Indians Name Change 'Disgrace'
Former President Donald Trump on Friday criticized Cleveland's Major League Baseball team for changing its name from the Indians to the Guardians starting next season as "a disgrace," according to The Daily Caller. In a statement sent via email, Trump said: "Can anybody…… [Full Story]
China Retaliates With Sanctions on Former Commerce Secretary Ross, Others
China said on Friday that it has imposed counter-sanctions on U.S. [Full Story]
'QAnon Shaman' Attorney Tells Newsmax He's Working on No Jail Time Deal
The attorney for Jacob Chansley, the man known as the "QAnon Shaman," [Full Story]
Federal Appeals Court Finds CDC Eviction Moratorium Unlawful
A U.S. appeals court ruled on Friday that the Centers for Disease [Full Story]
More COVID Patients in Some Florida Hospitals Than at Start of Pandemic
Some Florida hospitals are now reporting the highest number of [Full Story]
Biden's 'Ludicrous' Inflation Claim 'Defies Logic'
Americans are feeling the pinch from the highest inflation in 30 [Full Story] |
Judge: St. Louis Chief Prosecutor's Office 'Abandoned Its Duty'
Kim Gardner, the first black woman to be elected St. Louis's circuit [Full Story]
Collapse of Cuban Communism Could Be 'Berlin Wall Moment'
The unprecedented and growing number of Cubans doggedly protesting [Full Story] |
Trump Ally Barrack Freed on $250 Million Bail
Tom Barrack will be freed on $250 million bond as he awaits trial on [Full Story]
Firefighters End Search and Rescue at Surfside Condo Collapse
Firefighters have ended their mission in clearing debris from the [Full Story]
Terms of Service: Subject to Change Without Notice by Craig W. Stanfill
Confederate Bust Moved From Tennessee Capitol Building
The bust of a Confederate general and early Ku Klux Klan leader that [Full Story]
House Freedom Caucus Pushing McCarthy to Oust Pelosi
The House Freedom Caucus is putting pressure on House Minority Leader [Full Story]
Gallup Poll: 31 Percent of Americans Want Immigration Decreased
A new Gallup poll of Americans reveals a nation almost evenly split [Full Story]
Republicans Accuse Surgeon General of 'Colluding With Big Tech'
A group of Republicans on the House Oversight Committee have accused [Full Story]
AP Poll: Most Unvaccinated Unlikely to Get Shots
A new poll shows that most Americans who haven't been vaccinated [Full Story]
Alabama Gov. Ivey: 'Start Blaming the Unvaccinated Folks'
Alabama Gov. Kay Ivey says it is time to put the blame on the [Full Story]
Conservative Radio Host Changes Vaccine Stance After Being Hospitalized With COVID
Conservative talk radio show host Phil Valentine is "fighting for his [Full Story]
Chicago Schools Will Require Masks
Chicago Public Schools will require anyone inside its schools to wear [Full Story]
Cleveland Baseball Team Changes Name From Indians to Guardians
Known as the Indians since 1915, Cleveland's Major League Baseball [Full Story]
CDC Advisory Panel Shows Support for Vaccine Boosters
An advisory committee to the Centers for Disease Control and [Full Story]
Builder of Private Trump $30M Border Wall Seeks Buyer
The builder of a $30 million wall on a three-mile stretch of the [Full Story]
Justice Dept. Won't Probe Michigan Gov. Whitmer's Nursing Home Policies
The Justice Department says it will not investigate Michigan Gov. [Full Story]
Jordan Seeks More Info on Former FBI Official's 2016 Misconduct
Jim Jordan, R-Ohio, wants more information regarding a former [Full Story]
China's Xi Visits Tibet Amid Rising Controls Over Religion
Chinese leader Xi Jinping has made a rare visit to Tibet as [Full Story]
McAllen City Manager Warns Migrants Maxing Out Bus System
Overwhelmed Border Patrol agents and facilities are sending out [Full Story]
Hunter Biden to Meet Art Shoppers, Despite WH Claim of Anonymity
Despite the White House's deal to keep Hunter Biden's art [Full Story] |
DeSantis Puts Ben & Jerry's, Unilever Under Review for BDS Support
Ben & Jerry's and its parent company, Unilever, have been placed on [Full Story]
Andy Harris to Newsmax: Parents Should Wait to Give Kids Vaccine
GOP Maryland Rep. Andy Harris told Newsmax on Thursday that [Full Story] |
Whistleblower Docs: NASA Held Microaggressions Training
New whistleblower documents from NASA reveal the national space [Full Story]
Pentagon to Restore Five Advisory Boards After Removal of Trump Loyalists
Defense Secretary Lloyd Austin is expected to restore five Pentagon [Full Story]
More Newsfront
Finance
Biden Administration Announces More Help to Stem Foreclosures
The White House announced plans Friday to expand aid for mortgage borrowers who have fallen behind on payments during the coronavirus pandemic. [Full Story]
Del Villar: Inflation a Worry But Can Be Hedged Against
Amazon Probing Claims of Discrimination
GM Issues New Recall for Nearly 69,000 Bolt EVs for Fire Risks
Hacked US Tech Firm Secures Tool to Restore Services
More Finance
Health
What Are the Chances of Getting COVID-19 After Being Fully Vaccinated?
There have been numerous reports of breakthrough cases of COVID-19. These are individuals who test positive for the virus even after full vaccination. While certainly disconcerting, experts warn that the vaccines are not 100% effective and the more contagious Delta variant,… [Full Story]
The Best Brain-Boosting Supplements
Long-Term Prognosis for Serious Brain Injury Better Than Expected
Doctors Divided Over Use of Controversial New Alzheimer's Drug
Antibiotics Aren't Always the Best Solution for UTIs in Women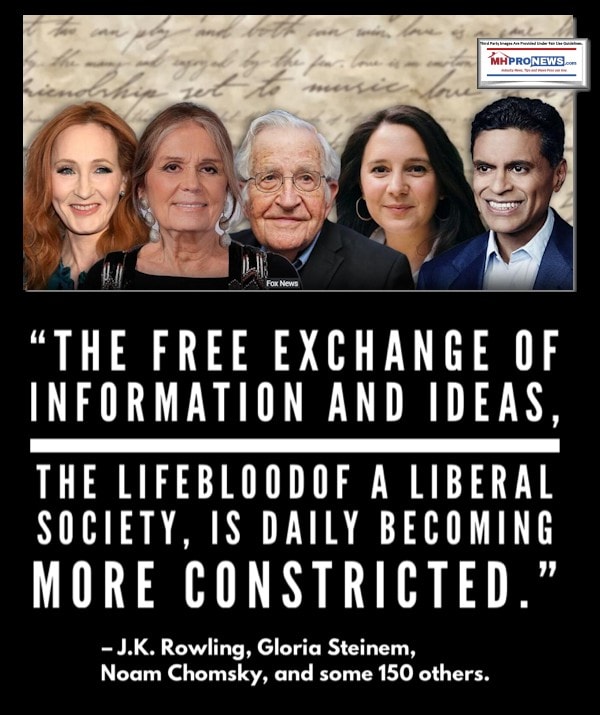 Manufactured Housing Industry Investments Connected Equities Closing Tickers
Some of these firms invest in manufactured housing, or are otherwise connected, but may do other forms of investing or business activities too.
NOTE: The chart below includes the Canadian stock, ECN, which purchased Triad Financial Services, a manufactured home industry lender
NOTE: Drew changed its name and trading symbol at the end of 2016 to Lippert (LCII).
NOTE: Deer Valley was largely taken private, say company insiders in a message to MHProNews on 12.15.2020, but there are still some outstanding shares of  the stock from the days when it was a publicly traded firm.  Thus, there is still periodic activity on DVLY.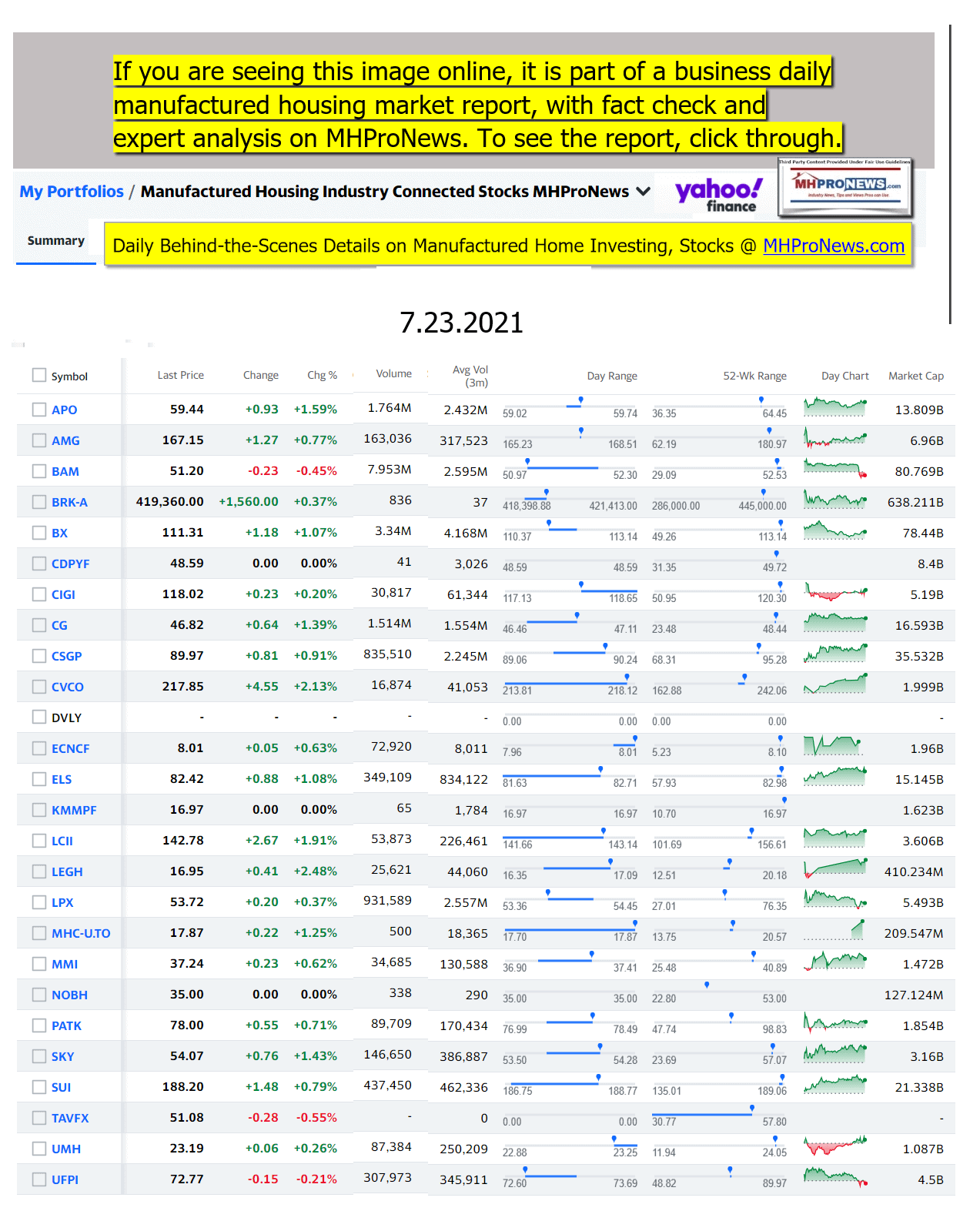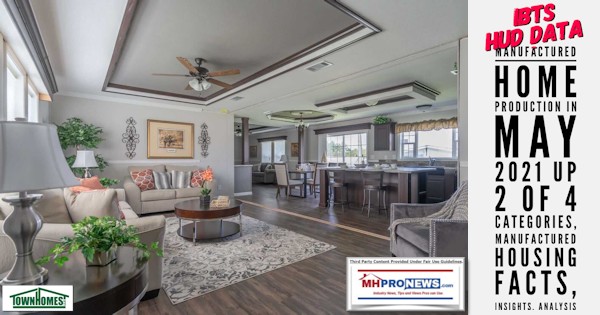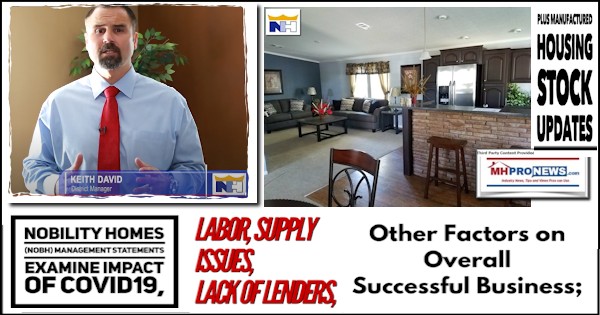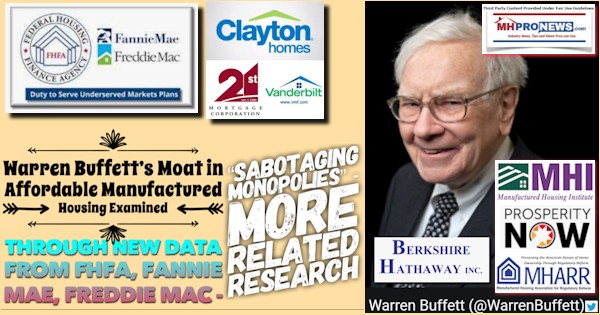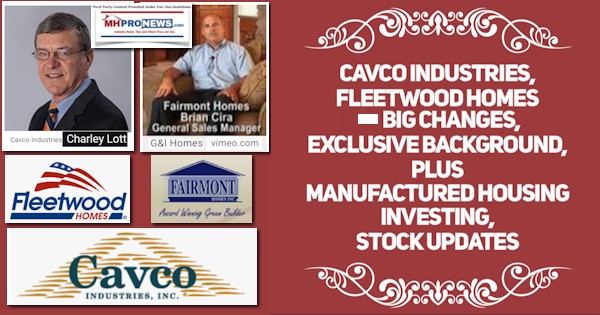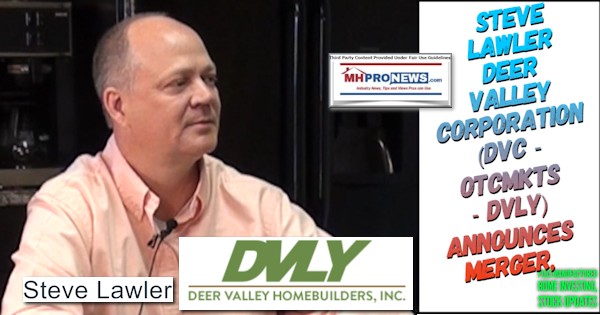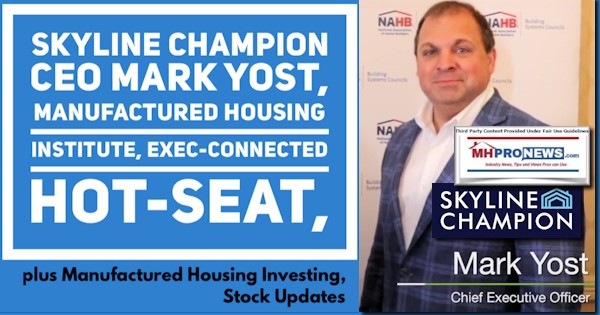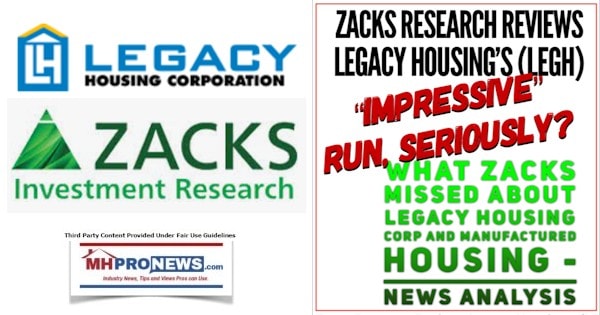 Spring 2021…
Berkshire Hathaway is the parent company to Clayton Homes, 21st Mortgage, Vanderbilt Mortgage and other factory built housing industry suppliers.
· LCI Industries, Patrick, UFPI, and LP each are suppliers to the manufactured housing industry, among others.
· AMG, CG, and TAVFX have investments in manufactured housing related businesses. For insights from third-parties and clients about our publisher, click here.
Enjoy these 'blast from the past' comments.
MHProNews. MHProNews – previously a.k.a. MHMSM.com – has celebrated our 11th year of publishing, and is starting our 12the year of serving the industry as the runaway most-read trade media.
Sample Kudos over the years…
It is now 11+ years and counting…
Learn more about our evolutionary journey as the industry's leading trade media, at the report linked below.
· For expert manufactured housing business development or other professional services, click here.
· To sign up in seconds for our industry leading emailed headline news updates, click here.

Disclosure. MHProNews holds no positions in the stocks in this report.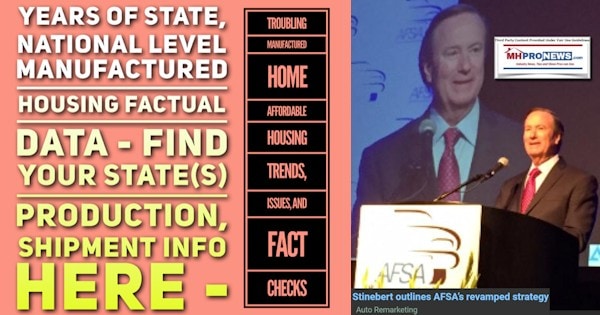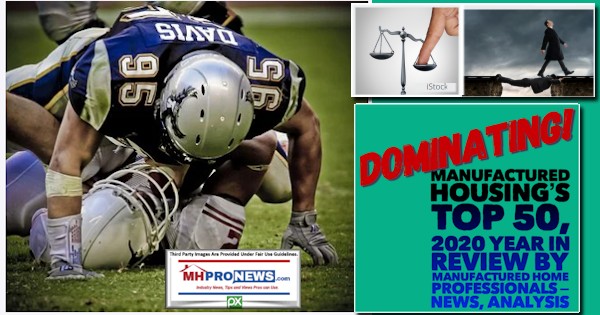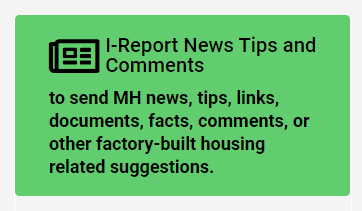 That's a wrap on this installment of "News Through the Lens of Manufactured Homes and Factory-Built Housing" © where "We Provide, You Decide." © (Affordable housing, manufactured homes, stock, investing, data, metrics, reports, fact-checks, analysis, and commentary. Third-party images or content are provided under fair use guidelines for media.) (See Related Reports, further below. Text/image boxes often are hot-linked to other reports that can be access by clicking on them.)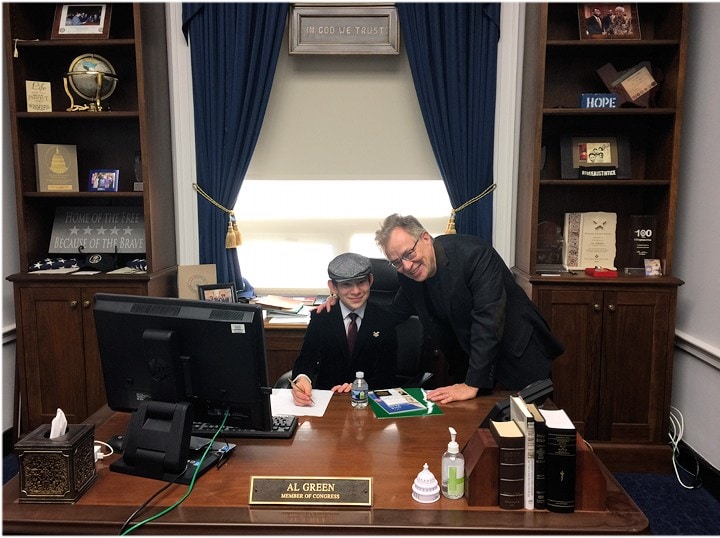 By L.A. "Tony" Kovach – for MHProNews.
Tony earned a journalism scholarship along with numerous awards in history. There have been several awards and honors and olso recognition in manufactured housing. For example, he earned the prestigious Lottinville Award in history from the University of Oklahoma, where he studied history and business management. He's a managing member and co-founder of LifeStyle Factory Homes, LLC, the parent company to MHProNews, and MHLivingNews.com. This article reflects the LLC's and/or the writer's position, and may or may not reflect the views of sponsors or supporters.