Jonathan Stempel in WHTC and Reuters published an item on April 29, 2021 5:27 PM under the headline: "Factbox: Warren Buffett, Berkshire Hathaway at a glance."  The articles says it was edited by "Diane Craft and Steve Orlofsky."
Stempel's article is supposed to be a preview of facts and statements about Warren Buffett and their Berkshire Hathaway annual meeting. It specifically named Clayton Homes, along with several other items that should be of interest to manufactured housing professionals and investors in our industry.
Fisking is defined by the Cambridge Dictionary as: "the act of making an argument seem wrong or stupid by showing the mistakes in each of its points…" Well, stupid might be too strong a word, because an authentic fisk may confirm some points while correcting or revealing errors in others. The goal of a good critique would be to confirm whatever seems accurate while correcting or questioning whatever seems inaccurate, mistaken, or otherwise is questionable.
The Urban Dictionary reminds their definition's readers of the term "Fisking" by saying that it was inspired by "articles written by Robert Fisk that were easily refuted, and refers to a point-by-point debunking of lies and/or idiocies." That definition and background are still a bit stout, but closer to the point, the same source's definition later adds this: "Fisking is a written argument where one person sequentially addresses each point of an of another person's argument."
Bingo.
A good critique or fisk should take the various points and address them to reveal what is apparently accurate, while at the same time revealing other points made a by a writer(s) that may be problematic, misleading, false, paltering, spin, incomplete, or whatever other errors that may exist. An MHProNews or MHLivingNews fisk does not aim to make someone appear stupid, rather, the goal is to sift the wheat from the chaff.
With that in mind, Stempel's preview of facts and statements about Warren Buffett and their Berkshire Hathaway annual meeting specifically named Clayton Homes. The word "ruthless" – as shown in the MHProNews headline – is part of a pull quote attributed to Buffett himself, per Stempel.
With those predicates, lets dive in.
"Warren Buffett's Berkshire Hathaway Inc will hold its annual meeting on May 1 in Los Angeles. As in 2020, the meeting will be held virtually because of the COVID-19 pandemic," writes Stempel with editing attributed to Craft and Orlofsky.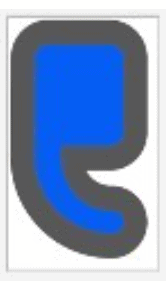 "Vice Chairman Charlie Munger, a Californian who missed the 2020 meeting, held in Omaha, Nebraska, will rejoin Buffett on stage to answer 3-1/2 hours of shareholder questions.
Here are some facts about Buffett and Berkshire.
FACTS ABOUT WARREN EDWARD BUFFETT
Born: Aug. 30, 1930
Education: University of Nebraska-Lincoln, Columbia Business School
Family: Buffett has been married to Astrid Menks since August 30, 2006. His first wife Susan Thompson Buffett died in 2004. They had three children: Susan, Howard and Peter.
Net worth: $103.3 billion on April 28, 2021, ranking sixth worldwide. Amazon.com Inc Chief Executive Jeff Bezos ranked first. (Source: Forbes)
Berkshire ownership stake: 16.2% as of March 3, 2021
Berkshire voting power: 32.1% as of March 3, 2021"
Fair enough, so far. Stempel continues.
"How Buffett took charge: In 1965, Buffett was a shareholder in Berkshire, then a struggling New England textile company. He planned to sell back his shares for $11.50 each, but the term sheet showed $11.375. An angered Buffett responded by buying all the shares he could, and won control of Berkshire on May 10, 1965. The textile business closed in 1985."
Once more, while no sources are cited for most of that, it is overall okay.
Now comes an oddity in the way of quote selection from the many Buffett quips that could have been used in such an article.
"Famous Buffett quotation: "Lose money for the firm, and I will be understanding. Lose a shred of reputation for the firm, and I will be ruthless." – Sept. 4, 1991 congressional testimony about Salomon Inc, where Buffett became interim chairman to restore order after a Treasury auction bidding scandal."
While accurate on its face, that quote used by Stempel fails to tug at several obvious contradictions for those who know Buffett, particularly those involved in manufactured housing who think objectively. Buffett is better known for this line, per Investopedia and numerous other sources: "Rule Number One: Never Lose Money. Rule Number Two: Never Forget Rule Number One." The lose money quote should be construed in the light of the above. Just as a card shark may lose money for a while to learn the tell or other habits of his opponents, the case can be made that Buffett firm losing money is similarly a means to a more profitable end.
Stempel additionally fails to consider a range of examples that could be used to reflect how the Buffett quote is at best a head-fake or deception. Who makes that case? Ironically, it would be several of Buffett's key people in manufactured housing.
Kevin Clayton, Tim Williams, and Eric Hamilton are among Berkshire owned manufactured housing unit leaders that turn that Buffett's claim of "Lose money for the firm, and I will be understanding. Lose a shred of reputation for the firm, and I will be ruthless." That is utter nonsense, based upon the years of serious evidence to the contrary.  Examples of bad news not bothering Buffett – that can be traced back to one or more of his unit leaders in manufactured housing – include the following.
Every one of the examples above disproves the
contention that Buffett cares per se about image.
Some in manufactured housing thought that there was
so much bad news that Buffett would bail on it.
Hardly. The profits have been too good.
Indeed, in the aftermath of one of several uproars involving Clayton and their affiliated manufactured home lending, Buffett himself doubled down in defense of Clayton and their sister company related lending.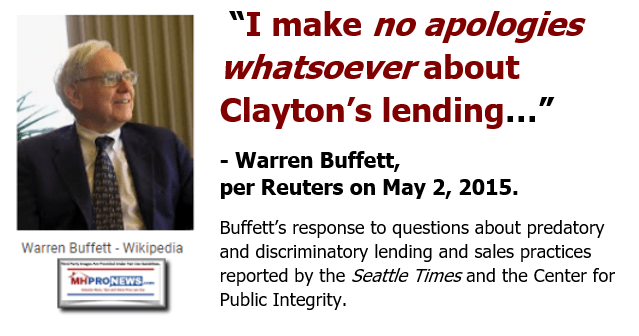 Along those same lines, Buffett defended and/or ignored other controversies, such as the one that dragged on for months involving Wells Fargo. Berkshire Hathaway has owned a hefty stake in that firm for years. Many may not realize it, but Wells for some years has been the number 3 lender serving manufactured housing. Coincidence?
Back to Stemple's contentions.
"Philanthropy: Buffett has since 2006 donated more than $37.4 billion to the Bill & Melinda Gates Foundation and four family charities. His Berkshire stock will go to philanthropy after he dies."
This is part of what might be called either media fluff or media ignorance that is playing in Buffett's and Berkshire's favor. How so? Because Buffett's own son, Peter Buffett, revealed in a previously referenced interview, that the 'charities' are a form of philanthro-feudalism. This tends to lock things in place rather than correct what the 'charity' claims it aims to improve or remedy.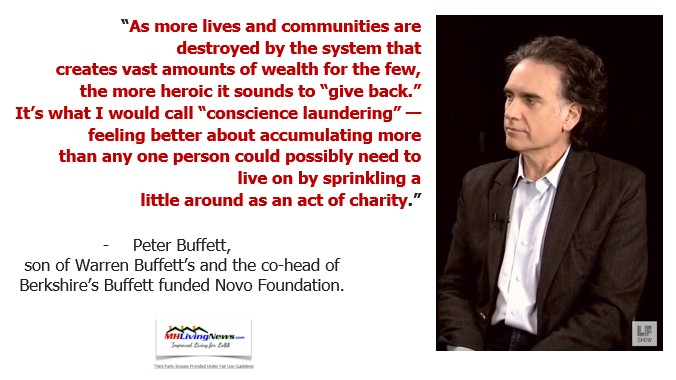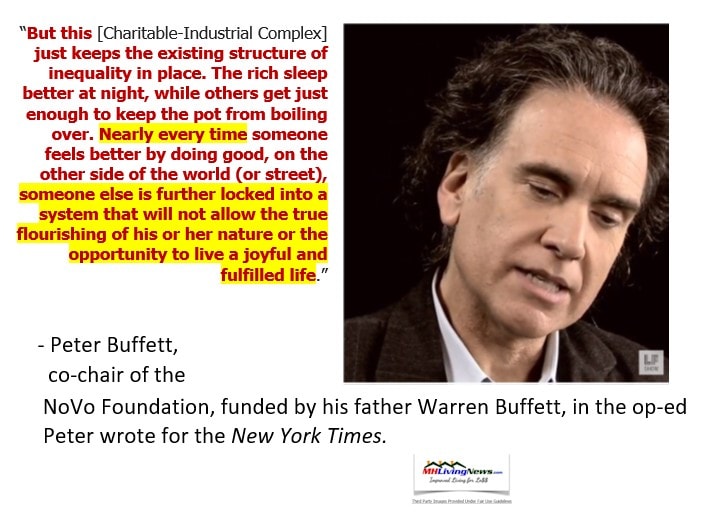 Indeed, beyond Peter's words are those from the acclaimed documentary, Poverty, Inc. They make a similar point to Buffett's son's, quoted above.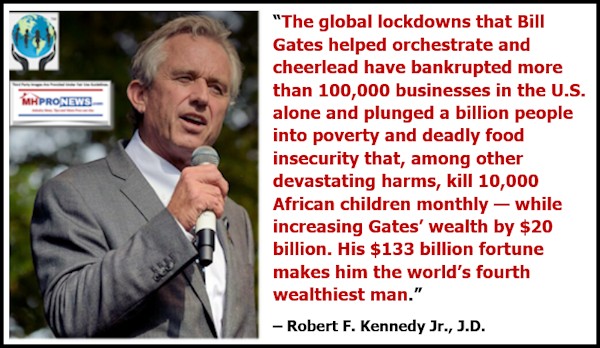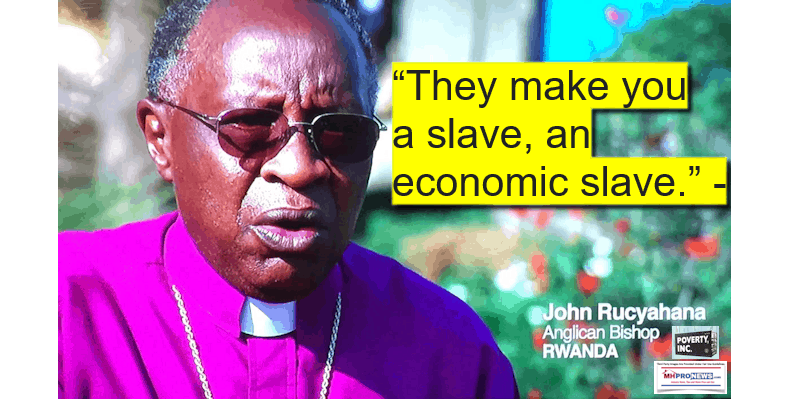 Those quotes begin to make it clear that Buffett and Berkshire supported nonprofits are not some do-gooder philanthropies in the sense thought of by the general public. Kevin Borden led MHAction is a specific case in point.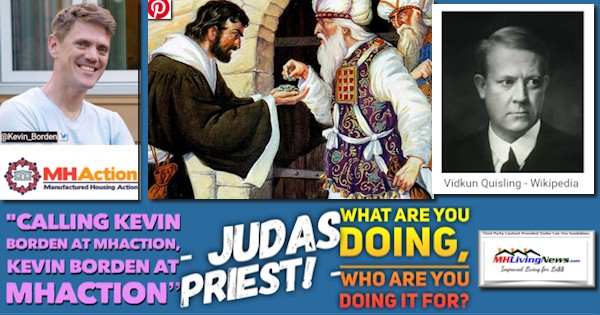 Furthermore, several of these nonprofits Buffett- and Berkshire-bucks have supported have been deployed in a fashion that actually tend to work as tentacles of deadly amphibians in the Berkshire-manufactured housing moat.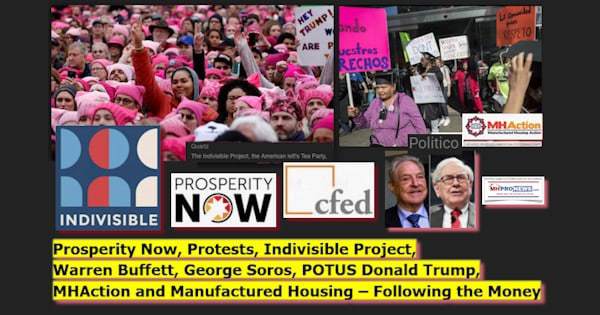 Back to Stempel's crumbling 'glowing' analysis of Buffett and Berkshire.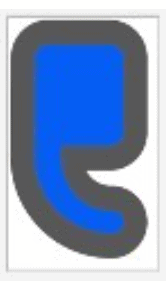 Home: Buffett has lived since 1958 in the same house on a well-trafficked Omaha street, and does much of his work there. The five-bedroom, 2-1/2-bath home on 0.72 acres was assessed at $935,300 in 2021, down 12% from 2020. (Source: Douglas County, Nebraska)
Diet: Likes steaks, and eats candies from See's, which Berkshire owns. Estimates that one-fourth of his caloric intake comes from Coca-Cola, a longtime Berkshire investment.
Buffett on the pandemic: "Nothing can basically stop America. We faced great problems in the past. We haven't faced this exact problem. In fact, we haven't really faced anything that quite resembles this problem, but we faced tougher problems, and the American miracle, the American magic has always prevailed, and it will do so again." (2020 annual meeting)…"
Those points are fair enough, but are also missing some granular context that are uncovered in the reports linked below.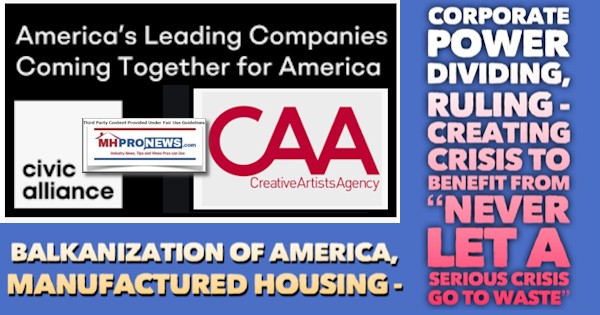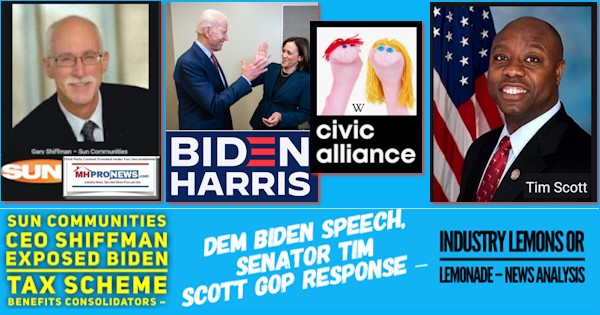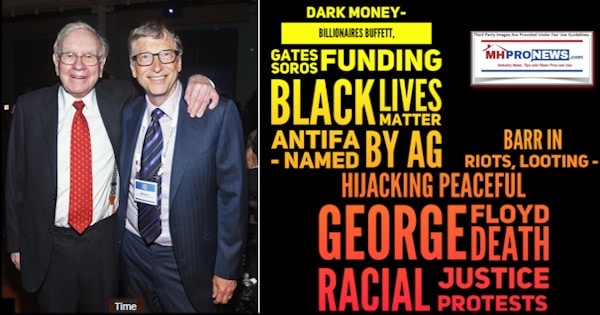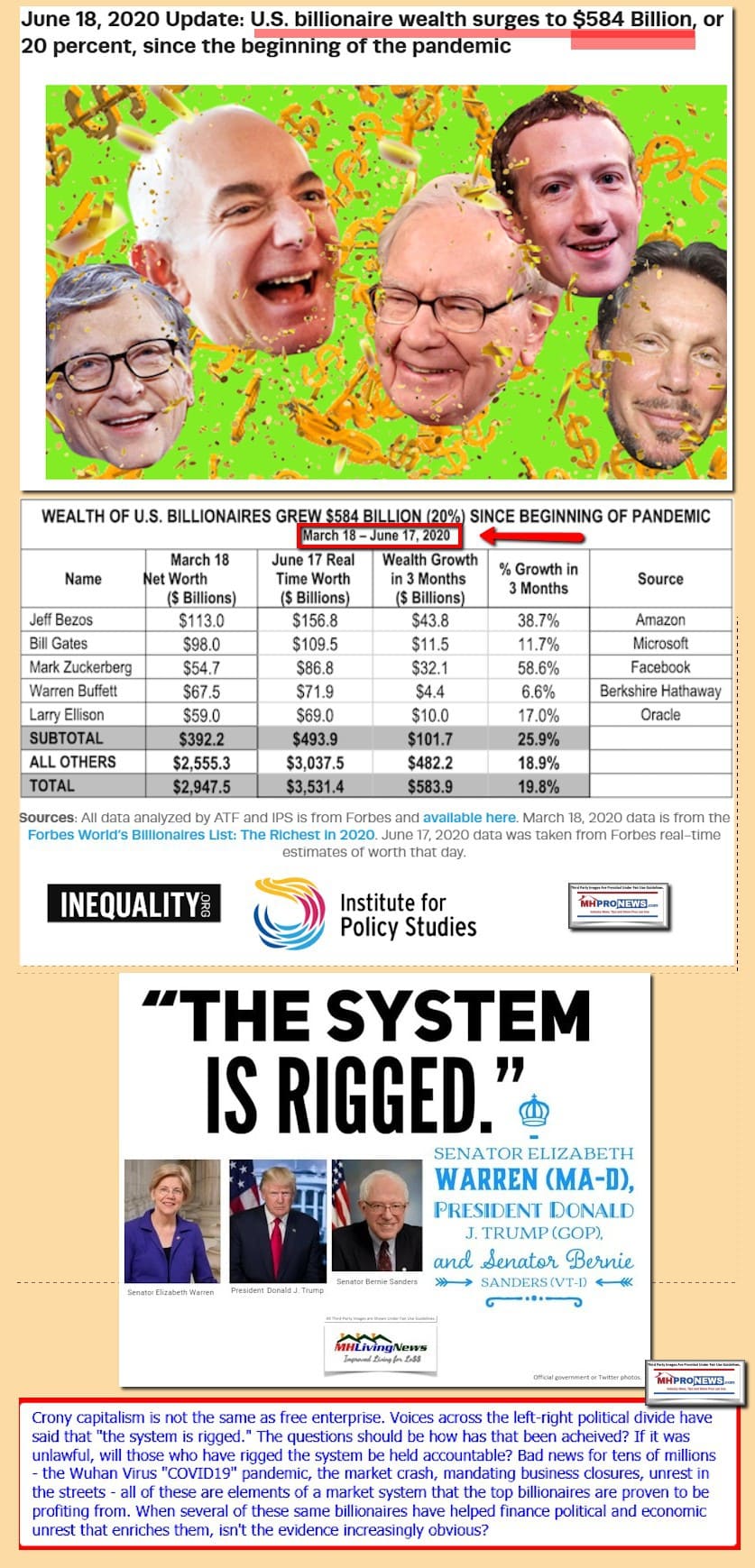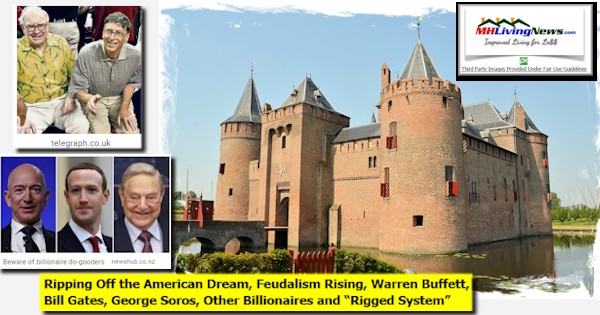 Once, more, back to Stempel and his editorial colleagues' handiwork. Here is where Clayton Homes is specifically named. That is highlighted by MHProNews for emphasis.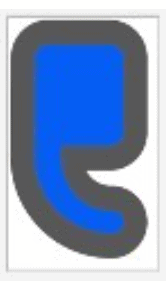 FACTS ABOUT BERKSHIRE HATHAWAY
Leadership: Warren Buffett, chairman and chief executive officer; Charlie Munger, Gregory Abel and Ajit Jain, vice chairmen; Todd Combs and Ted Weschler, investment managers
2020 net income: $42.52 billion, including $31.72 billion of investment gains and a $9.8 billion pandemic-related writedown for the Precision Castparts unit
2020 operating income: $21.92 billion, down 9% from 2019
2020 revenue: $245.51 billion, down 4% from 2019
2020 share repurchases: $24.7 billion (5% of shares)
Cash, equivalents and Treasury bills: $138.3 billion as of Dec. 31, 2020
Stock price: $410,988 per Class A share as of April 28, 2021. Class B shares are worth about 1/1,500th as much.
Market value: about $627 billion as of April 28, 2021, based on reported shares outstanding.
Compounded annual gains from 1965-2020: stock price: 20.0%; S&P 500 including dividends: 10.2% (pre-tax)
Overall gain from 1965-2020: stock price: 2,810,526%; S&P 500 including dividends: 23,454% (pre-tax)
Float (insurance premiums collected before claims are paid, which help fund investments): $138 billion as of Dec. 31, 2020
Selected businesses: Benjamin Moore, Berkshire Hathaway Automotive, Berkshire Hathaway Energy, Berkshire Hathaway Specialty Insurance, BNSF, Borsheims Fine Jewelry, Brooks, Business Wire, Clayton Homes, Duracell, Fruit of the Loom, Geico, General Re, HomeServices of America, IMC International Metalworking, International Dairy Queen, Johns Manville, Lubrizol, Marmon, McLane, National Indemnity, Nebraska Furniture Mart, NetJets, Oriental Trading, Pampered Chef, Precision Castparts, See's Candies
Selected acquisitions (larger amounts rounded to nearest billion): See's Candies, $25 million (1972); Geico, $2.3 billion (1996); Dairy Queen, $590 million (1998); General Re, $16 billion (1998); NetJets, $725 million (1998); Clayton Homes, $1.7 billion (2003); PacifiCorp, $5 billion (2006); Marmon, $4.5 billion (2008); Burlington Northern Santa Fe, $27 billion (2010); Lubrizol, $9 billion (2011); NV Energy, $6 billion (2013); H.J. Heinz, $12 billion (majority stake, 2013); Van Tuyl, $4.1 billion (2015); Precision Castparts, $32 billion (2016), Pilot Flying J, $2.8 billion (38.6% stake, 2017). (Sources: Barclays Capital, Berkshire)
Major stock investments: American Express, Apple, Bank of America, Coca-Cola, Kraft Heinz
Buffett's ranking of Berkshire's four most valuable assets: (1) insurance operations; (2-3) BNSF railroad and 5.4% stake in Apple ("it's pretty much a toss-up"); (4) 91% stake in Berkshire Hathaway Energy. (Shareholder letter, Feb. 27, 2021)
Buffett on stock buybacks: Repurchases should "enhance the intrinsic value per share for continuing shareholders and would leave Berkshire with more than ample funds for any opportunities or problems it might encounter." (Shareholder letter, Feb. 27, 2021)
Employees: 360,174, down from 391,539 a year earlier
Employees in main office: 26, including Buffett
Succession: Buffett, 90, and Munger, 97, have not publicly signaled any plans to retire. Berkshire's board plans to quickly install a new CEO when Buffett retires, cannot continue or dies.
Possible CEO successors: Abel, 58, and Jain, 69, have since January 2018 had day-to-day oversight of Berkshire's non-insurance and insurance units, respectively. Buffett and Munger handle major capital allocation decisions and investments.
Other possible successors: Combs and Weschler may succeed Buffett as chief investment officer. Combs is also Geico's chief executive but likely not for the long term. Buffett's eldest son, Howard, is expected to become Berkshire's non-executive chairman.
Annual meeting attendance: 12 (1965), about 24 (1979), 1,000 (1986), 4,100 (1995), 13,000 (2000), 21,000 (2005), 42,000 (2015, Buffett's 50th anniversary). (Sources: Omaha World-Herald, Berkshire, Reuters)
Global live streams of 2020 annual meeting on Yahoo Finance network: 2.5 million. (Source: Yahoo Finance)
Buffett on resuming in-person annual meetings: "I hope and expect that will be in 2022. The citizens of Omaha, our exhibiting subsidiaries and all of us at the home office can't wait to get you back for an honest-to-God annual meeting, Berkshire-style." (Shareholder letter, Feb. 27, 2021)…"
Berkshire's Buffett Quote on Clayton Homes and Manufactured Housing Finance Surfaces – New Light on Manufactured Home Lending, FHFA, GSEs and Related Woes – plus Manufactured Home Stock Updates
Circling Back to Last Night's Market Report for More Related Insights, Analysis, and Commentary
The report linked above is based in part on an different but arguably related report and analysis or "fisking" on "Moats – The Competitive Advantages Of Buffett & Munger Businesses," by Bud Labitan.
Labitan and his colleagues chapter on Clayton Homes includes these pull quotes which are turned into bullets below.
Buffett said: "Manufactured housing, it should be emphasized, can deliver very good value to home purchasers. Indeed, for decades, the industry has accounted for more than 15% of the homes built in the U.S. During those years, moreover, both the quality and variety of manufactured houses consistently improved."
However, distribution and financing practices were flawed. The industry's business model was centered on the ability of both the retailer and manufacturer to unload terrible loans on naive lenders.
Interestingly similar to the housing bubble of the late 2000s, securitization became popular in the 1990s for Manufactured housing. This securitization process distanced the supplier of funds from the lending transaction and the industry's conduct deteriorated.
Much like the Great Housing Bubble, buyers who shouldn't have bought were financed by lenders who shouldn't have lent. The consequence was a huge number of repossessions and pitifully low recoveries on the units repossessed. While Clayton could not isolate itself from industry practices, it behaved better than Oakwood and other major competitors.
Professor Al Auxier suggested that Buffett call Kevin Clayton, Jim's son and Clayton's CEO…
Said Buffett, "I made an offer for the business based solely on Jim's book, my evaluation of Kevin, the public financials of Clayton and what it had learned from the Oakwood experience.
Buffett and Munger believe it is appropriate to finance a soundly selected book of interest-bearing receivables almost entirely with debt, just as a bank would. Therefore, Berkshire borrowed money to finance Clayton's portfolio and re-lent these funds to Clayton at their cost plus one percentage point. This markup fairly compensates Berkshire for putting its exceptional creditworthiness to work. And, it delivered money to Clayton at an attractive price.
All of that leads up to this gem, which apparently comes – per Labitan – from at least one Buffett-Berkshire annual letter.
Buffett said, "We are in no hurry to record income, have enormous balance-sheet strength, and believe that over the long-term the economics of holding our consumer paper are superior to what we can now realize through securitization. So Clayton has begun to retain its loans."
That last pull quotes should be carefully analyzed in the light of last night's report linked here, but also by the serious allegations made at this linked here, here, here, and here.

Summary and Conclusions?
Stempel and his editorial colleagues fall into a common trap found in much of mainstream media. Namely, they do not hold Buffett and Berkshire's feet to the fire in a serious way. Yes, there are exceptions. But they tend to point out why Stempel should not have used the quote above that is akin to the one below.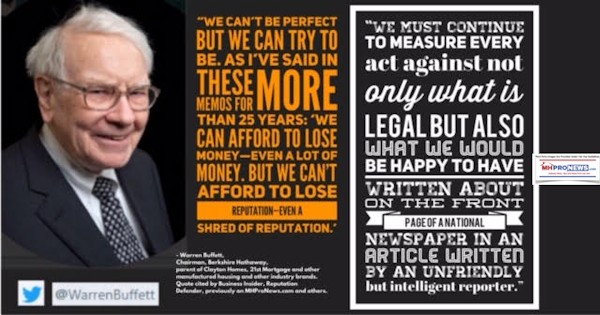 There are numerous Buffett and Berkshire researchers – well beyond MHProNews, or in manufactured housing, the Manufactured Housing Association for Regulatory Reform (MHARR) – that seek to hold them accountable.
There is a serious argument to be made that if properly pursued, Buffett and his brands may prove to be the next Bernie Madoff.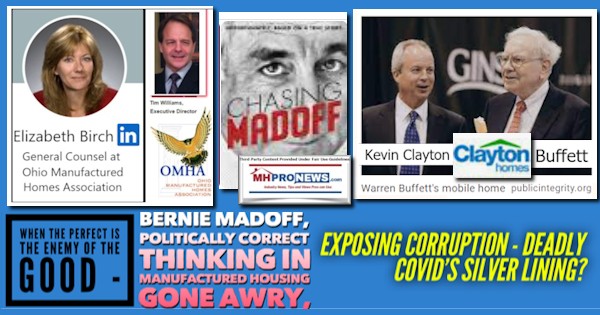 To learn more, see the linked and related reports.  Programming Notice: MHProNews will plan to unpack the Berkshire annual meeting, as appropriate, in the days ahead. Stay tuned.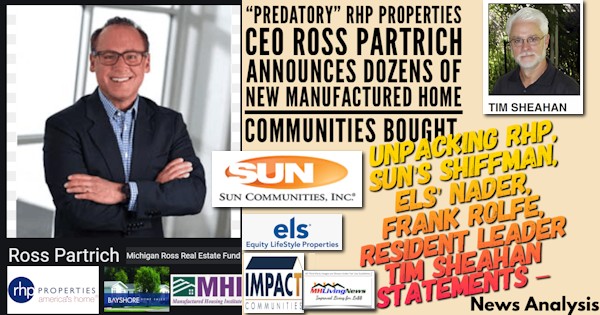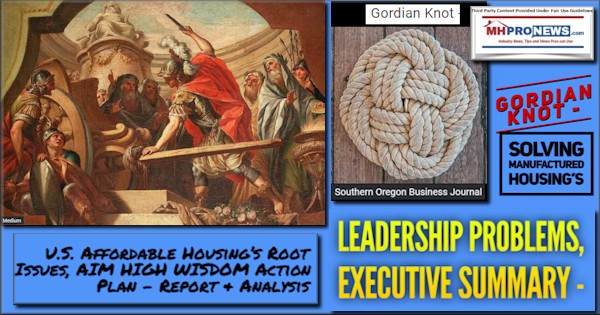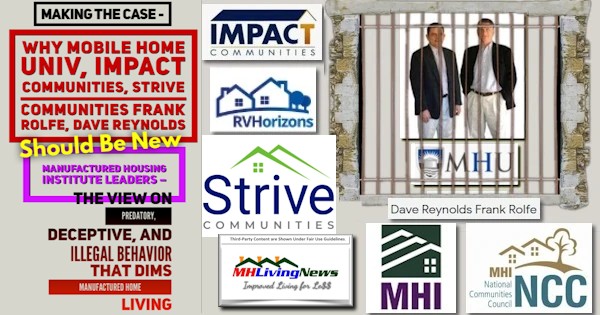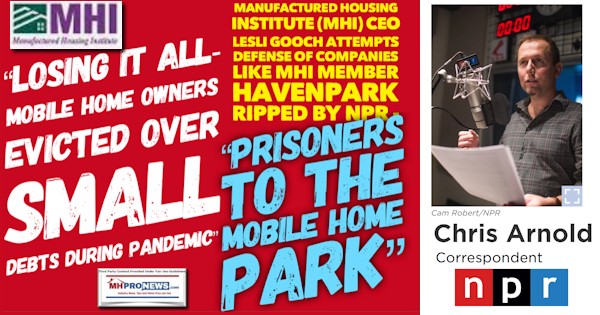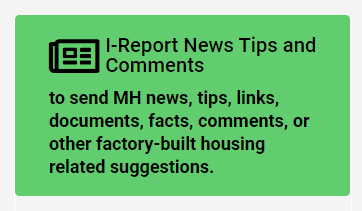 Stay tuned for more of what is 'behind the curtains' as well as what is obvious and in-your-face reports. It is all here, at the runaway largest and most-read source for authentic manufactured home "News through the lens of manufactured homes and factory-built housing" © where "We Provide, You Decide." © ## (Affordable housing, manufactured homes, reports, fact-checks, analysis, and commentary. Third-party images or content are provided under fair use guidelines for media.) (See Related Reports, further below. Text/image boxes often are hot-linked to other reports that can be access by clicking on them.)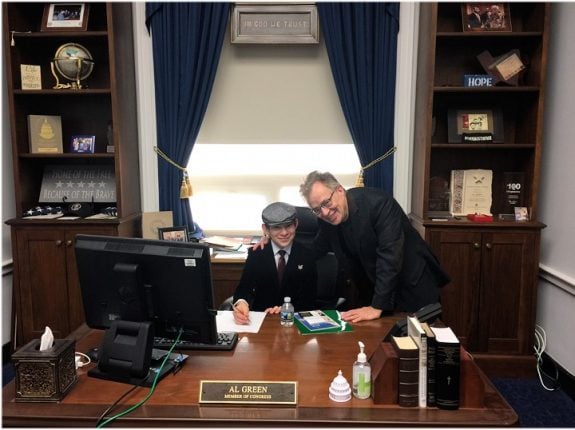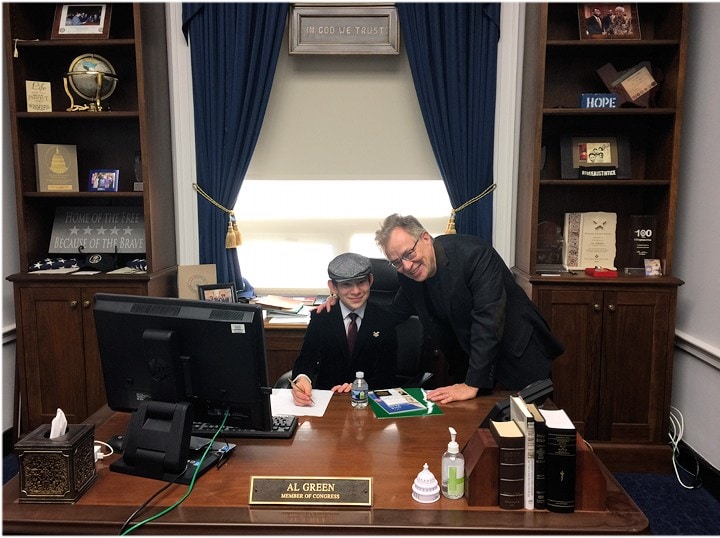 By L.A. "Tony" Kovach – for MHProNews.com.
Tony earned a journalism scholarship and earned numerous awards in history and in manufactured housing.
For example, he earned the prestigious Lottinville Award in history from the University of Oklahoma, where he studied history and business management. He's a managing member and co-founder of LifeStyle Factory Homes, LLC, the parent company to MHProNews, and MHLivingNews.com.
This article reflects the LLC's and/or the writer's position, and may or may not reflect the views of sponsors or supporters.
Connect on LinkedIn: http://www.linkedin.com/in/latonykovach
Related References:
The text/image boxes below are linked to other reports, which can be accessed by clicking on them.