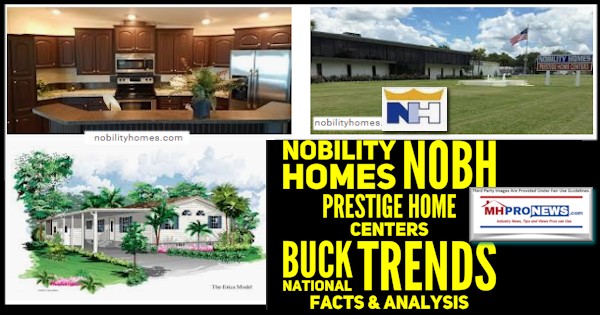 Nobility Homes, Inc. (NOBH) announced sales and earnings for its third quarter ended August 3, 2019 this week, in a news release to AccessWire and other media – including MHProNews.
This report will include the bulk of the formal Nobility Homes (NOBH) statement, but will also have several elements not found in their account. It will begin with their press release. The highlighting below has been added by MHProNews to draw attention to elements that will have further analysis, following their release. Note that some NOBH paragraphs have been reformatted from their original, but their text and content remains the same. This report opens with the data from last night's close, provided by MHProNews.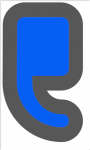 Nobility Homes, Inc. Announces Increased Sales and Earnings for Its Third Quarter 2019
Sales for the third quarter of 2019 were up 3% to $11,785,366 as compared to $11,447,636 recorded in the third quarter of 2018. Income from operations for the third quarter of 2019 was up 57% to $2,293,141 versus $1,462,392 in the same period a year ago.
Net income after taxes was up 104% to $2,543,104 as compared to $1,248,084 for the same period last year.
On June 28, 2019 the Company sold its former Pace retail sales center property located in Pace, Florida for total net proceeds of $1,078,325. The Company recognized a gain on the sale of this property of $864,887. Diluted earnings per share for the third quarter of 2019 were $0.67 per share compared to $0.32 per share last year.
For the first nine months of fiscal 2019, sales were up 19% to $35,567,828 as compared to $30,015,718 for the first nine months of 2018. Income from operations was up 66% to $6,200,698 versus $3,744,496 last year. Net income after taxes was up 73% to $5,898,635 compared to $3,399,925 last year. Diluted earnings per share were $1.53 per share compared to $0.87 per share last year.
Nobility's financial position for the first nine months of 2019 remains very strong with cash and cash equivalents, certificates of deposit and short term investments of $31,762,269 and no outstanding debt. Working capital is $37,042,814 and our ratio of current assets to current liabilities is 5.9:1. Stockholders' equity is $48,246,860 and the book value per share of common stock outstanding increased to $12.88.
Terry Trexler, President, stated, "The demand for affordable manufactured housing in Florida continues to be strong. According to the Florida Manufactured Housing Association, shipments in Florida for the period from November 2018 through July 2019 were up approximately 19.4% from the same period last year. Constrained consumer credit and the lack of lenders in our industry, partly as a result of an increase in government regulations, still affects our results by limiting many affordable manufactured housing buyers from purchasing homes. However, legislation may help improve this situation in the future.
Maintaining our strong financial position is vital for future growth and success. Because of very challenging business conditions during economic recessions in our market area, management will continue to evaluate all expenses and react in a manner consistent with maintaining our strong financial position, while exploring opportunities to expand our distribution and manufacturing operations.
Our many years of experience in the Florida market, combined with home buyers' increased need for more affordable housing, should serve the Company well in the coming years. Management remains convinced that our specific geographic market is one of the best long-term growth areas in the country".
On June 5, 2019 the Company celebrated its 52nd anniversary in business specializing in the design and production of quality, affordable manufactured homes. With multiple retail sales centers, an insurance agency subsidiary, and an investment in a retirement manufactured home community, we are the only vertically integrated manufactured home company headquartered in Florida.
MANAGEMENT WILL NOT HOLD A CONFERENCE CALL. IF YOU HAVE ANY QUESTIONS, PLEASE CALL TERRY OR TOM TREXLER @ 800-476-6624 EXT 121 OR TERRY@NOBILITYHOMES.COM OR TOM@NOBILITYHOMES.COM
Certain statements in this report are unaudited or forward-looking statements within the meaning of the federal securities laws. Although Nobility believes that the expectations reflected in such forward-looking statements are based on reasonable assumptions, there are risks and uncertainties that may cause actual results to differ materially from expectations.
These risks and uncertainties include, but are not limited to, competitive pricing pressures at both the wholesale and retail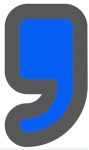 levels, increasing material costs, uncertain economic conditions, changes in market demand, changes in interest rates, availability of financing for retail and wholesale purchasers, consumer confidence, adverse weather conditions that reduce sales at retail centers, the risk of manufacturing plant shutdowns due to storms or other factors, the impact of marketing and cost-management programs, reliance on the Florida economy, possible labor shortages, possible materials shortages, increasing labor cost, cyclical nature of the manufactured housing industry, impact of fuel costs, catastrophic events impacting insurance costs, availability of insurance coverage for various risks to Nobility, market demographics, management's ability to attract and retain executive officers and key personnel, increased global tensions, impact of mandated tariffs on material prices, market disruptions resulting from terrorist or other attack and any armed conflict involving the United States and the impact of inflation.
— end of formal press release.  Video below is by NOBH, but was not part of their release. —
Industry Takeaways from NOBH release? MHProNews Analysis
There are several compelling points to be made. In no specific order of importance are the following.
Unlike much of the nation, Florida and Nobility Homes have both continued to grow in manufactured housing sales/shipments.
Nobility has been vertically integrated for decades. They have interests in production, retail, communities, insurance and have made arrangements in financing of sales too.
Quoting Nobility President Terry Trexler, "Constrained consumer credit and the lack of lenders in our industry, partly as a result of an increase in government regulations, still affects our results by limiting many affordable manufactured housing buyers from purchasing homes." Note that there is no date on that phrase "

party as a result of an increase in government regulations

" statement. That should not be understood as a recent increase in government regulations, but rather from the prior Obama administration, namely, Dodd-Frank and related. That impacted not only manufactured home financing, as numerous industry voices have said, but also large numbers of community banks.
One nuance to Trexler's statement might be that it is enforcement of good, existing laws that is necessary.  The Manufactured Housing Improvement Act (MHIA) of 2000's enhanced preemption clause, other parts of that same act, plus a full and proper implementation of the Duty to Serve provisions of the Housing and Economic Recovery Act (HERA) of 2008 and related could significantly improve the market. Sources across the left-right political divide have made similar points.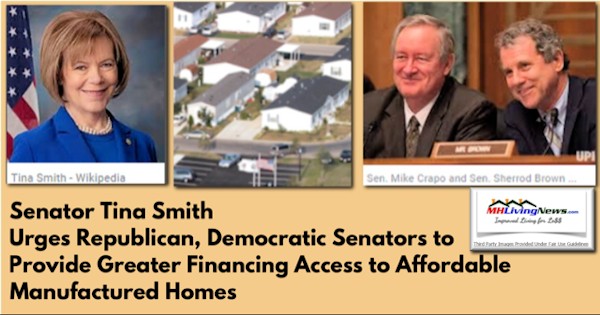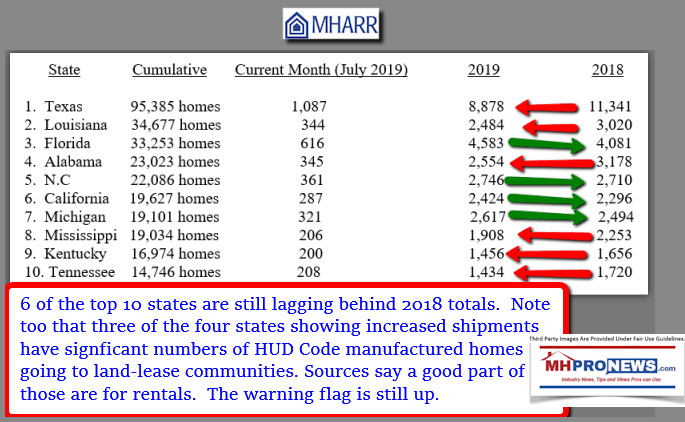 According to the left-of-center New York Times, "Dodd-Frank Is Hurting Community Banks." An April 2016 report said that "With more than 22,000 pages of regulations, [Dodd-Frank had] the destabilizing consequences…" It contributed to a wave of "consolidation is driven by many factors…" "Dodd-Frank's "Wall Street" focus snares community banks in an increasingly" apparent fashion. That makes a point that MHProNews has stated repeatedly.  Big businesses are better able to deal with the consequences of heavy regulations than smaller firms.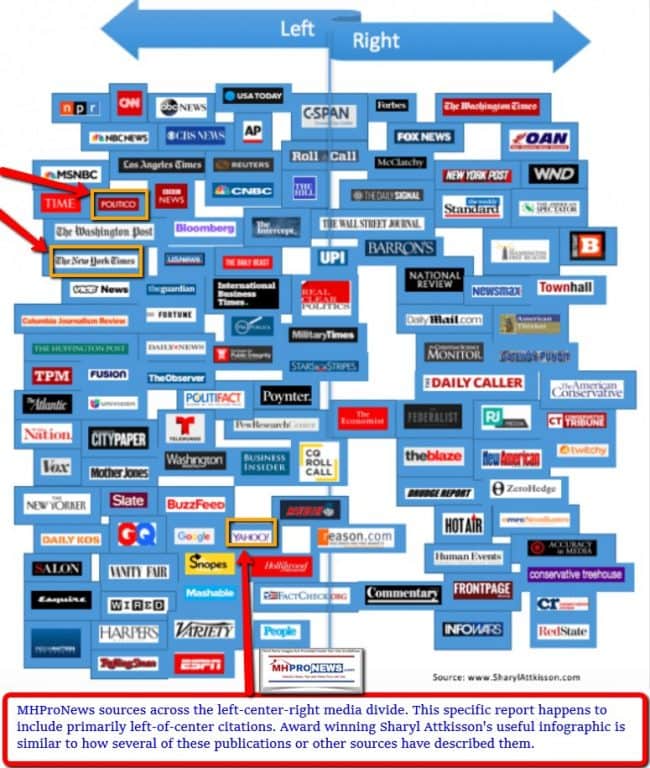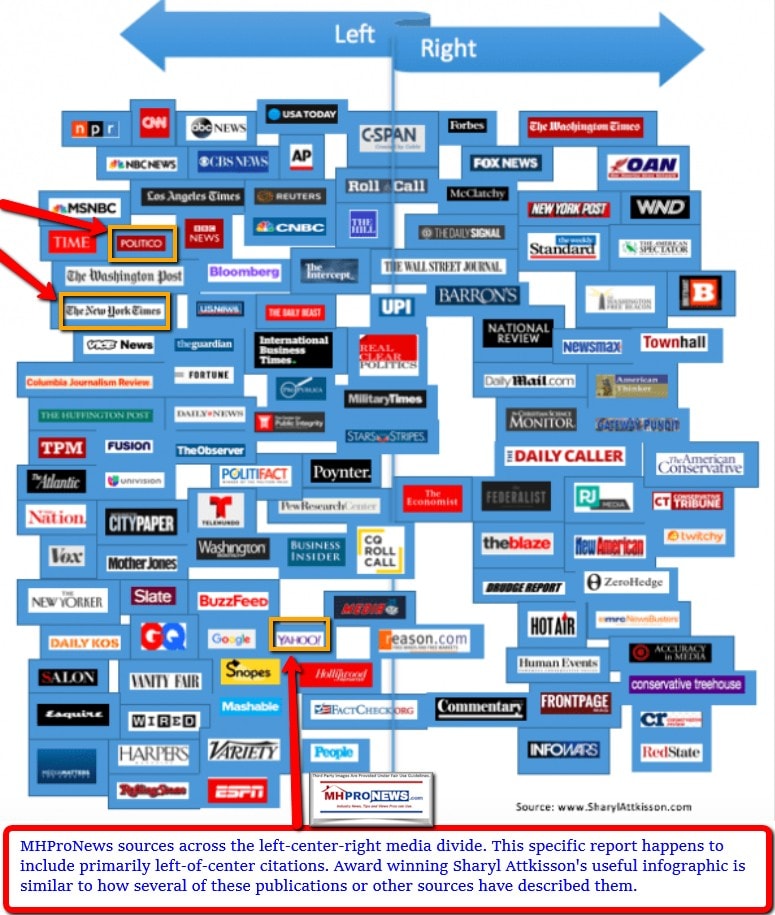 Yet as Congressional testimony previously covered by MHProNews reflected during the previous administration, some moderate Democrats and Republicans agreed that the purported sources or causes of the financial collapse of 2008 that sparked the housing/mortgage crisis was often de-facto protected, while community lenders – or smaller, independent manufactured housing financing sources – were often forced to quit the business or be consolidated into larger firms.
Then Senator Joe Donnelly (IN-D) was among those moderates in his party that made similar comments.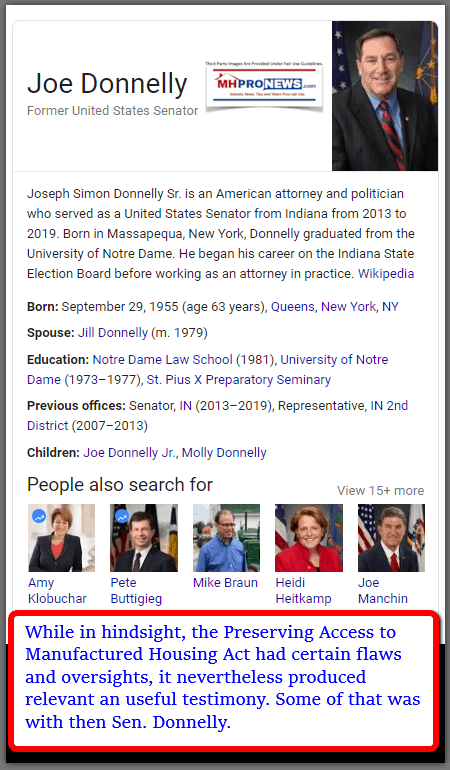 Left-of-center Politico noted that those lost or consolidated community banks also meant jobs were routinely lost in the wake of Dodd-Frank.
Values and Capitalism reported that after 5 years of Dodd-Frank and other regulatory changes: "Before 2010, the Federal Deposit Insurance Corporation (FDIC) approved an average of 170 new banks a year—since then, it has only approved one. Five years, one new bank. Meanwhile, government figures indicate the country is losing one community bank or credit union a day."
That same source said that "As free market theory would predict, the growing consolidation of big banks at the expense of smaller ones has a harmful impact on the consumer. Before Dodd-Frank, 75 percent of banks offered free checking—two years later, only 39 percent did, noted Congressman Jeb Hensarling in The Wall Street Journal. Bank fees have also increased, driving low-income and moderate-income Americans away from banking altogether."
There are several similar points to be made, but here are some timely added takeaways from this Nobility Homes report.
While it doesn't specifically mention the failure to fully implement the Duty to Serve provisions established for the Government Sponsored Enterprises (GSEs) of Fannie Mae and Freddie Mac by the Housing and Economic Recovery Act (HERA) of 2008, nor mentions the 10/10 rule at HUD's FHA Title I lending on manufactured homes, Trexler's broad comment about a lack of lending can certainly be construed to cover those obvious failures of federal policy to properly implement or modify good existing laws. Those failures began in the prior administration and have not yet been resolved by the current one. Rephrased, that is a bipartisan issue.
Trexler stresses the ongoing affordable housing crisis. It is arguably consolidation and regulatory barriers that have exacerbated it. HUD Secretary Ben Carson has repeatedly said similarly.
Just as the power to tax is the power to destroy, the power to regulate is the power to limit, erode, and ultimately destroy smaller businesses. That in turn has real-world impacts on consumers, business, and job creators.
It is often big business that work with government officials – elected and appointed – to foster regulations that choke off smaller firms. MHProNews has previously noted the example of Warren Buffett, Berkshire Hathaway, Clayton Homes, and 21st Mortgage as an example, see an in depth report, linked here.
The pattern noted results in a loss of jobs and dilutes the intrinsic value of businesses that often existed successfully for years or even decades.  More on that further below.
When one ponders the relative paucity of manufactured housing production, retail, communities, etc. one need look no further than the intersection of often Goliath businesses influencing government policies in a manner that chokes off competition. The results are sadly predictable to independents and consumers. Millions more might be living in manufactured homes today if such corrosive policies and practices were not present. More Americans could be building equity vs. renting. That in turn would add to the tax base, but also save taxpayers money.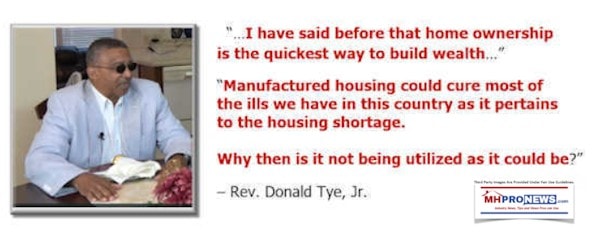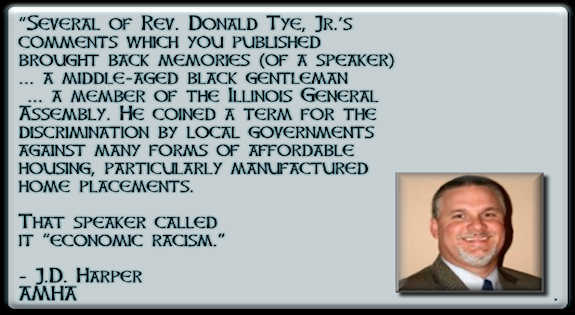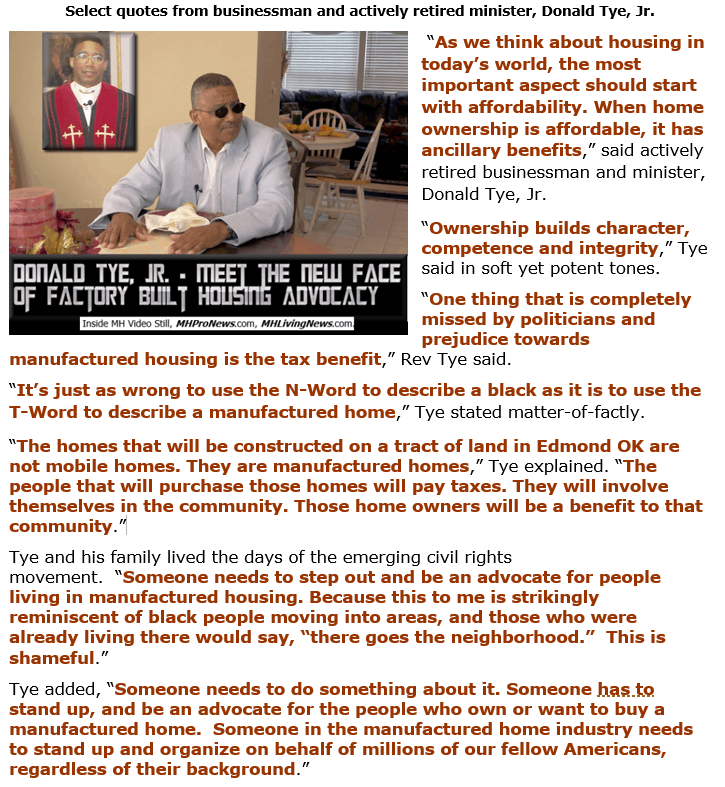 These points are akin to those repeatedly made in recent months by HUD Secretary Ben Carson.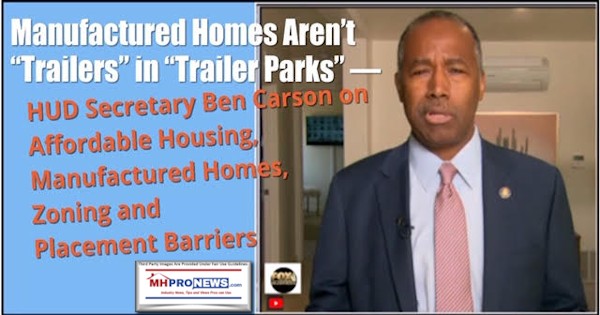 It is worth noting, as several Manufactured Housing Institute (MHI) members have told MHProNews recently and in prior years, that while MHI may posture opposition to problematic regulatory practices, it is their 'big boy' members who can be traced back to behaviors and steps that foster consolidation.
NAMHCO – the National Manufactured Housing Community Owners trade group – came into existence, citing MHI failures.
Mobile Home Replacement Bill, Manufactured Home Communities, Disparate Impact Regulations – NAMHCO Touts Seller Finance Bill, More
MHARR – the Manufactured Housing Association for Regulatory Reform exists for similar reasons.
Publicly Traded Manufactured Housing Firms – Which Source Do You Trust More? Why? MHI, MHARR, Others
A recent update on MHARR's take on several related matters is linked below.
MHARR Rips "De Facto Monopoly," "Sham Process," at HUD – Washington – Financing, Zoning, Regulatory Updates
Quiet Testament to Nobility Homes Management
The fact that Nobility Homes has navigated such vexing issues – and has steadily grown despite them – can easily be seen as a testimonial in favor of their management's abilities in apparently sub-optimal circumstances. As a disclosure, we hold no position in this or other companies tracked in our business-daily evening/nightly market report, see last night's manufactured home industry connected stock updates at this link here.
That said, Nobility (NOBH) has demonstrated consistent corporate leadership that has arguably served their shareholders well. Note anew the stock track near the top of this report. Particularly look at the 5 year track, because it speaks volumes.
Meanwhile, the behavior of regulators, certain public officials, and big businesses have arguably harmed and limited the manufactured housing market's performance.  The methods deployed by certain parties in the industry include, but are not limited to, those documented in the report linked below.
Prosperity Now, Nonprofits Sustain John Oliver's "Mobile Homes" Video in Their Reports
Nobility reflects the ability to navigate those challenges. But as Trexler said, it is still a limiting factor. Nobility has accomplished their efforts at the local/state market level.
Which brings us to the next points.
Takeaways for Public Officials, Businesses, Investors, and Affordable Manufactured Housing Advocates?
MHProNews and our MHLivingNews sister site have for years said that affordable manufactured homes, properly understood, are a non-partisan or bipartisan issue. Democrats and Republicans alike have found common ground on the value of manufactured homes, as the report below reflects.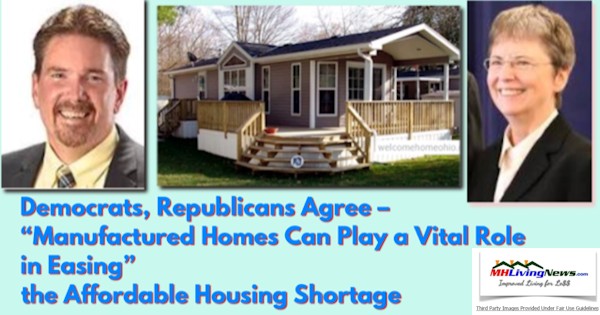 There are literally decades of research that documents that manufactured homes are the most proven form of affordable housing in the United States. A serious sampling of that third-party report data is found below. The sources includes nonprofits, federal, and doctoral dissertation research, among others.  It is worth noting that several of those sources cited our publisher/publications by name.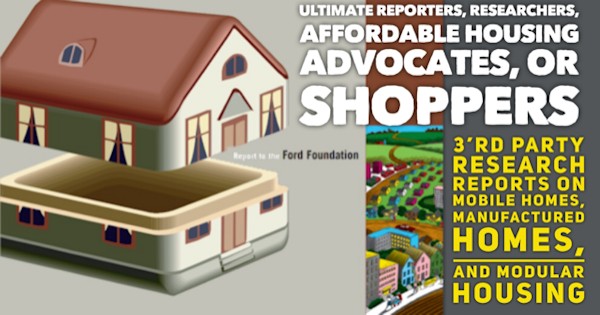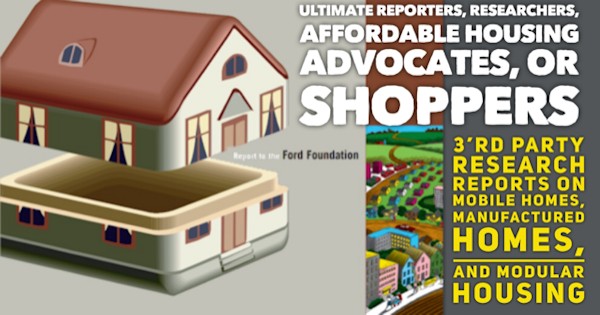 The needs, history, and potential for HUD Code manufactured homes and modern factory-built homes are summed up in this infographic.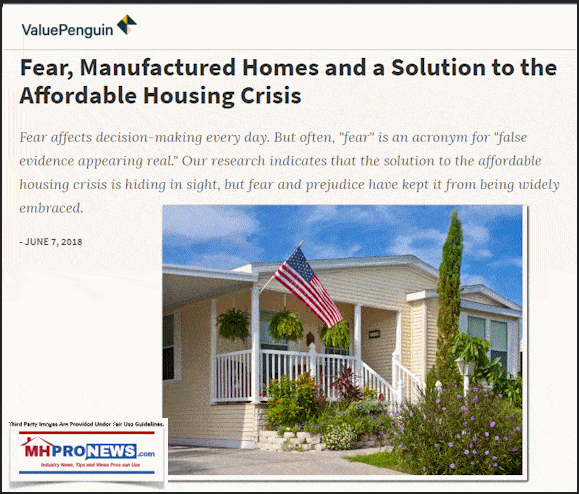 Public officials should note the takeaways from a resident-leader who loves their manufactured home and community living, but is nevertheless calling on public officials to enforce good, existing laws and take other steps useful for businesses and consumers alike.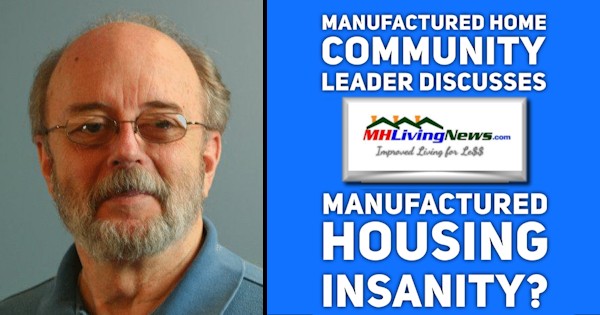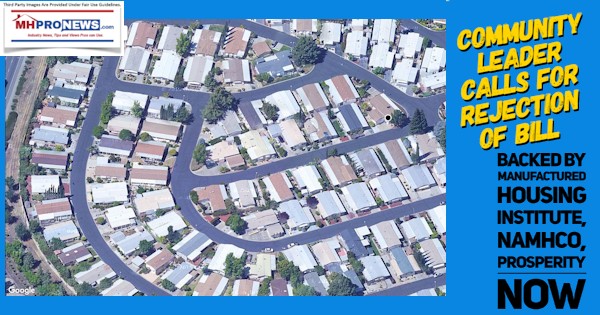 Estimates vary on the total number of manufactured home retailers lost since the industry's last high water mark of 1998. But it is routinely said to be over 10,000 independent retailers that have vanished in only 2 decades. Thousands of manufactured home communities have sold/closed, while only a few hundred have reportedly opened. Meanwhile, industry consolidation continues. That arguably harms independents, workers, and consumers.
Given those facts, is it any wonder that new HUD Code manufactured home shipments have declined and stayed so low?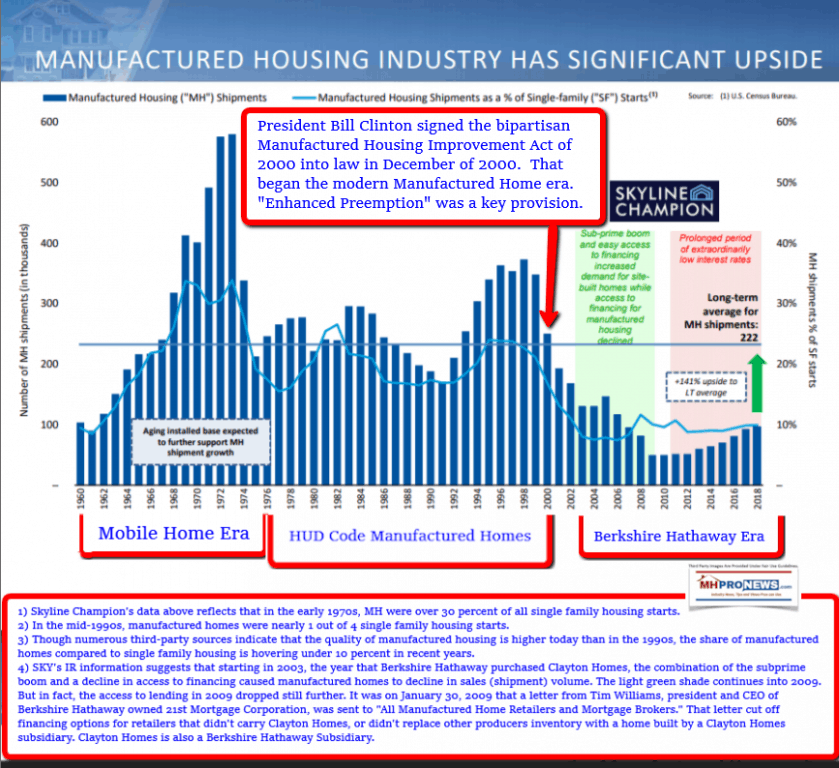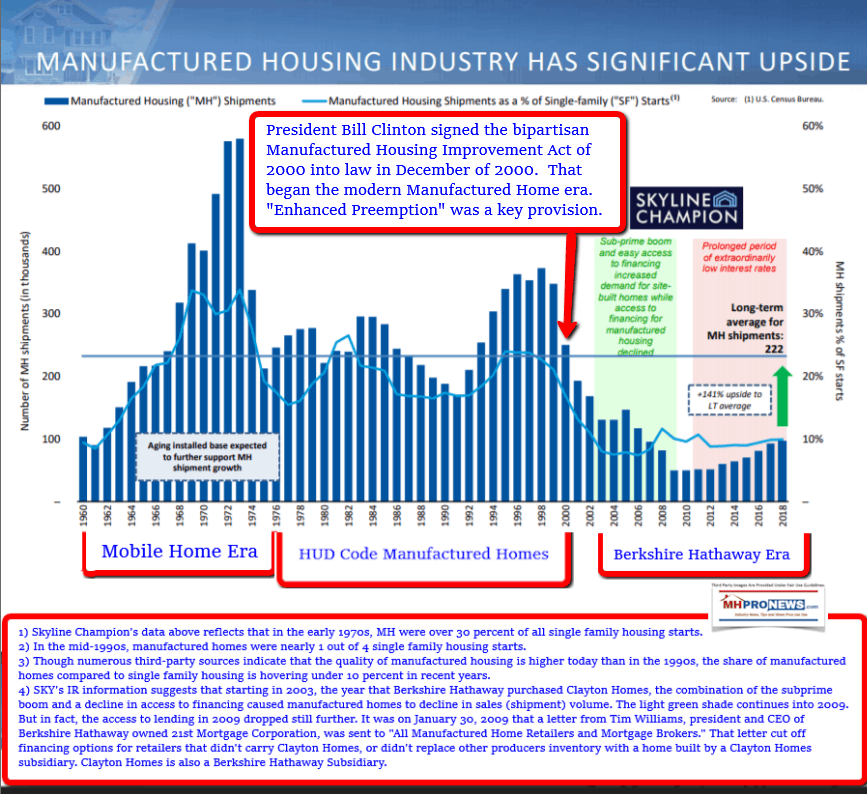 Once more, the takeaways from the report from the resident-leader linked above are relevant. That resident-leader said that it is insane to keep doing things in ways which have obviously not worked for consumers, hundreds of thousands of current residents, plus small businesses that have historically created the most jobs. He then outlined his proposed solutions, which often come down to enforcing good existing laws, including antitrust laws.
Directly and obliquely, Nobility's story reflects the broader story of manufactured housing. Given that it is a publicly traded company, and data is available, therefore, MHProNews plans to unpack more information on Nobility Homes (NOBH) and lessons learned from their efforts in marketplace in the days ahead. Stay tuned.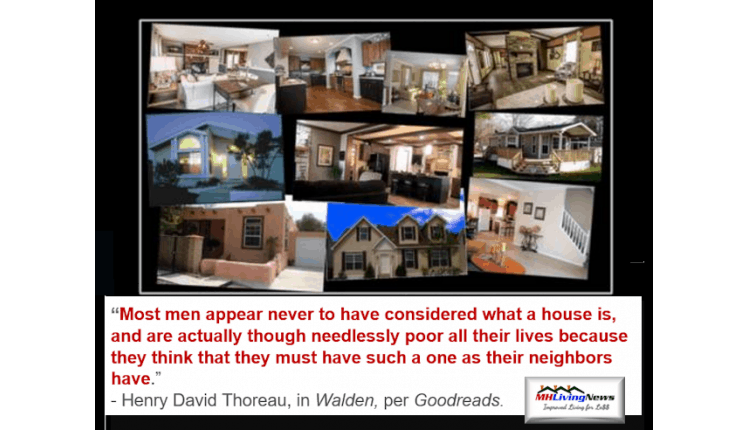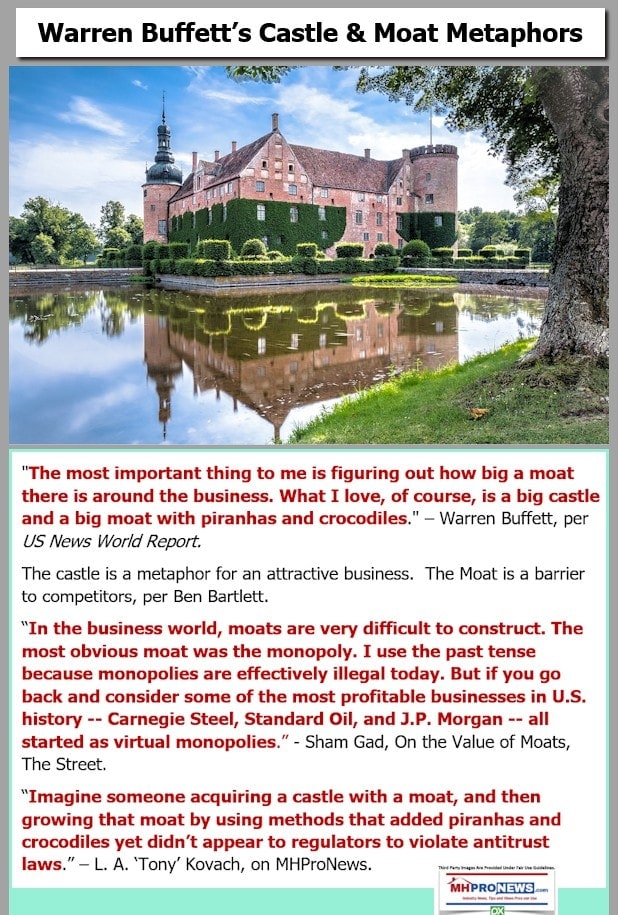 This is your second installment today of the manufactured housing industry's healthy addiction – potent insights you won't find anywhere else in MHVille. Following these fact and evidence based reports, because acting upon them can arguably help the rebuild MHVille back into its glory days and beyond. That's a wrap on your manufactured housing's runaway most-read "Industry News, Tips, and Views Pros Can Use" © where "We Provide, You Decide." © ## (News, analysis, and commentary.)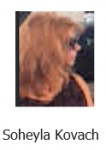 Submitted by Soheyla Kovach for MHProNews.com.
Soheyla is a managing member of LifeStyle Factory Homes, LLC, the parent company to MHProNews, and MHLivingNews.com. Connect with us on LinkedIn here and here.
Related Reports:
Click the image/text box below to access relevant, related information.
MHPros, Community Owner-Operators, Take Note: Happy, Concerned Resident Leaders, Elected Official's Perspectives – What Lies Ahead?
MHARR Rips "De Facto Monopoly," "Sham Process," at HUD – Washington – Financing, Zoning, Regulatory Updates
Facts – Manufactured Home Shipment, Production Data by States, Sizes, Floors – Plus Sunday Headlines in Review
Manufactured Housing Part of Trump Administration Housing Finance Reform Plan
National Communities Council of the Manufactured Housing Institute "Code of Ethics," SSK Communities Update, Review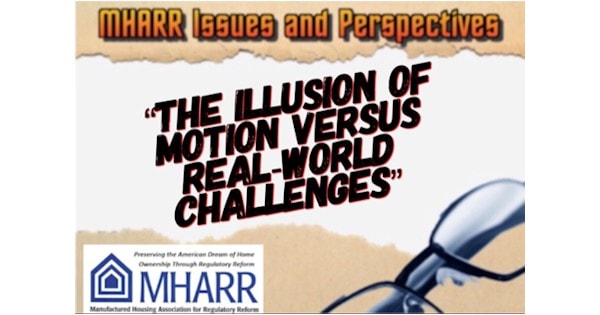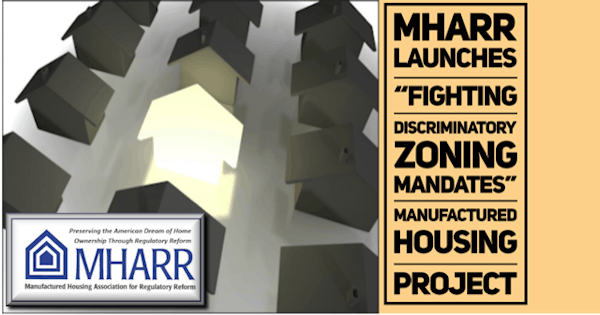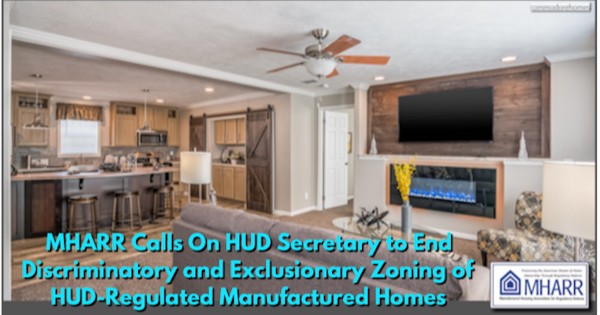 "Rape, Pillage, and Murder" Reactions from Industry Professionals to Frank Rolfe Report