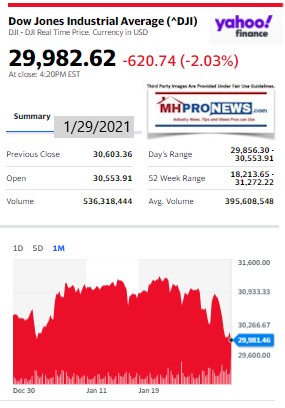 "A day before rioters stormed Congress, an FBI office in Virginia issued an explicit warning that extremists were preparing to travel to Washington to commit violence and "war,"" said the Jeff Bezos owned, left-of-center Washington Post on January 13, 2021.
On January 20, 2021 left-of-center Politico headline said, "Feds: Evidence shows well-laid plan by some Capitol insurrectionists." The subheading stated that "An FBI affidavit described preparations by the Proud Boys to storm the Capitol, including using earpieces and walkie-talkies to direct movements through the building."
"The new court filings were the latest indications that the Jan. 6 riots included cells of organized, militarized insurrectionists, beyond the rabble of disorganized Trump supporters who joined the fray."
On 1.27.2021, the Guardian reported that "Proud Boys leader Enrique Tarrio was an FBI informant Extremist leader repeatedly worked undercover for investigators after his arrest in 2012, former prosecutor and court files reveal." It is worth noting that left-of-center Wikipedia reports that "He identifies as Afro-Cuban." Tarrio also looks Afro-Cuban. Those tidbits reflect several items that sink some anti-Trump narratives that have floated in anti-Trump media for weeks.
Prior MHProNews reports, which cite their sources on this topic, indicated that there were cases of actual Trump supporters who were already at the Capitol Building, and who were not listening to his Ellipse address.  Some of them, perhaps several dozen, went inside.
Several in law enforcement have said that apparent Antifa and BLM members were among those involved in the Capitol Breach.
Numbers of Capitol Police, other law enforcement professionals, and an Army Psyops member have resigned in the wake of the unrest.
In no certain order of importance:
For whatever their faults are, the Proud Boys can hardly be called white supremacists if their leader and several others are not white themselves. Duh!
It is difficult to argue that President Donald J. Trump sparked a "riot" or "insurrection" by his comments to his #StopTheSteal rally supporters on the Ellipse on January 6, 2021 when growing evidence reflects that the Capitol Breach was planned in advance. You can't cause something via comments that was already planned well in advance of those comments, that is timeline logic 101.
There is no video that shows President Trump encouraging violence. If there was, it would be on a repeatedly played loop on CNN, MSNBC, Fox, and others in mainstream media. The closest that MSM gets to that is this clip here. Not conceding and calling the election result are fraud is hardly equal to a call for violently storming the Capitol. Democrat Stacey Abrahams in GA has reportedly not concede her race for governor that she lost 2 years ago. She called into question her contest's results? Was that incitement too?
Here are two video clips that some in mainstream media want to use to argue against President Trump.
NBC News carefully edited this video that does not show President Trump using the words peacefully protest.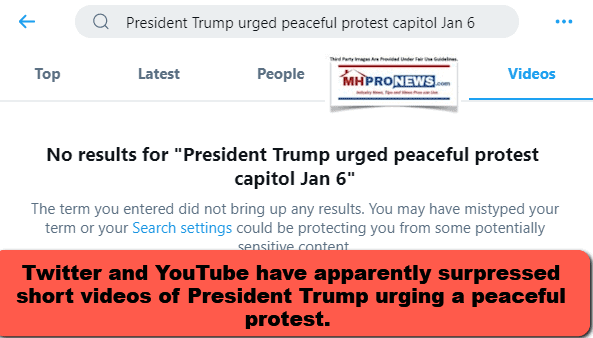 While President Trump is on camera saying 'fight,' that term is used in a variety of ways that are non-violent. The same speech shows President Trump repeatedly saying to go peacefully.
The timeline does not work. There was insufficient time for those walking from the rally to get to the Capitol before the breach occurred.
The bottom line? It is obvious that those who loathe President Trump do not need actual evidence or even logic to try what Trump loyalists are calling a sham-peachment.
By contrast Senator Kamala Harris (CA-D) and VP Joe Biden's running mate said that the violent protests of the summer will not stop nor should they.
@POTUS45 called for a peaceful protest! @VP called for a nonstop violence riot! Is it right? Or is it ok because she " associates black" and a Democratic bigot ! #WeSeeYou #DemocratsAreDestroyingAmerica #impeachandconvict #Capitol #protest #insurrection #Violence #KamalaHarris pic.twitter.com/uiFAnb0NVT

— April Vega (@aprildvega) January 26, 2021
But perhaps the more interesting insights has nothing to do with President Trump or his supporters. Rather, it has to do with who benefited from this, and what level of advanced planning was occurring.
Here is the part of the REV transcript (they said it is at about the 18:16 time mark, but on the video below it starts at about 18:35) where the 45th president encouraged the rally attendees to peaceful protest. "We have come to demand that Congress do the right thing and only count the electors who have been lawfully slated, lawfully slated. I know that everyone here will soon be marching over to the Capitol building to peacefully and patriotically make your voices heard. Today we will see whether Republicans stand strong for integrity of our elections, but whether or not they stand strong for our country, our country." Note that Politifact's so-called 'fact check' does not show this spot on the timeline they linked from their arguably errant and biased analysis. Fake news, fake fact checks?
On a day when most manufactured housing and numbers of other stocks dropped again, the featured focus will be more on the developing evidence with respect to the Capitol Breach and who the beneficiaries of the event are.
For the growing numbers of new readers, a few quick insights.
Every business evening, MHProNews provides a bullet list of left-right news headlines from CNN and In a matter moment, savvy professionals can see at a glance news headlines and views across the political spectrum. It is a time saving and insightful for those who are hooked on this market-nightly feature.
Our featured focus follows the quotable quotes, periodic political cartoons, those left-right headlines, and two of our three market summary graphics as reported at the closing bell.
After the featured focus, are some recent/related report links and the third manufactured housing focused stock equities graphic. There are some additional items that include the free signup for the manufactured housing industry's x2 weekly emailed news to the most-read trade publication in our profession:
On a night that most manufactured home connected equities slid along with the markets in general, let's press ahead to those business-nightly features.
Quotes That Shed Light – Industry, American, Social, National Issues…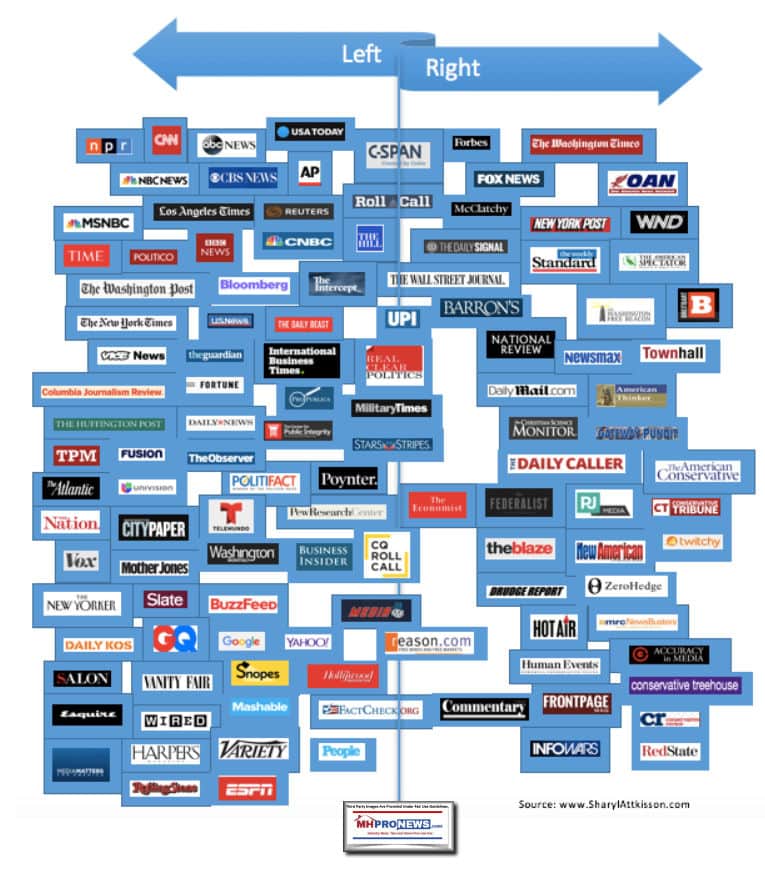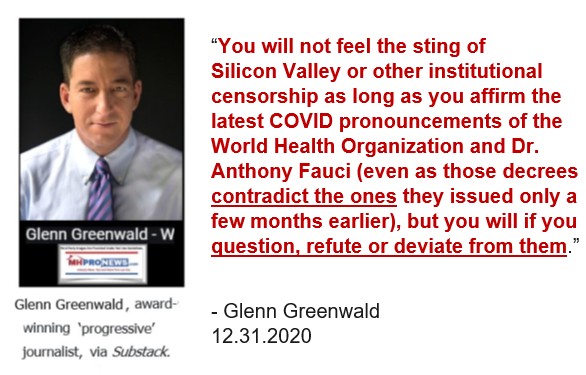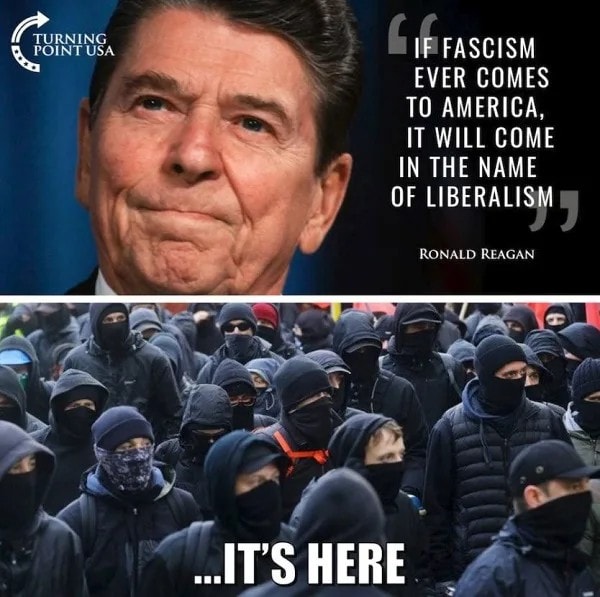 Headlines from left-of-center CNN Business
Getting frothy
The George Washington Statue at the Federal Hall National Memorial on Wall Street across the New York Stock Exchange.
It's not just GameStop. Market bubble fears are rising everywhere you look
Wall Street's cops weren't ready for GameStop. They're paying attention now
Analysis: Hedge funds bitching about Reddit can cry me a river
LIVE UPDATES Short-sellers have lost nearly $8 billion on GameStop today
The GameStop phenomenon has gone global
China's army of small investors want in on the GameStop mania
Robinhood gets a $1 billion infusion, signaling a cash crunch
Dogecoin soars 370% as Reddit group works to send the cryptocurrency 'to the moon'
This audio-only social app has Twitter on alert
Facebook's 'supreme court' just ruled against Facebook
Opinion: Biden's stimulus plan can save millions of struggling renters
Cable news' longest-serving executive is retiring after 40 years at CNN
Seismic changes are altering the media and entertainment landscape
In this photo provided by the New York Stock Exchange, a specialist works at his post on the trading floor, Wednesday, Jan. 27, 2021. Stocks were broadly lower in afternoon trading Wednesday, as investors focus on the outlook for the economy and corporate profits amid a still-raging coronavirus pandemic.
Dow tumbles as much as 600 points, while GameStop and others continue to soar
SPECIAL REPORT Inside the Reddit army that's crushing Wall Street
2021 just got worse: Now there's a Grape-Nuts shortage
THE MEDIA BUSINESS
WASHINGTON, DC – JANUARY 20: Youth Poet Laureate Amanda Gorman speaks during the inauguration of U.S. President Joe Biden on the West Front of the U.S. Capitol on January 20, 2021 in Washington, DC. During today's inauguration ceremony Joe Biden becomes the 46th president of the United States.
Amanda Gorman's three books will get one million first prints
ABC News president James Goldston is stepping down
Stelter: Fox News is more anti-Democrat than pro-Trump
Will Biden be regularly accessible to the press?
Washington Post editor Marty Baron announces his retirement
Headlines from right-of-center Newsmax
GOP Lets Loose With Torrent of Pro-Life Legislation
The flurry of activity comes as President Joe Biden riles conservatives with various pro-choice actions and orders. Earlier this week, for instance, he again allowed use of taxpayer dollars to fund abortions overseas, and he directed the Department of Health and Human Services to review Title X family planning regulations. And he recently commemorated the 48th anniversary of the Roe v Wade ruling by promising to appoint judges who will not overturn the decision.
The Biden Presidency
1st Lady to Help Reunite Migrant Families Separated Under Trump
Biden Security Adviser: US Must Be Prepared to Impose Costs on China
Putin Signs Extension of Last Russia-US Nuclear Arms Treaty
National Review Slams Biden's 'Extremist Abortion Policy'
Biden Faces Scrutiny Over Executive Orders
Hawley: Biden Orders Attempt to Govern by 'Executive Fiat'
Biden to Sign Immigration Order Tuesday
Biden Signs Order: Abortion Funds for Foreigners
Newsfront
FBI: Pipe Bombs at RNC, DNC Planted on Jan. 5
Two pipe bombs left at the offices of the Republican and Democratic national committees, discovered just before thousands of rioters stormed the U.S. Capitol, were placed the night before, federal officials said Friday. The FBI said the investigation had revealed new…
Trump Meets With McCarthy, Agrees to Help Republicans Take Back the House
Former President Donald Trump met with House of Representatives
Ex-FBI Lawyer Gets Probation for Russia Probe Actions
A former FBI lawyer was sentenced to probation for altering an email
Bill to Block Biden Energy Ban Has Strong GOP Support
Meadows Suggests Media Overly Focused on Jan. 6 Three Weeks Later
Rush Limbaugh: GameStop Shows 'Everything' Is Rigged for Elitists
Rush Limbaugh on Thursday pointed to GameStop stock as the latest
UN Secretary General Guterres Calls for US-China 'Reset'
Health
It's OK to Take Pain Medication After the COVID-19 Vaccine
You can safely take pain medication to treat symptoms after getting the COVID-19 vaccine, say experts. Headaches, fever, body aches, and chills are normal side effects of the vaccine and could mean that your immune system is working.
Study: Music Helps Reduce Pain After Heart Surgery
Smokers Unaware of Another Deadly Disease They're at Risk For
5 Things to Know About New Federal Dietary Guidelines
Study: American Pay 3 Times More for Prescription Drugs Than People in Other Countries
Market Indicator Closing Summaries – Yahoo Finance Closing Tickers on MHProNews…
Featured Focus –
Where Business, Politics and Investing Can Meet
On Friday, 29 January 2021 01:13 PM, Newsmax reported the following.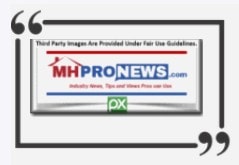 Two pipe bombs left at the offices of the Republican and Democratic national committees, discovered just before thousands of rioters stormed the U.S. Capitol, were placed the night before, federal officials said Friday.
The FBI said the investigation had revealed new information, including that the explosive devices were placed outside the two buildings between 7:30 p.m. and 8:30 p.m. on Jan. 5, the night before the riot. The devices were not located by law enforcement until the next day.
It is not clear whether that means the pipe bombs were unrelated to the next day's riot or were part of the riot planning. Both buildings are within a few blocks of the Capitol.
The incident has been particularly concerning for law enforcement as officials step up security preparations ahead of the Senate's impeachment trial of former President Donald Trump. For weeks, investigators have been worried about the potential for attacks on soft targets in the nation's capital.
U.S. Capitol Police and agents from the FBI and Bureau of Alcohol, Tobacco, Firearms and Explosives were called to the Republican National Committee's office around 12:45 p.m. on Jan. 6. About 30 minutes later, as the agents and bomb technicians were still investigating at the RNC, another call came in for a second, similar explosive device found at the Democratic National Committee headquarters nearby.
The two explosive devices were very similar, and both were about a foot long with end caps and wiring that appeared to be attached to a timer, two law enforcement officials familiar with the matter have told The Associated Press. Investigators are still examining the devices and their components to determine the specific compounds inside the pipe bombs, but they both appeared to contain an unknown powder and some metal, the officials said.
The officials could not discuss an ongoing investigation publicly and spoke to the AP on condition of anonymity.
The FBI released additional photos of the explosive devices on Friday, including a photograph that showed one of the devices placed underneath a bush. Officials have also increased the reward in the case to $100,000.
Steven D'Antuono, the assistant director in charge of the FBI's office in Washington, said earlier this week that locating the person who planted the pipe bombs was a top priority for federal agents, though officials have only released grainy surveillance camera images of a potential suspect.
On Friday, the FBI said the person wore a gray hooded sweatshirt, a face mask and Nike Air Max Speed Turf sneakers in yellow, black and gray, and had been carrying a backpack.
##
The FBI still shown was not part of the report above or below.
Talking Points Memo writer Matt Shuham said the following on January 29, 2021 11:39 a.m.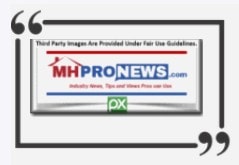 Twenty-three days after a mob ransacked Congress in an attempt to prevent the certification of Joe Biden's presidential win, federal prosecutors have charged more than 150 individuals for their involvement in the breach and have opened over 400 case files.
And over three weeks and a steady stream of charging papers, some themes have begun to emerge.
Yes, dozens of people simply incriminated themselves, posting selfies from the Capitol Rotunda or bragging to frenemies on social media who quickly ratted them out to the FBI.
But the feds have made pretty quick work of that group, and their priorities have shifted in recent days to others who engaged in violence against police and the media during the attack — and especially those who came prepared for battle.
"Look at Jan. 6 as like a bug light for domestic extremism: It brought everybody there, but everybody wasn't of the same capabilities," said Seamus Hughes, deputy director of George Washington University's Program on Extremism, which has catalogued the hundreds of court filings related to the Capitol attack.
As the government works through one of the most expansive investigations in its history, it's largely dealt with the trespassers. Now, it's after the conspirators and seditionists.
'The Internet Stars'
In a conference call earlier this week, the capital's top prosecutor distinguished between some of the more serious, complex criminal cases authorities continue to investigate and, well, the easy ones.
"We picked off the internet stars," Michael Sherwin, the acting U.S. attorney in Washington, D.C., told reporters.
"You know, the rebel flag guy, Camp Auschwitz, the individuals in Pelosi's office. The easily-identifiable individuals that we were able to quickly find and charge with misdemeanors, then we tacked on federal felony charges."
Easily-identifiable doesn't really do it justice. There aren't many "Camp Auschwitz" hoodies in circulation; the man who wore one to the Capitol was allegedly a regular at at a Newport News, VA convenience store. Investigators tracked his car and home address from there.
Then there's the white supremacist from Maryland who convinced his probation officer to let him travel to D.C. to distribute bibles. His court-ordered monitoring device pinged his location as he milled around the Capitol steps.
The Violent Assailants
Beyond the straightforward trespassing and disorderly conduct cases, prosecutors are focused on violent and pre-planned behavior.
On bus shelters and highway billboards around the country, wanted posters show yet-unidentified faces with two consistent offenses: "ASSAULT ON FEDERAL OFFICERS AND VIOLENCE AT THE UNITED STATES CAPITOL."
The leader of the Capitol police union on Wednesday detailed some egregious examples: One officer was "stabbed with a metal fence stake," others are dealing with cracked ribs and spinal injuries. Some protesters used bits of inauguration scaffolding to attack police.
Those cases take more time than scanning Facebook or checking in with probation officers, because they fuse evidence from a number of sources; prosecutors have said they anticipate a swell in assault-on-police cases as hundreds of hours of body-worn camera footage are analyzed and combined with other evidence.
In one such officer assault case, filed against a man filmed crushing police officers as part of a large crowd attempting to force their way through a Capitol tunnel, an FBI agent's affidavit describes the defendant's minute-by-minute movements and cites footage from three YouTube videos and multiple officers' body-worn cameras.
Prosecutors are also focused on rioters who assaulted members of the media, Sherwin said.
"It's the height of hypocrisy, some of these individuals that claimed they were just First Amendment protesters targeted and directly attacked members of the media," he said. "We take that very seriously, and we've devoted prosecutors to specifically look at that violence."
'Planning, Forethought, Intent'
But more than even the assault cases, the feds have described spending a great deal of their energy on conspiracy charges: Individuals that allegedly planned to break laws ahead of time, including those that may have committed sedition.
Their go-to example is that of three affiliates of the Oath Keepers militia group. They're charged with conspiracy against the United States — specifically, an effort to obstruct the counting of Electoral College votes. Text messages allegedly show discussions of logistics details and committing violence on Donald Trump's behalf for weeks ahead of the actual attack.
Even if the groups conspiring ahead of attack ultimately weren't as violent as some unaffiliated individuals, as was apparently the case with the trio of Oath Keepers in question, Hughes noted that law enforcement may see them as more of a threat moving forward.
"It has less to do with Jan. 6, and more to do with Jan. 7, 8 and 9," he said. "They're looking if there's a network they need to be worried about. That's why the focus is squarely on the Oath Keepers and the militia folks, and less on the QAnon and the selfies."
Faced with hundreds of individuals who may yet face charges, prosecutors work to assess who may be a concern moving forward. So while Capitol attackers who ascribe to the QAnon conspiracy theory are concerning (QAnon anticipates mass executions of Trump's political enemies), "they're also not training at a camp in Georgia. [That's] just a different level of lethality," Hughes said.
Prosecutors recently articulated these sorts of concerns in the case of a Capitol breacher who's come to be known as "Zip Tie Guy," due to photos showing him carrying flex cuffs inside the Senate chamber during the attack. He faces a conspiracy charge and other offenses.
In a recent filing that convinced a judge to keep the man detained, prosecutors noted that he fist-bumped an apparent member of the Oath Keepers, before the Oath Keeper allegedly told him, "There's 65 more of us coming." The filing draws the conclusion that Zip Tie Guy intended to "contribute to chaos, obstruct the Electoral College certification, and sow fear," and notes that evidence amassed so far subjects him to further felonies, including sedition.
'The nature and circumstances of the alleged offenses all indicate forethought and specific intent to obstruct a congressional proceeding through fear, intimidation, and, if necessary, violence," the filing stated.
"These threads—planning, forethought, intent—are all indicative of a capacity and willingness to repeat the offense and pose a clear threat to community safety."
###
Again, there is no direct evidence that President Trump was involved in this apparently pre-planned event.  Which means that the House "impeached" the president without direct evidence.  Is it any wonder that Trump supporters are outraged over the lack of due process?
All that said, there is a process that President Trump can use to potentially turn the tables on his foes. See the related report below. Notice since that was published, several legal sources, including pro-Democratic ones, have emerged to confirm that validity of this proposal from a colorful but apparently accurate attorney. This might just be the "Trump Card" that cartoonist Ben Garrison had in mind.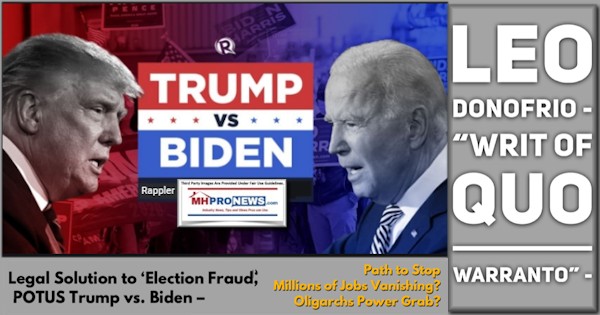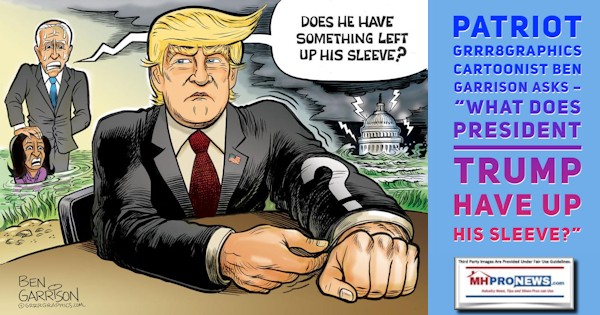 Related, Recent, and Read Hot Reports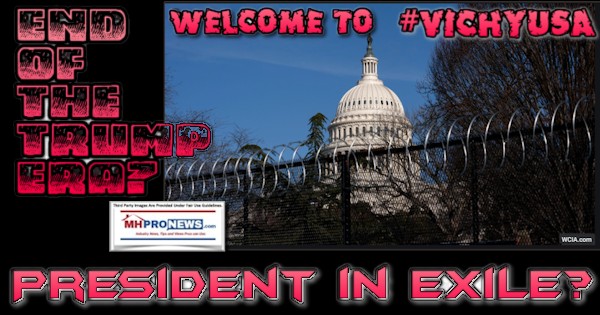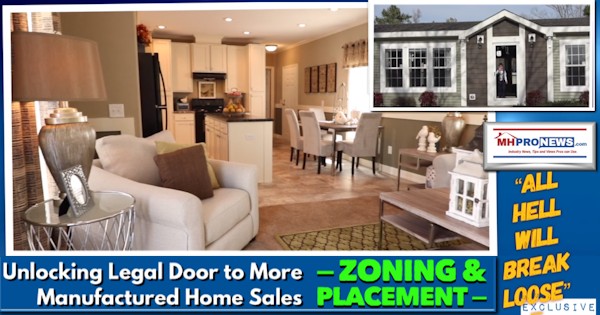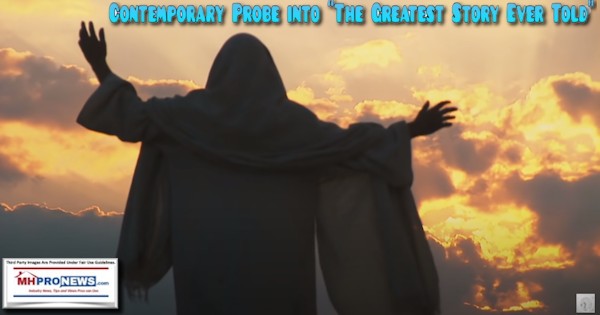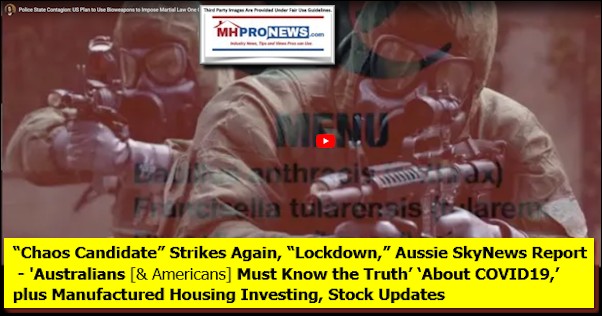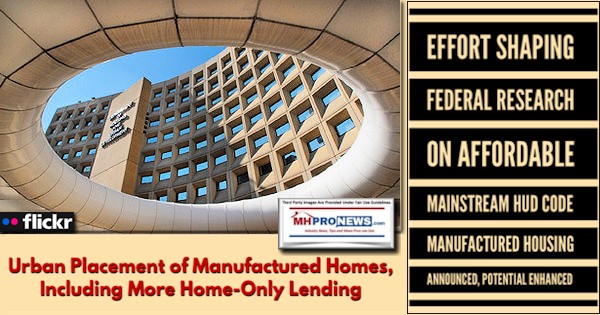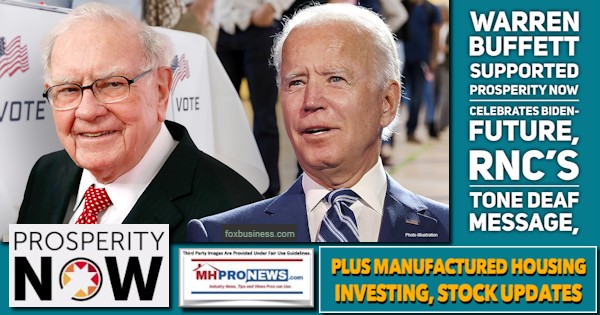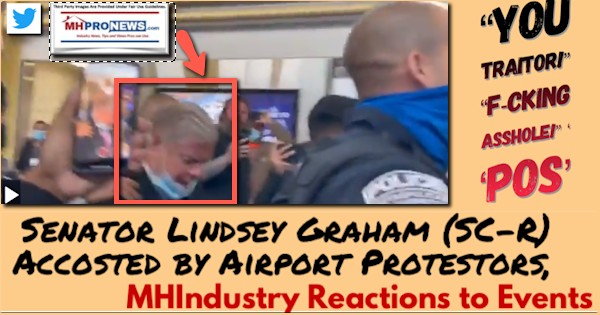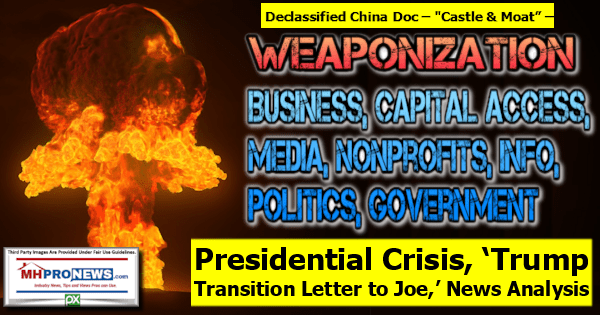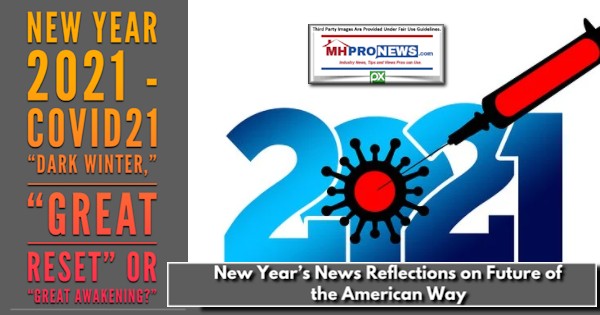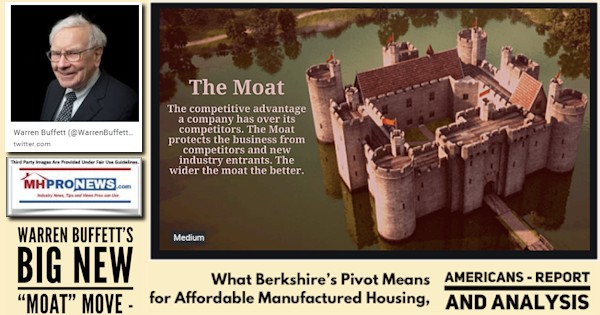 Manufactured Housing Industry Investments Connected Closing Equities Tickers
Some of these firms invest in manufactured housing, or are otherwise connected, but may do other forms of investing or business activities too.
NOTE: The chart below includes the Canadian stock, ECN, which purchased Triad Financial Services, a manufactured home industry lender
NOTE: Drew changed its name and trading symbol at the end of 2016 to Lippert (LCII).
NOTE: Deer Valley was largely taken private, say company insiders in a message to MHProNews on 12.15.2020, but there are still some outstanding shares of  the stock from the days when it was a publicly traded firm.  Thus, there is still periodic activity on DVLY.
Winter 2021…
Berkshire Hathaway is the parent company to Clayton Homes, 21st Mortgage, Vanderbilt Mortgage and other factory built housing industry suppliers.
· LCI Industries, Patrick, UFPI, and LP each are suppliers to the manufactured housing industry, among others.
· AMG, CG, and TAVFX have investments in manufactured housing related businesses. For insights from third-parties and clients about our publisher, click here.
Enjoy these 'blast from the past' comments.
MHProNews. MHProNews – previously a.k.a. MHMSM.com – has celebrated our 11th year of publishing, and is starting our 12the year of serving the industry as the runaway most-read trade media.
Sample Kudos over the years…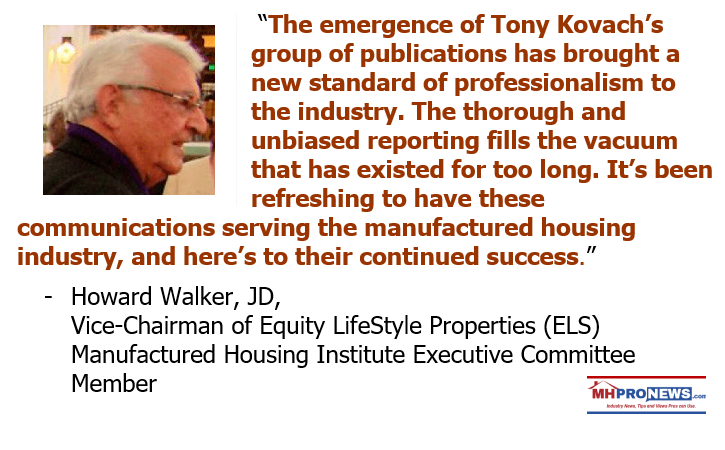 Learn more about our evolutionary journey as the industry's leading trade media, at the report linked below.
· For expert manufactured housing business development or other professional services, click here.
· To sign up in seconds for our industry leading emailed headline news updates, click here.

Disclosure. MHProNews holds no positions in the stocks in this report.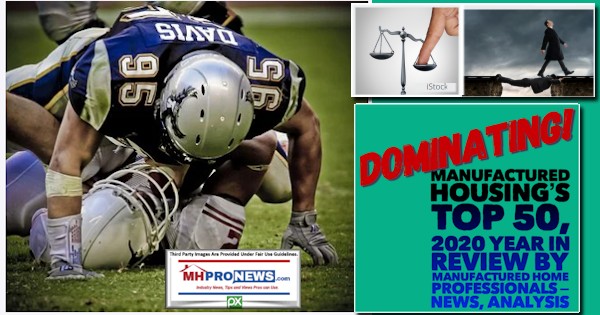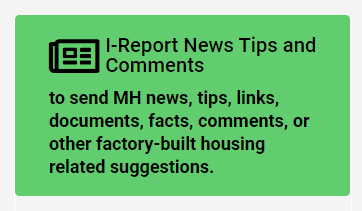 That's a wrap on this installment of "News Through the Lens of Manufactured Homes and Factory-Built Housing" © where "We Provide, You Decide." © (Affordable housing, manufactured homes, stock, investing, data, metrics, reports, fact-checks, analysis, and commentary. Third-party images or content are provided under fair use guidelines for media.) (See Related Reports, further below. Text/image boxes often are hot-linked to other reports that can be access by clicking on them.)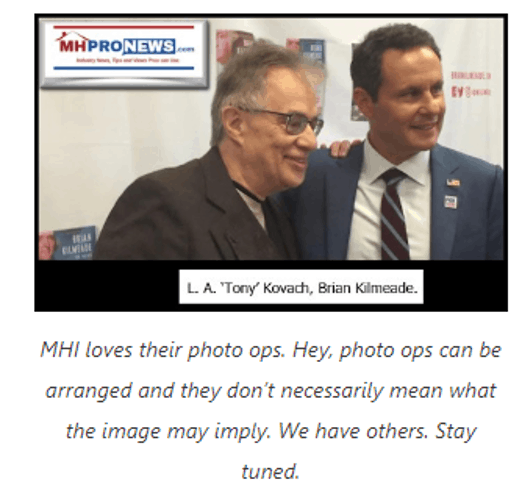 By L.A. "Tony" Kovach – for MHLivingNews.com.
Tony earned a journalism scholarship and earned numerous awards in history and in manufactured housing. For example, he earned the prestigious Lottinville Award in history from the University of Oklahoma, where he studied history and business management. He's a managing member and co-founder of LifeStyle Factory Homes, LLC, the parent company to MHProNews, and MHLivingNews.com. This article reflects the LLC's and/or the writer's position, and may or may not reflect the views of sponsors or supporters.