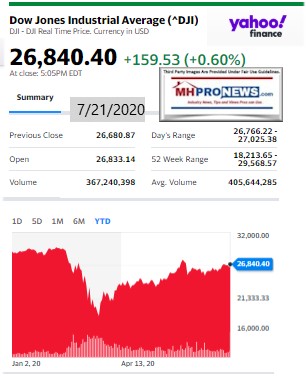 "It's all starting … to unravel, and I tell you, it's time for people to go to jail and be indicted," Mike Meadows, former congressman and President Donald J. Trump's Chief of Staff (COS) said Sunday.
That will be our featured focus this evening.
But first, the president held a focused media briefing on the status of the coronavirus pandemic response.
The graphic below was part of what emerged from that discussion.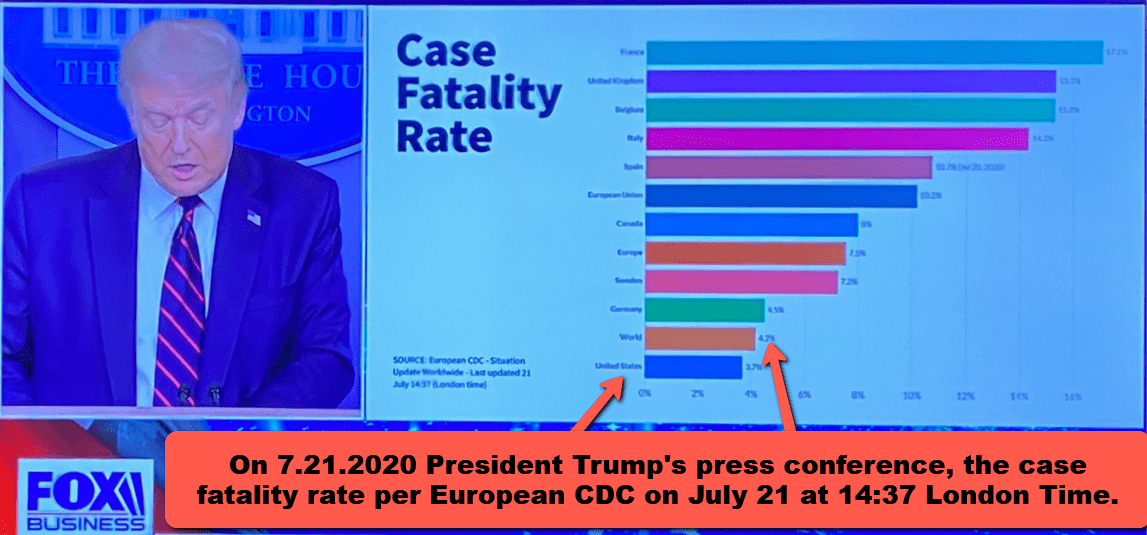 Compare that to just a few months ago, as reflected by the graphic that follows.
President Trump said much has been learned in how to handle the "China Virus," which he said should not have been allowed to escape China, as reflected by those graphics.
The focus, per the president, will be to finish the development of one or more vaccines, which he said are getting close. He spoke about therapeutics, protecting lives, and by returning the economy to its prior high levels.
With that snapshot from the White House COVID brief, following the left-right bullet headlines tonight from CNN and Fox, some quotable quotes, and two of our three market summaries at the closing bell is our featured focus this evening. The manufactured housing specific stocks and those firms with significant interests in manufactured homes and communities follows the featured focus, the recent and related reports, near the end of this business-nightly report.
Quotes That Shed Light – American Social, Industry, National Issues…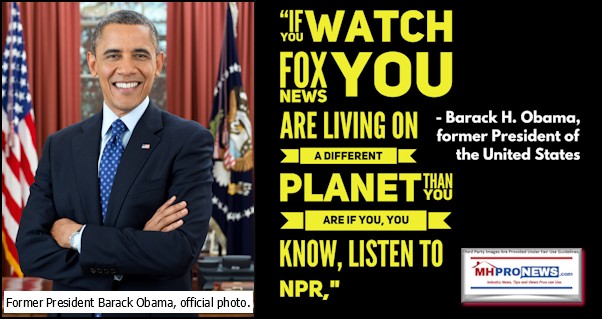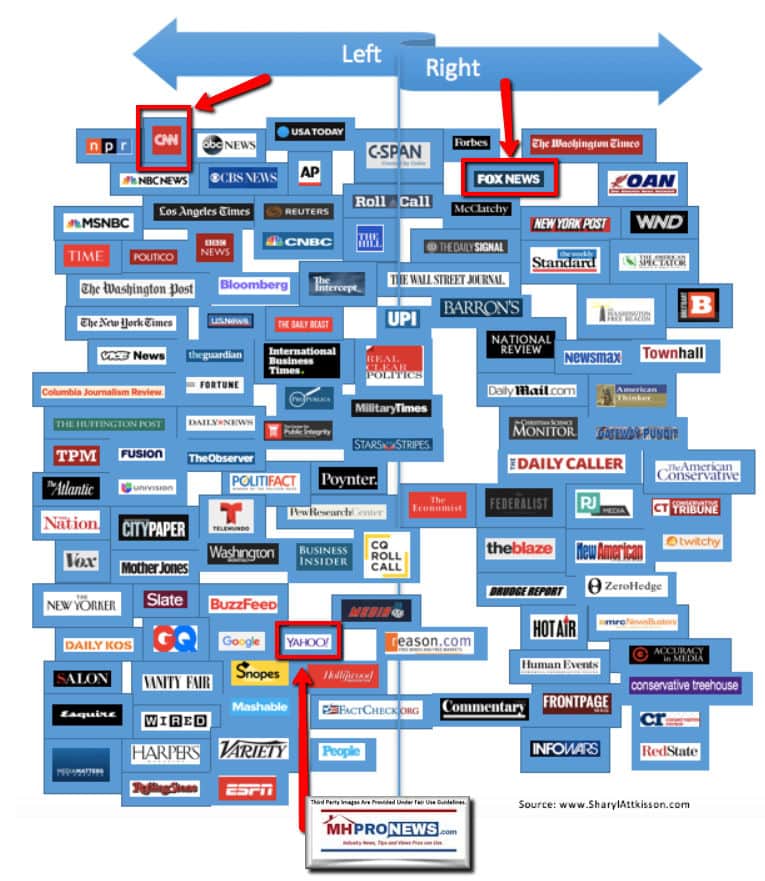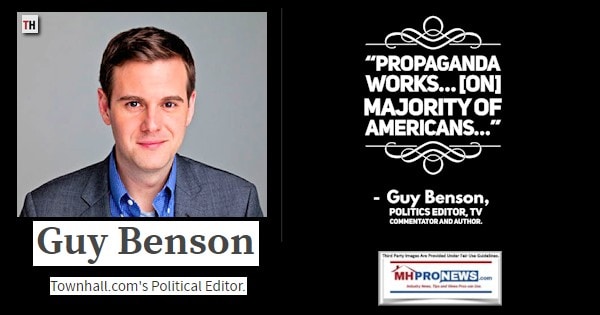 Headlines from left-of-center CNN Business
An unsurprising outcome
SAN FRANCISCO, CALIFORNIA – JULY 08: A stanchion blocks closed kiosks in the United Airlines terminal at San Francisco International Airport on July 08, 2020 in San Francisco, California. As the coronavirus COVID-19 pandemic continues, United Airlines has sent layoff warnings to 36,000 of its front line employees to give them a 60 day notice that furloughs or pay cuts could occur after October 1.
United posts $1.6 billion loss as pandemic takes a toll
Chevron CEO reveals how a near-disaster led to the biggest oil deal of the year
Coke says it will kill more 'zombie' brands, weeks after dropping Odwalla
Winn-Dixie reverses its stance on masks after Trump tweet
Walmart stores will close on Thanksgiving Day this year
Amazon delays Prime Day, but it's still on for this year
Aldi plans to open 70 new US stores, while most retailers struggle
This recession is hurting women more than men, IMF economists warns
CBS reporter dies after Revel moped accident
Tapestry CEO resigns suddenly following misconduct allegations
Facebook labels, but doesn't fact-check, posts from Trump and Biden
TikTok plans to add 10,000 jobs in US
Ford reveals an electric Mustang Mach-E SUV with 1,400 horsepower
Michael Brooks, political commentator and podcast host, dies at 37
A Men's Wearhouse clothing store is seen in New York on Tuesday, June 16, 2015. Tailored Brands, formerly Men's Wearhouse, announced that is will be closing approximately 250 stores including some Jos A. Bank stores which it acquired in 2014.
Men's Wearhouse and Jos. A. Bank are closing 500 stores
Sign on facade at headquarters of Internet auction company Ebay in the Silicon Valley, San Jose, California, March 15, 2019.
One of the internet's oldest businesses has a new owner
View of the Starbucks card on the Starbucks mobile app
Starbucks is getting rid of the most annoying thing about Starbucks Rewards
MARKETS
AROUND THE WORLD
Spain's Prime Minister Pedro Sanchez (L), French President Emmanuel Macron (C) and German Chancellor Angela Merkel (R) look into documents during an EU summit in Brussels on July 20, 2020, as the leaders of the European Union hold their first face-to-face summit over a post-virus economic rescue plan.
EU leaders strike a $2 trillion deal to rebuild Europe's economy
Recovery deal could tempt investors into Europe
Nestlé might dump some of its local brands in China
China's movie theaters are back in business
US sanctions Chinese companies over human rights abuses
THE BUSINESS OF SPACE
Michael Collins' Apollo 11 Flown Crew-Signed Beta Patch
A trove of Apollo spaceflight hardware just sold at auction
SpaceX reuses rocket from historic mission
NASA astronauts aim for Aug. 2 return
Space tourism company hires ex-Disney exec as CEO
How Elon Musk's Starlink satellites may have stifled the best chance to find Planet 9
Headlines from right-of-center Fox Business 
ECONOMY
Here's what Republicans want out of the next round of coronavirus relief, according to McConnell
GOP leadership began discussions about another coronavirus stimulus package this week.
Payroll tax cut will be included in 'Phase 4' package: Steve Moore
MARKETS
Pharma execs clash with Congress as the race for a COVID vaccine heats up
First human trial of AstraZeneca coronavirus vaccine shows promise
MARKETS
Huge job losses at United Airlines after company reports massive loss
Boeing 737 MAX not expected to fly before October, FAA preparing directive
NEWS
Dow, S&P post gains, big tech slips with Tesla, Microsoft earnings out Wednesday
Gold, silver prices surge to highest levels in years
OPINION
This legislation would allow Americans to pay for health care costs tax-free for now
ROBERT E. LEE'S HOUSE
REAL ESTATE
Historic Virginia home sells for $4.7M
VIRUS HITS HOME
HEALTH
Study reveals where you are most likely to contract coronavirus
CHA-CHING
MONEY
Bank pays people to bring in change as nation faces coin shortage
PICKING UP STEAM
LIFESTYLE
This type of cruise is gaining traction as the pandemic wears on
NO BULL
MARKETS
Red Bull fired top US executives after document leak: Report
COACH CANCELLED?
SOCIAL MEDIA
Michigan teacher fired after tweeting 'Trump is our president'
BIG-BOX SURPRISE
RETAIL
Walmart to close on this holiday, spend over $400M on employee bonuses
PLAY BALL
SPORTS
Natalie Portman, Reddit founder launch women's pro soccer team
FULL COURT PRESS
NBA
NBA 'Black Lives Matter' court display, socially distanced layout unveiled
NO PRACTICE?
NASCAR
NASCAR to continue without practice, qualifying for rest of season
RIGHT TO YOUR DOOR
RETAIL
Verizon, Walmart partner for exclusive Yahoo Mail grocery shopping venture
LET THEM SHEET CAKE
FOOD & DRINKS
Costco customers campaign to bring back sheet cakes
FIRE UP THE GRILL
RETAIL
Popular chain restaurant now selling raw meat to cook at home
DON'T MISS OUT
PERSONAL FINANCE
Only 1 in 5 Americans is making this smart investing move
THE WRONG CHEMICAL
PRODUCT RECALLS
Hand sanitizer brand recalled for menthol risk
TECH
Google says 'technical error' hit political websites' homepages
TRAVEL
Carnival waiting to finalize coronavirus health protocols, CEO says
ECONOMY
Payroll tax cut is 'a perfect way to really reignite the economy': Art Laffer
RETAIL
Men's Wearhouse owner to cut 20% of corporate staff, close 500 stores
MONEY
Coronavirus utility reprieves expiring soon — local governments say they're in a bind
TECH
Traditional paid TV not in 32% of US households, Roku finds
POLITICS
Ten more states added to New York quarantine order: Cuomo
LIFESTYLE
Coronavirus sees Panera's loyalty program grow to 40M members
MARKETS
World's biggest defense firm boosts outlook as Pentagon amps up contracts
LIFESTYLE
Cheez-It launches rosé wine and cracker snack pack
PERSONAL FINANCE
These demographics worst hurt by the coronavirus pandemic
FACEBOOK
Facebook slaps disclaimer on this Trump post about mail-in voting
LIFESTYLE
Employee burnout amid coronavirus is on the rise, poll finds
PERSONAL FINANCE
Smart moves when cash is tighter than time
PRODUCT RECALLS
Ford recalls nearly 26K vehicles in North America
POLITICS
McConnell says economy needs 'another shot of adrenaline,' backs additional round of stimulus checks
MONEY
Jeff Bezos adds $13B to net worth, largest single-day increase
FOOD & DRINKS
It's about to get much easier to earn rewards, free drinks at Starbucks
POLITICS
Majority of voters reject reducing police funding, despite national push, poll finds
SPACE BUSINESS
Astronauts squeeze in last spacewalk before returning in SpaceX shuttle
10 Market Indicator Closing Summaries – Yahoo Finance Closing Tickers on MHProNews…
Featured Focus –
Where Business, Politics and Investing Can Meet
"It's all starting … to unravel, and I tell you, it's time for people to go to jail and be indicted," Mike Meadows, former congressman and President Donald J. Trump's Chief of staff (COS) said Sunday on Sunday Morning Futures with right-of-center Fox News' Maria  Bartiromo's
While several topics were covered in the interview, perhaps the biggest newsmakers was COS Meadows saying that it's time for people to go to jail as a result of U.S. attorney John Durham's probe into the origins of the Russia investigation.
During the interview Sunday, right-of-center OAN noted that Meadows suggested that from what he's seen so far he believes several individuals involved in the investigation into Russian interference and alleged collusion will end up with charges being leveled against them.
For the millions who don't realize that Russia interfered in the 2016 election cycle but did so without collusion with the Trump campaign, the thought that some public officials may get indicted for illegal abuse of authority may be a shock. While Americans were charged with process and other crimes, none where charged for a crime related to the premise of the Robert Mueller probe, which was predicated on what Attorney General William Barr has said was apparently improper "spying" on the Trump campaign without a proper predicate.
Meadows, who formally served on the House Oversight Committee, said that the DOJ's Durham has found evidence that the Obama-era FBI improperly spied on the 2016 Trump campaign. He noted that despite the fact that Democrats knew there was no collusion early on, they continued with former special counsel Mueller's probe regardless.
The chief of staff's comments came after Senate Judiciary Committee chairman Lindsay Graham released two recently declassified documents last week, which suggest FBI officials were skeptical of reports in early 2017 of contact between the Trump campaign and Russian intelligence officials.
Those documents included an interview with a source for former British spy Christopher Steele. That source appeared to cast doubt on the accuracy of the British ex-spy's controversial and often debunked "dossier."
While speaking on those findings, Graham said it's time for those responsible to finally be held accountable.
"And what I'm dying to find out is why did the system continue to use a document in April and June of 2017 to get a warrant against Carter Page when they were told in January 2017 by the man who prepared it that its a bunch of garbage?" Graham stated, per OAN. "I'm gonna get to the bottom of this, I'm gonna hold people accountable and let the chips fall where they may."
President Trump also touched on the recent documents and suggested even though Obama-era officials were caught spying on his campaign, nothing is happening to them. He noted that if it were the other way around, it would be much different.
So we catch Obama & Biden, not to even mention the rest of their crew, SPYING on my campaign, AND NOTHING HAPPENS? I hope not! If it were the other way around, 50 years for treason. NEVER FORGET!!!!

— Donald J. Trump (@realDonaldTrump) July 19, 2020
Meadows went on to say new documents may be released in the coming days that will not only show that the Trump campaign was spied on, but will show the FBI did not act appropriately in its investigation. Meanwhile, Durham's report is expected to be released by the end of this summer. The video interview is shown below.
This may well become part of the "October Surprise" that every major campaign hopes to unleash in the weeks before an election, hoping to shift votes or discourage the opposition's base from turning out as strongly as they otherwise would.  With approaching only 100 days to the November 3 vote, Campaign 2020 will be increasingly important for professionals and investors to watch and share reports about.
Related, Recent, and Read Hot Reports
Terror Tactics 1960s-1999 vs 21st Century Terrorist Attacks – Cops, Shops, Workers, Christians, Believers vs Wall Street, Silicon Valley, Marxists, Atheists, Terrorists, Leftist Billionaires – Sunday Weekly Headline Review
"Reclaiming Liberty" – COSA Launches "Open the States Movement to Empower Americans" in "Fight against Tyranny"
Conventional Housing Soars as Manufactured Homes Snore, MHI's Lesli Gooch Mark Bowersox Friday Follies Photo Op, plus Manufactured Housing Investment, Stock Updates
Arrest, Indictment of Ghislaine Maxwell, Jeffrey Epstein "Madam," Returns Bill Gates–Warren Buffett, Gates Foundation, Donald Trump, Bill Clinton, Others – to Sexual Predator's Spotlight
Dark Money-Billionaires Buffett, Gates, Soros Funding Black Lives Matter, Antifa – Named by AG Barr in Riots, Looting – Hijacking Peaceful George Floyd Death Racial Justice Protests
'Stop Trump!' Group Supported by Billionaires Soros, Buffett, Gates Vows to Defeat President Trump in 2020
Warren Buffett Declared "Class Warfare," Buffett Says Fellow Billionaires – "We're Winning"
Black Lives Matter-Slavery, Racial History, Economic Inequality, Affordable Home Ownership–White Billionaires Getting Richer
"The way to defeat bad ideas is by exposure, argument, and persuasion, not by trying to silence or wish them away." JK Rowling, Gloria Steinem, Noam Chomsky, 150 Others Decry Censorship in "Letter on Justice and Open Debate," Harpers
"We are trained Marxists." – Black Lives Matter (BLM) co-founder Patrisse Cullors, "Deception and Misdirection" – Capital Research Center
Manufactured Housing Industry Investments Connected Closing Equities Tickers
Some of these firms invest in manufactured housing, or are otherwise connected, but may do other forms of investing or business activities too.
NOTE: The chart below includes the Canadian stock, ECN, which purchased Triad Financial Services, a manufactured home industry lender
NOTE: Drew changed its name and trading symbol at the end of 2016 to Lippert (LCII).
Summer 2020…
Berkshire Hathaway is the parent company to Clayton Homes, 21st Mortgage, Vanderbilt Mortgage and other factory built housing industry suppliers.
· LCI Industries, Patrick, UFPI, and LP each are suppliers to the manufactured housing industry, among others.
· AMG, CG, and TAVFX have investments in manufactured housing related businesses. For insights from third-parties and clients about our publisher, click here.
Enjoy these 'blast from the past' comments.
MHProNews. MHProNews – previously a.k.a. MHMSM.com – has celebrated our tenth anniversary and is in year 11 of publishing.
Learn more about our evolutionary journey as the industry's leading trade media, at the report linked below.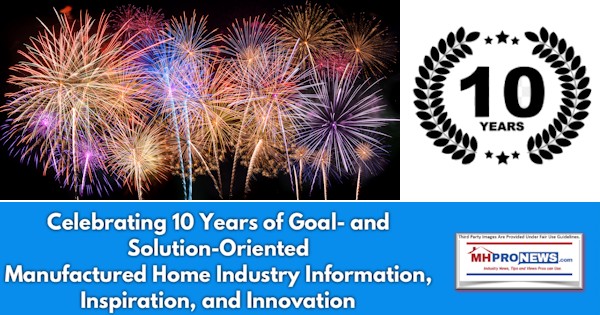 · For expert manufactured housing business development or other professional services, click here.
· To sign up in seconds for our industry leading emailed headline news updates, click here.

Disclosure. MHProNews holds no positions in the stocks in this report.
2019 Year-End Totals Reveals Decline in New HUD Code Manufactured Home Production, Shipments vs. 2018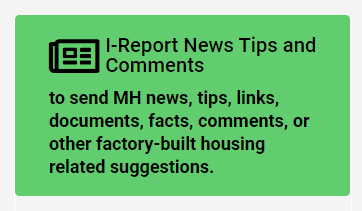 That's a wrap on this installment of "News Through the Lens of Manufactured Homes and Factory-Built Housing" © where "We Provide, You Decide." © (Affordable housing, manufactured homes, stock, investing, data, metrics, reports, fact-checks, analysis, and commentary. Third-party images or content are provided under fair use guidelines for media.) (See Related Reports, further below. Text/image boxes often are hot-linked to other reports that can be access by clicking on them.)
By L.A. "Tony" Kovach – for MHLivingNews.com.
Tony earned a journalism scholarship and earned numerous awards in history and in manufactured housing. For example, he earned the prestigious Lottinville Award in history from the University of Oklahoma, where he studied history and business management. He's a managing member and co-founder of LifeStyle Factory Homes, LLC, the parent company to MHProNews, and MHLivingNews.com. This article reflects the LLC's and/or the writer's position, and may or may not reflect the views of sponsors or supporters.