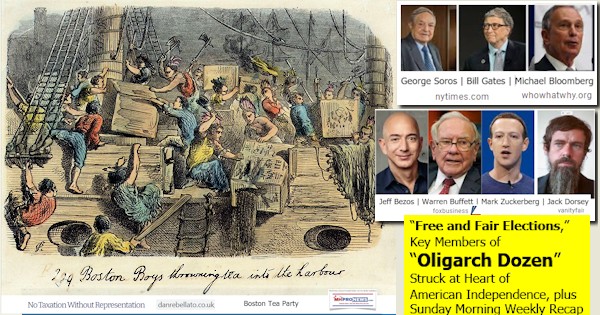 The Epoch Times reported on 11.28.2020 on the legal filings of the Thomas More Foundation's Amistad Project. While attorneys for the Trump Campaign, attorneys Sidney Powell, L. Lin Wood, and others have understandably drawn their share of attention for their legal claims, the Amistad Project spotlighted this week its own significant legal reasons to challenge the 2020 presidential campaign's not yet confirmed status.
Mark Zuckerberg and his wife, Priscilla Chan, committed $400 million to the Center for Tech and Civic Life for the nonprofit to assist jurisdictions in 2020 running elections. "Chan and Zuckerberg's commitment will ensure that every qualified jurisdiction that applies will be approved for the funds they need to ensure that every eligible citizen can vote safely and have their vote counted," a press release from the center stated last month.
More than $6 million was given to officials in Fulton County, Georgia, and to five cities in Wisconsin, according to lawsuits filed in November, 2020. Lawsuits allege the funds facilitated violations of state law.
The Thomas More Foundation's Amistad Project argued that accepting funding from a private group like the center is barred by state and federal law.
"There is nothing in Wisconsin state law that allows cities and counties to take in millions of dollars sourced to an incredibly wealthy, interested, and partisan actor (i.e., Zuckerberg) in order to 'assist' those cities and counties in administering the vote," the 45 page Wisconsin court filing stated. Wisconsin election officials said on Friday that filing was full of "meritless legal arguments" and "lacked standing."
In response, Phill Kline of the Amistad Project told The Epoch Times: "I would not expect those who created this management of this election, that radically sidestepped or ignored state law, would say anything else." Kline added that "I think the real question is for them, was this different from what state law says? Was different than what you've done before? And they have to answer 'yes, yes, yes, yes, yes' to all those questions."
Earlier this month, Senator Josh Hawley (MO-R) in questions posed to some of the tech giants of Silicon Valley obtained an admission that Facebook, Twitter, and Google could work in tandem on certain issues related to blocking content. According to left-of-center PBS Newshour, Senator Hawley "It is time we took action against these modern-day robber barons."
The Media Research Center (MRC) did a post-election survey of Biden-Harris voters, many of whom were unaware of the kinds of reports purportedly censored by Facebook and Twitter, or otherwise limited by Alphabet owned Google. "This lack of information [to Biden-Harris voters] proved crucial," said the MRC in a report on the post-election research survey.  "One of every six Biden voters we surveyed (17%) said they would have abandoned the Democratic candidate had they known the facts about one or more of these news stories."
That fits with concerns raised by During his 2020 election monitoring project, Dr. Robert Epstein found stark data showing Google election bias, he says. Dr. Epstein voted for Secretary Hillary Clinton (D) in 2016 and has said he is not a supporter of President Trump. Nevertheless, he investigations – previously reported in the 2018 The Creepy Line documentary and updated during the 2020 elections revealed that for at least 4 days, Google sent election reminders only to those who their algorithms indicated would likely vote Democratic. Epstein and his team's data collection asserts that no less than 6 million votes were shifted by Google in 2020. This would not normally be known, because Google's methods leave no trail, unless they are 'live monitored' and captured, which is what Epstein's researchers did.
Put differently, between Big Media, Big Tech, and Big Money, literally millions of votes were shifted in 2020, some of it in purportedly illegal ways. Be it accident, coincidence, or design, several of the same Democratic supporting billionaire actors come into focus. Mark Zuckerberg, Jeff Bezos, Bill Gates, Warren Buffett, Michael Bloomberg, and George Soros are among them. While Jack Dorsey of Twitter isn't as wealthy a billionaire as some of those others, his firm's influence over social-media spread – muted, or silenced – communications is serious. Several of the Oligarchs are in what left-of-center MarketWatch called "the Oligarch Dozen."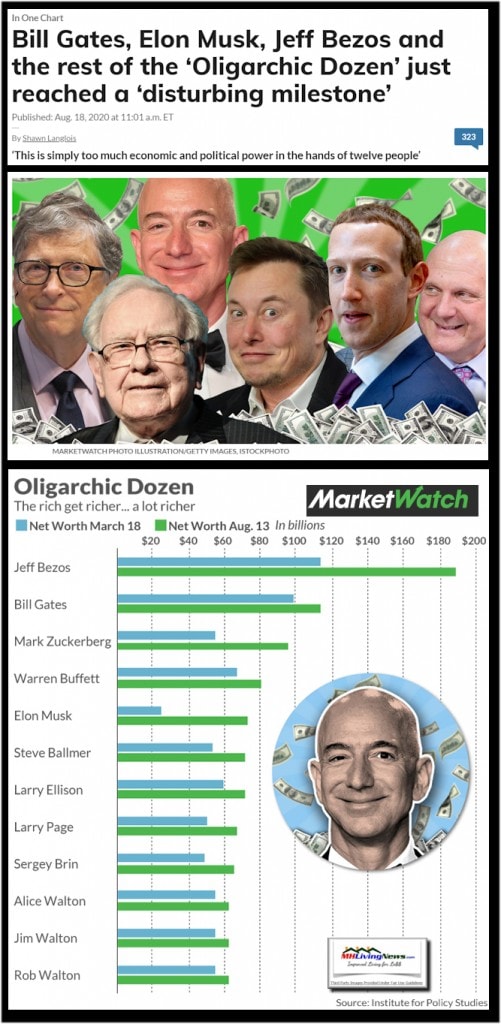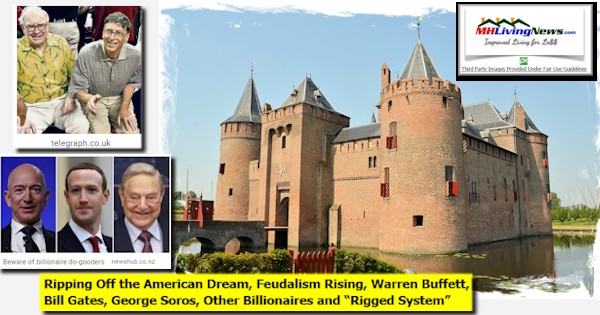 MHProNews and our MHLivingNews sister site has been monitoring and reporting on such issues for years. Our dual trade publications stand essentially alone in our profession's trade media in reporting on these macro political, social, and economic trends. Why do we report on these topics? Simple. Because government regulations and laws impact your business, job, personal, cultural, and spiritual life, period. Ignoring such over-arching and often troubling issues could be viewed as a dereliction of duty as trade journalists. How others in manufactured housing trade publishing can justify NOT covering such thorny topics is perhaps a reasonable question. But that may explain why our platform dominates in depth and reader engagement, and they are also rans.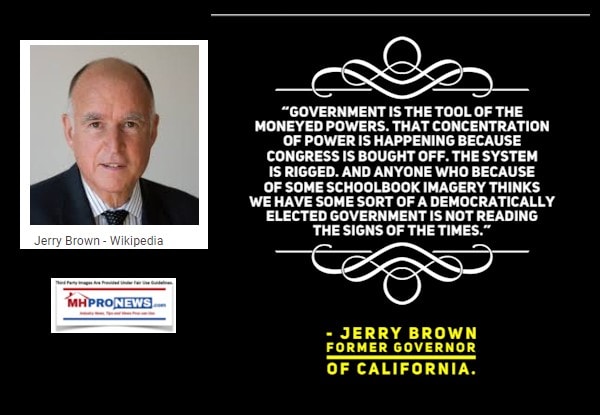 After all, why merely report on the lobbying efforts by trade associations and others in an attempt to fix problems that were started by politicos and their backers in the first place?
At risk in the info-war challenges are the heart of free elections and the free enterprise system. Thus, election-related reports like this one, and others found further below.
COVID19 related lockdowns, which are among the items covered in the reports for the week in review further below, impact millions of potential housing buyers, and thus your business or career interests.
When the Biden-Harris ticket has not yet taken office, and is already waffling on or breaking pre-election promises, those are reasons to be all the more interested in the challenges by lawyers to the authenticity of potentially millions of illicit ballots.
MHProNews has reported before on constitutional attorney-turned journalist Glenn Greenwald. Greenwald's award-winning reporting helped make whistleblower Edward Snowden a household name for tens of millions. They have taken aim at domestic spying policies started in the Bush-Cheney (R) Administration which continued under the Obama-Biden (D) Administration. Is it any wonder that numbers of Bush-Cheney era Republicans came out in support of Biden Harris in the runup to the 2020 election? Anti-Trump RINO Republicans joined hands with DINO Democrats. As millions of long-time Democrats are realizing, their party is no longer about the working class, because it is bought and paid for by billionaires. Those billionaires in turn are routinely seeking to manipulate voters into doing their will.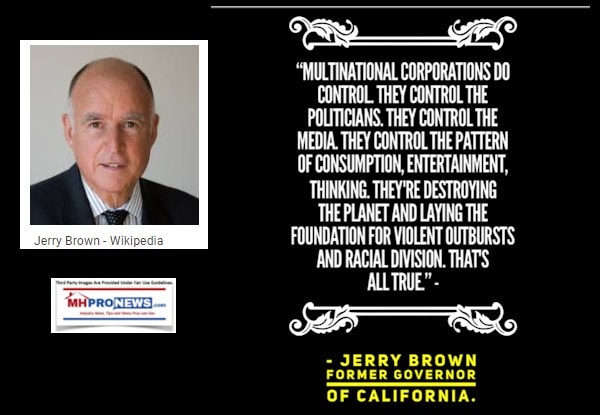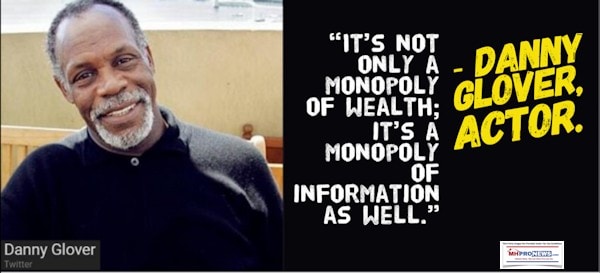 A critical part of the battle over the certification process of voting in several key battleground states. Legal challenges in Nevada, say experts, will likely have to proceed with lawsuits alone, because the legislatures in that state is in Democratic hands. But Arizona, Georgia, Michigan, and Pennsylvania have or will hold legislative hearings.
Beyond the public relations effort, there is a two-track strategy that is evolving by those who support making sure that only LEGAL votes are counted, and that ILLEGAL BALLOTS are not counted. At the Pennsylvania legislative hearing this week, attendees gasped or laughed at some of the evidence being presented, because the claims – if true – were so bold and outrageous.
The 2020 election battle isn't over, nor should it be until all of these concerns are not merely denied and swept under the rug. Such concerns must be properly addressed. Democrats as well as Republican supporters should both want that, IF the election wasn't "rigged." But when evidence of the dead voting, or multiple votes being cast by individuals, non-citizens voting, "overvotes," and tampering with results via election machines are all considered, NOW is the time to resolve this. Later may be too late.
Taxation is America is based upon the consent of the governed. "No taxation without representation" was a slogan that dates back centuries in U.S. history. If elections aren't honestly run, if information getting to voters are slanted beyond recognition or censored from millions of voters views, then election integrity – and the basis of representative government – is an sham, an illusion.
As major media – often owned or influenced by the billionaire class – periodically tout that these billionaires "are giving away billions as fast as they can." But a closer look reveals that the money they are giving away are being used to buy or influence elections or to otherwise increase their power. Zuckerberg's, Soros', and Bloomberg's big donations and causes – to name but three in this election cycle from the featured photo at the top – are directly tied to efforts to influence the election.
Certain billionaires are 'investing' money in the hope it will give them more control over local, state, and national affairs. If MRC's post-election survey of Democratic voters means anything, it means that to a significant degree, the billionaires are deftly correct, even if they may be legally, morally, or otherwise wrong.
MHProNews has for years sourced reporting across the left-right divide in order to pull back the veil in an intelligible fashion that makes sense to our readers. Some of our longest reports – packed with facts and references – stay relevant and are highly read weeks, months, or years after they were first published. The report below, for instance, was first published in early June 2020.  On just one of our dozen-plus servers traffic counters, it has logged well over 1.5 million hits. In an industry of an estimated 75,000 professionals, that clearly means that a wider audience was reached in that report, as well as numerous others we've published.  Accurately documenting facts, examining claims, and following the money trail interests intelligent people.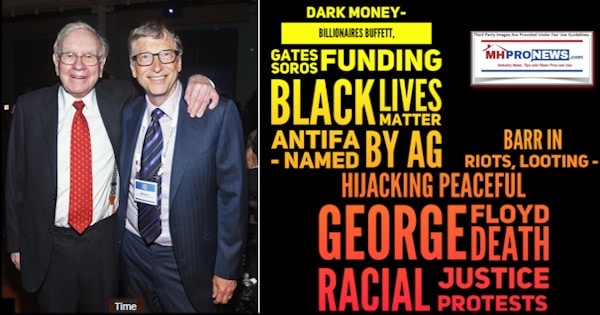 Facts, evidence, common sense, financial motivations, and the money trail matter to our industry's professionals, and others too.
The COVID19 pandemic – by accident, coincidence or design – has made the Oligarchs richer and more powerful. Doesn't that merit wondering how is it possible that billions have been spent by federal officials – and by privately funded nonprofits – to head off the very kind of economic, health, and political upheaval that 2020 has witnessed?  Where the Oligarchs just lucky?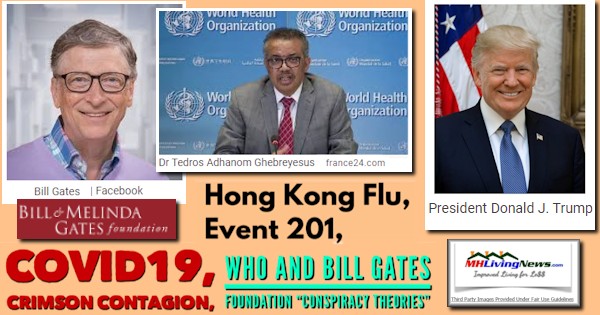 While their campaign contributions does at times extend to Republicans, the factual evidence reflects that it has gone in great measure to Democrats and people like the Biden-Harris ticket.
That isn't partisan. Those are simply facts that no reasonable person who looks at the evidence can dispute.
That doesn't mean that Democrats are all bad, or that Republican are all good. As political independents, we are simply reporting what the top people and the money powers behind say and do.  After all, these are the individuals who are arguably pulling the strings of millions of voters – 'by hook and by crook.'
This pattern very much influences your business, investing, or professional interests. It impacts your personal, family, and spiritual life.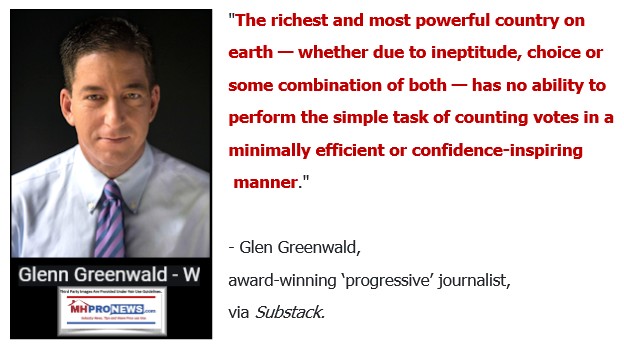 Knowledge and understanding are potential power.  Historic insights and trends matter. There is always more to know on these topics, which are among those that are found in our Sunday weekly linked headline recap.
With no further adieu, here are the reports for the week that was from 11.22 to 11.29.2020.
What's New on MHLivingNews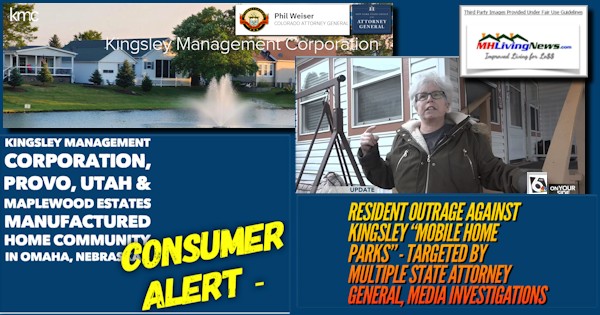 What's the Latest from Washington D.C. from MHARR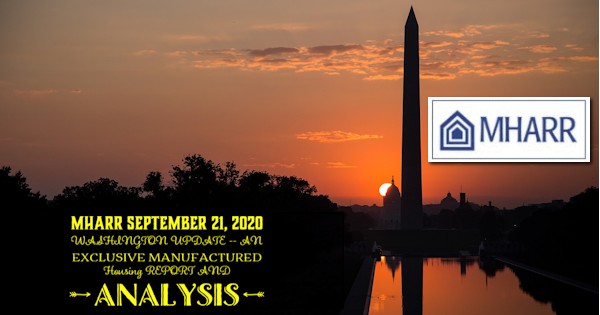 The Latest on the Masthead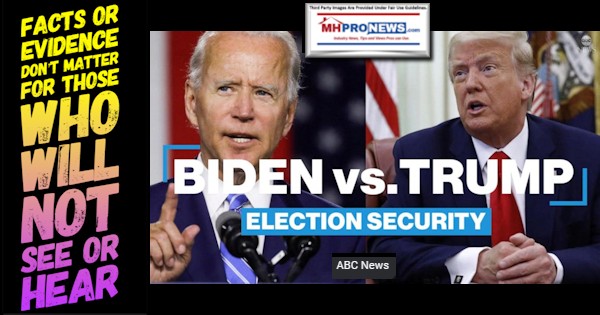 What's New on the Daily Business News on MHProNews
Saturday 11.28.2020
Complaints to State and Federal Officials, Agencies About Corrupt Practices in Manufactured Housing Industry Growing
Friday 11.27.2020
POTUS Trump to VP Biden-Prove "80 Million Votes" Legit to Get White House, Biden/Obama CFR Infographics, plus Manufactured Home Investing, Stock Updates
COVID19 Shutdowns! "The Great Barrington Declaration," SCOTUS Constitutional Rights Ruling
Thursday 11.26.2020
Native American Squanto, First Thanksgiving Truth – Day for Gratitude or Mourning?
Wednesday 11.25.2020
National Housing Conference Statement Outs Manufactured Housing Institute, "Ephemeral Phantasm" – Blowing Whistle at Clayton Homes, Skyline Champion, Cavco – plus, Manufactured Home Investing, Stock Updates
Skyline Champion's Mark Yost – "COVID Plant Shut Downs" Related – Statements, Data, and Manufactured Housing Corp and Industry Trends
Tuesday 11.24.2020
Correcting the Manufactured Housing Industry Record – Looking Back, Looking Ahead – Plus Manufactured Home Investing, Stock Updates
FHFA Report Exposes "Blatant Deception" Regarding Duty to Serve (DTS) – Manufactured Housing Association for Regulatory Reform Washington Update Rips FHFA's Congressional Report
Monday 11.23. 2020
Cuomo's Covid1984 – Independent Businesses Threated, Limbaugh Urges POTUS to Hold GA Rallies, plus Manufactured Home Investing, Stock Updates
Legacy Housing Chairman Curtis "Curt" Hodgson Statements on Legacy, Manufactured Housing Industry Trends in COVID19 Era
Sunday 11.22.2020
Can the Many Defeat Big Money, Big Media, and Major Tech Masters? Plus, Sunday Weekly Headlines in Review
Postscript
There is an old adage that those who are not a part of the solution are a part of the problem.  That notion has been expressed in various ways by people who often challenged the status quo in order to work towards a more just society.
While not turning a blind eye to the challenges in our society, the founders and others who followed in their footsteps often worked to improve the lives and opportunities of everyday Americans.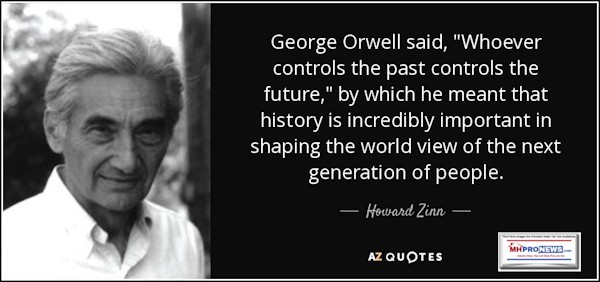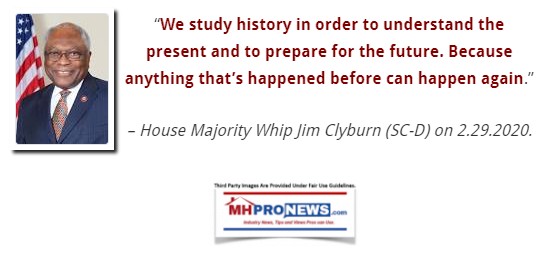 History is not there to be disregarded or ignored. It is there to learn from. The prudent and wise can learn from mistakes as well as from successes. Indeed, we can and should learn from mistakes and successes, be it our own or that of others.
For busy professionals, we sift through the evidence from across the left and right to present information that can be useful for those who cherish their freedom. Given that dozens upon dozens of mainstream media and academics came out pre-election 2020 and spoke about the bias of much of what passes for journalism, few things can be more important than understanding the truth of a important subjects.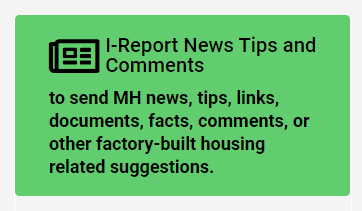 Our thanks to you, our sources, and sponsors for making and keeping us the runaway number one source for authentic "News through the lens of manufactured homes and factory-built housing" © where "We Provide, You Decide." © ## (Affordable housing, manufactured homes, reports, fact-checks, analysis, and commentary. Third-party images or content are provided under fair use guidelines for media.) (See Related Reports, further below. Text/image boxes often are hot-linked to other reports that can be access by clicking on them.)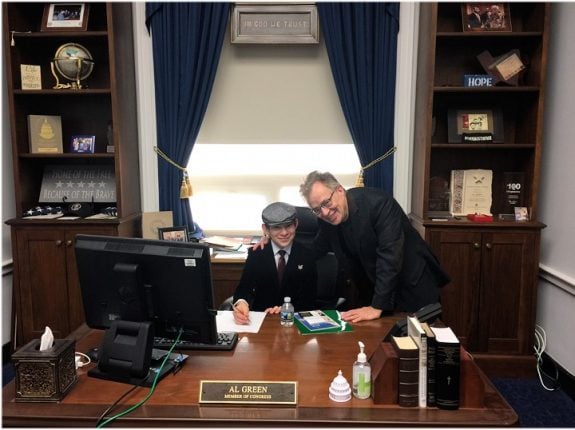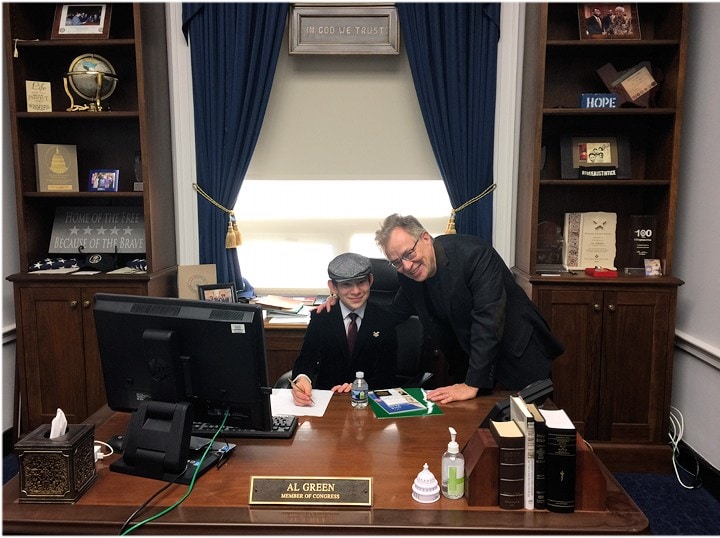 By L.A. "Tony" Kovach – for MHProNews.com.
Tony earned a journalism scholarship and earned numerous awards in history and in manufactured housing.
For example, he earned the prestigious Lottinville Award in history from the University of Oklahoma, where he studied history and business management. He's a managing member and co-founder of LifeStyle Factory Homes, LLC, the parent company to MHProNews, and MHLivingNews.com.
This article reflects the LLC's and/or the writer's position, and may or may not reflect the views of sponsors or supporters.
Connect on LinkedIn: http://www.linkedin.com/in/latonykovach
Related References:
The text/image boxes below are linked to other reports, which can be accessed by clicking on them.
"Mob Rules" – 2020 and Manufactured Housing Updates; plus, Sunday Weekly Headlines in Review
Labor Pains – We Hold These Truths To Be Self-Evident, Constitutionally Speaking, Get Or Keep Faith – plus Sunday Weekly Headlines Review
RBG, New York Times, BLM-Chinese Communist Bombshells Rock Democrats – Industry Impacts – plus Sunday Weekly Headlines Review