On 11/27/2020 the pal-item news site reported that "Home Sweet Home Developments or its owner, Matthew Jennings, have been named in at least 15 civil and criminal cases across Indiana…"
Days before NewsBug reported that "A businessman from Richmond, Indiana, has been charged with theft and fraud after failing to move a trailer home [sic] from Michigan to Wheatfield."
"Matthew J. Jennings, 41, owner of Home Sweet Home, a mobile home moving service in Richmond, was charged with theft where the value of property is between $750 and $50,000 (Level 6 felony) and home improvement fraud with the home improvement contract price at $1,000 or more (Class A misdemeanor) after failing to perform a business transaction with a Wheatfield resident," according to the NewsBug Rensselaer Republican.
According to the Jasper County Sheriff's Department (JCSD), the case began on May 1, 2020 when the purported victim notified county officers of theft and fraud. The victim said he paid Jennings to break down and move "a trailer home" [sic] – which might have been a mobile home or a HUD Code manufactured home – from Michigan to Wheatfield. The purported victim advised police that no work was done and no money was refunded. A warrant for arrest was issued and Jennings was arrested and transported to the JCSD Detention Center in Rensselaer, IN.

A post by the JCSD on their Facebook page said that "A subsequent investigation provided that the website for Home Sweet Home is no longer operational and upon further checking with the Better Business Bureau (BBB) there were several other complaints where other victims had paid Home Sweet Home Developments for work to be done and the work hadn't been done nor their monies returned. Matthew J. Jennings was found to be the registered owner of Home Sweet Home Developments.
Arrests and criminal charges are mere accusations. Every person is presumed innocent unless and until proven guilty in a court of law."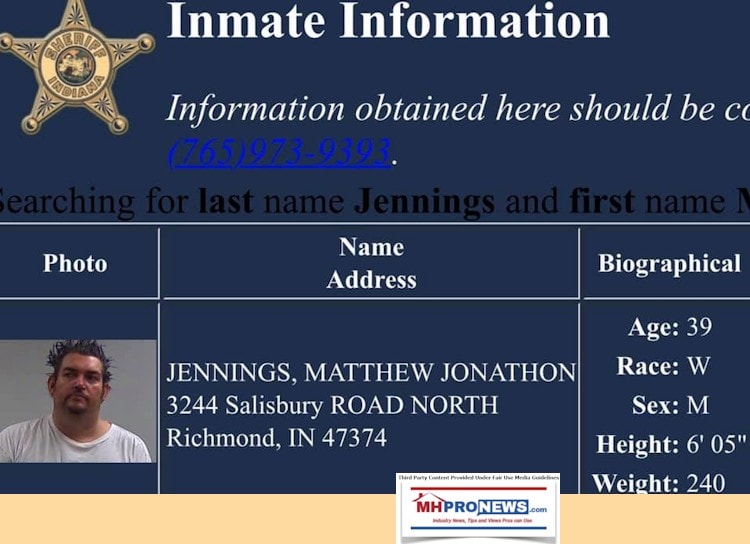 In a Facebook post dating back to 2018 by one of the purported victims had the heading "Conned by Matt Jennings." The collage of images below are from that Facebook post by a purported victim who spotlighted a pattern of such allegations by numerous others shown that point to Matthew "Matt" Jennings at Home Sweet Home Developments.
"Conned by Matt Jennings" from Facebook…
Note that part of the alleged scam included the use of faked reviews on Google in order to help mask the otherwise common 1-star ratings posted online by others.
"Lock them Up!" FTC – "Deceptive Trade Practices" – CBS Investigation of Dave Reynolds, Frank Rolfe, Manufactured Housing Institute Member Impact Communities; "Mobile Home University"
While the cases are different, something similar in terms of faking good reviews online, was alleged to have occurred with Manufactured Housing Institute (MHI) members Frank Rolfe and Dave Reynolds led Impact Communities.  See that report linked above. Also, MHLivingNews noted that some of the better online reviews in yet another troubling case also appear to be fake.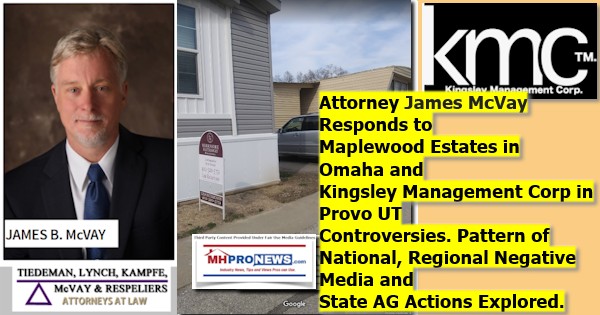 What follows is the warning online posted by the Better Business Bureau (BBB), which was referenced by several news sources above and also on Facebook by victims of the alleged con job.
Warning: Indiana company took payments to relocate modular homes but never delivered
By BBB Serving Central Indiana. November 3, 2020.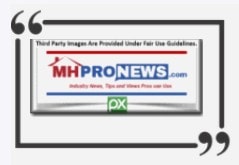 Better Business Bureau Serving Central Indiana (BBB) warns consumers to use caution when doing business with Home Sweet Home Developments, Inc. (HSHD) and its principal, Matthew Jennings. BBB has received multiple customer complaints and BBB Scam Tracker reports that allege the company took large down payments to relocate modular homes but never delivered their services. Consumers also allege that the company did not respond to requests for updates and refunds. Home Sweet Home Developments currently has an "F," rating, the lowest on the BBB scale due to multiple unanswered complaints and an active pattern of complaint.
"This unfortunate situation is similar to what BBB recently reported in a study on predatory moving companies," said Tim Maniscalo, BBB Central Indianapresident and CEO. "You could lose a lot of money if you don't carefully look into the company before hiring them."
Judy Johnson, a consumer from Wheatfield, Indiana, told BBB that she found HSHD on the internet while searching for someone to move her recently purchased manufactured home from a dealership in Michigan to land in Indiana. After browsing a few different businesses, she contacted HSHD and Jennings met with her to provide a quote. Johnson was impressed with the relatively low cost of the quote and with Jennings's demeanor. She told BBB that he was very polite and claimed to be an honest family man. Johnson was so impressed that she decided to enter a contract that very same day. Jennings told her that they would need a deposit of nearly $5,000 before they could move forward.
Having purchased the manufactured home with a loan, Johnson was required to submit the contract provided by HSHD to her bank before any down payment could be disbursed. Once Jennings picked up the check from Johnson's bank, problems began to occur. The timeline agreed upon in the contract was not honored. Deadline after deadline came and went and eventually Johnson requested her money back. Although many promises were made by the business to return her down payment, Johnson told the BBB that she never received it. By the time she filed a complaint with BBB, she had been waiting for a refund for more than six months.
"Do your research," Johnson said. "He'll tell you that he's a family man and that they're running a good Christian business, but none of it is true."
Keith Langdon, a consumer from Van Wert, Ohio, and an Elder in the Jennings Road Church of Christ, became involved with HSHD and Jennings while attempting to do a good deed. For years, the church had been attempting to sell a triple wide modular unit that was once used as a classroom. The church eventually found a buyer that intended to use the residence as a home and needed to transport the unit about 20 miles from the church. The buyer hired HSHD to move the unit for them, but there was a catch: the buyer only had a portion of the $4,900 HSHD was charging for the move. Langdon and his church were anxious to get the units off the property and recognized an opportunity to help a family in need, so they offered to cover the difference of about $3,000.
Langdon eventually met up with Jennings and his crew while they worked on the unit. Seeing that HSHD had already prepped the unit for moving, and also being impressed with Jennings who, once again, presented himself as a Christian and a family-man,  Langdon felt comfortable handing over the rest of the money. Unfortunately, when Langdon returned later that day to check on the progress of the move, he found that Jennings and his crew were gone. What followed was a month's worth of promises and subsequent no-shows by Jennings. Finally, more than a month later, HSHD returned to move the trailer. They moved the unit to the church's parking lot, citing road construction as yet another reason as to why they could not complete the move. This was the last time Langdon saw HSHD or Jennings and eventually had to hire another mover. All requests for a refund went unanswered. Before involving themselves with HSHD, Langdon and the Jennings Road Church of Christ stood to gain a modest profit while helping a family in need. Once everything was said and done, they suffered a loss of around $1,500.
"He cannot be trusted," Langdon said. "He will lie to you. Promises will not be kept. He's completely untrustworthy."
BBB records indicate that consumers in Kentucky, Ohio, and Indiana have all had similar experiences with Jennings and HSHD. Consumers report to BBB losses in excess of $33,000. The BBB reached out to the HSHD regarding its pattern of complaint. While the business did call BBB and indicate its willingness to respond, no such response was ever received.
If you've had similar experiences with Home Sweet Home Developments, BBB encourages you to report your experiences:
File a complaint with the state's Attorney General.
Submit complaints and reviews to the Better Business Bureau and submit tips through BBB Scam Tracker."
## End of BBB alert. ##
Additional Information, MHProNews Analysis and Commentary in Brief
Mainstream housing is roaring. Yet, during an affordable housing crisis, manufactured housing is snoring? That should cause people with intellectual curiosity to wonder, why?
Manufactured Housing Institute Ducks While NAR Mainstream Housing Sales, per CNN , "Are off the Charts," plus Manufactured Housing Investing, Stock Updates
On our MHLivingNews sister site, and here on MHProNews,  we have periodically over the course of several years made the case that the manufactured home industry ought to police its own, as well as look to others when purported illegal or unethical behavior occurs.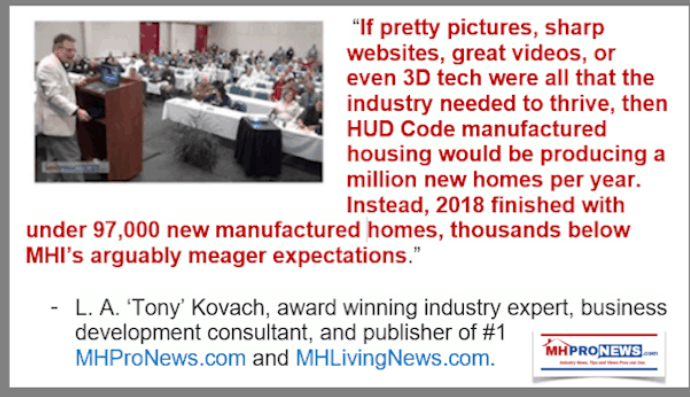 Certainly, our trade publications seek to do that as instances such as these are brought to our attention.
While problematic behavior at times involve smaller operations such as "Home Sweet Home Developments, Inc.," and "Matthew Jennings," regrettably, there are arguably larger operations that engage in illicit, deceptive, unethical, and potentially illegal trade practices.
A Manufactured Housing Executives Council (MHEC) member that is a state association executive told MHProNews that trade associations should not be in the business of giving cover to so-called "bad actors." That state executive is not alone in that belief.
But as the cases linked above and linked again here and here for convenience indicate, or as other instances of problematic behavior by often large manufactured home industry companies have revealed, these problems occur often enough where the image of the manufactured home industry itself is arguably tainted by these 'black hat' behaviors.
To the point raised by that MHEC member, why don't state associations and/or the Manufactured Housing Institute (MHI) apply their respective rules of ethical conduct and eject such "bad actors?"
Is it because some of the association executives themselves benefit from the status quo, and are happy to go along with "con" "scam" and "rip-off" artists of whatever size operation?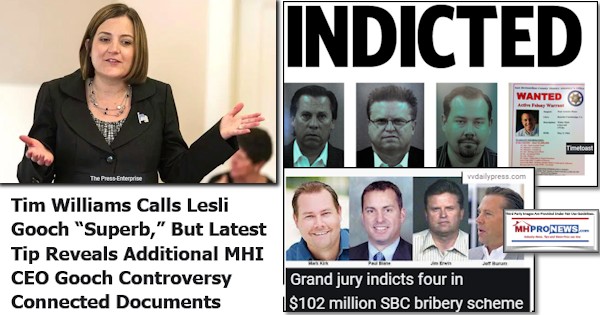 What the BBB's statement – and that of others – alleged is that Jennings postured being this upstanding Christian citizen. Rephrased, he was allegedly a smooth liar. A similar smooth, confident lie can seemingly occur at a larger level too.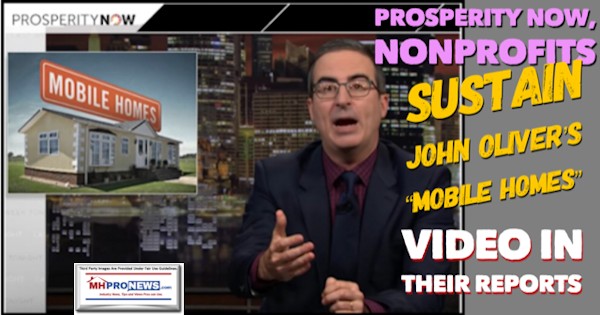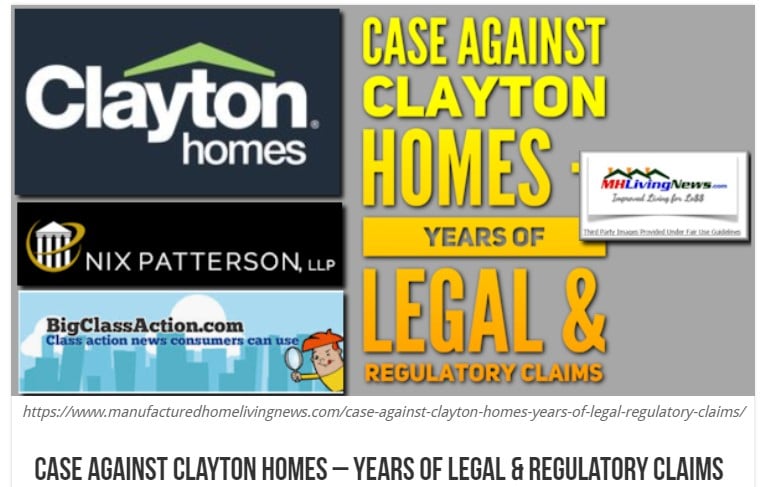 MHProNews is aware of several developments on legal and publishing fronts by others that point to the need for 'white hat' manufactured housing professionals to do what the Manufactured Housing Association for Regulatory Reform (MHARR) has advised for years. Namely, to form a new post-production trade group that MHARR can work with.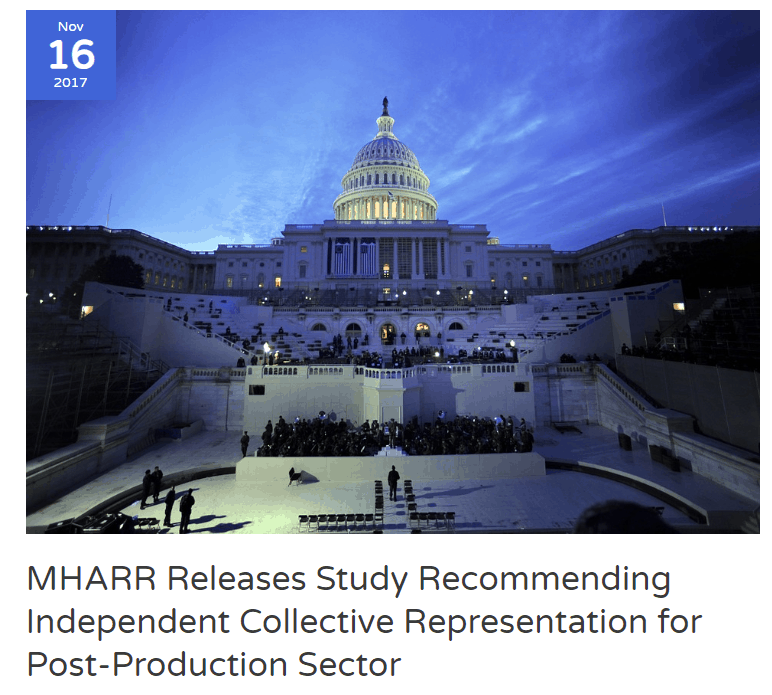 Doing so could benefit consumers and white hat industry firms alike.
Complaints to State and Federal Officials, Agencies About Corrupt Practices in Manufactured Housing Industry Growing
The industry should be soaring, but instead is snoring. The status quo seems to work for a few, but not for thousands of smaller white hat operators.
To learn more about other cases of alleged illegal and immoral behavior that often involves complaints or action by public officials and coverage in mainstream media reports, see the linked reports above as well as those that follow the byline and notices.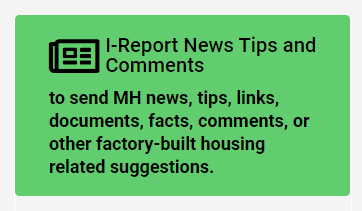 There is always more to read and more to come. Stay tuned with the runaway number one source for authentic "News through the lens of manufactured homes and factory-built housing" © where "We Provide, You Decide." © ## (Affordable housing, manufactured homes, reports, fact-checks, analysis, and commentary. Third-party images or content are provided under fair use guidelines for media.) (See Related Reports, further below. Text/image boxes often are hot-linked to other reports that can be access by clicking on them.)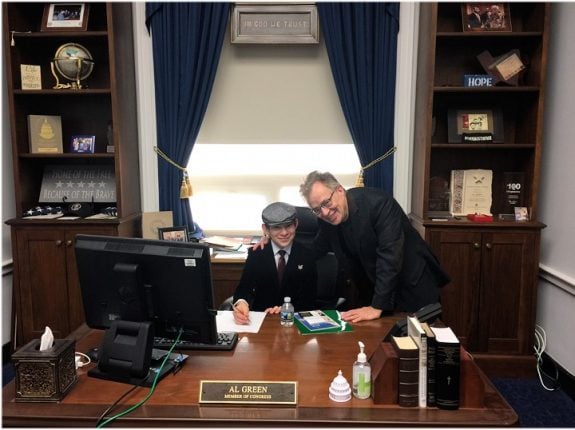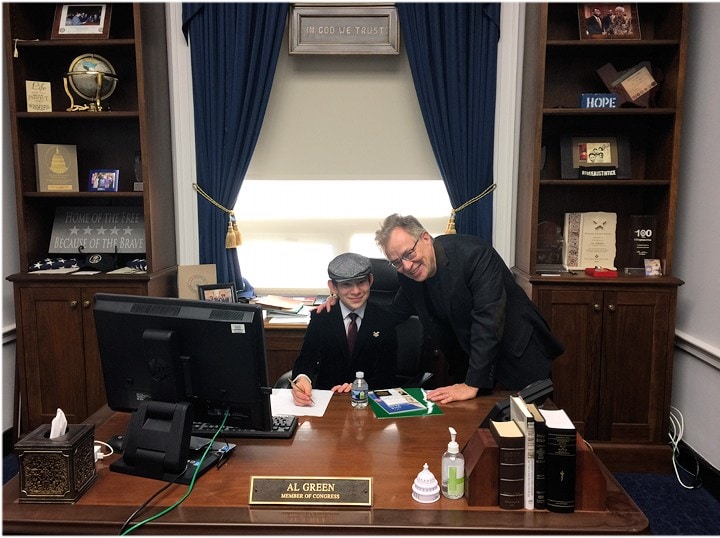 By L.A. "Tony" Kovach – for MHProNews.com.
Tony earned a journalism scholarship and earned numerous awards in history and in manufactured housing.
For example, he earned the prestigious Lottinville Award in history from the University of Oklahoma, where he studied history and business management. He's a managing member and co-founder of LifeStyle Factory Homes, LLC, the parent company to MHProNews, and MHLivingNews.com.
This article reflects the LLC's and/or the writer's position, and may or may not reflect the views of sponsors or supporters.
Connect on LinkedIn: http://www.linkedin.com/in/latonykovach
Related References:
The text/image boxes below are linked to other reports, which can be accessed by clicking on them.
Managers Arrested, Multi-Million Suit in Tornado Related Case; State AG Engaged, Citing Lease-To-Own Violating Federal Law, Other "Abuses"
Arrested! Manufactured Home Community Pro, Others Arrested & Charged w/Crimes – Resident Says, 'We're Prisoners of the Trailer Park'
Arrested! Attorney General Files Charges on Manufactured and Modular Home Retailer, Police Arrest Suspect
Village "Mobile Home Park" "Condemned" – City Orders Community Closed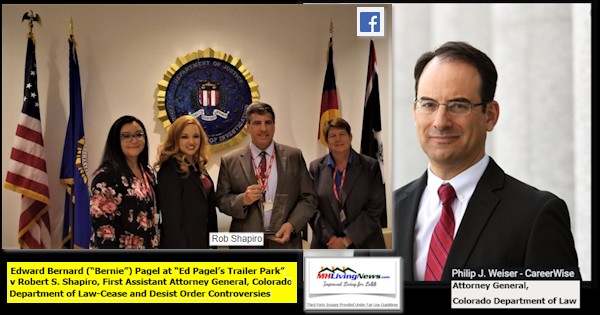 Exposé – Manufactured Housing Institute CEO Lesli Gooch, FHFA, GSEs, MHEC, MHARR, and MHI Award Winner Marty Lavin on Duty To Serve Manufactured Home Loan Controversies
Evidence-Based State of the Manufactured Housing Industry, Fall 2020 Report – plus, Sunday Weekly Manufactured Home Headlines Review
Skyline Champion's Mark Yost – "COVID Plant Shut Downs" Related – Statements, Data, and Manufactured Housing Corp and Industry Trends
Manufactured Home Production, Shipments Rise September 2020, HUD Manufactured Housing Data, Manufactured Housing Association for Regulatory Reform Statement, plus Weaponized Agenda-Driven News
Can the Many Defeat Big Money, Big Media, and Major Tech Masters? Plus, Sunday Weekly Headlines in Review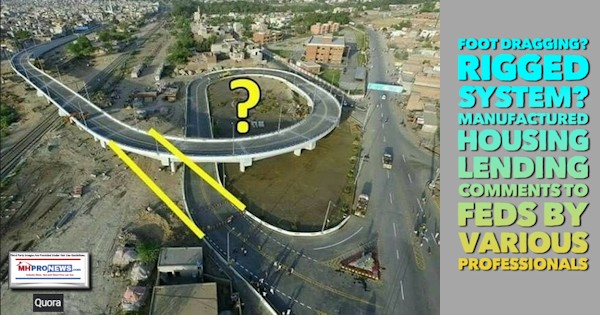 Epic! Creating 200,000 New MH Homesites in 4 Years; Allegations of Corruption by Fannie, Freddie, Others in Duty to Serve Manufactured Housing Law