In a press release to the Daily Business News on MHProNews, is the following from the New York State Attorney General's (NY AG) office.
The release contains the details of the suspect arrested and charged with swindling over a $1 million dollars from would-be buyers of factory-built homes.  The NY AG's release will be followed by additional, related news, an ABC affiliate's video, plus some commentary and links to related issues.

Attorney General James And NYS Police Announce Arrest Of Upstate Resident For Scheme To Defraud Over 40 Homebuyers
Sherrie A. Burton, Owner of Valued Homes, Charged With Stealing Over $1 Million from Buyers of Modular and Manufactured Homes throughout Upstate New York  
UPSTATE NEW YORK – Attorney General Letitia James and State Police Acting Superintendent Keith Corlett announced today the arrest of Sherrie A. Burton for defrauding homebuyers throughout Upstate New York of over $1 million. The defendant was arraigned today on a 9-count felony complaint including charges of Grand Larceny in the Second and Third Degrees and Scheme to Defraud in the First Degree. A joint investigation by the Attorney General's Criminal Enforcement and Financial Crimes Bureau and the New York State Police revealed that Burton allegedly used her businesses, Valued Manufactured Housing, Inc. ("VMH") and Valued Homes ("VH") to fraudulently solicit deposits, down payments, and even full cash payments from unsuspecting customers of modular and manufactured homes. She then allegedly used the money for personal expenses and to further her ongoing scheme.   
"We will never tolerate any fraudulent behavior that takes advantage of hardworking New Yorkers," said Attorney General Letitia James. "Instead of fulfilling the dream of homeownership, Ms. Burton allegedly defrauded homebuyers and used their savings for her personal expenses and gains. My office will continue to aggressively investigate and prosecute anyone who engages in activities that harm our residents." 
"I applaud the work performed on this case by the New York State Attorney General's office and our State Police Investigators," said Acting New York State Police Superintendent Keith M. Corlett. "This individual perpetuated a devious scheme to defraud hardworking New Yorkers out of thousands of dollars for her own gain. Because of the strong collaboration among law enforcement, we were able to expose this fraud. The State Police will continue to work with our law enforcement partners to end these types of fraudulent practices and hold accountable those who prey on innocent people." 
According to the felony complaint and statements by the prosecution in court, between at least March 2015 and July 2018, the defendant operated VMH and VH in South Glens Falls, Saratoga County, which offered to sell homebuyers newly built manufactured and modular homes. Manufactured homes are factory-built houses engineered and constructed to the specifications of the U.S. Department of Housing and Urban Development's federal building code, while modular homes are factory-built homes that are built to state building standards. Both manufactured and modular homes are transported on a carrier and permanently set on a foundation.   
Prosecutors allege that Burton falsely represented to customers that they needed to put a substantial deposit in order for the manufacturer to begin construction of their new home, while in reality the manufacturers did not require such a deposit.  Burton then allegedly diverted the deposits for her own use, instead of using them towards the purchase of the victims' homes.  In other multiple instances, Burton allegedly used the deposits to pay her own personal expenses, including purchases at Zynga Games, Amazon.com and the Home Shopping Network, expenditures at Turning Stone Resort and Casino, payments for hotels, groceries, gas and alcohol, credit card payments, and cash withdrawals. In other instances, Burton allegedly used deposits from new victims to further her ongoing scheme by paying manufacturers for homes she had promised to prior customers months before. 
Also according to prosecutors, Burton obtained financing to purchase floor plan or display models, yet sold them as new models to many customers, leaving the victims without legal title to the home and the lenders believing the homes were still on display at her showroom.   
In one instance, a victim received a home from Burton but could not obtain title allowing her to insure or borrow against the home for over a year. In another instance, a victim provided a deposit of $8,000 to Burton, who never remitted the money to the manufacturer, and the victim therefore had to obtain a mortgage for the full price of the home — essentially paying the deposit twice. Many customers who paid Burton never received a home, and never got a refund of their money. 
Burton was charged in the Attorney General's felony complaint, filed today in Saratoga County,  with three counts of Grand Larceny in the Second Degree, a class C felony, five counts of Grand Larceny in the Third Degree, a class D felony, and one count of Scheme to Defraud in the First Degree, a class E felony. 
The Attorney General's investigation is ongoing. According to the prosecution, the investigation has thus far uncovered over 40 victims of Burton's scheme in and around Upstate New York, who were allegedly defrauded out of over $1 million.   
Burton, 64, was arraigned today in Town of Moreau Justice Court before the Honorable Jeffrey B. McCabe. Bail was set in the amount of $75,000 cash or $150,000 bond. 
If convicted of all counts, Burton faces up to 10 to 20 years in state prison. The charges against the defendant are allegations and the defendant is presumed innocent unless and until proven guilty.    
The criminal investigation commenced after multiple victims filed complaints with the Attorney General's Consumer Protection Bureau. To protect yourself from becoming a victim of a home or property sale scam, Attorney General James offered the following tips: 
Before contracting for a large purchase, DO YOUR HOMEWORK:
Ask for references and call them.
Research online for complaints:
Check the better Business Bureau website and review the basis for their rating, including the complaint summaries, which are usually available online.  If you see anything that gives you pause, take your business elsewhere.
Be wary of providing a large deposit upfront.  Remember, if the business fails, you will likely not get your deposit back.
If you give a deposit that is supposed to be used for a specific purpose, demand proof that it has been applied to that purpose.
Review any contract carefully before signing it and keep a copy for your records. You will be bound by the contract terms — any oral representations made are unenforceable.
If you believe you have been scammed as part of a home or property sale, submit a complaint to the New York State Attorney General's Office: https://ag.ny.gov/consumer-frauds/Filing-a-Consumer-Complaint
Attorney General James thanks the New York State Police Bureau of Criminal Investigations and Financial Crimes Unit for their valuable assistance on this investigation.  
Consumer complaints were handled by Assistant Attorneys General Amy Schallop and Emily Auletta of the Attorney General's Consumer Frauds and Protection Bureau, under the supervision of Deputy Bureau Chief Laura J. Levine and Bureau Chief Jane Azia. 
The criminal case is being prosecuted by Assistant Attorney General Philip V. Apruzzese and Special Counsel Benjamin S. Clark of the Attorney General's Criminal Enforcement and Financial Crimes Bureau, with the assistance of Legal Support Analysts Kira M. Russom, Rebecca Jacobson, and Supervising Analyst Paul Strocko. The Bureau is led by Bureau Chief Stephanie Swenton and Deputy Bureau Chief Joseph D'Arrigo. The Criminal Division is led by Chief Deputy Attorney General José Maldonado. 
The OAG investigation was conducted by Investigator Samuel Scotellaro, III, under the supervision of Supervising Investigator Mark Spencer and Deputy Bureau Chief Antoine Karam. The Investigations Bureau is led by Chief John Reidy.  
— end of NY AG's Press Release —
Local Media
With but one factual error, that the news source themselves then clarified/corrected, the Daily Gazette made some useful additional points to the above.
"Also, prosecutors allege, Burton would obtain financing to buy floor plan or display homes and sell them as new. This left victims without legal title to the home and left lenders believing the homes were still on display at her business." Those display models, if they were purchased new, are new in the eyes of the law.  But the practice described is known in the industry as 'Sold out of Trust' or sometimes as SoT for short.
The following is also from the Daily Gazette, and lays out some insightful background.
"The Better Business Bureau revoked its accreditation of Valued Manufactured Housing on Nov. 15, 2018, for not making a good-faith effort to resolve the disputes. 
The BBB website shows 10 of these complaints, some with responses. 
On Jan. 17, 2017, "Bruce and Sherrie" gave a lengthy explanation for the situation that led to a complaint and a promise to resolve the matter. 
On Aug. 30, 2018, in the same response to multiple complaints, the unidentified writer states that she is distraught at her own incompetence; that the family business is shut down after 26 years; that her son Jeremy and her husband were integral to the business and had both died; and that she'd made arrangements with a builder so that customers would get their homes and not lose their money.
An obituary published in his native Utica indicates Bruce Burton died Feb. 12, 2017, and that he was predeceased by his son Jeremy."
There are several takeaways from this incident.  In no particular order of importance:
The New York State AG's tips to home seekers are relevant, but it clearly should apply to all housing being sold or leased, not just factory-built homes. For example, scams on Craigslist or elsewhere involving conventional housing are legion.
The NY AG has previously brought to heel manufactured home community operators who were doing 'contract for title' or 'rent to own' a.k.a. 'lease to own' purchases, which are arguably errantly are still promoted and taught by George F. (F?) Allen, Spencer Roane, and their SECO colleagues. An MHI affiliated member attorney has told MHProNews that given the current state of federal law, he believes that the days of so-called Lonnie Deals are over, and that all such 'rent or lease to own' plans are illegal, because they are 'disguised credit transactions.' So industry professionals should approach with skepticism those who advocate such methods.
Once a given state begins to target an industry, it is not uncommon for other states to follow suit. Manufactured housing post-production associations are in some cases apparently failing to advise their members of the risks involving some practices. Indeed, the Midwest Manufactured Housing Federation (MMHF), and others have to some degree promoted Allen, Roane, and SECO, when they are advocating and engaging in practices that are risky to industry professionals, and purportedly are harmful to any number of consumers, like those reported here.
While it may not seem related at first blush, the second half of the article linked below very much relates to some of the issues bulleted above.  You can access the following, or other articles below the byline and disclosures, by clicking on the linked text/image box.
Do Looming Shareholders Suits Against Cavco Industries Foreshadow Problems for More Manufactured Home Industry Publicly Traded Firms?
Hungry! But Don't Go The Wrong Way
The vast majority of the manufactured home industry's independents and other professionals are looking to earn money honestly.  They are often hungry for knowledge. They want authentic education.  But in many cases, they clearly do not know which way to turn.  When an association or trade group gives tacit or active support to those who teach problematic behaviors, is the association opening themselves up to possible liability?  We have legal sources that say, yes.
Furthermore, a good trade group ought to condemn any bad behavior, while offering examples of the opposite.
In practical terms, this incident and the others like it are another wake up call to the industry's ethical independents to organize on educational, lobbying, and communications. There is an affordable housing crisis.  There are many options for selling more homes in an authentic, sustainable and legitimate ways that could lead to record sales.
That can be done by individual businesses, or by some teaming up and working in concert. To learn more, click here and scroll through the options.
The Legal Process Grinds Slowly
There are reasons to believe that several large industry firms are under various federal investigations.  So when an individual retailer gets arrested and charged, one should not forget that this is a reminder that larger operations could face similar legal woes in the days ahead.  See more in the related reports, below the byline and disclosures.

While the Manufactured Housing Institute (MHI) holds their winter fund-raiser – err, the MHI Winter Meeting – in Austin, TX, welcome to the ongoing drama that is buffeting MHVille in 2019. "We Provide, You Decide." © ## (News, analysis, and commentary.)
NOTICE: You can get our 'read-hot' industry-leading emailed headline news updates, at this link here. You can join the scores who follow us on Twitter at this link. Connect on LinkedIn here.

NOTICE 2: Readers have periodically reported that they are getting a better experience when reading MHProNews on the Microsoft Edge, or Apple Safari browser than with Google's Chrome browser. Chrome reportedly manipulates the content of a page more than the other two.
(Related Reports are further below. Third-party images and content are provided under fair use guidelines.)
1) To sign up in seconds for our MH Industry leading emailed news updates, click here.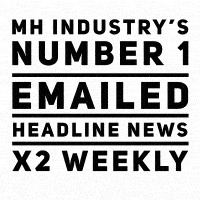 2) To pro-vide a News Tips and/or Commentary, click the link to the left. Please note if comments are on-or-off the record, thank you.
3) Marketing, Web, Video, Consulting, Recruiting and Training Re-sources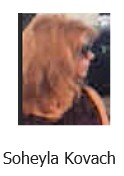 Submitted by Soheyla Kovach to the Daily Business News for MHProNews.com. Soheyla is a managing member of LifeStyle Factory Homes, LLC, the parent company to MHProNews, and MHLivingNews.com.
Related Reports

:
You can

click on the image/text boxes

to learn more about that topic.
George Allen Blasts MHI, NCC Ignoring Own, Spencer Roane, SECO, COBA7, Tom Lackey Controversies
Spencer Roane w/Southeast Community Owners (SECO), Praises Tom Lackey, Accused of Rent-to-Own Manufactured Home Sales Improprieties
21st Mortgage Suit's CFPB Denial, Exclusive Document on Berkshire Hathaway Manufactured Housing Brands Investigation
MHVille Exclusive – Democrats Senators Sign Anti-Competitive Practices Letter to DoJ, Plus MH Market Updates
Clayton Retail GM Earns Big Bucks, Insider Insights for Manufactured Housing
Washington, D.C., February 4, 2019 – The Manufactured Housing Association for Regulatory Reform (MHARR) reports that according to official statistics compiled on behalf of the U.S. Department of Housing and Urban Development (HUD), HUD Code manufactured home production declined again in December 2018.
Motion – or, more accurately, activity – in and of itself, is not necessarily synonymous with, or equivalent to, realprogress, or, in fact, any progress at all.
Washington, D.C., January 8, 2019 – The National Association of Manufactured Housing Community Owners (NAMHCO), a new, independent association representing a key manufactured housing industry post-production constituency, has announced a major step in its initial organization and the start of national-level advocacy activities to better and more effectively represent the post-production sector in Washington, D.C.
Washington, D.C., November 15, 2017 – The Board of Directors of the Manufactured Housing Association for Regulatory Reform (MHARR) has authorized the public release of a comprehensive internal study by the Association of the past, present and future representation of the post-production sector (PPS) of the federally-regulated manufactured housing industry.