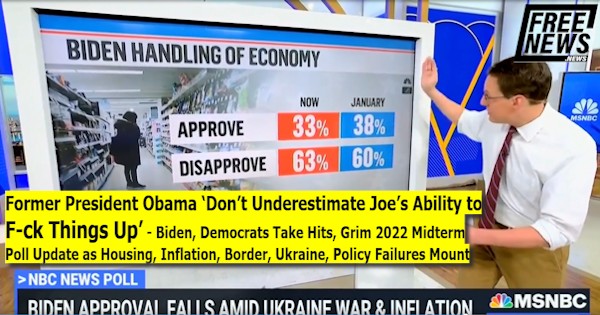 Barack Obama reportedly said: "Don't underestimate Joe's ability to [f-ck] things up" according to Yahoo, Politico, and CBS19 news, among other media sources that cited that memorable quote by 44th president's doubts about his former vice president, Joe Biden. Obama went on to say, "And you know who really doesn't have it? Joe Biden," Obama reportedly added. CBS19 said: "In his book Ben Rhodes, Obama's former deputy national security adviser, penned, "in the Situation Room, Biden could be something of an unguided missile."" That high level of doubt between Democrats about Biden has arguably been proven prescient. In fairness, that same source noted that "Since Mr. Biden secured the Democrat nomination Mr Obama has enthusiastically backed him." Prior to the South Carolina primary in 2020 and the strong endorsement by House Majority Whip James "Jim" Clyburn (SC-D), Biden was trailing several of his Democratic rivals in delegates. If not for extraordinary support from Clyburn an array of business and political interests that Time's Mary Ball called a "cabal" "of thousands" in her controversial column, "The Secret Bipartisan Campaign That Saved the 2020 Election." Against that backdrop are the tanking poll numbers that Biden is experiencing. A range of media across the left-right divide have been saying for weeks that barring some reversal, Democrats are heading toward a midterm disaster in the House of Representatives and may lose the U.S. Senate control too. As CNN reported on 4.3.2022: "So how likely are Republicans to win this fall? Historically, very likely." CNN added, "the uptick in retirement announcements by several longtime Democratic incumbents in recent months is a telling sign they weren't looking forward to serving in the minority.
That same CNN report said, "Just 61 House races (out of 435) are currently rated as competitive by Inside Elections. Of those, only 16 are rated as Toss-up races — seven seats held by Republicans, eight held by Democrats and one new seat in Colorado." It went on to say:
"the National Republican Congressional Committee, the campaign arm of the House GOP, expanded its list of targetsto 72 Democratic-held or newly created seats, including districts that now-President Joe Biden carried by double digits in 2020."
"On the same day as the NRCC announcement, House Majority PAC — the leading Democratic super PAC focused on House races — publicized TV and digital advertising reservations of more than $100 million across 50 media markets. That's nearly double the amount the group made in initial reservations in 2020."
On the list of seats at risk is Rep Cindy Axne, (IA-D). She is a leader in a manufactured home resident rights legislation that is working its way through the legislative process in the Congress.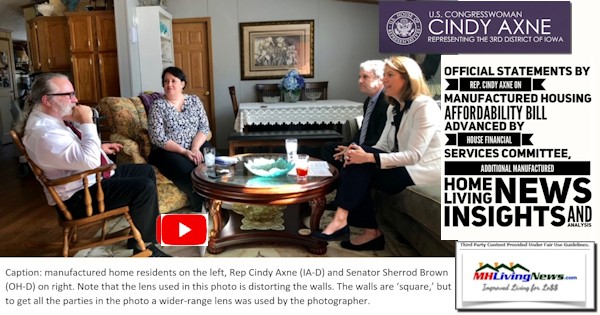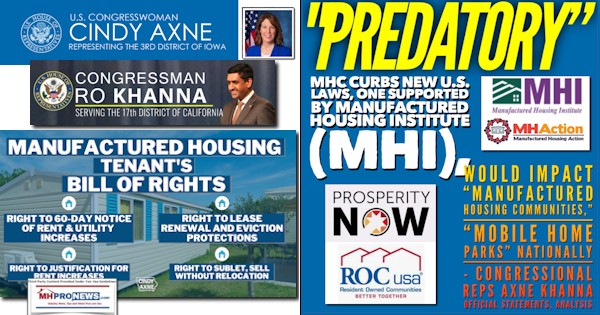 CNN went onto make the following point. "Republicans were encouraged by their gains with Hispanic voters in 2020 and hope that trend continues this year, especially in places such as Texas' Rio Grande Valley, where several House seats are in play."
Against that background is the following from WND Newscenter to MHProNews on the latest polling and what it seems to foreshadow for the 2022 midterms.
HAIL TO THE CHIEF
Biden approval among Hispanic voters plungers to 32% in new poll Portends electoral disaster for Democrats
Elizabeth Stauffer, The Western Journal    
Published April 1, 2022 at 2:58pm
A Quinnipiac University national poll just handed Democrats some very bad news.
For years, Democrats could count on the loyalty of a large majority of Hispanic voters. But this group has been steadily turning away from President Joe Biden in big numbers.
The survey, released Wednesday, asked 1,462 American adults if they approve or disapprove of Biden's job performance. Just 32 percent of Hispanic voters approved, compared with a whopping 54 percent who disapproved. Fourteen percent were undecided.
The poll, taken March 24-28, had a margin of error of plus or minus 2.6 percentage points.
No doubt, Democrats will dismiss this poll as an outlier, but they will do so at their peril. Pollsters across the political spectrum have identified the Latino shift away from the Democratic Party. What began as a gradual trend during the presidency of Donald Trump has accelerated with each passing month of Biden's administration.
Overall, just 36 percent of those surveyed approved of Biden's handling of the presidency, 55 percent disapproved and 10 percent were unsure. Responses from Hispanic voters are nearly identical to those of the general population which suggests they share many of the same concerns.
This blending of sentiment is apparent throughout the survey results.
Participants were asked if they approved of Biden's handling of the economy. Overall, 34 percent of respondents approved, 58 disapproved and 8 percent were undecided. Among Hispanics, 29 percent approved, 56 percent disapproved and 15 percent were undecided.
Another question asked what respondents considered to be the "most urgent issue facing the country today." The choices were: "Russia's invasion of Ukraine, COVID-19, inflation, unemployment, climate change, health care, racial inequality, immigration, election laws, the Supreme Court, or crime."
The top three concerns overall were inflation (30 percent), Russia's invasion of Ukraine (14 percent) and immigration (9 percent).
Among Hispanics they were inflation (31 percent), Russia's invasion of Ukraine (12 percent) and immigration (12 percent).
It might be news to Biden administration officials that Hispanics are just as concerned about the border crisis as other Americans — maybe even more so.
Although the starting point might differ among various pollsters, the size of the shifts in opinion remains the same.
For example, a Univision poll conducted in February found that support for Biden among Hispanics had fallen by 21 points over the previous year from 76 percent to 55 percent. Disapproval increased from 24 percent to 43 percent.
The Spanish-language network cited inflation and pessimism about the future for the drop.
As mentioned earlier, Hispanics began trending toward the Republican Party during the Trump administration. Trump's support among Hispanics was 8 points higher in 2020 than it had been in 2016, according to The Wall Street Journal.
Citing a study conducted by Equis Labs, the outlet reported: "Shifts in some parts of the country were larger. In its analysis of the 2020 electorate, Equis Labs, which studies the Latino electorate, found swings toward the GOP of 20 points in parts of Florida's Miami-Dade County; of 12 points in the Rio Grande Valley of Texas; and double-digit swings in parts of the Northeast. In South Florida, the shift was big enough to flip two congressional seats to the GOP, the firm concluded."
The Democrats' embrace of identity politics blinds them to the fact that as time goes on and immigrants become more assimilated into the culture, their concerns will begin to mirror those of other Americans.
Hispanics generally share many of the same values as America's conservatives. They tend to oppose abortion and prioritize religion and family. They worry about inflation, crime and the education of their children.
So the Democrats' strategy of opening our southern border to flood the country with illegal immigrants might not turn out to be quite the advantage they had envisioned
In 2002, liberal journalists Ruy Teixeira and John Judis published a widely read book titled "The Emerging Democratic Majority." They predicted that the growing diversity in the U.S. population would lead to Democratic dominance for years to come.
Teixeira and Judis were right about the browning of America. By 2045-50, whites likely will comprise less than 50 percent of the population.
However, they were wrong to declare this automatically meant Democratic dominance. That assumed that most Hispanics would remain loyal to the party. (Teixeira explained the new dynamics in an Aug. 31 article on Substack.)
The whole idea behind the party's lax border policies was/is to import future Democratic voters in large numbers. If these people are turning toward Republicans, and at such a rapid pace, this is a major problem for Democrats.
After taking a look at the Quinnipiac poll, the Washington Examiner's David Freddoso wrote: "¡Vamos, Brandon!"
Yes!
This article appeared originally on The Western Journal. ##
FSC Chair Waters Steps into Controversy Caught on Video
Congresswoman Maxine Waters (CA-D) dropped an "F" bomb of her own in the video below.
Here's the video of Maxine Waters telling a group of homeless people to "go home" to which somebody replies "we ain't got no home." pic.twitter.com/wHMHkBlvtt

— Greg Price (@greg_price11) March 31, 2022
Waters, who chairs the powerful House Financial Services Committee and has been a periodic critic of Clayton Homes and certain predatory aspects of behavior by some Manufactured Housing Institute (MHI) members, reportedly cautioned a L.A. Times journalist against running with a story that cast her in a bad light. In telling the homeless to "go home" when an apparent photo op went awry and no housing vouchers were available to be handed out, a homeless person can be heard responding to her by saying they are homeless, and that is why they are there.
Breitbart cited "The Washington Post reported investors last year owned almost one in seven homes sold in the top U.S. metropolitan areas. That is the most in 20 years, according to the Post's analysis of statistics from the Redfin website: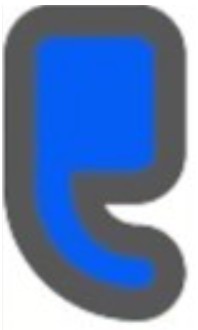 "In Charlotte [North Carolina] and elsewhere, according to The Post's analysis, investors have purchased a disproportionate number of homes in neighborhoods where a majority of residents are Black. Last year, 30 percent of home sales in majority Black neighborhoods across the nation were to investors, compared with 12 percent in other zip codes, The Post's analysis shows.
In Charlotte and surrounding Mecklenburg County, landlords backed by Wall Street own roughly 11,500 houses — more than 4 percent of single family homes, according to an analysis last year by the University of North Carolina at Charlotte Urban Institute. Most of the houses are in the starter home price range, "likely putting the most pressure on the lower end of the market," said the institute's Ely Portillo.
Most of those purchases were made by one of six major out-of-state companies: Progress Residential, American Homes 4 Rent and Invitation Homes each owned more than 2,000 homes, according to the Urban Institute analysis, while Tricon, Amherst Residential and First Key each had more than 1,000 homes." 
MHProNews recently reported on that investor trend buying a growing share of single-family housing in the report linked below.
'Big Wall Street Firms Role' in 'Skyrocketing Rents' Median Rents Hit New Record 'Lack of New Construction' 'Corporate Landlords' Contributing Causes – Facts, Video, Analysis; plus MHVille Markets
How that plays out in manufactured home communities were the focus of the recent reports linked below.
New York Times – 'Mobile Home Parks Attract Investors' 'Threatening Stability' of Affordable Manufactured Home Living, Manufactured Housing Institute Member Firms Named, Laws Probed; Plus MHMarkets
U.S. Senate Banking Testimony -'How Private Equity Landlords are Changing the Housing Market'– Private Equity Stakeholder Project Hits News–More MHC Development Wanted; plus MHVille Markets
Breitbart, citing the Washington Post, said homeowners associations are pushing back against out of state investors using a variety of tactics, which are illustrated in the tales and points noted below.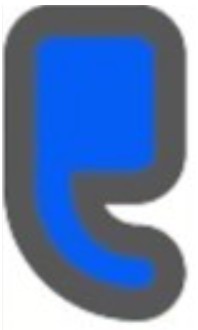 "We were being bombarded," Valerie Hamilton, past president of the Potters Glen Homeowners Association in her Charlotte, N. neighborhood, said.
"Don't get me wrong — there are some very good renters in this neighborhood," Hamiliton explained to the outlet. "But people who own their homes usually take more pride in their property, and we wanted to make sure we keep a place for them."
"Our main concern was with the faceless investment groups who were buying the homes more than just the renters," Justin Kerner, 41, a former home association board member said in the Post report. "If we're sending a notice about garbage on the lawn to a company in Las Vegas, it's going to end up on the desk of someone who doesn't care what the neighborhood looks like."
And aside from failing to maintain properties, crime also has moved in with the rentals.
"Six homes had bullet holes," Keri Miller, treasurer of the homeowners association at Avalon at Mallard Creek in North Carolina, said about crime in her neighborhood.
The HOA's in some states have been implementing new rules to keep the rental inventory capped, including the requirement that homeowners must not rent their home for one to two years.
"It's working," Miller said." – per Breitbart and the Post.   
MarketWatch and economist Ian Shepherdson are saying that mainstream housing sales could drop by 25 percent before the end of summer 2022.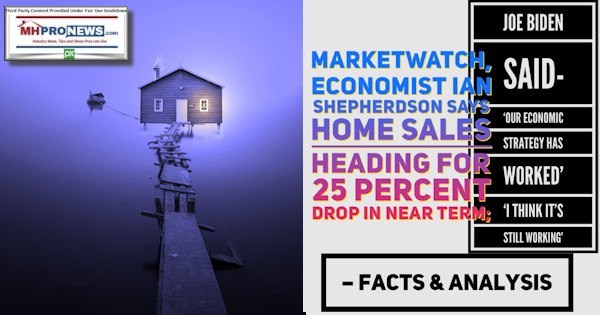 Consequences – More Information, Added MHProNews Analysis and Commentary
There are real world consequences to bad policies and poor implementation of policies. There are also consequences when corruption is involved, which is a growing set of allegations against the Biden regime, with Joe's son Hunter Biden increasingly being used as Exhibit A.
"Business as Usual is Dead or Dying" said a screen capture from the World Government Summit, per their own video. Biden matter-of-factly told the Business Round Table, per the White House website, that there is a New World Order forming. He wants big American businesses to be in the lead of that movement.
Russian Disinformation? CNN and WND Report on "World Government Summit," Joe Biden Address to Business Roundtable on "the New World Order;" plus Sunday Weekly Headlines Review
This is the Biden Administration that the Manufactured Housing Institute (MHI) has fawned over while fumbling opportunities to advance manufactured housing under the Trump administration. Who said? An MHI insider to MHProNews, who also dropped the F-bomb.
Since Loss of Stinebert at Manufactured Housing Institute (MHI) 'Empowered F-cking Greedy, Selfish Leaders of Companies to Make MHI a Tool for Themselves'-plus MHVille Markets Update
It is against that evidence-based backdrop that the relatively anemic recovery of manufactured housing and new data should be considered. To see the latest facts and figures from the U.S. Housing and Urban Development and the Manufactured Housing Association for Regulatory Reform (MHARR), see the new report linked below.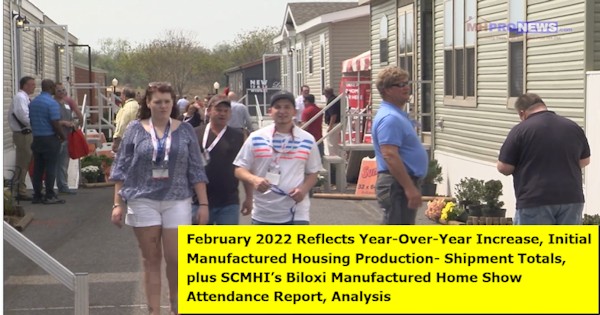 Note, the midterms are hardly a shoe-in for the GOP. Why not? Because the insider word is that Democrats are planning to lure young voters to the polls with promises of student loan forgiveness, paid for by taxpayers, of course.  To the degree that the January 6 "insurrection" and 'attempt to steal the 2020 election' talk dominates from anti-Trump media, that too is a tool for Democrats. The irony is that for years, Trump has been painted as a boogie man to be feared. But there was no new war in Trump's term in the White House. The economy soared pre-COVID19. Inflation was tame, generally stated as under 2 percent vs. perhaps 10 percent or more now under Biden. Russia, China, Iran, and North Korea were largely in check. Historic peace deals were being forged in the Middle East between some Arab nations and Israel. The U.S. Mexican was under control. "The Wall" on that border was approaching some 500 miles completed, and though it was paid by taxpayers (not Mexico), at least there was an argument being made that the new NAFTA deal was 'paying for' the wall. "Mean tweets" and occasional name-calling by 45 may seem like a small price to pay for a more pragmatic policy that benefited smaller businesses, most middle- and working-class Americans. Indeed, it is Trump rallies that still draw tens of thousands. It also appears to be pro-Trump and Trump-endorsed Republicans who are winning and leading in post 2020 primaries and in several election contests.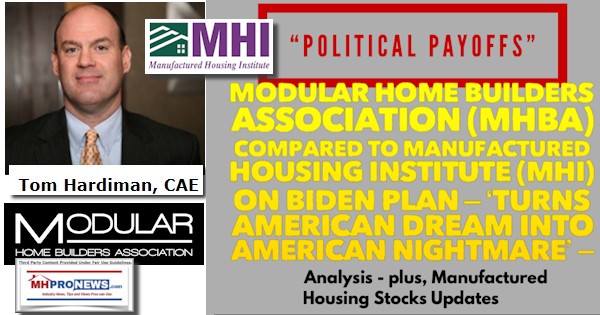 To the point made by that MHI insider linked here and above and Tom Hardiman of the Modular Home Builders Association (MHBA) who said last July that Biden's plan was packed with "political payoffs," MHI by contrast pontificated and touted questions raised in Congressional hearings.
HUD Sec Marcia Fudge – Zoning, Manufactured Homes – "Until We Start to Address This We Are Going to Continue to be Perpetually in This Kind of Situation." – News-Analysis, plus Manufactured Housing Stock Updates
But once again, MHI failed to report the full story of that hearing, which CSPAN and MHProNews set the record straight on. Facts matter.  Evidence matters. Common sense analysis of the facts and evidence are useful. Such fact-packed reports are not brought forward by MHI or their amen-corner of bloggers and publicists. But they are found here on the home of manufactured home "Industry News, Tips, and Views Pros Can Use." © That's all for this installment of "Intelligence for Your MHLife." ©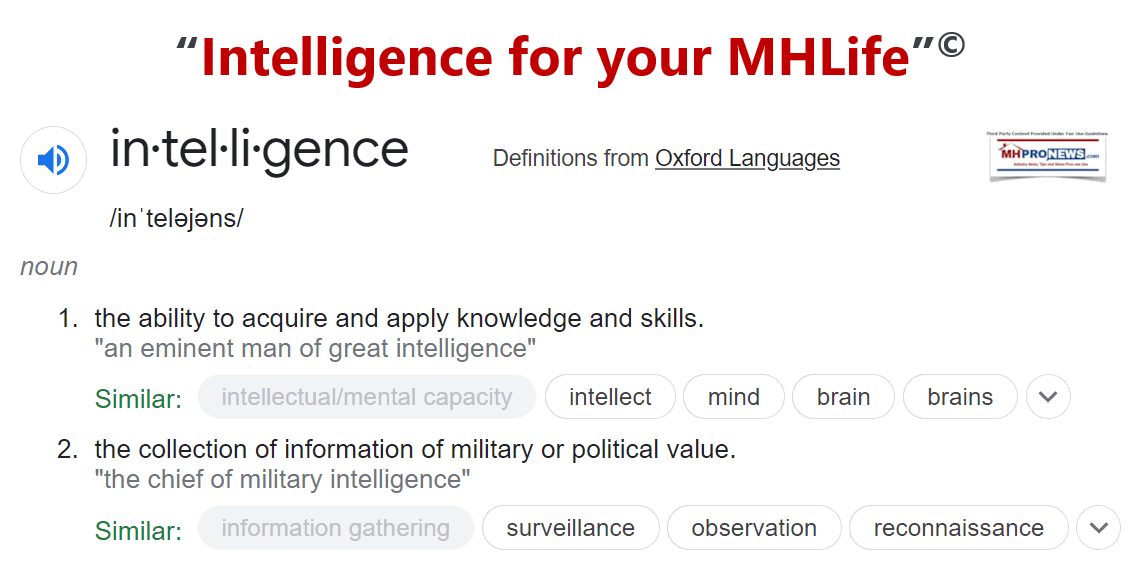 'We Are Going to Get Rid of Fossil Fuels' 'Don't Want Lower Priced Gas,' Joe Biden, ex-Obama Official, Others Spotlight Why Gas Hit U.S. Records–MH Equities Slide, Flashback Fast-Forward Friday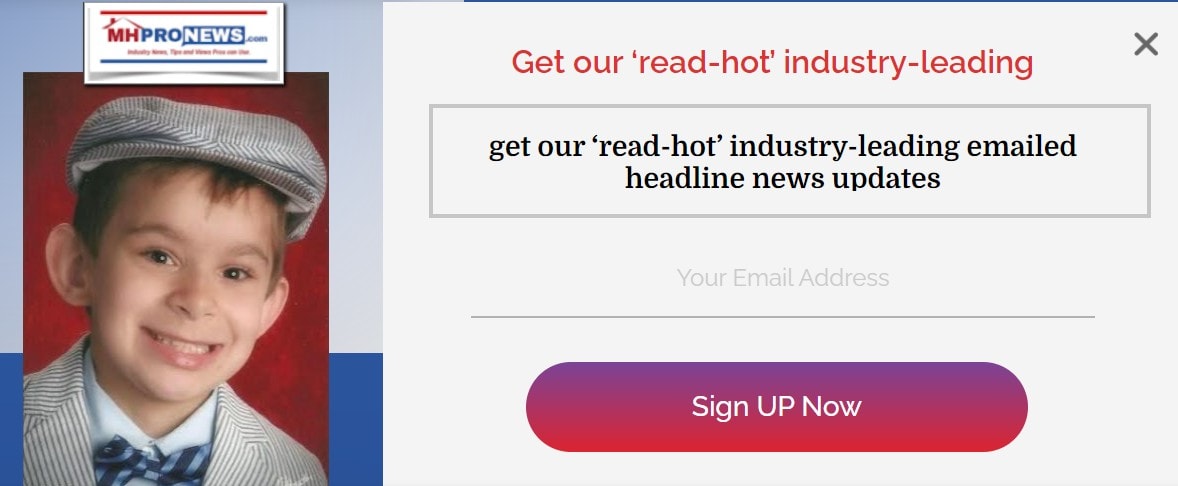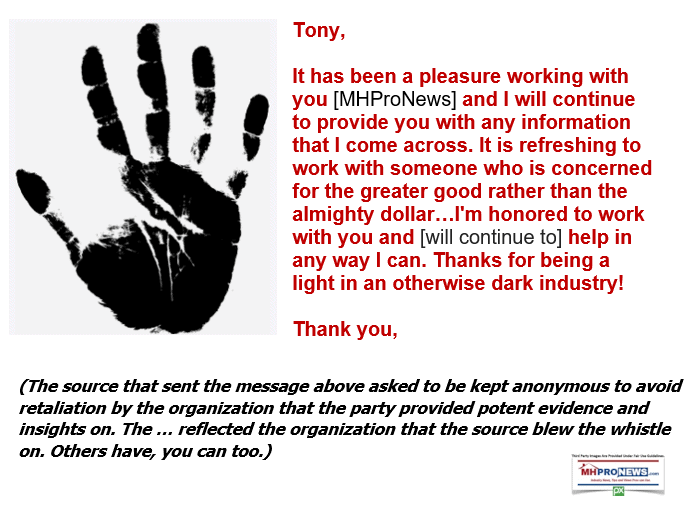 Again, our thanks to you, our sources, and sponsors and God for making and keeping us the runaway number one source for authentic "News through the lens of manufactured homes and factory-built housing" © where "We Provide, You Decide." © ## (Affordable housing, manufactured homes, reports, fact-checks, analysis, and commentary. Third-party images or content are provided under fair use guidelines for media.) (See Related Reports, further below. Text/image boxes often are hot-linked to other reports that can be access by clicking on them.)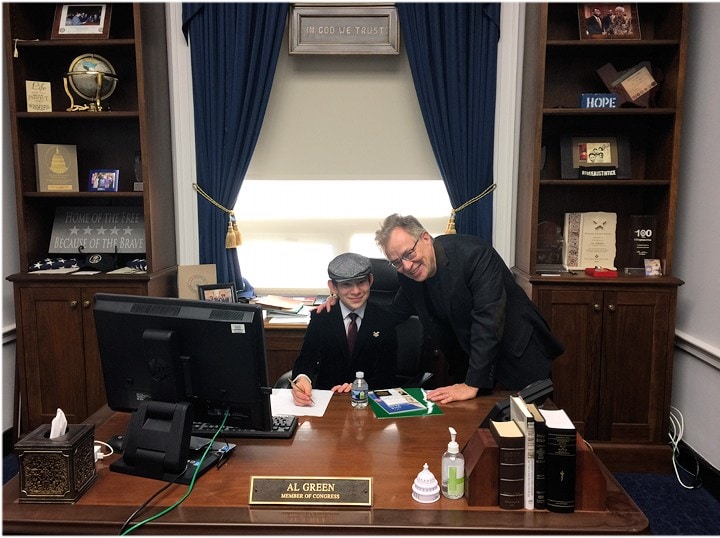 By L.A. "Tony" Kovach – for MHProNews.com.
Tony earned a journalism scholarship and earned numerous awards in history and in manufactured housing.
For example, he earned the prestigious Lottinville Award in history from the University of Oklahoma, where he studied history and business management. He's a managing member and co-founder of LifeStyle Factory Homes, LLC, the parent company to MHProNews, and MHLivingNews.com.
This article reflects the LLC's and/or the writer's position, and may or may not reflect the views of sponsors or supporters.
Connect on LinkedIn: http://www.linkedin.com/in/latonykovach
Related References:
The text/image boxes below are linked to other reports, which can be accessed by clicking on them.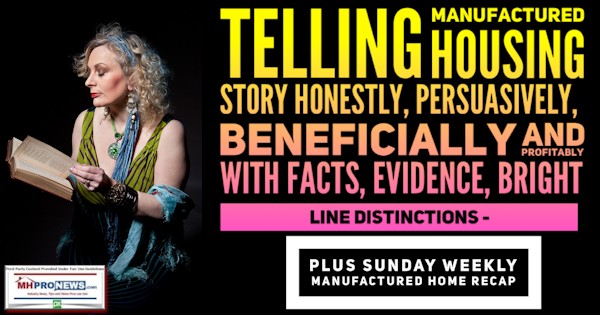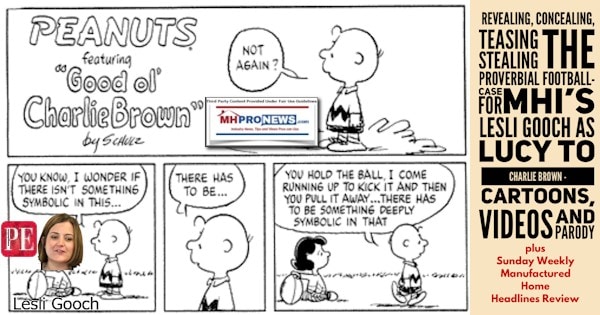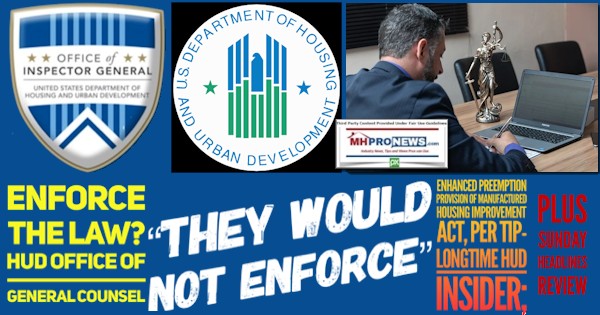 https://www.manufacturedhomepronews.com/enforce-the-law-hud-office-of-general-counsel-they-would-not-enforce-enhanced-preemption-provision-of-manufactured-housing-improvement-act-per-tip-longtime-hud-insider-plus-sunday/