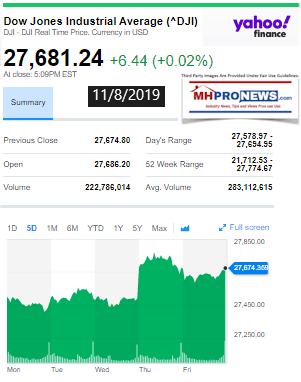 President Donald J. Trump's campaign has not been shy about pushback. Accuse him of collusion with Russia? Challenge that at every level. After 2 years, Special Counsel Robert Mueller effectively delivered nada. As longtime MHProNews readers may recall, shortly after the probe was launched, relying on experts like Harvard Law's Alan Dershowitz, we projected it would be a nothing burger, because the allegations were not illegal. Before and after that, there have been a string of allegations, a non-stop smoke-generating machine that some supporters claim are an attempt by his political rivals – which includes never-Trump Republicans – to tarnish him by implication and the sheer volume of nonstop allegations. Among those have been charges of racism, which several black leaders that know President Trump have denied. Nevertheless, the opposition insists the 45th president is a 'racist' – but efforts like this new one today are doubtlessly aimed at reversing that charge by formally organizing black voters for President Trump. If the effort works, alongside similar efforts with Hispanics and women voters, even a modest shift in voting percentages could prove the margin of victory on election night 2020. That outline is not so different in the bottom line result than what the New York Times recently published in an analysis that the president could win again in 2020, perhaps winning even more Electoral College votes. That launch of Black Voices for Trump will be our feature for tonight.
Regular readers please note there are a few tweaks to some of the standard portions of our evening market/investing report. Read carefully as some changes of the 'standard text' that follows before our left-right headlines and also in other features near the end of tonight's reports.
Every evening our headlines that follow provide snapshots from two major media outlets on each side of the left-right news spectrum that reflect topics that influence or move investor sentiment. In moments on this business evening report, you can get 'insights-at-a-glance.'
This report also sets the broader context for manufactured housing markets, in keeping with our mantra, "News through the lens of manufactured homes and factory-built housing" ©.
We begin with headlines left-of-center CNN followed by right-of-center Fox Business. We share closing tickers and other related data courtesy of Yahoo Finance, and more. 5 to 10 minutes reading this MHProNews market report every business night could save you 30 minutes to an hour of similar reading or fact-gathering elsewhere.
Perhaps more important, you will get insights about the industry from experts that care, but also dare to challenge the routine narrative that arguably keeps manufactured housing underperforming during an affordable housing crisis.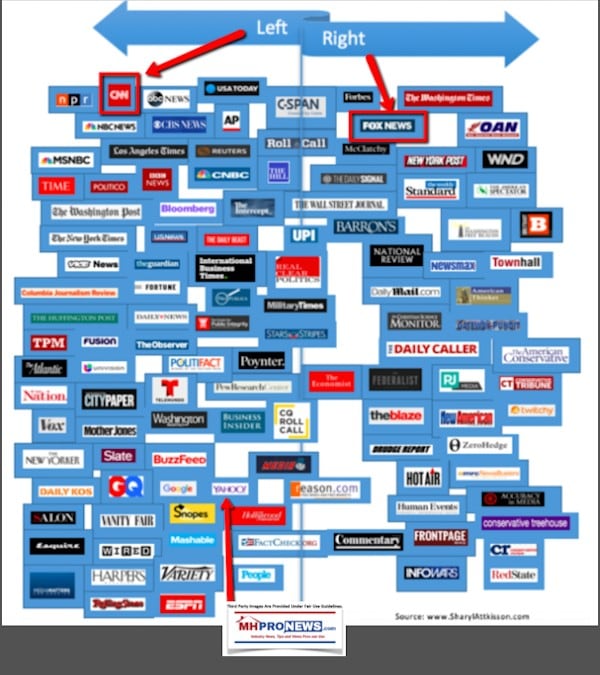 Newsy, Peeling Back Media Bias, Manufactured Housing Sales, Investing, Politics, and You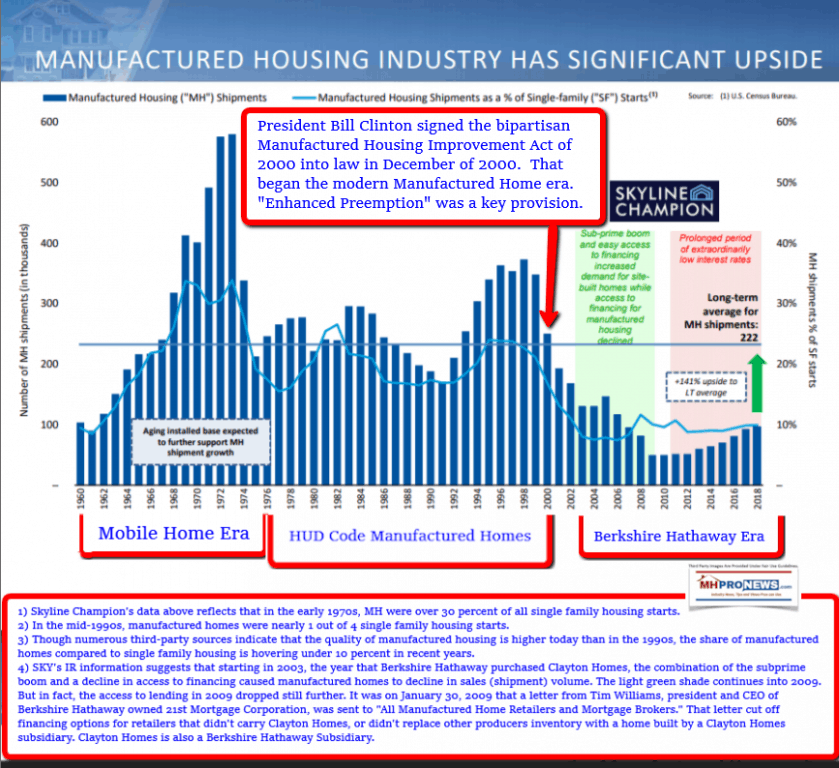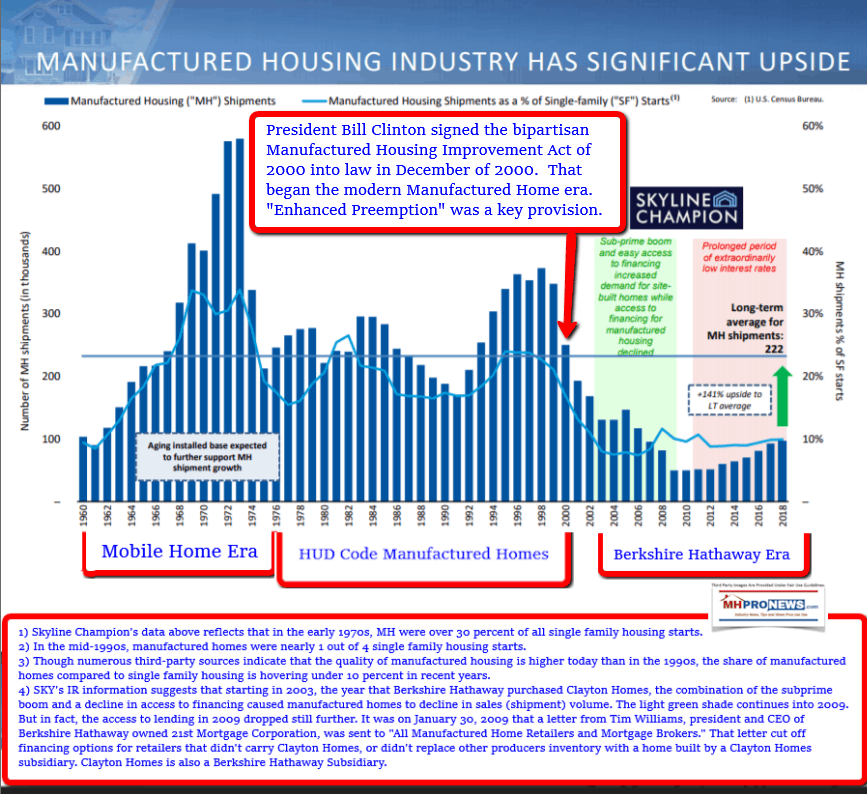 Headlines from left-of-center CNN Business.
Old Navy's future
The Gap is in trouble. Spinning off one of its most popular brands could be a mistake
'I haven't agreed to anything': Trump throws cold water on China trade deal
Slack continues to sink as analysts worry Microsoft will kill it
Juul stops sales of popular mint flavor
Elon Musk fires back at Tesla detractor: 'Allow us to send you a small gift of short shorts'
Blackstone acquires dating apps Bumble and Badoo amid investigation into former owner
Corporate America is quietly working to suppress the voices of small investors
A woman was murdered by her rideshare driver. The company's terrible solution: a curfew for female passengers
Why frackers are using sewage to collect oil and gas
Facebook says it is removing 'any and all mention of the potential whistleblower's name'
The internet thought it found the Trump whistleblower's picture. The internet was wrong
How Michael Bloomberg became the richest man in media
Ewan McGregor as Danny Torrance in the Warner Bros. Pictures' supernatural thriller "Stephen King's Doctor Sleep", a Warner Bros. Pictures release.
The Stephen King effect: Will it help 'Doctor Sleep' at the box office?
When CEOs date employees it can get messy fast
Disney CEO Bob Iger is about to take the biggest risk of his career
Life beyond Netflix: What you should know about the new wave in streaming
Disney+ will be available on Amazon's Fire TV
Britain's answer to Netflix is here
Here are the movies and shows coming to HBO Max
FUTURE OF AUTOS = After years of waiting, Tesla will finally reveal its electric pickup
Lamborghini's mission to disrupt the future of electric supercars
Ford reveals electric Mustang
Your next NYC taxi could soon be a Tesla
The Model Y could be a game changer for Tesla
Headlines from right-of-center Fox Business.
2020 CAMPAIGN – EXCLUSIVE: Democratic leaders baffled by possible Bloomberg presidential bid

Democrats say the former New York City mayor and Wall Street billionaire has little chance of winning the nomination.

Why a Trump-Bloomberg faceoff could be a boon for Wall Street

This 2020 candidate loses campaign aide over cash-for-endorsements scheme

This 2020 candidate loses campaign aide over cash-for-endorsements scheme

CVS' CEO: Consumers can save $90 per drug prescription thanks to this

'I begged, I pleaded': CBS staffer accused of leaking ABC audio describes being fired

Pay attention to these emotions, they can lead you to a debt-free life

Here's who pays for Trump's football tickets

LISTEN: This famous Christmas song rewritten to be more 'politically correct'

Trump touts minority and women hires as white working class declines

CDC makes 'breakthrough' discovery in vaping mystery that's killed dozens

Former LA mayor: Why the US has a homelessness crisis

Rocky road ahead? Ben & Jerry's sued over 'happy cow' claim

Why a Trump-Bloomberg faceoff could be a boon for Wall Street

'I got a little gettin' even to do': OJ Simpson wants revenge on casino

'Continued uncertainty': Major airlines delay return of troubled Boeing jet

This billionaire has a history of controversial political commentary

How much it costs to get your favorite celeb to send you a personalized video

Amtrak on track to break even for first time in company history, executives say

Why the news industry should be thanking Netflix

SEE IT: 'Extremely rare' action figure sells for small fortune

Legendary college basketball coach will lead this national team

Stocks cut losses, rising to fresh records

Flu shot mishap triggers rash of hospitalizations

Trump: 'Very important' vaping decision will be issued next week

Inside New York's most expensive apartment sale of 2019

Police hunt for suspects after Playboy Playmate tied up, robbed

Twitter employee accused of spying recently overcame struggles, family says

China exports slide under US tariff chokehold

How CEO's departure will impact Gap's Old Navy spinoff

Judge in Roger Stone trial orders jury not to watch this famous movie

Goop instead of soup: Gwyneth Paltrow hawking this cold medicine

News website reportedly planning 'major relaunch' after layoffs

The house YouTube bought: Inside social media star's sprawling compound

Bernie Sanders asks donors for more cash to fight billionaire Bloomberg

'Get smart': Tesla's Elon Musk torches hedge funder in open letter

Black Friday comes early to this major retailer: The deals you can score now

Trump rules out lifting all China tariffs

Zillow shares jump on home-flipping outlook

US Supreme Court to consider blocking Booking.com trademark

Americans feeling 'pressure' to work sick

Disney World groping suspect targeted more children: police

Airbnb says it will pay for funerals in Halloween shooting

Silicon Valley firms tarnished by Brexit fight misinformation before UK vote

Former American speedskater arrested after incident on flight to Salt Lake City

Madison Square Garden to give up equity stake in Knicks, Rangers

Sears, Kmart closing more stores – Here's the list

Democrats roll out proposed tax on rich, the 'millionaires surtax'

Here's how Las Vegas is responding to its homelessness crisis

Amazon's Seattle city council dollar dump scares other far-left candidates

Lack of shop classes is why we're $1.6T in student debt: Mike Rowe

More Americans think it's not a good time to buy a home, here's why

Warren rolls out wealth tax calculator, including special button for billionaire Bill Gates

Here's the 'enormous' catastrophe doctors could face under Medicare-for-all

Bill Gates calls Jeffrey Epstein meeting 'a mistake in judgment'

China buys 136,000 metric tons of soybeans

Billionaire's wife reportedly tried to name drop her way out of racism allegations
10 Market Indicator Closing Summaries – Yahoo Finance Closing Tickers on MHProNews…

Featured Focus – Where Business, Politics, and Investing Meet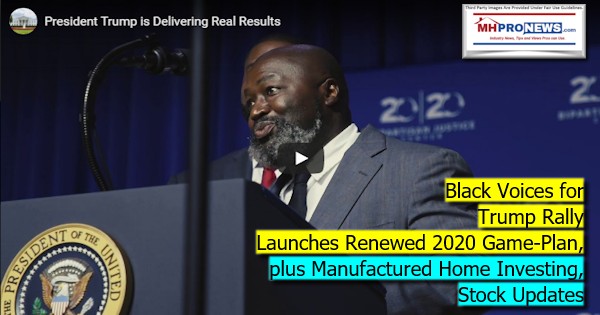 Before diving into the videos and tonight's featured focus, it is worth noting how the POTUS Trump White House messaging machine operates.
While blasting the 'fake news' media, the White House press room periodically cites mainstream media reports and commentary to make its own case. That doesn't necessarily mitigate against the 45th president's claim, but properly understood, fits what MHProNews would argue is that wheat must be separated from the chaff. President Trump has said as much using different language, by praising certain media personalities and news sources while blasting others.
In business, investing – and in politics – nuance and details matter.
These 3 references tonight from the White House "Resolute Reads" will help to tee up the background to "Black Voices for Trump." Two others from the White House are not included, as these are more applicable to the thesis for tonight's report.

Real Talk: Impeachment Is Going Poorly For Democrats and The Media
–The Federalist
"Inside of newsrooms, broadcast studios, and Twitter, impeachment is going according to plan," Mollie Hemingway writes. "Outside of those bubbles, it's not . . . It's been conducted in secret, with heavy control from Rep. Adam Schiff, D-Calif., the man who falsely claimed for years he had evidence of Trump's treasonous collusion with Russia."
Bottom line: "Trump is innocent of accusations about Ukraine"
With that economic and political backdrop, right-of-center Fox Business (FBN) tonight said that President Trump touted earlier today the fact that the U.S. is hiring more women and minorities while the the shrinking white working class and a decline in the working prime-age male populations.
During a Black Voices for Trump rally in Atlanta, POTUS Trump noted that for the first time ever, a higher proportion of new hires were minorities than whites.
"For the first time ever, most new hires of prime-working age are minorities and women, first time that's ever happened," President Trump told the crowd of mostly Black Americans.
FBN said that in "1989 white families accounted for 55 percent of all working-class families, but by 2016 their share had declined 13 percentage points. Over the same time period, the total income share of white working-class families declined to 27 percent from 45 percent."
"Almost 2.5 million Americans have been lifted out of poverty since my election, including 150,000 African American children," POTUS Trump said. "When I hear 150,000 – a lot of people don't know what it means, you know what it means to me? We fill up Yankee Stadium three times."
A White House video sheds light on that within a broader 2020 campaign strategy. 
With high profile black American business, religious, and some conservative political leaders touting the president as being the opposite of a racist, this new group will be one to watch for how it may influence other minority members as the 2020 campaign heats up.
POTUS Trump 'Racism,' BET Founder Robert Johnson, Secretary Carson, and Bipartisan Solutions Advancing Manufactured Housing
For more 2020 campaign related news from both sides of the two major parties and how that may influence your business and investments, see the related reports, below.
Related Reports: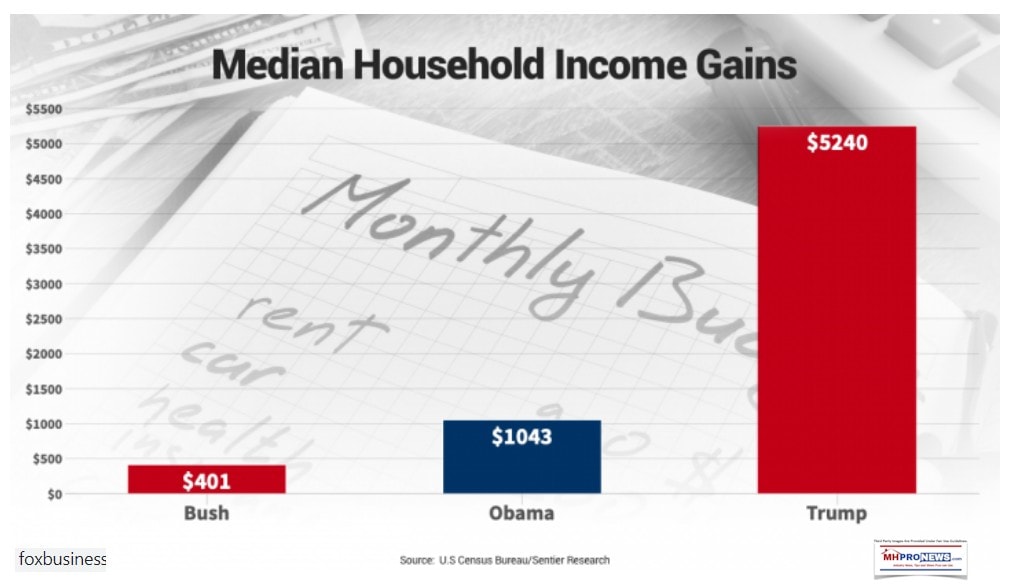 "Read the Transcript," Proclaimed Trump Supporters' Tee Shirts As Key Campaign Votes Loom
Senator Elizabeth Warren Releases How-to-Pay 'Medicare for All' Plan, Ripped by Former VP Joe Biden, plus Manufactured Home Investing, Stock Updates
Where Left, Right Can Agree? "It's Time to Fight Back" – Senator Elizabeth Warren, Matt Stoller, Jason Johnson, President Trump
Longtime NBC Anchor Tom Brokaw's Stunning Impeachment Reveal, plus Manufactured Home Investing, Stock Updates
Manufactured Housing Industry Investments Connected Closing Equities Tickers
Some of these firms invest in manufactured housing, or are otherwise connected, but may do other forms of investing or business activities too.
NOTE: The chart below includes the Canadian stock, ECN, which purchased Triad Financial Services, a manufactured home industry lender
NOTE: Drew changed its name and trading symbol at the end of 2016 to Lippert (LCII).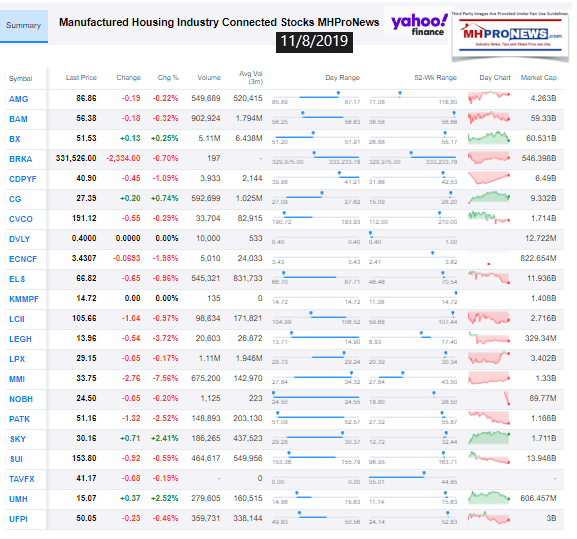 Updated for Fall 2019…
Berkshire Hathaway is the parent company to Clayton Homes, 21st Mortgage, Vanderbilt Mortgage and other factory built housing industry suppliers.
· LCI Industries, Patrick, UFPI, and LP each are suppliers to the manufactured housing industry, among others.
· AMG, CG, and TAVFX have investments in manufactured housing related businesses.
For insights from third-parties and clients about our publisher, click here.
Enjoy these 'blast from the past' comments.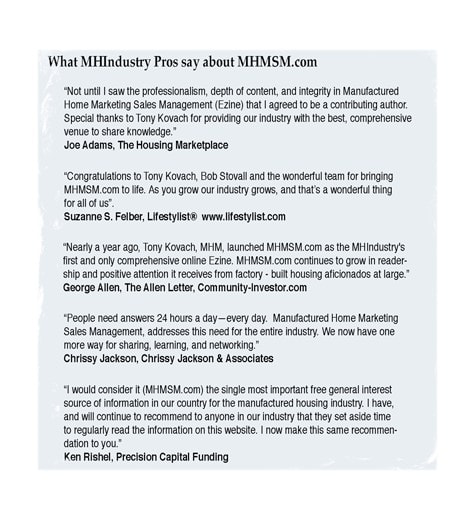 Celebrating 10 Years of Goal- and Solution-Oriented Manufactured Home Industry Innovation Information, and Inspiration for Industry Professionals
· For expert manufactured housing business development or other professional services, click here.
· To sign up in seconds for our industry leading emailed headline news updates, click here.
Disclosure. MHProNews holds no positions in the stocks in this report.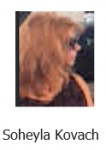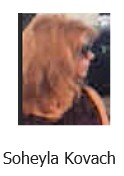 "We Provide, You Decide." © ## (News, analysis and commentary.)
(Image credits and information are as shown above, and when provided by third parties, are shared under fair use guidelines.)
Submitted by Soheyla Kovach, co-managing member of LifeStyle Factory Homes, LLC and co-founder for MHProNews.com, and MHLivingNews.com.