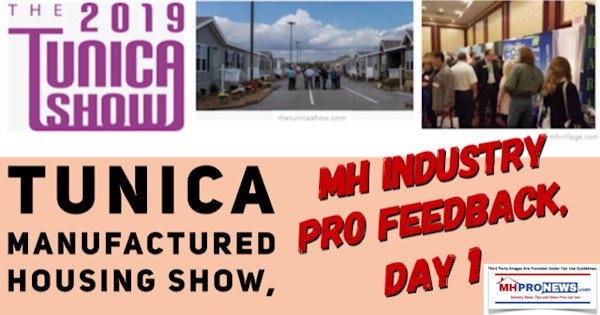 There is always something far more personal to those face to face contacts with professionals across the span of the industry.
Some of the things heard today, in no particular order of importance, from those at the Tunica Show were:
The mood was generally good.
Builders still report several weeks of orders in their pipeline.
It is time for public days, not just trade days.
It is time for a new venue.
While some were perhaps a bit cool towards the MHProNews team, that was from sources perhaps to be expected.
The feedback from independents was strong and encouraging. Examples:
'

I read what you publish every day. Thank you

[MHProNews]

for being a voice for the independents of our industr

y.'
'If it wouldn't be for what you [MHProNews]

publish, the majority of what the rest are saying is the same old, same

old.'
'You [MHProNews] are like the MH Industry's Fox News, fair and balanced.'
'

I can't thank you

[MHProNews] enough, and several of the independents I know feel the same.'
Builders said that getting enough labor was a hurdle.
Financing was described as a challenge.
Placement and zoning issues came up, as fewer places are accepting or allowing HUD Code manufactured homes.
There is a broad disappointment from most independents about the Manufactured Housing Institute (MHI), but in fairness, some of those who were cool were likely big MHI fans.
There are a dwindling number of independents, and the time to act to change that dynamic for the better is now.
Only one person came up to try to dispute the concerns of market manipulation, but that party had clearly not read all of the key items, watched the key videos, or looked at the same document trails. To paraphrase that source, 'I disagree with your conclusions about the extent of market manipulation, but I do agree that Clayton [Homes] is evil.' That same party said, 'The industry needs 21st, for only they will buy some of the paper that other [lenders] don't.'  That said, he also stated that there were numbers of article he had not read. That last point is a straw man argument, because even if the FTC/DOJ would break up 21st and Vanderbilt, that would just open the industry up for more competition, not less.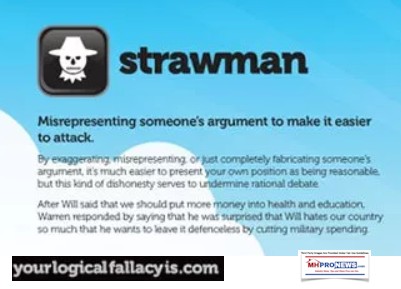 There was a brisk, at times heated discussion with that last party and our publisher/consultant, L. A. 'Tony' Kovach, but it ended amicably enough.  Tony stressed what our articles have said, we don't tell people who to do business with, and we don't call for boycotts. That same party said that as a Libertarian, he was strongly opposed to the federal government stepping in and breaking Clayton up for antitrust or any other reason.  Let the industry compete with and beat Clayton, said that source.
It would be good if Clayton, 21st, MHI, Fannie Mae, and Freddie Mac each had one or more representatives – and it can be their attorney(s) – come to Session 1 of our Thursday 12:15 PM meeting. It would be great if they would be as robust in explaining their position on issues like what happened to the 'Mobile Home Militia,' or Heath Jenkins, and other reports that we've done. The 'big boys' have been directly invited, time will tell.
One MHI member that represents a big 3 company hustled over in the Resorts hotel to say, "I will be there" for that meeting.  That would be great to have that input – or others like it – during Session 1. For those who have any doubts that the market is arguably being artificially manipulated, or that MHI is purportedly failing on a range of issues, a respectful, candid discussion is welcome and healthy. Long-time readers know that we've been making that invitation for a public discussion and/or debate for years.  If it happened Thursday afternoon, it could be healthy.
As one state executive put it, 'If they [Omaha-Knoxville-Arlington] could disprove your thesis, they would do so.'
To the party that thinks it wrong to use antitrust law, perhaps they need to go back and look at what happened in the aftermath of the AT&T breakup.  Antitrust laws exist to protect the free market.  When voices across the left-right spectrum are calling for antitrust action against a range of goliath companies, why shouldn't MH Industry independents want their playing field leveled too?
BTW, some Clayton guys came up and hugged our publisher today, so let it not be said that everyone takes this personally.  Many get it that this is a professional discussion and analysis, and people often have to be separated or distinguished from the organization(s) they are with.
Separate wheat and chaff with all people and all things.
Of course, with the late scheduling of the "Fix the MH Industry Tricks" event, the turn out will be a fraction of the main show, and that is just fine.  We deliberately decided not to 'compete' with the main event and discussed that with Dennis Hill. We want to play fair, just as we want the industry's independents to be treated fairly.
But the indications are that turn out will be higher than what occurred to start the launch of the NCC, MHARR, NAMHCO and other such trade organizations.  If so, that would be encouraging.
But this isn't a numbers game at the start.  It is about having people with skin in the game that are serious enough to discuss with their peers the issues face to face.  From that there can be an effort to get ball rolling for a growth oriented post-production association.
P.E.P.  Protect, Educate, Promote.  Those are the three things that the industry's post-production sector must robustly do.  MHI can talk or spin all they want to, but the shipment numbers tell the story.  How seldom they publicly attempt to refute false or misleading claims about the industry tells the tale too, doesn't it?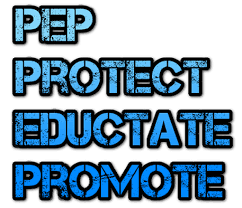 Those days aren't over, but a new era could be about to begin.  A new post-production trade group could interface with NAMHCO, MHARR, NFIB, and others in ways that could arguably mitigate the harm done by Omaha-Knoxville-Arlington on issues such as DTS.
While it remains to be seen what NAMHCO will do in their community segment of the industry. NAMHCO has committed to participating in Thursday's first meeting, along with MHARR, non-aligned, MHI members and others.
Be the turn-out modest or standing-room-only, it is the character and earnestness of the discussion that matters.  The American revolutionaries of 1776 started small, but rapidly grew.
The manufactured housing's independents revolution is standing near its birth.
Among those who've committed, they've routinely said word to the effect that
'

You guys

[MHProNews] are 100% right, the independents need their own pro-growth trade association.'
'Tony, I don't like email much, but I can't thank you [MHProNews] enough for telling it like it is.'
Many who date back to the 1990s know all too well that with an affordable housing crisis, the industry should be doing several times its current output.
Clearing Up A Misunderstanding
As a closing point, there was a party that felt that our publisher's comments about 3D tech or videos meant something other than what it does.  Sometimes people read or see something in a fashion that it was not said, much less intended. If 3D tech, quality videos, or fine websites was what the only thing necessary, then the industry would already be doing 500,000 of more new homes a year.  Here's exactly how our publisher has said it.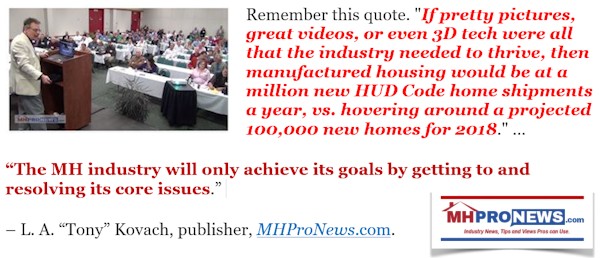 That's not a slam on anyone, it's the obvious truth, because Clayton Homes has done all of the above for years, and yet the industry is doing fewer shipments today than it was in 2003 when Omaha-based Berkshire Hathaway bought Clayton and Oakwood, and began to gobble up chunks of the industry. That's reality.
Some don't want to get into the trenches.  They don't want the industry to be 'divided.'  Pardon us, but the lines were drawn by others, not us.  If anything, we have been too moderated at first, hoping that the powers-that-be would change.  They made it very clear that they would not.  That's their call, it is ours to take the matter to the next level.
The fact that only about 4 percent, per some third-party sources, of housing shoppers even consider a manufactured home is plenty of reason to realize that the industry has gone in reverse from the days when several states had 1 out of 3 new single-family homes was a HUD Code manufactured home.
Happier days, more profitable and opportunistic days can lie ahead. We are optimists, not pessimists. But it is unrealistic to not address what is, because only getting to the root issues will effect the cure.
Doctors don't ignore symptoms, they look for the cause of as symptom, and seek the cure.
That will obviously not occur by doing the same things the same way they've been done since 2003.
As one HUD Code builder put it to our publisher, 'Tony, why would any independent retailer be a member of MHI?'
Good question, and some are perhaps regrettably beginning to ask that question of state associations, in cases where they are also becoming more openly Omaha-Knoxville-Arlington aligned. The independence of the state associations needs to be restored, but that too would be fostered by a robust national post-production trade group.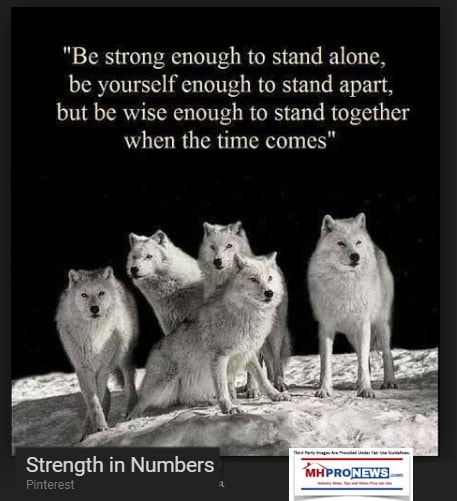 The fact that the HUD Code industry is underperforming historically is the acid test.  The rest are details and commentary.
Check in tomorrow with your email or hear on the Daily Business News on MHProNews for more meeting details, and how to RSVP to attend the sessions that begin Thursday at 12:15 PM. Attendees are encouraged to start arriving at 11:45 PM.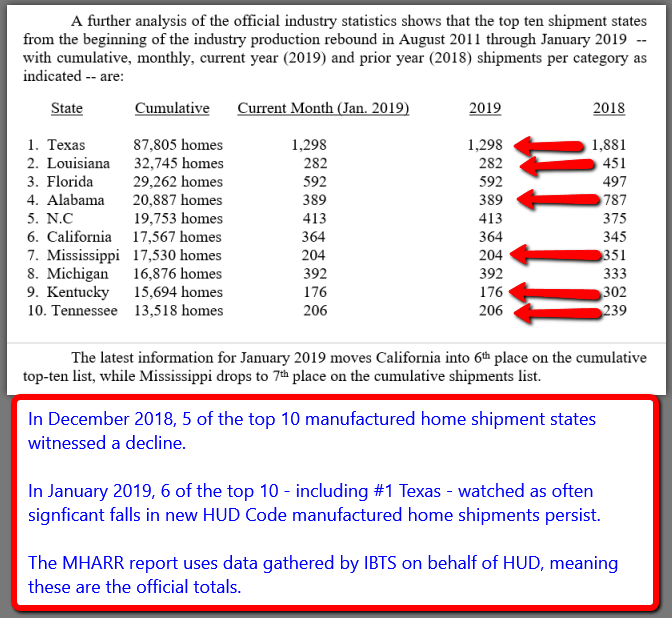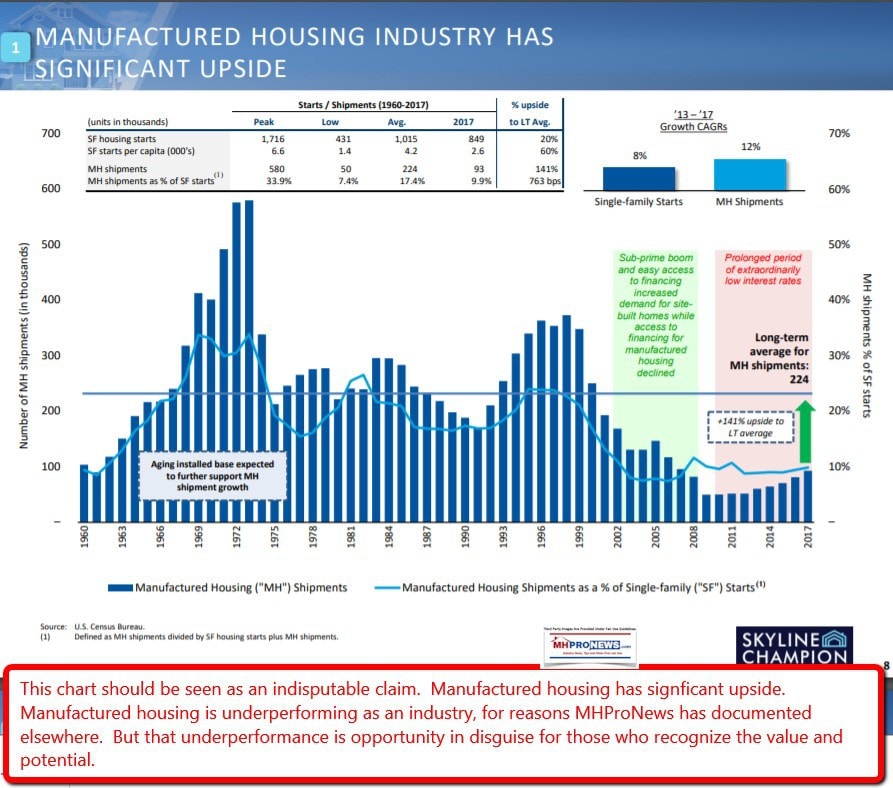 That's this evening's snapshot of manufactured home "Industry News, Tips and Views Pros Can Use," © where "We Provide, You Decide." © ## (News, analysis, and commentary.)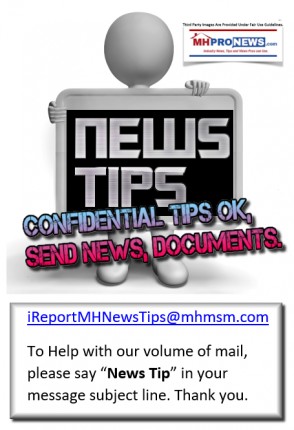 Your link to industry praise for our coverage, is found here.
For the examples of our kudos linked above…plus well over 1,000 positive, public comments, we say – "Thank You for your vote of confidence."
"We Provide, You Decide." © ## (News, analysis and commentary.)
(Image credits and information are as shown above, and when provided by third parties, are shared under fair use guidelines.)
Submitted by Soheyla Kovach to the Daily Business News for MHProNews.com.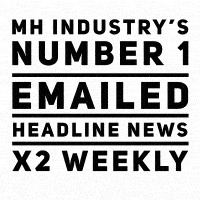 2) To pro-vide a News Tips and/or Commentary, click the link to the left. Please note if comments are on-or-off the record, thank you.
3) Marketing, Web, Video, Consulting, Recruiting and Training Re-sources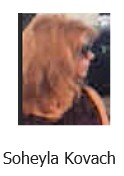 Submitted by Soheyla Kovach to the Daily Business News for MHProNews.com. Soheyla is a managing member of LifeStyle Factory Homes, LLC, the parent company to MHProNews, and MHLivingNews.com.
Related Reports

:
You can

click on the image/text boxes

to learn more about that topic.
Lesli Gooch, PhD, Manufactured Housing Institute EVP Reveals DTS Financing Con Job
Fact Check, Darren Krolewski, MHInsider Claim on 2019 Louisville Show Attendance
Speak No Evil, Only Evidence. Tunica Show, Feds, Clayton, 21st, MHI, MHARR, Public Debate, and You
Urgency Grows, Another City Prepares Ban on Manufactured Homes
Smile! You're on Candid Camera! Security, Casino Hotels, and Fix the MH Trick$ Tunica Event
"What Are We, Chopped Liver?" MHI Member December 2018 Reactions
Subsidized Housing vs Manufactured Homes, Community Owner Marge Clark Sounds Off
The U.S. Department of Housing and Urban Development (HUD), in the March 22, 2019 edition of the Federal Register, has issued a proposed rule that would amend the Federal Manufactured Housing Construction and Safety Standards (24 C.F.R. 3280) and Procedural and Enforcement Regulations (24 C.F.R.
The Department of Housing and Urban Development, on March 20, 2019, held the latest in a series of "HUDdle" conferences with invited HUD-program stakeholders. The conferences, which are an initiative of – and hosted by – HUD Secretary Ben Carson, focus on emerging issues at the Department, including, but not limited to, aspects of its ongoing regulatory reform process.
Washington, D.C., February 4, 2019 – The Manufactured Housing Association for Regulatory Reform (MHARR) reports that according to official statistics compiled on behalf of the U.S. Department of Housing and Urban Development (HUD), HUD Code manufactured home production declined again in December 2018.
Washington, D.C., November 15, 2017 – The Board of Directors of the Manufactured Housing Association for Regulatory Reform (MHARR) has authorized the public release of a comprehensive internal study by the Association of the past, present and future representation of the post-production sector (PPS) of the federally-regulated manufactured housing industry.