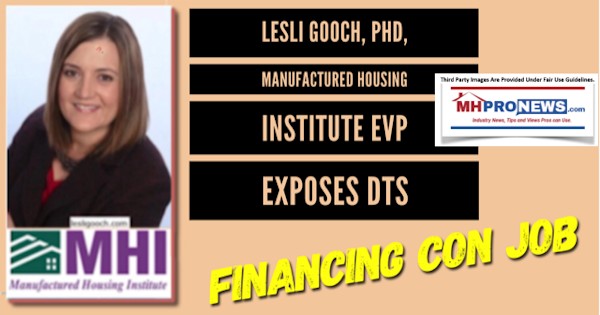 When asked, manufactured home industry members often say they want more and better lending options.  That's especially true for personal property, home only, or 'chattel loans.'  Prospective consumers want more affordable lending. Existing or current manufactured home owners may want to refinance higher rate loans with a Berkshire Hathaway lending brand in order to get a lower interest rate.  So there are an array of those who want better lending options.
It is debatable if Executive Vice-President (EVP) Lesli Gooch – who some speculate is the heir apparent to Richard 'Dick' Jennison as the next Manufactured Housing Institute (MHI) president – consciously or unconsciously intended to reveal the 'Big Con' in manufactured housing finance with her new article in MHVillage's MHInsider. 
Regardless, this Daily Business News on MHProNews fact-check will unveil the latest purported fabrication that mixes fact with fiction.  She claims that MHI is actually trying to get more financing options for the industry's independents.  Is that demonstrably so?
First, let's see what Gooch said in the March/April issue of the clearly pro-MHI MHInsider.
"The purchase and securitization of chattel loans by Fannie Mae and Freddie Mac (the Enterprises or GSEs) is crucial to our industry, and MHI has engaged in years-long effort to push the Enterprises to purchase chattel loans as soon as possible."  The first part of that sentence from Gooch's column is a widely agreed to statement, but the accuracy of the second part (i.e.: if MHI is truly pushing for chattel loans by the GSEs "as soon as possible") is what this fact-check will explore.
"With housing finance reform expected to be on Congress' agenda in the coming year, MHI has positioned the industry well," wrote Gooch.  Positioned the industry well, for what? Let's look.
"One of MHI's top priorities for 2019 is to continue to improve the supply of manufactured housing financing, including further progress toward the creation of a secondary market for chattel loans," said Gooch.
If so, why did MHI's former Executive Committee Chairman Tim Williams say that pursing duty to serve was "

a waste of time

" – in his own prior written statement to MHProNews?
Or more recently, Paul Barretto with Fannie Mae confirmed that they had received no data to support chattel loan performance from either of the big two Berkshire Hathaway owned chattel lenders, Vanderbilt Mortgage and Finance (VMF), or 21st Mortgage Corp, which has the same Tim Williams as its president. Doesn't those facts alone mitigate against Gooch's bold claim?
If the two largest MHI lenders wanted the GSEs to do lending 'as soon as possible,' then why didn't they give their loan performance data as Fannie and Freddie requested?
MHI can't logically claim to have it both ways.  One or more at MHI in key roles are not being accurate or honest. Other MHI lenders, by the way, did reportedly give the GSEs their loan performance data.  So why didn't 21st or VMF?  It last factoid should be underscored.  It must never be misconstrued that what some do at MHI, Clayton, 21st, et al is automatically a bad reflection on others. It's not.  MHProNews strongly believes in separating wheat from chaff.  Both are found wherever you look.
Note that neither MHI, Clayton Homes, nor Tim Williams/21st have denied our published reports in person, or in writing. MHProNews routinely gives them an invitation to do so.  Is that so because there are witnesses and documents that back up our evidence and fact-based assertions?
Follow the Money
Recall that an inside source recently told MHProNews about an "unholy alliance" to divert Duty to Serve (DTS) manufactured home lending by the GSEs lending options away from most manufactured homes. Gooch claims in MHInsider and elsewhere that MHI is working to expand lending. Then how do they explain that MHI signed onto a public letter recently that asks FHFA to 'go slow' on changes with the GSEs?
That letter MHI signed onto with other associations outside of manufactured housing was reported by the mainstream media. What that joint letter says and what Gooch claims are mutually exclusive. MHI can't have it both ways, logically.  Posturing or claiming something are not the same as doing what's claimed.
Furthermore, MHI worked behind closed doors with the GSEs to get financing that ended up only useful for the Clayton Homes-backed 'new class of homes.' Repeated requests by MHARR or MHProNews to have those minutes released were not honored. If MHI truly wanted to expand lending with the GSEs, then why didn't they work with the Manufactured Housing Association for Regulatory Reform (MHARR) to get lending on all manufactured homes, not for just a select few manufactured homes?
Rephrased, when viewed against a variety of known facts and evidence there is a gross lack of logic in what Gooch claims, and what the Arlington, VA based MHI trade association has done in recent years.
Recall that a GSE prior "MH Select" program was a dismal failure in the marketplace, per sources at a GSE. Note too that the new breakaway from MHI, NAMHCO hired a lobbyist in part precisely because they don't think MHI is working to get robust GSE chattel lending for communities, or others. There is scant evidence – beyond mere words – that MHI has tried to get robust chattel lending by the GSE, but considerable evidence to the contrary.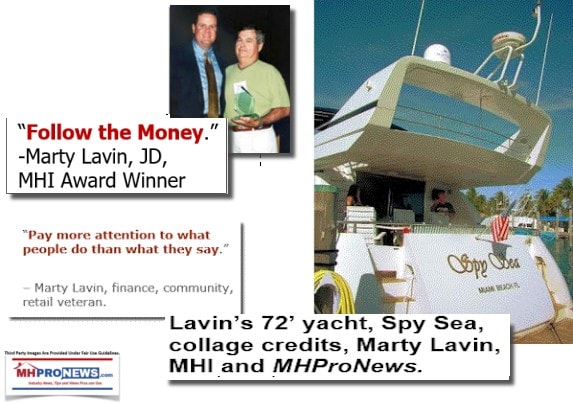 Berkshire Hathaway Annual Report
When you follow the money, for years, the annual Berkshire Hathaway annual report reflects the fact that much of the profits from manufactured housing that they earn are from financing and financial services. Is the industry, or clear and objective thinkers interested in affordable manufactured homes, really going to believe that the Berkshire brand lenders at MHI want to lose profits by having the GSEs compete with VMF and 21st?  Wouldn't VMF and 21st lose millions of dollars a year if consumers switched their loans from higher interest rates with Berkshire Hathaway lenders to lower rates with a GSE, if competitive rate chattel loans were available for any manufactured homes?
It bears mention that at a San Antonio MHI meeting in 2017, in front of a relative small group of MHI members, Tim Williams specifically said to those MHI members that they (21st, VMF) didn't want to see the GSEs get the best credit, and leave the Berkshire lenders with lower credits scores and lower profits.  That too contradicts Gooch's claim.
Thus including from their former chairman, there is plenty of evidence that stands in stark contrast to what Gooch claimed.  Darren Krolewski – publisher of the MHInsider and Lesli Gooch were both at that same San Antonio MHI meeting, per sources.  They where there when Williams from 21st made the statements noted herein and above.  It seems unlikely that they didn't hear or didn't know about Williams statements, or the fact that Williams himself admitted that the had given no data to the GSEs.
All of those points contradict Gooch's claim.  Indeed, it makes appear that her and Krolewski seem to be de facto 'in on a con job' – part of the problem, instead of part of the solution.
That leaves honest manufactured home industry members with this vexing conclusion.  Gooch and MHInsider – the first three letters of the publication's name spell MHI – are deliberately trying to con or head fake the industry into believing something other than what MHI and the Berkshire brands are doing.  Logic alone suggests that Omaha and Knoxville based operations would purportedly thwart rather than promote lending that competes with what 21st or VMF offers.
If Krolewski, who has his own documented challenges with sharing facts accurately and honestly, or:
Lesli Gooch,
Tim Williams/21st,
the GSEs,
Joe Stegmayer, MHI chairman,
any other officials from MHI,
their attorneys,
or one of the other Knoxville-metro based Berkshire Hathaway brands want to provide evidence of their work that prove otherwise – not mere claims that are easily debunked – let them come to Session 1 of Thursday afternoon's Fix the MH Industry Tricks meeting. Learn more linked there, or at the links found below.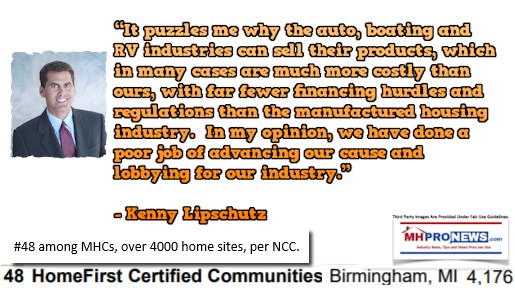 The industry will arguably not achieve its tremendous potential for profitable and honorable growth until a pro-financing, pro-growth national association option exists to MHI.  Learn more at the links, above and below.  Make or modify your plans to attend the historic meetings Thursday afternoon, in Tunica MS near the trade show location, and after the main Tunica Show events are concluded.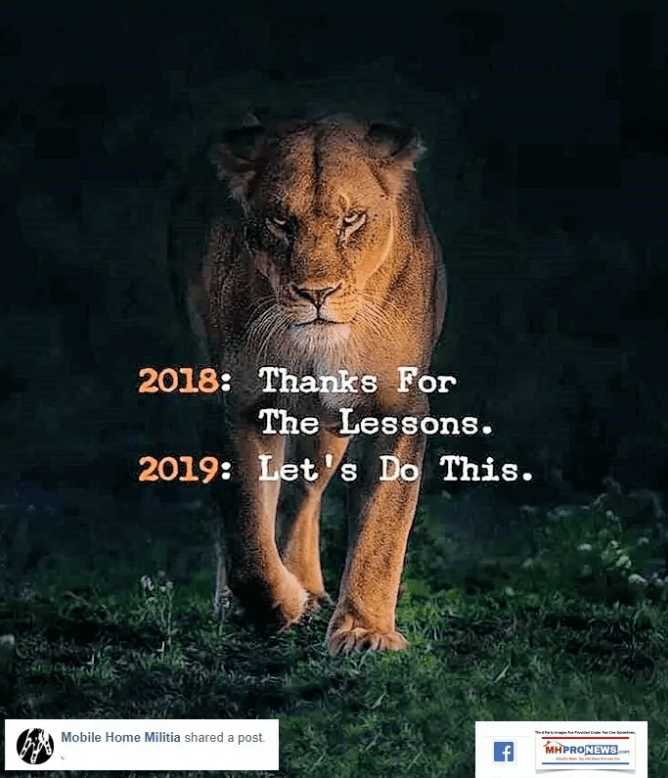 That's what's new from manufactured housing most read and most trusted "Industry News, Tips, and Views Pros Can Use," © ## (News, analysis, and commentary.)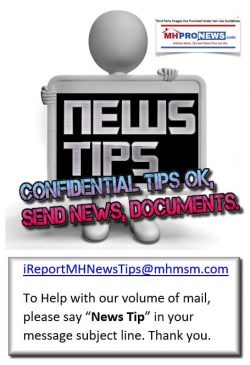 NOTICE: You can get our 'read-hot' industry-leading emailed headline news updates, at this link here. You can join the scores who follow us on Twitter at this link. Connect on LinkedIn here.

NOTICE 2: Readers have periodically reported that they are getting a better experience when reading MHProNews on the Microsoft Edge, or Apple Safari browser than with Google's Chrome browser. Chrome reportedly manipulates the content of a page more than the other two browsers do.
(Related Reports are further below. Third-party images and content are provided under fair use guidelines.)
1) To sign up in seconds for our MH Industry leading emailed news updates, click here.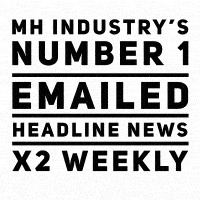 2) To pro-vide a News Tips and/or Commentary, click the link to the left. Please note if comments are on-or-off the record, thank you.
3) Marketing, Web, Video, Consulting, Recruiting and Training Re-sources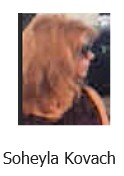 Submitted by Soheyla Kovach to the Daily Business News for MHProNews.com. Soheyla is a managing member of LifeStyle Factory Homes, LLC, the parent company to MHProNews, and MHLivingNews.com.
Related Reports

:
You can

click on the image/text boxes

to learn more about that topic.
DTS Manufactured Home Lending Committee Member Says MHI in "Unholy Alliance" to Divert Needed GSE Support Away from Manufactured Housing
Rocking Manufactured Housing Shows, Events, and Marketing Promotions
Smile! You're on Candid Camera! Security, Casino Hotels, and Fix the MH Trick$ Tunica Event
"Out-Performing the Market" Robert Robotti, Value Investing, and Manufactured Housing
Washington, D.C., February 4, 2019 – The Manufactured Housing Association for Regulatory Reform (MHARR) reports that according to official statistics compiled on behalf of the U.S. Department of Housing and Urban Development (HUD), HUD Code manufactured home production declined again in December 2018.
Motion – or, more accurately, activity – in and of itself, is not necessarily synonymous with, or equivalent to, realprogress, or, in fact, any progress at all.
Washington, D.C., November 15, 2017 – The Board of Directors of the Manufactured Housing Association for Regulatory Reform (MHARR) has authorized the public release of a comprehensive internal study by the Association of the past, present and future representation of the post-production sector (PPS) of the federally-regulated manufactured housing industry.