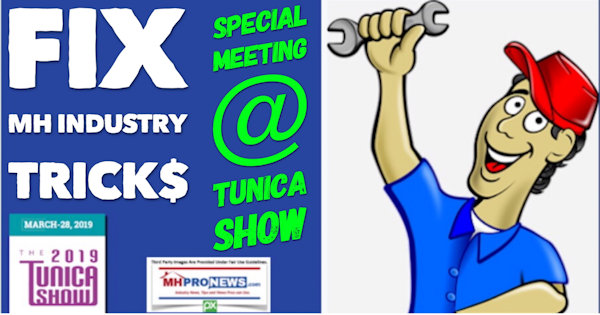 The past is there to learn from. Avoiding prior mistakes is something that savvy and successful professionals do.
A close look at the facts reveal that few fields have more upside growth potential as HUD Code manufactured housing does. Yet the industry is underperforming, as even publicly traded MHI members indicate in their investor packages. The production/shipments by year graphic below is just one of several, another is linked here. Underperformance is a widely acknowledged fact.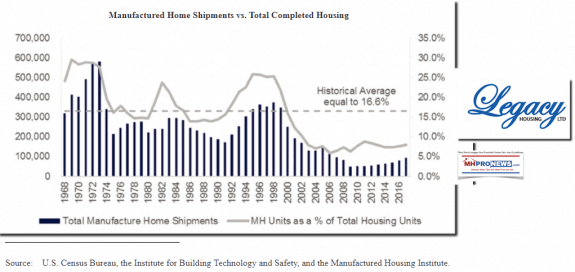 We respect the right of others to have their own trade group or alliances, so long as they operate within the bounds of sound business ethics and the law.  But it is time to give the industry's independent professionals to have their own positive choices.  That will be the focus of a special meeting at the Tunica Manufactured Housing Show.
Pro-Growth, More Happy Customers, More Profits
We believe that the experiences from the Manufactured Housing Institute (MHI) can lead to a creation of a superior pro-growth trade group.
We can take the best elements of each industry trade association, while avoiding the pitfalls that has led our once far greater industry to its currently low levels of sales and production.
A good post-production trade association has three core functions.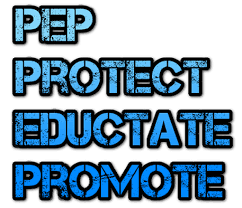 Protect. Educate. Promote. P.E.P.
There can and should be subsets and other opportunities that come with those 3 core trade association functions. Networking, events, business development, image building, and more are part of those add-ons or subsets to P.E.P.
It can all be discussed at Tunica next week.
At present, almost all segments of manufactured housing would benefit from more sales, more profitable sales, and more happy customers that would refer their friends.  But that said, the reason that the industry isn't reaching its potential is because some firms apparently believe that they benefit from low sales volumes.  Others may not realize that greater sales levels are possible.
Never forget that Rollohome went from start up to 60,000 homes built and sold in 2 years. If some operation could achieve that before, it can be done again now. Potentially, that could be accomplished faster and better than the prior example.
Who Benefits from More Rapid Growth?
In no particular order of importance, think about all the groups that can benefit from more rapid, ethical, and sustainable growth.  In no particular order of importance:
Retailers
Communities
Developers
Investors
Financial Services firms (lenders, insurance, etc.)
Transporters
Installers
Services
Suppliers
Attorneys, professional services providers, and other experts
Most Independent Factory Producers
Nuts and Bolts of the MH Fix Meeting
On the final day of the Tunica Manufactured Housing Show – March 28,.2019, after the show is over, so as not to disturb in any way those events – a coalition of interested independent industry parties has commissioned and sponsored a meeting. While MHProNews is involved in promoting and organizing, this will be an industry meeting with various interests represented that are supporting the effort.
Those supporters share a common desire for positive industry growth.
Albert Einstein and others smart people past-or-present have said that one begins by understanding the current problems. Once the problems are understood, then solutions are proposed that address those core challenges in a reasonable fashion.
That will be our plan for this meeting. Outline challenges, propose solutions, orderly discussions, and invitations for next steps. So, this meeting and related discussions will help set the direction for how new and current groups can interact successfully for the growth of robust, positive growth of the industry.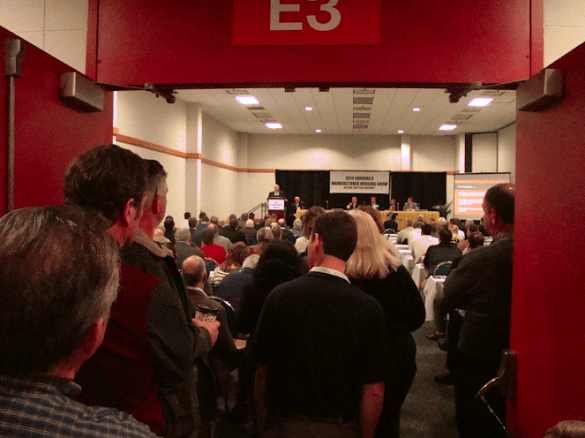 Management By Objective (MBO) – Sustainable Growth Potential$
Amazon's Alexa investment fund in 2018 estimated that the potential market for prefab homes sales in the U.S. is about $330 billion dollars a year. Manufactured housing finished 2018 with some $8 billion dollars a year in retail sales.  So, the growth potential is significant.
The 'MH Fix the Tricks' meeting will have three segments.  One will be by Special Invitation only, and that one will be for independent producers of manufactured housing. That will be the last session on the afternoon of Thursday March 28th, 2019.
Two sessions will proceed that manufacturers meeting, and both will have limited seating.  Some are already booked.
Here is the working outline for that MH Fix the Tricks Meeting at Tunica. The specifics to be updated via the MHProNews email list. Make sure you and your colleagues are signed up and getting those emails, see the link here or further below the byline to sign up in seconds.
1)        Identify Current Issues, their Causes, and Contributing Factors. There are those who think that businesses in the manufactured home industry is doing great. It has improved since 2011. But others believe that the industry is still hovering at only about 25 percent of the HUD Code manufactured home industry's last high in 1998, and far lower still from its historic peak.  Meaning, manufactured home businesses could be performing much better. We will look at those issues – causes and effects of historically low results and public acceptance – in session one. Specific leaders at Clayton Homes, 21st Mortgage, MHI, and their attorneys will be invited to attend and address the discussion to be held at this session. This will be a transparent discussion of specific allegations, flops, and failures. It will include, but not be limited to a discussion of market place rigging and restraint of free trade. Outside authorities will be invited to this session too. The discussion will be moderated. This isn't a legal setting, it's a discussion. Thankfully in America, we are all innocent in the eyes of the law until proven guilty, a plea is made, or other settlements are reached. Clayton, MHI, et al have the right to remain silent, or to speak and allay industry concerns that will be presented. It will likely be a lively session.
A Question and Answer segment will follow.
2)        What a New Post-Production Trade Association Should Address and Do. National Association of Manufactured Home Community Owners (NAMHCO)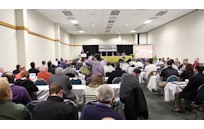 and the Manufactured Housing Association for Regulatory Reform (MHARR) will both be invited to this session. That session won't be open for MHI staff or leaders. An outline will be presented that will aim to avoid the industry's past post-production mistakes, and will set the goal of rapid and sustained growth for the members of this planned new trade group or alliance. Note again, that while MHProNews will participate, this is a broader effort that will involve a range of independent industry interests, personalities, and firms. Once the preparations are finished, an independent nonprofit trade group will be formed.
A Question and Answer segment will follow.
3) The Final Session will be for independent factory-producers, and it will be an invitation only event limited to builders of HUD Code manufactured homes. MHARR members and others will be participate in this discussion, but is open to non-MHARR producers.
A Discussion with Question and Answer segment will follow.
The meeting plan will include refreshments and breaks between each of the 3 discussions noted above. A total of about 3 hours and 30 minutes is planned. Further details will come via MHProNews emails.  That start time will be shortly after noon on Thursday, so as not to interfere with the Tunica Show, and was discussed with Tunica Show management.
Do and Don't Do
Note that we are not calling for any boycotts of other trade groups, or of other firms.
If some business or professional wants to be a member of more than one trade association, that is their right, which we will respect.
Our goal is to work within the letter and spirit of the law and in a way that will inspire confidence for those involved, the home buying public, current manufactured home owners, public officials, advocates, other nonprofits, etc.
After the Organizing
This planned trade association or alliance, has the working name of 'MHIdeals.'  That name is subject to change by the group that will form this planned pro-growth, solution and goal focused post-production trade group.
Once a new sustainable and ethical pro-growth-focused trade group is established, it will interface with other existing industry associations as much as is warranted and possible. The new 'MHIdeals' will work with Government at all levels, media, academics, the housing seeking public, and other interested organizations such as the Government Sponsored Enterprises, investors, and capital sources.
Among the Goals…
The goals could be simplified by saying that current and favorable federal laws should be enforced.  Practical problems will be identified, solutions will be advanced. Instead of years posturing effort, rapid results will be the goal. See the related report, linked here. Some specifics:
To simplify placement and zoning issues, so that more manufactured homes can be sold.
To address financing and capital access, so that independents don't have to worry about lender(s) that the industry is arguably too dependent upon today.
To educate the public, and work with residents as possible to Protect, Educate, and Promote the growth of manufactured housing as the most accepted form of quality affordable housing.
With those in mind, for example, MHIdeals will work with the GSEs, FHA, USDA, and VA other lenders to operate in a robust way to support manufactured home loans.  The goal is simple. To enforce laws already on the books, for the benefit of most business, home owners and home seekers.
Hypothetically speaking, if another trade association were to become an obstacle to those goals for almost any reason, MHIdeals would commit to pursue the greater good of the organization as outlined.  So, as an example for discussion's sake, if MHI were continue to posture, foot drag, other otherwise take steps that purportedly benefit only a few big businesses, then MHIdeals would work in opposition to MHI. But if MHI suddenly 'saw the light,' then the new group would work with others including them to achieve the goals as outlined.
We believe that MHI may have to pivot as a result of the formation of such a group.  But if not, MHIdeals will work with consumers, other nonprofits, legal authorities, etc. to vigorously pursue our agenda and make our case direct to public officials and the home buying public.
MHIdeals – Make Doing Business As an Independent Easier and More Profitable
MHIdeals members should commit to a code of ethics and certain standards that would be enforced for the greater good.
Our goal will be about mutual victories. We will oppose unethical and illegal practices, to protect the reputations of those who want to earn an honest living by serving the housing needs of our fellow Americans.
That is the transparent outline. We will dig into the details at the meeting. MH Professionals from other parts of the U.S. are welcome to attend, within the guidelines noted above.
The Good News Is…
After years of exploring the causes manufactured housing's historically low sales levels, and the impressive opportunities, the good news is that proven paths already exist to grow industry results. The law and the facts – properly understood and advocated – are on the industry's side.
So growth should follow. Here is an example of how a new trade group can help grow retailer sales, which will widely benefit the industry.
The Manufactured Housing Improvement Act of 2000 gave the industry enhanced preemption. MHProNews – looping in MHARR and others interested in protecting and supporting affordable homes – has already demonstrated in 2018 and 2019 cases where a specific type of outreach with local officials changed their minds in a matter of only a few days. That process should be repeated as necessary, and should be spearheaded by MHIdeals.
Slow or Faster Growth?
If you want to see the industry to continue to sell homes at low levels, and for consolidation of smaller firms to continue, or the formation of new companies to be stunted, then the MHIdeals would not be a good fit for you.
But if you believe that the manufactured home industry could grow to 5 to 10 times its current sales levels in an ethical and sustainable way, then this MHIdeals discussion and pre-organizational meeting should be attended.
Seating will be limited. Watch for our emailed updates with further details. You can RSVP via upcoming emails.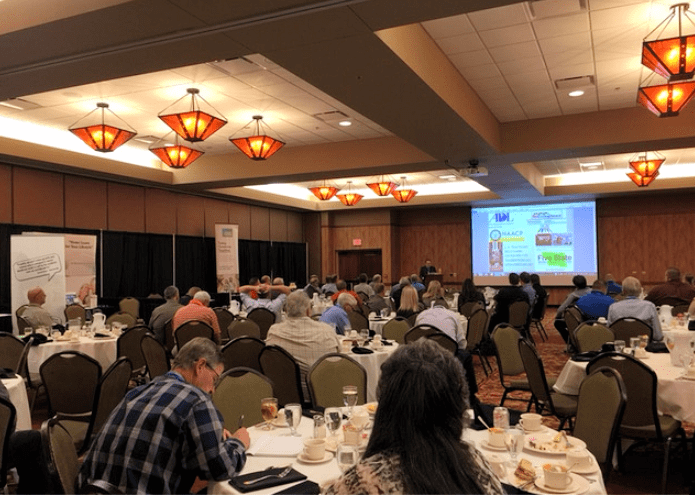 Power and Safety in Numbers
There will be power, profits and safety in numbers.  A good post-production trade group will focus on the points noted, which can be reduced to these 3 points.  Protect, Educate, and Promote manufactured housing.
After years of exploring the causes, it is time to turn to the solutions. MHI has obviously and arguably opted to make no substantive changes. That's their right, but it is the right of industry independents to organize for their own pro-growth interests.
The past is there to learn from.  We can take the good from other trade groups, and make something far better with the planned MHIdeals trade alliance.
That's manufactured housing industry "News, Tips, and Views Pros Can Use" © where "We Provide, You Decide." © ## (News, analysis, and commentary.)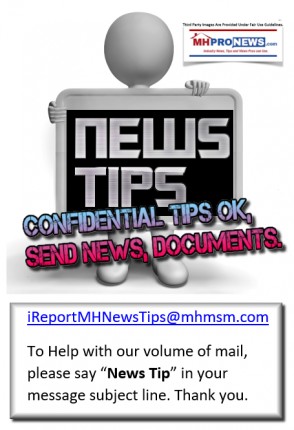 Your link to industry praise for our coverage, is found here.
For the examples of our kudos linked above…plus well over 1,000 positive, public comments, we say – "Thank You for your vote of confidence."
"We Provide, You Decide." © ## (News, analysis and commentary.)
(Image credits and information are as shown above, and when provided by third parties, are shared under fair use guidelines.)
Submitted by Soheyla Kovach to the Daily Business News for MHProNews.com.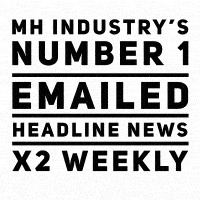 2) To pro-vide a News Tips and/or Commentary, click the link to the left. Please note if comments are on-or-off the record, thank you.
3) Marketing, Web, Video, Consulting, Recruiting and Training Re-sources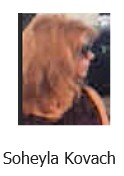 Submitted by Soheyla Kovach to the Daily Business News for MHProNews.com. Soheyla is a managing member of LifeStyle Factory Homes, LLC, the parent company to MHProNews, and MHLivingNews.com.
Related Reports

:
You can

click on the image/text boxes

to learn more about that topic.
Subsidized Housing vs Manufactured Homes, Community Owner Marge Clark Sounds Off
Manufactured Housing Institute's Monthly Economic Report Spotlights Challenge, What MHI, WHA's Amy Bliss Said
White Collar Shakedown, Fear, Hobbs Act, and Manufactured Housing Independents Struggles
Washington, D.C., February 4, 2019 – The Manufactured Housing Association for Regulatory Reform (MHARR) reports that according to official statistics compiled on behalf of the U.S. Department of Housing and Urban Development (HUD), HUD Code manufactured home production declined again in December 2018.
Washington, D.C., November 15, 2017 – The Board of Directors of the Manufactured Housing Association for Regulatory Reform (MHARR) has authorized the public release of a comprehensive internal study by the Association of the past, present and future representation of the post-production sector (PPS) of the federally-regulated manufactured housing industry.