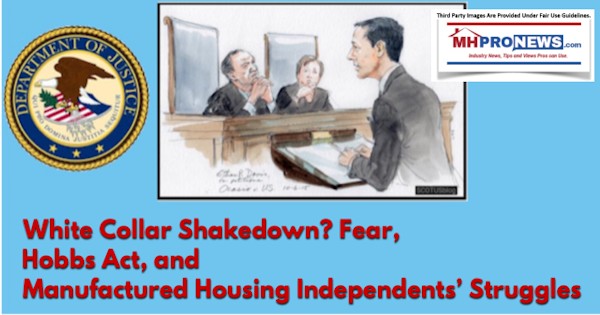 Fear can be an element of extortion, according to the Hobbs Act, says the Justice Department website. For newcomers to the Daily Business News, on MHProNews, brown and bold text are direct quotes from the source cited.  This topic is being raised because more than one credible source – both recent and previously – has contacted MHProNews with their experiences in this context.
"The Racketeer Influenced and Corrupt Organizations Act, commonly referred to as the RICO Act or simply RICO, is a United States federal law that provides for extended criminal penalties and a civil cause of action for acts performed …. A civil RICO action can be filed in state or federal court. Both the criminal and civil," per Wikipedia.
Shakedowns and 'Protection Rackets' are other terms used for various types of extortion, and they will be examined following the DoJ information.
Relevance to Manufactured Housing
The relevance to manufactured housing is simple and direct. There have been a number of manufactured housing independents who are afraid of doing things that are lawful and within their constitutionally protected rights. They are arguably victims of extortion.
Does that extortion come from drug dealers? No. MS 13? Not reports on that at this time either.   Rather, these are fears based upon well known actors in the Manufactured Housing Industry. Links will be provided after the DOJ and other information that follows, below.
Because there are several reports from different markets that have pointed to the same sources that they fear. Coincidence?
How the Hobbs Act May Be Applied to Manufactured Housing
What follows is from the Department of Justice (DoJ) website. It is copied verbatim, but
MHProNews is turning bold and blue some of the items from DoJ below that may be relevant and apply to our industry.

HOBBS ACT — EXTORTION BY FORCE, VIOLENCE, OR FEAR
In order to prove a violation of Hobbs Act extortion by the wrongful use of actual or threatened force, violence, or fear, the following questions must be answered affirmatively:
Did the defendant induce or attempt to induce the victim to give up property or property rights? "

Property" has been held to be "any valuable right considered as a source of wealth

." United States v. Tropiano, 418 F.2d 1069, 1075 (2d Cir. 1969) (the right to solicit garbage collection customers). "

Property" includes the right of commercial victims to conduct their businesses

. See United States v. Zemek, 634 F.3d 1159, 1174 (9th Cir. 1980) (the right to make business decisions and to solicit business free from wrongful coercion) and cited cases). It also includes the statutory right of union members to democratically participate in union affairs. See United States v. Debs, 949 F.2d 199, 201 (6th Cir. 1991) (the right to support candidates for union office); United States v. Teamsters Local 560, 550 F. Supp. 511, 513-14 (D.N.J. 1982), aff'd, 780 F.2d 267 (3rd Cir. 1985) (rights guaranteed union members by the Labor-Management Reporting and Disclosure Act, 29 U.S.C. §  411).
Did the defendant use or attempt to use the victim's reasonable fear of physical injury or economic harm in order to induce the victim's consent to give up property? A defendant need not create the fear of injury or harm which he exploits to induce the victim to give up property. See United States v. Duhon, 565 F.2d 345, 349 and 351 (5th Cir. 1978) (offer by employer to pay union official for labor peace held to be "simply planning for inevitable demand for money" by the union official under the circumstances); United States v. Gigante, 39 F.3d 42, 49 (2d Cir. 1994), vacated on other grounds and superseded in part on denial of reh'g, 94 F.3d 53 (2d Cir. 1996) (causing some businesses to refuse operations with the victim sufficiently induced the victim's consent to give up property, consisting of a right to contract freely with other businesses, as long as there were other businesses beyond defendants' control with whom the victim could do business).
Moreover, attempted extortion may include an attempt to instill fear in a federal agent conducting a covert investigation or a defendant "made of unusually stern stuff." See United States v. Gambino, 566 F.2d 414, 419 (2d Cir. 1977) (argument that FBI agent pretending to be extortion victim could not be placed in fear is not a defense to attempted extortion of the agent); see also United States v. Ward, 914 F.2d 1340, 1347 (9th Cir. 1990) (an attempt to instill fear included a demand for money from a victim who knew that the defendant was only pretending to be a federal undercover agent when he threatened the victim with prosecution unless money was paid).
However, the payment of money in response to a commercial bribe solicitation, that is, under circumstances where the defendant does not threaten the victim with economic harm, but only offers economic assistance in return for payment to which the defendant is not entitled, is not sufficient to prove extortion by fear of economic loss. United States v. Capo, 817 F.2d 947, 951-52 (2d Cir. 1987) (solicitation of money from job applicants by persons having no decision making authority in return for favorable influence with employment counselors was insufficient evidence of inducement by fear); but see United States v. Blanton, 793 F.2d 1553, 1558 (11th Cir. 1986) (inducement by fear was proven by the defendant's solicitation of a labor consulting contract, to help employer stop outside union organizing, when the solicitation was accompanied by defendant's threat to form another union and begin organizing employees if the consulting contract was not accepted).

Did the defendant's conduct actually or potentially obstruct, delay, or affect interstate or foreign commerce in any (realistic) way or degree

? The

Hobbs Act regulates extortion and robbery, which Congress has determined have a substantial effect on interstate and foreign commerce by reason of their repetition and aggregate effect on the econom

y. Therefore, the proscribed offenses fall within the category of crimes based on the Commerce Clause whose "de minimis character of individual instances arising under [the] statute is of no consequence." United States v. Bolton, 68 F.3d 396, 399 (10th Cir. 1995) (upholding Hobbs Act convictions for robberies whose proceeds the defendant would have used to purchase products in interstate commerce), quoting, United States v. Lopez, — U.S. —, 115 S.Ct. 1624, 1630 (1995); material in brackets added; see also United States v. Atcheson, 94 F.3d 1237, 1243 (9th Cir. 1996) (robbery of out-of-state credit and ATM cards); United States v. Farmer, 73 F.3d 836, 843 (8th Cir. 1996) (robbery of commercial business); United States v. Stillo, 57 F.3d 553, 558 n.2 (7th Cir. 1995).
Hobbs Act violations may be supported by proof of a direct effect on the channels or instrumentalities of interstate or foreign commerce, as for example, where the threatened conduct would result in the interruption of the interstate movement of goods or labor. See United States v. Taylor, 92 F.3d 1313, 1333 (2d Cir. 1996) (extortion of money, unwanted labor, and subcontracts on construction projects by threatened shutdowns and labor unrest); United States v. Hanigan, 681 F.2d 1127, 1130-31 (9th Cir. 1982) (robbery of three undocumented alien farm workers while they were traveling from Mexico to the United States in search of work); United States v. Capo, 791 F.2d 1054, 1067-68 (2d Cir. 1986), vacated on other grounds, 817 F.2d 947 (2d Cir. 1987) (scheme to extort local job applicants had a potential effect on interstate applicants who might otherwise be hired).
Indirect effects on such commerce are also sufficient, as for example, where the obtaining of property and resulting depletion of the victim's assets decreases the victim's ability to make future expenditures for items in interstate commerce. Taylor, supra (depletion of contractors' assets). However, the Seventh Circuit has distinguished Hobbs Act cases involving depletion of a business' assets from those involving the depletion of an individual employee's assets which, the court has ruled, are not as likely to satisfy the jurisdictional requirement of the Hobbs Act. United States v. Mattson, 671 F.2d 1020 (7th Cir. 1982); United States v. Boulahanis, 677 F.2d 586, 590 (7th Cir. 1982). Other circuits have agreed where the extortion or robbery of an individual has only an "attenuated" or "speculative" effect on some entity or group of individuals engaged in interstate commerce thereby diminishing the "realistic probability" that such commerce will be affected. See United States v. Collins, 40 F.3d 95, 100 (5th Cir. 1994) (conviction for robbery of a computer company employee reversed on grounds that theft of victim's automobile with cellular phone had an insufficient effect on his employer's business); United States v. Quigley, 53 F.3d 909 (8th Cir. 1995) (upholding the acquittal, following guilty verdict, of defendants who beat and robbed two individuals in route to buy beer at a liquor store).
Was the defendant's actual or threatened use of force, violence or fear wrongful?

Generally, the extortionate obtaining of property by the wrongful use of actual or threatened force or violence in a commercial dispute requires proof of a defendant's intent to induce the victim to give up propert

y. No additional proof is required that the defendant was not entitled to such property or that he knew he had no claim to the property which he sought to obtain. See United States v. Agnes, 581 F.Supp. 462 (E.D. Pa. 1984), aff'd, 753 F.2d 293, 297-300 (3d Cir. 1985) (rejecting claim of right defense to defendant's use of violence to withdraw property from a business partnership).
However, the Supreme Court has recognized a claim-of-right defense to Hobbs Act extortion in labor-management disputes. In a 1973 decision, the Court reversed the conviction of union-member defendants who had used violence against an employer's property, during an otherwise legitimate economic labor strike, in order "to achieve legitimate union objectives, such as higher wages in return for genuine services which the employer seeks." United States v. Enmons, 410 U.S. 396, 400 (1973). The Court reasoned that the legislative history of the Hobbs Act disclosed that Congress had been concerned with attempts by union officials to extort wages for unwanted and fictitious labor, to which employees were not entitled, as contrasted with the policing of legitimate labor strikes in general. Therefore, the Court concluded that the union members' use of violence during the strike was not "wrongful" for purposes of Hobbs Act extortion. The Supreme Court also made a broadly worded statement that
"wrongful" has meaning in the Act only if it limits the statute's coverage to those instances where the obtaining of the property would itself be "wrongful" because the alleged extortionist has no lawful claim to that property.
Id.
In its labor-management context, the claim-of-right defense is not applicable where defendants do not have legitimate labor objectives. The labor claim-of-right defense has been held not to excuse the following kinds of coercive demands:
payoffs to union officials and employee representatives in violation of the federal labor laws (29 U.S.C. § 186); United States v. Quinn, 514 F.2d 1250, 1259 (5th Cir. 1975) (solicitation of church donation in return for removal of labor pickets); United States v. Gibson, 726 F.2d 869 (1st Cir. 1984) (request for payoff to remove pickets);
sham fees which labor unions are not entitled to collect under the labor laws; United States v. Wilford, 710 F.2d 439, 444 (8th Cir. 1983) (economic coercion of dues and initiation fees from truck drivers who were self-employed or who were told they would receive no member benefits);
employee payments which violate existing labor contracts; United States v. Russo, 708 F.2d 209, 215 (6th Cir. 1983) (under threat of job loss, employees' payment of health and pension contributions which labor contract required employer to pay);
employer payments to labor unions which are not included in existing labor contracts; United States v. Traitz, 871 F.2d 368, 381-82 (3d Cir. 1989) (violence used to collect fines on employers for non-compliance with union rules which were not made part of the labor contract);
demands that a non-union employer cease business operations during a sham union organizing campaign; United States v. Edgar Jones, 766 F.2d 994, 1002-03 (6th Cir. 1985) (violent campaign by union officials and union-represented competitor to drive the non-union employer out of business under the pretext of persuading employees to join the union and enforce area wage standards);
employer payments for labor consulting to establish a bogus "sweetheart union" and thereby discourage legitimate organizing by other unions; United States v. Blanton, 793 F.2d 1553 (11th Cir. 1986).
construction contractors' payments of money, wages for unwanted and superfluous employees, and subcontracts with employee representatives which were unrelated to the hiring of employees. United States v. Taylor, 92 F.3d 1313, 1319 and 1333 (2d Cir. 1996) (extortion of contractors by leaders of minority labor coalitions).
Several courts of appeals have limited the claim-of-right defense to the context of labor-management disputes by refusing to extend the defense to extortionate violence and economic fear in commercial disputes and public corruption cases. United States v. Debs, 949 F.2d 199, 201 (6th Cir. 1991) (violence against union members in retaliation for support of opposition candidate for union office); United States v. Castor, 937 F.2d 293, 299 (7th Cir. 1991) (violent threats to obtain consent to enter into business arrangement); United States v. Zappola, 677 F.2d 264, 269 (2d Cir. 1982) (beating of debtor to coerce repayment of purported debt); United States v. Porcaro, 648 F.2d 753, 760 (1st Cir. 1981) (franchisor's violence to compel franchisee to vacate premises); United States v. French, 628 F.2d 1069, 1075 (8th Cir.1980) (public official's kickbacks on bail bond settlements); United States v. Cerilli, 603 F.2d 415, 419 (3d Cir. 1979) (solicitation of political contributions); United States v. Warledo, 557 F.2d 721, 729-730 (10th Cir. 1977) (violence by Native Americans to compel railroad to pay reparations for tribal lands).However, other courts have held that the extortionate use of fear of economic harm in commercial disputes is subject to a claim-of-right defense on the grounds that, unlike violence, the use of economic fear is not inherently "wrongful." See United States v. Kattar, 840 F.2d 118, 123-24 (1st Cir. 1988) (threat to expose church to litigation unless purported "award" for information was paid to defendant was not a legitimate use of economic fear where the information was false and defamatory); United States v. Clemente, 640 F.2d 1069, 1077-78 (2d Cir. 1981) (extortion of bogus consulting payments from subcontractor coerced by the threat of labor unrest against the subcontractor's principal).Where the claim-of-right defense applies, courts have generally held that the Government must prove that the defendant knew that he was not entitled to receive the property which he sought to obtain. United States v. Arambasich, 597 F.2d 609, 611 (7th Cir. 1979) (demand by labor union official on employer that the official and others be hired for no-show employment using threat of labor unrest); United States v. Sturm, 870 F.2d 769, 774 (1st Cir. 1989) (in prosecution involving debtor's withholding of property from a creditor-bank, "the term 'wrongful' requires the government to prove, in cases involving extortion based on economic fear, that the defendant knew that he was not legally entitled to the property that he received."); United States v. Dischner, 974 F.2d 1502, 1515 (9th Cir. 1992) (failure to instruct that defendant must know he had no entitlement to property he sought by use of economic fear did not rise to the level of plain error; but "knowledge of the extortion encompasses knowledge of the lack of lawful claim to the property."). [cited in JM 9-131.010]
## 
DoJ notes that this type of behavior – extortion by fear – can have significant economic impact.  Of course. It is arguably in the tens of billions of dollars for manufactured housing, and far more for the nation large. See the report liked below, noting that the term 'fear' in that case is a reference to marketplace fear, rather than a reference to fear by extortion.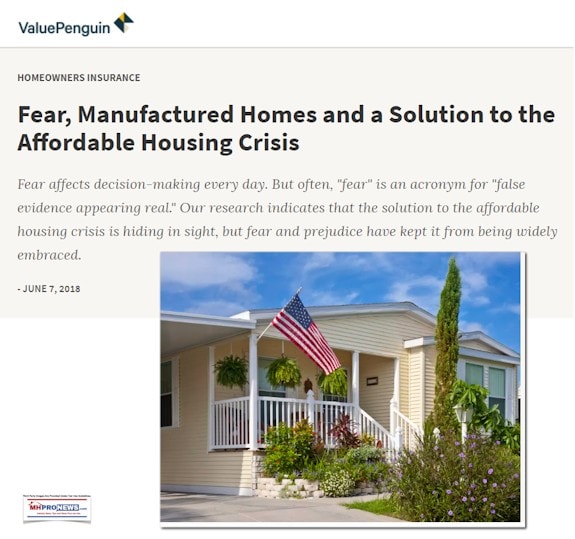 What is extortion?
"Extortion refers to obtaining property or compelling action by the use of threats or by the misuse of public office. … Extortion by threats or fear (coercive extortion) can refer to any illegal use of a threat or fear to obtain property or advantages from another, short of violence, which would constitute robbery," says Encyclopedia's legal definition.
"Extortion is a serious crime because it causes victims to believe they are perpetrators, and by exploiting that fear, the extortionist can repeatedly and openly engage in acts of extortion with little threat of being prosecuted," said Jeffrey E Grell, JD, on RicoAct.com.
The threats and fear that have been publicly described by the Mobile Home Militia (#MHM), others that have been privately described and have not yet been are all potentially subject to the Hobbs Act, RICO, and other activities. RICO can include a misuse of the mails, and a misuse of the wires.  See purported examples of that linked here and here.
For the purported reasons why there is fear, beyond those noted, readers may find more about the related reports, below. The law exists to protect the interests of the honest from those who would warp or manipulate the system. Federal and other officials should be called to full use.  See that among the related reports, below the bylines, notices, email headline news offer, etc.

MHProNews has repeatedly offered major players based in the Knoxville metro, Arlington, VA and their attorneys the ability to respond.  They've exercised their right to remain silent.
Stay tuned for more, as the law provides solutions.  The marketplace and civil process offers opportunities too. Sign up for our emailed headline news, below at the right. That is this afternoon's "News Through the Lens of Manufactured Homes and Factory-Built Housing" © where "We Provide, You Decide." © ## (News, analysis, and commentary.)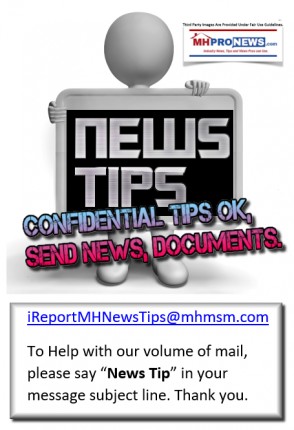 NOTICE: You can get our 'read-hot' industry-leading emailed headline news updates, at this link here. You can join the scores who follow us on Twitter at this link. Connect on LinkedIn here.

NOTICE 2: Readers have periodically reported that they are getting a better experience when reading MHProNews on the Microsoft Edge, or Apple Safari browser than with Google's Chrome browser. Chrome reportedly manipulates the content of a page more than the other two browsers do.
(Related Reports are further below. Third-party images and content are provided under fair use guidelines.)
1) To sign up in seconds for our MH Industry leading emailed news updates, click here.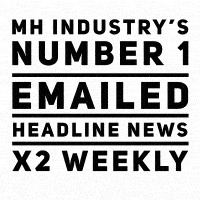 2) To pro-vide a News Tips and/or Commentary, click the link to the left. Please note if comments are on-or-off the record, thank you.
3) Marketing, Web, Video, Consulting, Recruiting and Training Re-sources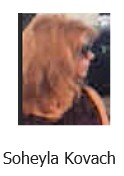 Submitted by Soheyla Kovach to the Daily Business News for MHProNews.com. Soheyla is a managing member of LifeStyle Factory Homes, LLC, the parent company to MHProNews, and MHLivingNews.com.
Related Reports

:
You can

click on the image/text boxes

to learn more about that topic.
America woke up today to division. But perhaps 75 percent (+/-) of the nation's people could come together on a plan that demonstrably could do the following. Increase the U.S. Gross Domestic Product (GDP) by some $2 Trillion Annually, without new federal spending.
Positive, Uplifting Third-Party Reports Favor Modern Manufactured Housing, So What's Going Wrong?
https://manufacturedhomepronews.com/masthead/mobile-home-militia-clayton-homes-wants-your-cornbread-too-join-the-revolution-you-gotta-have-swagger/
"Mobile Home Militia," Retail/Production Sources, Sound Alarm Against Clayton Homes, CMH, New "Anti-Competitive Practices" Allegation
Examining Derek Thompson's Atlantic Report on 'Mobile Home' Retail Market as Fastest Dying Business In America
Restraint of Trade, Manufactured Housing Institute, Clayton Homes, 21st Mortgage, Vanderbilt Mortgage, and Antitrust Law
CFPB and 21st, Second Shoe Drops? Flooring w/21st Mortgage Corp? Insider Tips
How Many MH Independents, Retailers Have Been Lost Recently? "They Think They Own Us"
Clayton Homes and 21st Mortgage's Manufactured Housing "Spies"