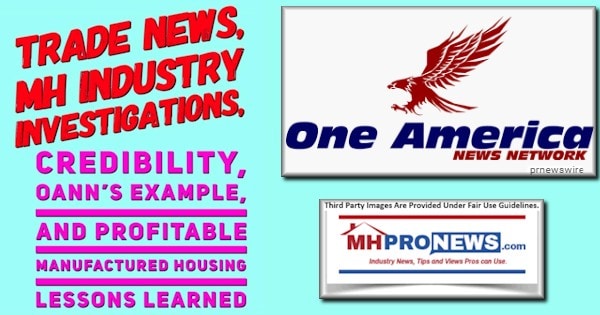 Often the best way to convey a new or different idea is to use an analogy and/or to give examples. The more tangible the analogy, the better the communications. Let's kick this report off with a quote from the late Howard Walker, J.D., the long-time vice-chairman for publicly trade Equity LifeStyle Properties (ELS), which is one of the companies we track in our nightly investing/stock market recap and featured report.

Manufactured housing for decades had a variety of trade publications. Among the three best known were the Journal of Manufactured and Modular Housing (Journal), the Manufactured Home Merchandiser Magazine (Merchandiser), and Automation in Housing Manufactured Home Dealer, which evolved into Automated Builder (AB) magazine. There have been others we may explore at another time.
Each of the above had useful features and information. As a young professional in manufactured housing, this writer devoured the content in those publications. They were useful and profitable to my professional formation. That said, in fairness and objectivity, they were not strictly speaking 'news,' even though they carried information with news-worthy insights.  That's said as someone who earned a university scholarship in journalism who went on to study business and history, before starting a career in manufactured housing.
To grasp the often troubling current state of manufactured housing trade media, or the vision of what MHProNews and our sister site MHLivingNews have become and strive to be, it may be useful to step outside of our industry for a few minutes.
Let's look at One America News Network (OAN or OANN). We've featured OAN and the NewsMax channels previously, see the link here, or the report from OAN in our market wrap up last night at the linked text-image box below.
Conservatives Launch Dark Money Group to Fight Tech Censorship, plus Manufactured Home Investing, Stock Updates
Stating the obvious for clarity, OAN is a business, as are other news networks. It may be debatable if some outlets owned by media conglomerates are essentially loss-leaders, not so much designed to profit the parent company, as they are to convey 'news' that carries the political and other interests of a given network.  But news is traditionally a business, and they are selling a product. That product is supposed to be objective information.  It is paid for, traditionally, by advertisers or sponsors.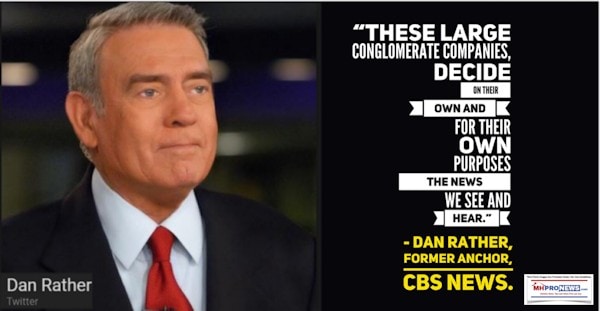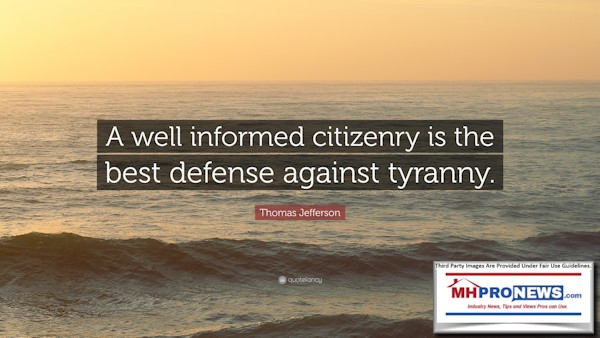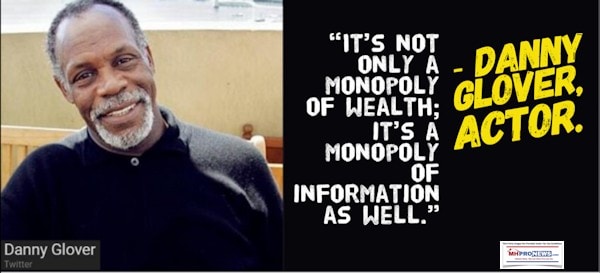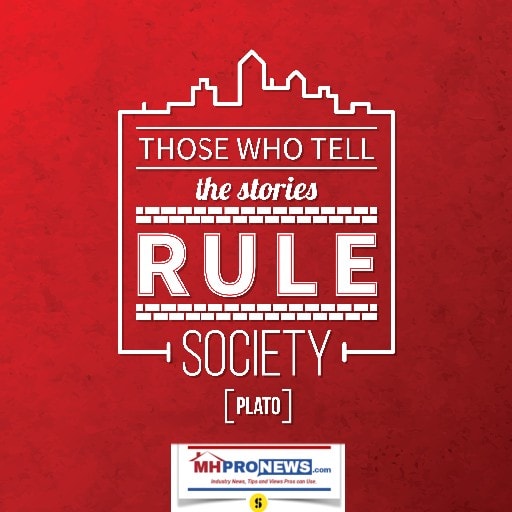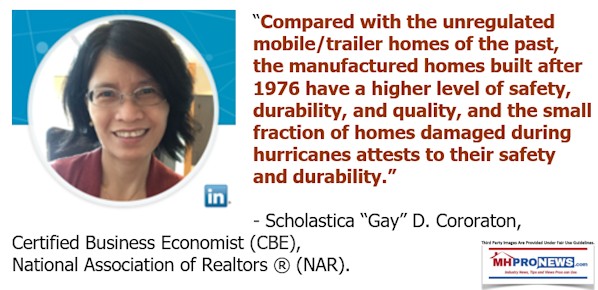 The reliability of that information, based on the source, is at times another matter. To support the maximum number of our readers in discerning the agenda behind media outlets, we've periodically shared the graphic below this Thomas Sowell quotation.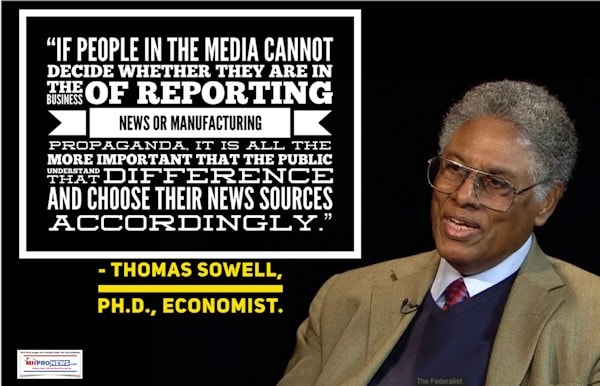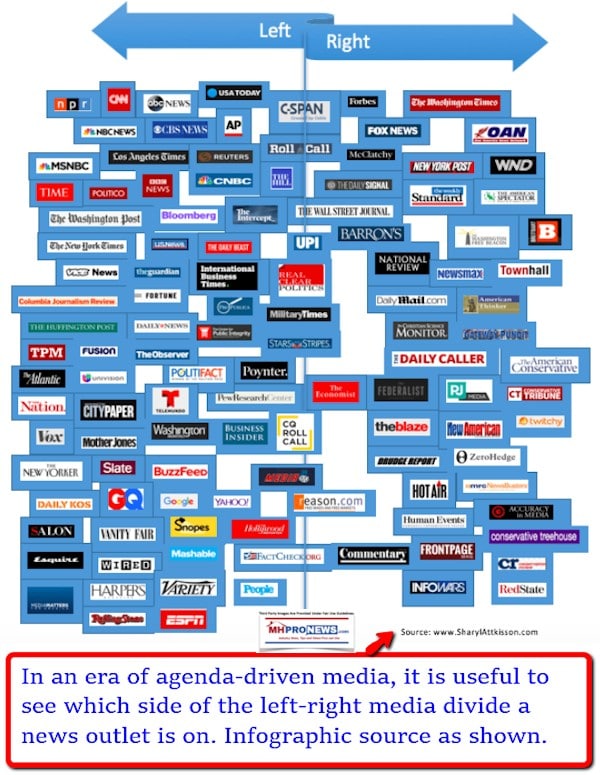 The manufactured home industry – which is comprised of thousands of distinctively owned businesses and tens of thousands of individual business locations – is misunderstood. That's not opinion, that's been documented in a report using third-party data found here. What is to be done about that misunderstanding?  Is clarity on what our industry does necessary to attract more and better qualified prospects?
Hold that inquiry in mind.  Former award-winning CBS correspondent turned-independent journalist Sharyl Attkisson's take on the topic of discernment between fake and real news is linked in the report below.
Apt Warning for Manufactured Housing Professionals, MH Customers, by Award Winning Journalist Sharyl Attkisson, TEDx
What's Wrong in MHVille is that We Don't Ask What is Right
Let's freeze for a few moments, as we ponder that paraphrase of G. K. Chesterton. There is no one that we're aware of in manufactured housing (MH) industry trade media or bloggers that have seriously invested the time to examine the issues related to mainstream media behind the curtain, other than our platforms.
Some bloggers may complain or moan about mainstream coverage of this or that, but without a careful and objective look at evidence, they are mere opinions, perhaps masquerading as facts.  Furthermore, if those industry bloggers or other sources have their own challenges with inaccuracy, a lack of objectivity, legal, ethical, conflicts of interest, and/or other problems, how useful are they to the MH industry?  Or how much less useful are they as possible influence with the world beyond manufactured housing?  When mainstream media has ripped some of the industry's trade writers for problematic business practices, how does that help our industry's image?  Hold those thoughts, as we press on.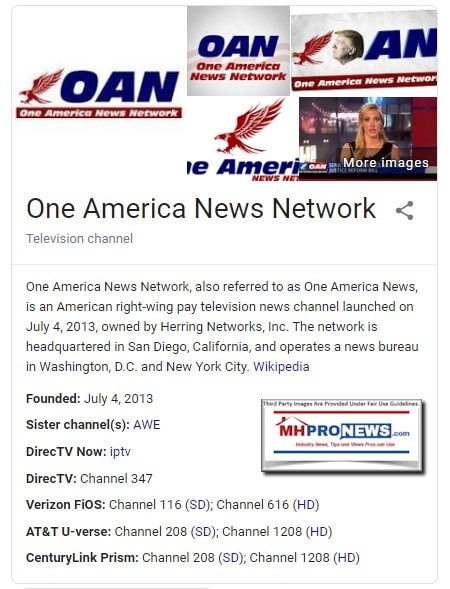 Run Up to the OAN Example
Those segues noted, let's turn back to OAN and what they can teach manufactured housing.
OAN is trying to brand themselves in a far larger media landscape. ABC, NBC, CBS each have news divisions. There are cable news networks like CNN, MSNBC, CNBC, Fox News, Fox Business, NewsMax, and One America News, to name some of the better known ones. But there is also PBS, CSPAN (three CSPAN channels), and more.
Media is so important, so much so that several governments around the world effectively fund, influence, or control their news. Some governments and political interests fund 'news' in English, precisely to influence Americans, often aiming at investors or business leaders, but sometimes the general public. One could mention Al Jazeera, Russian "RT" or Sputnik news, Chinese or other media outlets funded or controlled by various foreign political and/or financial interests. There are plenty of examples of faith-based news, plus thousands of trade media for their respective industries and professions too.
Some of those are at times factually accurate reports. But in other cases, they may be mixed or pure spin/propaganda.  Thus the discernment that Sowell spoke about in the quote above, or the principle of separating the wheat and chaff we refer to here on MHProNews.

The news is so important that often tens of millions of dollars or more is paid to create local, regional, or much more for national media. It is all done to generate 'news.' How we view the world we live in is shaped in part by what we hear broadcast on the radio, read in the newspaper or magazines (print or online), or watch live, streaming, on cable, etc.
Former President Obama said it aptly when as quoted by Solon or CNBC he said that "If you watch Fox News, you are living on a different planet than you are if you, you know, listen to NPR," or National Public Radio. That's quite accurate, no matter which side of the line one falls on.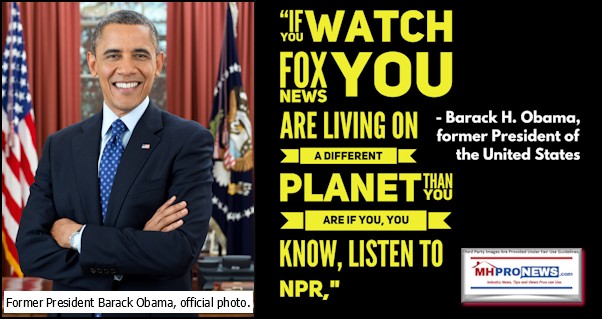 In our manufactured home industry, if you followed bloggers like Frank and Dave, George Allen, fancier publications like MHInsider or MHReview (MHR), aren't those who get their information only from them and/or the Manufactured Housing Institute (MHI) living on a different planet that those who read here? That doesn't mean that there isn't some useful information from those sources.  It is just that those sources have an agenda, stated or not. We do too, but we label each report news, analysis, fact checks and commentary. That's truth in labeling. Those others are promoting specific causes that may arguably be limiting the growth of our industry.  By contrast, our stated goal from the outset was manufactured housing industry recovery, best practices, and sustainable growth.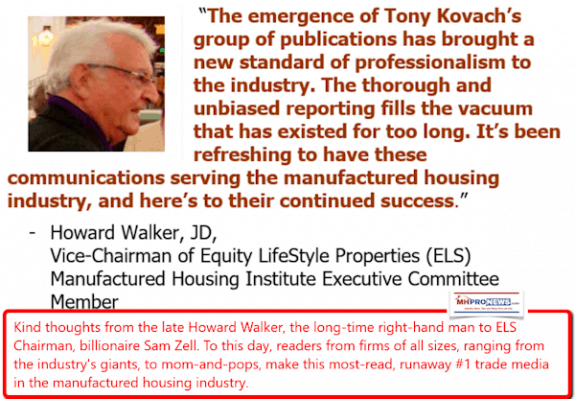 The understanding of manufactured housing is shaped in good measure by outside media. Examples of that are found in our almost midnight report last night, see that linked below.
Sample Manufactured Home Residents, Consumer, Legal Perspectives Reflected in Letters to the Editor
Hold that thought, as we dip back into toward the example of OAN.
Set aside your political posture, and look at what OAN's presentations are. Here is there "sizzle reel."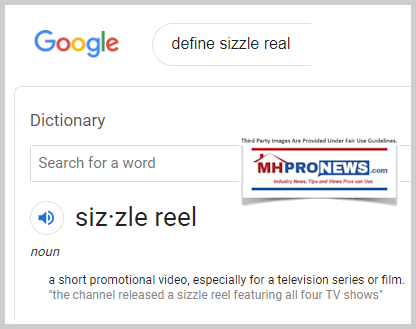 Here is an screen capture of their presentation for others in media, like MHProNews. The full-sized download is found here.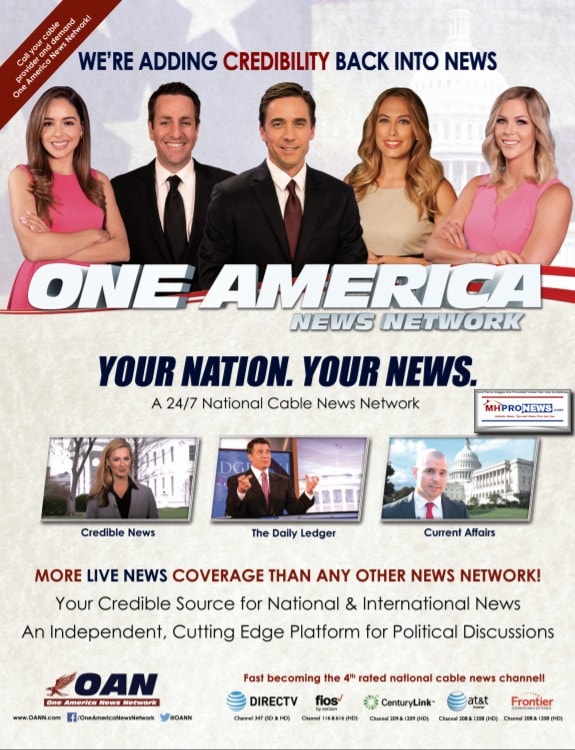 Here is an example of a recent OAN report.  Note: this isn't about agreeing or disagreeing with the report. This is an example of news creation.
Now, what do these examples tell manufactured housing industry professionals? Quite a lot. Our industry has for years suffered in part because there were little or no objective analysis and evidence based fact-checks.  There was little or no calls to accountability or preformance, save from one Washington based trade group holding the Arlington based trade group accountable.  It wasn't until MHProNews emerged that we began looking at the tougher subjects with greater scrutiny.  How else can the industry hope to get out of its doldrums?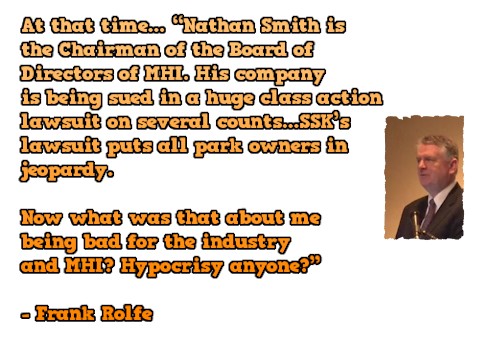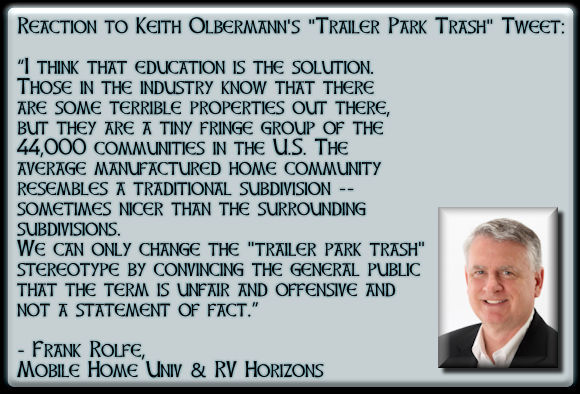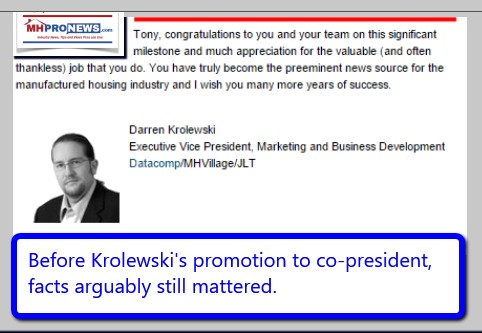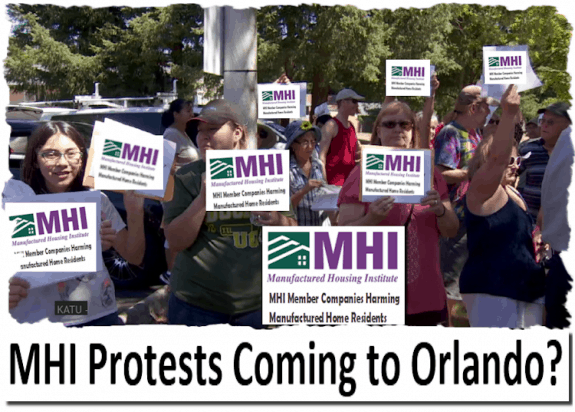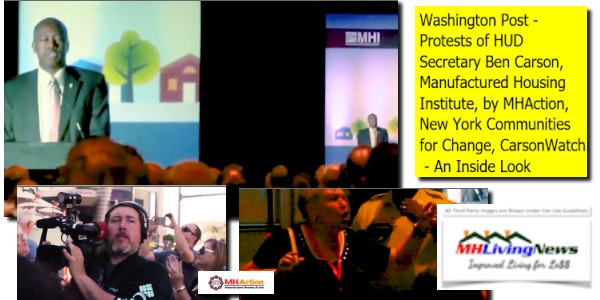 Our industry is underperforming, publicly traded companies reports de facto make that report time and again. There are more 3D housing tours, more fine videos, more websites, and so on.  Yet, the industry's shipments went into 10 out of 11 months of new home shipment declines.  If images alone were the solution, then why isn't the industry soaring?  The answer should be, upon reflection, clear and sobering.  There is a need for credible information that includes news.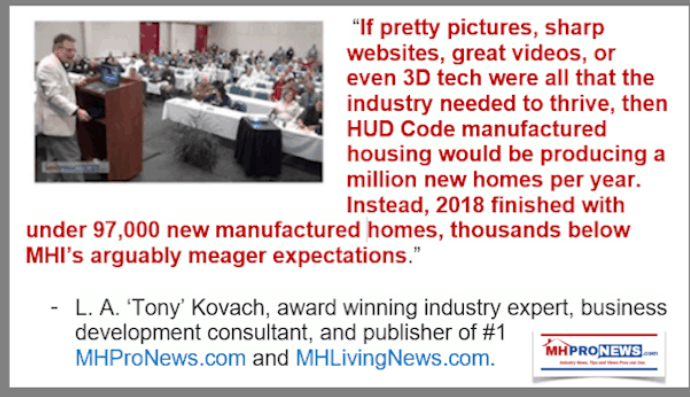 We've created blended platforms.  News, analysis, fact checks, and commentary. Our perspectives are the publications, they may or may not reflect the views of sponsors. That's routinely true for all media.  Talk radio give a specific disclaimer. It goes like this. The views of this program may or may not reflect those of this station or the stations owners.
OAN reveals one path that is working for that network.  MHProNews and MHLivingNews have taken a different path, but each have carved out an audience.  In our case, the approach we've taken has made us the runaway most read in all of manufactured housing.
That's this morning's first installment of "News through the lens of manufactured homes, and factory-built housing" © where "We Provide, You Decide." © ## (News, analysis, fact-checks, and commentary. See Related Reports, further below. Text/image boxes often are hot-linked to other reports that can be access by clicking on them. Third-party images and content are provided under fair use guidelines.)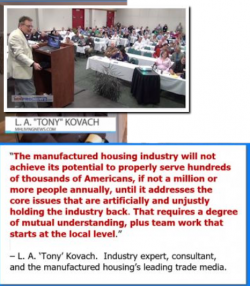 By L.A. "Tony" Kovach – for MHProNews.com.
Tony earned the Lottinville Award in history from the University of Oklahoma. He has earned multiple awards in manufactured housing and in history. He's a managing member of LifeStyle Factory Homes, LLC, the parent company to MHProNews, and MHLivingNews.com.
Office 863-213-4090 |Connect on LinkedIn: http://www.linkedin.com/in/latonykovach
Sign Up Today!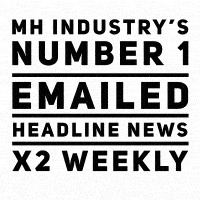 Click here to sign up in 5 seconds for the manufactured home industry's leading – and still growing – emailed headline news updates.
Related References:
The text/image boxes below are linked to other reports, which can be accessed by clicking on them.
Arabella Advisors – Big Money in Dark Shadows, Warren Buffett Ties – Capital Research Group
Joe Stegmayer, Cavco Industries, MHI Chairman, Insights from Innovative Housing Showcase
Frank Rolfe, Dave Reynolds, Both Finger Manufactured Housing Institute (MHI) Failures, in Writing, Again
"Monopoly" in Manufactured Housing Alleged by George Allen, MHI Defender's Turn by former Community-Investor, Self-Claimed EducateMHC Blogger