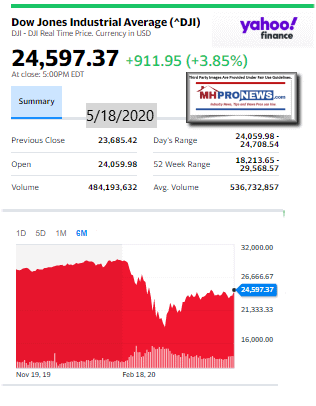 If you were in a race and finished number 59, at first blush, that would hardly seem like something to brag about.
However, if you started years after others in the race did, plus there were over 3 million competitors and you had already lapped millions of others in just four days, that might be an entirely different matter, right? Then being #59 in 4 days becomes impressive.
With that brief teaser, let's take a big step back and look at why this song by "Old Blue Eyes" and that #59 ranking matters to manufactured housing professionals.
Manufactured housing has been underperforming for well over 15 years. It arguably shouldn't be that way, because certainly the powers that be in our industry have the resources to promote manufactured home living in a robust way. Which suggests that they don't want growth, but that doesn't mean that others – the independents in our industry – are hungering for more sales.
A significant part of the problem is a lack of proper understanding about the industry and the quality of today's manufactured homes.
With that notion in mind, it was Tim Williams, then Chairman of the Board of the Manufactured Housing Institute (MHI) who said that MHProNews and MHLivingNews were good communications vehicles. He candidly might pick a fight with himself about that very statement today, while having to acknowledge – according to various sources – that he still reads MHProNews and MHLivingNews now as then. People are…interesting.
That cryptic opening may have seemingly nothing – yet much to do – with The Summer Wind, a hit song by Frank Sinatra featured on MHLivingNews. That is what we will unpack as our featured focus tonight. As usual, that will be beyond the left-right headlines, market snapshots and other thought-provoking graphics.
Quotes That Shed Light…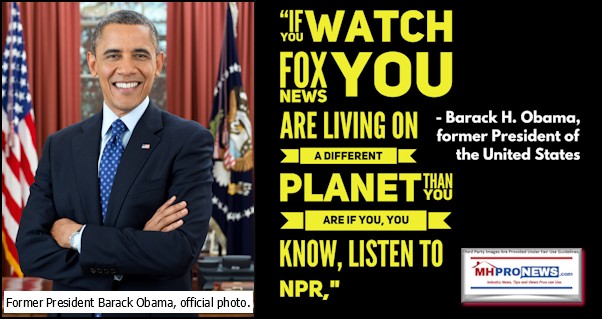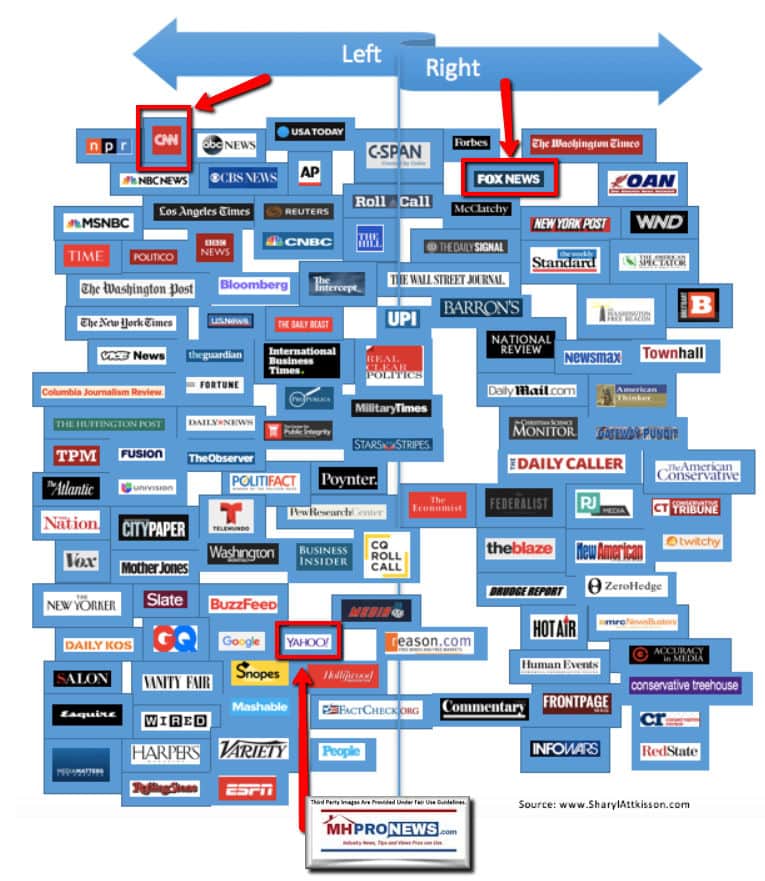 Headlines from left-of-center CNN Business
Near an eight-year high
Gold is a safe place to park money, which probably why it's up 15% in 2020
Don't bet against America, says Fed chief on '60 Minutes'
Uber cuts 25% of staff during pandemic
These are the workers helping GM to build ventilators
Countries' massive debt piles are turning into a disaster
America's surprising breeding ground for inequality: The internet
Japan just fell into recession
Warren Buffett's Berkshire Hathaway sells most of Goldman Sachs stake
Dividends have disappeared this year. Will they ever come back?
America is running out of thermometers
These folks are working from their cars, and loving it
Restaurant owners say social distancing could wipe out their industry
For small businesses, survival may hinge on closing streets
All employees face mental health risks now. Here's how managers can help
The New York Stock Exchange (NYSE) on May 8, 2020 in New York City. – Wall Street stocks gained in opening trading Friday, shrugging off April employment figures that showed an unprecedented spike in job losses and unemployment. Shortly after the opening bell, the Dow Jones Industrial Average stood at 24,209.65, up 1.4 percent.
LIVE UPDATES Dow soars over 900 points on hopes for a vaccine and more stimulus
A JC Penney store that was temporarily closed due to the COVID-19 pandemic is seen on the day the company filed for bankruptcy protection and announced it would be closing some of its 800 stores amid the coronavirus crisis and ongoing debt problems.
JCPenney will close nearly 30% of its stores as part of its bankruptcy plan
A dashboard monitor displays a map inside an Audi AG e-Tron 55 Quatro electric automobile during the Paris Motor Show in Paris, France, on Tuesday, Oct. 2, 2018. The auto industry — a slice of it at least — converges in France this week for the biennial Paris Motor Show, where executives are showing off electric cars for the masses, robo-cars for the future and the self-proclaimed quickest car in the world.
Your car knows secrets about you. Here's how to protect yourself
MARKETS
STREAMING
How Spotify consumption has changed during the pandemic
ViacomCBS expands YouTube TV deal
Quibi, Netflix's weirdest rival, is off to a rough start
Why 'Mulan' won't be coming to a home near you
Why Disney+ is now a blessing and a burden for Disney
FILING FOR CHAPTER 11
An empty parking lot is seen outside a closed JC Penney Co. store in Mt. Juliet, Tennessee, U.S., on Thursday, April 16, 2020. J.C. Penney is skipping an interest payment, putting the struggling retailer on the path toward a potential default on its debt. Photographer: Luke Sharrett/Bloomberg via Getty Images
JCPenney files for bankruptcy, the latest retail giant to fall
Some retailers are too broke to go bankrupt
Neiman Marcus files for bankruptcy
Uncle Sam can't bail everyone out
Crew has filed for bankruptcy
Headlines from right-of-center Fox Business
MARKETS
Dow surges over 900 points as vaccine makes progress as lockdowns ease
S. equity markets gained as Fed Chair Powell spoke about the economy's recovery, Moderna revealed positive virus vaccine news.
Moderna's experimental coronavirus vaccine shows promise in early-stage study
CORONAVIRUS
Mark Cuban proposes $1,000 coronavirus stimulus check every 2 weeks
MARKETS
C. Penney to permanently close about 242 stores as part of bankruptcy
Target extends coronavirus hazard pay, benefits to July 4
PERSONAL FINANCE
4 financial milestones you must reach before retirement
OPINION
Stephen Moore: These governors get failing grades for economic responses to virus
'EMPTY BOX'
CHINA
Chinese tech giant's stock plummets after report calls it 'near-total fraud'
TESTING TIMES
MARKETS
Texas meat plant city becomes coronavirus hot spot
RETURN TO SKIES
TRAVEL
Delta announces when it will resume flying major routes
GOING DOWN THE TUBES
FOOD & DRINKS
Maryland bar unveils social distance drinking
STRANGE BEHAVIOR
NEWS
Ryan Seacrest 'did not' have a stroke on air, rep says
WHERE'S THE MONEY?
MONEY
Most of $500B Treasury fund for relief hasn't been distributed: commission
NO MORE 'SORRY WE MISSED YOU'
NEWS
FedEx, Microsoft team up to provide enhanced tracking
PANDEMIC WOES
MONEY
NY's tax collections plunge, economic wreckage rivals Great Depression
NOBODY SMILING
HEALTHCARE
Orthodontists fear of pandemic 'detrimental' to patient progress
IS BIG SPENDING ENDING?
MONEY
Americans are cutting spending in key areas, and it could slam the economy
FACE PALMS
MONEY
Hawaii public pension fund suffers worst loss in 17 years
EASY BUCKETS
SPORTS
How Michael Jordan is raking in the millions in 2020
ROCKING THE NIGHT AWAY
LIFESTYLE
This type of furniture seeing a sales spike as pandemic keeps people home
MARKET MOTORS
MARKETS
Oil prices soaring to major gains not seen in weeks
BYE BYE BEIJING
ECONOMY
US considers giving companies these incentives to pull China supply chains
TIKTOK
TikTok taps Disney exec Kevin Mayer as new CEO amid PR battle
LEGAL
SmileDirectClub sues NBC for $2.85B claiming defamation
POLITICS
Chinese president makes bold claim about country's coronavirus warning
LIFESTYLE
John Rich's Nashville bar coronavirus reopening includes major change: No live music
WALMART
Why supermarkets beat out Walmart for sales in early days of pandemic
LIFESTYLE
Popular fitness chain to reopen select gyms
APPLE
Feds blast Apple for refusing to unlock Pensacola Navy shooter's phones
FOOD & DRINKS
Bud Light is having a moment
LIFESTYLE
NY's governor, attorney general sued for 'disturbing and gross abuse of power'
VIDEO
WATCH: HHS secretary 'quite hopeful' kids can return to school in the fall
MONEY
Varney: Despite coronavirus lockdown orders, America in 'opening up phase'
ECONOMY
New Jersey gym defies state's coronavirus lockdown rules
MARKETS
Fed's Powell issues grim warning, says economic rebound hinges on this
AUTO
Ford restarts with coronavirus safety measures after $2 billion loss
NEWS
At least 14 more states across US loosening coronavirus restrictions
NEWS
State's religious services may resume indoors after judge blocks gov.'s order
NEWS
Uber cuts 3,000 more jobs, shutter 45 offices in coronavirus crunch
HEALTH CARE
'Couldn't ask for worse': Hospitals, health care sector reel from coronavirus damage
MONEY
Pandemic could drain Social Security funds faster than expected
MEDIA
How this 'Tiger King' star is cashing in on pandemic
MONEY
AFL-CIO sues OSHA for coronavirus standard, says 'Trump administration refuses to act'
HEALTH CARE TECH
Coronavirus testing program praised by Bill Gates suspended by FDA
MARKETS
Buffett's Berkshire Hathaway dumps much of Goldman stake, despite claim
10 Market Indicator Closing Summaries – Yahoo Finance Closing Tickers on MHProNews…


Featured Focus – Where Business, Politics and Investing Can Meet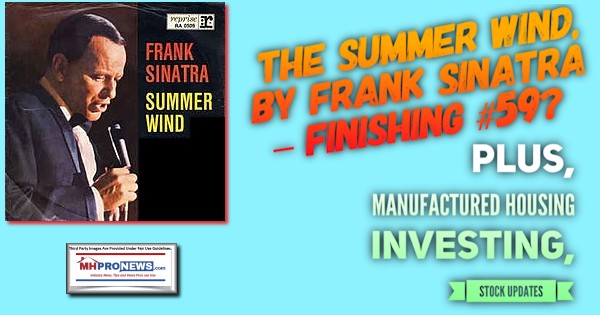 There is a case to be made for having a good, honest argument. There are good reasons to pick controversial and other topics and have a public engagement about them.
That's a reasonable interpretation of the view expressed by Bishop Robert Barron during his homily in the video which was forwarded for the point made about the value of crafting a good argument. That' video is posted below. The bishop's example below is obviously religious, but that principle applies to other aspects of life too.

What does that preaching topic have to do with the Summer Wind? Nothing on the surface, but much in practice and pragmatically. Let's look.
In whatever aspect of life and living, those who are 'selling' or marketing something have to reach out and meet people where they are, not where the seller wants them to be.
As was previously noted, manufactured housing is widely misunderstood. There are numerous examples that can be advanced to make the case for owning a manufactured home.
The Summer Wind is a demonstration project within a demonstration project. We have for years demonstrated an ability to pick a topic and create honest attention around it.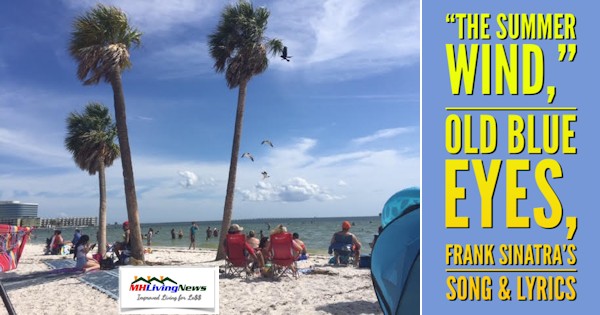 In only 4 days, Google says that post has risen to #59 (roughly page 8). Most people don't go beyond the first page. But some do. How significant can that be for manufactured housing?
Let's look at a different example to make the point. "Never let a serious crisis go to waste" has become a hot search phrase during COVID19. MHProNews has an article on page 4 of Google on that topic. That article has been the top read article in April and May 2020, with well over 100,000 hits.
Apply that to MHLivingNews. One topic that gets tens of thousands of hits from readers that may not be expecting anything on manufactured home living, they are looking for Frank Sinatra and his The Summer Wind song. It is an example of catching someone in a relaxed frame of mind so you can 'surprise them with the truth.'
It is a proven methodology, but it depends in good measure on being a third-party source. The exact same thing on your own website may not have anything like the same results.
The industry and its problems are not going to be solved by pretty pictures, 3d tours or high-quality videos. There have been years of big companies that produced those visuals, and the industry is still struggling for over a decade at under 100,000 new homes produced and shipped per year.
There is a genuine need to use the proven method of catching people with a surprising truth while they may be looking for something else. When someone arrives at one of our websites, they routinely visit multiple pages. So, it doesn't matter if they come for "The Summer Wind" initially, so long as they enjoyed what they found and then stick around to learn more.
MHProNews was formally launched circa October 15, 2009. 10 years and 7 months later, it has stood the test of time.
MHLivingNews was launched about three years after MHProNews. Each platform eclipses it's would-be rivals in manufactured housing trade publishing. There are bigger websites, to be sure. But comparative research reflects there are none that focus on trade news that rival the depth, breadth, scope or traffic of MHProNews and MHLivingNews.
That success of our trade media platforms was and remains a concern to the powers that be in manufactured housing. Perhaps in a dark manner, they better understood the potential for good that these twin resources have. While being MHI members, and garnering praise from the likes of Tim Williams, Jim Clayton and  others, the powers that be subtlety went about trying to undermine and supplant MHProNews and MHLivingNews.
They've arguably failed.
Which brings us to the Summer Wind, Frank Sinatra and the case for a good positive engagement, healthy debate or an honest argument.
When an open yet analytical mind is kept, one can learn much even from someone with an opposing or differing view.
Certain elements in our society built up the notion of tolerance to a problematic extreme. There are things that people of good will should not readily tolerate.
It is entirely appropriate to tip the hat to MHI and Clayton Homes defender Andy Gedo. He was willing to engage in a public debate. Gedo was willing to make an argument in favor of his viewpoint.
A key notion of the founders of America was that the honest clash of ideas could shed light on the truth or error in someone's position.
Our original goal hasn't wavered. It is to provide news, insights and information in a manner that can help advance the cause of more affordable manufactured housing. That can be done honestly, sustainably and profitably.
The time has come for the industry's 'leaders' to step up to the plate and try to do what Andy Gedo did. Let them publicly defend in a debate format why their 15 years of efforts to grow the industry's results to its true potential keep failing.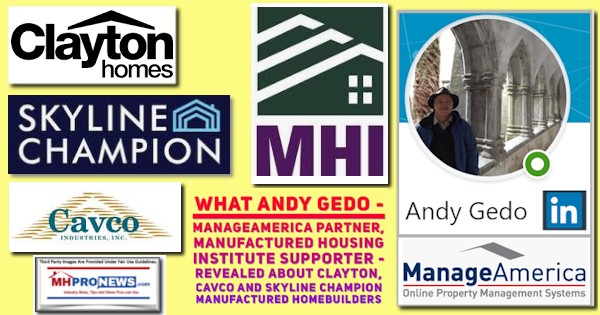 If they don't debate, that speaks volumes, doesn't it?
MHProNews and our MHLivingNews sister site are on page 1, often at or near the top on several issues of importance that are manufactured home specific. One example is linked below.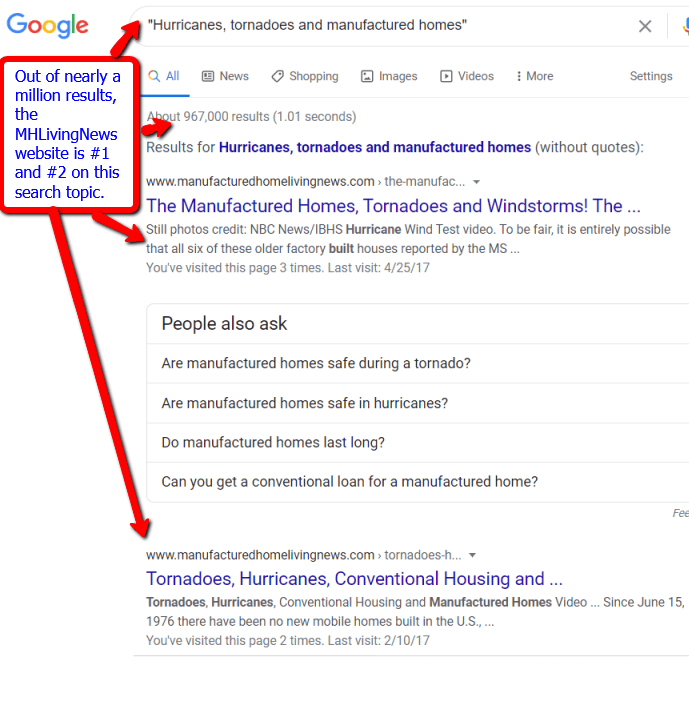 The video below is just one of the examples of how MHLivingNews and MHProNews have tackled the tough topics in a manner that makes sense to those who stumble upon it.

When the powers that be get the courage to defend their record since 2003, we'll let you know. If they try, it will be epic. Nothing quite like a good, honest debate.
Related Reports: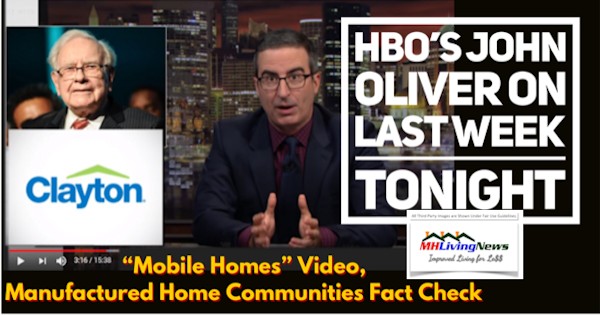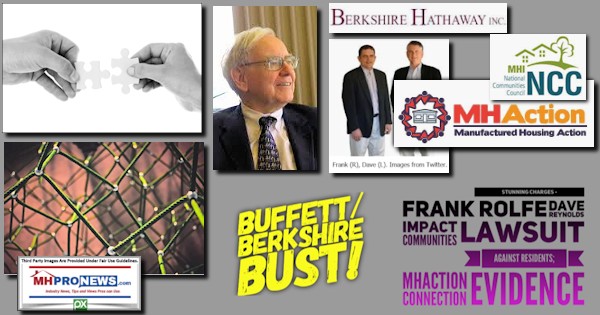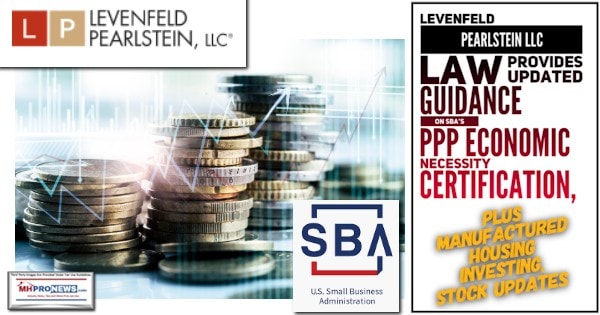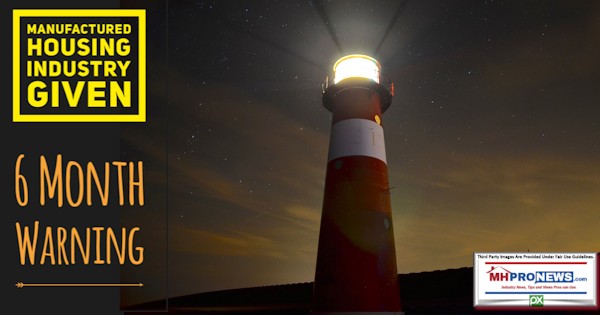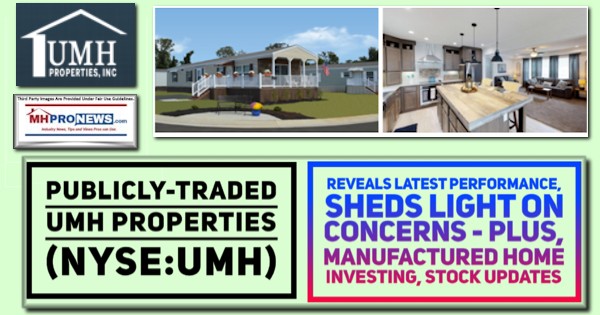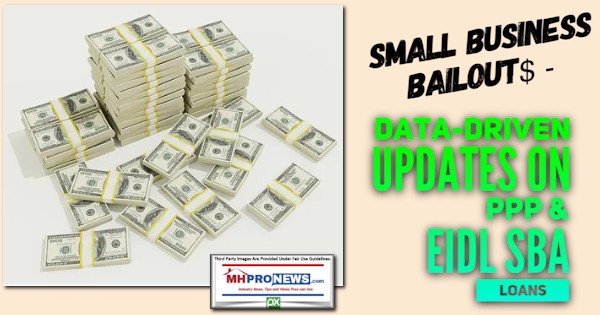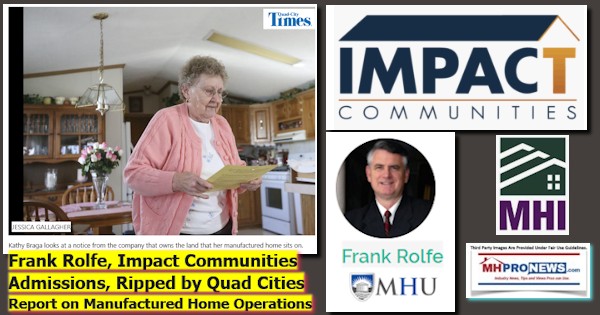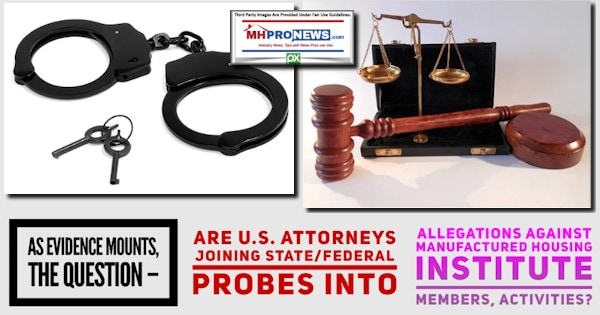 Manufactured Housing Industry Investments Connected Closing Equities Tickers
Some of these firms invest in manufactured housing, or are otherwise connected, but may do other forms of investing or business activities too.
NOTE: The chart below includes the Canadian stock, ECN, which purchased Triad Financial Services, a manufactured home industry lender
NOTE: Drew changed its name and trading symbol at the end of 2016 to Lippert (LCII).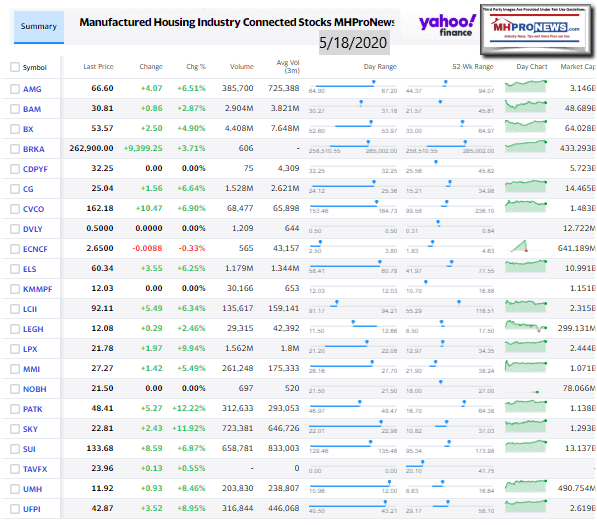 Spring 2020…
Berkshire Hathaway is the parent company to Clayton Homes, 21st Mortgage, Vanderbilt Mortgage and other factory built housing industry suppliers.
· LCI Industries, Patrick, UFPI, and LP each are suppliers to the manufactured housing industry, among others.
· AMG, CG, and TAVFX have investments in manufactured housing related businesses. For insights from third-parties and clients about our publisher, click here.
Enjoy these 'blast from the past' comments.
MHProNews. MHProNews – previously a.k.a. MHMSM.com – has celebrated our tenth anniversary and is in year 11 of publishing.


Learn more about our evolutionary journey as the industry's leading trade media, at the report linked below.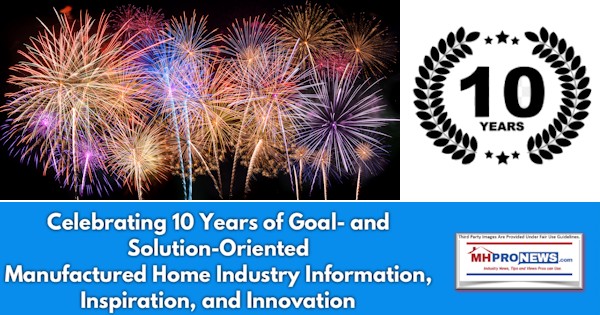 · For expert manufactured housing business development or other professional services, click here.
· To sign up in seconds for our industry leading emailed headline news updates, click here.

Disclosure. MHProNews holds no positions in the stocks in this report.https://www.manufacturedhomepronews.com/2019-year-end-totals-reveals-decline-in-new-hud-code-manufactured-home-production-shipments/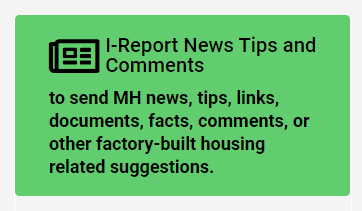 That's a wrap on this installment of "News Through the Lens of Manufactured Homes and Factory-Built Housing" © where "We Provide, You Decide." © (Affordable housing, manufactured homes, stock, investing, data, metrics, reports, fact-checks, analysis, and commentary. Third-party images or content are provided under fair use guidelines for media.) (See Related Reports, further below. Text/image boxes often are hot-linked to other reports that can be access by clicking on them.)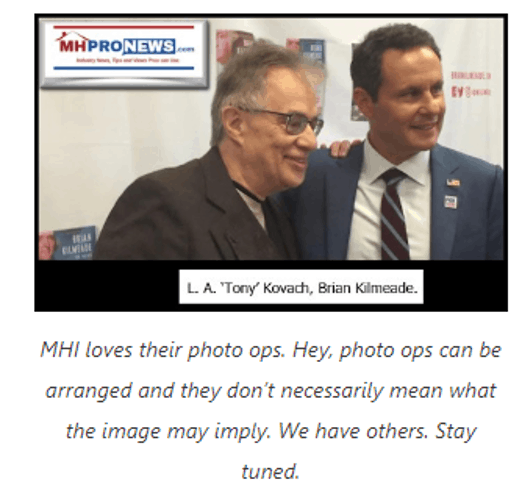 By L.A. "Tony" Kovach – for MHLivingNews.com.
Tony earned a journalism scholarship and earned numerous awards in history and in manufactured housing. For example, he earned the prestigious Lottinville Award in history from the University of Oklahoma, where he studied history and business management. He's a managing member and co-founder of LifeStyle Factory Homes, LLC, the parent company to MHProNews, and MHLivingNews.com. This article reflects the LLC's and/or the writer's position, and may or may not reflect the views of sponsors or supporters.
http://latonykovach.com Connect on LinkedIn: http://www.linkedin.com/in/latonykovach
AEI Flash Housing Market Indicators