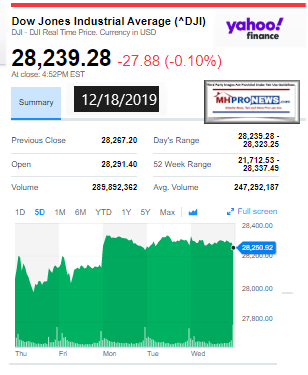 Timely Notices will follow before turning to the headline topic.
Depending on what media you follow, among the staples are subtle to completely obvious plugs for programing, audience share, and general self-promotion. So long as its accurate and true, there's nothing wrong with it. It's part of doing business. Or as friend and colleague Tim Connors, author of over 80 business, management, personal development and sales books has said, "you've got to be a relentless self-promoter."
Frankly, we've done OK at it, but let's be blunt before pivoting to our headline topic. We're the runaway number 1 in manufactured housing professional trade media. No one else even comes close. Who says? Carefully observed, the published data (vs. their emailed claims) of our competitors. Thank you very much.
Why are we number one by a country mile? A blend of third-party data gives us the facts. But the 'why' is more subjective, so there we listen to what reader feedback says. Among the items is that no one else in manufactured housing is 'telling it like it is,' instead of merely parroting someone else's party line.
Investors find our information relevant. Who says? Investors.
Industry professionals find our information relevant. Who says? Reams of third-party statistical data, plus reader feedback.
Public officials find our information relevant. Who says? Again, Webalizer does. By the way, neither Webalizer nor other such metric software 'sees' a specific visitor – because there is no login; anyone can visit anytime. That said, an extension is routinely detected. So if you are a .org or a .gov, that is detected.
Per Webalizer, as of about 2 days ago, .gov extension hits on MHProNews are up some 50 percent over the prior month.
MHProNews dominates manufactured housing trade media the old fashion way. We strive to do things right. We aim to provide accurate information and analysis that is actionable. We do cover controversial topics in what others think are provocative ways. But it isn't click bait or conspiracy theories as our rivals like to whisper or say. Our reports deliver what they promise. As a result, our audience stays loyal and grows.


That's a long plug to say the following. The report tonight from and unpacking Fannie Mae's latest properly understood should be celebrated my those seeking opportunity in manufactured housing. Beyond the standard fare, today's summary graphics and this evening's left-right bullets, you'll find our 'featured focus' report. Hang onto your seat.
While the Fannie Mae data could be found elsewhere, the analysis is going to be found only here on MHProNews.com.


Washington reads here, is that why you do too?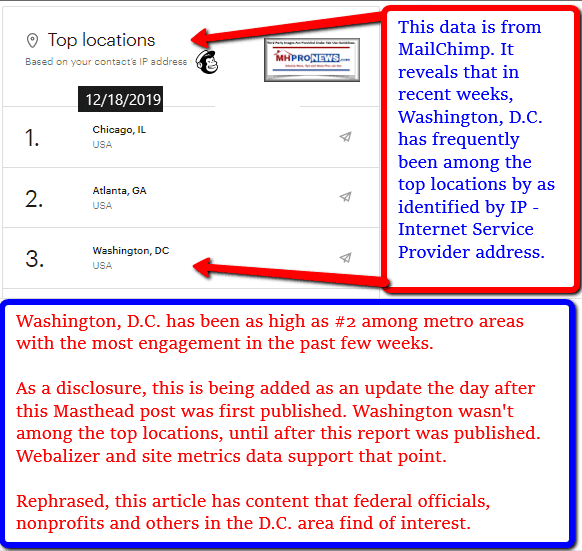 Let's dive in.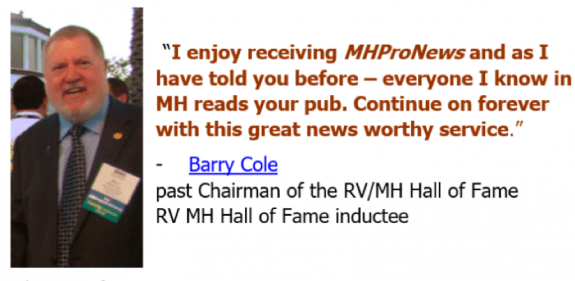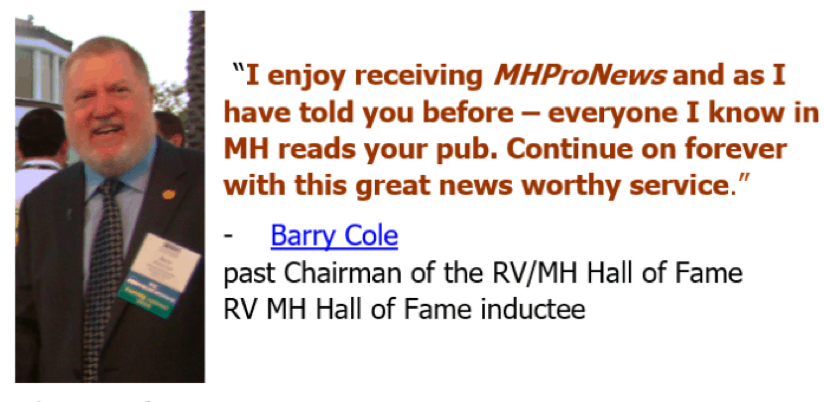 Longtime readers please note there are a few tweaks to some of the standard portions of our evening market/investing report. Read carefully as some changes of the 'standard text' that follows before our left-right headlines and also in other features near the end of tonight's reports.
Every evening our headlines that follow provide snapshots from two major media outlets on each side of the left-right news spectrum that reflect topics that influence or move investor sentiment. In moments on this business evening report, you can get 'insights-at-a-glance.'
This report also sets the broader context for manufactured housing markets, in keeping with our mantra, "News through the lens of manufactured homes and factory-built housing" ©.
We begin with headlines left-of-center CNN followed by right-of-center Fox Business. We share closing tickers and other related data courtesy of Yahoo Finance, and more. 5 to 10 minutes reading this MHProNews market report every business night could save you 30 minutes to an hour of similar reading or fact-gathering elsewhere.
Perhaps more important, you will get insights about the industry from experts that care, but also dare to challenge the routine narrative that arguably keeps manufactured housing underperforming during an affordable housing crisis.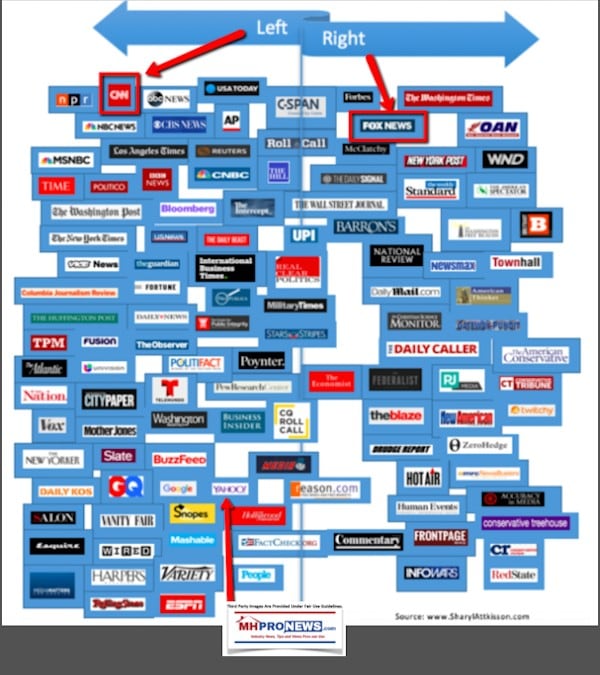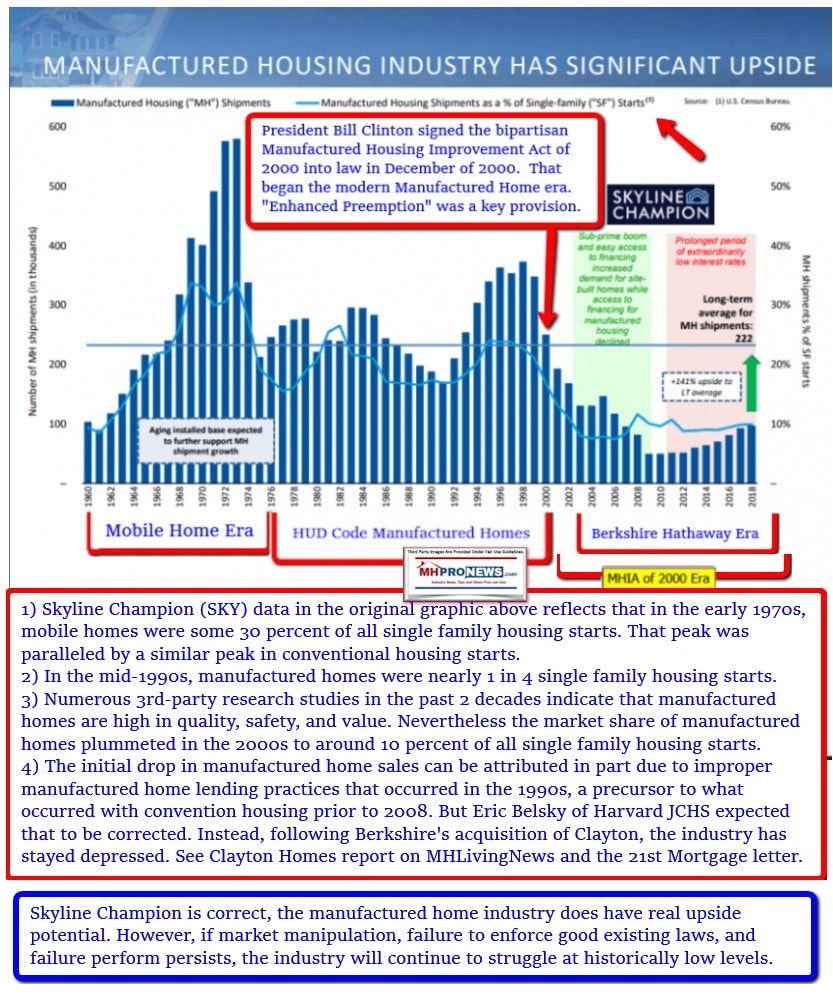 Newsy, Peeling Back Media Bias, Manufactured Housing Sales, Investing, Politics, and You
Headlines from left-of-center CNN Business.
Underdelivering – The problems that FedEx is having go well beyond its split with Amazon
Everything Carly Fiorina feared happened. Now nothing scares her
Ex-WorldCom CEO tied to $11 billion fraud granted early release from prison
Boeing's 737 Max crisis will weigh on America's GDP growth in 2020
Boeing hit with another lawsuit over troubled 737 Max
Uber to pay $4.4 million to settle sexual discrimination case
Energy stocks are the biggest losers of the year — and the 2010s
Investors think the Fed is doing QE again. That's giving markets an artificial boost
'Shortcomings' uncovered in living wills of 6 of America's 8 biggest banks
This logo won a design competition in China. It looks a lot like Disney's
Burger King is giving delayed travelers free Impossible Whoppers
Most glitter is terrible for the planet. He's trying to change that
Content by Wise Bread
Highest paying cash back card hits the market
2019 was the year that tech workers had enough
YouTube burnout is real. Creators are struggling to cope
The best investment of the decade turned $1 into $90,000
Instagram influencers can no longer promote vaping and guns
Opinion: Facebook, Google and Twitter's political ad policies are bad for democracy
A Facebook rumor about white vans is spreading fear across America
Twitter now lets you hide replies to your tweets
Instagram will now ask new users to provide their age
FEDEX VS. AMAZON – A woman works at a packing station at the 855,000-square-foot Amazon fulfillment center in Staten Island, one of the five boroughs of New York City, on February 5, 2019. – Inside a huge warehouse on Staten Island thousands of robots are busy distributing thousands of items sold by the giant of online sales, Amazon.
Amazon is expanding its free return policy
FedEx stock falls nearly 7% after 'horrific' results
Amazon sellers can't use FedEx Ground for Prime shipments
FedEx will no longer offer ground delivery to Amazon
FedEx dumps Amazon from air cargo service as rivalry grows
Headlines from right-of-center Fox Business.
Congress preparing big retirement reform ⁠— here's how it could impact you
Congress is preparing to pass comprehensive retirement reform for the first time in more than a decade.
Trump's economy has US consumers brimming with cheer amid global gloom
Border chief: Giving illegal immigrants driver's licenses will make US 'less safe'
Obamacare 'individual mandate' ruled unconstitutional
Three big reasons to shop small for the holidays this year
America's 20 wealthiest counties
Varney: Get ready for Trump to unleash on Democrats at tonight's rally
Special needs kids 'humiliated' as school 'booted' them from school dance
Tax break for racehorse owners advances in Congress
Some puppies linked to dangerous infection outbreak among humans
Blue-collar job takes title as America's most dangerous job
Measles cases at major US airports are connected, officials say
Gerrit Cole signs record-smashing deal with New York Yankees
Ex-beauty queen busted for sexting teen after his parents find lewd photos
Massive fraud scheme mastermind to be freed from prison
How Alexa can help keep the peace in your house over the holidays
Lawmakers turn up heat on Google, Facebook probes as UK acts
Varney: Trump will unleash on Democrats at tonight's rally
Boeing capsule to make space debut this week
Stocks hover near record highs as Trump impeachment vote looms
Alaska governor 'reevaluating' state's relationship with Goldman Sachs
Labor secretary reveals the dark side of 'historic' US unemployment
Tesla shares zoom to record high
Fannie Mae sweetens US housing market forecast
The unlikely items Allbirds uses to make sustainable shoes
Art Laffer: The important way millennials will boost US economy in 2020
Taco Bell selling trendy meat substitutes with zesty prices
Freddie Mac reportedly offers buyout amid government overhaul effort
JetBlue founder snubs high-cost New York for new startup's HQ
Florida-based billionaire buys one of NYC's priciest pads for weekend jaunts
Supreme Court may expand churches' protections against workers' claims
Trump just gave federal workers this day off — with pay
Trump poised to sign family leave bill to benefit federal workers
Walk-in clinics for opioid addiction offer medication fast
Construction execs in dire need as work demand picks up
EXCLUSIVE: Trump's top trade adviser previews next big trade deal
UPS truck hijacking: Family of bystander killed in 'warzone' scene demands answers
Where the winning $372 million Mega Millions ticket was sold
Why court tossed mortgage fraud case against Trump ally Manafort
From Wishing Star Dark Mocha to Ponche Navideño, Starbucks serving up new drinks
Bacardi bottles traditional Coquito Christmas drink
FedEx promises to lap Amazon in 2021
Pro Bowl selection earns 49ers' Richard Sherman 2020 pay raise
Insomnia Cookies delivery company reportedly raises $3.39M in capital
New Belgium Brewing workers back sale to subsidiary of Kirin Company
10 Market Indicator Closing Summaries – Yahoo Finance Closing Tickers on MHProNews…

Featured Focus – Where Business, Politics, and Investing Meet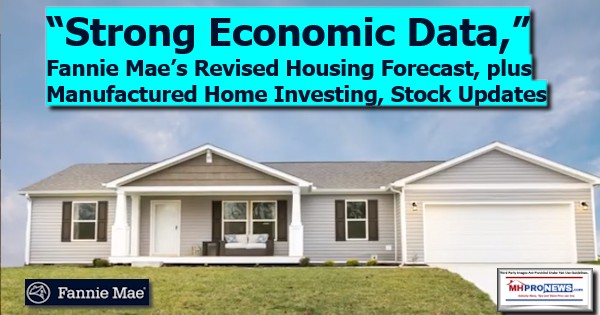 This thirty second video does a good job of focusing on the overall housing outlook. Short version? Demand is good. The need for affordable housing is strong.
The Yahoo Finance video below opens with a general market snapshot, but in the second half of the video pivots toward useful housing related data.
Next, here is this media release from Fannie Mae's latest Economic Strategic Research (ESR) Group. After the Fannie Mae information, you'll get our analysis and commentary.


WASHINGTON, DC – Strength in labor markets and consumer spending, both of which are expected to lead to further improvement in business fixed investment, contributed to upward revisions of fourth quarter 2019 and full-year 2020 real GDP growth forecasts, according to the latest commentary from the Fannie Mae (FNMA/OTCQB) Economic and Strategic Research (ESR) Group. Additionally, housing-related elements of the ESR Group's forecast also strengthened considerably, including expected increases in residential fixed investment driven by a significant uptick in the ESR Group's forecast for new single-family housing starts and sales.
The ESR Group now projects fourth quarter 2019 headline growth of 1.8 percent and full-year 2020 growth of 2.1 percent, each a two-tenths improvement compared to the prior forecast. Just as labor market strength has carried through to consumer spending, the ESR Group also expects strong consumer spending to translate into positive business fixed investment in the fourth quarter and moving into 2020. While most components of GDP experienced minor adjustments this month, residential fixed investment, which includes housing starts and other aspects of the housing sector, increased more substantially. Owing to this expectation of economic strength, as well as comments from the FOMC indicating an unlikeliness to ease rates further, the ESR Group removed its prediction of one rate cut in early 2020 and now expects no moves from the Fed at all next year.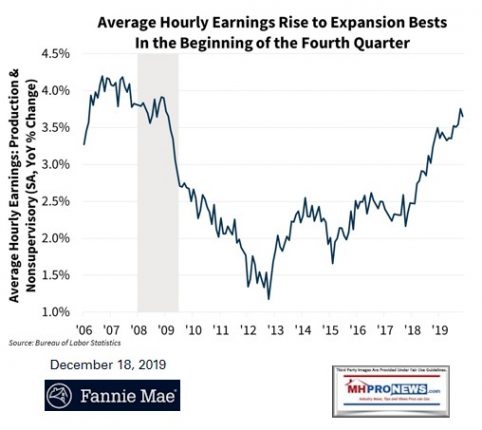 Housing construction is once again poised to become an engine of overall economic growth. The ESR Group expects homebuilders to expand production in reaction to continued labor market strength and consumer spending, as well as supportive interest rates and waning risks of a significant near-term economic slowdown. Tight supply conditions in tandem with favorable mortgage demand are likely to apply upward pressure to home prices while also bolstering credit performance in the mortgage market, meaning affordability is likely to remain a challenge for some potential borrowers.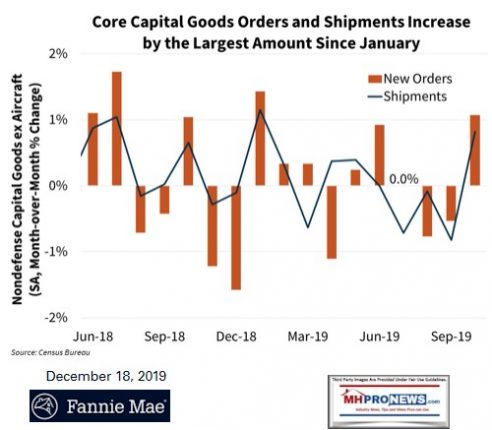 "Housing appears poised to take a leading role in real GDP growth over the forecast horizon for the first time in years, further bolstering our modest-but-solid growth forecasts through 2021," said Fannie Mae Senior Vice President and Chief Economist Doug Duncan. "In our view, residential fixed investment is likely to benefit from ongoing strength in the labor markets and consumer spending, in addition to the low interest rate environment. Risks to growth have lessened of late, as a 'Phase One' U.S.-China trade deal appears to be in place and global growth seems likely to reverse course and accelerate in 2020. With these positive economic developments in mind, we now believe that the Fed will hold interest rates steady through 2020."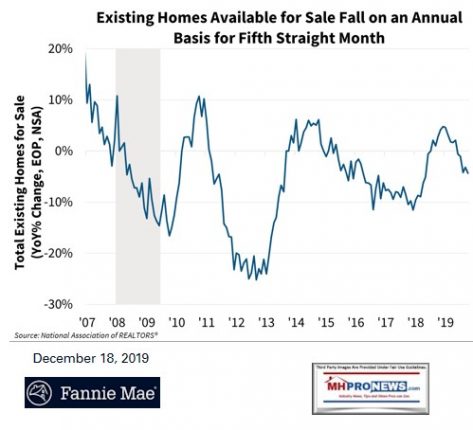 "Our expectation that residential fixed investment will function as an ongoing engine for growth is driven primarily by the improvement in our forecast for the single-family market," continued Duncan. "We now expect single-family housing starts and sales of new homes to increase substantially, aided by a large uptick in new construction as builders work to replenish inventories drawn down by the recent surge in new home sales activity. Despite the expected increase in the pace of construction, the supply of homes for sale remains tight and strong demand for housing is continuing to drive home prices higher, particularly in the more entry-level price tiers. This stronger price appreciation is also having the unfortunate effect of partially offsetting savings to potential homebuyers from lower mortgage rates."
Visit the Economic & Strategic Research site at fanniemae.com to read the full December 2019 Economic Outlook, including the Economic Developments Commentary, Economic Forecast, Housing Forecast, and Multifamily Market Commentary. To receive e-mail updates with other housing market research from Fannie Mae's Economic & Strategic Research Group, please click here.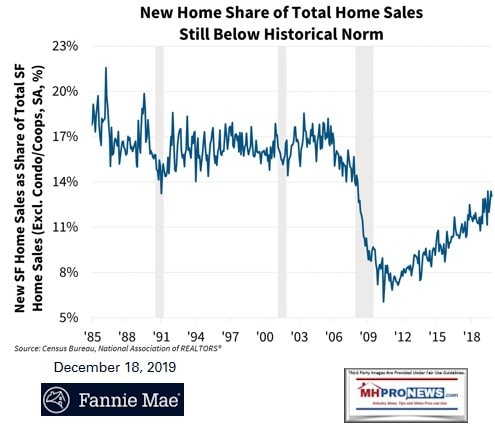 Opinions, analyses, estimates, forecasts, and other views of Fannie Mae's Economic & Strategic Research (ESR) Group included in these materials should not be construed as indicating Fannie Mae's business prospects or expected results, are based on a number of assumptions, and are subject to change without notice. How this information affects Fannie Mae will depend on many factors. Although the ESR Group bases its opinions, analyses, estimates, forecasts, and other views on information it considers reliable, it does not guarantee that the information provided in these materials is accurate, current, or suitable for any particular purpose. Changes in the assumptions or the information underlying these views could produce materially different results. The analyses, opinions, estimates, forecasts, and other views published by the ESR Group represent the views of that group as of the date indicated and do not necessarily represent the views of Fannie Mae or its management.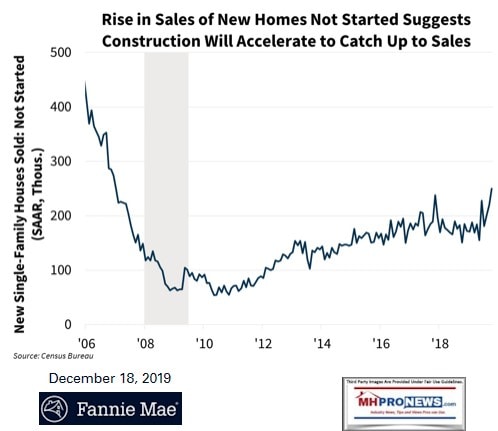 Single-family housing starts rose for the fifth consecutive month in October, and a similar growth trend in permits suggests momentum for continued growth going into the next year. Furthermore, the number of new homes sold in October that had not yet been started hit an expansion high, indicating a growing backlog of orders that will lead to construction starts. Several large publicly traded homebuilders have increased their deliveries guidance for 2020 and have shifted toward construction of more modestly priced homes, a segment of the market in high demand and short supply. The Housing Market Index published by the National Association of Home Builders continues to reflect strong homebuilder confidence, pointing toward growth in construction activities. We now expect single-family housing starts to grow by almost 10 percent during 2020 and to top one million new homes in 2021. While this pace would represent a new expansion high, it is still well below the annual peak of about 1.7 million single-family starts seen in 2005 and the 1.2 million annual pace experienced in the late 90s. It will likely take several years, even at a more robust pace, for new construction to address the existing pent-up demand for additional housing, as suggested by a still-increasing share of 25- to 34 year-olds living at home with their parents.
— End of extended quotes from Fannie Mae. —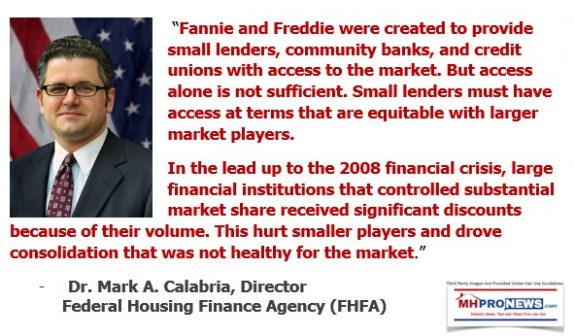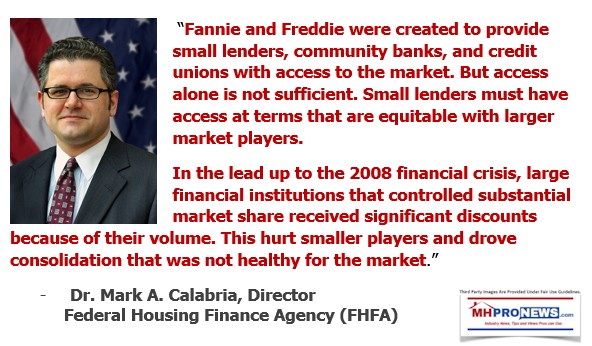 There are all sorts of resources online or in aps that provided economic, stock trading and other data. So why do professionals turn to this evening every business night?
Simple. We're in the industry, we know the players, are widely acknowledged experts – praised even by competitors – and understand the dynamics of MHVille.
Things you will never find from data alone, you'll get here.
A specific example. Earlier this week, the Manufactured Housing Institute (MHI) said this: "MHI's October Monthly Economic Report showed a 17.3 percent increase compared to September 2019 and an increase of 9.9 percent year-over-year in manufactured home shipments. Individually, single-section homes saw a 9.2 percent year-over-year increase, and multi-section a 10.5 percent increase.
Meanwhile, pending home sales were down 1.7 percent month-over-month in October, according to a recent article by CNBC Real Estate Correspondent Diana Olick…"
Rephrased, MHI was trying to posture that manufactured housing was rising while existing home sales were sliding.
They buried the lead and key data in the final paragraph of that section. "As the price for new home starts has increased with demand, manufactured housing has consistently proven to be a high-quality, affordable option for homebuyers. While total shipments are down 3.6 percent overall compared to last year, the significant increase in shipments of factory-built homes provides an excellent example of our industry's ability to provide relief from the shortage of affordable housing across the country."
Can you spell double-talk? Let's look at that last line from MHI one more time.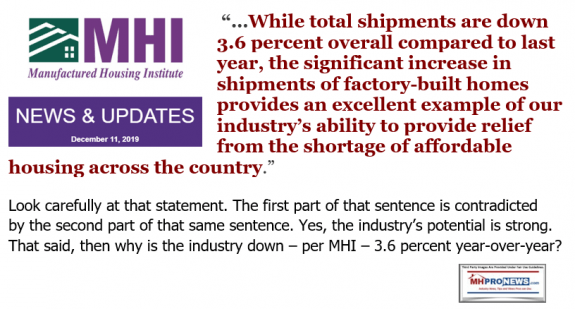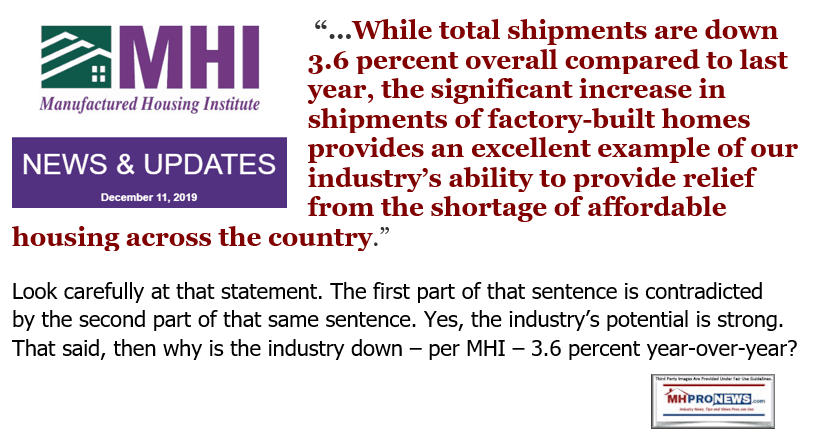 Or can you define paltering?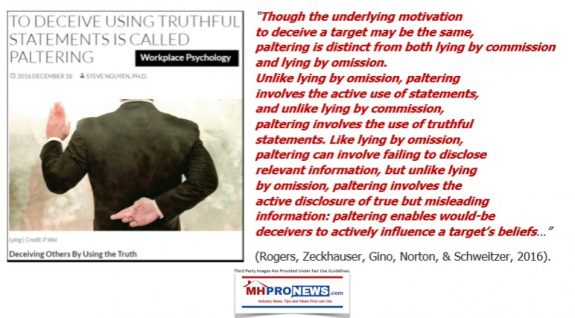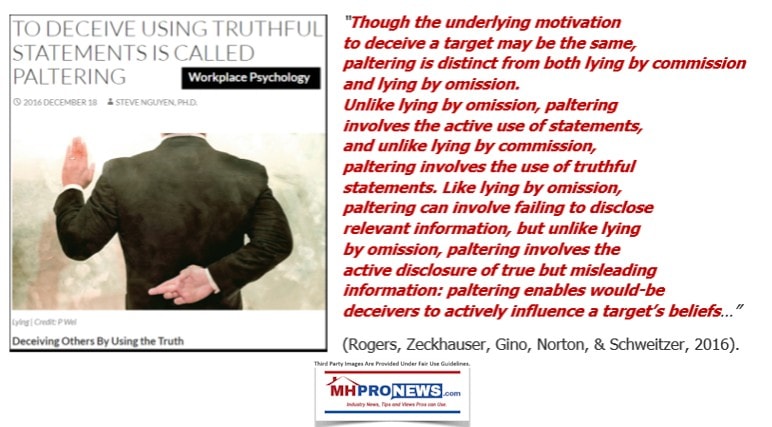 It is absolutely true that the industry is able to provide relief from the shortage of affordable housing. That's 100 percent spot on. Which begs the question. How could the geniuses in Arlington, Knoxville or elsewhere allow the manufactured home industry to slide during an affordable housing crisis?
Let's be clear. These are educated and often seasoned professionals. Believe it or not, we respect their potential and knowledge.
The facts above beg the question. How can they Omaha-Knoxville-Arlington axis possible be presiding over a slide of the industry that should be soaring?
There are any number of excuses and theories that could be offered. But there is only one logical answer. The powers that be want it to be so. Nothing else makes sense, does it? Their own statement – "factory-built homes provides an excellent example of our industry's ability to provide relief from the shortage of affordable housing across the country" – is why the industry should be soaring.
The same is true for the Fannie Mae data or the videos above.
Note that neither Fannie nor the videos bothered to mention manufactured homes. That says much.
That doesn't imply that all manufactured home firms are the same. They aren't. There are white hats in the industry and black hats. There are also white hats working for black hat organizations. But arguably, the evidence suggests that the larger players at MHI are OK with this pattern of underperformance.


There's any number of ways to put it. But the simplest way is this. If the powers that be in MHVille wanted manufactured housing to soar, it would soar.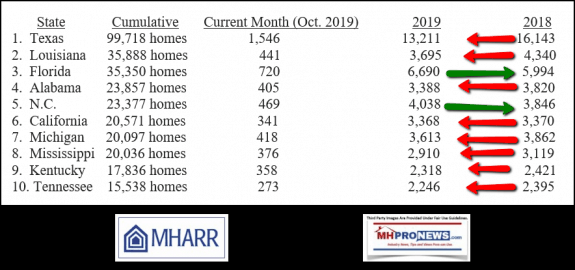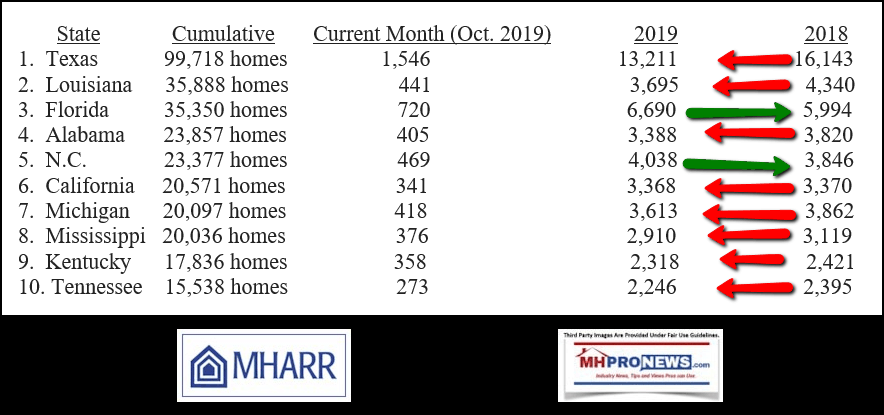 That implies they are behaving in a fashion that is fostering underperformance. That in turn means something arguably pretty dark, sinister, and worthy of an SEC investigation.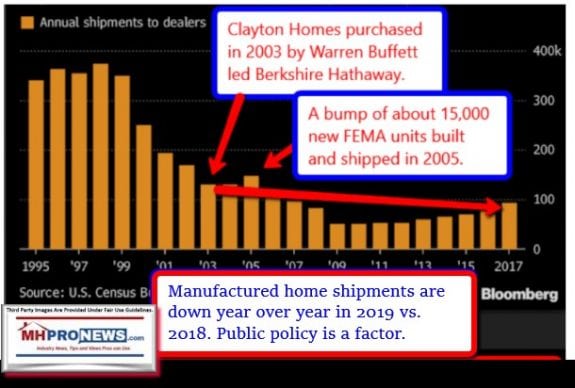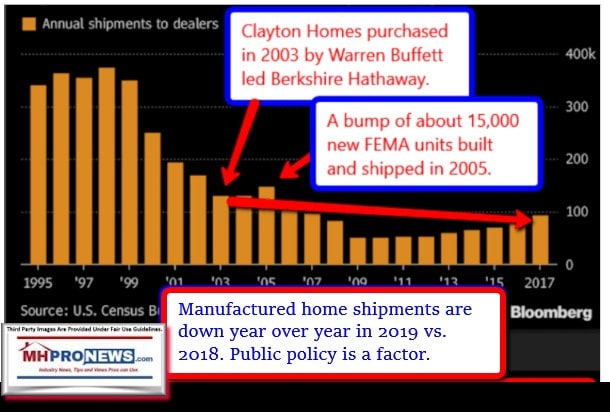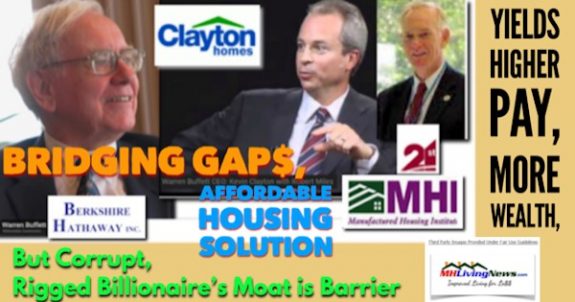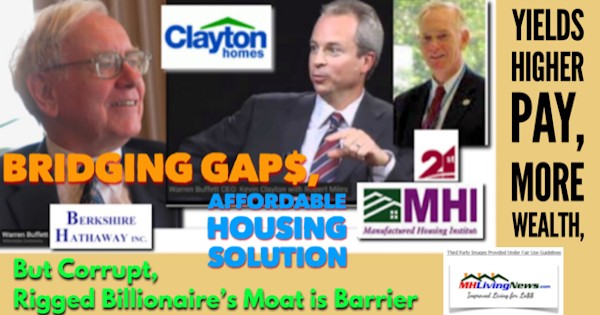 To learn more, see the related reports above and below.
But don't miss the latest insider tips from MHI by noon tomorrow.
Related Reports: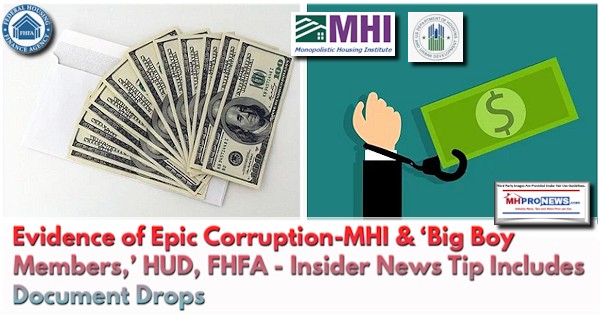 Berkshire Brand Manufactured Housing News Tip; Collusion-Coverup by FHFA-GSEs Revealed?!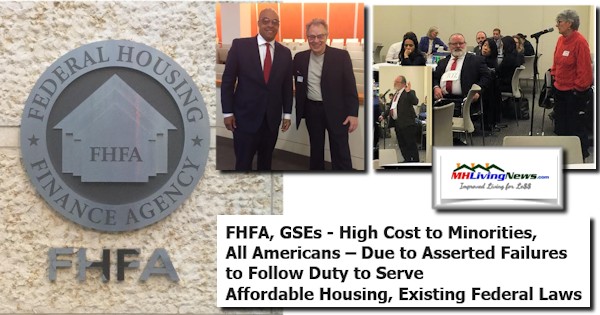 Pragmatic, Positive Profitable Vision in a Negative World, Plus Manufactured Housing Sunday Headlines Review, 12.8 to 12.15.2019
Jennifer Reingold Questioned Berkshire-Clayton Deal; MHI GSEs Rocked by Tip-Document Drop, plus Manufactured Home Investing, Stock Updates
Manufactured Housing Industry Investments Connected Closing Equities Tickers
Some of these firms invest in manufactured housing, or are otherwise connected, but may do other forms of investing or business activities too.
NOTE: The chart below includes the Canadian stock, ECN, which purchased Triad Financial Services, a manufactured home industry lender
NOTE: Drew changed its name and trading symbol at the end of 2016 to Lippert (LCII).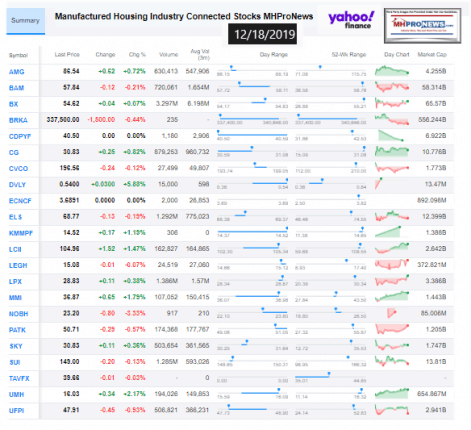 Winter 2019…
Berkshire Hathaway is the parent company to Clayton Homes, 21st Mortgage, Vanderbilt Mortgage and other factory built housing industry suppliers.
· LCI Industries, Patrick, UFPI, and LP each are suppliers to the manufactured housing industry, among others.
· AMG, CG, and TAVFX have investments in manufactured housing related businesses. For insights from third-parties and clients about our publisher, click here.
Enjoy these 'blast from the past' comments.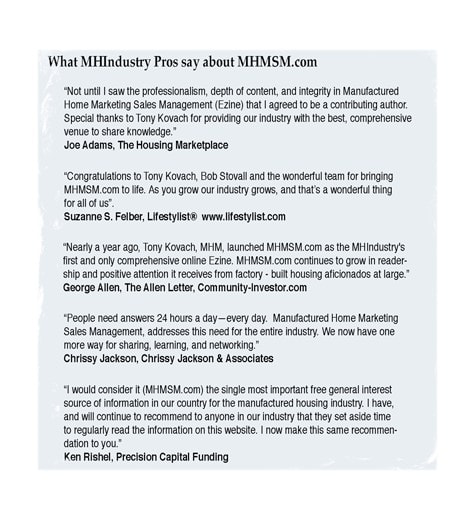 MHProNews. MHProNews – previously a.k.a. MHMSM.com – has now celebrated our tenth anniversary.
Learn more about our evolutionary journey as the industry's leading trade media, at the report linked below.
Celebrating 10 Years of Goal- and Solution-Oriented Manufactured Home Industry Innovation Information, and Inspiration for Industry Professionals
· For expert manufactured housing business development or other professional services, click here.
· To sign up in seconds for our industry leading emailed headline news updates, click here.
Disclosure. MHProNews holds no positions in the stocks in this report.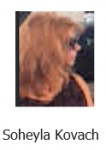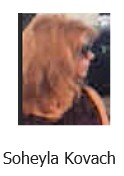 "We Provide, You Decide." © ## (News, analysis and commentary.)
(Image credits and information are as shown above, and when provided by third parties, are shared under fair use guidelines.)
Submitted by Soheyla Kovach, co-managing member of LifeStyle Factory Homes, LLC and co-founder for MHProNews.com, and MHLivingNews.com.

Connect with us on LinkedIn here and here.