According to ABC 10 in Orangevale, CA, Storz Management Company owned Heritage Oak Glen has hiked site fees – a.k.a. lot rent – by 230% in the last decade. The tale is one that is all too familiar, reminiscent of the tactics of firms branded as "predatory" by MHAction and others.
"Fed Up" – Havenpark Communities – Residents Rant "Raw Sewage" "Gunshots," Terrible Streets, "Flying Axes" – Insider Insights
This MHProNews news analysis of Storz Management Company (SMC) will begin by providing the June 9, 2021 ABC 10 video, report, plus some additional related information. It will include another example of mainstream news coverage of SMB that spotlights other resident connected concerns and the black eye image that controversial behavior provokes.  It will be viewed in part through the lens of a former Manufactured Housing Institute (MHI) leader who specifically spoke to an underlying issue apparently at play in this behavioral pattern.
Nomenclature issues below – i.e. the use of the phrase "mobile home" when manufactured homes should have been used – are in the original ABC 10 report. MHProNews and our MHLivingNews sister site have long stressed, and continue to note the importance to homeowners, ethical- and growth-mined professionals, advocates, politicos, and others to routinely use the correct terminology because it has a pragmatic value to get it right. That said, quotes are quotes. For accuracy, journalistic, and analysis reasons quotes should remain faithful to the source cited.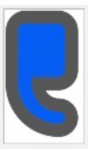 Orangevale mobile home park residents protest rent increases
The Heritage Oak Glen Mobile Home Park Homeowners Association says Storz Management Company has increased space rent by 230% since 2011.
ORANGEVALE, California — Homeowners at an Orangevale mobile home park on Wednesday protested rising rents and other expenses they say could drive them out of their homes.
The Heritage Oak Glen Mobile Home Park Homeowners Association says Storz Management Company has increased space rent by 230% since 2011, to $849 per month by July 1.
"It's a really dire situation," said Beverly Purcell, president of the homeowners association. "What's going to happen? Are people going to become homeless? Or do we all wind up on California's financial assistance?"
Although the people living at Heritage Oak Glen may own their prefabricated homes, they pay space rent for the lots they occupy. Many residents are retired or disabled and get by on a fixed income.
"No, I don't feel like I'm getting a good deal, it's just gone up," said 90-year-old retiree Evelyn Little. "In the seven years that I've been here I don't know how much it's gone up, but a whole lot more than my social security. I mean a whole bunch."
Little says she only receives about $1,500 per month through her social security.
"After I pay the rent, it doesn't leave much to do anything else," Little said.
…
##
Note that ABC10 concluded by saying that they made multiple efforts to reach Storz Management Co. for an explanation of an upcoming rent hike planned for July, 2021. They said that a manager at Heritage Oak Glen that was reached but declined comment. A previous mainstream televised news report below, along with the screen capture of online news search results about the firm rounds out an introductory overview into the firm's problematic reputation.
News searches tell one story.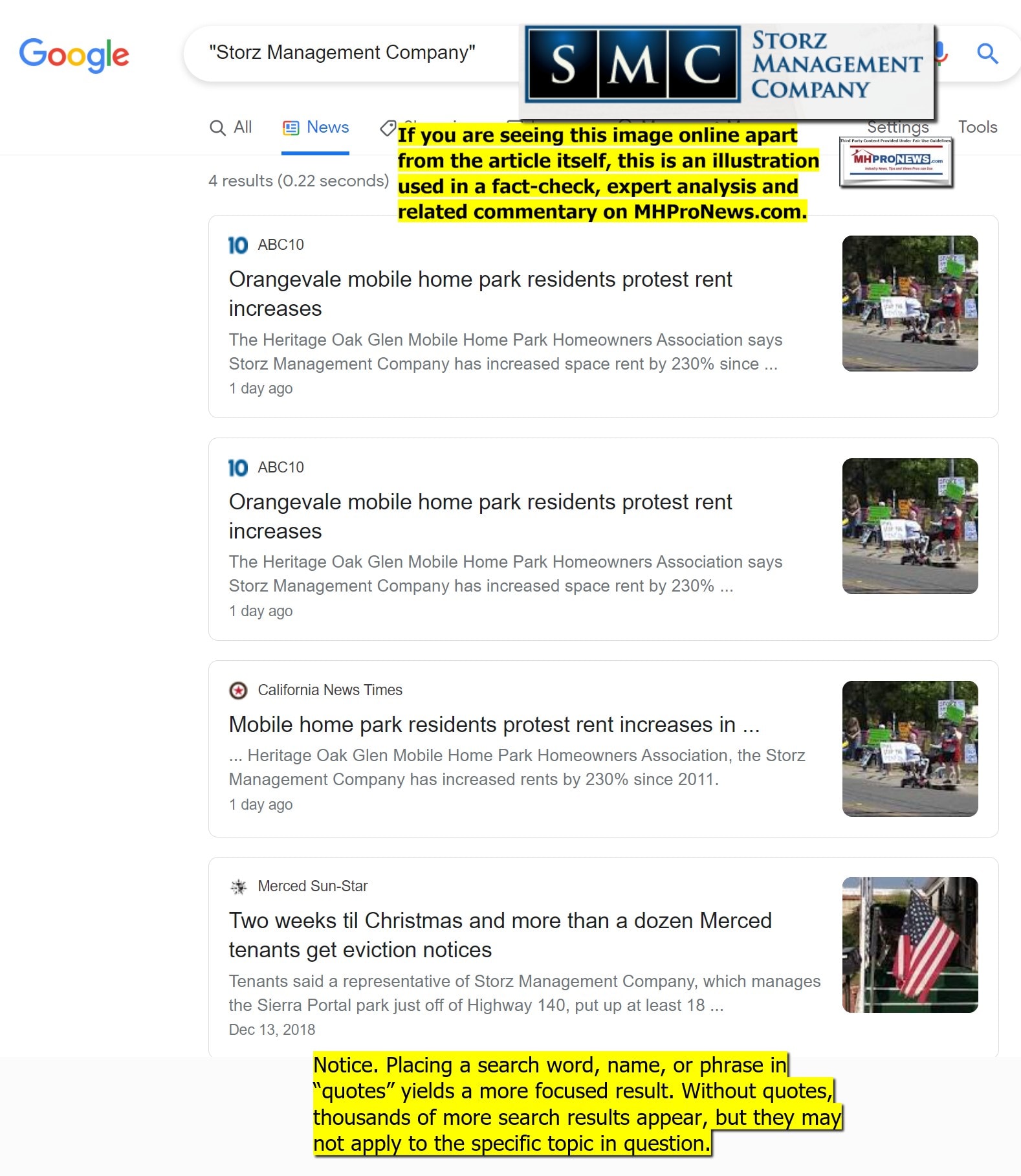 Another impression is established in doing an "all" search vs. a "news" search, along with a check of Google reviews about a company.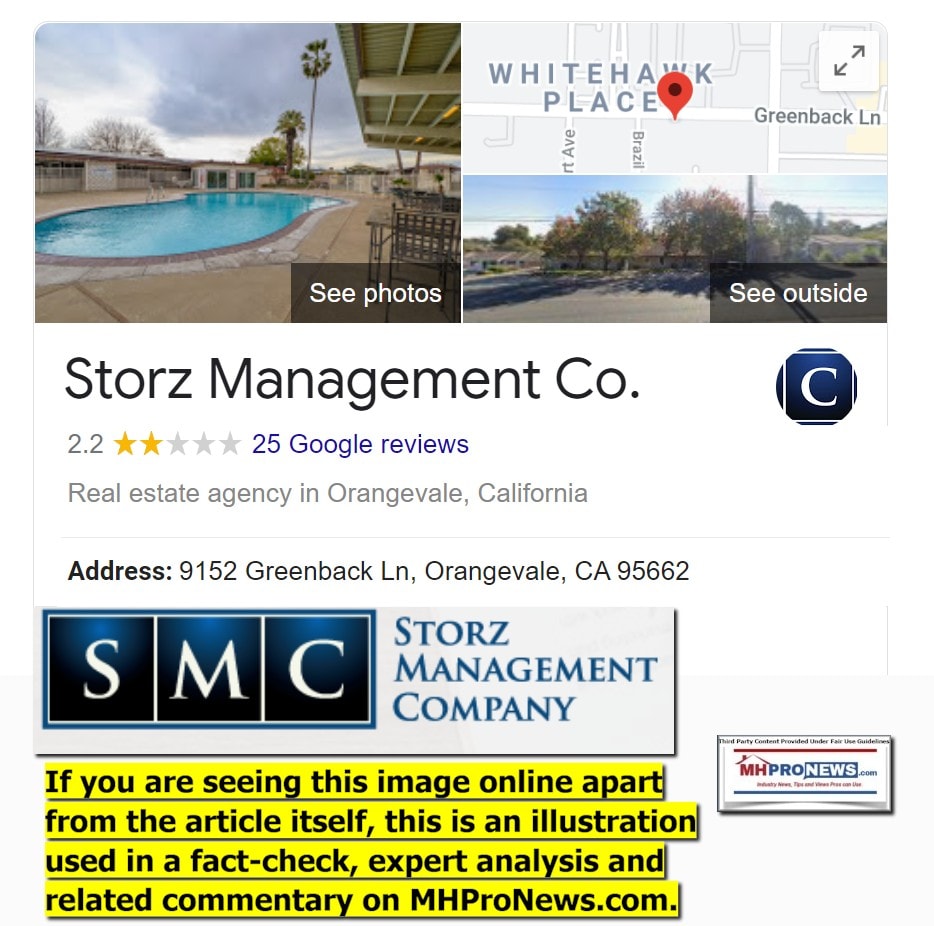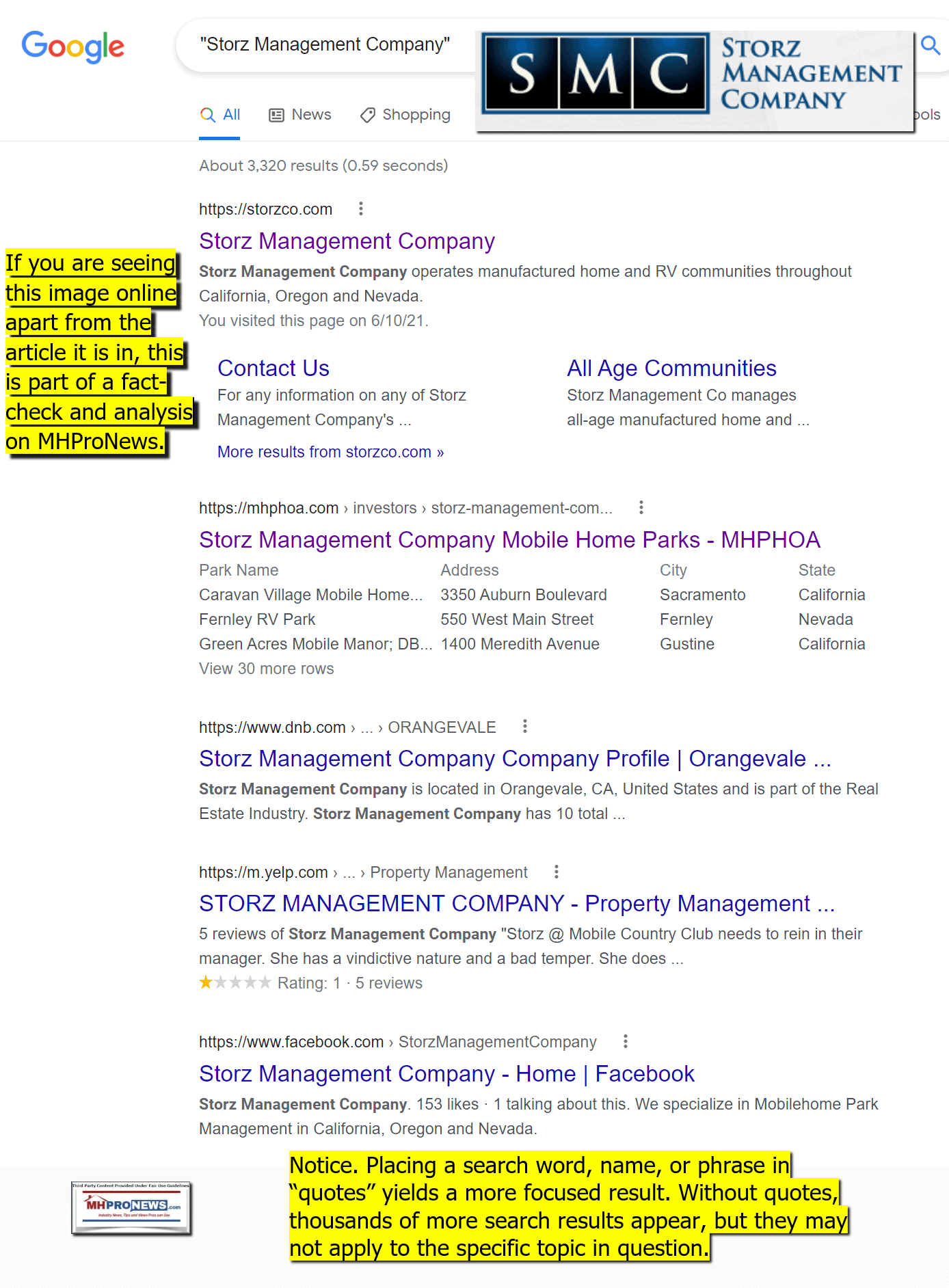 The image this stirs should be considered through the lens of the statement made by former Manufactured Housing Institute (MHI) President and CEO, Chris Stinebert.  Why? Beyond the moral and possible legal issues, there are pragmatic reasons to treat residents fairly and properly.
When considering why there is animus toward manufactured housing, one need look no further to start the search for negative image than those whose behavior are sparking news reports like these. That in turn is often followed by calls for new regulations and laws. That in turn tends to turn the home seeking public off. The industry's white hats should not allow the industry's so-called black hat and predatory firms to poison the well of potentially robust growth.
That noted, there is more to know about Storz specifically.
More About Storz Manufactured Home Communities, From Various Sources – Including Storz
Residents are understandably concerned. But Storz tells a different story to their would-be and current investors.
"And unlike most real estate segments, the lack of new manufactured home communities coupled with a growing population and demand for moderately-priced housing continues to create simple, but substantial economic benefit for manufactured home community investors. Perhaps better yet is that American manufactured home communities can never be "off-shored"!" their website proudly proclaims.
But therein lies the rub that apparently too few who are concerned with skyrocketing site fees properly probe. How so? Because more manufactured home communities are closing than opening, there is a natural upward pressure. A similar, but perhaps not as pronounced, pressure exists in conventional housing at present. This is economics 101.
That's not said to defend the Storz or similar practices. Rather, it is to understand the dynamics that are acting like a magnet for those who want Storz-Havenpark-RHP et al style increases whenever possible. Here is how resident advocate Tim Sheahan insightfully expressed it in federal testimony.
Quoting Storz: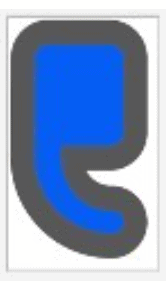 Storz Management Company is uniquely positioned to have early and sometimes first access to purchase opportunities. We are able to employ our knowledge of current market data and underwriting criteria to act nimbly and mitigate risk for our investors.
Best of all, Storz Management Company has the ability to provide under one roof all services necessary for a sound manufactured home community investment:
▪ Raise capital
▪ Identify, underwrite and acquire properties
▪ Negotiate and secure debt
▪ Hire, train and manage park staff
▪ Ensure operational efficiency of properties
▪ Prudently invest in infrastructure and homes to preserve and enhance asset value
▪ Ensure a thorough and professional level of financial reporting
▪ Effectively communicate with investors on the status and financial particulars of their assets
▪ Decrease the number of your headaches and increase the amount of your checks!""
According to a 2018 document from MHI, Storz is not listed as a member. MHI/NCC member companies, once public information, is now hidden behind a login on the MHI website. At the time, MHI said the following about Storz:
Rank National |         Name, HQ of Company                   | Number of Homesites
#38 |             Storz Management Company Orangevale, CA        | 5,772
The Storz website shows that their founder, Jerry Storz was the "President of the Western Manufactured Housing Communities Association [WMA]." The WMA website refers to MHI as "…our national organization, the Manufactured Housing Institute (MHI) – provide member representation before Congress and federal…" or rephrased, Storz – through the WMA, has ties to MHI.
As MHLivingNews and MHProNews has been documenting for some time, it is common that reports abut stiff hikes in site fees are tied directly to an MHI member.
But at others times, a so-called "predatory" firm may have ties to a state and/or regional trade association, which in turn has ties to MHI.
A former Storz President, Andy Carey, CEO of Monolith, stated that: he "was President of Storz Management, overseeing nearly 70 MHPs and 7,000 spaces."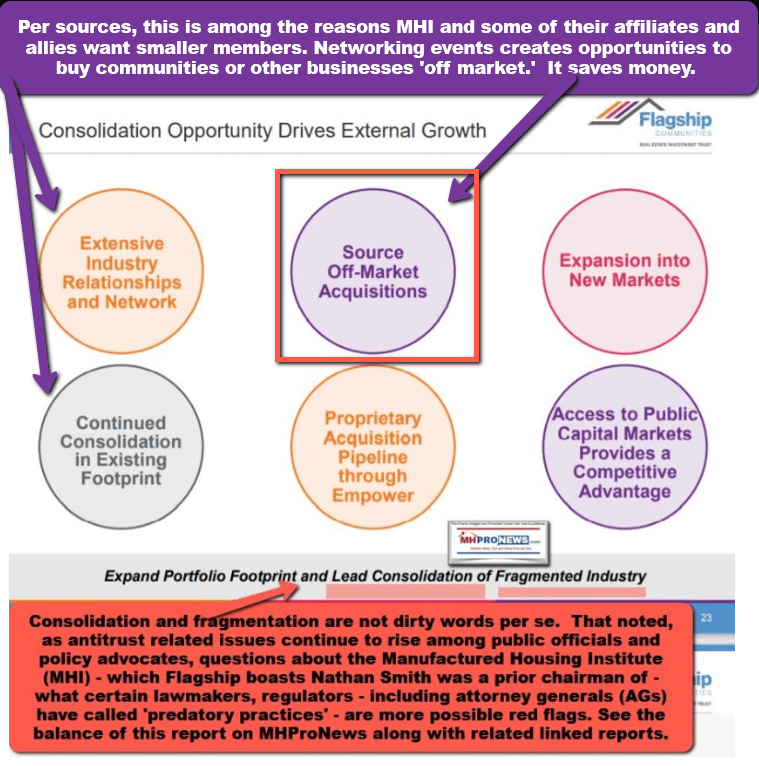 The Solution to the Growing Pattern of Consolidation by "Predatory" Firms?
The practical solution to such concerns has several moving parts. But one surely should be the need to spark the robust development of more manufactured home communities plus other privately owned site placement opportunities.  More competition is needed to check the range issues created by "consolidators" and "predatory" or 'black hat' firms. Several key MHI member brands have already stated their goal of consolidating a 'fragmented' mom-and-pop community sector of the industry. One need look no further than what happened to independent retailers of HUD Code manufactured homes, and then look at the companies causing understandable resident/consumer backlash, to recognize that legal as well as market-driven solutions are needed for the sake of consumers, residents, and white hat investors alike.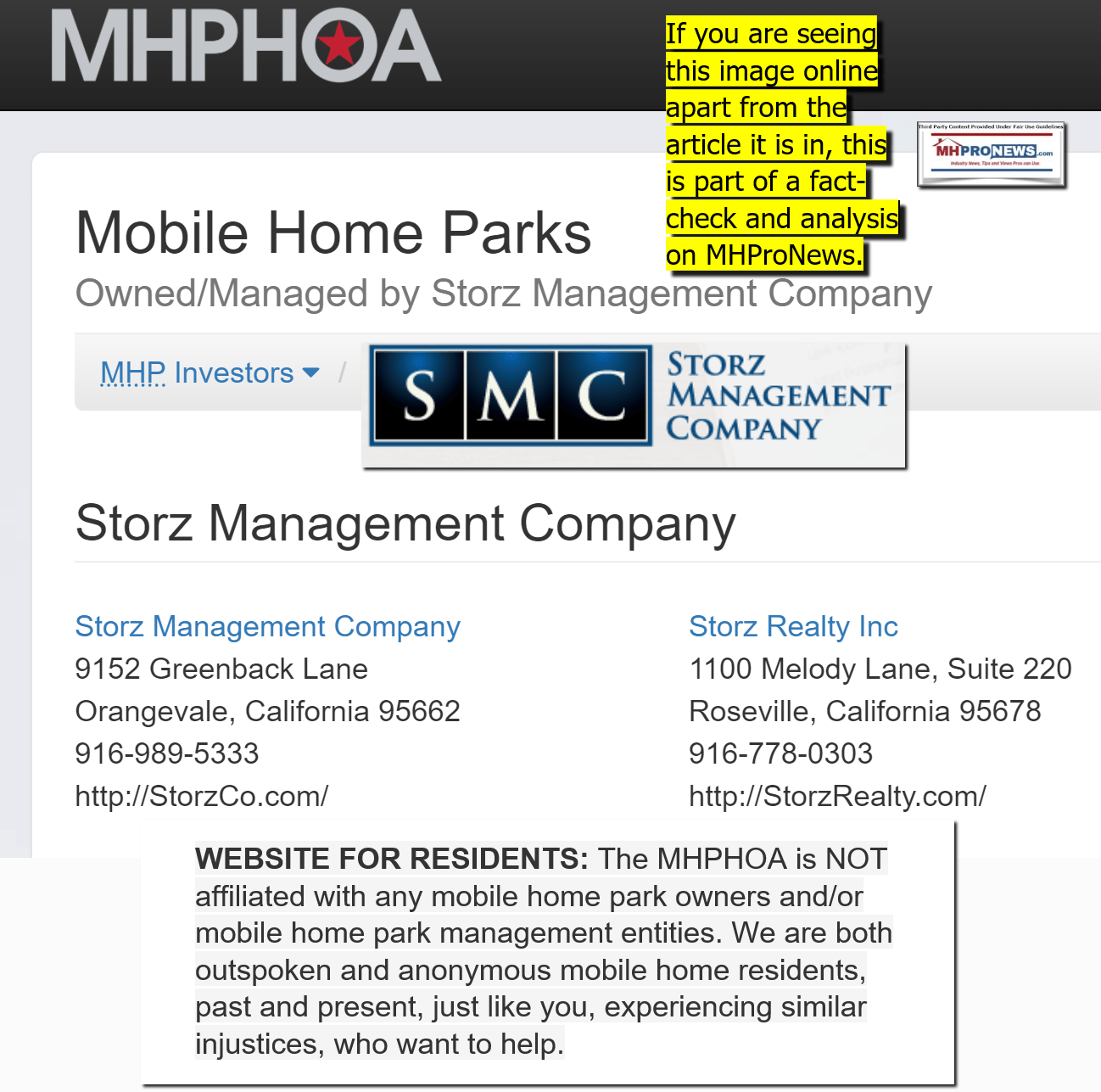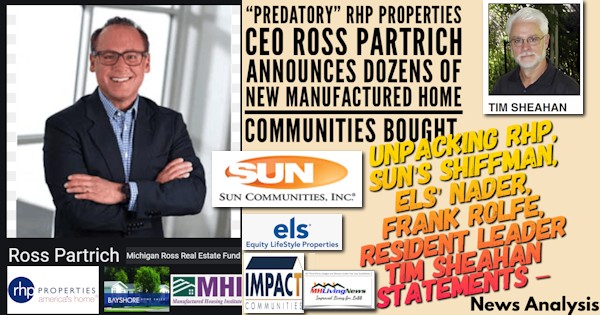 ###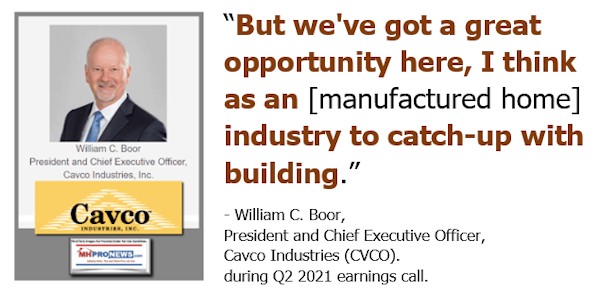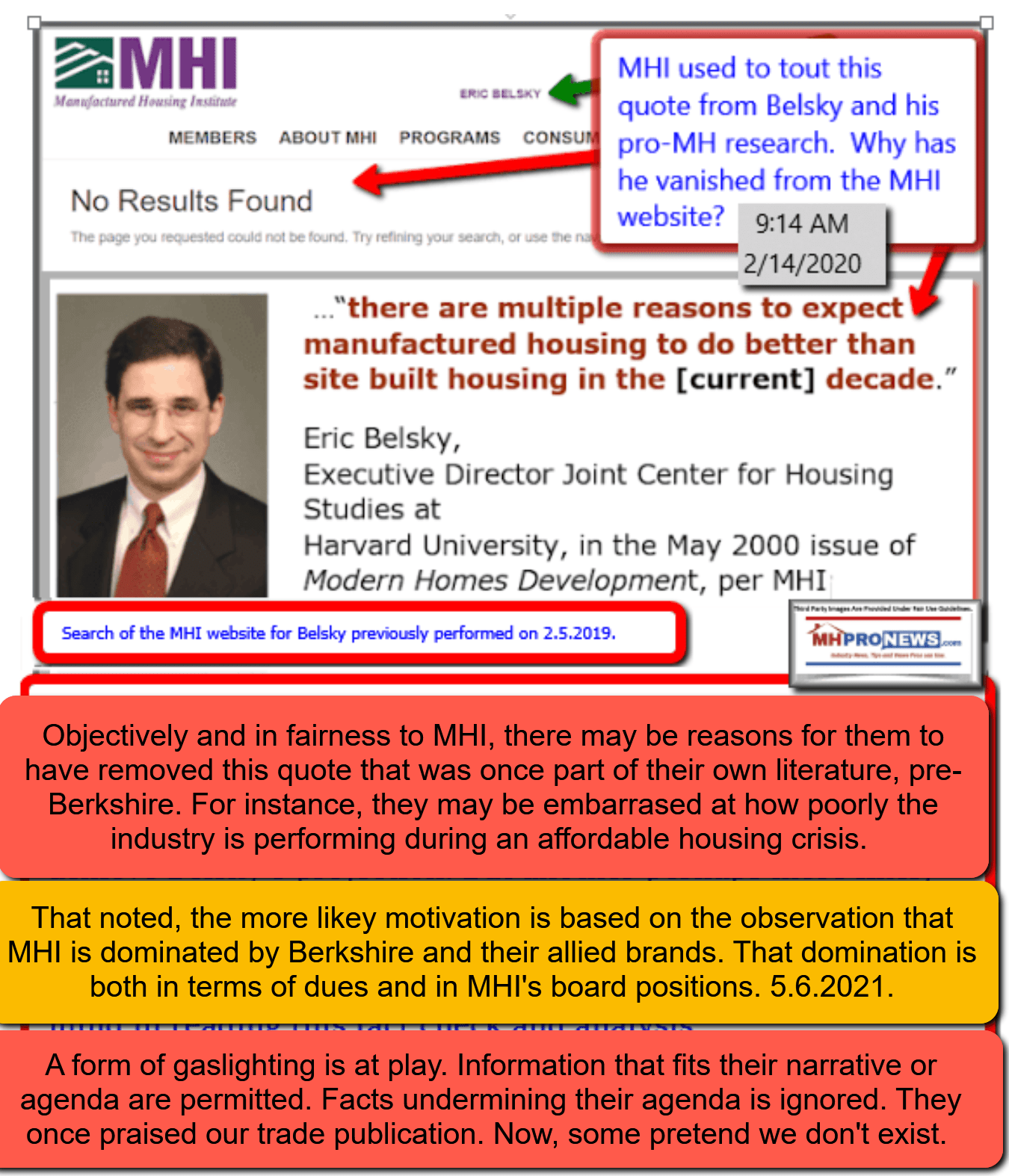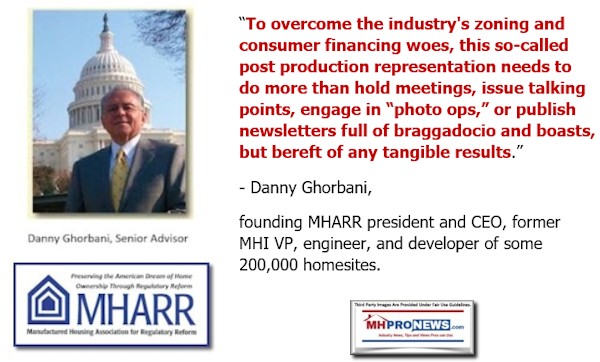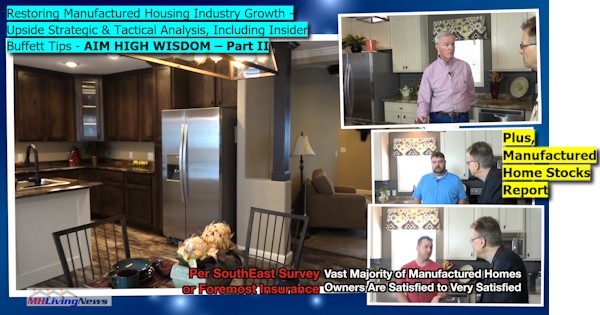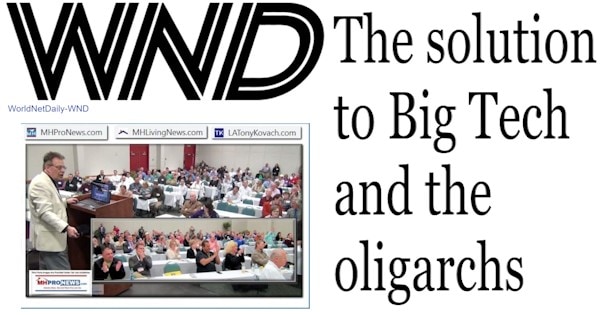 MHProNews and our MHLivingNews sister site will continue to lead the charge for accountability. By spotlighting the good, bad, and ugly, the most authentic picture of the problems and potential for our profession is provided. Our focus has been, and will remain, facts, evidence, and common-sense analysis based on reality.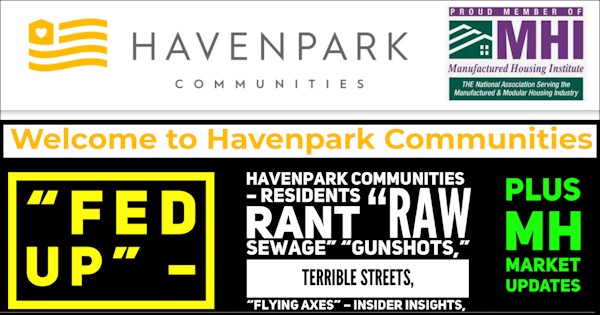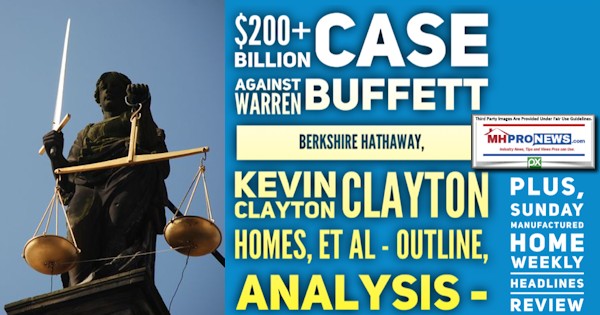 Next, is our evening market report and related left-right headlines.
The Business Daily Manufactured Home Industry Connected Stock Market Updates.  Plus, Market Moving Left (CNN) – Right (Newsmax) Headlines Snapshot. While the layout of this business daily report has recently been modified, several elements of the basic concepts used previously are still the same. The headlines that follow below can be reviewed at a glance to save time while providing insights across the left-right media divide. Additionally, those headlines often provide clues as to possible 'market moving' items.
Market Indicator Closing Summaries – Yahoo Finance Closing Tickers on MHProNews…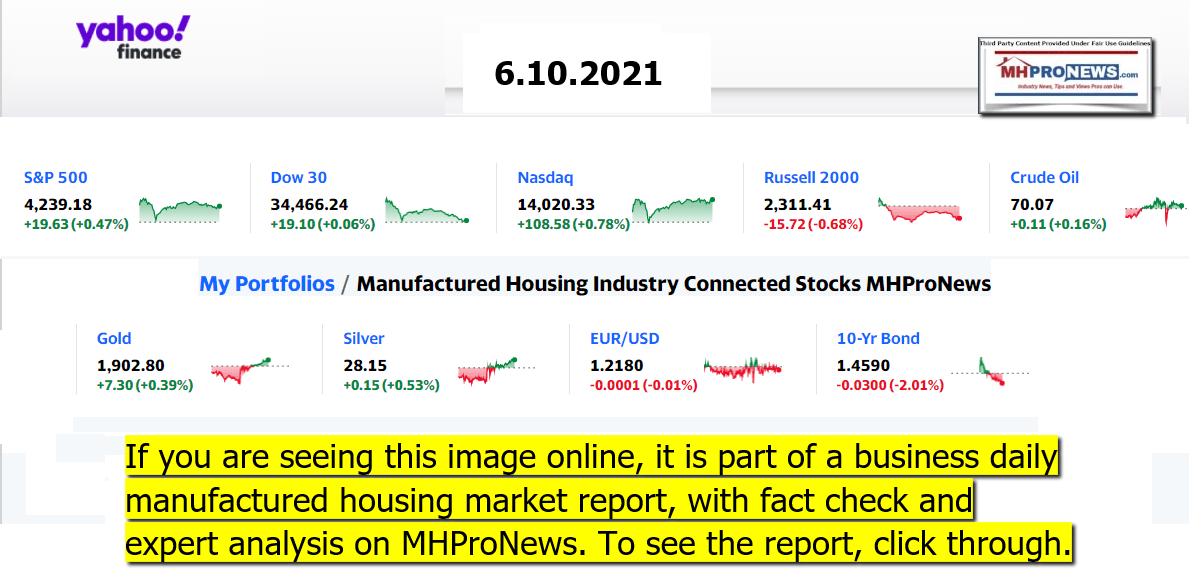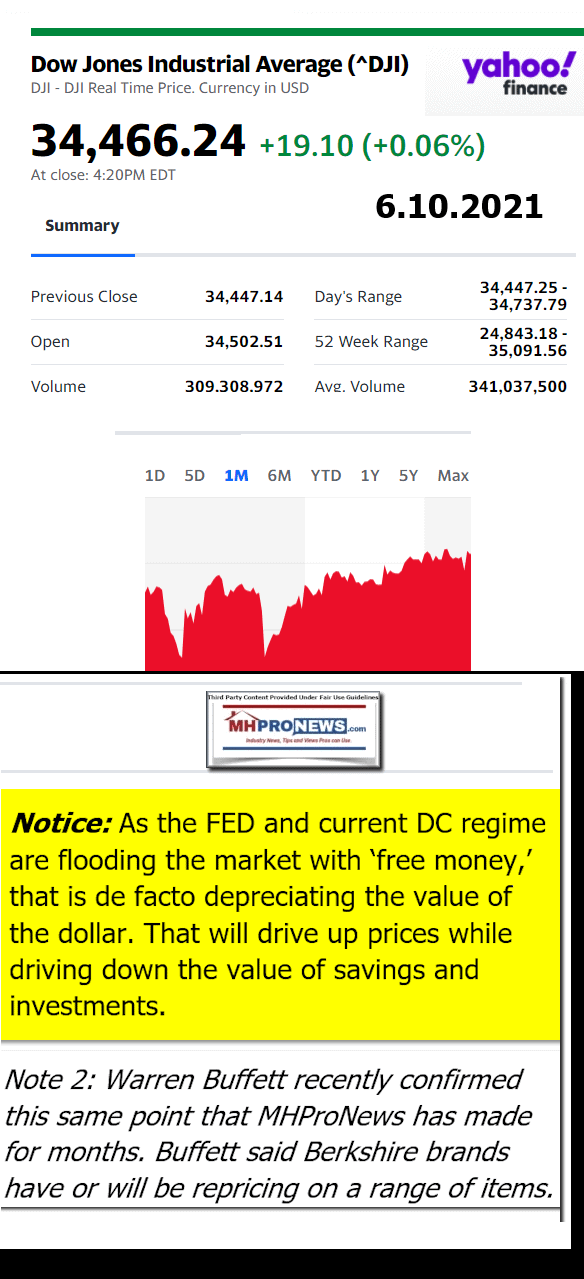 Headlines from left-of-center CNN Business = evening of 6.10.20
Compromised
An attendee plays the Apex Legends video game during an Electronic Arts Inc. (EA) event ahead of the E3 Electronic Entertainment Expo in Los Angeles, California, U.S., on Saturday, June 8, 2019. EA, creator of a Star Wars line of video games, showed off two of its newest titles, illustrating how the industry is wrestling to compete with the runaway success of Fortnite.
Hackers breach Electronic Arts, stealing game source code and tools
Prices are surging. Here's what is getting more expensive
Key inflation measure rises at fastest pace since 1992
Prices keep rising. Where does it end?
House Democrats are prepping 5 antitrust bills to take on Big Tech
How Reddit investors choose their stocks
Why companies decide to pay hackers ransoms
JBS says it paid $11 million ransom after cyberattack
Opinion: Ransomware is a national security risk. It's time to treat it like one
Boeing wants to delay delivery of new Air Force One jets
This $22.5M penthouse was bought with … cryptocurrency
How Goldman Sachs is getting employees back to the office
Developer pulls the plug on Keystone XL oil pipeline
Jeffrey Toobin is back at CNN eight months after exposing himself on Zoom
Make the switch from a 30- to 15-year mortgage
Jeff Bezos at New Shepard's West Texas launch facility before the rocket's first flight in 2015.
Jeff Bezos is going to space. Here's how dangerous that really is
What it's like to drive Bugatti's new $4 million supercar
5 key to-do items if you want to retire within 10 years
Headlines from right-of-center Newsmax – evening of 6.10.2021
Senators Eye $579B
in New Infrastructure Spending, $1T Plan
A bipartisan group of 10 10 senators has been meeting behind closed doors, encouraged by Biden to keep working on the effort after he walked away from a Republican-only proposal this week unable to resolve differences. [Full Story]
Related Stories
Schumer Will 'Look at' Bipartisan Infrastructure Pitch
Senators Discuss Infrastructure Deal That Avoids Tax Hikes
McConnell: Infrastructure Deal 'Clearly Possible'
Republicans See Progress in Bipartisan Infrastructure Talks
Senators Eye $579B
in New Infrastructure Spending, $1T Plan
A bipartisan group of 10 10 senators has been meeting behind closed doors, encouraged by Biden to keep working on the effort after he walked away from a Republican-only proposal this week unable to resolve differences. [Full Story]
Related Stories
Schumer Will 'Look at' Bipartisan Infrastructure Pitch
Senators Discuss Infrastructure Deal That Avoids Tax Hikes
McConnell: Infrastructure Deal 'Clearly Possible'
Republicans See Progress in Bipartisan Infrastructure Talks
Newsmax TV
Ex-Border Head Mark Morgan: Millions Could End Up Crossing Border
Blackburn to Newsmax: Dr. Fauci Chose Big Tech, China Over US |
Mark Morgan to Newsmax: Millions of Migrants Could End Up Crossing Border |
Steve Daines to Newsmax: Biden 'Buried' Keystone XL Jobs |
Ohio AG Yost to Newsmax: Google Must Be Declared a Public Utility |
Texas AG Paxton to Newsmax: Election Audits Reveal the Truth |
More Newsmax TV
Newsfront
US Budget Deficit for Current Year Hits Record $2.1 Trillion
The U.S. budget deficit hit a record $2.06 trillion through the first eight months of this budget year as coronavirus relief programs drove spending to all-time highs.The shortfall this year is 9.7% higher than the $1.88 trillion deficit run up over the same period a year…… [Full Story]
Guatemalan President Blames Dems for Border Crisis
The president of Guatemala says he blames the United States border [Full Story]
Jeffrey Toobin Returns to CNN After Exposing Himself on Zoom Call
CNN said it would bring legal analyst Jeffrey Toobin back to its [Full Story]
State Dept. Condemns Nigeria's Retaliatory Twitter Ban
The U.S. Department of State on Thursday condemned the Nigerian [Full Story]
Trump: Fauci Is 'Science Fiction'
Former President Donald Trump on Thursday joined a chorus of [Full Story]
'Bungling' Kamala Harris Seems 'Destined to Fail'
Vice President Kamala Harris has "bungled" multiple prominent [Full Story] |
Infections Spike in Mongolia, Even With Half of Population Vaccinated
Even though more than half its population is fully vaccinated, [Full Story]
Related
US to Buy 500M Pfizer Vaccines to Share Globally
Watchdog Sues HHS for CDC-NY Docs on COVID Death Counts
Expert Psychoanalyst Proposes 'Whiteness' a 'Parasitic-Like Condition'
Expert Psychoanalyst Proposes 'Whiteness' a 'Parasitic-Like Condition'
A noted psychoanalyst, Dr. Donald Moss, recently published a paper [Full Story]
Schumer Will 'Look at' Bipartisan Infrastructure Pitch
Democratic U.S. Senate Majority Leader Chuck Schumer on Thursday said [Full Story]
Jenner Compares Herself to Trump as 'Disrupter'
California GOP gubernatorial candidate Caitlyn Jenner on Thursday [Full Story]
Medicare Copays for New Alzheimer's Drug Could Reach $11,500
A new $56,000-a-year Alzheimer's drug would raise Medicare premiums [Full Story]
Thune to Newsmax: Biden Showing 'Weakness' in G-7 Summit
President Joe Biden is entering the G-7 summit talks and his meeting [Full Story]
Ad Campaign Urging Facebook Workers to Keep Trump Off Platform Permanently
An ad campaign from advocacy groups is targeting Facebook workers, [Full Story]
Florida Bans 'Critical Race Theory' From Its Classrooms
Florida's state Board of Education banned "critical race theory" from [Full Story]
Rubio: Venezuela Must Turn Back Iranian Ships
Marco Rubio, R-Fla., citing a report that an Iranian warship is [Full Story]
LA County Sheriff Rebukes 'Failed' Liberal Policies as 'Insanity'
Los Angeles County Sheriff Alex Villanueva has vowed to clear Venice [Full Story]
Trump Derides Biden On Climate Change
Former President Donald Trump on Thursday dismissed the danger of [Full Story]
Texas Gov. Abbott Hosting Border Crisis Summit Thursday
Just days after telling Newsmax he will take the border crisis into [Full Story]
Hate Crimes Against Catholics Surging in US
A recent rise in hate crimes targeting Catholics in the U.S. [Full Story]
Google Says It's Using AI to Design Chips Faster Than Humans
Google is claiming it's developed artificial intelligence software [Full Story]
Netanyahu's Ousting Could Hurt Israel's Relationship With US Evangelicals
If Israeli Prime Minister Benjamin Netanyahu is successfully ousted, [Full Story]
Household Net Worth Reaches Fresh Record on Homes, Stocks
S. household net worth jumped in the first three months of the year [Full Story]
Carolina Ban on Down Syndrome Abortions Goes to Governor
North Carolina senators approved a bill on Thursday to bar women from [Full Story]
Jewish House Colleagues Blast Rep. Omar for Comparing Hamas to Israel
Jewish House lawmakers and Rep. Ilhan Omar, D-Minn., are at odds [Full Story]
Bitcoin Is Actually Traceable, Pipeline Investigation Shows
Bitcoin is not as hard to track as cybercriminals think. The Justice [Full Story]
US to 'Supercharge' Pandemic Fight with Huge Vaccine Donation
The US will donate 500 million Covid-19 vaccine doses to poorer [Full Story]
US Consumer Prices Jump at Fastest Pace in 13 Years
Consumer prices for May accelerated at their fastest pace in nearly [Full Story]
COVID Origin Debate Similar to Russia-Trump Probe: Sen. Lindsey Graham
The debate about COVID-19's origin seems very similar to the
Romney Questions Microsoft's 'Censorship' of Tiananmen Square Images
Mitt Romney, R-Utah, on Thursday questioned why Microsoft
China Praises Biden Revoking Trump App Ban as 'Positive Step'
China's Ministry of Commerce said Thursday that a U.S. move to revoke
These US Restaurant Chains Have Announced They Are Closing In 2021
More Newsfront
Finance
Household Net Worth Reaches Fresh Record on Homes, Stocks
S. household net worth jumped in the first three months of the year to a fresh record, propelled by further gains in stock prices and home values. Household net worth increased by $5 trillion, or 3.8%, to $136.9 trillion in the first quarter, a Federal Reserve report out… [Full Story]
McConnell: Infrastructure Deal 'Clearly Possible'
CNBC Poll: Millennial Millionaires Buoyed by Crypto Wealth
Meat Company JBS Paid $11 Million Ransom to Cyberattackers
Memo to Meme Raiders: Squeezable Stock Shorts Are Taking Cover
More Finance
Health
Cleveland Clinic Study: Natural Immunity as Effective as Vaccination
A recent study by the Cleveland Clinic analyzing more than 50,000 of its employees over five months found that those who had been infected with COVID-19 did not benefit from vaccinations. During the study, researchers found that not a single person who had been previously… [Full Story]
Heart Transplants Successful After Age 70
Study: Birth Order Linked to Heart Disease Risk
Healthy Levels of Vitamin D May Boost Breast Cancer Outcomes
Enjoy the Amazing Health Benefits of Hugging Now
Manufactured Housing Industry Investments Connected Equities Closing Tickers
Some of these firms invest in manufactured housing, or are otherwise connected, but may do other forms of investing or business activities too.
NOTE: The chart below includes the Canadian stock, ECN, which purchased Triad Financial Services, a manufactured home industry lender
NOTE: Drew changed its name and trading symbol at the end of 2016 to Lippert (LCII).
NOTE: Deer Valley was largely taken private, say company insiders in a message to MHProNews on 12.15.2020, but there are still some outstanding shares of  the stock from the days when it was a publicly traded firm.  Thus, there is still periodic activity on DVLY.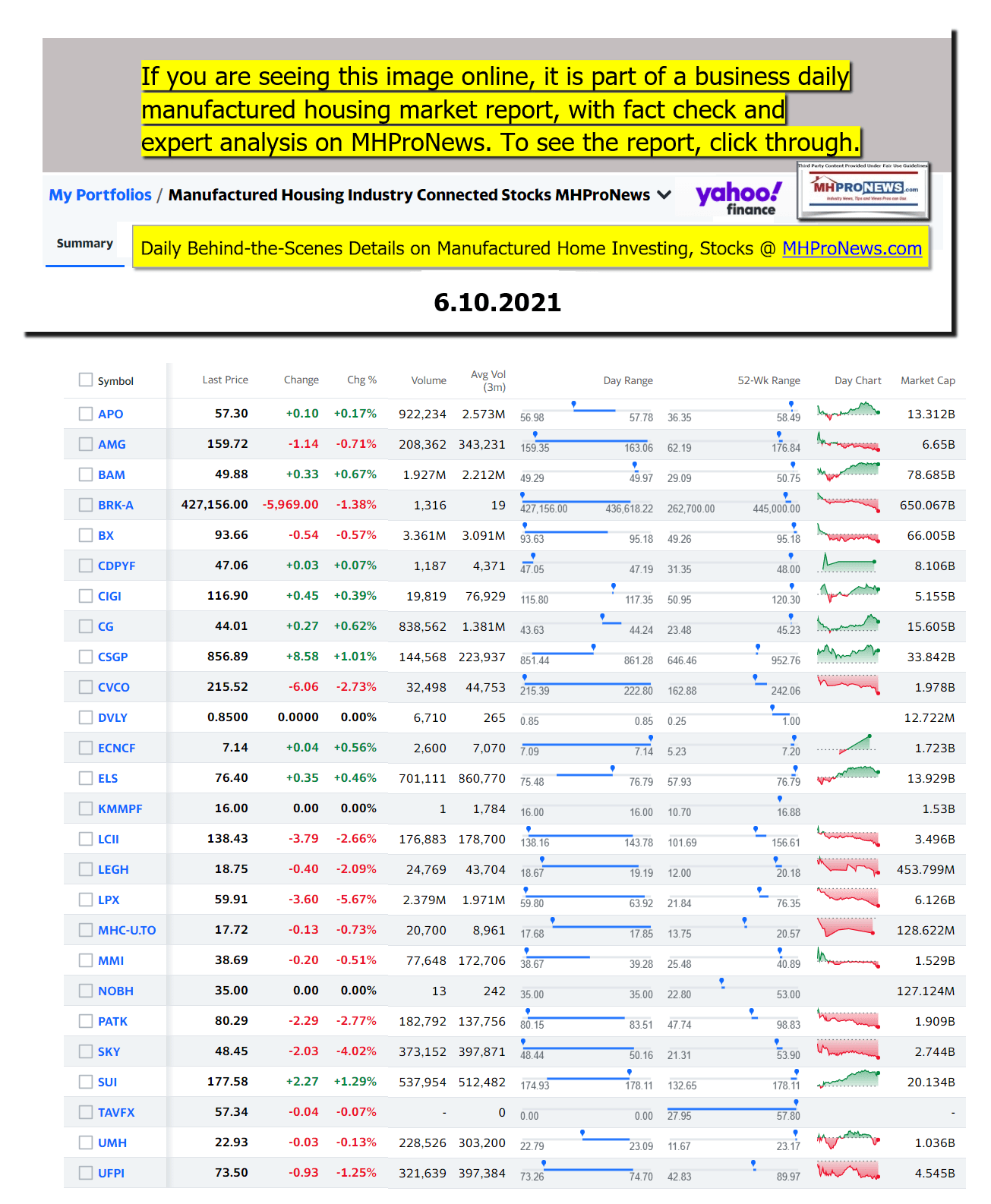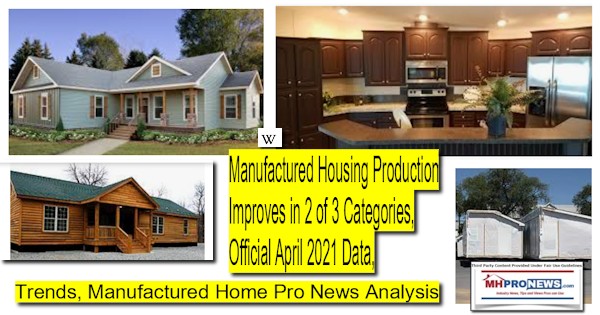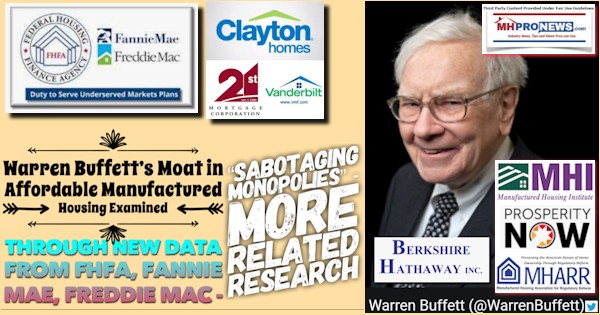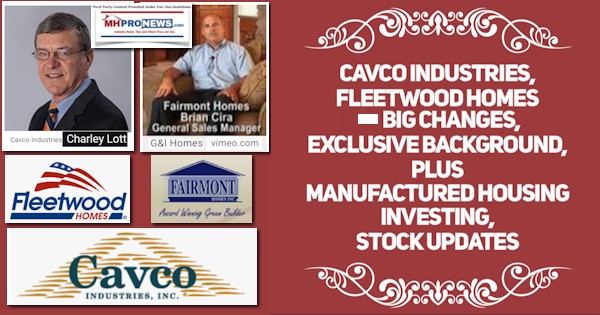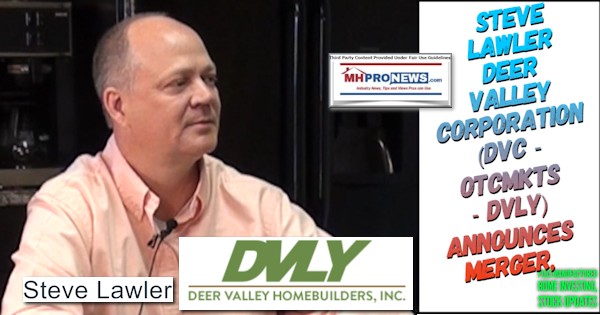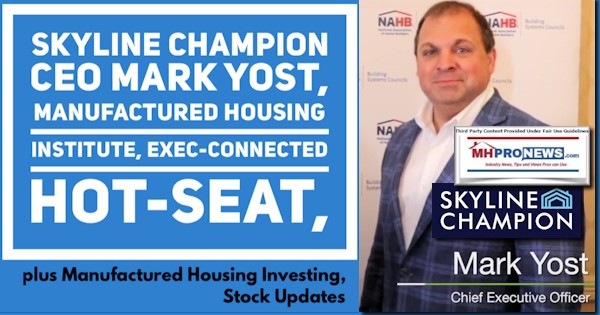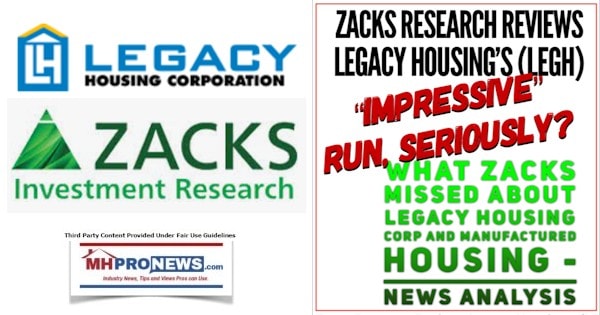 Spring 2021…
Berkshire Hathaway is the parent company to Clayton Homes, 21st Mortgage, Vanderbilt Mortgage and other factory built housing industry suppliers.
· LCI Industries, Patrick, UFPI, and LP each are suppliers to the manufactured housing industry, among others.
· AMG, CG, and TAVFX have investments in manufactured housing related businesses. For insights from third-parties and clients about our publisher, click here.
Enjoy these 'blast from the past' comments.
MHProNews. MHProNews – previously a.k.a. MHMSM.com – has celebrated our 11th year of publishing, and is starting our 12the year of serving the industry as the runaway most-read trade media.
Sample Kudos over the years…
It is now 11+ years and counting…
Learn more about our evolutionary journey as the industry's leading trade media, at the report linked below.
· For expert manufactured housing business development or other professional services, click here.
· To sign up in seconds for our industry leading emailed headline news updates, click here.

Disclosure. MHProNews holds no positions in the stocks in this report.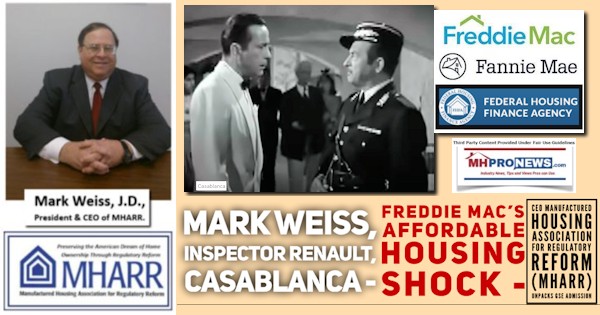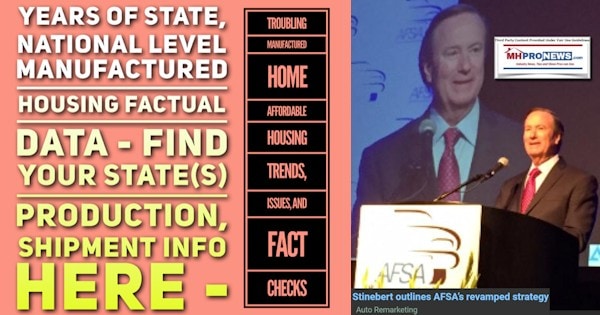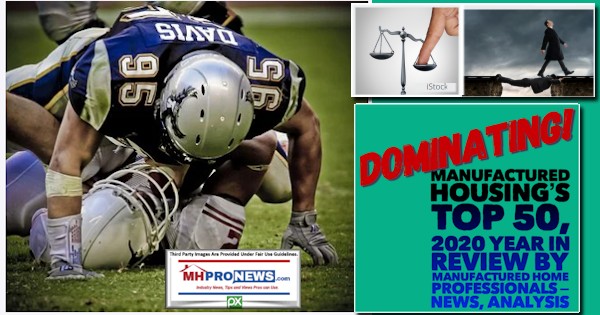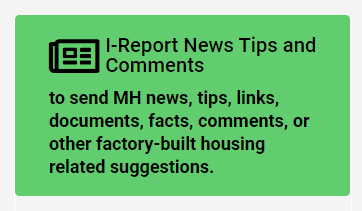 That's a wrap on this installment of "News Through the Lens of Manufactured Homes and Factory-Built Housing" © where "We Provide, You Decide." © (Affordable housing, manufactured homes, stock, investing, data, metrics, reports, fact-checks, analysis, and commentary. Third-party images or content are provided under fair use guidelines for media.) (See Related Reports, further below. Text/image boxes often are hot-linked to other reports that can be access by clicking on them.)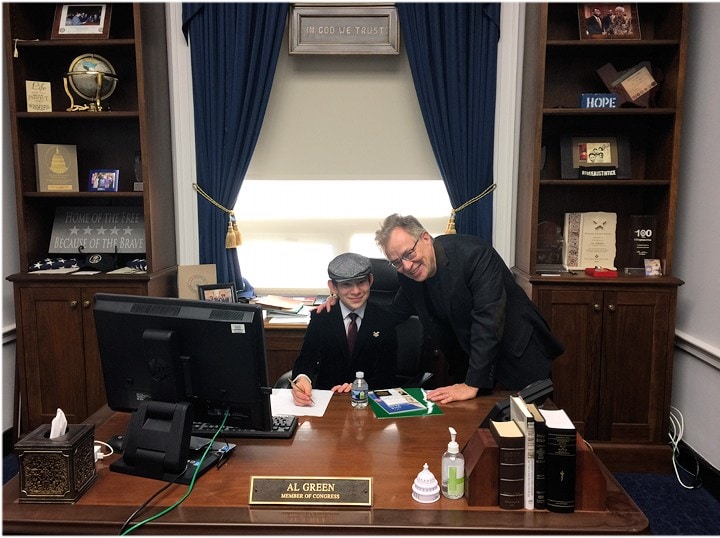 By L.A. "Tony" Kovach – for MHProNews.
Tony earned a journalism scholarship and earned numerous awards in history and in manufactured housing. For example, he earned the prestigious Lottinville Award in history from the University of Oklahoma, where he studied history and business management. He's a managing member and co-founder of LifeStyle Factory Homes, LLC, the parent company to MHProNews, and MHLivingNews.com. This article reflects the LLC's and/or the writer's position, and may or may not reflect the views of sponsors or supporters.