The KCCI Iowa TV News' headline says about the Havenpark Communities owned "Mobile home community fed up with raw sewage, gunshots and flying axes" with the nomenclature glitch in the original. Will the Manufactured Housing Institute (MHI) react to this, or will they again ignore this fresh apparent violation of their so-called Rules of Ethical Conduct incident by an MHI member too?
On June 7, 2021 in BERWICK, Iowa, KCCI reported that: "Residents living in Sunnybrook mobile home park say they've had to deal with raw sewage, gunshots and flying axes with little help from the property management on site."
"It's nasty. I don't want to live like this," Randy Atess told KCCI about sewage flowing from pipes for a week.
After KCCI's morning visit to Sunnybrook, that afternoon, Havenpark reportedly sent out a crew in the afternoon to fix the pipe and put the Atess family in a hotel for the night.
Neighbors of Atess say there's a list of issues that Havenpark Communities are not addressing. Zach Sessions lives in Sunnybrook. He said their roads are in such poor condition that people driving on them often scrape the bottom of the vehicles.
Havenpark Communities said they are planning on road-work in mid-July. Havenpark has a statement that says, "At Havenpark Communities, our mission is to make caring communities attainable for responsible residents across America. We acquire, improve, and operate manufactured home communities." Measure that claim by Havenpark against the stories from Sunnybrook.
Or ponder others in the collection of videos and reports about Havenpark that follow.
Is this MHI's idea of image building? At what stage will they invoke the window-dressing of their Code of Ethical conduct?  After all, Havenpark is one of several MHI connected firms that are stirring up state and national level legislation that when passed could impact all communities, not just Havenpark or MHI members.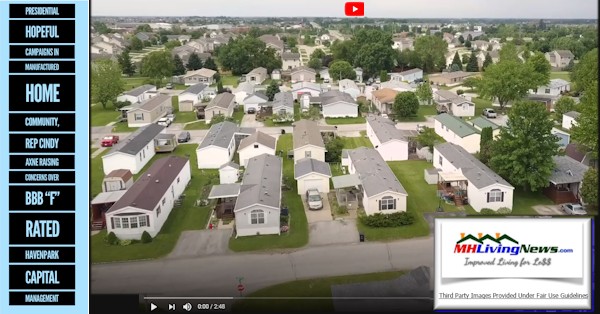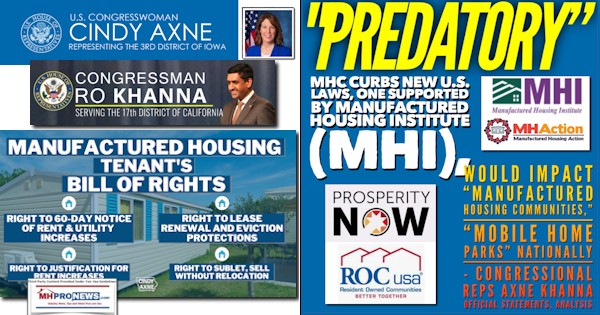 Back to Berwick and Sunnybrook, Sessions claims another resident was waving a gun in the air with children around. When he attempted to calm the man down, he grabbed another weapon.
"He grabs a two-sided overhand axe out his yard with axe blades on both sides and overhead tomahawks it across the street at me," Sessions said.
KCCI showed video of a gunshot that penetrated a manufactured home. The bullet traveled through numerous rooms, which that homeowner showed the cameraman and reporter. Sessions said those friends in the Sunnybrook Havenpark-owned development occurred during the Memorial Day weekend.
Fortunately, no one was home.
The resident filed a police report. But she says she can't get assistance from management.
"It's impossible to get ahold of management. She still hasn't called me about the bullet hole," Lawson said.
Sean King with Havenpark Communities said he hadn't heard of the bullet piercing a resident's home or the axe being thrown at another resident, but said "safety of residents is first and foremost."
Quite apart from this report, is this video collection, which is followed by sample reviews of Havenpark from employees and consumers via various platforms as shown.
Just Part of the Multi-Year "Proud Member of MHI" – "Havenpark Collection" of YouTube, Other Videos
How does that sampling of mainstream news videos stack up against Kevin Clayton's on camera statement from a decade ago that they were ready to do a national image building campaign? Is that the image campaign Clayton and MHI have in mind?
If not, then when will they begin to invoke their so-called MHI code of ethical conduct against such behavior?
MHI will not answer that question. But their insiders have.
MHI's apparent failure to engage on troubling issues is hardly a surprise. The 700 word report below provides 4 quick examples of MHI apparently ducking out on accountability for their own performance, or lack thereof.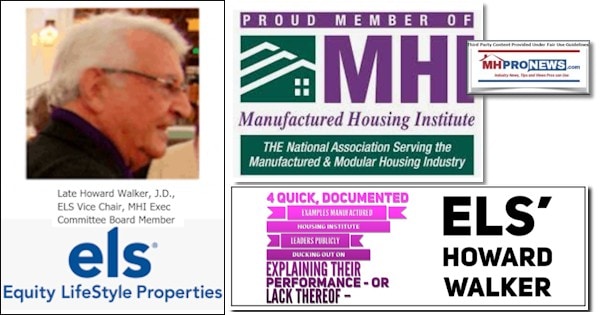 Back to Havenpark specifically, the following are noteworthy factoids from insiders at the company and residents rating the "proud member" of MHI firm.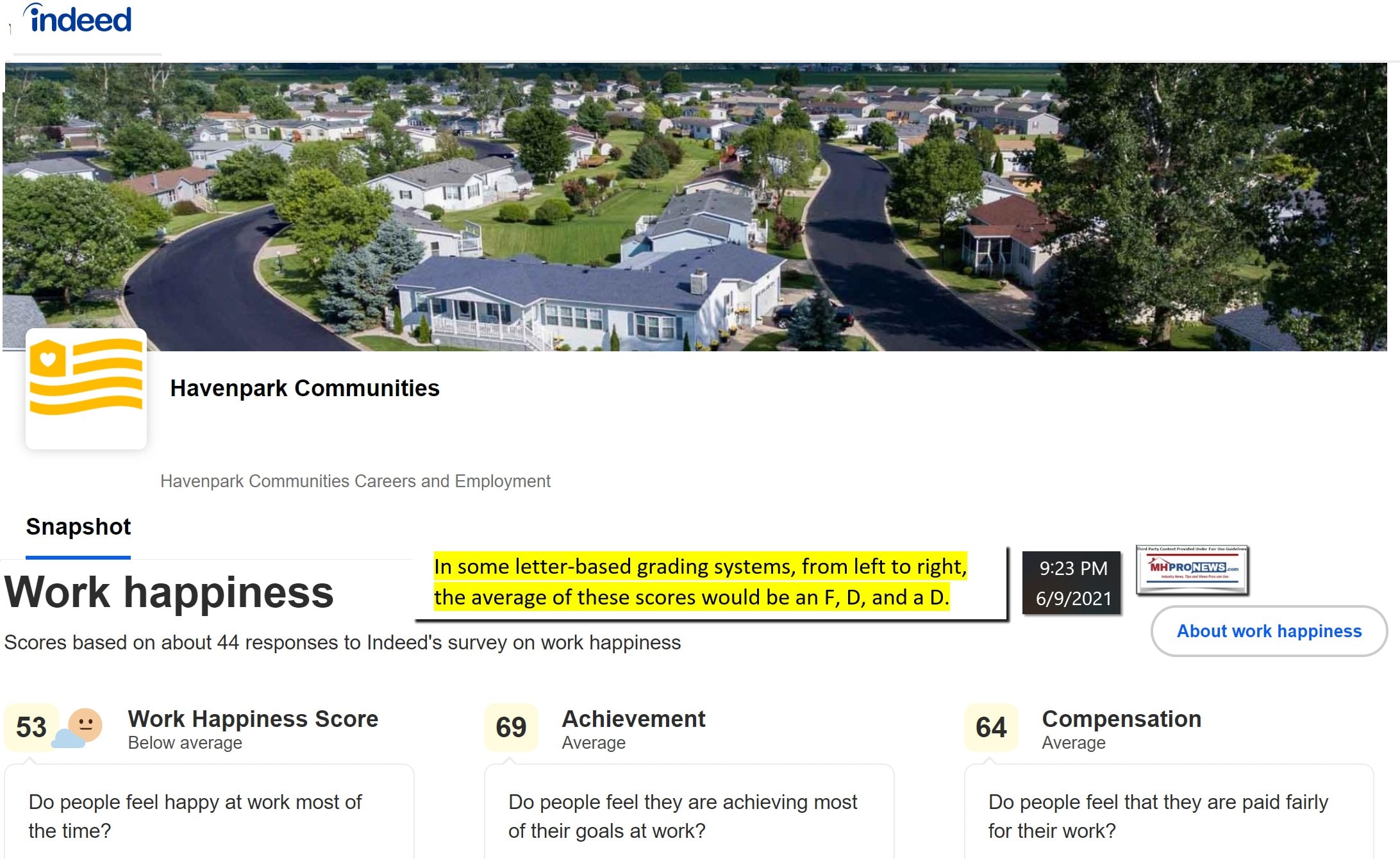 Sample Reviews of Havenpark Communities from the Better Business Bureau (BBB) website.
(1 star)
01/10/2021
"Havenpark Communities Ohio has been a disappointment. They acquired this property about a year ago, and have attempted to transform an old rundown trailer park into a manufactured home "community." They originally marketed it as 55-plus community but they are moving in people who are not 55. False advertising. The property manager refuses to allow any access to ownership over her, so we can formally complain about safety and health issues. Residents have now complained to the city and health department as well as the state.
(1 star)
11/12/2020
I really thought this was going to be the last move of my lifetime but NO way ! I am so thankful I did not buy and am only renting . I wish I could leave. Although the home is perfect for me and very pretty, the company is full of lies! The property is disgusting, unkept, and honestly very depressing and it is very clear that complaints fall on deaf ear
(1 star)
10/26/2020
Horrible, despicable company. Do not recommend in any way, shape or form
(1 star)
10/22/2020
I have NEVER in my life seems such rampant disregard for peoples' welfare. I rent from them and get nothing in return but lies and increased bills. Too bad I have to give them 1 star. They need -5."
Time will tell if MHI will continue to embrace such reports, all while claiming to be working to improve the image of the manufactured housing industry and community living. See the MHI and their major brands track record plus new revelations in the in depth report below.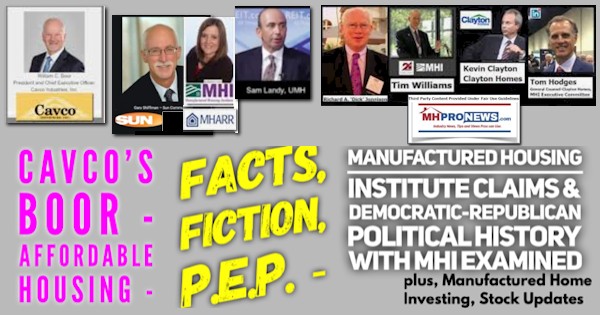 Next, is our evening market report and related left-right headlines.
The Business Daily Manufactured Home Industry Connected Stock Market Updates.  Plus, Market Moving Left (CNN) – Right (Newsmax) Headlines Snapshot. While the layout of this business daily report has recently been modified, several elements of the basic concepts used previously are still the same. The headlines that follow below can be reviewed at a glance to save time while providing insights across the left-right media divide. Additionally, those headlines often provide clues as to possible 'market moving' items.
Market Indicator Closing Summaries – Yahoo Finance Closing Tickers on MHProNews…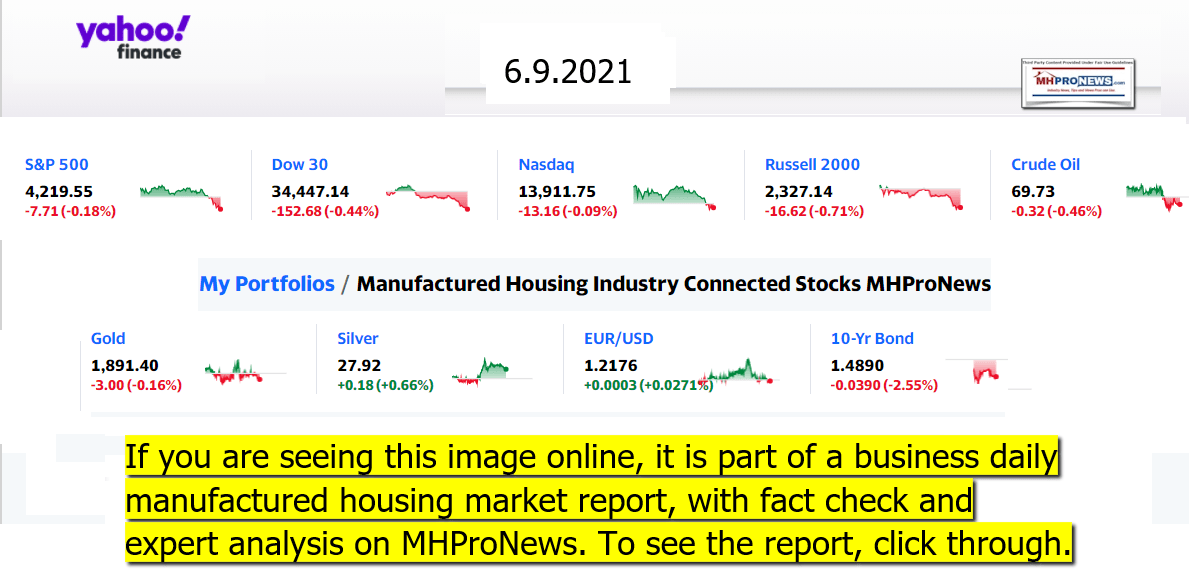 Headlines from left-of-center CNN Business = evening of 6.9.20
China's new rival
Ohio will soon have the largest solar factory complex outside of the world's No. 2 economy
The perfect storm making everything you need more expensive
Thinking about painting your house soon? Here's what to know
LIVE UPDATES What to invest in after the pandemic
See a classic typewriter made entirely of Legos
Opinion: The only way to resolve the nation's affordable housing crisis
Exclusive: US businesses warn about crumbling infrastructure
Bitcoin just cleared another hurdle, but its price could keep falling
Ferrari taps tech exec as new CEO
Black-owned banks are pouring money into their communities
The internet broke briefly on Tuesday. It could happen again
5 key to-do items if you want to retire within 10 years
Are you leaving your job in retail? Share your story
See how well your state's economy is recovering
SpaceX owner and Tesla CEO Elon Musk poses on the red carpet of the Axel Springer Award 2020 on December 01, 2020 in Berlin, Germany.
Tesla desperately needs a No. 2 for Elon Musk
People wearing facemasks walk past a Best Buy store near Union Square on June 25, 2020 in New York City. – New York businesses opened their doors to returning waves of workers June 22 as the city that was once the epicenter of the global pandemic marked an important milestone in its return to normalcy, even as other US states were seeing an alarming rise in COVID-19 cases.
Best Buy has Thanksgiving plans. You're not invited
PICKUP COMPETITION
Ford enters the little pickup truck war with the new hybrid Maverick
Meet the Maverick, Ford's compact $20k truck
See Ford's electric F-150 pickup truck
GM announces electric Chevy Silverado pickup
Hyundai reveals a new pickup truck, but please don't call it that
THE RISE OF MEME STOCKS
February 23th, 2021 – GameStop GME trading with smartphone.
Analysis: Meme mania isn't going away anytime soon
AMC insiders cashed in on 'meme stock' madness
AMC shares soar to an all-time high
Wendy's is latest hot stock with WallStreetBets crowd
Bank of America stops covering GameStop
Headlines from right-of-center Newsmax – evening of 6.9.2021
Sen. Cruz: Biden, Harris Covering Up Border Crisis by Staying Away
Newsmax TV
Kerik to Newsmax: Voter Fraud Probes Don't 'Happen Overnight'
Peter Navarro to Newsmax: Fauci 'Orchestrated a Coverup' |
Dick Morris to Newsmax: GOP Primary Gives Way to 'Trump Primary' |
Rep. Babin to Newsmax: HHS Facility at Fort Bliss 'Costing Millions'
Rep. Nancy Mace to Newsmax: 'Fauci Needs to Go' |
Ed Rendell to Newsmax: Some Nontraditional Infrastructure Must Stay in Bill |
More Newsmax TV
Newsfront
NRA's Gun Rights Message Not Slowed by Legal, Money Troubles
Liberals have cheered the highly public legal and financial jeopardy ensnaring the National Rifle Association, seeing the gun lobby's potential demise as the path to stricter firearms laws.But, it turns out, the NRA's message has become so solidified in the Republican Party…
Biden to Launch Task Force on Bottlenecks in Supply Chains
After completing a review of supply chains, the Biden administration [Full Story]
Trump Speech Draws 1.8 Million to Newsmax, Beats Fox in Key Rating
Trump Speech Draws 1.8 Million to Newsmax, Beats Fox in Key Rating
President Trump's speech to the North Carolina Republican Convention [Full Story]
Related
Newsmax Remains Top 50 News Site, With Big Traffic Growth
Civil Rights Leaders Can't Get Manchin to Back Dems' Voting Bill
Democratic Sen. Joe Manchin was unswayed Tuesday by civil rights
Sen. Cruz: Biden, Harris Covering Up Border Crisis by Staying Away
President Joe Biden and Vice President Kamala Harris won't visit the [Full Story]
Related
VP Harris Laughs When Asked Why She Hasn't Visited Southern Border |
Sen. Rick Scott Blasts VP Harris Over 'Disgraceful' Refusal to Address Border Crisis
Parents 'Have to Fight Back' Against Critical Race Theory in Schools
As the controversial critical race theory seeps into more and more
Report: China 'Drastically Suppressing' Uyghur Birth Rates
China's birth control policies could cause anywhere from 2.6 million
Va. AG Morrisey: Drugs Coming Across Border Will Devastate State
West Virginia has already been torn apart by the opioid addiction
The Hard Truth: When the Equity Bubble Bursts, Where Do Investors Turn?
Capitol Hill Tech Vendor Hit With Ransomware Attack
A tech vendor that services several dozen offices in the House of
Rasmussen Poll: Only 40 Percent Think Fauci Told Truth
As investigators pursue evidence the COVID-19 virus might have
Washington State Sets Up 'Joints for Jabs' Covid Vaccine Incentive
Adults can receive a free marijuana joint when they get their
Obama Condemns Cancel Culture, 'Condemning People All the Time'
Former President Barack Obama on Tuesday warned that "a lot of the
Sen. Capito: Infrastructure Deal Unlikely on Tuesday, Could Come Later
Senator Shelley Moore Capito said she does not expect to reach
WalletHub Poll: Wide US Differences in COVID Recovery
Two Midwest states have been the fastest, and slowest, in recovering
NYPD, Federal ATF Create Illegal-Gun Task Force After Shootings
The New York Police Department and the federal Bureau of Alcohol,
'A Lot of Anxiety' as Biden Agenda Collapses in Confusion, Liberal Infighting
Hopes for a big infrastructure investment are teetering. An ambitious
North Korea Cracks Down on Foreign Culture, Styles
North Korea has imposed harsh restrictions on foreign films, music,
Trump: 'Why Does Fox News Keep Chris Wallace?'
The "radical left" Chris Wallace of Fox News was the subject of
US Job Openings Jump to Fresh Record High of 9.3 Million
U.S. job openings rose in April to a fresh record high, along with
Trudeau Urged by US, Canada Business to Open Border This Month
Business groups are calling on the Canadian and U.S. governments to
Russia Commissions New Class of Submarines
Russia has commissioned the Kazan, a new and completely modern
Senate Set to Pass Sweeping Bill to Address China Tech Threat
The U.S. Senate on Tuesday is set to approve a sweeping package of
Biden to Launch Task Force on Bottlenecks in Supply Chains
The United States will target China with a new "strike force" to
GOP Delaying Biden's Personnel Agency Choice Over 'Critical Race Theory,' Abortion Rights Support
Senate Republicans are delaying confirmation of President Joe Biden's
Cannabis Addiction Draws Drugmakers in Search for a Treatment
With more states and countries opening up to legal cannabis, there
Axios-Ipsos Poll: More Than Two-Thirds See Little Risk in Returning to Pre-Pandemic Life
Sixty-nine percent of Americans now say they see just a small risk –
US Pullout From Afghanistan Half Done, But Questions Remain
The U.S. withdrawal from Afghanistan is more than half done, and U.S.
Bruce Springsteen Plans Broadway Return of His One-Man Show
The Boss just can't quit Broadway.Bruce Springsteen will return to
UK's Johnson Wants G7 'Marshall Plan' on Climate
British Prime Minister Boris Johnson wants G7 leaders to sign up to a
Israel Lawmakers to Vote Sunday on Government to Oust Netanyahu
Israel's parliament will vote Sunday on whether to approve a new
More Newsfront
Finance
US Job Openings Jump to Fresh Record High of 9.3 Million
U.S. job openings rose in April to a fresh record high, along with the number of people who voluntarily left their jobs, underscoring fervent labor demand and turnover as businesses emerge from pandemic-related restrictions and the economy strengthens.The number of… [Full Story]
Apple's New Privacy Feature Won't Be Available in China
Oil Prices Retreat But Outlook Remains Positive
Ford to Offer New Maverick Compact Pickup Standard as Hybrid
Tesla China Deliveries Surge 29 Percent in May After April Slump
More Finance
Health
COVID Vaccine-Reluctant Not Changing Their Minds, According to New Poll
Three-quarters (76%) of Americans say they have already been vaccinated or plan to be in the near future. However, 24% say that do not plan to get the COVID-19 vaccine at all, and of these, 78% say they are unlikely to change their minds. That's the result of a new Gallup… [Full Story]
ADHD Meds May Help Keep Some Kids From Thoughts of Suicide
Polio: When Vaccines and Re-Emergence Were Just as Daunting
Forgetfulness Doesn't Always Mean Dementia…And How to Protect Memory as You Age
Meat-Free Diet Helps Ward Off Severe COVID
Manufactured Housing Industry Investments Connected Equities Closing Tickers
Some of these firms invest in manufactured housing, or are otherwise connected, but may do other forms of investing or business activities too.
NOTE: The chart below includes the Canadian stock, ECN, which purchased Triad Financial Services, a manufactured home industry lender
NOTE: Drew changed its name and trading symbol at the end of 2016 to Lippert (LCII).
NOTE: Deer Valley was largely taken private, say company insiders in a message to MHProNews on 12.15.2020, but there are still some outstanding shares of  the stock from the days when it was a publicly traded firm.  Thus, there is still periodic activity on DVLY.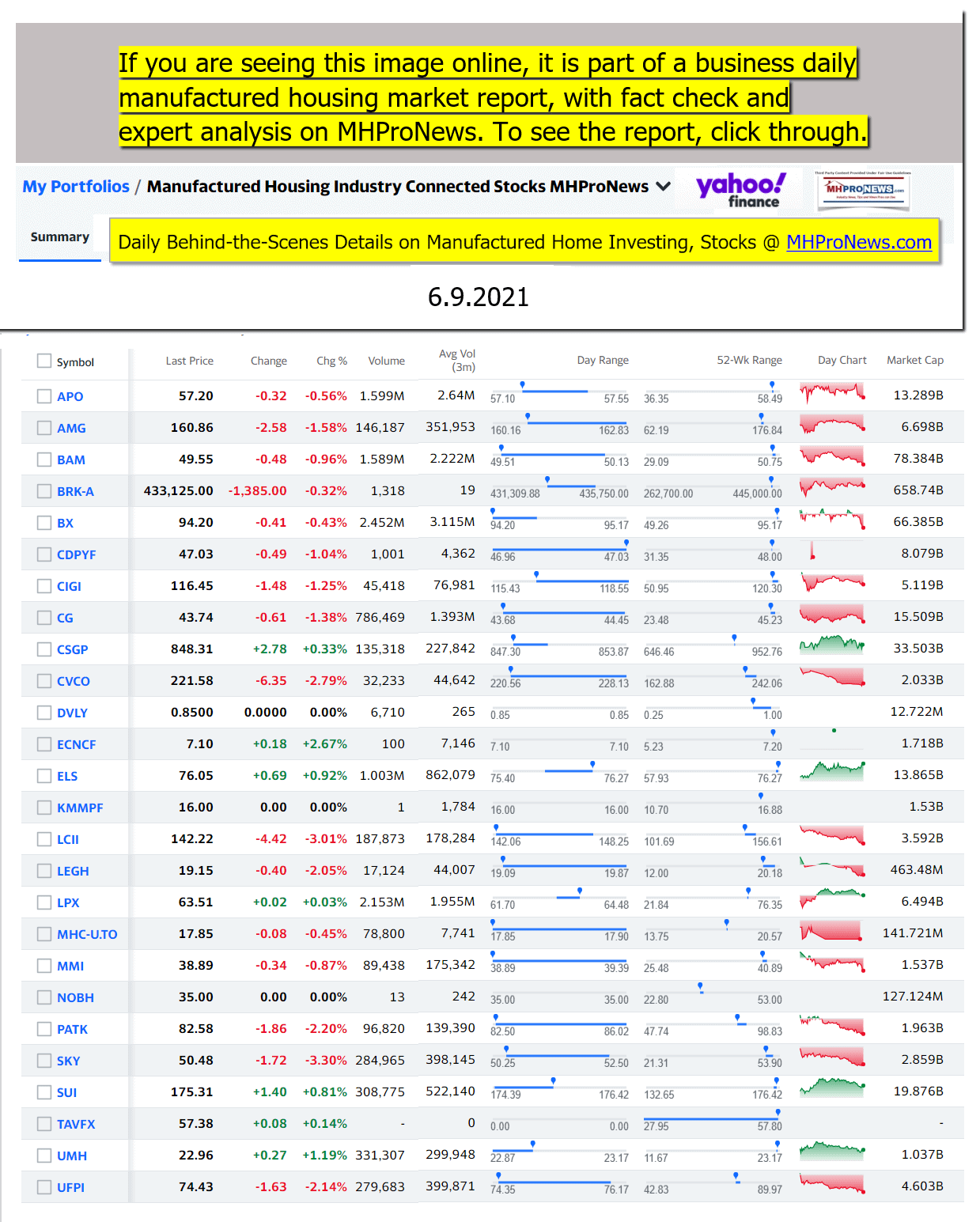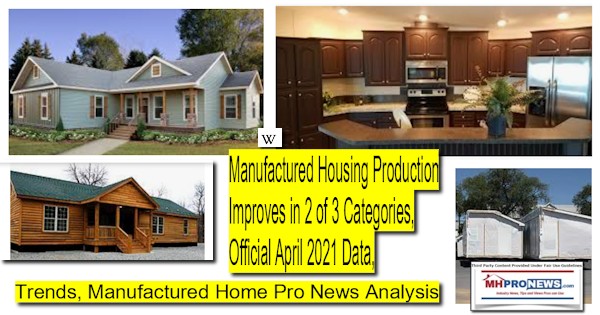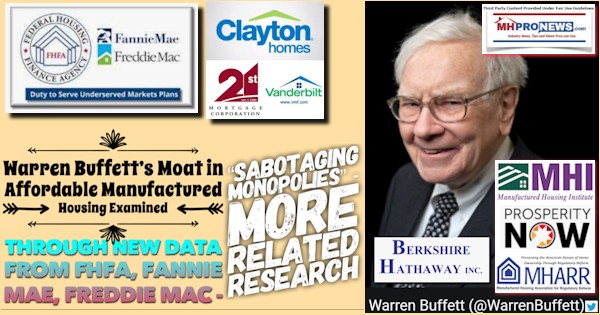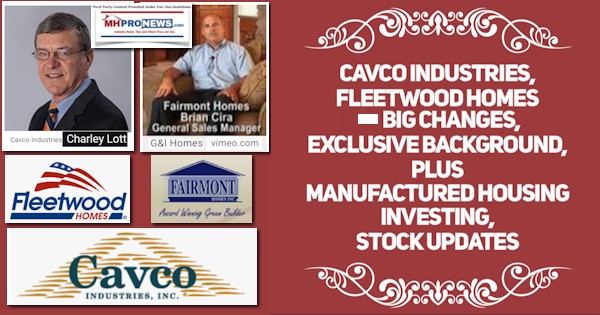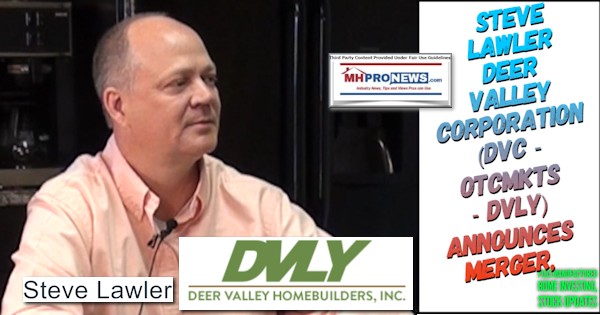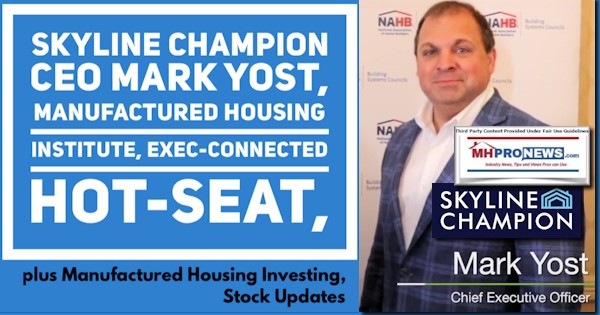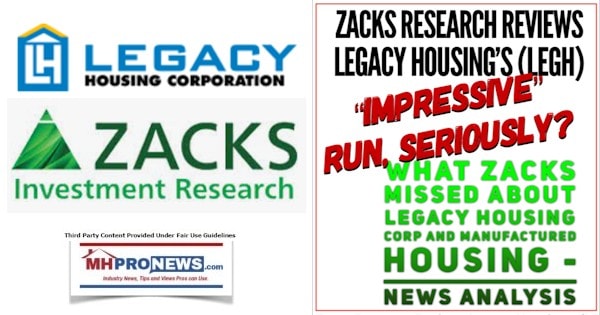 Spring 2021…
Berkshire Hathaway is the parent company to Clayton Homes, 21st Mortgage, Vanderbilt Mortgage and other factory built housing industry suppliers.
· LCI Industries, Patrick, UFPI, and LP each are suppliers to the manufactured housing industry, among others.
· AMG, CG, and TAVFX have investments in manufactured housing related businesses. For insights from third-parties and clients about our publisher, click here.
Enjoy these 'blast from the past' comments.
MHProNews. MHProNews – previously a.k.a. MHMSM.com – has celebrated our 11th year of publishing, and is starting our 12the year of serving the industry as the runaway most-read trade media.
Sample Kudos over the years…
It is now 11+ years and counting…
Learn more about our evolutionary journey as the industry's leading trade media, at the report linked below.
· For expert manufactured housing business development or other professional services, click here.
· To sign up in seconds for our industry leading emailed headline news updates, click here.

Disclosure. MHProNews holds no positions in the stocks in this report.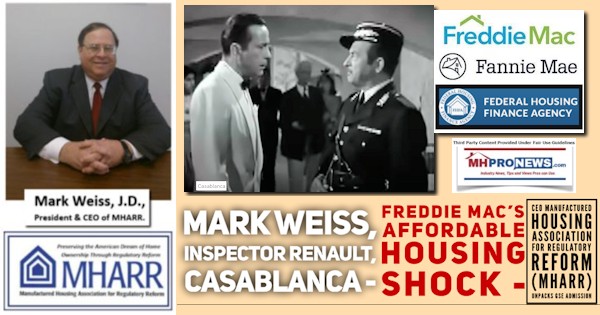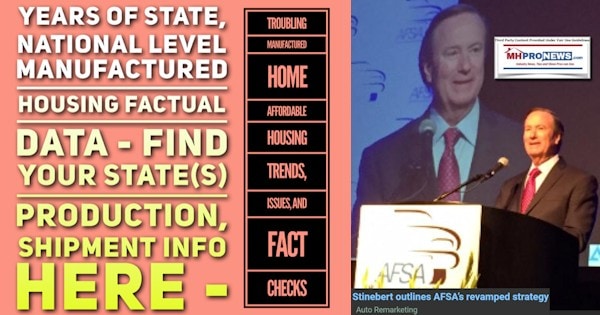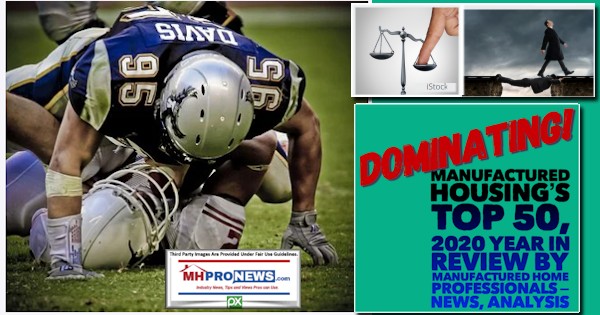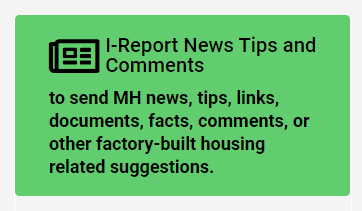 That's a wrap on this installment of "News Through the Lens of Manufactured Homes and Factory-Built Housing" © where "We Provide, You Decide." © (Affordable housing, manufactured homes, stock, investing, data, metrics, reports, fact-checks, analysis, and commentary. Third-party images or content are provided under fair use guidelines for media.) (See Related Reports, further below. Text/image boxes often are hot-linked to other reports that can be access by clicking on them.)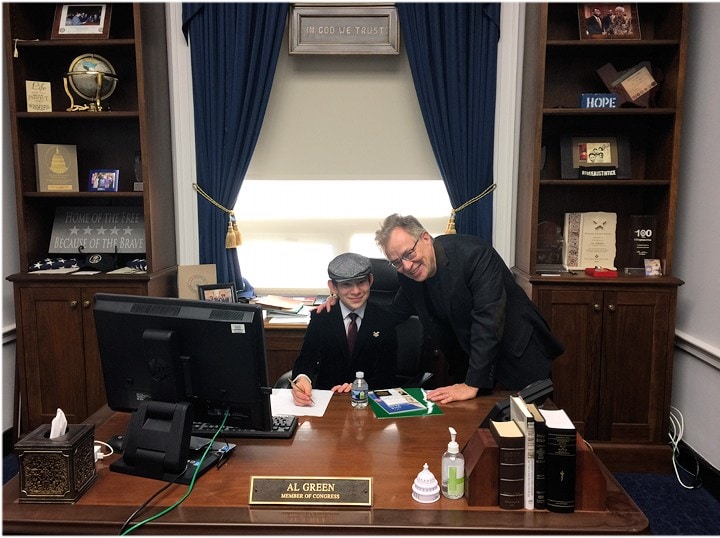 By L.A. "Tony" Kovach – for MHProNews.
Tony earned a journalism scholarship and earned numerous awards in history and in manufactured housing. For example, he earned the prestigious Lottinville Award in history from the University of Oklahoma, where he studied history and business management. He's a managing member and co-founder of LifeStyle Factory Homes, LLC, the parent company to MHProNews, and MHLivingNews.com. This article reflects the LLC's and/or the writer's position, and may or may not reflect the views of sponsors or supporters.