The Bard, William Shakespeare, exemplified the artform of providing interludes of comedy during a drama, or by inserting some dramatic moments in comic theater. With that in mind, a blend of the serious and satirical that follows will provide a useful change of pace mix on this Satirical Saturday episode of the Manufactured Housing Accountability Project.  First, just one satirical panel. Then, the formal Flagship Communities (FLGMF, TSX:MHC.U) press release.
That press release – which should not be misconstrued as an endorsement in any sense by MHProNews – will be followed by additional satirical panels. A brand new infographic that features a series of predominantly third-party information about the evolution of SSK Communities into Flagship Communities, and Nathan Smith Kurt Keeney's You've Got It Homes and related controversies.  A few more satirical panels, and then the manufactured housing market snapshot for 6.11.2021 at the closing bell yesterday afternoon.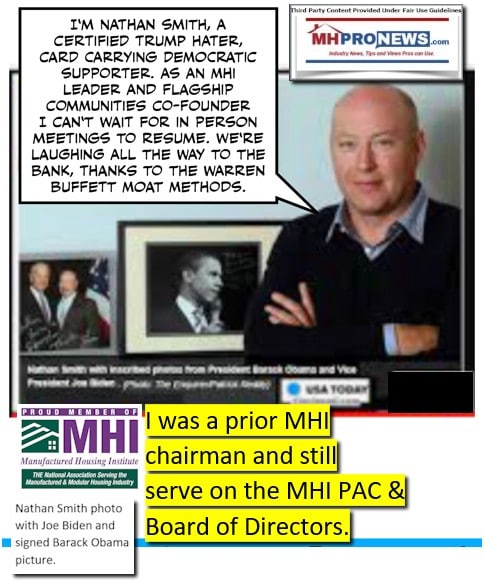 With that mix of the Flagship Communities claims, with evidenced-based facts, frivolous, and fun, that includes the following. Note the high barriers of entry statement that is part of a previous Flagship Investor Relations (IR) pitch deck.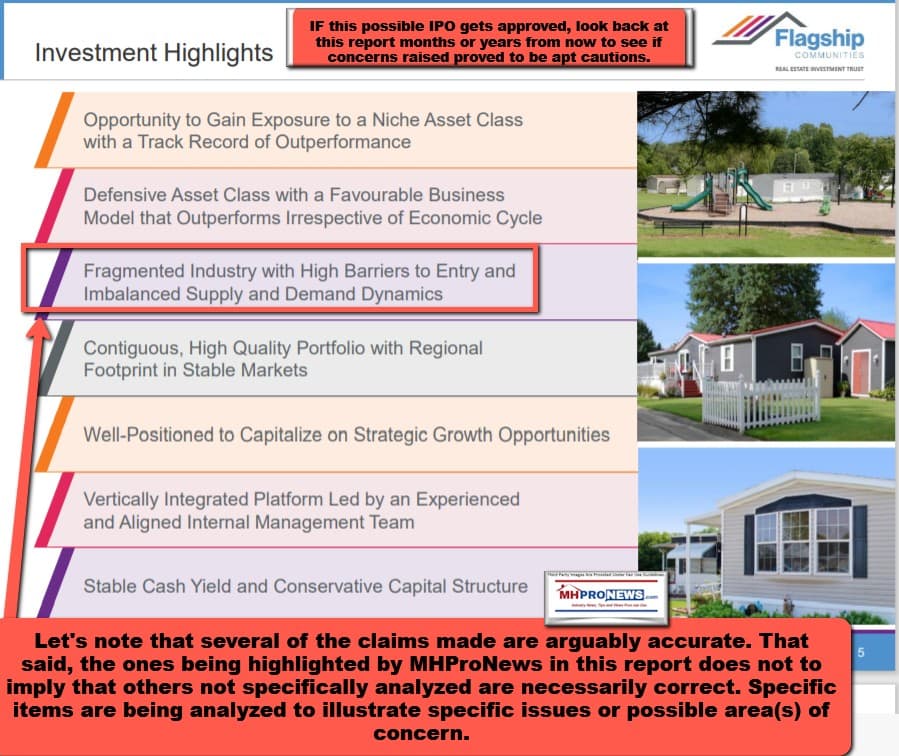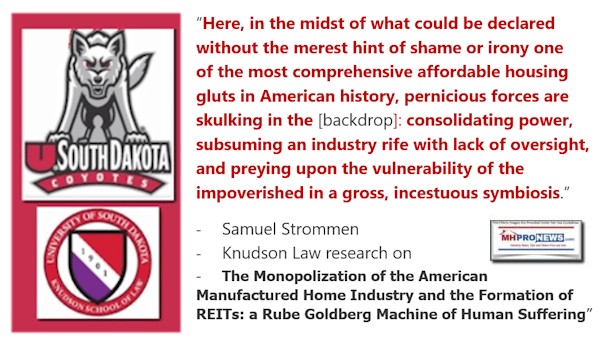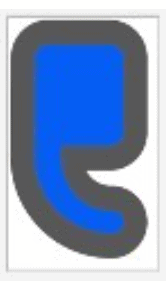 Flagship Communities Real Estate Investment Trust Announces US$66.4 Million of Acquisitions and US$72.0 Million Equity Offering
Flagship Communities Real Estate Investment Trust FLGMF
Mon, June 7, 2021, 3:22 PM·
TORONTO, June 07, 2021 (GLOBE NEWSWIRE) — Flagship Communities Real Estate Investment Trust (the "REIT" or "Flagship") (TSX:MHC.U) announced today that it has waived conditions on the acquisition of two high-quality manufactured housing communities ("MHCs") comprising 677 lots for an aggregate purchase price of approximately US$66.4 million (collectively, the "Acquisitions"). The Acquisitions are subject to customary closing conditions and are expected to close on or about July 2, 2021.
The purchase price of approximately US$66.4 million is expected to be funded primarily with the net proceeds from the REIT's US$72.0 million offering of trust units ("Units") (see "Equity Financing" below). The REIT's pro forma Debt to Gross Book Value Ratio (see "Non-IFRS Financial Measures" below) following the Acquisitions and the Offering is expected to be approximately 41.1% (prior to any exercise of the over-allotment option). The purchase price of the Acquisitions represents a capitalization rate of 5.1% on Year 1 net operating income ("NOI") and, together with the Offering, is expected to be immediately accretive to the REIT's adjusted funds from operations ("AFFO") per Unit on a leverage neutral basis.
The REIT also announced that on May 27, 2021, it completed the acquisition of three acres of expansion land (the "Expansion Land") adjacent to the REIT's currently-owned MHC community, Pinecrest Pointe, for a purchase price of approximately US$300,000.
"We continue to execute on our stated growth strategy, as we further expand the REIT's footprint in our core markets and strategically enter into new adjacent markets," said Kurt Keeney, President and Chief Executive Officer. "These new acquisitions, along with the acquisitions announced and completed since the date of our initial public offering, have significantly enhanced the scale of our portfolio. The acquisition in Anderson will strengthen the REIT's footprint in our existing core market of Indiana, while the acquisition in St. Louis will represent the REIT's strategic entry into the adjacent Missouri market. The Acquisitions and the Offering will result in an increased unencumbered asset pool that will provide additional flexibility for the REIT to continue to execute on our acquisition pipeline, which continues to grow."
Investment Activity Highlights
Increased Size and Scale: Significantly enhances Flagship's scale, with the REIT's pro forma portfolio aggregating 57 communities comprising 9,637 lots, representing an approximate 17% increase in the number of lots since the REIT's initial public offering (the "IPO").
Further Consolidation of Existing Markets and Expansion into New Markets: The Acquisitions, along with the previously announced and completed acquisitions, represent the REIT's strategic entry into Missouri and Arkansas while further consolidating its operating footprint in existing markets. The REIT intends to continue sourcing acquisitions in Missouri and Arkansas as well as other adjacent markets with a focus on strategically expanding the REIT's contiguous portfolio.
Operating Platform Synergies and Economies of Scale: The REIT has successfully expanded its portfolio without material incremental corporate level expenses and is well-positioned to further benefit from its scalable management platform going forward. The REIT intends to continue its growth by sourcing acquisitions in existing and adjacent markets which are expected to generate significant economies of scale and operational synergies.
Organic Growth Potential: Organic cash flow growth generated by the REIT's active lot leasing and home sales strategy and the implementation of expense optimization initiatives are expected to generate stable, recurring and above market organic growth.
Immediately Accretive to AFFO per Unit: The Acquisitions are expected to be immediately accretive to the REIT's AFFO per unit on a leverage neutral basis.
Improved Leverage Profile: Following the completion of the Acquisitions and the Offering, the REIT's Debt to Gross Book Value Ratio is expected to be 41.1% (prior to any exercise of the over-allotment option) compared to 49.6% following completion of the IPO.
"We are excited to have sourced more off-market acquisitions through our long-standing industry relationships," commented Nathan Smith, Chief Investment Officer. "The St. Louis acquisition provides an attractive entry point to expand our contiguous portfolio into Missouri while creating management synergies with our existing portfolio. Furthermore, we are strengthening our existing footprint in Indiana, where Flagship already has a meaningful presence. Since our successful IPO in October 2020, we have continued to grow our acquisition pipeline and we are now firmly on the radar of potential sellers who seek to transact with a credible, well-funded counterparty with an excellent track record."
Overview of the Acquisitions
Anderson, IN: The Anderson acquisition comprises 175 lots across approximately 70 acres and is within close proximity to Anderson University, state parks, historical attractions and major entertainment attractions. Community amenities include a basketball court, a playground, a clubhouse, recreational facilities and fishing ponds. The community is currently 92% occupied, including 76 rental homes. The Anderson acquisition is minutes away from Harrah's Hoosier Park Racing & Casino which features a horse-racing track, indoor and outdoor concert venues and various dining options. Top employers in Anderson include two hospitals (Ascension St. Vincent Anderson and Community Hospital Anderson), Harrah's Hoosier Park Racing & Casino as well as Nestle S.A. The community sits near the interchange of Interstate 69 and Highway 109 and is a 45-minute drive to downtown Indianapolis, and is within the REIT's existing management footprint of Dayton and Cincinnati. The community is also a short drive to necessity-based shopping, including a Walmart Supercenter, Lowe's Home Improvement and Marshalls. Indianapolis' central location and highway and rail infrastructure have positioned Indianapolis as a major economic and employment hub and an important logistics center, being home to the second largest FedEx Express hub in the world. Indianapolis is home to the headquarters of Simon Property Group and Eli Lilly, and other major employers, including Cummins and Roche Diagnostics, as well as the Indianapolis Colts, the Indiana Pacers and the Indianapolis Motor Speedway (which hosts the annual Indianapolis 500).
St. Louis, MO: The St. Louis acquisition comprises 502 lots across approximately 103 acres and is within close proximity to St. Louis Lambert International Airport, three post-secondary institutions (Saint Charles Community College, Lindenwood University and Saint Louis Community College), two shopping centers (Dardenne Town Square and Shoppes at Hawk Ridge) and two hospitals (SSM Health St. Joseph Hospital and Progress West Hospital). The community is currently 97% occupied, including 191 rental homes. Community amenities include a clubhouse, basketball court, swimming pool, game room, playground and community center. The community is located adjacent to Interstate 64, providing excellent access to major transportation routes which connect the major regional metropolitan areas of St. Louis, Louisville and Lexington. The community is within walking distance to necessity-based shopping, including a Walmart Supercenter and Lowe's Home Improvement. St. Louis is home to the headquarters of eight Fortune 500 companies and other major organizations, including Anheuser-Busch, Bunge, Emerson Electric, and Energizer, as well as the St. Louis Cardinals and the St. Louis Blues.
Overview of the Expansion Land
Evansville, IN: The REIT has acquired three acres of expansion land adjacent to the REIT's currently-owned community, Pinecrest Pointe. The Expansion Land also presents marketing opportunities from road frontage and 10,000 square feet of self-storage, providing the REIT with immediate cash flow. Pinecrest Pointe is an approximate 20-minute drive from the Evansville Regional Airport, and the University of Evansville and Oakland City University are within 15 miles. Top employers nearby include Deaconess Health System, Toyota Motor Manufacturing and Ascension St. Vincent Health System.
Summary of Recent Investment Activity
Following the IPO in October 2020, the REIT has completed or announced the acquisition of 12 communities, including the Acquisitions, for an aggregate purchase price of approximately US$90.9 million, increasing Flagship's portfolio from 45 communities, comprising 8,255, lots to 57 communities, comprising 9,637 lots. The table below provides a summary of completed and announced acquisitions as of June 7, 2021.
Type
Purchase Price
(US$mm)
# of
Communities
# of
Lots
Lot
Occupancy
(%)
Year 1 NOI
(US$mm)
Year 1 AMR(1)
(US$)
Evansville, Paducah, Cincinnati
MHCs
$12.9
7
379
87.6%
$0.9
$265
Shepherdsville, Bowling Green
MHCs & Land
$6.1
2
159
93.1%
$0.4
$243
Little Rock
MHC
$5.3
1
167
76.6%
$0.3
$200
Anderson
MHC
$13.9
1
175
92.0%
$0.7
$407
St. Louis
MHC
$52.5
1
502
97.0%
$2.7
$472
Evansville
Land
$0.3
n.a.
n.a.
n.a.
$0.0
n.a.
Total / Average
$90.9
12
1,382
90.9%
$5.0
$348
(1). Average monthly lot rent.
Equity Financing
The REIT also announced today that it has entered into an agreement with a syndicate of underwriters co-led by BMO Capital Markets and Canaccord Genuity Corp. (together, the "Lead Underwriters") to sell, on a bought deal basis, 4,000,000 Units at a price of US$18.00 per Unit for gross proceeds of approximately US$72.0 million (the "Offering"). The REIT has also granted the Underwriters an over-allotment option to purchase up to an additional 15% of the Offering on the same terms and conditions, exercisable at any time, in whole or in part, up to 30 days after the closing of the Offering. The Offering is expected to close on or about June 14, 2021 and is subject to customary conditions, including the approval of the Toronto Stock Exchange. The Offering is not conditional upon closing of the Acquisitions.
The REIT intends to use the net proceeds from the Offering to fund the purchase price of the Acquisitions and for general business purposes. In the event the REIT is unable to consummate one or both of the Acquisitions and the Offering is completed, the REIT would use the net proceeds of the Offering to fund future acquisitions and for general business purposes.
The Offering is being made pursuant to the REIT's base shelf prospectus dated May 7, 2021. The terms of the Offering will be described in a prospectus supplement to be filed with Canadian securities regulators.
The Units have not been, nor will they be, registered under the United States Securities Act of 1933, as amended, (the "1933 Act") and may not be offered, sold or delivered, directly or indirectly, in the United States, except pursuant to an exemption from the registration requirements of the 1933 Act. This press release does not constitute an offer to sell or a solicitation of an offer to buy any Units in the United States.
About Flagship Communities Real Estate Investment Trust
Flagship Communities Real Estate Investment Trust is an internally managed, unincorporated, open-ended real estate investment trust established pursuant to a declaration of trust under the laws of the Province of Ontario. The REIT has been formed to own and operate a portfolio of income-producing manufactured housing communities located in Kentucky, Indiana, Ohio, Tennessee, Arkansas and Missouri; including a fleet of manufactured homes for lease to residents of such housing communities.
Non-IFRS Financial Measures
Certain financial measures disclosed in this press release do not have any standardized meaning prescribed by International Financial Reporting Standards ("IFRS") and are therefore non-IFRS financial measures. The REIT's method of calculating such non-IFRS financial measures may differ from other issuers' methods and, accordingly, may not be comparable to such non-IFRS financial measures reported by other issuers.
AFFO is defined by the REIT as Funds From Operations (being IFRS consolidated net income adjusted for items such as distributions on redeemable or exchangeable units recorded as finance cost under IFRS (including distributions on the class B units of the REIT's subsidiary, Flagship Operating, LLC), unrealized fair value adjustments to investment properties, loss on extinguishment of mortgages payable, gain on disposition of investment properties and depreciation) adjusted for items such as maintenance capital expenditures, and certain non-cash items such as amortization of intangible assets, deferred financing costs that were incurred prior to the formation of the REIT, premiums and discounts on debt and investments. The REIT's method of calculating AFFO is substantially in accordance with the recommendations of the Real Property Association of Canada. The REIT regards AFFO as a key measure of operating performance.
Debt to Gross Book Value Ratio does not have any standardized meaning prescribed by IFRS and is therefore a non-IFRS financial measure. Debt to Gross Book Value Ratio is calculated as Indebtedness (as defined in the declaration of trust governing the REIT, which is available under the REIT's profile on SEDAR at www.sedar.com) divided by Gross Book Value (being, at any time, the greater of: (a) the value of the assets of the REIT and its consolidated subsidiaries, as shown on its then most recent consolidated balance sheet prepared in accordance with IFRS, less the amount of any receivable reflecting interest rate subsidies on any debt assumed by the REIT; and (b) the historical cost of the investment properties, plus (i) the carrying value of cash and cash equivalents, (ii) the carrying value of mortgages receivable; and (iii) the historical cost of other assets and investments used in operations).
NOI is defined as total revenue from properties (i.e., rental revenue and other property income) less direct property operating expenses in accordance with IFRS. NOI should not be construed as an alternative to net income determined in accordance with IFRS. The REIT regards NOI as an important measure of the income generated from the income producing properties and uses NOI in evaluating the performance of the REIT's properties. It is also a key input in determining the value of the REIT's properties.
Forward-Looking Statements
This press release contains statements that include forward-looking information within the meaning of Canadian securities laws, including with respect to the terms of, timing for completion of and source of funding for the Acquisitions, the expected synergies from the Acquisitions and timing thereof, the expected impact of the Acquisitions on the REIT's AFFO per Unit and Debt-to-Gross Book Value Ratio. In some cases, forward-looking statements can be identified by terms such as "may", "will", "could", "occur", "expect", "anticipate", "believe", "intend", "estimate", "target", "project", "predict", "forecast", "continue", or the negative thereof or other similar expressions concerning matters that are not historical facts.
These forward-looking statements reflect the current expectations of the REIT regarding future events. The REIT has based these forward-looking statements on certain assumptions about future events and trends, including that: occupancy levels at the REIT's properties stay consistent with recent past experience with very modest growth in the first year for much of the Acquisitions; rent collections for the Acquisitions are consistent with the trend generally experienced for the REIT's portfolio; inflation remains relatively low; interest rates remain relatively stable; and tax laws remain unchanged. While management considers these assumptions to be reasonable based on currently available information, they may prove to be incorrect. The REIT cautions that this list of assumptions is not exhaustive.
Although management believes the expectations reflected in such forward-looking statements are reasonable and represent the REIT's internal expectations and beliefs at this time, such statements involve known and unknown risks and uncertainties and may not prove to be accurate and certain objectives and strategic goals may not be achieved. A variety of factors, many of which are beyond the REIT's control, could cause actual results in future periods to differ materially from current expectations of events or results expressed or implied by such forward-looking statements, such as the risks identified in the REIT's current annual information form available at www.sedar.com, including under the heading "Risks and Uncertainties" therein. Readers are cautioned against placing undue reliance on forward-looking statements. Except as required by applicable Canadian securities laws, the REIT undertakes no obligation to update or revise publicly any forward-looking statements, whether as a result of new information, future events or otherwise, after the date on which the statements are made.
…
##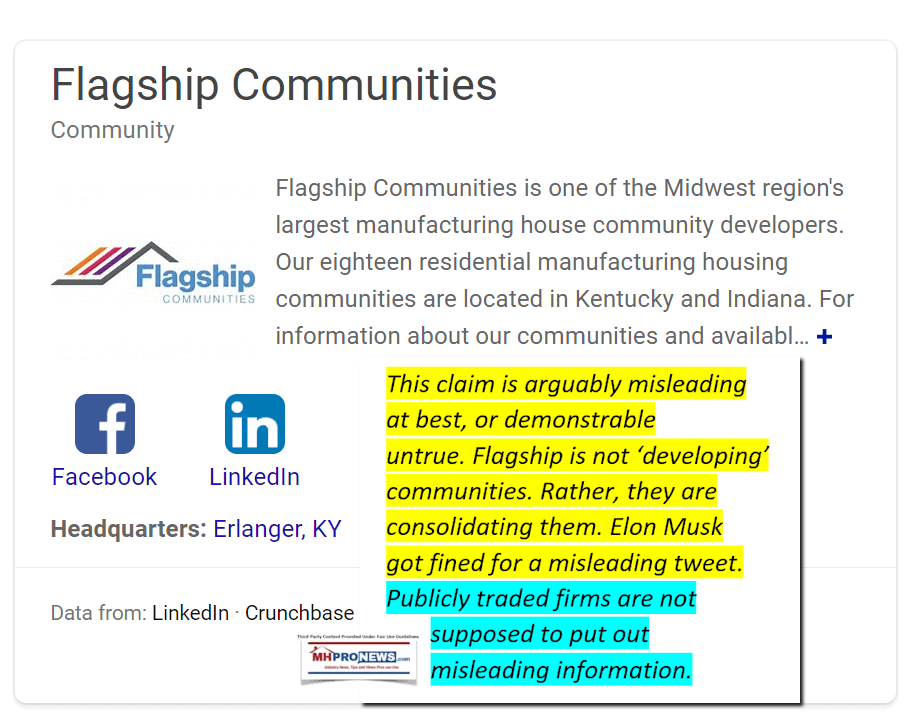 Saturday Satire, Additional Linked Insights, Reports, etc.
Followed by Friday Manufactured Housing Stock Updates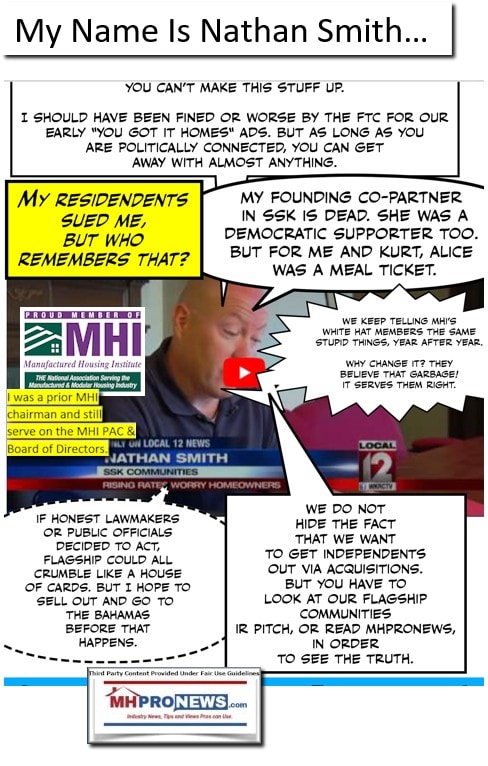 Referenced reports and Flagship's own information to illustrate the above satirical hit…with more satire to follow!!!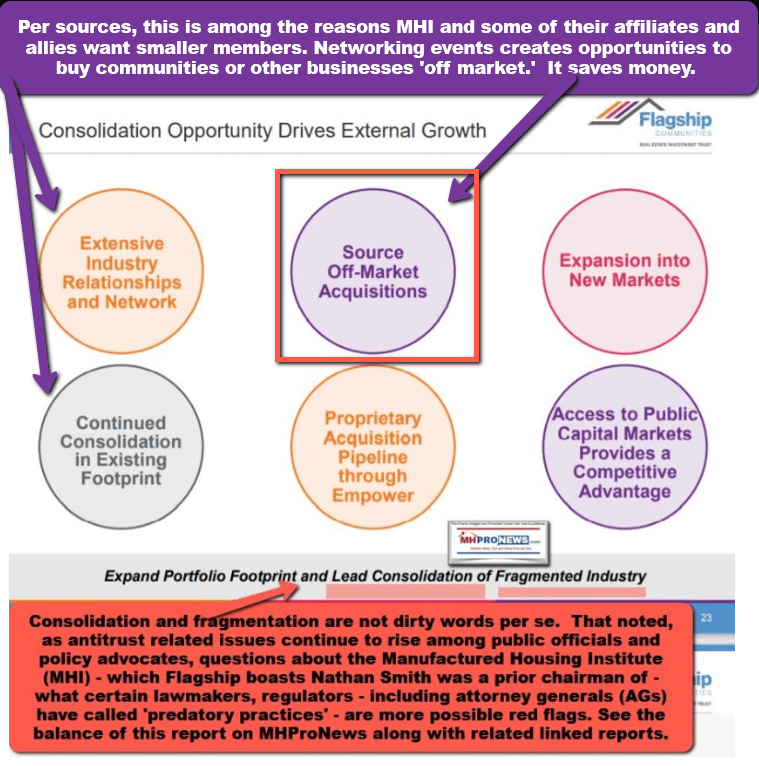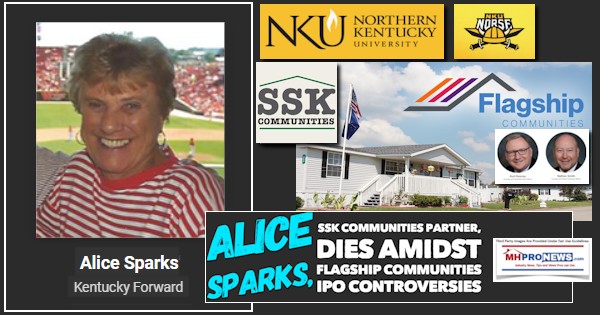 One more evidenced-based report linked below, before returning to more Saturday Satire!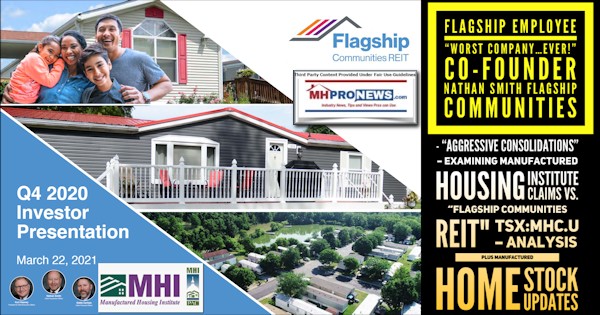 We won't limit ourselves just to Nathan today. Smith partner in crime at MHI, err, Smith's ally at MHI – where they do business with each other – is Kevin Clayton. The Clayton spoof will be followed by keen meme comments from the late Howard Walker, J.D. Those will be followed by the Friday evening manufactured housing market recap.

Kevin Clayton, CEO of Berkshire Hathaway owned Clayton Homes, will be featured in a serious special report that features fresh insights from Clayton's formal testimony. Watch for that soon. After Clayton and the Howard Walker item, will be last night's manufactured housing market report.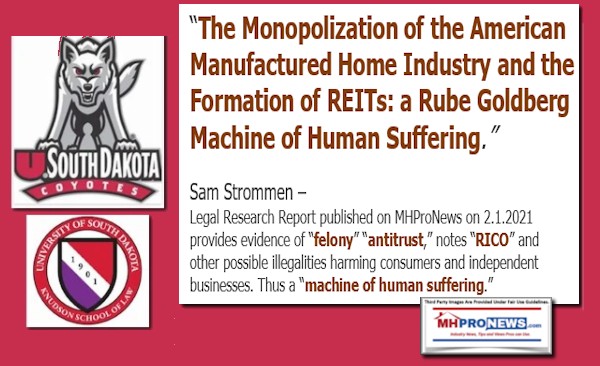 Next, is our evening market report and related left-right headlines.
The Business Daily Manufactured Home Industry Connected Stock Market Updates.  Plus, Market Moving Left (CNN) – Right (Newsmax) Headlines Snapshot. While the layout of this business daily report has recently been modified, several elements of the basic concepts used previously are still the same. The headlines that follow below can be reviewed at a glance to save time while providing insights across the left-right media divide. Additionally, those headlines often provide clues as to possible 'market moving' items.
Market Indicator Closing Summaries – Yahoo Finance Closing Tickers on MHProNews…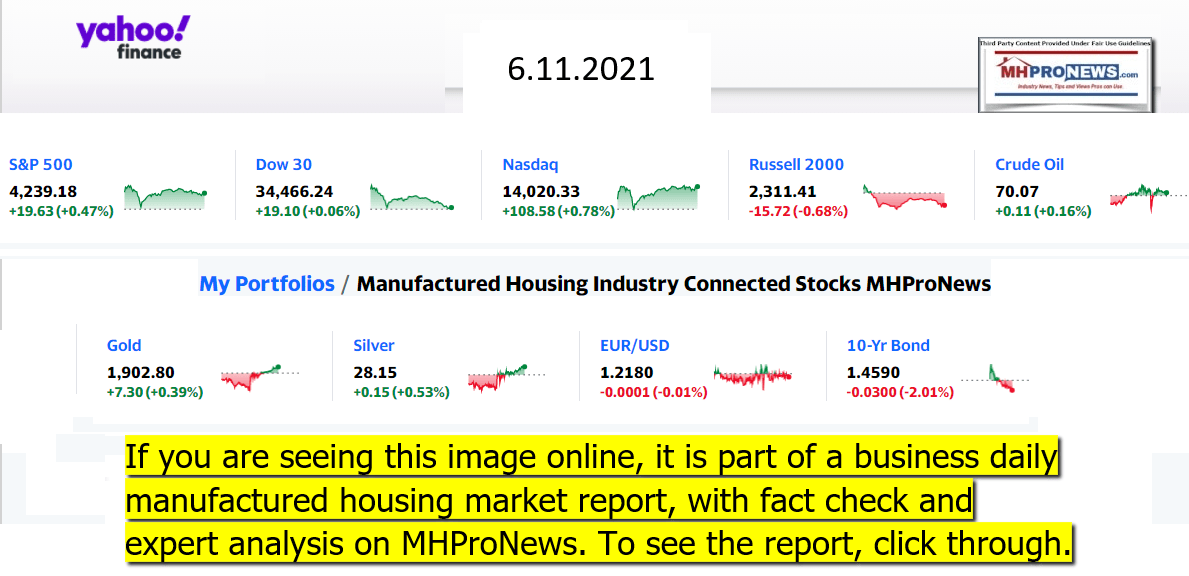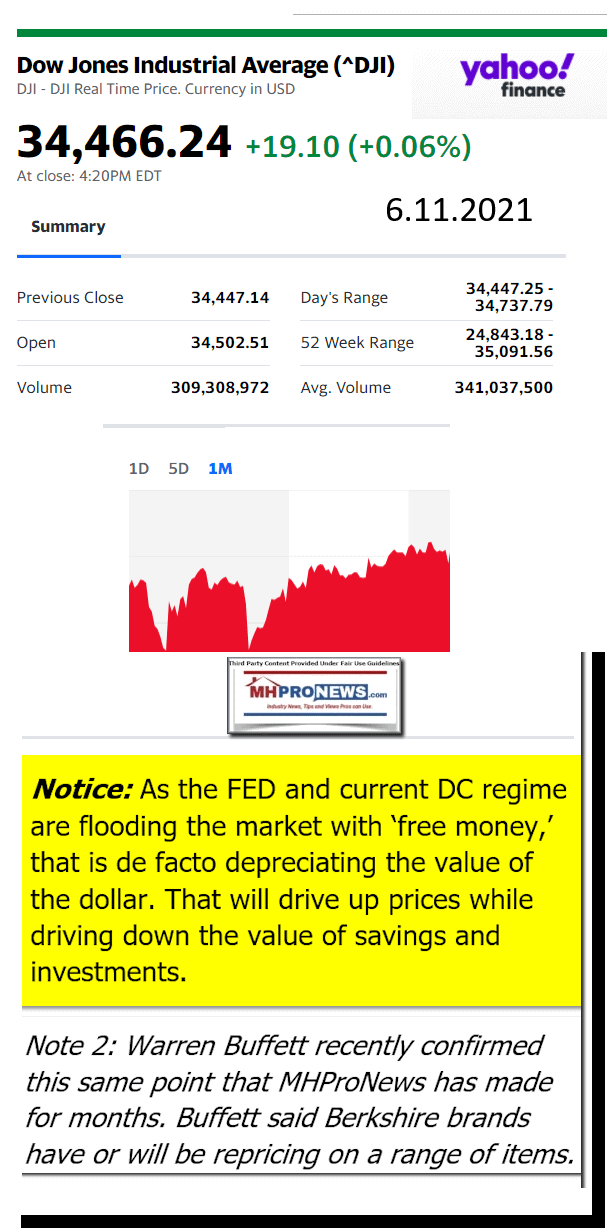 Headlines from left-of-center CNN Business = evening of 6.11.20
Another hack
The 2020 Audi AG S8L sedan is displayed at the AutoMobility LA ahead of the Los Angeles Auto Show in Los Angeles, California, U.S., on Thursday, Nov. 21, 2019. Engines are taking a back seat to motors at this years Los Angeles Auto Show as carmakers showcase the latest electric additions to their vehicle lineups.
Customers' face stolen phone numbers and addresses in latest hack
McDonald's customer data exposed in hack
Car prices are soaring, and they're not going to stop
House lawmakers introduce Big Tech bills that could break up Amazon, Google and others
Government data excludes LGBTQ+ Americans. That's a lot of people
The world's chipmaking factory is battling Covid and the climate crisis
As parents return to work, childcare options are sparse
Sexual assault cases against Lyft drivers are growing. Lyft still hasn't released its safety report though
Prices are surging. Here's what is getting more expensive
Homeowners are reaping the benefits of soaring home prices
This payday routine will improve your finances
Apple appears serious about its car. Here's the latest update
Newsmax portrays Facebook as an enemy of conservatives. Behind the scenes, it's spending millions on Facebook ads
Electric aircrafts offer zero-emissions and regional networks
This May 25, 2020, file image from a police body camera shows bystanders including Alyssa Funari, left filming, Charles McMillan, center left in light colored shorts, Christopher Martin center in gray, Donald Williams, center in black, Genevieve Hansen, fourth from right filming, Darnella Frazier, third from right filming, as former Minneapolis police officer Derek Chauvin was recorded pressing his knee on George Floyd's neck for several minutes in Minneapolis. To the prosecution, the witnesses who watched Floyd's body go still were regular people — a firefighter, a mixed martial arts fighter, a high school student and her 9-year-old cousin in a T-shirt emblazoned with the word "Love."
Darnella Frazier, who filmed George Floyd's murder, just received a special citation from the Pulitzers
What will my standard of living cost in the future?
Anthony Ramos and Melissa Barrera in the musical "In the Heights"
This film could save the summer box office
HACKED
Wanted: Millions of cybersecurity pros. Salary: Whatever you want
Hackers breach EA, stealing game source code
Hit by a ransomware attack? Here's what to do
Why companies decide to pay hackers ransoms
Hackers have a devastating new target
YOUR MONEY
5 key to-do items if you want to retire within 10 years
6 steps to avoid running out of money in retirement
I'm retired, how long will my savings last?
How much do I need to save for retirement?
Got extra cash? Here's how to put your money to work
Headlines from right-of-center Newsmax – evening of 6.11.2021
Biden to Redirect Border Wall Funds to Military, Construction Site Cleanup
Newsmax TV
Grenell: Merkel a 'Great Leader' but Germany Must Pay Share
Peter Navarro to Newsmax: Fauci Deeply Involved in COVID Cover-Up |
Peter Navarro to Newsmax: G-7 Leaders See Biden as 'Weak, Manipulable' |
Lankford to Newsmax: 'Relieved' Oklahoma Banned Critical Race Theory |
Rep. Burchett to Newsmax: Fauci's Changing COVID Stories 'Weird' |
More Newsmax TV
Newsfront
DOJ to Double Staff Working on Voting Rights Amid New GOP Laws
Attorney General Merrick Garland said the Justice Department will double the staff working on voting rights issues within 30 days and will provide new guidance on early voting, mail-in voting and post-election audits, saying the measures are needed to safeguard Americans'…… [Full Story]
Wray: 'No Question' Cartel Activity 'Spilling Over' the Border
Illegal gang activity "on the other side of the border is spilling [Full Story]
S&P Ekes Out Gains to Close Languid Week
The S&P 500 closed nominally higher at the end of a torpid week [Full Story]
Senators Eye $579B in New Infrastructure Spending, $1T Plan
A bipartisan group of senators is eyeing an infrastructure deal with [Full Story]
Related
Sen. Schumer Will 'Look at' Bipartisan Infrastructure Pitch
Dems Concerned About Getting Infrastructure Bill Passed Before the Fall
Former VP Gore Begged Biden Not to Compromise Climate Change in Infrastructure Deal
Governor Signs Law Giving Nevada 1st Presidential Primary
Democratic Gov. Steve Sisolak on Friday signed a law that would make [Full Story]
Biden's Pipeline Hypocrisy Is 'Puzzling'
President Joe Biden's apparent double standard on pipelines – [Full Story] |
No. 1 Item to Hoard in 2021: Experts Worry About Food Shortages
Queen Elizabeth Hosts Biden at G7 Reception
Britain's Queen Elizabeth hosted a reception for the leaders of some [Full Story]
Related
US: G7 May Reallocate $100B From IMF Funds to COVID-Ravaged Nations
US Closes Trump-Era Office for Victims of Immigrant Crime
The Biden administration said Friday it has dismantled a Trump-era [Full Story]
House Lawmakers Introduce Bipartisan Bills to Target Big Tech
Lawmakers in the U.S. House of Representatives introduced four bills [Full Story]
Ken Cuccinelli: Election 'Power Grab' by Dems Part of 'Radical Agenda'
Ken Cuccinelli, the former acting deputy secretary for Homeland [Full Story]
Biden to Route US Border Wall Funds to Military and Construction Site Cleanup
President Joe Biden's administration will return more than $2 billion [Full Story]
PG&E Warns More Blackouts to Come in California
Pacific Gas and Electric Company on Friday issued a warning that [Full Story]
Pulitzers Honor Coronavirus Pandemic, US Protest Coverage
The Associated Press won two Pulitzer Prizes in photography Friday [Full Story]
Rick Scott: Biden, Harris Must 'Stop Avoiding' Border 'Crisis'
Sen. Rick Scott, in a statement released by his office, says [Full Story]
Bankrate Poll: Almost Two-Thirds of Millennials Regret Home Buys
Sixty-four percent of millennials, aged 25-40, have regrets after [Full Story]
Sen. Rubio Again Seeks Student Loan Deferment for Terrorism Survivors
Sen. Marco Rubio, R-Fla., on Thursday reintroduced a bill that would [Full Story]
Law Enforcement Struggles to Recruit Since Killing of Floyd
Law enforcement agencies across the country experienced a wave of [Full Story]
FBI Tracked Colonial Pipeline Ransom for Recovery
The FBI managed to track most of the cryptocurrency that Colonial [Full Story]
Arizona AG Brnovich Enters GOP Primary Seeking Sen. Mark Kelly's Seat
State Attorney General Mark Brnovich, R-Ariz., will run in the 2022 [Full Story]
Adm. James Stavridis: Warship Headed to Venezuela Is Iran's New Threat to US
Over the past couple of weeks, a large Iranian navy transport ship, [Full Story]
US Inflation Expectations Build in June Survey of Economists
Economists' inflation expectations keep rising as a variety of key [Full Story]
Report: Trump DOJ Forced Apple to Hand Over Data of Democrats in Congress
Prosecutors in the US Justice Department under former president [Full Story]
Chauvin Trial Cost Minneapolis $2.9M in Police Overtime
Chauvin Trial Cost Minneapolis $2.9M in Police Overtime
The trial of Derek Chauvin, the Minneapolis police officer who was [Full Story]
European Space Agency Approves $610M Venus Orbiter
A Venus mission estimated to cost $610 million has been approved by [Full Story]
New Guinness World Record: 252 Golf Holes in 12 Hours
Swiss golfer Jrg Randegger has earned a place in the Guinness Book of [Full Story]
GOP Gov. Abbott to Pick Up Building Trump's Border Wall in Texas
Texas GOP Gov. Greg Abbott vowed to do the "job of the federal [Full Story]
3rd FDA Panelist Resigns Over Approval of Alzheimer's Drug
Another member of the Food and Drug Administration's advisory panel [Full Story]
US Hits Alleged Financing Ring Linking Yemen Rebels, Iran
The U.S. leveled sanctions Thursday against a Yemeni network that it [Full Story]
Ric Grenell: Govt. Defense, Intel Contractors Should Not Do Business With China
"I've said this before, and I believe it firmly. We should [Full Story] |
Defense Sec. Austin Concerned Over Iran's Arms Shipments
Defense Sec. Lloyd Austin told lawmakers on Thursday he shares their [Full Story]
Put a Bag on Your Car Mirror when You Travel Alone, This is Why
More Newsfront
Finance
'This Car Crushes' Musk Says, as Tesla Launches Faster Model S 'Plaid'
Tesla Inc delivered a high-performance version of its Model S on Thursday, aiming to reignite interest in the nearly decade-old sedan and fend off rivals such as Porsche, Mercedes-Benz and Lucid Motors in the luxury electric vehicle market. Tesla redefined electric cars in… [Full Story]
BlackRock Outlines Investment Push Into Private Markets
Junk Bonds Are Dominating Even One of America's Safe Havens
Medicare Copays for New Alzheimer's Drug Could Reach $11,500
McConnell: Infrastructure Deal 'Clearly Possible'
More Finance
Health
Will You Need a Yearly COVID Vaccine Booster?
Manufactured Housing Industry Investments Connected Equities Closing Tickers
Some of these firms invest in manufactured housing, or are otherwise connected, but may do other forms of investing or business activities too.
NOTE: The chart below includes the Canadian stock, ECN, which purchased Triad Financial Services, a manufactured home industry lender
NOTE: Drew changed its name and trading symbol at the end of 2016 to Lippert (LCII).
NOTE: Deer Valley was largely taken private, say company insiders in a message to MHProNews on 12.15.2020, but there are still some outstanding shares of  the stock from the days when it was a publicly traded firm.  Thus, there is still periodic activity on DVLY.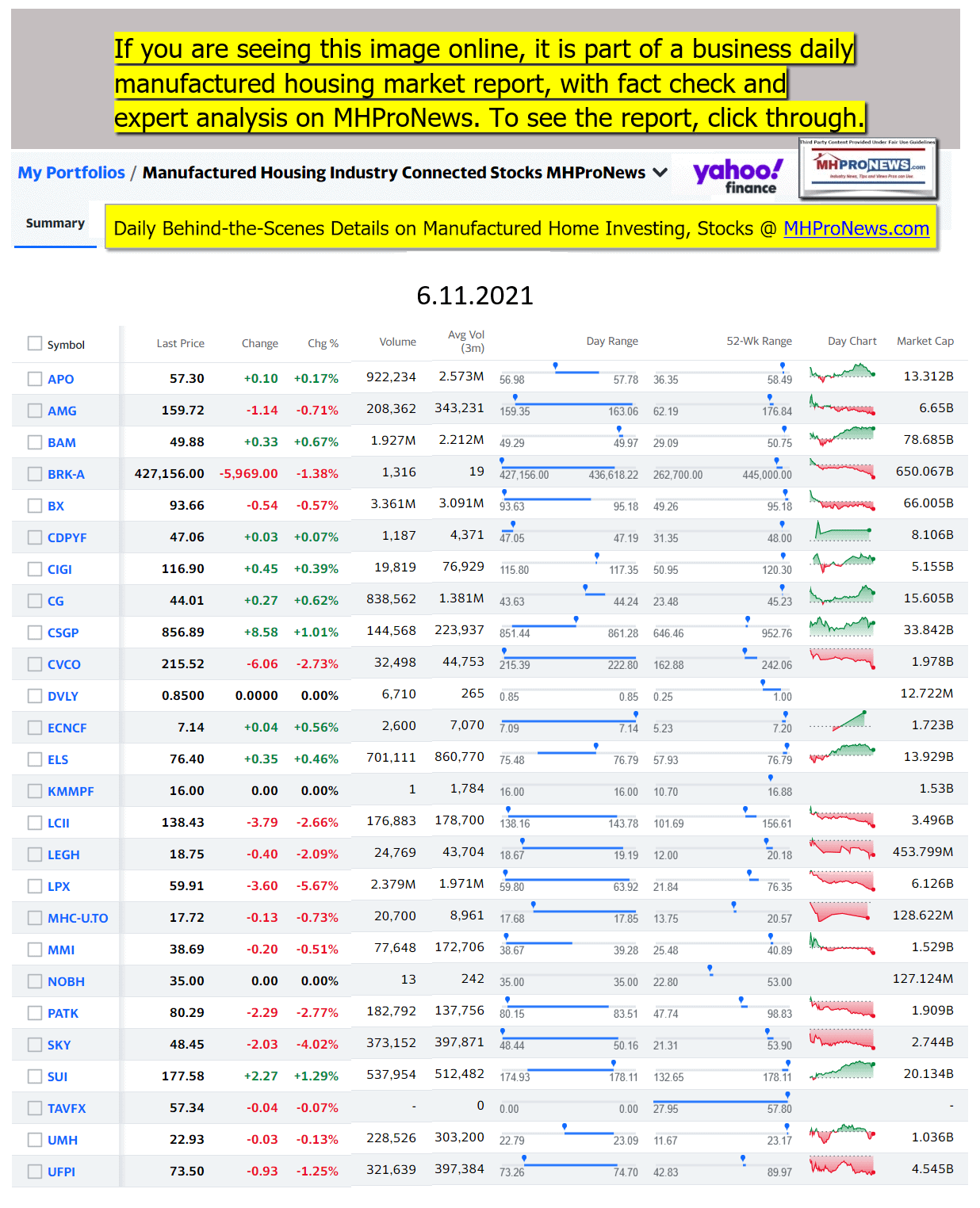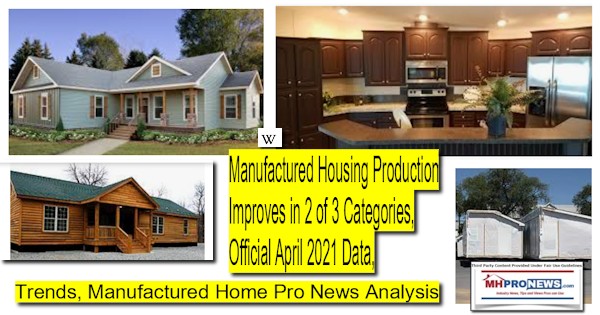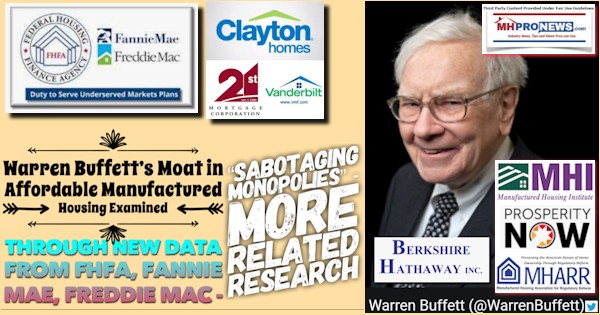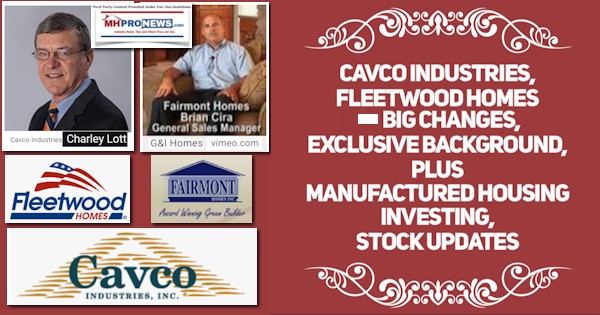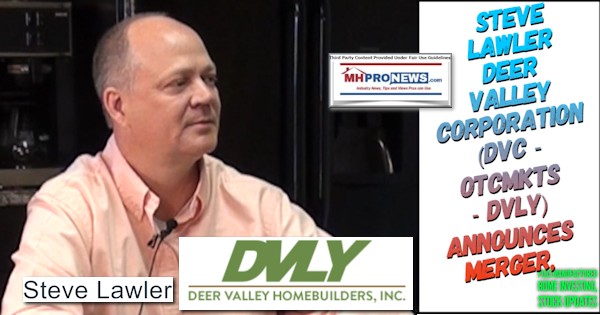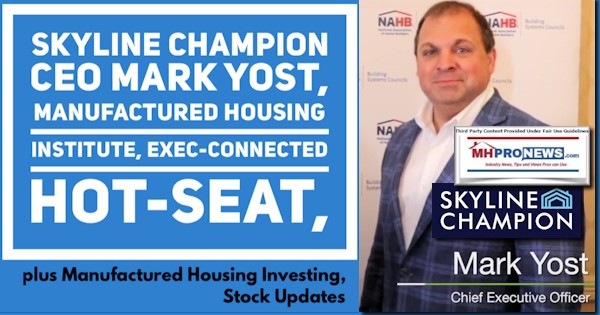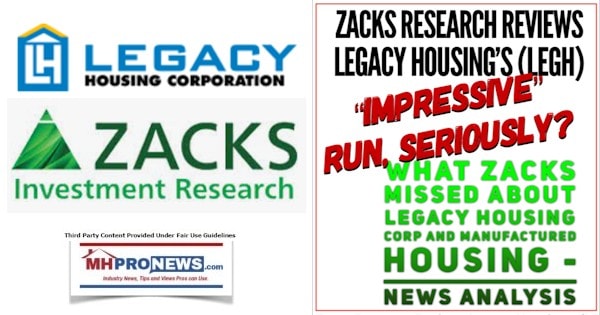 Spring 2021…
Berkshire Hathaway is the parent company to Clayton Homes, 21st Mortgage, Vanderbilt Mortgage and other factory built housing industry suppliers.
· LCI Industries, Patrick, UFPI, and LP each are suppliers to the manufactured housing industry, among others.
· AMG, CG, and TAVFX have investments in manufactured housing related businesses. For insights from third-parties and clients about our publisher, click here.
Enjoy these 'blast from the past' comments.
MHProNews. MHProNews – previously a.k.a. MHMSM.com – has celebrated our 11th year of publishing, and is starting our 12the year of serving the industry as the runaway most-read trade media.
Sample Kudos over the years…
It is now 11+ years and counting…
Learn more about our evolutionary journey as the industry's leading trade media, at the report linked below.
· For expert manufactured housing business development or other professional services, click here.
· To sign up in seconds for our industry leading emailed headline news updates, click here.

Disclosure. MHProNews holds no positions in the stocks in this report.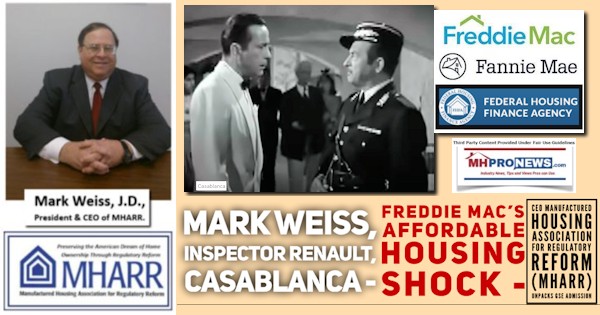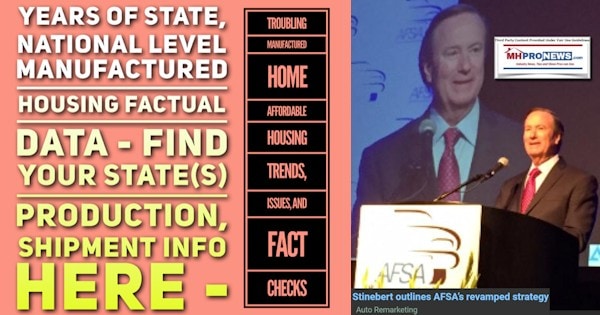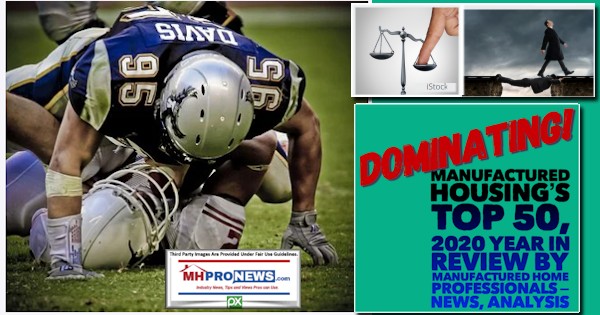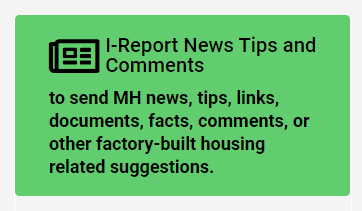 That's a wrap on this installment of "News Through the Lens of Manufactured Homes and Factory-Built Housing" © where "We Provide, You Decide." © (Affordable housing, manufactured homes, stock, investing, data, metrics, reports, fact-checks, analysis, and commentary. Third-party images or content are provided under fair use guidelines for media.) (See Related Reports, further below. Text/image boxes often are hot-linked to other reports that can be access by clicking on them.)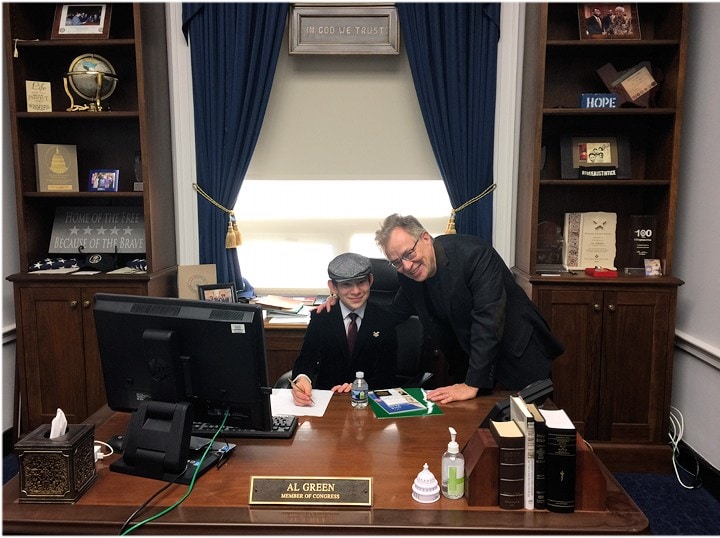 By L.A. "Tony" Kovach – for MHProNews.
Tony earned a journalism scholarship and earned numerous awards in history and in manufactured housing. For example, he earned the prestigious Lottinville Award in history from the University of Oklahoma, where he studied history and business management. He's a managing member and co-founder of LifeStyle Factory Homes, LLC, the parent company to MHProNews, and MHLivingNews.com. This article reflects the LLC's and/or the writer's position, and may or may not reflect the views of sponsors or supporters.