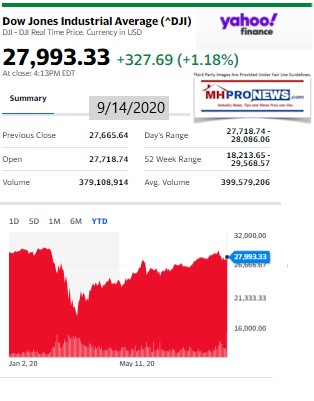 "For many years, SSK[Communities] carried out a plot designed to force its mobile home park residents to lose their homes." So reads a court document found at this link here that was provided to MHProNews earlier today.
Since the report linked about co-founders Nathan Smith and Kurt Kenney was published by MHProNews, several documents and additional information has been coming in regarding their Flagship Communities proposed IPO.
Flagship Communities used to be known as SSK Communities. Both show as the firm's co-founders Kurt Kenney and Nathan Smith. But more was learned about the firm's history in the last 48 hours.
Our original report is linked below.
Co-Founders Nathan Smith and Kurt Keeney Flagship Communities Plans to Go Public, Formal & Controversial Behind the Scenes IPO Details
An industry source told MHProNews about the Flagship Toronto Stock Exchange IPO filing that "I have read a lot of public offerings and I honestly don't think a [company's] reputation is factored in for being approved by the regulatory agencies. I think their attitude is buyer beware and do your own due diligence." That is a reference to some of the revelations linked above.
TSX officials declined comment about the specifics of the filing by Flagship Communities, under the proposed symbol "MHC.U" on the Toronto, Canada stock exchange. Third-party metrics reflect that Canadian readership surged following the MHProNews report.
More on SSK/Nathan Smith, his partners, and Flagship Communities in a planned follow up report in the days ahead.
Until then, other tips from readers via the link below are welcome and encouraged. The comments can be ON and/or OFF the record.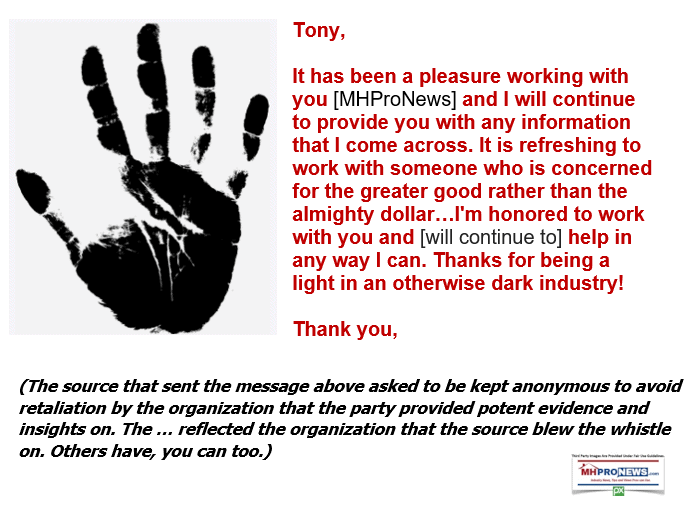 That noted, let's pivot to our report on Nobility Homes, Inc (OTC:NOBH) quarterly results. They reflect the impact of the COVID19 pandemic on a vertically integrated company. Notice to new readers: Nobility and Flagship are two distinct companies in different parts of the U.S. with distinctive leadership.
The featured focus is found, as normal, following our quotable quotes, left-right news headlines summary, and two of our three evening market graphics at the closing bell.
Quotes That Shed Light – American Social, Industry, National Issues…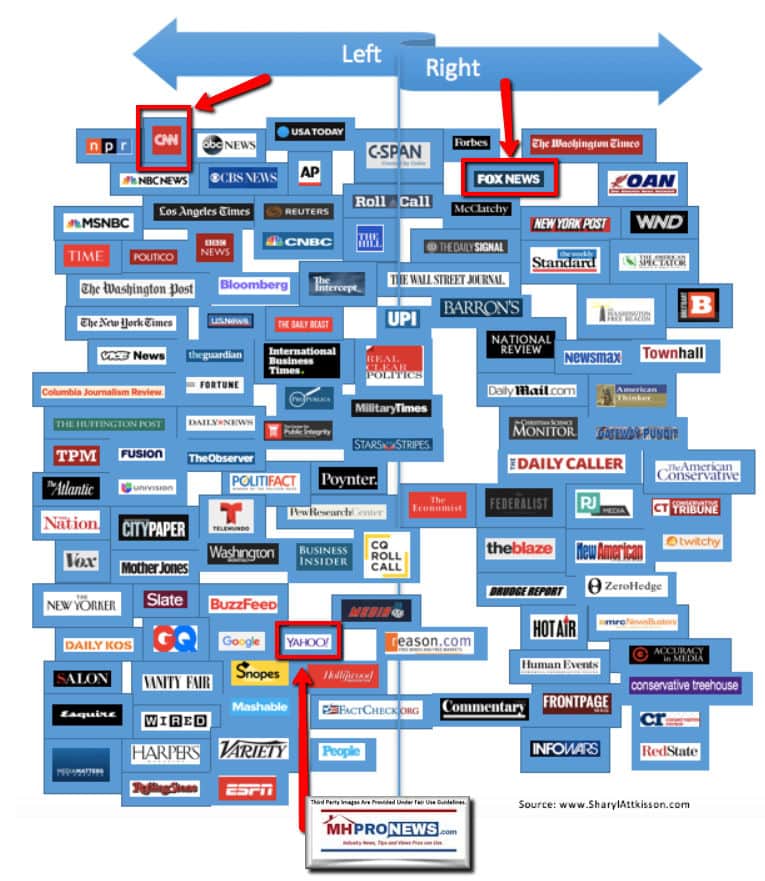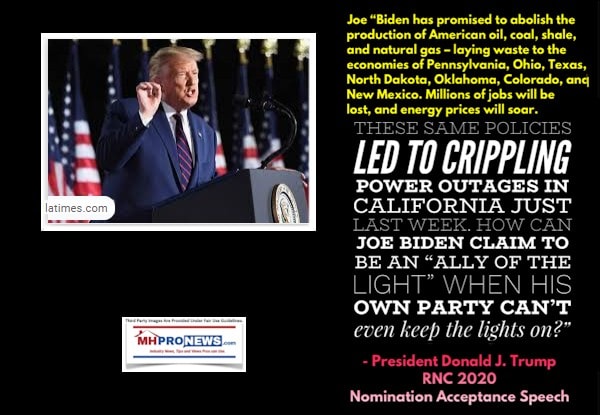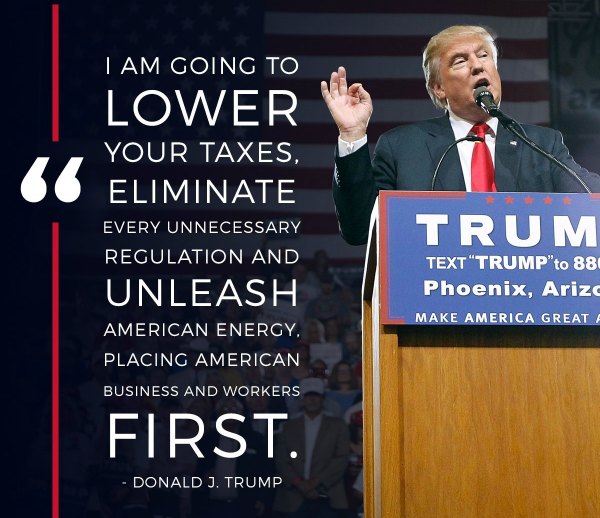 Headlines from left-of-center CNN Business
The end of hoarding
A shopper at a Kroger store in Atlanta looks at pork underneath a sign limiting shoppers to two packages apiece on Tuesday, May 5, 2020. Kroger is limiting meat purchases, like a number of other grocery retailers, due to supply concerns amid the COVID-19 pandemic.
Americans stockpiled groceries for months, but now the great grocery boom is slowing down
Does TikTok's deal with Oracle avert a US ban?
How Oracle ended up with TikTok
YouTube announces its own TikTok competitor
Disney makes controversial move with latest blockbuster
BP says the world may have already hit 'peak oil'
Housing is still holding up the economy. It's so not like 2008
It's the end of pen-and-paper — and DocuSign is cashing in
What to expect at Tuesday's Apple event
DraftKings and Caesars shares soar following ESPN deal
Why it's hard to find paper towels again
Taco Bell is now selling its own custom wine
Amazon is hiring 100,000 people for minimum-wage jobs
Pepsi's new drink aims to help you sleep
NEW YORK, NEW YORK – AUGUST 17: A man wearing a mask walks past a New York Sports Club in Park Slope as the city continues Phase 4 of re-opening following restrictions imposed to slow the spread of coronavirus on August 17, 2020 in New York City. Governor Andrew Cuomo announced that gyms can begin reopening as early as August 24, 2020 with limited capacity. The fourth phase allows outdoor arts and entertainment, sporting events without fans and media production.
New York Sports Club owner files for bankruptcy
Super Mario Bros
The surprising reason Nintendo made Super Mario a plumber 35 years ago
MARKETS
NOSTALGIA
Customers browse at Sister Ray Records. Analogue music fans visit independent record shops in Soho to celebrate vinyl music on the rescheduled 13th Record Store Day, originally planned for April, but postponed due to the coronavirus pandemic. Over 200 independent record shops across the UK come together annually to celebrate the unique culture of analogue music with special vinyl releases made exclusively for the day. Sales of vinyl have risen, with 4.3m records sold in the UK during 2019, more than a 12-fold increase on the levels seen in 2011.
Record Store Day, LONDON, UK – 29 Aug 2020
Vinyl record sales surpass CDs for the first time since the 1980s
Nintendo is bringing back a super-retro handheld
After 25 years, the Ford Bronco is back
This could be the greatest Lego set of all time
Where your favorite games are now
THE BUSINESS OF CANNABIS
In this Friday, March 22, 2019 photo, Heather Randazzo, a grow employee at Compassionate Care Foundation's medical marijuana dispensary, trims leaves off marijuana plants in the company's grow house in Egg Harbor Township, N.J. Lawmakers are poised to vote on making New Jersey the 11th state to legalize recreational marijuana for adults. The Democrat-led Assembly and Senate have scheduled votes on a measure legalizing cannabis for Monday, March 25 though the outcome remains unclear. The votes come after more than a year of mostly back-room wrangling since Democratic Gov. Phil Murphy came into office. Murphy campaigned on legalization, striking a contrast with his predecessor Republican Chris Christie.
These states are voting on cannabis legalization this November
Martha Stewart launches CBD line in crowded market
Weed vending machines debut in Colorado
Why CBD products are getting cheaper
This is now the biggest cannabis company in the world
Headlines from right-of-center Fox Business
MONEY
Americans to receive up to $1,800 under Trump's unemployment program
States, which had to apply for the aid by Sept. 10, will issue up to six weeks of payments to eligible workers
MARKETS
Mnuchin: Oracle's TikTok bid promises US headquarters and thousands of jobs
ByteDance chooses Oracle over Microsoft for TikTok's US operations
MARKETS
COVID vaccine optimism to boost stocks into year-end, Goldman Sachs predicts
MONEY
Leader of iconic NYC restaurant reveals why indoor dining rule may kill eateries
OPINION
What Citigroup's new female CEO means for business — and the next generation
'SCHOOL-CATIONS'
LIFESTYLE
Resorts, hotels offer 'school-cations' amid coronavirus pandemic
RESILIENT RESTAURATEUR
ECONOMY
Black-owned restaurant working to inspire and grow amid pandemic
DON'T BE A KAREN
LIFESTYLE
Artists selling 'Karen' Halloween masks, the 'scariest thing you can be'
PARTY OF 'WORKING PEOPLE'?
OPINION
Varney: Democrats show they are the party of elites by rejecting COVID relief
RAIN ON PARADE
S.
Macy's Thanksgiving Day Parade will look very different this year, mayor says
PAY BOOST
ECONOMY
Hobby Lobby raises minimum wage
'HE HAS NO CLUE'
TECHNOLOGY
Why Tesla's Elon Musk is firing back at Bill Gates over comment about trucking
MOST WANTED
SPORTS
This player leads NFL jersey sales after first weekend of season
DON'T MISS OUT
PERSONAL FINANCE
Workers are waiting much too long to start saving for retirement, data shows
LIFESTYLE
Debut of Disney Cruise Line's newest ship, Disney Wish, to be delayed amid pandemic
TRAVEL
Lawsuit claims United Airlines favors young, blond crew to work NFL, MLB flights: 'They all look like sisters'
NEWS
MGM Resorts adopts smoke-free policy for Vegas Strip casino
MEDIA
'Mulan' struggles in China as North American box office remains mostly closed
SPORTS
DraftKings, Caesars Entertainment enter partnership with ESPN
MARKETS
Stocks boosted by coronavirus vaccine optimism, deals
ECONOMY
Where Amazon is hiring 100k workers to keep up with surge in online orders
MEDIA
Chuck Schumer and Jerry Seinfeld want federal help to save entertainment venues in NYC
FOOD & DRINK
Maskless woman at KFC hops on counter, demands service after being asked to comply with COVID rules
POLITICS
Branstad, US ambassador to China, to step down, jump on campaign trail
ENERGY
Tropical Storm Sally forces oil companies to idle production in Gulf of Mexico
MEDIA
Ryan Reynolds, Gal Gadot to make 'Red Notice' return as Netflix resumes production
HEALTH CARE TECH
Pfizer CEO reveals when COVID vaccine could be distributed to Americans
LIFESTYLE
Perfume brand says cutting Black actor from ad was misstep
POLITICS
Biden nudges Trump, with president trusted more on economy, Fox News poll finds
MARKETS
Chinese investment in Australia drops by nearly half, political tension continues to rise
ENTERTAINMENT
Bar Rafaeli sentenced to nine months community service by Israeli court
MARKETS
Jamie Dimon would be better NYC mayor than de Blasio after JPMorgan calls staff back to office: Navarro
MARKETS
Nvidia reaches $40B deal to buy SoftBank's Arm Holdings
LIFESTYLE
DOJ should target Netflix over 'despicable' 'Cuties' film: Rep. Banks
LIFESTYLE
Restaurants brace for colder weather as indoor dining remains limited
ECONOMY
United Airlines CEO warns economic woes will get worse without vaccine, new round of stimulus
Market Indicator Closing Summaries – Yahoo Finance Closing Tickers on MHProNews…

Featured Focus –
Where Business, Politics and Investing Can Meet
From a press release to MHProNews is the following information.
Nobility Homes, Inc. (NOBH) Announces
Sales and Earnings for Its Third Quarter 2020

September 11, 2020, 11:00 AM EDT
OCALA, FL / ACCESSWIRE / September 11, 2020 / Today Nobility Homes, Inc. (OTCQX:NOBH) announced sales and earnings for its third quarter ended August 1, 2020. Sales for the third quarter of 2020 were $8,800,410 as compared to $11,785,366 recorded in the third quarter of 2019. Income from operations for the third quarter of 2020 was $1,331,060 versus $2,293,141 in the same period a year ago. Net income after taxes was $1,160,138 as compared to $2,543,104 for the same period last year. Diluted earnings per share for the third quarter of 2020 were $0.32 per share compared to $0.67 per share last year.
For the first nine months of fiscal 2020, sales were $28,446,764 as compared to $35,567,828 for the first nine months of 2019. Income from operations was $4,879,632 versus $6,200,698 last year. Net income after taxes was $4,110,283 compared to $5,898,635 last year. Diluted earnings per share were $1.13 per share compared to $1.53 per share last year.
Nobility's financial position for the first nine months of 2020 remains very strong with cash and cash equivalents, certificates of deposit and short term investments of $29,458,877 and no outstanding debt. Working capital is $36,802,695 and our ratio of current assets to current liabilities is 7.8:1. Stockholders' equity is $49,066,955 and the book value per share of common stock outstanding is $13.51.
Terry Trexler, President, stated, "The coronavirus ("COVID-19″) pandemic has resulted in government authorities implementing numerous measures to try to contain the virus, such as travel bans and restrictions, quarantines, shelter in place orders, and shutdowns. Although we were deemed an essential business and never closed our manufacturing plant or retail sales centers, these measures had a negative impact on customer traffic (and corresponding sales) within our centers and the operations of our business partners. While our manufacturing operations have continued, an outbreak in our manufacturing facility would adversely impact our ability to produce new homes. There is considerable uncertainty regarding the impact, and expected duration, of such measures and potential future measures, which could cause disruptions to our business in the future. Since May of 2020 the Company has experienced unprecedented inflation in forest products, with no immediate relief in sight. The rapid increases have resulted in increases to our material costs. Recently, Hurricane Laura damaged some of the plants that supply the resin used in residential vinyl siding and PVC piping, which is currently threatening our supply chain. The Company is monitoring these issues daily and have adjusted our selling prices accordingly to help offset the higher costs.
The demand for affordable manufactured housing in Florida has been adversely impacted by COVID-19 and actions taken in response thereto. According to the Florida Manufactured Housing Association, shipments in Florida for the period from November 2019 through July 2020 were down approximately 16% from the same period last year. In addition, the lack of lenders in our industry, partly as a result of an increase in government regulations, still adversely affects our results by limiting many affordable manufactured housing buyers from purchasing homes.
Maintaining our strong financial position is vital for future growth and success. Because of very challenging business conditions during economic recessions in our market area, management will continue to evaluate all expenses and react in a manner consistent with maintaining our strong financial position, while exploring opportunities to expand our distribution and manufacturing operations.
Our many years of experience in the Florida market, combined with home buyers' increased need for more affordable housing, should serve the Company well in the coming years. Management remains convinced that our specific geographic market is one of the best long-term growth areas in the country."
On June 5, 2020 the Company celebrated its 53rd anniversary in business specializing in the design and production of quality, affordable manufactured homes. With multiple retail sales centers in Florida for over 30 years and an insurance agency subsidiary, we are the only vertically integrated manufactured home company headquartered in Florida.
MANAGEMENT WILL NOT HOLD A CONFERENCE CALL. IF YOU HAVE ANY QUESTIONS, PLEASE CALL TERRY OR TOM TREXLER @ 800-476-6624 EXT 221
Certain statements in this report are unaudited or forward-looking statements within the meaning of the federal securities laws. Although Nobility believes that the amounts and expectations reflected in such forward-looking statements are based on reasonable assumptions, there are risks and uncertainties that may cause actual results to differ materially from expectations. These risks and uncertainties include, but are not limited to, the potential adverse impact on our business caused by the coronavirus or other health pandemic, competitive pricing pressures at both the wholesale and retail levels, increasing material costs or availability of materials due to potential supply chain interruptions, continued excess retail inventory, increase in repossessions, changes in market demand, changes in interest rates, availability of financing for retail and wholesale purchasers, consumer confidence, adverse weather conditions that reduce sales at retail centers, the risk of manufacturing plant shutdowns due to storms or other factors, the impact of marketing and cost-management programs, reliance on the Florida economy, impact of labor shortage, impact of materials shortage, increasing labor cost, cyclical nature of the manufactured housing industry, impact of rising fuel costs, catastrophic events impacting insurance costs, availability of insurance coverage for various risks to Nobility, market demographics, management's ability to attract and retain executive officers and key personnel, increased global tensions, market disruptions resulting from terrorist or other attack and any armed conflict involving the United States and the impact of inflation."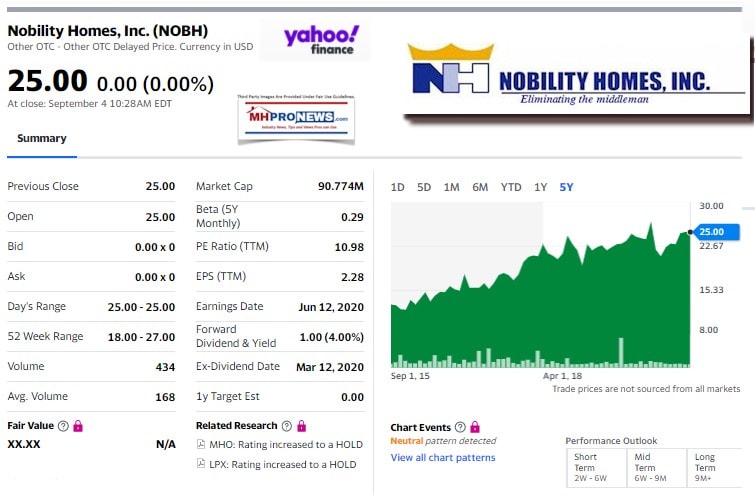 See the Nobility Homes connected reports, below.
Nobility Homes President Terry Trexler on "Coronavirus ("COVID-19") Pandemic" Results; plus, Manufactured Housing Investing, Stock Updates
Facts from ER Doc on COVID19; plus, Nobility Homes Sales Data; Other Manufactured Housing Industry Producers – Obstacles and Opportunities
Related, Recent, and Read Hot Reports
NHC CEO David Dworkin Joins Manufactured Housing Institute (MHI) Demanding Action to Support Renters, Smaller Landlords, in Housing & Eviction Crisis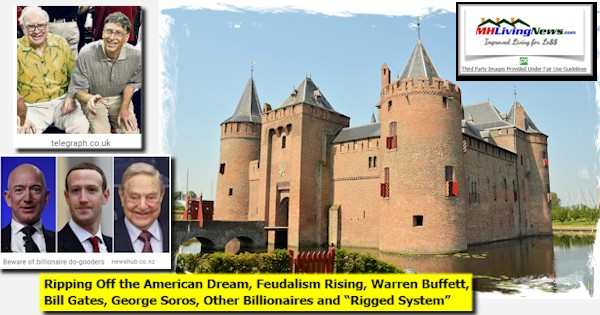 "Revolutionaries" Warren Buffett Partner Charlie Munger Explains a Church They Created
White House Seeks Evictions Stay, Coronavirus-Fueled Housing Crisis Grows, plus Manufactured Home Investing, Stock Updates
Millions for "Swiftboating" Joe Biden, plus Manufactured Housing Investing, Stock Updates
Warren Buffett, Clayton Homes, Manufactured Housing Institute Deception, Bigotry Claims; Federal Official Contrasts Obama-Biden vs Trump Pence Gay Rights Postures
Are More Blacks Moving to President Trump? "I have done more in three years for the black community than Joe Biden has done in 47 years—and when I'm reelected, the best is yet to come!" Plus Manufactured Home Investing, Stock Updates
Manufactured Housing Institute (MHI) Insiders – Secrets and Revelations, August 2020 – plus, Sunday Morning Headlines Review
White Billionaires vs Blacks, Minorities, "Uncle Tom" "Gaslighting" "Misdirection and Deception" – "Uncle Tom" Videos Review, plus Sunday Headline Recap
Manufactured Housing Industry Investments Connected Closing Equities Tickers
Some of these firms invest in manufactured housing, or are otherwise connected, but may do other forms of investing or business activities too.
NOTE: The chart below includes the Canadian stock, ECN, which purchased Triad Financial Services, a manufactured home industry lender
NOTE: Drew changed its name and trading symbol at the end of 2016 to Lippert (LCII).
Summer 2020…
Berkshire Hathaway is the parent company to Clayton Homes, 21st Mortgage, Vanderbilt Mortgage and other factory built housing industry suppliers.
· LCI Industries, Patrick, UFPI, and LP each are suppliers to the manufactured housing industry, among others.
· AMG, CG, and TAVFX have investments in manufactured housing related businesses. For insights from third-parties and clients about our publisher, click here.
Enjoy these 'blast from the past' comments.
MHProNews. MHProNews – previously a.k.a. MHMSM.com – has celebrated our tenth anniversary and is in year 11 of publishing.
Learn more about our evolutionary journey as the industry's leading trade media, at the report linked below.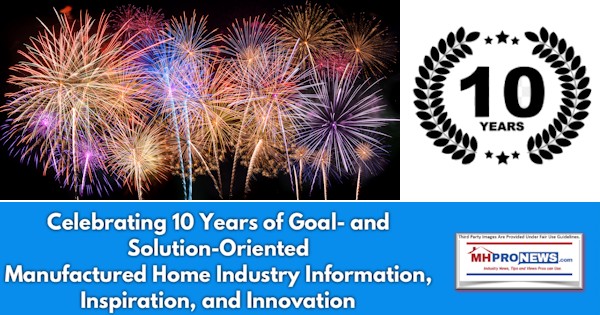 · For expert manufactured housing business development or other professional services, click here.
· To sign up in seconds for our industry leading emailed headline news updates, click here.

Disclosure. MHProNews holds no positions in the stocks in this report.
2019 Year-End Totals Reveals Decline in New HUD Code Manufactured Home Production, Shipments vs. 2018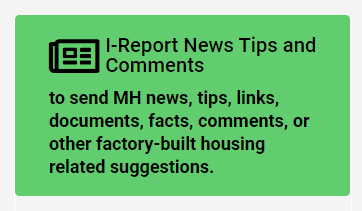 That's a wrap on this installment of "News Through the Lens of Manufactured Homes and Factory-Built Housing" © where "We Provide, You Decide." © (Affordable housing, manufactured homes, stock, investing, data, metrics, reports, fact-checks, analysis, and commentary. Third-party images or content are provided under fair use guidelines for media.) (See Related Reports, further below. Text/image boxes often are hot-linked to other reports that can be access by clicking on them.)
By L.A. "Tony" Kovach – for MHLivingNews.com.
Tony earned a journalism scholarship and earned numerous awards in history and in manufactured housing. For example, he earned the prestigious Lottinville Award in history from the University of Oklahoma, where he studied history and business management. He's a managing member and co-founder of LifeStyle Factory Homes, LLC, the parent company to MHProNews, and MHLivingNews.com. This article reflects the LLC's and/or the writer's position, and may or may not reflect the views of sponsors or supporters.