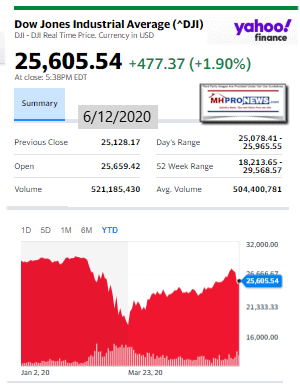 Prior to pivoting to this evening's headline's featured focus report on Nobility Homes, a few more general observations are warranted.
MHProNews has recently noted some quotable quotes by Dr. Chrysalis Wright, psychologist at the University of Central Florida. Among the points she makes is that given the state of mainstream media today, it is important to source from both sides of the left-right media divide.
People in media are increasingly admitting the issue of discerning what is factual news from some agenda driven report either directly or by implication.
Tonight's left-right headlines from CNN Business and Fox Business is brought to life by the significance differences between the two sets of headlines. Let's quickly add that tonight isn't the only evening that occurs, it happens quite often. 
Even a modest paced reader could pursue those bulleted headlines in two to three minutes. The advantage that provides in terms of insights can be significant.
Large companies and big institutional investors have numerous resources that are often not available to independents. MHProNews through its full range of reports and commentary seeks to fill the gaps with facts, analysis, and expert commentary that others have largely left. That said, a special report on an industry specific issue with insider information is planned for Monday's first report. Watch for it.
That noted, let's set the table for tonight's featured focus.
Nobility Homes [NOBH] is a firm that doesn't attract a lot of mainstream media attention. But as the Yahoo Finance generated stock snapshot with MHProNews notes that follows reflects, the company is a surprisingly consistent performer.
Harkening back to their prior quarterly statements are the following pull-quotes from Nobility's President and founder, Terry Trexler.
Following the left-right headlines for tonight, some thought-provoking quotable quotes, before the closing bell snapshot of all manufactured housing tracked stocks but prior to other market insights will be this evening's featured focus on Nobility Homes.
Quotes That Shed Light – American Social, Industry, National Issues…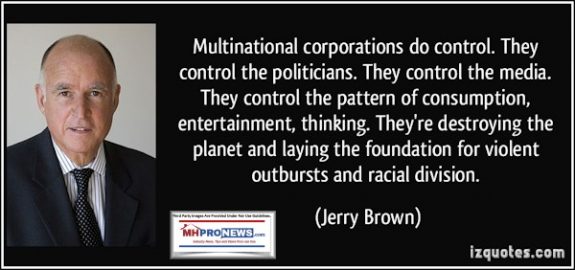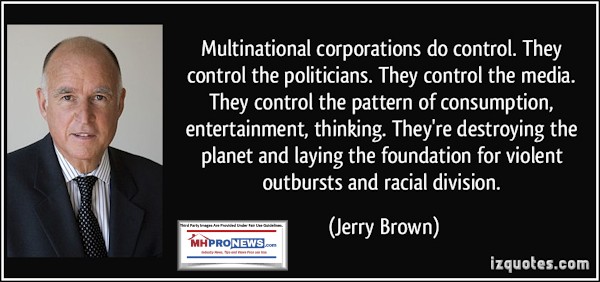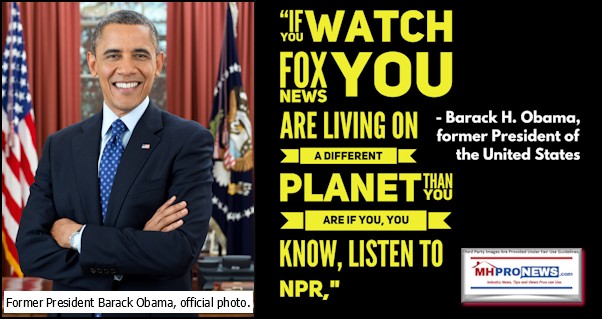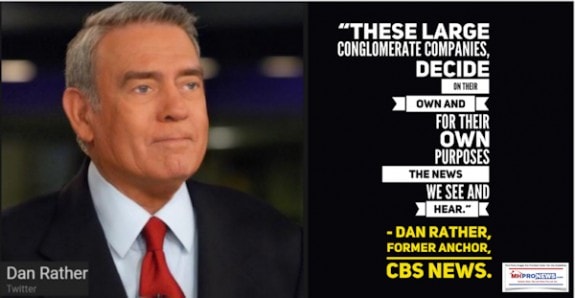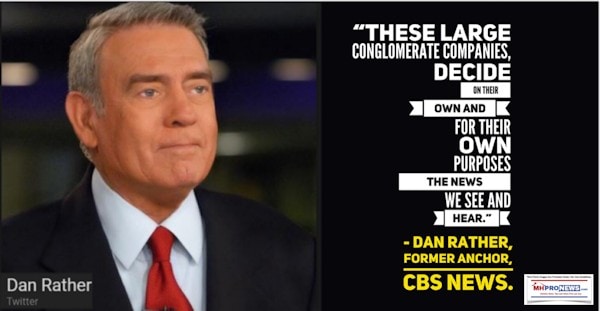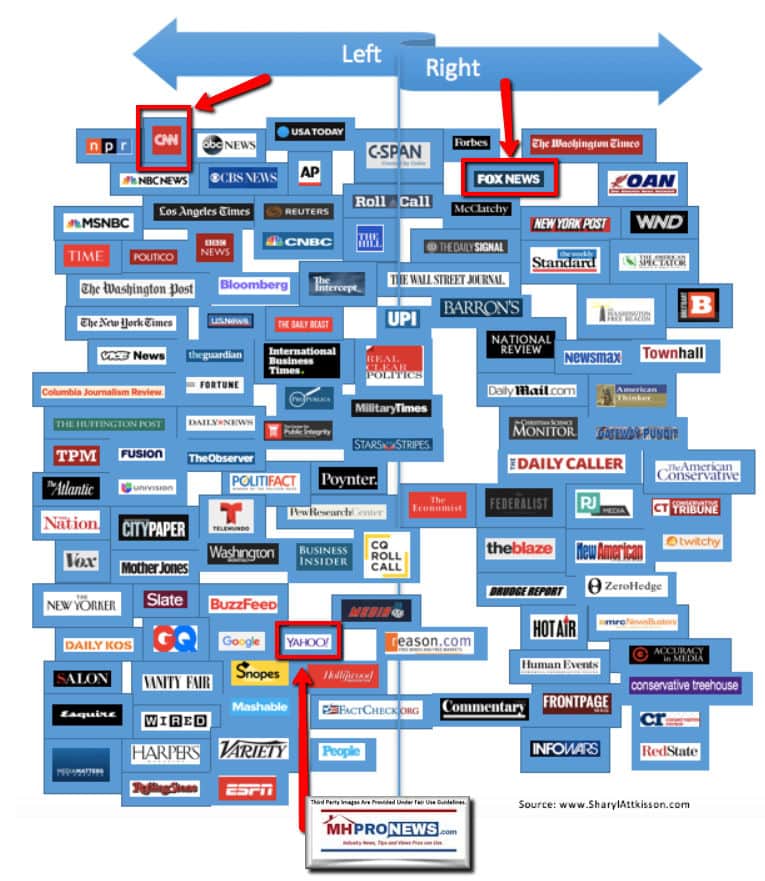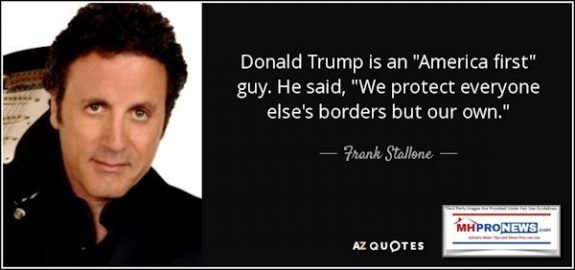 Headlines from left-of-center CNN Business
Market movers
NEW YORK, NEW YORK – MAY 23: The statue of Fearless Girl is seen in the distance as a man reads his cell phone near the New York Stock Exchange during the coronavirus pandemic on May 23, 2020 in New York City. COVID-19 has spread to most countries around the world, claiming over 342,000 lives and infecting over 5.3 million people.
Millennials working from home are on the prowl for hot stocks
Bankrupt Hertz is (desperately) trying to capitalize on its recent stock spike
Stocks rally into the weekend after the biggest selloff since March
Britain delays border controls to soften Brexit blow to its crashing economy
Mark Zuckerberg and Priscilla Chan are 'disgusted' by Trump's comments
Ford recalls 2 million vehicles because the doors could open while driving
The pandemic could have ruined this sustainable business. Instead, it's expanding nationwide
AT&T launched the VideoPhone 2500 in 1992. It sold for $1,499
The new rules of buying and selling a house in a coronavirus world
Airbnb hosts struggle with how far to go to make properties safe during pandemic
Tucker Carlson ad boycott causes headaches for Fox News
New York Times runs 2 op-eds defending op-ed that forced editorial page editor to resign
SPECIAL REPORT The inside story of the toxic workplace culture at Refinery29
The Boring Company recently completed two tunnels at the Las Vegas Convention Center.
Elon Musk's tunnel project hit a milestone. But the future is unclear
Band-Aid will make black and brown flesh-toned bandages
MARKETS
EXITING THE COMPANY
WASHINGTON,DC-APR9: Audrey Gelman, the founder of The Wing, a women's only co-working space and organization, April 9, 2018 in Washington, DC. The Wing started in NYC and DC is their first location outside of New York.
The Wing CEO steps down as turmoil rocks the buzzy social club for women
CrossFit CEO resigns after George Floyd comments
Bon Appétit editor resigns over claims of bias
NYT editor steps down after Cotton op-ed backlash
Reddit cofounder leaves board, urges seat be filled by black candidate
CHANGING THE CULTURE
NEW YORK, NY – SEPTEMBER 05: Nike shoes are displayed at a Nike store in Manhattan on September 5, 2018 in New York, New York. A new "Just Do It" TV commercial by Nike Inc. will be narrated by unsigned football player Colin Kaepernick and will air during the opening game of the NFL's new season Thursday. Kaepernick, the former NFL quarterback who led player protests against racial injustice and police brutality by kneeling during the national anthem, has been singled out for criticism by President Donald Trump and many of his supporters.
Nike joins the companies making Juneteenth an annual paid holiday
Walmart will stop locking up black hair products
Adidas: 30% of new hires will be black or Latinx
Reddit hires first black board member
Sephora will dedicate 15% of shelf space for black-owned brands
Headlines from right-of-center Fox Business
ECONOMY
Trump adviser Kevin Hassett says 4th coronavirus stimulus is coming
"Our view is we need to collect data from now until the end of July, assess the situation on the ground and then have a targeted bill," he explained.
Stocks trim gains as Fed shares public's worries over strength of economic recovery
Tesla vs. Nikola: What to know about these two hot electirc car stocks
MONEY
Seattle mulls 'Amazon tax' to collect funds for households devastated by coronavirus
CHINA
Trump rethinks China relationship after coronavirus fallout
MARKETS
Minneapolis City Council to replace police with community-led model
OPINION
Hospitals made major sacrifices during COVID-19's peak — now they're in danger
POLITICS
What's going on in Seattle's 'autonomous zone' and what's next
'FULL ARENA'
2020 CAMPAIGN
Florida mayor massive payday from Trump convention speech
EGARD, DEFEND YOURSELF
GEORGE FLOYD
This company is daring to defend police amid cancel culture
HOW TO GET PAID
PERSONAL FINANCE
IRS says millions of these vulnerable people missed their stimulus checks
RETURN OF THE CREW
RETAIL
Crew reopens hundreds of stores with coronavirus safety protocols
NEIGHBORHOOD WATCH
RETAIL
Does Trader Joe's have long lines during coronavirus?
THE TEXAS PIPELINE
LIFESTYLE
Why Midwestern cities are shrinking while cities in Texas are growing
HEAVYWEIGHT WEIGHS IN
MEDIA
Dave Chappelle speaks on George Floyd in new Netflix special
BLANKET DENIAL
RETAIL
Anthropologie responds to racial discrimination allegations
'PROBLEMATIC BEHAVIOR'
MEDIA
ABC drops Meghan Markle's best friend after social media firestorm
OBSTACLES OVERCOME
BUSINESS LEADERS
3 black business leaders you need to know
MAKING ENDS MEET
MONEY
How Americans are coping with money problems during the pandemic
401(K)ILLER
RETIREMENT
Coronavirus caused the average 60-year-old to lose this much in retirement
STIMULUS 2.0?
MONEY
Second relief check may be coming: Here's how much money you could get
'WE HAD TO WORK'
HEALTH
These migrant towns are becoming coronavirus hot spots in US
MUSICAL NUMBERS
MARKETS
China's Tencent Music reports passive stake in Warner Music
SPORTS
Florida Gov. Ron DeSantis signs college athlete compensation bill
TECHNOLOGY
Facebook apologizes after report it would censor 'unionize' on Workplace app
NFL recognizes Juneteenth as company holiday
SPORTS
NFL recognizes Juneteenth as company holiday
FACEBOOK
Biden outspends Trump on Facebook ads despite criticisms of platform
TRAVEL
TSA screens more than 500,000 passengers for first time since late March
LIFESTYLE
Oscars to set best picture noms at 10, inclusion standards
TECHNOLOGY
Amazon-owned Ring under fire for partnership with police
SPORTS
Only African American driver in NASCAR's top tier reacts to flag ban
APPLE
'Crazy' customer would become world's richest person if he wins Apple lawsuit
MONEY
States fend off bogus unemployment claims in tsunami of applications: feds
TECHNOLOGY
Twitter removes 170k+ Beijing-linked accounts for spreading falsehoods
PERSONAL FINANCE
4 reasons to save for retirement outside of your 401(k)
LIFESTYLE
Large trove of history-making 'Ed Sullivan Show' archives to stream online
REAL ESTATE
These factors could affect your home's resale value
ARTS
Wayne Thiebaud's 'Four Pinball Machines' painting could fetch $25 million at auction
MARKETS
US manufacturers struggle to keep workers in face of weak demand
REAL ESTATE
SEE INSIDE: TikTok 'content houses' take over luxurious LA mansions
AIRPLANES
American Airlines sees 90% slump in revenue
VIDEO
Former McDonald's USA CEO: Society will never make progress without civil debate
NEWS
Starbucks announces change to Black Lives Matter policy after fierce backlash
OPINION
Varney: There's an insurrection in Seattle
ECONOMY
A month into reopening, no clear turn for U.S. economy or pandemic
9 Market Indicator Closing Summaries – Yahoo Finance Closing Tickers on MHProNews…

Featured Focus –
Where Business, Politics and Investing Can Meet
OCALA, FL / ACCESSWIRE / June 12, 2020 / Today Nobility Homes, Inc. (NOBH) announced sales and earnings for its second quarter ended May 2, 2020. Sales for the second quarter of 2020 were $10,202,502 as compared to $12,742,688 recorded in the second quarter of 2019. Income from operations for the second quarter of 2020 was $1,914,867 versus $2,135,726 in the same period a year ago. Net income after taxes was $1,550,004 as compared to $1,819,725 for the same period last year. Diluted earnings per share for the second quarter of 2020 were $0.43 per share compared to $0.47 per share last year.
For the first six months of fiscal 2020, sales were $19,646,354 as compared to $23,782,462 for the first six months of 2019. Income from operations was $3,548,572 versus $3,907,557 last year. Net income after taxes was $2,950,145 compared to $3,355,531 last year. Diluted earnings per share were $0.81 per share compared to $0.87 per share last year.
Nobility's financial position for the first six months of 2020 remains very strong with cash and cash equivalents, certificates of deposit and short term investments of $27,526,297 and no outstanding debt. Working capital is $35,600,644 and our ratio of current assets to current liabilities is 9.2:1. Stockholders' equity is $47,900,261 and the book value per share of common stock outstanding is $13.19.
Terry Trexler, President, stated, "The coronavirus ("COVID-19") pandemic has resulted in government authorities implementing numerous measures to try to contain the virus, such as travel bans and restrictions, quarantines, shelter in place orders, and shutdowns. Although we were deemed an essential business and never closed our retail sales centers, these measures likely had a negative impact on customer traffic (and corresponding sales) within our centers and the operations of our business partners. While our manufacturing operations have continued, an outbreak in our manufacturing facility would negatively impact our ability to produce new homes. There is considerable uncertainty regarding the impact, and expected duration, of such measures and potential future measures, which could cause disruptions to our business in the future.
The demand for affordable manufactured housing in Florida has been adversely impacted by COVID-19 and actions taken in response thereto. According to the Florida Manufactured Housing Association, shipments in Florida for the period from November 2019 through April 2020 were down approximately 13% from the same period last year. In addition, the lack of lenders in our industry, partly as a result of an increase in government regulations, still affects our results by limiting many affordable manufactured housing buyers from purchasing homes.
Maintaining our strong financial position is vital for future growth and success. Because of very challenging business conditions during economic recessions in our market area, management will continue to evaluate all expenses and react in a manner consistent with maintaining our strong financial position, while exploring opportunities to expand our distribution and manufacturing operations.
Our many years of experience in the Florida market, combined with home buyers' increased need for more affordable housing, should serve the Company well in the coming years. Management remains convinced that our specific geographic market is one of the best long-term growth areas in the country."
On June 5, 2020 the Company celebrated its 53rd anniversary in business specializing in the design and production of quality, affordable manufactured homes. With multiple retail sales centers in Florida for over 30 years and an insurance agency subsidiary, we are the only vertically integrated manufactured home company headquartered in Florida.
MANAGEMENT WILL NOT HOLD A CONFERENCE CALL. IF YOU HAVE ANY QUESTIONS, PLEASE CALL TERRY OR TOM TREXLER @ 800-476-6624 EXT 221 OR TERRY@NOBILITYHOMES.COM OR TOM@NOBILITYHOMES.COM.
Certain statements in this report are unaudited or forward-looking statements within the meaning of the federal securities laws. Although Nobility believes that the amounts and expectations reflected in such forward-looking statements are based on reasonable assumptions, there are risks and uncertainties that may cause actual results to differ materially from expectations. These risks and uncertainties include, but are not limited to, the potential negative impact on our business caused by the coronavirus or other health pandemic, competitive pricing pressures at both the wholesale and retail levels, increasing material costs or availability of materials due to potential supply chain interruptions, continued excess retail inventory, increase in repossessions, changes in market demand, changes in interest rates, availability of financing for retail and wholesale purchasers, consumer confidence, adverse weather conditions that reduce sales at retail centers, the risk of manufacturing plant shutdowns due to storms or other factors, the impact of marketing and cost-management programs, reliance on the Florida economy, impact of labor shortage, impact of materials shortage, increasing labor cost, cyclical nature of the manufactured housing industry, impact of rising fuel costs, catastrophic events impacting insurance costs, availability of insurance coverage for various risks to Nobility, market demographics, management's ability to attract and retain executive officers and key personnel, increased global tensions, market disruptions resulting from terrorist or other attack and any armed conflict involving the United States and the impact of inflation.
Additional information and MHProNews Commentary in Brief 
Nobility doesn't appear to produce a large number of videos. The one below produced for the firm is found on YouTube.
Perhaps the firm is confident in their reputation and steady financial results.
Beyond the video and other marketing, what is beyond question is that the firm is financially strong. It has been and continues to be a significant factor in that state's manufactured home sales.
President Trexler's comments are almost standard fare for the firm, which makes it clear that it is a genuine issue. A close look at the firm's reports make it clear that they have established relationships that benefit them, but the routine comment on financing clearly suggests they wish they had other options.
Directly and indirectly, Nobility make it clear that the industry could be doing better if financing and zoning/placement were addressed. With that in mind, see an industry colleague's statements on financing in the first related report, below. Notice: MHProNews holds no position in this or any other firms that are found in the evening snapshot that follow the related reports.
Related and Recent Reports:
FHFA "Director [Mark] Calabria Must Initiate An Internal Investigation" – Danny Ghorbani Rips & Reveals Duty to Serve Problems, Solutions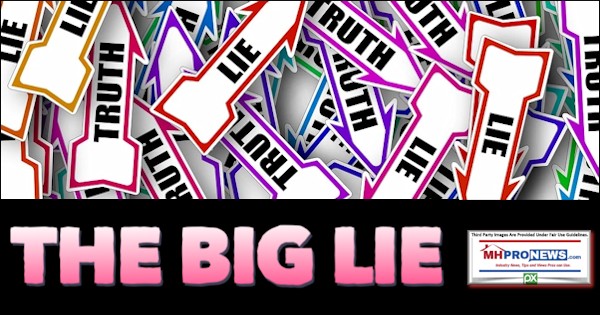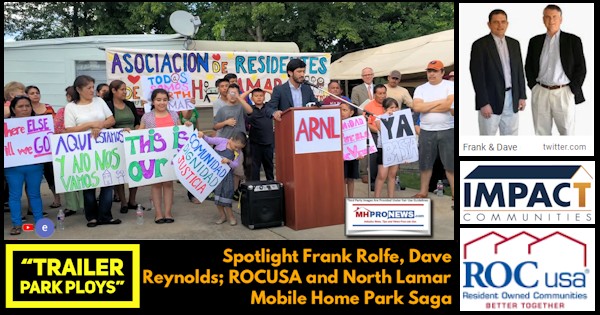 Shortchanging Homeowners, Small Businesses, Unsuspecting Investors, Association Members-plus Sunday Manufactured Home Headlines Review 2.9 to 2.16.2020
"Mobile Home Mecca" County Sheriff Grady Judd Urges Armed Citizens Use Second Amendment Rights vs Break-Ins – Currents Behind Violence, Unrest Scenes
Cavco Industries (CVCO) Surprising Closure, New & Ongoing Legal Investigations, Additional Inside Revelations
"Trailer Sales" Surge, Per Mainstream Media – Takeaways for Manufactured Home Independents?
Charlie Munger & Duke Univ. Professor of Psychology Dan Ariely on Financial, Investing Decisions – plus, Manufactured Home Investing, Stock Updates
Pandemic Becomes Billionaires' Bonanza! Bezos, Buffett, Gates, Zuckerberg, Ellison Wealth Surges $100s of Billions in 2 months, says Institute of Policy Studies & Forbes – Report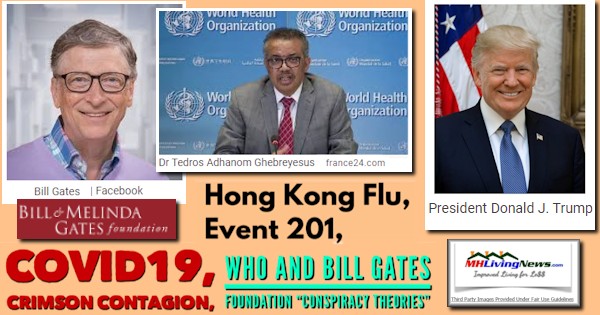 Warren Buffett Buddy Bill Gates Says, 'I Made a Mistake' Meeting Convicted Sex Criminal Jeffrey Epstein, plus Manufactured Home Investing Stock, Updates
Manufactured Housing Industry Investments Connected Closing Equities Tickers
Some of these firms invest in manufactured housing, or are otherwise connected, but may do other forms of investing or business activities too.
NOTE: The chart below includes the Canadian stock, ECN, which purchased Triad Financial Services, a manufactured home industry lender
NOTE: Drew changed its name and trading symbol at the end of 2016 to Lippert (LCII).
Spring 2020…
Berkshire Hathaway is the parent company to Clayton Homes, 21st Mortgage, Vanderbilt Mortgage and other factory built housing industry suppliers.
· LCI Industries, Patrick, UFPI, and LP each are suppliers to the manufactured housing industry, among others.
· AMG, CG, and TAVFX have investments in manufactured housing related businesses. For insights from third-parties and clients about our publisher, click here.
Enjoy these 'blast from the past' comments.
MHProNews. MHProNews – previously a.k.a. MHMSM.com – has celebrated our tenth anniversary and is in year 11 of publishing.


Learn more about our evolutionary journey as the industry's leading trade media, at the report linked below.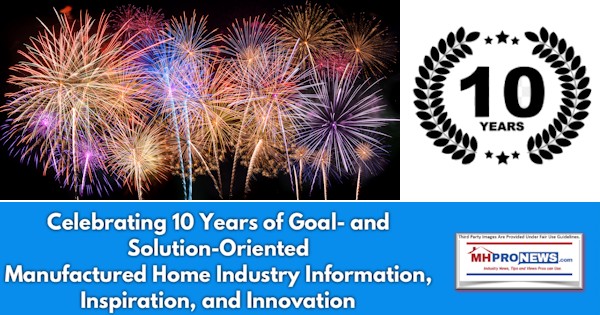 · For expert manufactured housing business development or other professional services, click here.
· To sign up in seconds for our industry leading emailed headline news updates, click here.

Disclosure. MHProNews holds no positions in the stocks in this report.
2019 Year-End Totals Reveals Decline in New HUD Code Manufactured Home Production, Shipments vs. 2018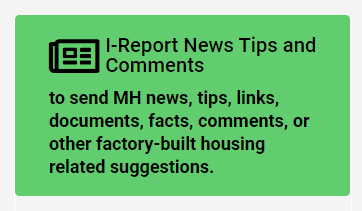 That's a wrap on this installment of "News Through the Lens of Manufactured Homes and Factory-Built Housing" © where "We Provide, You Decide." © (Affordable housing, manufactured homes, stock, investing, data, metrics, reports, fact-checks, analysis, and commentary. Third-party images or content are provided under fair use guidelines for media.) (See Related Reports, further below. Text/image boxes often are hot-linked to other reports that can be access by clicking on them.)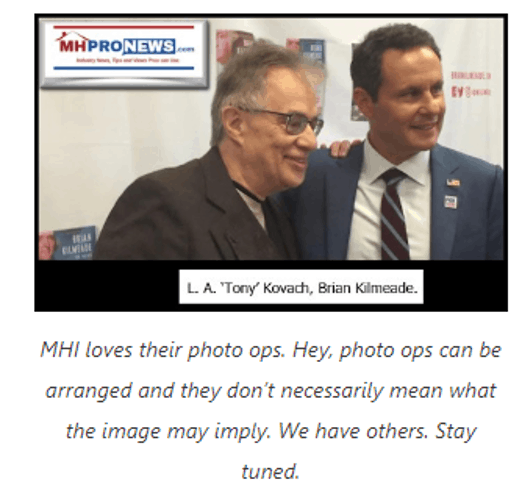 By L.A. "Tony" Kovach – for MHLivingNews.com.
Tony earned a journalism scholarship and earned numerous awards in history and in manufactured housing. For example, he earned the prestigious Lottinville Award in history from the University of Oklahoma, where he studied history and business management. He's a managing member and co-founder of LifeStyle Factory Homes, LLC, the parent company to MHProNews, and MHLivingNews.com. This article reflects the LLC's and/or the writer's position, and may or may not reflect the views of sponsors or supporters.
http://latonykovach.com Connect on LinkedIn: http://www.linkedin.com/in/latonykovach
AEI Flash Housing Market Indicator