This will be an overview. A series of one liners, links, and facts.
They will all tie it all together with last night's State of the Union, (SOTU) and what has been taking place surrounding the event.
Industry impacts will be considered.
Sound Bites and "Open For Business"
Politics have for years moved towards sound bites and talking points.  Much of what takes place are for cameras and articles that convey the talking points various sides want to convey, to try to energize a base, or persuade those who are willing to listen.
At Davos, the 45th President of the United States (POTUS) Donald J. Trump emphasized that "America is Open for Business."
Among the world's elites in business and politics at that Swiss resort of Davos, President Trump pitched investing in America.  He did so as a 'cheerleader for America,' knowing that promotion, plus regulatory and tax reforms, and economic growth would be factors that will bring hundreds of billions of dollars into the U.S.
POTUS' theme for the SOTU last night was similar, but different. His target audience was Americans, voters.
Per a left-of-center CBS News flash-poll headlined by eclectic Drudge, 75 percent of viewers liked what they heard.
The president has been implementing policies designed to raise American wages, and to create more opportunities by lifting regulations, and most recently, taxes.
In the SOTU, POTUS emphasized these policies were lifting minorities, and women, to the lowest levels of unemployment in many years. Wages are rising for the first time in generations.
That doesn't mean that all is perfect. Far from it. But optimism has been returning to business and consumers alike, as the Daily Business News has periodically noted during 2017.
Higher paying jobs in manufacturing, mining, and energy that prior administrations said may never return, are already returning by the hundreds of thousands.
Some 2.4 million total jobs have been added, and the markets have – said POTUS – added about 8 trillion dollars in wealth to America.
Because of 401k retirement accounts, much of that wealth is in the hands of everyday Americans.
While the president didn't mention it, rising home values are also making millions more financially sound. Those who are considering housing changes will often have more cash to do it with, which with the right messaging, is an opportunity for the manufactured and modular home industries.
The conditions for investors are improving. That demonstrated by Apple's repatriation of over $200 billion, plans to invest $50 billion in the U.S. by Exxon, and others.
Take home pay will rise for some 80 to 90 percent of Americans, per federal and third party estimates, starting in February 2018.
Unsaid, But Noteworthy Background
The essence of brainwashing is to have a message repeated so often that it becomes believable — or is in fact believed, even though something may not true.
The titans of technology, entertainment, and media have established their 'networks.'
Chances are good that your smart phone opens with news headlines.
Unless you chose the source of which news outlets you want to see in your phone's settings, most of those headlines that are generated automatically will come from left-of-center media.
Smart phones are 'addictive,' say reports. Social media is designed to be addictive too. Software techs/designers admit it, and studies confirm it.
Given entertainment, news, social media and tech the tools for manipulating millions are in place.
Propaganda – brainwashing – is made easier by these realities.
Benson Demonstrates How "Propaganda Works" on "Most Americans"
A number, but not all, titans of tech, media, and entertainment tend to lean left politically.
Those media messages, subtle to blunt, are heard numerous times daily by the majority of adult Americans.
These are among the reasons why high-dollar university students could be so misinformed, as we recently reported, at the link below.
America and the Manufactured Housing Industry's Future – It's in Their Hands?!
Unsaid, People vs. Machines
The day is coming when automation, and robotics could replace any of us. That day isn't yet here, but it's coming. Who will first have the advantage of that? The hyper-rich.
AI/Robotics implies people will no longer be necessary. Again, the uber-rich will have that first.
There are numerous factors, foreign and domestic, that tell thoughtful Americans the nation is at a crossroads. Left, right, centrists – they know it. Each are playing what they consider to be their best hands.
The president has time pressures, as do all politicians.  Campaign season never ends.  The 2018 and 2020 races began once the 2016 votes were settled.
The president is hoping to be able to make the case that he's a promise keeper, one who is taking on a corrupted, rigged system and make it more equitable for all Americans using free enterprise, not government handouts.  Make no mistake.  It will take a tremendous effort, blood, sweat, tears, prayer to turn the nation around.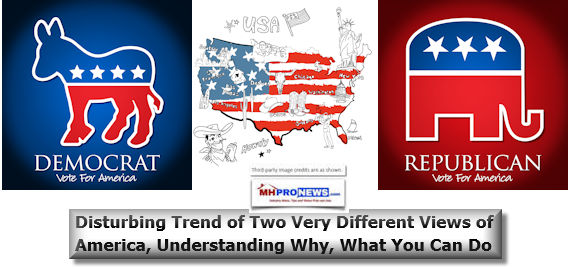 What to Watch in 2018
It isn't easy to predict who will do what, why, how, etc. But during the SOTU, some applause lines saw few if any Democrats clapping or standing to acknowledge what ought to be celebrated by all. Why?
Will those video clips of Democratic leaders looking angry or morose at good news for the majority of voters be replayed during political races later this year?
Analogy. Consider modern life like a battle of the titans, like a four-dimensional chess match, and poker game.
We are witnessing, and are a part of, an epic battle for the mind, heart, will, and wallets and hundreds of millions of Americans.
The Democratic Party has become a combination of the uber-rich and identity groups.  Millions are  getting entitlements which sustain or help support them.  Votes are 'bought' with taxpayers dollars. This isn't a slam on the majority of Democrats, as some in the GOP do this too.  This is a reality check that explains why so many oppose policies that are lifting the nation.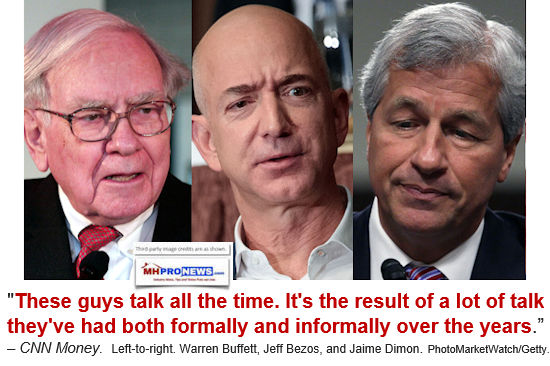 When the facts go against you, some will resort to lying and name calling, hoping that defaming their target will work with enough voters to get them elected/re-elected.
As we've reported before on MHProNews, much of what the Trump Administration is doing has been done successfully in the past by Democrats and Republicans alike.
If the president's common-sense, proven economic and foreign policies are allowed to work, there is fear that Democrats and moderate Republicans will lose power for many years.
Democrats particularly are concerned.  Having lost about 1,000 seats at the federal, state and local seats during the Obama era, Democrats are facing an existential crisis.
That's not to say that the GOP has it easy. POTUS Trump favors policies many Republicans oppose. Infrastructure and trade policies that the president believes in run contrary to many Republicans views on those issues.
Both major parties have their donors to answer to.
And so, the 4-dimensional chess/poker match is evolving.
Democrats fear that the Russia investigation could backfire, revealing 'Deep State' and Obama-era corruption at an unprecedented level.  Some of that was presaged by the book and video Clinton Cash, which sources across the political spectrum has largely confirmed to be accurate and well-documented.
The new administration promises to enforce the law.  Here are some laws that would benefit taxpayers, home seekers, current manufactured home owners and our industry.
Two Great Laws Already on the Books NOW,  Can Unlock Billion$ Annually for Manufactured Housing Industry Businesse$, Investor$
Who's America Is It?
Who's money and time is it?
Your's or the government's?
In the American vision of freedom, you have God given and inalienable rights, and government exists to protect it.
What wasn't mentioned at all in the State of the Union (SOTU)?
Among other things, "Release the memo." Sources suggest that 4-page congressional memo will take center stage in the next week to 10 days.
It is frightening to consider, but demonstrably true, that millions will vote in 2018 contrary to what reality demonstrates.  During the Reagan Administration years, then President Ronald Reagan was able to look into a camera and ask, 'Are you better off now than you were 2 or 4 years ago?'  That helped him attract moderate Democratic voters, similar to what President Trump is now doing.
Because of the tech and communications 'brainwashing' outlined above, millions believe things that are not true. How many millions will vote contrary to what their own experiences – rising income, rising jobs and opportunities – prove to be true?
What POTUS is apparently banking on is his counter-communications strategy. The Trump team hope that the reality of rising pay, growing consumer and improving business confidence will outweigh the propaganda.
It's a battle of the titans and their respective communications strategies.
The president, as a pundit noted, isn't the Messiah. He didn't die for America's sins – far from it.  He's a sinner like the rest of us, as the Billy Bush video reminded voters.
But what makes this time unique in modern American politics is that enough voters cast a ballot knowing that Mr. Trump was part showman, part-businessman, certainly imperfect, but apparently sincere in his desire to lift the forgotten American masses.
People voted knowing the 'good and the bad.'
The messaging and actions are in motion. Some have and will strive to derail the Trump economic recovery, for political reasons.  Time will tell how effective each side proves to be.
If his health and safety holds, his messaging and policies work, he can set the nation, and our industry, on a course of rising prosperity. ## (News, analysis, and commentary.)
Former President Barack Obama recently said something relevant to the nation. But it was particularly and profoundly insightful to manufactured housing professionals. According to the Hill, " Former President Obama said in an interview that Fox News viewers and NPR listeners are living on different planets in terms of what news they consume.
Sign Up Today! Click here to sign up in 5 seconds for our factory-built home industry-leading and growing emailed headline news updates. You'll see in the first issue or two why big, medium and 'mom-and-pop' professionals are reading them by the thousands.  These are typically delivered twice weekly to your in box.
Follow us on Twitter:
ManufacturedHomes
@mhmsmcom
(Image credits are as shown above, and when provided by third parties, are shared under fair use guidelines.)

Submitted by Soheyla Kovach to the Daily Business News for MHProNews.com.
Soheyla is a managing member of LifeStyle Factory Homes, LLC, the parent company to MHProNews, and MHLivingNews.com.