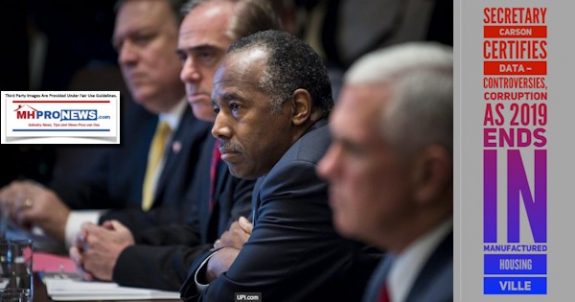 This report will be provided in these 3 segments.
Part 1 – Secretary Carson's certification of HUD's latest data on homelessness to MHProNews and other media outlets.
Part 2 – Thumbnail analysis of HUD Data, what it could mean for affordable, manufactured housing.
Part 3 – Related, linked research.
Let's begin Part 1, whose sobering data also could shed light on opportunities for manufactured housing that are hiding in plain sight.
SECRETARY CARSON CERTIFIES ANNUAL DATA:
HOMELESSNESS TICKED UP IN 2019, DRIVEN BY MAJOR INCREASES IN CALIFORNIA
Increase in California Higher Than All Other States Combined;
Continued Declines Noted Among Veterans and Families with Children
WASHINGTON – Ahead of the release of the 2019 Annual Homelessness Report to Congress, U.S. Department of Housing and Urban Development (HUD) Secretary Ben Carson certified data related to the study. While the rest of the country experienced a combined decrease in homelessness in 2019, significant increases in unsheltered and chronic homelessness on the West Coast, particularly California and Oregon, offset those nationwide decreases, causing an overall increase in homelessness of 2.7 percent in 2019, according to the latest national estimate by the U.S. Department of Housing and Urban Development. The study found that 567,715 persons experienced homelessness on a single night in 2019, an increase of 14,885 people since 2018. Meanwhile, homelessness among veterans and families with children continued to fall, declining 2.1 percent and 4.8 percent, respectively, in 2019.
There is significant local variation reported from different parts of the country. Twenty-nine states and the District of Columbia reported declines in homelessness between 2018 and 2019, while 21 states reported increases in the number of persons experiencing homelessness. Homelessness in California increased by 21,306 people, or 16.4 percent, which is more than the total national increase of every other state combined.
"As we look across our nation, we see great progress, but we're also seeing a continued increase in street homelessness along our West Coast where the cost of housing is extremely high," said HUD Secretary Ben Carson. "In fact, homelessness in California is at a crisis level and needs to be addressed by local and state leaders with crisis-like urgency. Addressing these challenges will require a broader, community-wide response that engages every level of government to compassionately house our fellow citizens who call the streets their home."
HUD's national estimate is based upon data reported by approximately 3,000 cities and counties across the nation. Every year on a single night in January, planning agencies called "Continuums of Care," (COC) along with tens of thousands of volunteers, seek to identify the number of individuals and families living in emergency shelters, transitional housing programs, and in unsheltered settings. These one-night 'snapshot' counts, as well as full-year counts and data from other sources (U.S. Housing Survey, Department of Education), are crucial in understanding the scope of homelessness and measuring progress toward reducing it.
Key Findings
On a single night in January 2019, state and local planning agencies (Continuums of Care) reported:
567,715 people were homeless, representing an overall 2.7 percent increase from 2018 but a nearly 11 percent decline since 2010.
37,085 Veterans were reported as homeless, a decline of 2.1 percent from 2018 and 50 percent since 2010.
53,692 families with children experienced homelessness last January, down nearly 5 percent from 2018 and more than 32 percent since 2010.
Homelessness increased in California by 21,306 people, or 16.4 percent, accounting for more than the entire national increase.
The estimated number of persons experiencing long-term, chronic homelessness increased 8.5 percent between 2018 and 2019. This increase was concentrated on the West Coast, with the largest increases in California.
The number of unaccompanied homeless youth and children in 2019 is estimated to be 35,038, a 3.6 percent decline since 2018. HUD and local communities are engaged in a more intense effort to more accurately account for this important, difficult-to-count population.
Homelessness in California
California reported a large increase of 21,306 persons experiencing homelessness, or 16.4 percent. Last year's increases are particularly noteworthy among unsheltered individuals and the chronically homeless.
Veteran Homelessness
Homelessness among veterans is half of what was reported in 2010. Last year alone, the number of veterans experiencing homelessness declined by 2.1 percent. These declines are the result of intense planning and targeted interventions, including the close collaboration between HUD and the U.S. Department of Veterans Affairs (VA). These agencies jointly administer the HUD-VA Supportive Housing (HUD-VASH) Program, which combines permanent HUD rental assistance with case management and clinical services provided by the VA. This year, more than 4,400 veterans, many experiencing chronic forms of homelessness, will find permanent housing and critically needed support services through the HUD-VASH program. An additional 50,000 veterans found permanent housing and supportive services through VA's continuum of homelessness programs.
Family Homelessness
Local communities continue to report declines in homelessness among families with children in the U.S. In January of 2019, there were 53,692 family households with children experiencing homelessness, a decline of five percent between 2018 and 2019 and of 27 percent between 2007 and 2019. Following HUD's guidance and data-driven evidence and best practices, local planners are increasingly relying upon interventions to move families into permanent housing more quickly and at lower cost. Communities are using more robust coordinated entry efforts, which has proven to be an effective response in helping families experiencing temporary crises, as well as those enduring the most chronic forms of homelessness.
Chronic Homelessness
Long-term or chronic homelessness among individuals with disabilities grew 8.5 percent since 2018 while falling 9.4 percent below the levels reported in 2010. This longer trend is due in large measure to more permanent supportive housing opportunities available for people with disabling health conditions who otherwise continually cycle through local shelters or the streets.
###
HUD's mission is to create strong, sustainable, inclusive communities and quality affordable homes for all.
More information about HUD and its programs is available on the Internet
State level homeless data and trends per HUD's latest report is found at this link here.
Part II.
Periodically through much of 2019, MHLivingNews and MHProNews would spotlight homelessness and the underlying causes, costs, impacts and cures. Who else in manufactured housing industry trade publishing bothered with any published concerns for over 567,000 of our fellow Americans?
As sad as so many of these incidents are, they are also signaling opportunities in disguise for visionary manufactured home professionals, investors, advocates and others. The cost of homelessness is staggering, not only in terms of the impacts on those directly affected, but also on taxpayers and thus arguably the nation as a whole.
One of the bottom lines from the new report on MHLivingNews linked below is that the Manufactured Housing Improvement Act of 2000 (MHIA) was intended to be an affordable housing law, not just a consumer protection law. Who said? Rep. Maxine Waters (CA-D) along with other House colleagues.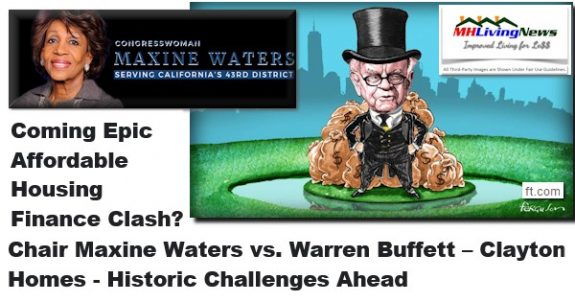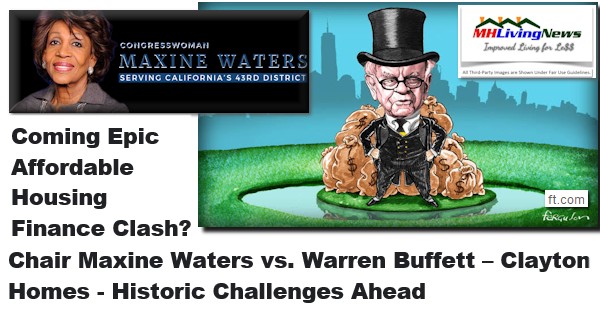 When trillions have been spent on social programs it is obvious that the waste, fraud and corruption are rampant.
When manufactured housing could be producing over a million new affordable housing units a year, it should be self-evident that the powers that be in MHVille want to see the industry underperform, so they can consolidate the industry at a discounted valuation. They are arguably hoping that be doing so in this devious manner, they will escape the scrutiny of state and federal officials.
There are fence riders, those that have thrown in with the consolidators and their corrupt counterparts in government, and those that seek to upend and disrupt a rigged and corrupted system. Which group are you in?
Part III.
See the linked reports immediately and further below.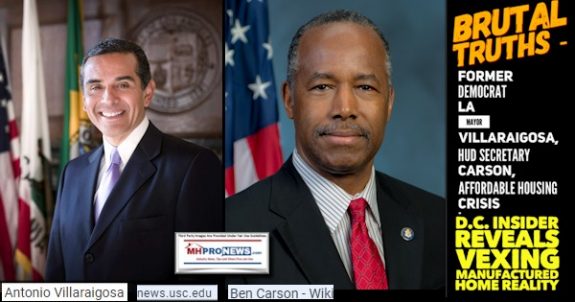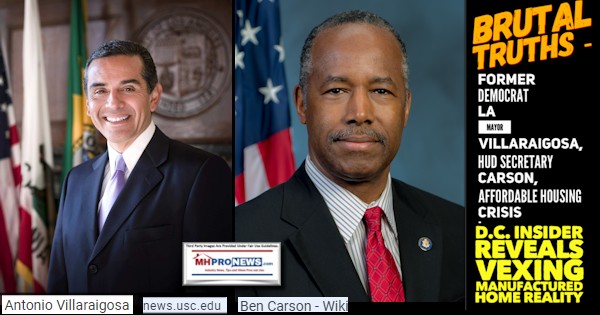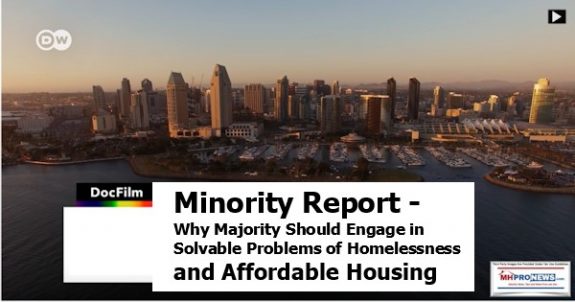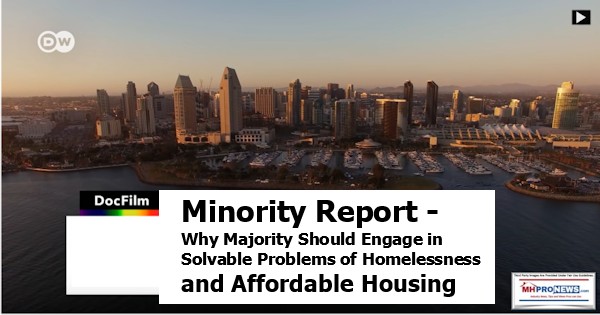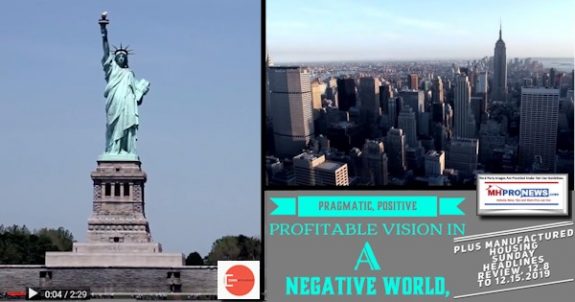 As 2019 draws to a close, there is much to learn from prior experiences and reports. It's been a tough year in some ways, as year-over-year shipments are perched for a net decline. The ones smiling in MHVille are often the consolidators, what does that tell you?
The 2020 new year and new decade loom. It's an election year. The time to learn whose doing what to whom, to prepare and gear up for victories for all professionals of good will, independently owned businesses, ethics with profit minded investors and tens of millions of current and potential consumers is upon us. See the related reports below for more. That's this morning's installment of "News Through the Lens of Manufactured Homes and Factory-Built Housing" © where "We Provide, You Decide." © (News, fact-checks, analysis, and commentary.) Notice: all third party images or content are provided under fair use guidelines for media.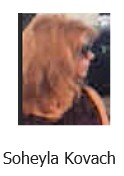 Submitted by Soheyla Kovach for MHProNews.com.Soheyla is a co-founder and managing member of LifeStyle Factory Homes, LLC, the parent company to MHProNews, and MHLivingNews.com. Connect with us on LinkedIn here and here.
Related Reports: Click the image/text box below to access relevant, related information.
National Association of Realtors Pending Sales Compared to Manufactured Housing, plus Manufactured Home Investing, Stock Updates
Sam Zell, Equity Lifestyle Properties (ELS) Statement Raises Concerns for Manufactured Housing Industry, Investors, Officials, Others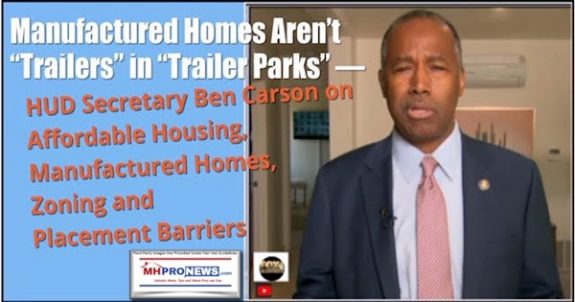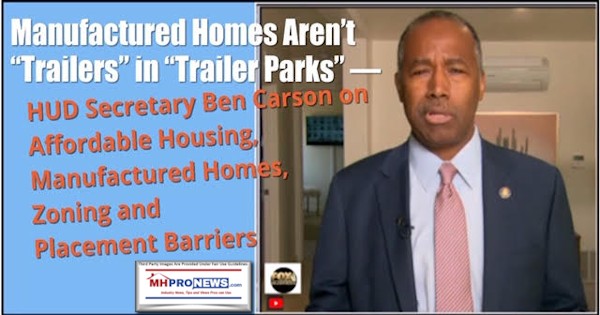 Clayton Homes, 21st Mortgage, MHVillage, Manufactured Housing Institute Leaders Challenged
Publicly Traded Manufactured Housing Firms – Which Source Do You Trust More? Why? MHI, MHARR, Others
Federal Bill that MHI, Prosperity Now, NAMHCO Tout – MHARR Opposes, Why?
Rumble over Anti-MH Law-State Association, Manufactured Housing Institute (MHI), Clayton Homes, and MHARR
Affordable Manufactured Housing's Puzzling Contemporary Condition Revealed by Quotable Quotes from Residents, Professionals, Expert Researchers, Advocates, Public Officials, Graphics, and Reports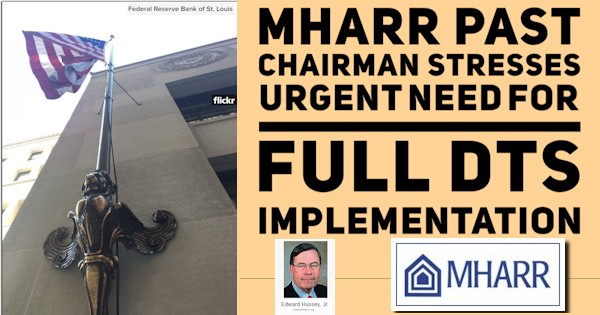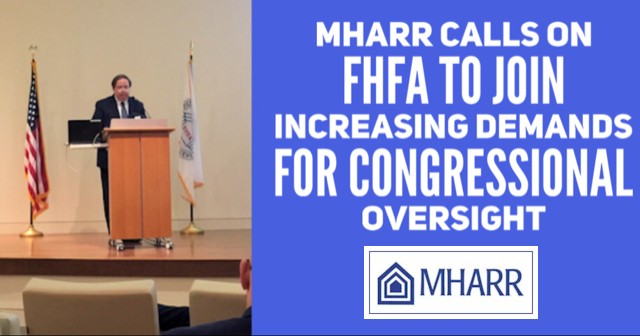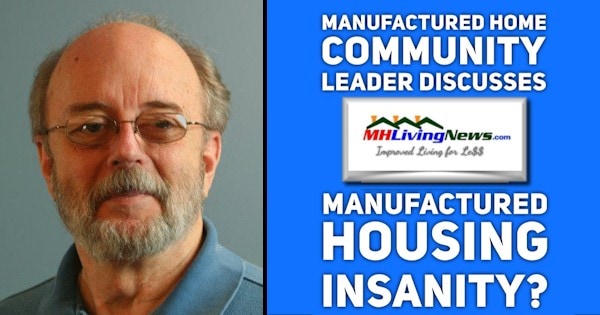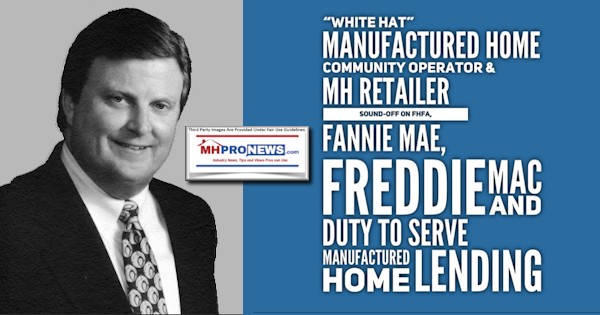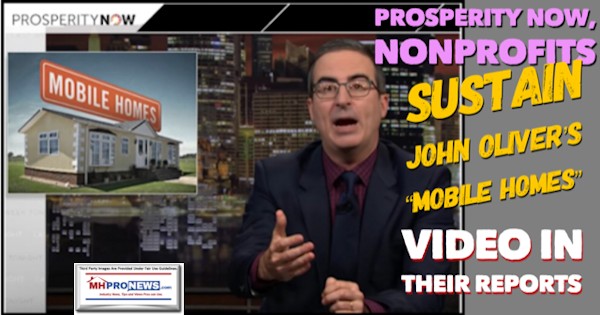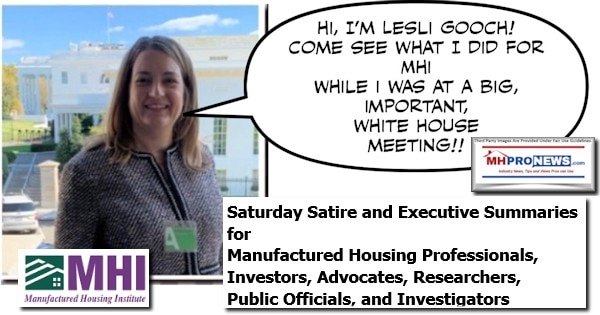 Manufactured Double Talk? Analyzing New Land-Lease Manufactured Home Community Developments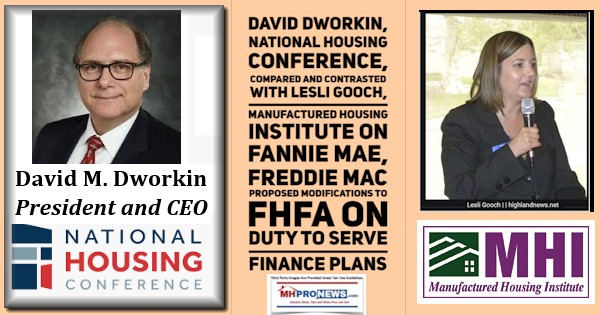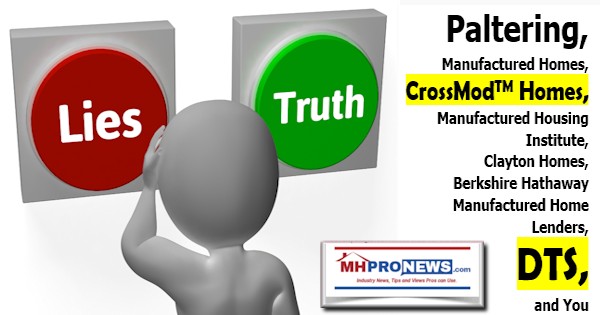 21st Mortgage News Tip – Not Just DTS Chattel Lending Being Diverted, plus Manufactured Home Investing, Stock Updates
Cavco, Sun, ELS Public Statements Point to Problems for MHI, Fannie, Freddie – Public Officials, Investor, Advocates, Professionals Alerts
Netflix's The Irishman, Manufactured Housing Industry Lawyers, HBO's John Oliver Strikes Again – Manufactured Home Sunday Weekly Review 12.22 to 12.29.2019
Are Big VW, Fiat Chrysler, BMW Automotive Lawsuits with SEC Signaling Woes for Publicly Traded Manufactured Housing Institute (MHI) Members?