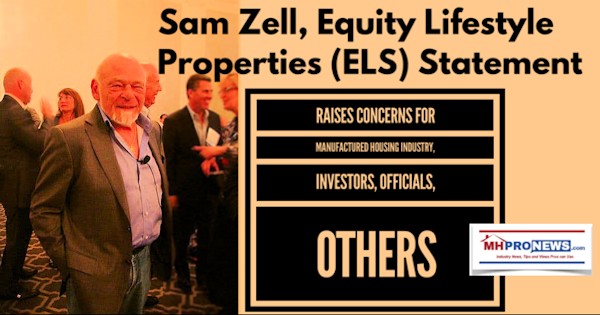 "Patrick Waite is the Executive Vice President and Chief Operating Officer of Equity Lifestyle Properties, Inc. (NYSE: ELS), which owns and operates an $11 billion portfolio of manufactured home resort communities and RV properties across the United States and British Columbia," according to bus.wisc.edu.
Bloomberg's profile of David P. Eldersveld says that he is the "Exec VP/Secy/General Counsel, Equity Lifestyle Properties."
A recent email from MHProNews' publisher and managing member L. A. 'Tony' Kovach to Waite and Eldersveld read as follows, with email addresses among the items edited for the sake of privacy, clarity and accuracy.
— email to Patrick Waite, David P. Eldersveld of Equity LifeStyle Properties (ELS) —
Subject: Patrick, ELS, Sam Zell related
Patrick,
Let's start with a disclosure prior to diving into our request for your and/or ELS' formal reply to what follows further below.
Beyond third-party metrics, direct communications with federal officials tells us that MHProNews has attracted an actively engaged audience of various elected and appointed federal and state officials.
It is our working plan to publish this inquiry and your reply tomorrow morning and feature it in our next emailed headline updates to industry professionals, which includes investors. Knowing first-hand that the community's sector of the industry is 7 days a week, it is my hope that your reply will be emailed prior to publication. But a reply afterwards is acceptable too.
Just email your/ELS' comments for our mutual accuracy in handling. If some part is off the record, please clearly so indicate in your message.
With that backdrop, the following inquiries. Please type replies below each question.
1)  Sam Zell said in Chicago with Nathan Smith posing the first question the following.
"What the best thing for us as an industry to do to grow?" Sam Zell's immediate reply was "Create a credit base for the industry."
ELS Chairman Zell elaborated, "No competitive financing is a serious impediment to growing."
"There is no bigger issue than having an established credit base."
"We as an industry should have created that [credit base] a long time ago."
Many in the industry would agree with that, but that begs this question.
Q1) Why is it that the Manufactured Housing Institute (MHI), on which ELS has an executive committee board seat, failed in their written comments to the FHFA to push for the full and proper implementation of the Duty to Serve manufactured housing lending by the Government Sponsored Enterprises?
https://www.manufacturedhomepronews.com/david-dworkin-national-housing-conference-compared-and-contrasted-with-lesli-gooch-manufactured-housing-institute-on-fannie-mae-freddie-mac-proposed-modifications-to-fhfa-on-duty-to-serve-finance/
Depending on your reply, I may have a follow up question. I want to remind you of Howard Walker's statement about transparency too, which as a publicly traded firm, you are already aware of most certainly.

Next, there are obviously other controversies involving MHI. One is that the discussion around DTS were held behind closed doors with no minutes of the meeting released.
Q2) Will you call for a release of those minutes and a public inquiry into MHI's failure to properly promote DTS?
Kindly email your replies below each question for our accuracy in handling them. Thank you.
Tony
L. A. 'Tony' Kovach
MHLivingNews.com | MHProNews.com | LATonyKovach.com |Office 863-213-4090 |
Connect on LinkedIn:
http://www.linkedin.com/in/latonykovach
+++
Whether you think you can or whether you think you can't, you're right. – Henry Ford
— end of email to Patrick Waite, David P. Eldersveld, signature box disclosures, etc. are edited out —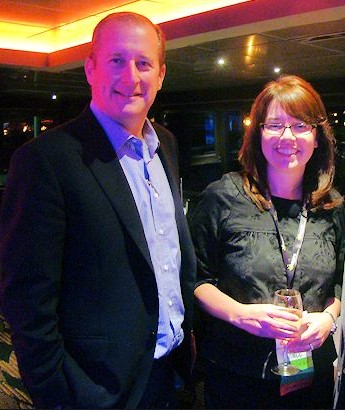 The inquiry speaks for itself for those in manufactured housing who grasp the critical nature of financing to the industry. Certainly, Sam Zell at ELS understands that, as that and more was discussed in more detail during that Q&A exclusively recorded at this link here, which was verified for accuracy by the late Howard Walker, J.D., vice chairman of ELS and viewed by many as a trusted 'right hand' for Zell in that operation.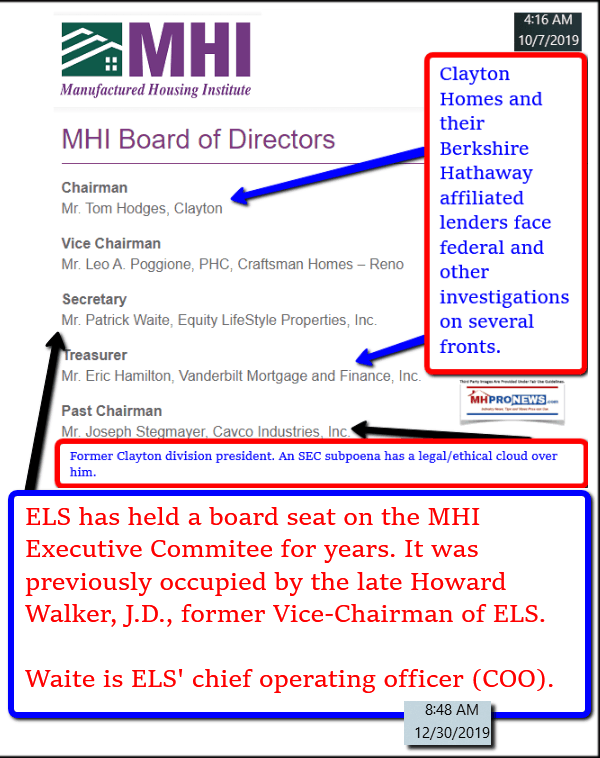 For newcomers or outsiders looking into the industry,
the more third-party lending there is in manufactured housing, the less dependent the industry is on Chairman Warren Buffett-led Berkshire Hathaway, and their lending interests in Wells Fargo, plus wholly owned 21st Mortgage and Vanderbilt Mortgage and Finance (VMF).
Relative ease and lower cost financing in turn are also the keys to more people qualifying for lending. That is the purported aim of the Duty to Serve mandate. See the 5-page PowerPoint linked here presented the FHFA Virtual Listening Session on 12.11.2019.

Rephrased, an array of issues is impacted by financing, as Zell himself suggested.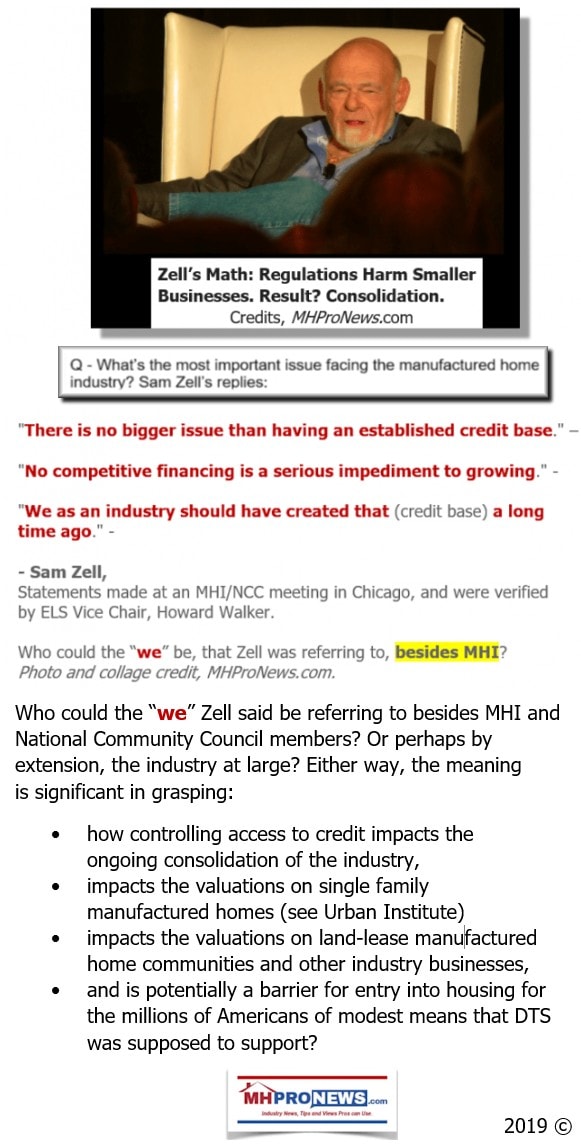 The implications also go to potential concerns for investors, SEC, FTC/DOJ and other federal and/or state regulators and officials.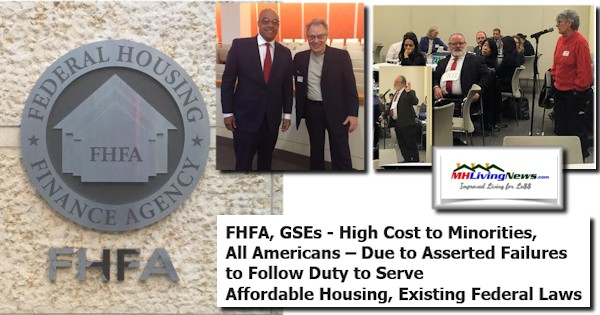 To learn more about the potential impacts, see the related reports linked below the byline and notices.
As of this time, there has been no response from ELS, but should they provide a response after press time, that can be addressed in a follow up article that can be cross linked from this report.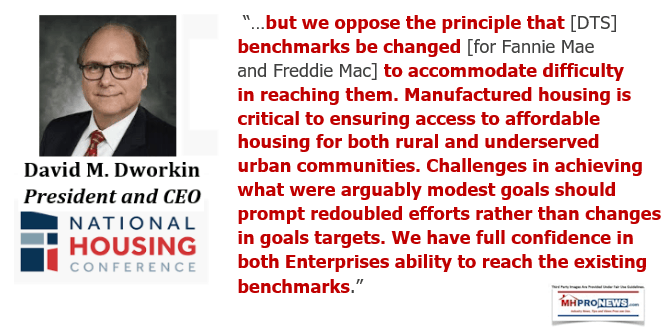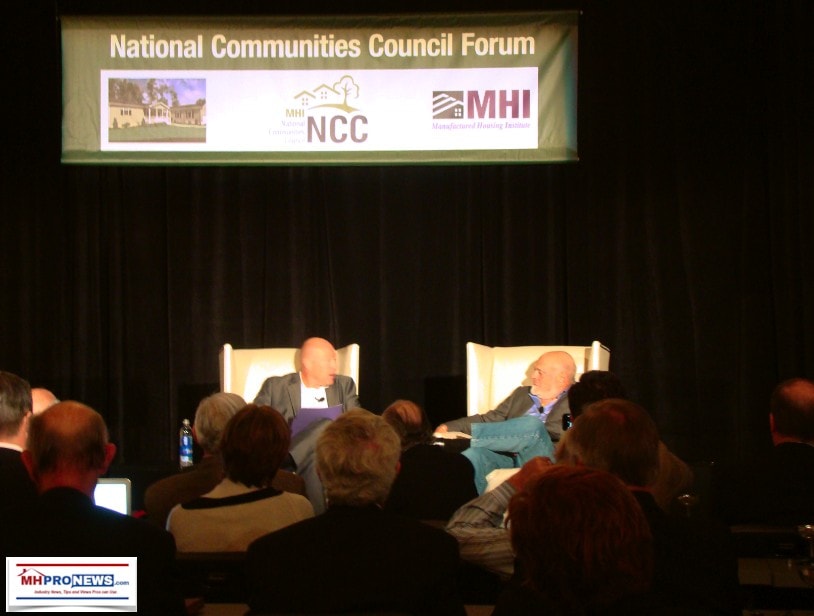 Learn more below. A new year and new decade loom.  Will we still be talking about the same issues a year from now? Or will enough people get their belly-full and push public officials to act to enforce good existing laws? Will enough people hold 'their' own association(s) to account for failure to act on their behalf?  "News Through the Lens of Manufactured Homes and Factory-Built Housing" © where "We Provide, You Decide." © (News, fact-checks, analysis, and commentary.) Notice: all third party images or content are provided under fair use guidelines for media.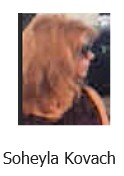 Submitted by Soheyla Kovach for MHProNews.com.Soheyla is a co-founder and managing member of LifeStyle Factory Homes, LLC, the parent company to MHProNews, and MHLivingNews.com. Connect with us on LinkedIn here and here.
Related Reports: Click the image/text box below to access relevant, related information.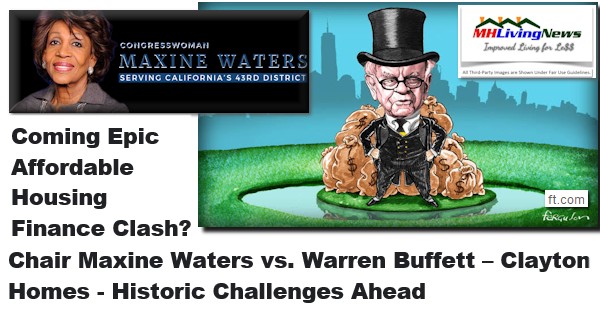 Clayton Homes, 21st Mortgage, MHVillage, Manufactured Housing Institute Leaders Challenged
Publicly Traded Manufactured Housing Firms – Which Source Do You Trust More? Why? MHI, MHARR, Others
Federal Bill that MHI, Prosperity Now, NAMHCO Tout – MHARR Opposes, Why?
Rumble over Anti-MH Law-State Association, Manufactured Housing Institute (MHI), Clayton Homes, and MHARR
Affordable Manufactured Housing's Puzzling Contemporary Condition Revealed by Quotable Quotes from Residents, Professionals, Expert Researchers, Advocates, Public Officials, Graphics, and Reports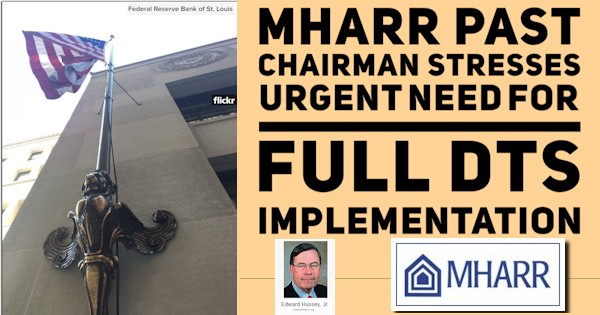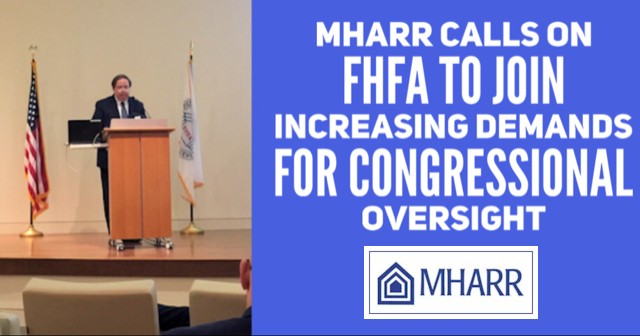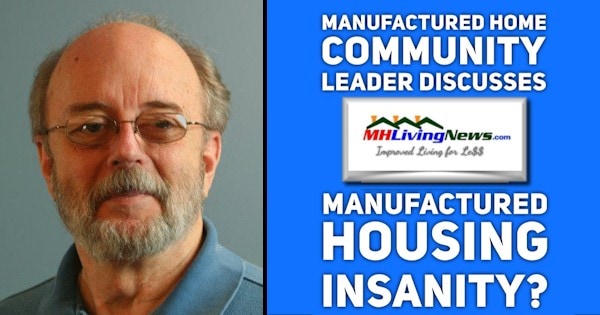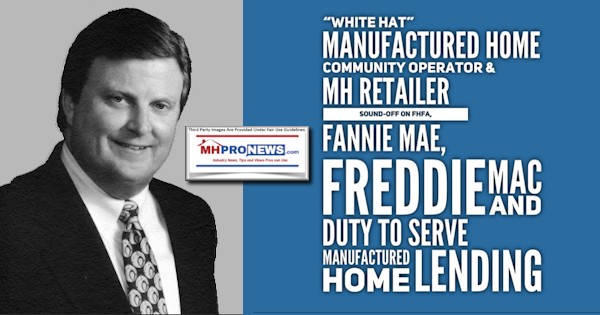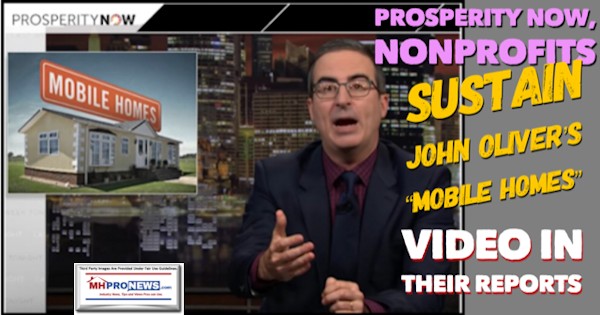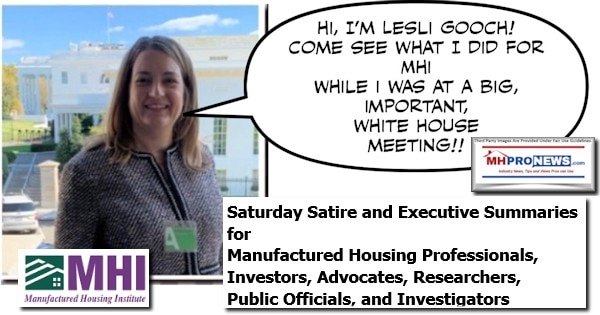 Manufactured Double Talk? Analyzing New Land-Lease Manufactured Home Community Developments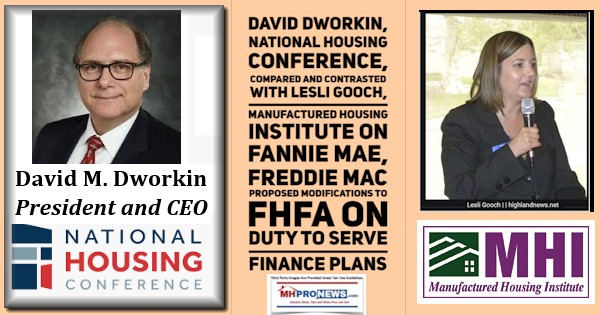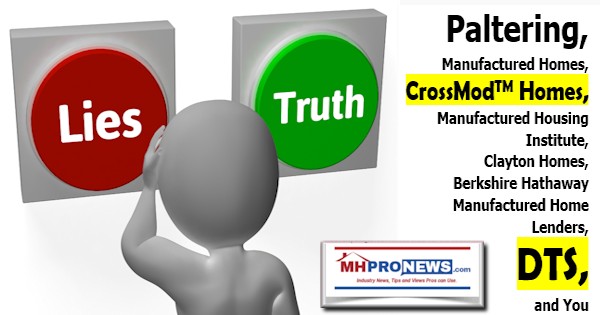 21st Mortgage News Tip – Not Just DTS Chattel Lending Being Diverted, plus Manufactured Home Investing, Stock Updates
Cavco, Sun, ELS Public Statements Point to Problems for MHI, Fannie, Freddie – Public Officials, Investor, Advocates, Professionals Alerts
Netflix's The Irishman, Manufactured Housing Industry Lawyers, HBO's John Oliver Strikes Again – Manufactured Home Sunday Weekly Review 12.22 to 12.29.2019
Are Big VW, Fiat Chrysler, BMW Automotive Lawsuits with SEC Signaling Woes for Publicly Traded Manufactured Housing Institute (MHI) Members?
Sam Zell's Equity Life's Properties (ELS) Score$ Again, Manufactured Home Communities Industry's Most Complete Report