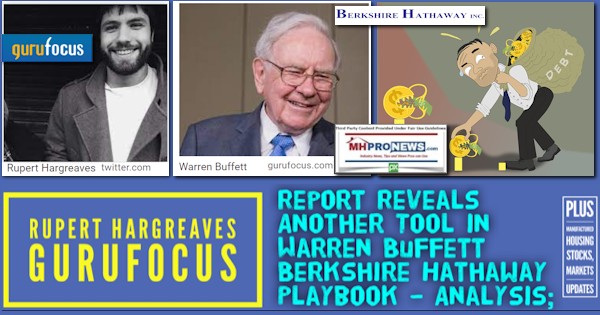 GuruFocus writer Rupert Hargreaves is largely a Warren Buffett Berkshire Hathaway (BRK) cheerleader.  That's not to say that Hargraves on occasion reveals concerns. One example, previously reported by MHProNews, is the quotation below about moats and Clayton Homes. That noted, in as much as an apparently fundamental premise of GuruFocus is admiration for Buffett and his methods at Berkshire, it is useful to keep an occasional eye on what they report and promote. This week that occasion eye yielded the following insights from Hargraves on a method that Buffett uses to maximize profit while minimizing risk and not directly investing in corporate stock.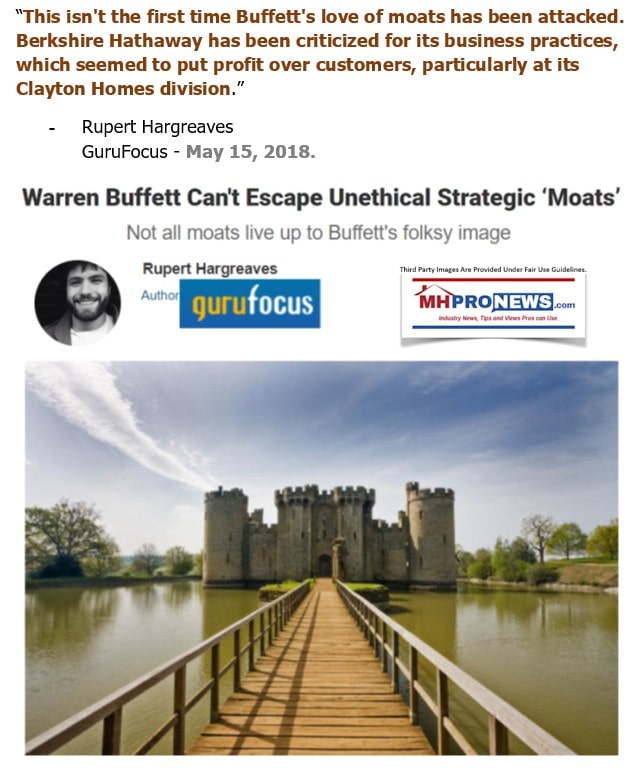 Note that following his report and analysis there will be a few related points that were not covered by Hargraves. They arguably fit his contention, but add additional color and insights. The typos below are in the original (note: not a tag, we get typos too. So has CNN and others, even in headlines).
Why Buffett Likes Loans and Preferred Stock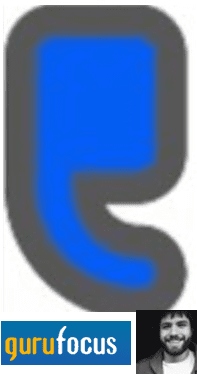 Loaning money to businesses
An investment structure that Warren Buffett (Trades, Portfolio) has been making more and more use of in recent decades is a loan structure.
Buffett, and by association, Berkshire Hathaway (BRK.A, Financial) (BRK.B, Financial), have been loaning money out to other companies for decades. While the Oracle of Omaha's favorite route for investing has remained equity investing, when an opportunity has presented itself, Buffett has been quick to put together a package of debt, either with preferred equity or loans, to help finance an institution.
Berkshire started putting together these large deals towards the end of the 1980s. This is when the conglomerate began to become a force to be reckoned with in the financial markets.
The size of the business meant that it had become increasingly difficult for Buffett to deploy large amounts of cash that would move the needle in the equity markets. At this point, his reputation had also grown significantly, which would have made it difficult for him to buy a sizeable position without the stock reacting.
One of the first deals that really hit the headlines was Berkshire's $700 million investment in Solomon Brothers' preferred stock in 1987. In this case, the security was to pay 9% and be convertible after three years into Salomon common stock at $38 a share.
Two years later, in 1989, Buffett invested $600 million of Berkshire's cash in Gillette's preferred stock with an 8.75% yield.
These are not the only deals Berkshire completed using a similar structure around this time. As time has moved on, Buffett has repeated the playbook. He was particularly active during the financial crisis, when he used $5 billion to buy preferred stock in Goldman Sachs (GS, Financial) and invested $300 million in motorcycle-maker Harley-Davidson (HOG, Financial) with a 15% interest rate.
I have already noted that these deals allowed Buffett to deploy large amounts of capital at high rates of return relatively quickly. Still, there was another reason why the Oracle decided to take this route rather than buy the equity of these companies. He explained why at the 2010 annual meeting of Berkshire investors when discussing the Harley-Davidson position:
"Now, there were different risk profiles, obviously, in investing. And the truth is, I don't know whether Harley-Davidson equity is worth $33 or $20 or $45. I just have no view on that…But I do know, or I thought I knew, and I think I was right, that, A) Harley-Davidson was not going out of business. And that, B) 15 percent was going to look pretty damned attractive…I knew enough to lend them money; I didn't know enough to buy the equity. And that's frequently the case…I think I can make very good money, as we did on Harley-Davidson, with a very simple decision, just a question of, "Are they going to go broke or not?" as opposed to a tougher decision, "Is the motorcycle market going to get diminished significantly? And, you know, are the margins going to get squeezed somewhat?" And all of that. I'll go with a simple decision."
Put simply, Buffett admitted that he didn't know a lot about the company and its market, but he did know it wasn't going to go bankrupt and he could earn a high return.
The odds of success 
The odds of success were pretty high on these kinds of investments. It's a simplistic way of looking at investing, but it is one that works. Regardless of how successfull the business turned out to be, as long as they could repay their debts, Berkshire would make an easy profit.
Unfortunately, these kinds of opportunities do not come around very often, especially for individual investors. Buffett can help bail out large corporations and dictate the terms of his deals. Individual investors cannot.
Still, there were two things we can take away from this. First of all, not all of Buffett's deals are as simple as they appear. He often achieves more advantageous terms which should make investors think twice about copying his trades (an easier way to copy Berkshire's trades is to just buy Berkshire).
Secondly, good investors are flexible and focus on the probability of success as well as financial return. If the odds are attractive, one may be able to invest with limited information…##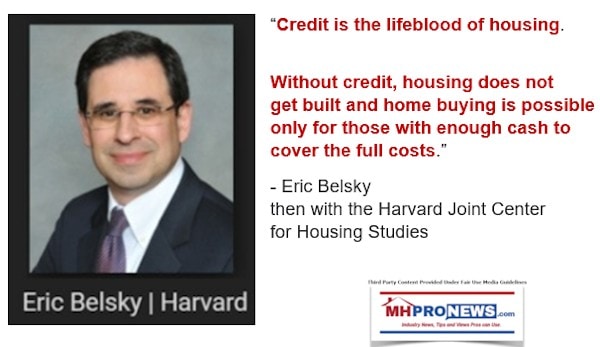 Additional Information, More MHProNews Analysis and Commentary
Having observed and reported on Berkshire Hathaway owned Clayton Homes, 21st Mortgage Corporation, Vanderbilt Mortgage and Finance (VMF) and related as it relates to manufactured housing, several points have come to light based on a range of reports, sources, and investigations. In no specific order of importance are the following. Some of this is 'stating the obvious' but that practice can bring clarity.
Credit is vital for big ticket sales such as manufactured homes.
That credit is necessary for businesses. In our profession, manufactured home retailers routinely use floorplan credit. Producers may borrow for a variety of reasons. Communities owners borrow to finance their commercial real estate, and so on. and for consumers, such as access to
Capital access, or the lack of capital access, can clearly impact a business or the industry a business operates in.
Use of nonprofits to influence media, public opinion, and the marketplace.
Use of deception, misdirection, and moat methods.
See the reports linked below for more.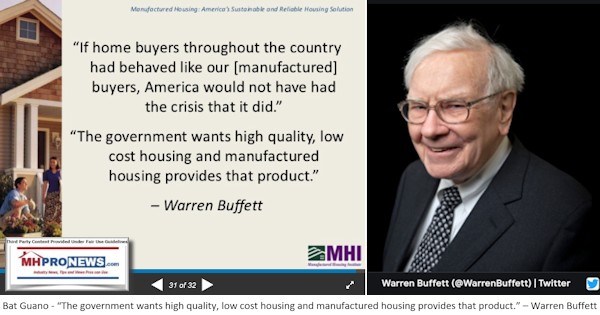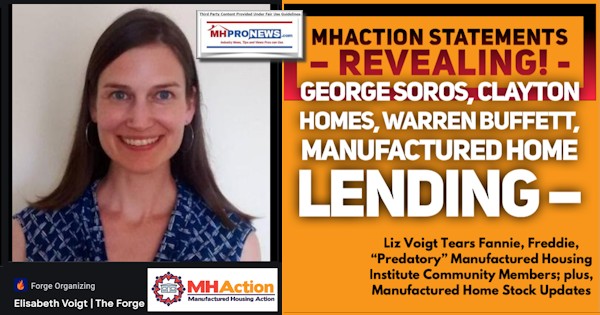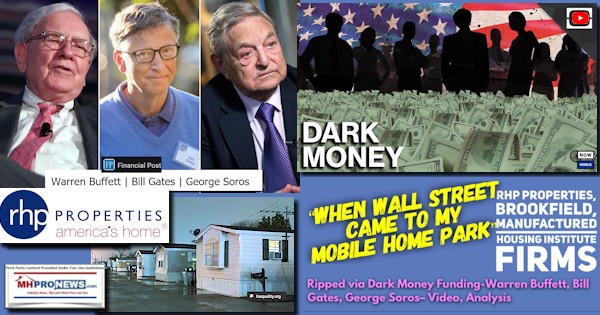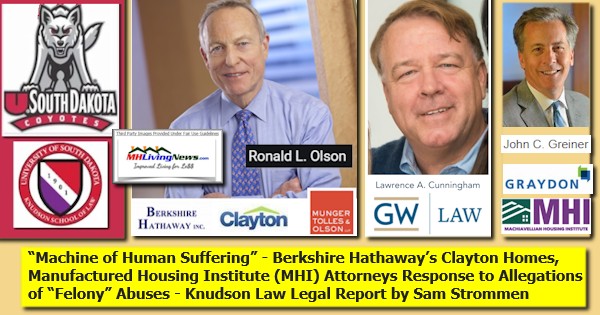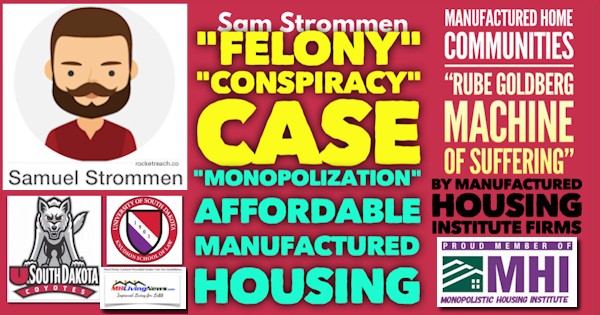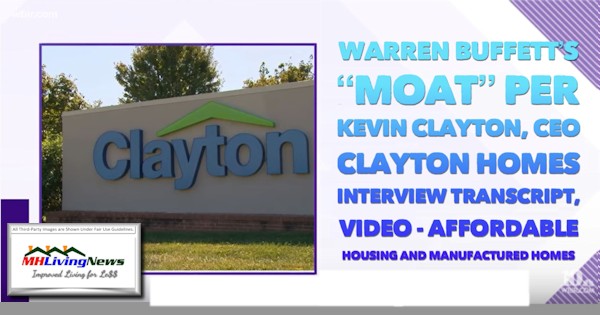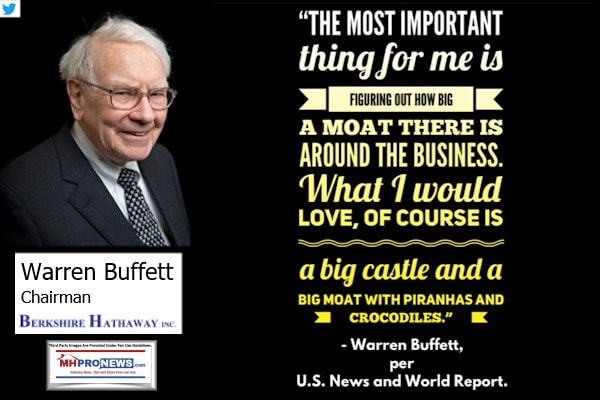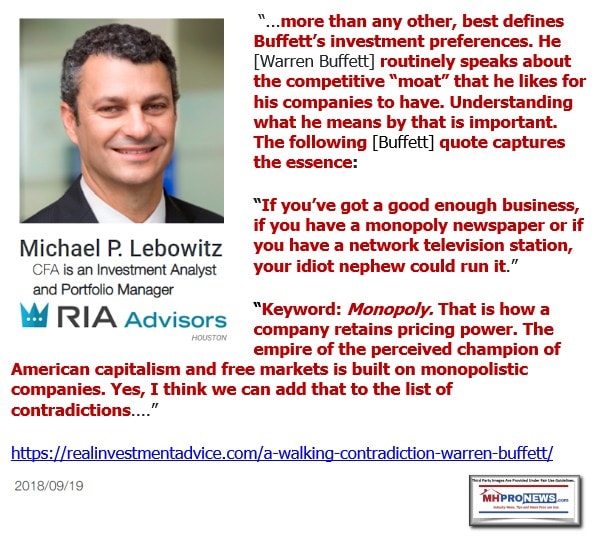 Next up is our business daily recap of yesterday evening's market report, related left-right headlines, and manufactured housing connected equities.
The Business Daily Manufactured Home Industry Connected Stock Market Updates.  Plus, Market Moving Left (CNN) – Right (Newsmax) Headlines Snapshot. While the layout of this daily business report has been evolving over time, several elements of the basic concepts used previously are still the same. For instance. The headlines that follow below can be reviewed at a glance to save time while providing insights across the left-right media divide. Additionally, those headlines often provide clues as to possible 'market-moving' news items.
Market Indicator Closing Summaries – Yahoo Finance Closing Tickers on MHProNews…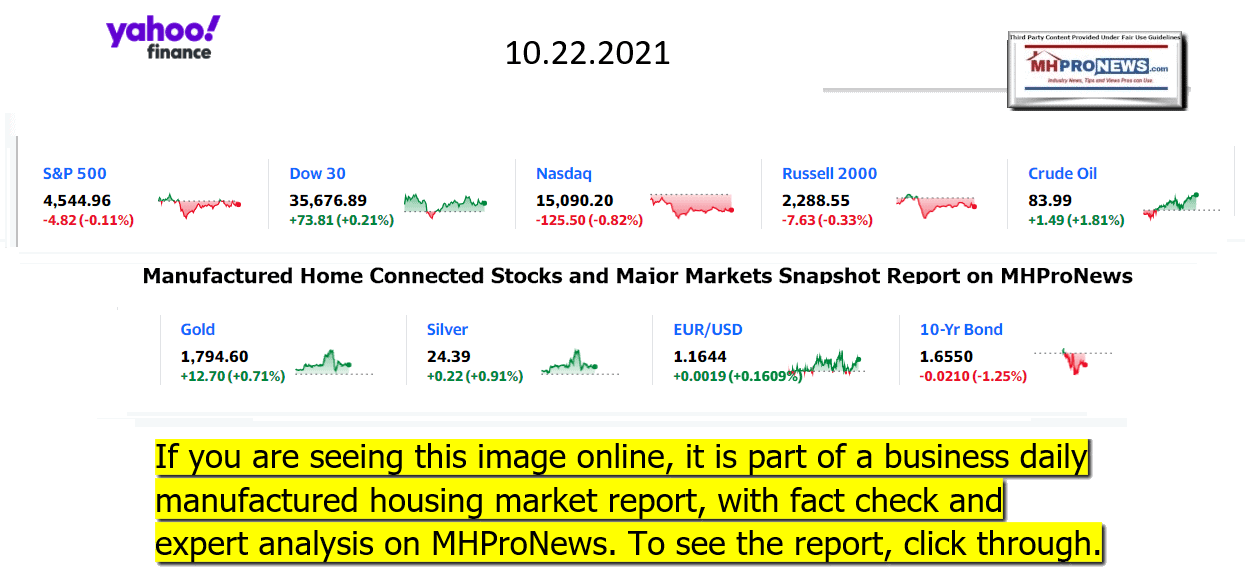 Headlines from left-of-center CNN Business – from the evening of 10.22.2021
Wall Street frenzy
US President Donald Trump speaks during a "Make America Great Again" rally at the Eastern Kentucky University, in Richmond, Kentucky, on October 13, 2018.
Trump SPAC skyrockets as much as 1,657% since deal was announced
Housing is the economy's Energizer bunny: It keeps going and going
Walmart recalls aromatherapy spray that contained deadly bacteria
The world's biggest economies are losing steam
Vaccines are helping the economy return to normal. Supply chain problems are holding it back
After a pair of scandals, Fed bans officials from buying stocks
Soaring meat prices a tough sell for barbecue pitmasters
Biden's fixes to the student loan forgiveness program are a good start, but they aren't enough
CNN town hall: President Biden expects gas prices will stay high until 2022
Tesla fans cry foul as Biden administration moves toward Autopilot regulations
How to turn down a job offer
Buying a home or refinancing? A 30-year mortgage may not be for you
Home sales rebound while prices continue to climb
Evergrande has made a key bond payment that keeps it out of default, Chinese state media reports
The NBA is caught once again between free speech and the lucrative Chinese market
RISK TAKERS Amazon warehouse worker: These jobs pay above minimum wage, but there's a catch
Content by Quicken Loans
Recalculate your new house payment
Workers are seeking unions at Starbucks, Dollar General and Amazon locations. Here's why that matters
Crews offload the SM Ningbo at the Port of Portland on October 20, 2021 in Portland, Oregon. Port officials say that they've almost doubled their operations throughout the pandemic to help ease the supply chain backlog in other cities.
Business group warns of mass layoffs and 'catastrophic' supply chain disruptions from Biden's vaccine mandate
This meat is soon disappearing from Chipotle's menu
RISING PRICES
Female pigs stand in the pens of a gestation barn at Lehmann Brothers Farms LLC in Strawn, Illinois, U.S., on Thursday, March 22, 2012.
Pork is already expensive. This animal-welfare law could push prices higher
The company behind Ben & Jerry's is hiking prices
Prices are soaring for Christmas trees and decor
These toiletry items may soon be more expensive
Prices aren't coming back to earth anytime soon
GOING ELECTRIC
The glitzy electric Mercedes EQS could be its most important car in decades
Stellantis is planning an EV battery factory
Mustang Mach-E GT amps up electric lineup
GM: Switching to electric will help double our sales
Rolls-Royce teases electric car
Headlines from right-of-center Newsmax – evening of 10.22.2021
Garland Under Pressure to OK Hunter Biden Special Counsel
Many Republican lawmakers are pressing Attorney General Merrick Garland to appoint a special counsel to look into the art sales of Hunter Biden, whose works are set to be sold for $500,000. Some critics suspect the sales are a means of peddling influence and access to the White House and Hunter's dad, Joe. [Full Story]
Newsmax TV
Fitzgerald: AG Garland Ducked GOP Questions | video
Yair Netanyahu: 'Outrageous' to Reopen Jerusalem Consulate | video
Fitzgerald: AG Garland Ducked GOP Questions
Hinson: Administration 'Turned a Blind Eye' to Border | video
Trump Jr.: Fauci, Collins Will Blame Others for Gain-of-Function 'Lies' | video
Blackburn: Legislation Protects Workers From Biden Mandate | video
Reschenthaler: Dems 'Overplaying Their Hand' on Spending Bill | video
More Newsmax TV
Newsfront
Israel Outlaws Palestinian Rights Groups, Alleging Terrorism
Israel on Friday effectively outlawed six prominent Palestinian human rights groups by declaring them terrorist organizations, a major escalation of its decades-long crackdown on political activism in the occupied territories.The declaration appeared to pave the way for…… [Full Story]
Related Stories
Report: Israeli Military Training for Attack on Iran
China Vows No Concessions on Taiwan After Biden Comments
China on Friday said there is "no room" for compromise or concessions [Full Story]
Judge Sets Nov. 4 Hearing for Trump's Executive Privilege Claim
A U.S. judge will consider on Nov. 4 former President Donald Trump's [Full Story]
Vatican Cardinal Mueller Calls for Exemptions on Vaccines
Christians should be allowed to follow their conscience and opt [Full Story] | video
Supreme Court Declines Biden Request to Block Texas Abortion Law
The Supreme Court is not immediately blocking the Texas law that bans [Full Story]
CDC: Definition of Full Vaccination for COVID-19 May Change
Biden administration officials urged eligible Americans on Friday to [Full Story]
Related
Pfizer COVID-19 Vaccine More Than 90 Percent Effective in Kids
Is it Time to Get a COVID-19 Booster? Which One?
Some South Florida Schools May Relax Mask Mandate
California Maskless Woman in Store Convicted of Trespassing
Walmart Recalls 3,900 Bottles of Room Spray Over Bacteria Fears
Walmart Inc. is recalling around 3,900 bottles of its Better Homes [Full Story]
Sean Spicer: Mainstream Media Painting Fake World Around Biden
The mainstream media is not telling Americans the full truth about [Full Story]
Media Distorts Netflix Protest to Paint 'We Like Dave' Supporter as Villain
A counterprotester holding a "We Like Dave" sign at this week's [Full Story] | platinum
Actor Peter Scolari of TV's 'Bosom Buddies' Dead at 66
Peter Scolari, who co-starred with Tom Hanks in TV's "Bosom Buddies," [Full Story]
Liberals in All Walks of Life Begin Waking Up From 'Woke' Culture
Liberals may finally be waking up to the harsh reality that "woke" [Full Story] | platinum
Two Police Officers Injured, Suspect Killed in Florida Shooting
Two police officers and a civilian were injured Friday morning and a [Full Story]
Alec Baldwin: 'My Heart Is Broken' Over Fatal Movie Set Shooting
Hollywood star Alec Baldwin said on Friday "my heart is broken" after [Full Story]
Related
Alec Baldwin Fires Prop Gun That Kills 1 on Set of 'Rust'
Woman Shot on Film Set Remembered as Gifted Cinematographer
Garland Under Pressure for Hunter Biden Special Counsel
Attorney General Merrick Garland is dodging questions about whether [Full Story]
US Budget Deficit Hits $2.77T in 2021, 2nd Highest
The U.S. budget deficit totaled $2.77 trillion for 2021, the second [Full Story]
Fed's Powell: High Inflation Could Last into Next Year
Federal Reserve Chair Jerome Powell said on Friday that the U.S. [Full Story]
Zogby Poll: Nearly 30 Percent Skipping Meals Because of High Prices
Nearly 3 in 10 people say the increased cost of food, sparked by [Full Story]
Fauci: Mix and Match COVID-19 Boosters OK, But Original Vaccine Recommended
Americans can choose a COVID-19 booster shot that is different from [Full Story]
Millionaire Robert Durst Charged With 1982 Murder of Wife Kathie Durst
Millionaire real estate scion Robert Durst has been charged in [Full Story]
AOC Backs Radical NY Voting Law Changes
S. Rep. Alexandria Ocasio-Cortez, D-N.Y., and other far-left [Full Story]
DOJ Inspector General: McCabe Lied Under Oath
Justice Department Inspector General Michael Horowitz said in [Full Story]
Biden: I Guarantee Free Community College
President Joe Biden, while acknowledging tuition-free community [Full Story]
China Vows No Concessions on Taiwan After Biden Comments
China on Friday said there is "no room" for compromise or concessions [Full Story]
Sheriff Says Family on California Hike Died of Extreme Heat
A Northern California family found dead on a hiking trail near the [Full Story]
Queen Elizabeth II Back at Castle Following Hospital Visit
Britain's Queen Elizabeth II was back at Windsor Castle on Friday and [Full Story]
At Least 9 Other Bodies Found Amid Laundrie, Petito Searches
A silver lining in the extensive searches for now-dead Brian Laundrie [Full Story]
At United Nations, Afghan Women Appeal: Don't Let Taliban In
A group of Afghan women urged the United Nations to block the Taliban [Full Story]
Dave Chappelle: I'm Willing to Talk to Netflix Employees About Jokes
Comedian Dave Chappelle says he is willing to sit down with angry [Full Story]
White House, Dems Hurriedly Reworking $2 Trillion Biden Plan
The White House and Democrats are hurriedly reworking key aspects of [Full Story]
Blinken Spoke to Bogota Embassy Staff Affected by Havana Syndrome
S. Secretary of State Antony Blinken on Thursday met with U.S. [Full Story]
Report: Expanded Child Tax Credit Payments Could Last Just 1 More Year
The expanded child tax credit payments may last for one more year [Full Story]|
Trump Issues Free Gift to All Supporters, (Liberals Are Demanding It Be Banned!)
com
More Newsfront
Finance
SPAC Tied to Trump's Social Media Network Surges for Second Day
Shares of the blank-check acquisition company that plans to publicly list former U.S. President Donald Trump's new social media venture soared again on Friday, with trading halted multiple times due to volatility. [Full Story]
Implant for Chronic Eye Disorder Wins FDA Approval
Powell Says Inflation Risks Rising, but Fed Can Be 'Patient'
Walmart Recalls 3,900 Room Sprays on Possible Dangerous Bacteria Contamination
Options Traders See Smooth Sailing as Fed Taper Looms
More Finance
Health
Pfizer COVID-19 Vaccine More Than 90 Percent Effective in Kids
Kid-size doses of Pfizer's COVID-19 vaccine appear safe and nearly 91% effective at preventing symptomatic infections in 5- to 11-year-olds, according to study details released Friday as the U.S. considers opening vaccinations to that age group. The shots could begin early… [Full Story]
Implant for Chronic Eye Disorder Wins FDA Approval
Walgreens US Stores Roll Out Moderna, J&J COVID-19 Boosters
Israeli Scientists Slash Cancer Tumor Growth in Half
Just 5 Hours of Exercise Weekly Cuts Your Cancer Risk
Manufactured Housing Industry Investments Connected Equities Closing Tickers
Some of these firms invest in manufactured housing, or are otherwise connected, but may do other forms of investing or business activities too.
NOTE: The chart below includes the Canadian stock, ECN, which purchased Triad Financial Services, a manufactured home industry lender
NOTE: Drew changed its name and trading symbol at the end of 2016 to Lippert (LCII).
NOTE: Deer Valley was largely taken private, say company insiders in a message to MHProNews on 12.15.2020, but there are still some outstanding shares of  the stock from the days when it was a publicly traded firm.  Thus, there is still periodic activity on DVLY.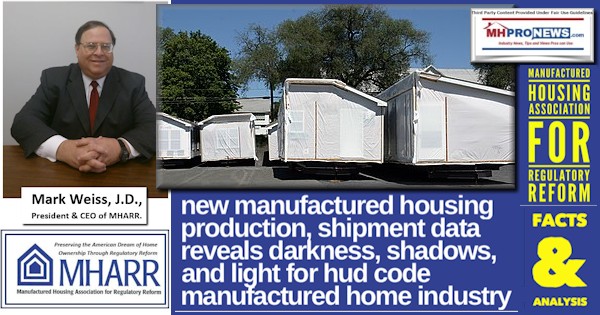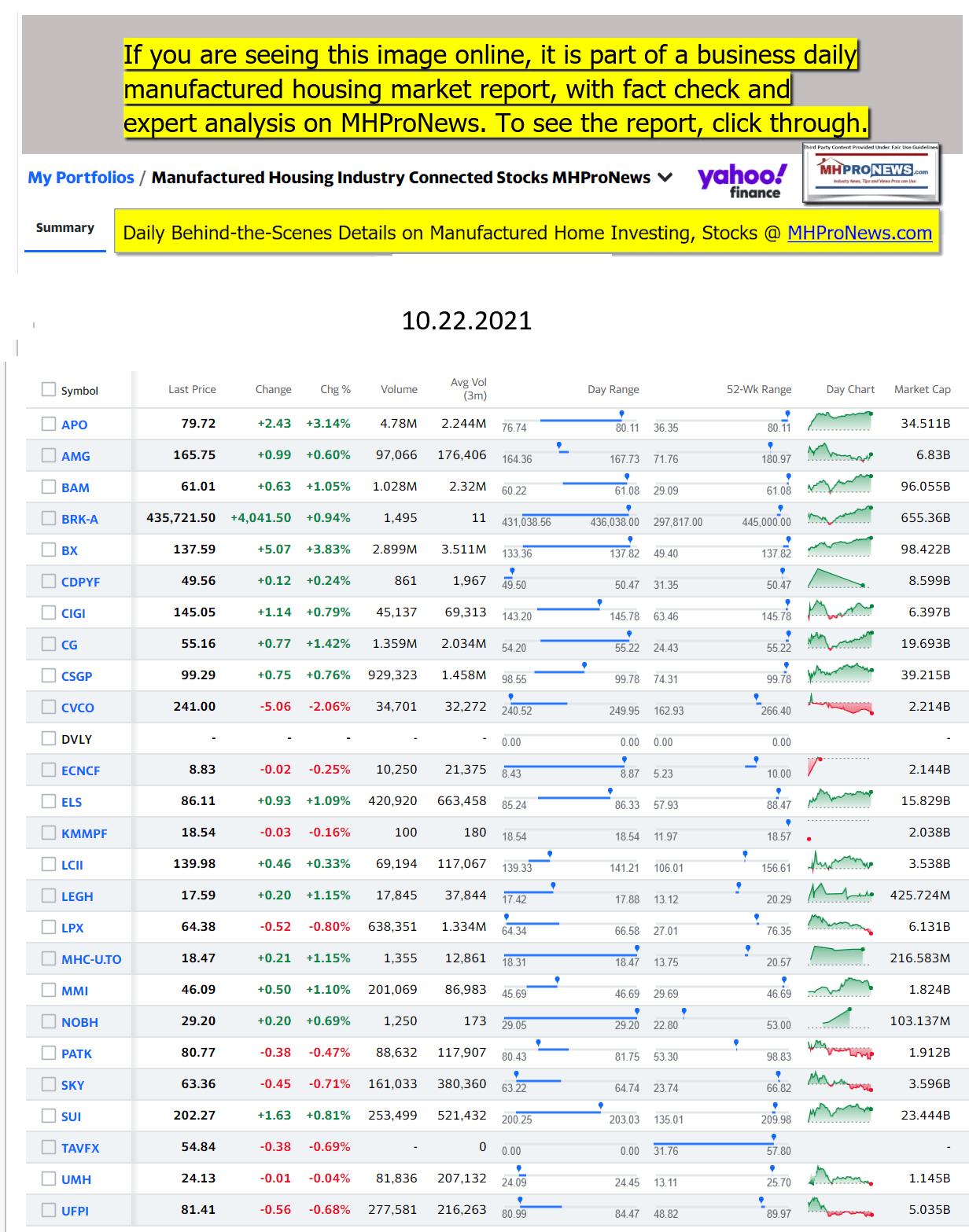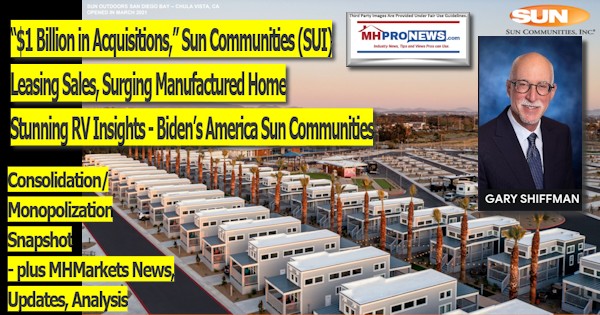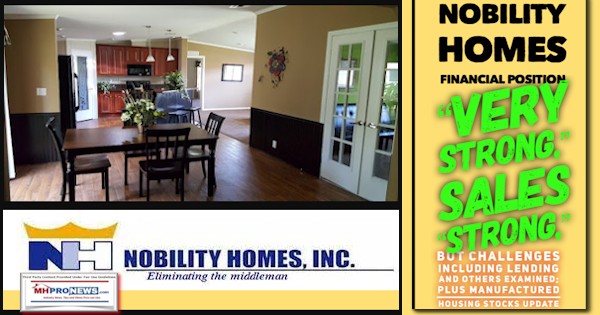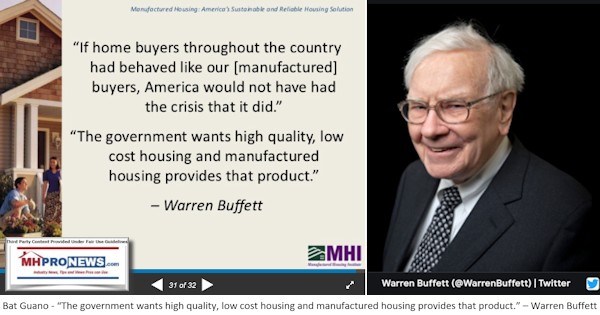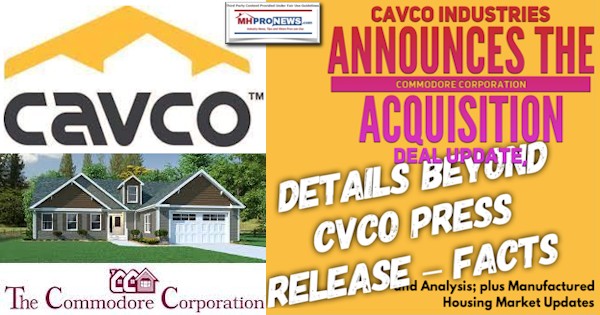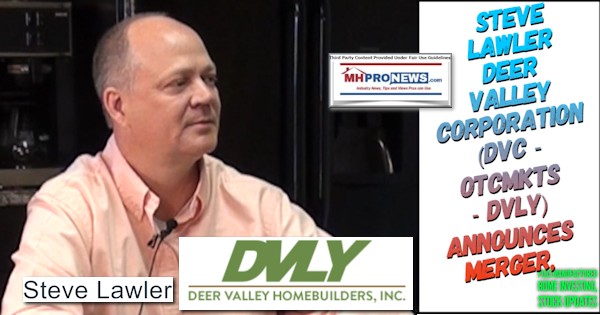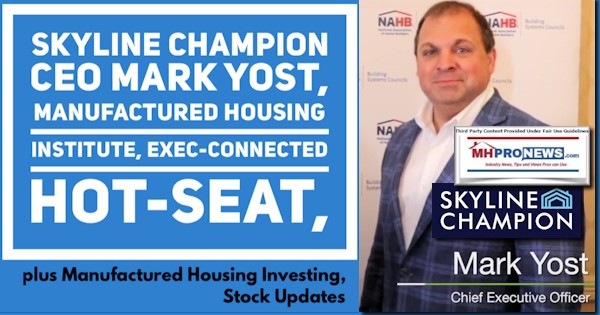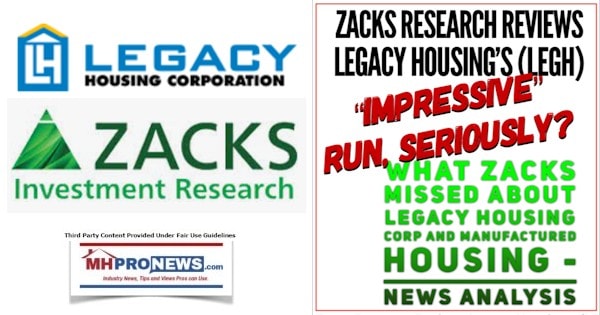 As the Summer of 2021 draws to a close…
Berkshire Hathaway is the parent company to Clayton Homes, 21st Mortgage, Vanderbilt Mortgage and other factory built housing industry suppliers.
· LCI Industries, Patrick, UFPI, and LP each are suppliers to the manufactured housing industry, among others.
· AMG, CG, and TAVFX have investments in manufactured housing related businesses. For insights from third-parties and clients about our publisher, click here.
Enjoy these 'blast from the past' comments.
MHProNews. MHProNews – previously a.k.a. MHMSM.com – has celebrated our 11th year of publishing, and is starting our 12th year of serving the industry as the runaway most-read trade media.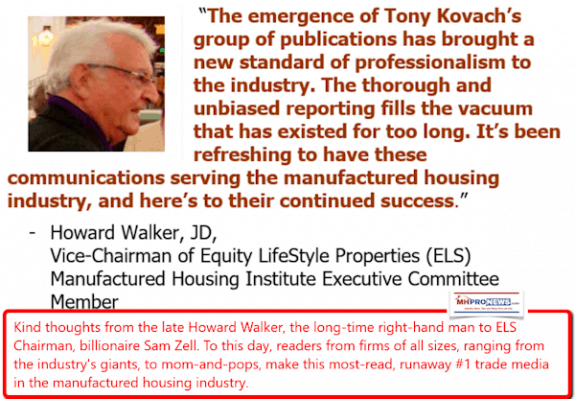 Sample Kudos over the years…
It is now 11+ years and counting…
Learn more about our evolutionary journey as the industry's leading trade media, at the report linked below.
· For expert manufactured housing business development or other professional services, click here.
· To sign up in seconds for our industry leading emailed headline news updates, click here.

Disclosure. MHProNews holds no positions in the stocks in this report.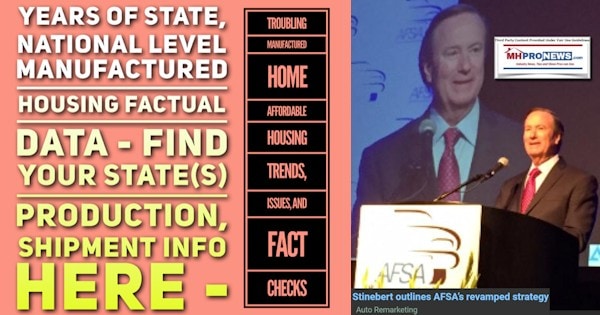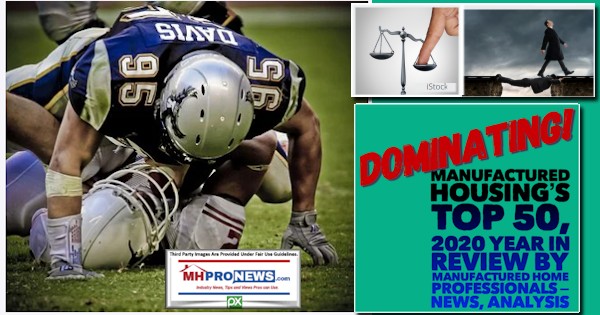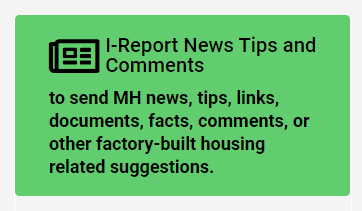 That's a wrap on this installment of "News Through the Lens of Manufactured Homes and Factory-Built Housing" © where "We Provide, You Decide." © (Affordable housing, manufactured homes, stock, investing, data, metrics, reports, fact-checks, analysis, and commentary. Third-party images or content are provided under fair use guidelines for media.) (See Related Reports, further below. Text/image boxes often are hot-linked to other reports that can be access by clicking on them.)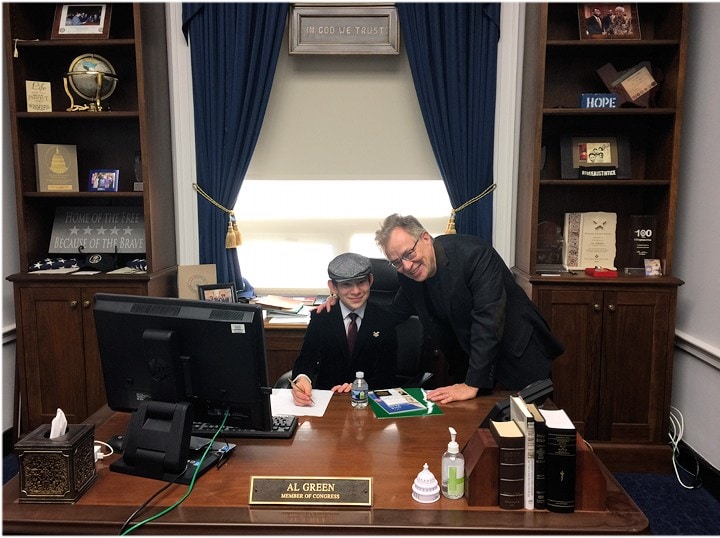 By L.A. "Tony" Kovach – for MHProNews.
Tony earned a journalism scholarship along with numerous awards in history. There have been several awards and honors and also recognition in manufactured housing. For example, he earned the prestigious Lottinville Award in history from the University of Oklahoma, where he studied history and business management. He's a managing member and co-founder of LifeStyle Factory Homes, LLC, the parent company to MHProNews, and MHLivingNews.com. This article reflects the LLC's and/or the writer's position, and may or may not reflect the views of sponsors or supporters.