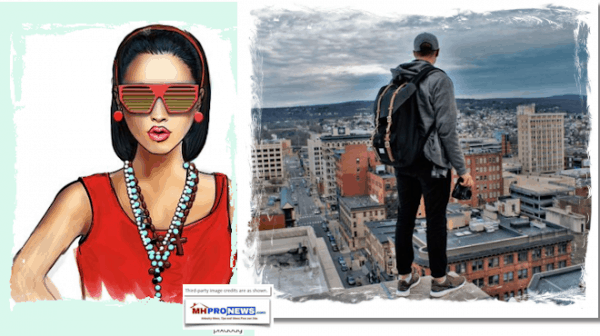 Among the larger groups of mainstream housing shoppers are millennials.
"Millennials have surpassed Baby Boomers as the nation's largest living generation, according to population estimates released this month by the U.S. Census Bureau. Millennials, whom we define as those ages 18-34 in 2015, now number 75.4 million, surpassing the 74.9 million Baby Boomers (ages 51-69)," per Pew Research, in an April 2016 report.
The National Association of Realtors ® (NAR), Zillow and others have done in depth research on those millennials.
" The millennial generation is now the nation's largest age group, according to the U.S. Census Bureau," Arkansas State University said in a marketing report. " These young adults, between the ages of 18-34, are digital natives with enormous social influence and purchasing power. Millennials dominate the workforce and the consumer market."
Unfortunately, only a tiny sliver of millennials are considering manufactured homes.
" For more than a decade, Zillow® has been helping millions of Americans do their homework." With those words, begins Zillow Group's Forward to their "CONSUMER HOUSING TRENDS REPORT 2016." Perhaps unwittingly, many of the facts Zillow's interesting and in-depth housing report on consumer desires brings forth, indirectly point to reasons why manufactured housing could be growing at an ever-faster rate than the double-digit growth it is already enjoying .
When attending the normal Manufactured Housing Institute (MHI) or Manufactured Housing Association for Regulatory Reform (MHARR) meetings – to put it politely – the attendees tend to come more from the 'getting gray hair' age groups, as opposed to from among millennials.
That said, thousands of millennials are working in manufactured housing.  They are performing in a variety of positions that largely span the spectrum of roles, save the higher levels and C-suites.
Beyond sheer numbers, what do those millennials bring to the table?
What are their political, economic, social, spiritual, or ethical beliefs?
How do those play out politically, and in the workplace?
The report linked below offers some sobering indications.
Troubling New Study Reveals a Millennial Trend, Business, Economic, Political Impact 
Practicing What's Preached
MHProNews has from the outset believed that problems need to be explored, understood, and met with fixes and solutions.
So, to balanced out the concerns linked above, we published this report that industry professionals can share with their millennial colleagues and team mates.
"Death by Government," Fascism, Communism, Socialism, 'Big Brother,' per Williams, Rummel and Owens
2017, Engaging Millennials with a Millennial
For several months last year, MHProNews entered into a practical test.
Imagine for a few moments, a Bernie Sanders voter, with typical Sanders world-views.
Then imagine someone who also has an open mind, and appeared to be coachable.
Then, picture taking a millennial and walking them through some research and writing assignments that yielded lessons relevant to manufactured housing business, investors, and home owners. Also visualize research and writing assignments for such a millennial on political, and economic issues that impact the nation, and the factory-built home industry.
Julia Granowicz
Generational Buyers, Millennials, Boomers & Manufactured Homes
Economic Freedom, Millennial Considers Founders Through Lens of Ron Paul, Walter Williams, Milton Freidman
Certain Voices are Pushing It – Would Universal Income Help or Hurting Americans?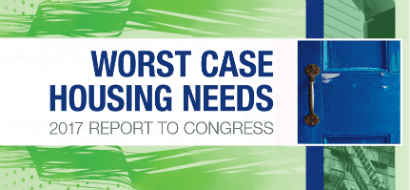 Vicious Cycle of Entitlement, Addiction and Keeping the Sick, Sick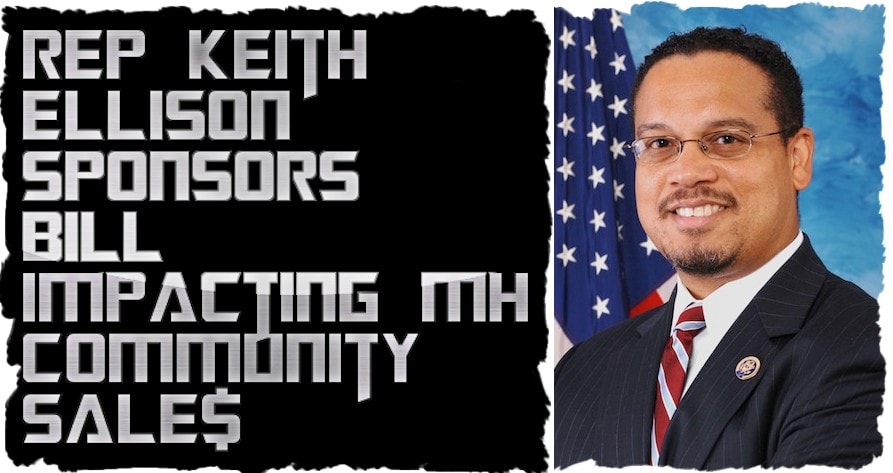 2018, 2020 Campaigns Underway, Bernie & Jane Sanders, Scandals, and Democratic Party Rebranding
Food Stamp Enrollment Down, Employment Up and Industry Opportunities Growing 
MH Estates – Manufactured Housing, Community Sector, Reimagined
Life After Hurricane Irma…
Note that it was in the aftermath of Irma, for reasons professionals ought not disclose, that this millennial test came to an abrupt halt.
Life, happens.
But what the above reflects to any objective analysis is that people who are properly engaged, can be nurtured in positive, productive ways.
The long-term investment in time, talent, and treasure in the future, pays.
Q2 2018
The Daily Business News will strive to complete its look back at 2017, and look ahead to 2018 by the end of this week.
But as a teaser for later in this New Year, 2018, look for new initiatives from MHLivingNews and MHProNews to come once the 'show season' for manufactured housing draws to a close.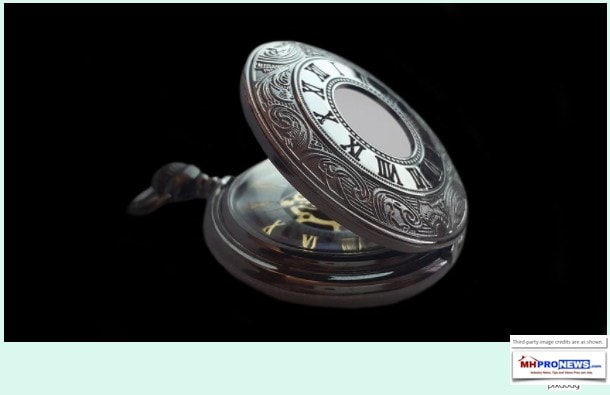 3:1 "To every thing there is a season, and a time to every purpose under the heaven:
2 A time to be born, and a time to die; a time to plant, and a time to pluck up that which is planted;
3 A time to kill, and a time to heal; a time to break down, and a time to build up;
4 A time to weep, and a time to laugh; a time to mourn, and a time to dance;
5 A time to cast away stones, and a time to gather stones together; a time to embrace, and a time to refrain from embracing;
6 A time to get, and a time to lose; a time to keep, and a time to cast away;
7 A time to rend, and a time to sew; a time to keep silence, and a time to speak;
8 A time to love, and a time to hate; a time of war, and a time of peace." Ecclesiastes 3:1-8 (Bible Hub, KJV).  ## (News in review, 2017, millennials, analysis, commentary.)
## (Manufactured Home Marketing-Sales-Management, 2017 Monday Morning Sales Meeting Recaps, analysis, commentary.)
Notice 1: Looking for our emailed MH Industry headline news updates? Click here to sign up in 5 seconds. You'll see in the first issue or two why big, medium and 'mom-and-pop' professionals are reading them by the thousands, typically delivered twice weekly.
Notice 2: Want sustainable growth? Join the Manufactured Housing Revolution team's proven marketing and other MH Professional Services, click here.
(Image credits are as shown above, and when provided by third parties, are shared under fair use guidelines.)

Submitted by Soheyla Kovach to the Daily Business News for MHProNews.com.