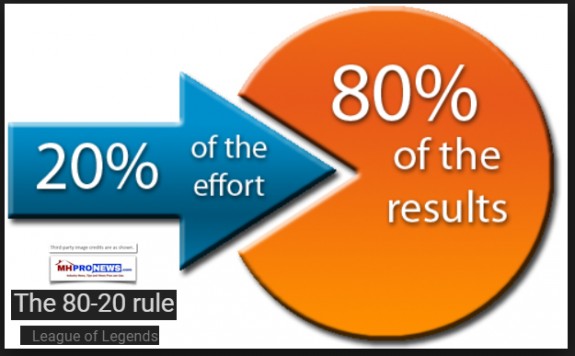 Before we get into the featured image at the left, and the headline above, some background will be useful to tee-up this Monday Morning Sales Meeting.
Messages, calls, visits, and inquiries from marketers are among the common visitors to MHLivingNews.com and MHProNews.com.
So, perhaps it's no surprise that a marketer for Clayton Homes recently reached out to publisher L. A. 'Tony' Kovach, to praise the "thought leadership" of these pro-industry trade media platforms.
The manager had specific requests and proposals for working between Clayton Homes and the MH Industry trade publications owned/operated by LifeStyle Factory Homes, LLC.
More on that outreach from Clayton in the days ahead.
But next, another factual note.
Among the larger-to-giant industry companies, are hundreds of employees and/or contractors who communicate and exercise ties to MHProNews and/or our sister-site.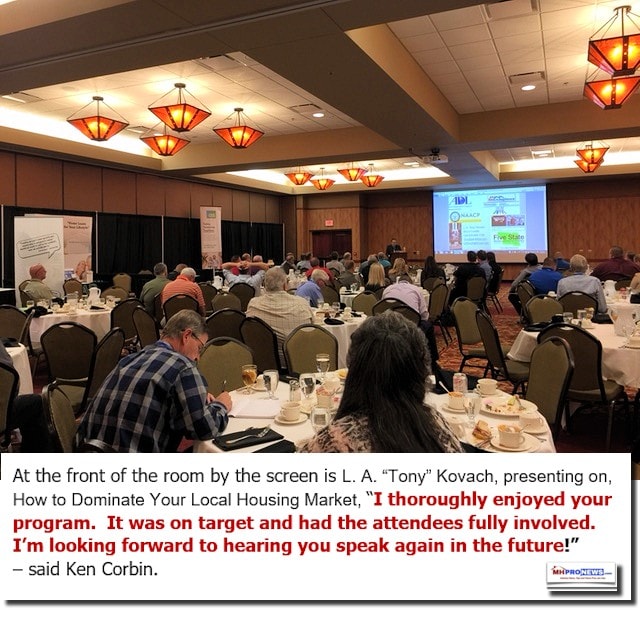 Many of those professionals are naturally on board with what their respective MH company's leadership do. Others have doubts or concerns. In a pluralistic society, that's natural.


But what some other business owners, and executives, are telling MHProNews is similar to what that Clayton marketing manager recently said.
MH Industry leaders are seeing:
"Thought Leadership," or much needed
"Institutional Memory,"
"Street Cred," or
"one of the few voices," along with most and notably "including MHARR," willing to challenge the often "dead ends, false, or disproven claims of those who have sold the industry's independents out."
New Year, New Resolutions for Backing Away from "Dead Ends"
Among recent messages was an independent who said that the recent "Smoking Gun" reports were a wake-up call.
Killing Off 100s of Independent Manufactured Home Retailers, Production Companies – Tim Williams/21st Mortgage "Smoking Gun" Document 2
Another independent, expressing a thank you in a message about that same "Smoking Gun" subject said that those independents who don't take the threats and controversies seriously are "in denial."
In the closing weeks of 2017, MHProNews' in-depth and cross-referenced reports has drawn attention from media, legal, public officials, and other researchers.
Note: that kind of research by media, legal, or other researchers is often a slow dance.
Long-time Daily Business News readers recall that when MHI did their Dick Ernst interview with PBS NewsHour, it was many weeks before PBS produced and, aired and then promoted that 'news report' on what they sadly labeled a "Bad Bargain."
For example, that roughly $40,000 "down payment" on a nearly $200,000 house could pay for a new entry level 3 bedroom, 2 bath manufactured homes outright. That kind of cash purchase would mean no mortgage payment. Or that $40,000 could pay some 80 percent of the cost of the home shown above, with a very modest $10,000 to finance.
One may or may need not agree with the politics of Warren Buffett or now President Donald J. Trump to agree that knowledge is potential power.
Monday Morning Sales Meeting, What Warren Buffett & President Donald Trump Profitably Agree On
It pays to know.
That knowledge ideally includes past ("institutional memory"), as well as recent events.  Then, that knowledge must be translated into an actionable plan, which must then be followed by the points noted in the graphic below.


3 Point Monday Morning Meeting – The Takeaway – for Starting 2018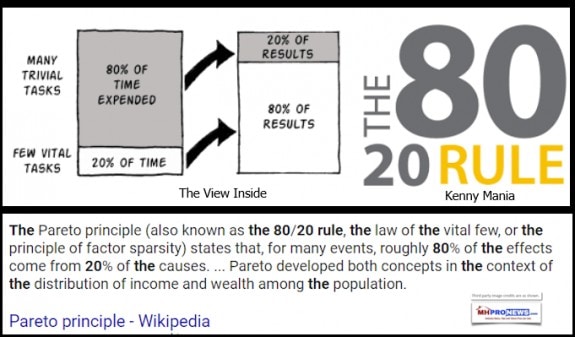 Some in the industry reject the "80-20 rule," saying that leadership and result are are more "90 – 10" or even "95 – 5."
Leaders Learn, and they keep learning through research, as well as testing.
Leaders invest in developing their team. Jim Clayton told MHProNews that his mantra includes "Learn, Earn, Return." They develop future leaders. Clayton invested time, talent, and  treasure in Team Training.
True leaders don't let labels, or other people's often wishy-washy opinions, stop them. A search for truth and useful knowledge is there for those willing to question, test, and discover everything.
The bottom line is that there are leaders and future leaders who have embraced what MHProNews and the MHLivingNews site's do for the factory-built home industry, notably for those companies or organizations that have worked directly with us.
As an example, a larger company said about their competitor in 2017, "Tony, you guys have made Sunshine Homes the best known independent in all of manufactured housing."  While there are other factors to their growth, Sunshine's sales manager said last year, that positive exposure is a factor that led them to strong growth with positive CSI in the past 2.5 years.  That growth was far higher than that of the industry at large, and it was achieved by attracting and serving the cash and stronger credit home buyers.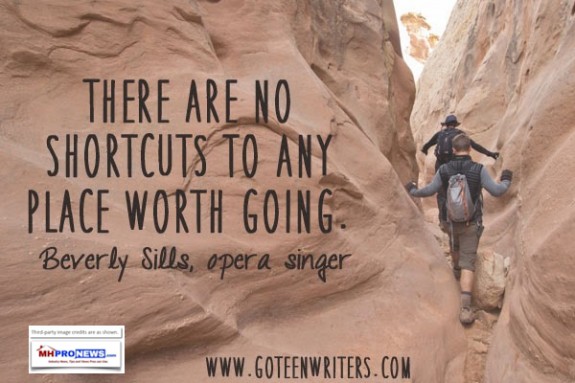 2017 Monday Morning Recap
If this is your first Monday Morning sales meeting, you can go back through the 2017 sessions in reverse order, starting from the link below.
From the independents, small to mid-sized == or Clayton and other giants, investors and others == they are on the pages of MHProNews.com daily by the thousands.
That's "Industry News, Tips, and Views that Pros Can Use." © ## (Manufactured Home Marketing-Sales-Management, 2017 Monday Morning Sales Meeting Recaps, analysis, commentary.)
Notice 1: Looking for our emailed MH Industry headline news updates? Click here to sign up in 5 seconds. You'll see in the first issue or two why big, medium and 'mom-and-pop' professionals are reading them by the thousands, typically delivered twice weekly.
Notice 2: Want sustainable growth? Join the Manufactured Housing Revolution team's proven marketing and other MH Professional Services, click here.
(Image credits are as shown above, and when provided by third parties, are shared under fair use guidelines.)

Submitted by Soheyla Kovach to the Daily Business News for MHProNews.com.