Ladies, you recall the following expression. "The only difference between men and boys are the price of their toys."
Ladies, you know the time we gals invest in picking out the right outfit to 'suit' the occasion. In making sure that our hair, and makeup are just so.
You know that the men, the "laddies" in our lives, may do things out of love that may look to an outsider, a little…looney. But their 'lunacy' may be quiet, messy, leadership.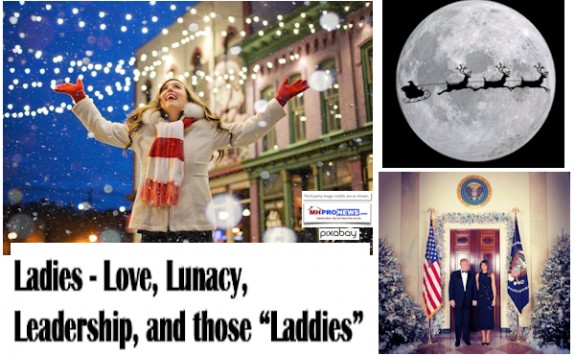 It may not be politically correct to say so, but as the video of the White House Christmas, and the VIce President's Residence we posted last night, it was easy to reflect on this truth. There are decidedly feminine forms of leadership.
By the way, the First Lady outpolls her husband. 😉 Melania has been a model of class in a White House under constant fire since the 45th President, Donald J. Trump, took up residence.
These are examples of what lady and laddie leadership look like.
Ivanka
There are those that say that Ivanka is becoming quite the power player in D.C. Ivanka and her husband, Jared Kushner, are successful in their own right.
They are also successful as family team players.
They are another pair of examples of what leadership looks like. The same could be said for the Trump sons, daughters, their families and all those whose team effort – last year and this – made "a big, beautiful Christmas gift" for Americans possible.
Presidential Leadership
Speaking as someone who earned her degree as an MD, it's an understated medical fact. A woman and man fit together, and ideally complement each other.
It was as I studied medicine that all those medical marvels made me realize that humanity is too complex to be an accident. God is real, our Designer, and eternal. A freedom-loving Creator alone explains so much. So why have some tried for years to sideline God in society, business, ethics, or everyday speech?
It's leadership by the President and First Family that's making "Merry Christmas" cool, and proper to say again.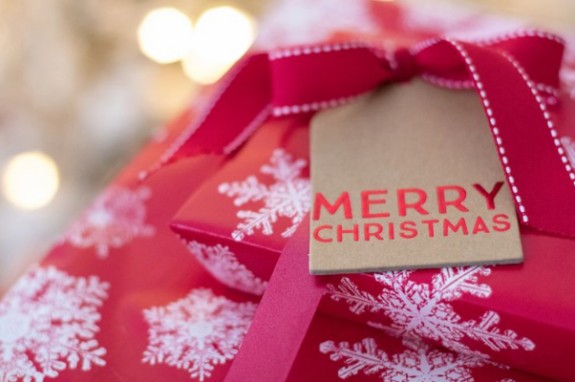 It's also presidential leadership to take on a bold agenda, using politically incorrect methods.
The President of the United States (POTUS) has flown in the teeth of the messy resistance of his opponents, and has accomplished so much for "We, the People" in his first year in office.
Leadership isn't putting a finger in the air, and seeing which way the wind is blowing.
Leadership is setting sail with a great destination in mind, and not panicking when turbulent winds buck, billow, and blow.
We are living in an extraordinary time.
Giving Birth, Then and Now
Ladies, if you're a mom, you know that giving birth is typically a messy – but ever so beautiful – business.
Now we might ask why God, as Creator, made birth so messy, yet beautiful?
But it is so. It's like opposites attracting, it's just true.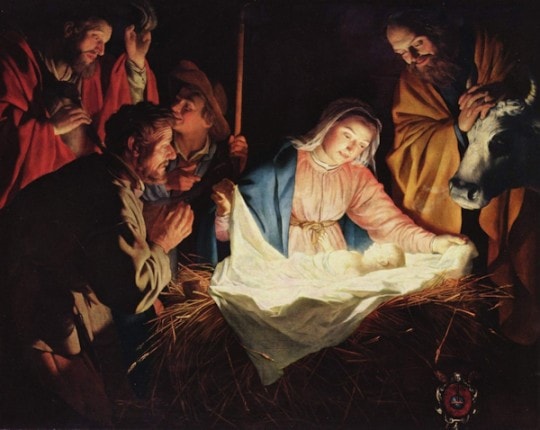 For about 2.5 billion people, Christmas is the celebration of the birth of Jesus Christ. The King of the Universe, who came humbly into this world. That time in Bethlehem was a messy political and economic time, and a surprising way to bring heaven to earth.
It's hard to say no to the outstretched arms of a humble, lovely, infant baby king.
We wish the President, Vice President Mike Pence, Dr. Ben Carson, the Trump Cabinet, their families, and amazing team a Merry Christmas.
Our son is much shorter than your's and Melania's son, Mr. President. But our son Tamas leads our daily prayer, which includes a call for Presidential health, safety, Thanksgiving for the election victory, and much success for you and your cabinet on behalf of the American people.
The Trump Family are a fine example of what leadership under non-stop fire looks like. Collaborative, calm, cool, and classy.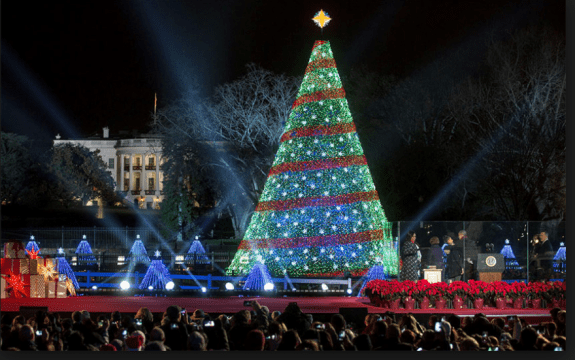 What Leadership Looks Like
Leadership is keeping promises.
Leadership is not letting opinion polls slow or cower you.
Leadership is speaking often unpopular realities, doing the unexpected, all to accomplish as much and as rapidly a bold agenda as one can. Then to wake up, and go back into battle to make the moves and deals needed to keep the progress coming.
It was obvious to tens of millions of us that the business man as president would be a fine leader. That he could shake up the rigged system. One who would show us as Americans what winning looks like again. What honest, if messy, work looks like.  The president's humor pops up at the very start of the prayer from Dr. Ben Carson, in the video below.
Our industry and nation has a need for more leadership like yours, Mr. President, First Families, and HUD Secretary Carson.
Personal
Ladies, some of you have a husband that's not quite as meticulous about appearances as you are.
Ladies, some of you have a man that may get dirty doing his work, or whose work causes him to fly into the face of terrific odds, not unlike the president has. Some are from that never, ever, quit mentality that made America the greatest nation on earth.
If so, recall what everyday leadership looks like.
Honest, sound leadership can take surprising forms from unlikely people.
God plays no favorites. The Creator loves us all.
But some take their God-given talents and use them as best as they can, in ways that are often – like birth – messy looking.
American greatness is being reborn. The incentives to tap our unique talents are being revived. Of course, it's messy!
That persistent, and to many surprising, theme of God and Country are part of this First Family's example to the rest of us.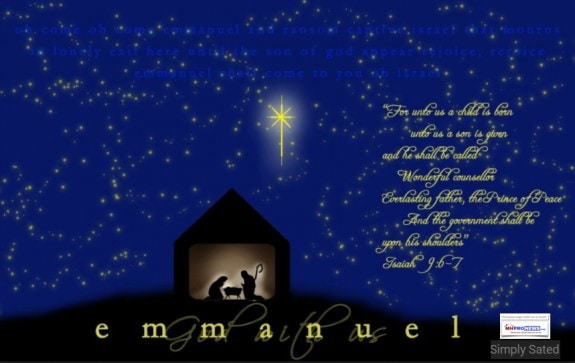 "For to us a child is born, to us a son is given, and the government will be on his shoulders. And he will be called Wonderful Counselor, Mighty God, Everlasting Father, Prince of Peace." – Isaiah 9:6 (Bible Hub)
Salvation is messy, and surprising. From our family to yours, Merry Christmas to all. May the New Year be happy and bright. ## (Image credits, Pixabay, White House, unless otherwise; all third party images are shown under fair use guidelines).

Soheyla Kovach, MD.
Soheyla is the co-founder of LifeStyle Factory Homes, LLC,
Parent company to MHProNews.com, and MHLivingNews.com. = both are #1 in their categories in industry trade publishing.
She's a European educated immigrant from Iran, whose prior pro-Trump article by Soheyla appeared for several months on the President's campaign website.