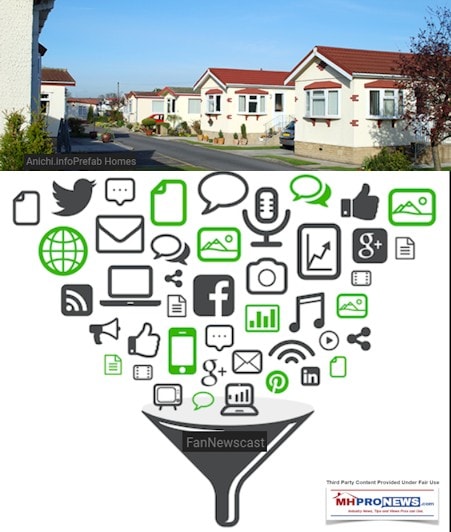 Near the close of 2017, Guy Benson spotlighted a simple, troubling point.
Propaganda works.
Be it Benson, or other articles that utilize third-party sources, those are 'curated' on the Daily Business News for the manufactured housing professional.  So there is a mix of original reports, often due to news tips from readers, as well as curated reports that include a uniquely framed, factory-built home perspective.
As a recent survey demonstrated, a sizable slice of millennials say that embrace socialism. The rise and popularity of Bernie Sanders underscored that same reality.
Troubling New Study Reveals a Millennial Trend, Business, Economic, Political Impact 
Yet socialism and free enterprise are at odds with each other.
"Death by Government," Fascism, Communism, Socialism, 'Big Brother,' per Williams, Rummel and Owens
Translation? Why does this matter for manufactured housing owners, and investors?
The problematic bottom-line is this.
If your business has millennials, it's likely you have people on your payroll voting against your interests.
Of course, they have the right to vote as they wish. But don't they also have the right and need to understand sound industry, economic, and policy principles?
It's cheating all involved if facts and demonstrable truth aren't examined.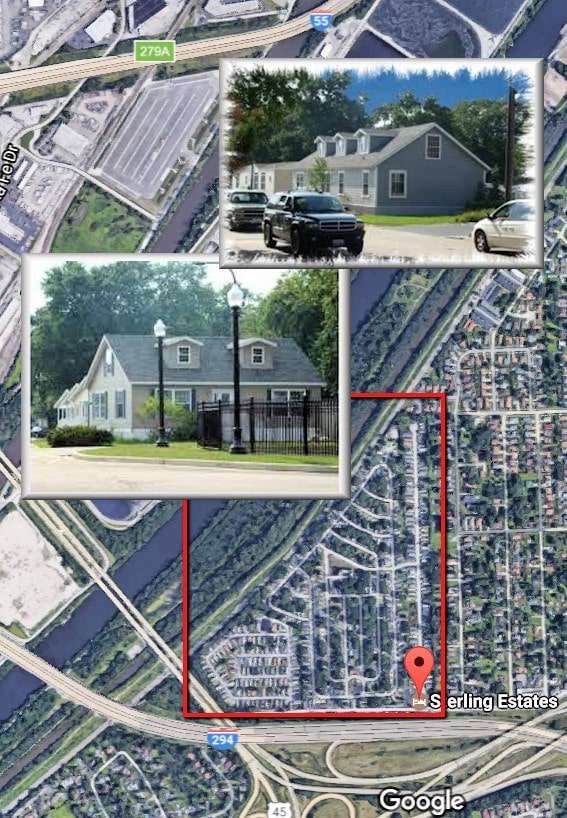 MHC Example
From our consulting side, a client's manufactured home community that was visited had staff that were audibly speaking out against the property.
They did so in ways contrary to the interests of the owner and their business. As the MHMSM team member approached, they had no idea if that person was a prospective customer, or now.
How many sales had that location lost that way?
Is that a problem – or one similar to it – occurring at your location(s)?
With generic and specific insights like these and others, the Daily Business News frames issues with curated content, to be an educational resource that can – over time – boost manufactured housing professional ethics and performance.
So, what's "Curation?"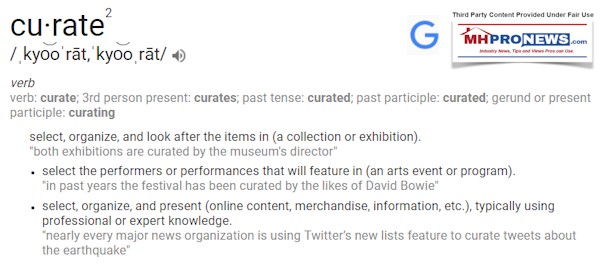 Some news articles are clearly connected to manufactured housing, but they still merit analysis, refinement, fact-checks, and corrections as needed.  The recent Skyline-Champion deal spotlighted a claim that if it was not understood by the reader, would have led to a misunderstanding about a significant manufactured home reality.
Media Bias
MHProNews has carefully – and routinely disclosed – the left-right media tilt.
For example, every curated market report includes data and headlines from left-of-center CNN and Bloomberg, as well as from right-of-center Fox Business. The chart and link that follows will be useful (those two are examples of curated content, framed with the manufactured housing professional in mind).
Reports, Reflections on Media Tilt, Bias, Ignorance, and Manufactured Housing
Data is hopefully accurate facts, like what a stock closed at. But it's a revealing exercise to compare and contrast the often wide disparity between those left-right media sources – which we list with bullets from CNN Money and Fox Business.
No one in manufactured housing history had done these types of things to such a degree as MHProNews has.
The Daily Business News has been following this practice for years.  Perhaps its one of many reasons why readers like you made us (thank you) #1.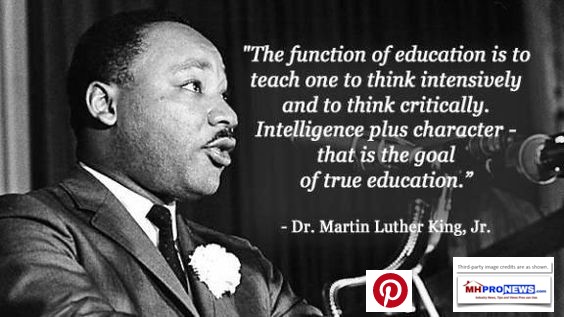 Unsolicited input from industry readers tells us that our readers include, but aren't limited to:
• Company owners, presidents, and C-Suite,
• Sales professionals,
• Investors,
• MH Community and other MH managers and executives,
• Association executives and their staff,
• marketing, PR, and other company or outside contractors,
• Public officials (mostly federal, but some state and local),
• Media,
• Educators and other researchers,
• non-profits,
Other housing professionals and advocates, etc.
All of these – regardless of age – clearly find content here they find relevant.
Media Tilt, Ours Included
All media, frankly, have some tilt that may be political, economic, or reveal other tendencies, and bias. That's why charts like the media bias chart shown is useful.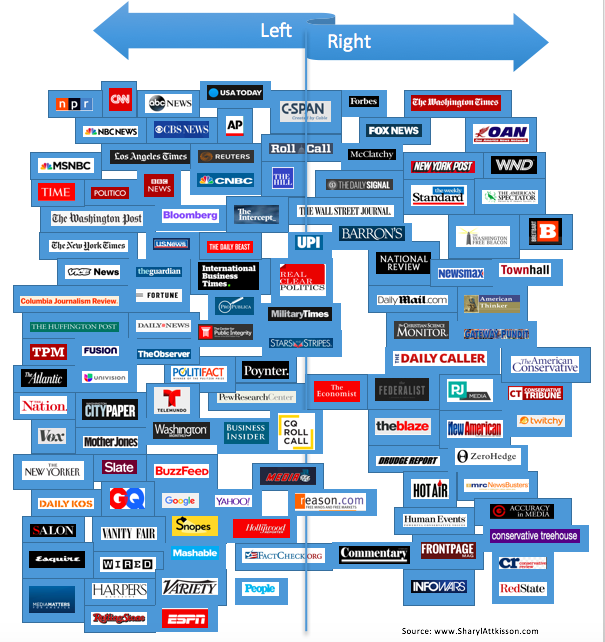 Disclosure: MHLivingNews and MHProNews have a tilt too. It's this. We're passionately:
• pro-consumer,
• pro-industry,
• pro-American, and
• pro-MH best practices.
An analogy is useful. You don't often find a tech media writer who is anti-tech.
Similarly, we're pro-MH. Mainstream media, or educators, investors, public officials, policy advocates from outside of MHVille don't expect to find a source that is opposed to their own industry.
But just as Car and Driver may publish news of a recall or other problem, we too protect our balance and the reputation of the industry, for instance, by calling out those alleged, and so-called "bad actors."
"Jail Him!" NPR's "Mobile Home Park Owners Can Spoil An Affordable American Dream" Refuted
Community owner arrested for using front loader to evict residents
Bad stuff allegedly happens in manufactured housing retail too.
Stories like these serve many purposes, including a kind of real-life morality tale.  Some believe they won't get caught if they do bad things to other people.  In fact, they often do get caught.
The bottom-line for the industry professional is this.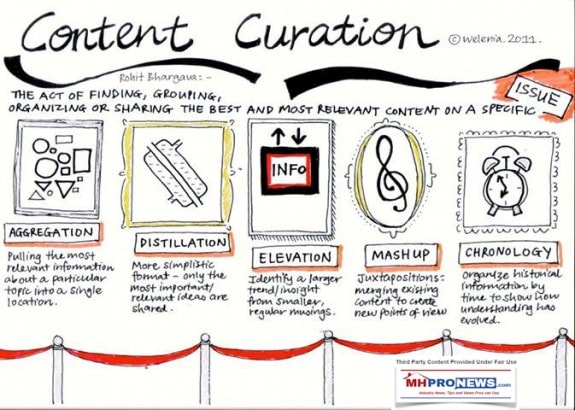 MHProNews curates and comments with a simple goal of making manufactured housing professionals better informed and thus better able to do their jobs.
We do so with a long-term view of the industry's potential.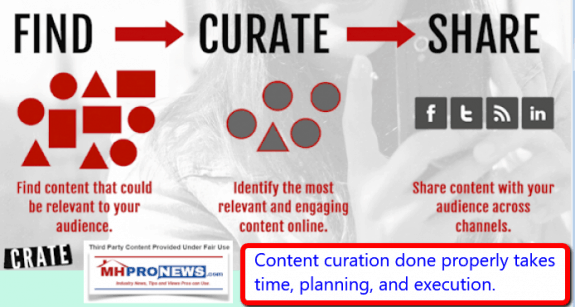 We don't whine about a problem. We strive to pro-actively dive in with information and/or solutions that can lead to bottom-line difference.
Perhaps these are reasons why an executive wrote last year to say,
"Tony, If MHProNews is writing about it, I want to know about it."
Leaders are readers.
This post is both a flashback, but also forward looking.
Because in the days ahead, we will produce ever more curated content from third parties, which will come with the analysis and commentary that our long-time, faithful and growing numbers of readers have come to trust and expect. ## (News background, analysis, and commentary.)
Note 1: Thousands of MH Pros, Investors, Officials and Housing Experts do it. You, your team, and industry colleagues can sign up to the MH Industry leading headline news/updates – typically sent twice weekly – click here to sign up in just seconds.
Connect:
Note 2: Business development, training, web, video, consulting, expert witness, or other professional services, click here. Using our services supports our industry leading trade publishing, yielding good ROI/benefits to you.

Submitted by Soheyla Kovach to the Daily Business News for MHProNews.com.