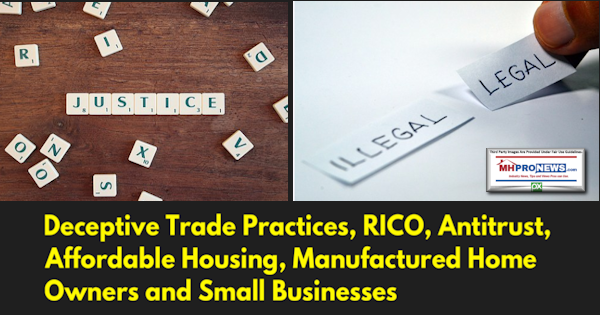 Two of the most important topics that impact Americans are arguably affordable housing and what political leaders across the left-right divide have called a 'rigged system.' That could in several cases be summed up as violations of deceptive trade practices, RICO, antitrust, and other federal laws which have state counterparts, or which federal officials tell MHProNews that can be enforced by a state attorney general.
With that tee up, what follows are my comments to the State of Florida attorney general's office submitted electronically today. The gist of those comments are found below.
During the run-up and fall out of the 2008 financial and housing crisis we heard the expression "too big to fail" often. But what some have noted, some appear to be 'too big to jail.' When partisans say that 'no one is above the law,' that notion should in fact be the standard applied to the often powerful personalities and organizations that will be the focus of this fact-evidence and 'follow the money' methodology used by investigators. These are issues we've as our industry's largest and most read trade media have researched, studied, and reported on for several years, so they should be given the appropriate attention.
The issues are both simple and complex. The proper enforcement of a few federal laws would make significant and positive changes beneficial to those who desire and need affordable housing. Why those federal laws are not being properly enforced is often due to a web of private special interests that at times work with public officials to bend the enforcement/non-enforcement of certain laws to their own benefit. Details will follow which makes clear that this behavior violates specific and several laws.
—
http://myfloridalegal.com/contact.nsf/contact?Open&Section=Citizen_Services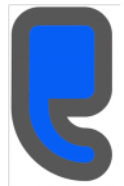 Lakeland, Polk County, FL
Subject/Category: Deceptive Trade Practices, RICO, and Antitrust Complaints
Name/Firm/Company: Clayton Homes, 21st Mortgage Corp, Vanderbilt Mortgage and Finance, and Manufactured Housing Institute, some members/affiliates
The bulk of the transactions would be finance, but there is no dropdown for that category in the Florida Attorney General's complaint form, but cash sales also applies.
My apologies in advance for any typos in what follows. We stay busy, and if I had more time, I'd refine this further. But a FL Congressional legislative director asked me to submit to you what we have already provided to them and others. That office and other federal officials on both sides of the political divide have found what follows to be compelling. That FL representative's LD believed what follows is serious enough to ask your office to investigate.
The bulk of the transactions would be finance, but there is no dropdown for that category in the Florida Attorney General's complaint form, but cash sales also applies. The amount in question would be over $1,000,000,000.
https://www.manufacturedhomepronews.com/masthead/deceptive-trade-practices-rico-antitrust-affordable-housing-manufactured-home-owners-and-small-businesses/
Preface.
A Florida congressional legislative director, after reviewing much of what follows below, who recommended that the FL AG's office have a complaint like this filed. While there are federal investigations on related issues known to be underway, this impacts our state.
While the organizations mentioned are out-of-state, they have local outlets and impacts are felt here in Florida. The allegations have impacted affordable housing in general and manufactured housing specifically in Florida and dozens of other states. Just as Florida has joined other states in probing big tech for antitrust and other problematic behavior – an investigation that based on the evidence and trends already known we as trade publishers applaud – Florida unilaterally and/or in conjunction with other states is hereby being asked to formally investigate information that alleges several civil and possibly criminal activities that has already been developed by us as pro-consumer and pro-ethical business practices trade news media. But we don't have subpoena powers, Florida and other states can obtain subpoenas needed to dig deeper and understand the problematic business practices that harms consumers and independent businesses, as well as taxpayers, investors, and others.
Let me begin by stating that third-party information reflects that we publish the runaway #1 largest and most-read trade media in our industry. A bio-in-brief on this writer can be found at this link here. Praise by scores of industry professionals, the vast majority of which were unrequested, are found at this link here. We have been researching and reporting on these issues for several years. Therefore, my submission will rely on links to reports we have published, and which have documents, evidence, legal references, and other cross-linked information. To grasp this properly will take a few hours at least.
We have discussed these issues with legislative and federal investigators. Those have been bipartisan or nonpartisan contacts. Those public officials found the information to be compelling, as have attorneys who have reviewed this data.
Given the importance of the affordable housing crisis, the social, economic, public policy, and taxpayer impacts of it is important that this be given proper attention. It involves manufactured homes, which is a misunderstood topic as HUD Secretary Ben Carson has often made in the last two years. One example is linked here, but more videos will illustrate the same points.
These events date back at least a decade, as the article with evidence linked below makes clear. https://www.manufacturedhomelivingnews.com/bridging-gap-affordable-housing-solution-yields-higher-pay-more-wealth-but-corrupt-rigged-billionaires-moat-is-barrier/ In many ways that is one of the most important items and therefore merits careful scrutiny. It should be noted that on each of these topics, we as trade media repeatedly invited officers and attorneys for the parties involved to respond to, debunk, or otherwise disprove the claims. They have repeatedly declined. It should also be noted that some of these organizations in several cases praised our trade media for years, until we began homing in on the reasons why the manufactured home industry has been underperforming for so many years. In many cases, those causes have internal causes, within manufactured housing.
As an industry expert, I am prepared to testify or add additional information on these topics. The information presented is affirmed as being true, based upon evidence and patterns of behavior that are discernable by years of action/inactions, to the best of my knowledge and belief.
We have transparently brought these allegations to the attention of our industry's readers. Third party data and site metrics tell us that these are among the most-read articles. Industry professionals may not all agree, based in part upon if their own interest are threatened by a potential legal challenge to these allegations, but they have followed these topics as we have developed and reported on them literally for years.
Before sharing more links, let's make clear that on antitrust and other issues, several mainstream media outlets have reported similar concerns. However, they are not specialists in the topics, they do a report, and move on. We have added information, documents, and evidence that have often not been covered by mainstream media. With that disclaimer, let's note some related mainstream examples that cover the left-right media divide.
The Atlantic, without specifying how the monopolization was being accomplished, noted that the independent retailers in manufactured housing were being rapidly eliminated/consolidated, that report is linked here.
GuruFocus said "Warren Buffett Can't Escape Unethical Strategic Moats," their specific points are linked here.
The Nation called it "The Dirty Secret Behind Warren Buffett's Billions…" and specifies Clayton Homes among those using the strategic moat in 'dirty' ways.
Seattle Times – https://www.seattletimes.com/seattle-news/times-watchdog/federal-officials-investigating-practices-of-warren-buffetts-mobile-home-business/
Forbes – https://www.forbes.com/sites/korihale/2019/04/18/warren-buffets-exploitative-mobile-home-investment/
The Jacksonville Florida Times Union summarized the connection between the John Oliver viral hit video dubbed "Mobile Homes," MHI, Clayton Homes, and their related lenders. That op-ed was first fact-checked by an editor, before it was published not only in the one newspaper it was submitted, but at least in 5 Florida newspapers.
The New York Times had an interesting article on the historic trends, and named several industries being monopolized.
It is also worth noting that several 2020 Democratic contenders for their party's nomination for the presidency have signed onto a letter that raises some related issues. See that report, linked here.
Having set the table, let me begin, in no specific order of importance, a few key elements of the concerns that this writer is asking the State of Florida, and possibly other states, to investigate.
Several links will follow that relate to reports that are cross linked to additional information. In no particular order of importance.
https://www.manufacturedhomelivingnews.com/huds-urban-institutes-edward-golding-knew-because-manufactured-housing-institutes-lesli-gooch-told-him/
https://www.manufacturedhomelivingnews.com/zillow-home-buyer-trends-compared-conventional-townhouse-mobile-or-manufactured-homes-condos-and-duplexes/
https://www.manufacturedhomelivingnews.com/monopolization-of-american-dream-telling-the-inside-story-of-home-ownership-gone-awry/
https://www.manufacturedhomelivingnews.com/democrats-republicans-agree-manufactured-homes-can-play-a-vital-role-in-easing-the-affordable-housing-shortage/
https://www.manufacturedhomelivingnews.com/former-manufactured-housing-institute-president-manufactured-home-owners-urban-institute-and-you/
https://www.manufacturedhomelivingnews.com/open-letter-kurt-kelley-joanne-stevens-frank-rolfe-manufactured-housing-review-about-senator-elizabeth-warrens-request-for-information-from-manufactured-home-community-owners/
https://www.manufacturedhomelivingnews.com/hbos-john-oliver-on-last-week-tonight-mobile-homes-video-manufactured-home-communities-fact-check/
https://www.manufacturedhomelivingnews.com/defining-manufactured-homes-mobile-homes-trailer-houses-and-the-big-lie/
https://www.manufacturedhomepronews.com/masthead/smoke-mirrors-razzle-dazzle-vs-measurable-performance-and-profitable-results/
https://www.manufacturedhomepronews.com/masthead/expose-darren-krolewski-datacomp-mhvillage-mhinsider-marketing-claims-fact-check-infographic-and-analysis/
https://www.manufacturedhomepronews.com/manufactured-housing-institute-studies-threat-of-national-rent-control-allen-shivvies-mhi-berkshire-brands/
https://www.manufacturedhomepronews.com/fair-is-fair-fine-new-letter-by-manufactured-housing-institute-evp-lesli-gooch-to-hud-secretary-ben-carson-examined/
https://www.manufacturedhomepronews.com/frank-rolfe-mobile-home-university-protests-black-eye-news-and-investing-ultimate-video-collection/
https://www.manufacturedhomepronews.com/educatemhc-george-allen-questions-mhi-clayton-21st-and-vanderbilt-mortgage-over-mharr-press-release-revelations/
https://www.manufacturedhomepronews.com/prosperity-now-nonprofits-sustain-john-olivers-mobile-homes-video-in-their-reports/
https://www.manufacturedhomepronews.com/arabella-advisors-big-money-in-dark-shadows-warren-buffett-ties-capital-research-group/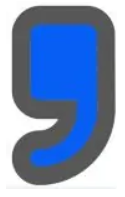 Thank you. Please confirm this message and complaint submission. Respectfully submitted,
L. A. 'Tony' Kovach
—
See the related reports linked above, below, and further below the byline and offers. That's Manufactured Home "Industry News, Tips, and Views Pros Can Use," © where "We Provide, You Decide." © (News, fact-checks, analysis, and commentary. See more below the byline, notices and sign up for our free x2 weekly emailed headline updates.) ## See Related Reports, further below. Text/image boxes often are hot-linked to other reports that can be access by clicking on them. Third-party images and content are provided under fair use guidelines.)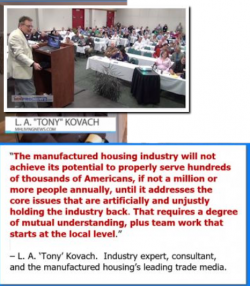 By L.A. "Tony" Kovach – for MHProNews.com.
Tony earned a journalism scholarship and was recognized with the prestigious Lottinville Award in history from the University of Oklahoma, where he also studied business management with a perfect 4.0 and made the Dean's List. Tony has earned multiple awards in manufactured housing and in history. He's a managing member of LifeStyle Factory Homes, LLC, the parent company to MHProNews, and MHLivingNews.com.
Office 863-213-4090 |Connect on LinkedIn: http://www.linkedin.com/in/latonykovach
Sign Up Today!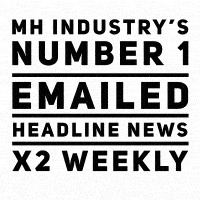 Click here to sign up in 5 seconds for the manufactured home industry's leading – and still growing – emailed headline news updates.
Related References:
The text/image boxes below are linked to other reports, which can be accessed by clicking on them.
What is happening to VW's executives is not a precise analogy to what could occur in the U.S.A. with manufactured housing connected publicly traded firms. German law is not U.S. law.