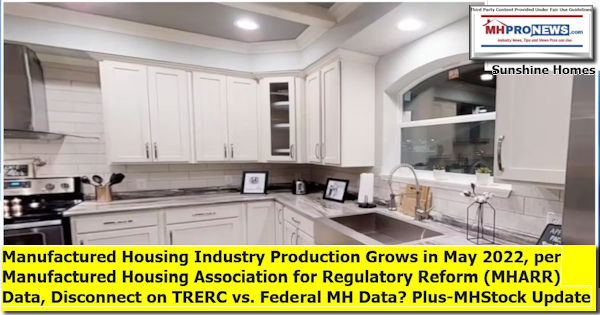 Every month, the Manufactured Housing Association for Regulatory Reform (MHARR) provides a free-to-the public report published on their website at this link here and also found as a new link on their homepage. In the 7.5.2022 information from the Texas Real Estate Research Center (TRERC), the statement was made that included the following statement. "Market dynamics have shifted from supply constraints at the plant level to demand constraints at the retail level," said Rob Ripperda, vice president of operations for the Texas Manufactured Housing Association [TMHA]. "Texas retailers are battling a lack of transportation and install services to deliver sold homes, falling foot traffic from new customers, and increased inventory costs on any deals that fall through." Without necessarily contradicting that claim by the TMHA and TRERC, it should be noted that the federal data which includes facts about Texas tells a different story, at least in part.
https://www.manufacturedhomepronews.com/quite-obvious-u-s-economy-slowing-trerc-research-economist-harold-hunt-ph-d-manufactured-housing-demand-in-1-texas-slips-slowdown-in-2nd-half-of-2022-expected-plus-mhstocks-u/
Specifically, MHARR provides not just the total national data, but shows the shipment trends in the top 10 states since the industry's slow 'turnaround' began in 2011. Compare what follows in the media release from MHARR to MHProNews to what was the monthly data from the April 2022.

Washington, D.C., July 5, 2022 – The Manufactured Housing Association for Regulatory Reform (MHARR) reports that according to official statistics compiled on behalf of the U.S. Department of Housing and Urban Development (HUD), HUD Code manufactured housing industry year-over-year production increased in May 2022. Just-released statistics indicate that HUD Code manufacturers produced 10,451 homes in May 2022, a 21.4% increase over the 8,606 new HUD Code homes produced during May 2021. Cumulative production for 2022 now totals 50,286 homes, a 13.4% increase over the 44,329 homes produced during the same period in 2021.
A further analysis of the official industry statistics shows that the top ten shipment states from the beginning of the industry production rebound in August 2011 through May 2022 — with cumulative, monthly, current year (2022) and prior year (2021) shipments per category as indicated — are: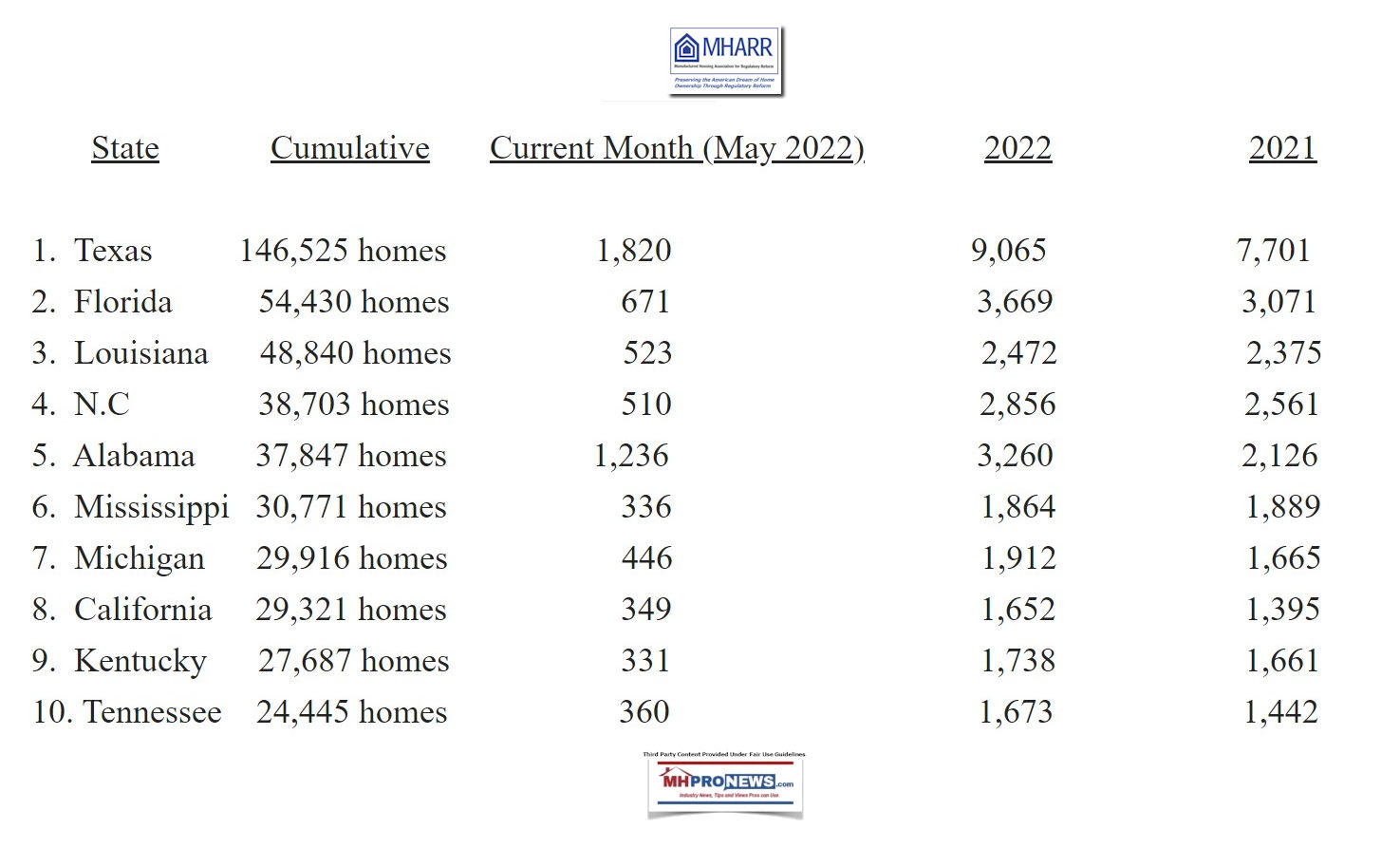 The May 2022 data results in no changes to the cumulative top-ten shipment list.
             The Manufactured Housing Association for Regulatory Reform is a Washington, D.C.-based national trade association representing the views and interests of independent producers of federally-regulated manufactured housing.
— 30 –
Manufactured Housing Association for Regulatory Reform (MHARR)
1331 Pennsylvania Ave N.W., Suite 512
Washington D.C. 20004
Phone: 202/783-4087
Fax: 202/783-4075
Email: MHARR@MHARRPUBLICATIONS.COM
Website: manufacturedhousingassociation.org
Additional Information, More MHProNews Analysis and Commentary in Brief
Here is the April 2022 monthly breakdown of Texas and the other top state data, also per MHARR. It is found in the full report linked below the graphic. The April data (reported in June 2022) was for a total of 7,245 new HUD Code manufactured homes shipped that month. By comparison, May data (reported in July 2022) was for 9065 HUD Code manufactured homes shipped in or into Texas.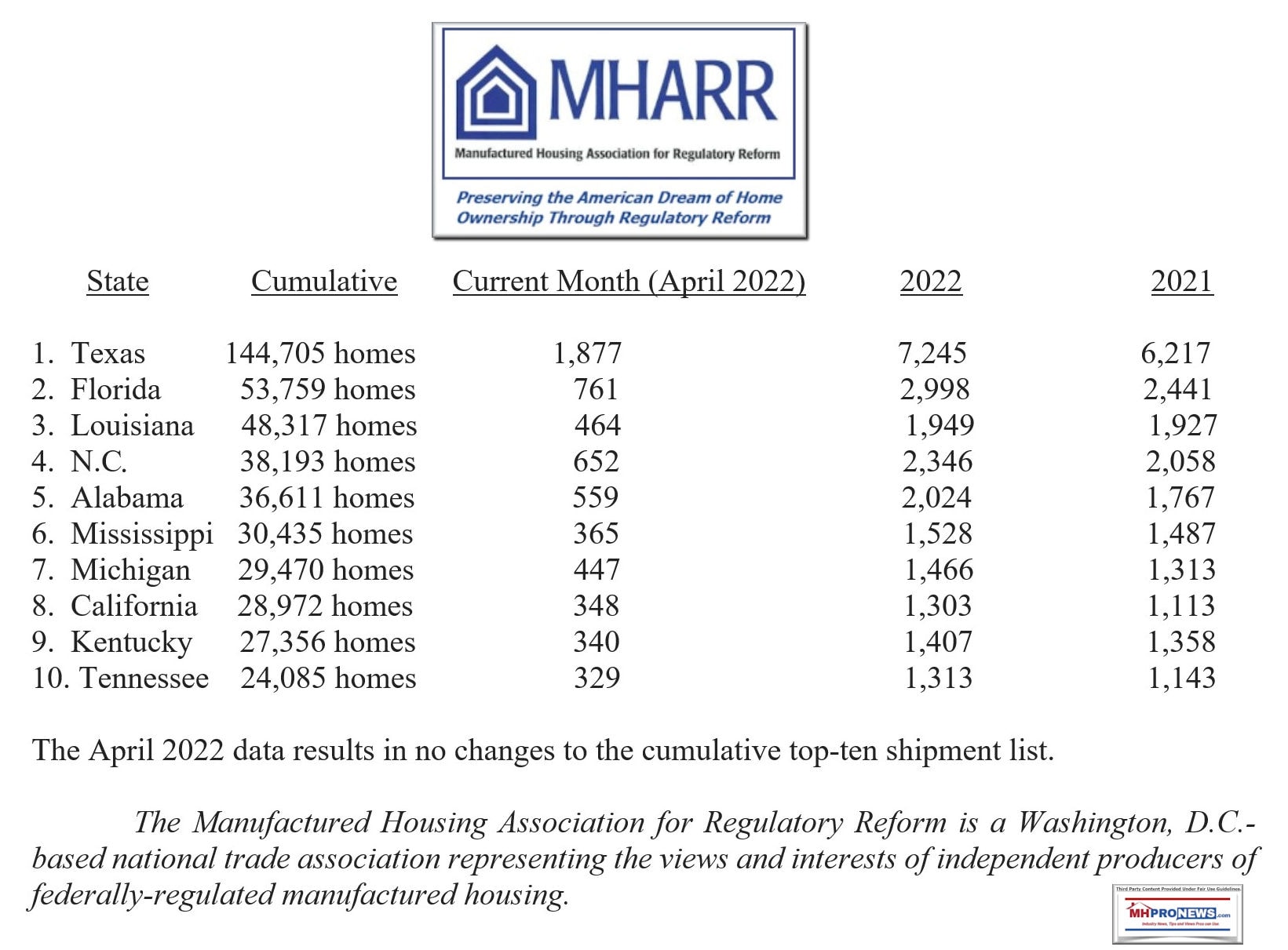 April 2022 Production and Shipment Data by Manufactured Housing Association for Regulatory Reform (MHARR) – MHVille Facts in Broader Mainstream U.S. Housing Context – Facts, Analysis, Views
So, what those data points reflect are a significant distinction or refinement between what TMHA/TRERC said and what federal data indicated.
New manufactured home shipments in/into Texas rose month-over-month.
What explains the difference between what TMHA said and what the federal data states?
One possible answer was provided in yesterday's analysis, linked here

. Click for the fuller details, but in brief, producers are able to make up for the reported 'decline' at the retail level by shipping those new manufactured home units into manufactured home communities instead of to street retailers. As producers put it, their community 'channel' takes up the slack.
Shipments demonstrably increased into Texas May over April. They did not decline, which someone might mistakenly think based only on the TMHA/TRERC statements. This is a specific example of several reasons that the expert and detail-focused analysis and commentary found only on MHProNews/MHLivingNews is useful. Absent those facts and insights, readers – even in Texas – might think that their state is already in a production/shipment decline. Not so. Retail may indeed have less traffic and fewer sales, but the communities channel has taken up the slack and the overall production/shipments are still rising, per MHARR's data based on official federal figures.
That noted, while conventional housing has also been buffeted by headwinds from rising interest rates and overall slowing sales, manufactured housing – because it has a lower price point to begin with – has an opportunity to 'catch up' as Cavco's Bill Boor previously remarked.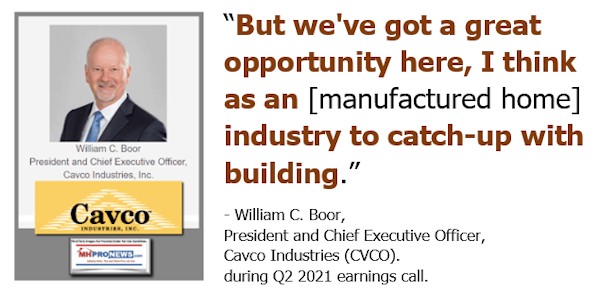 NAR or NAHB vs. Manufactured Housing Institute – Latest Housing Data Demonstrates, Say MHI Critics, Superior NAR-NAHB Reports to MHI's, w/MHARR Comparison; plus Sunday Weekly Headline Recap
The information from TRERC/TMHA has some value, which is why it is presented to the audience. But there are times when the information reveals a disconnect in the narrative advanced by some of the Manufactured Housing Institute's (MHI) larger and more powerful members.
Note that MHI and numbers of their mouth-pieces have apparently not yet provided their readers with the positive news items shown below.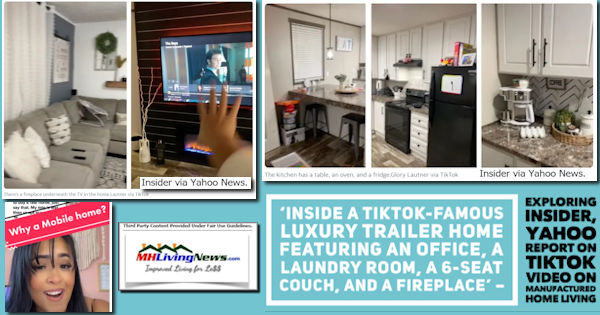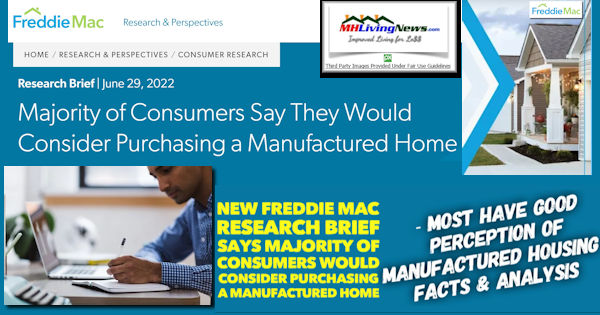 The flip side of the good news coin are the troubling elements mentioned by TMHA/TRERC report. For more on that, see the analysis of that report linked here and/OR see the reports linked below.
Manufactured Housing Institute 'Response' to Explosive Allegations by Manufactured Home Industry Insider – Exclusive Facts & Analysis Includes MHI, Other Sources; plus MHMarket Update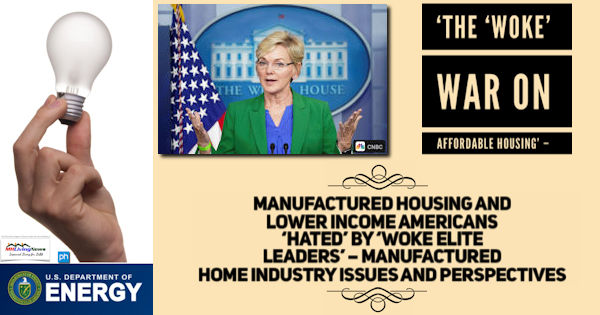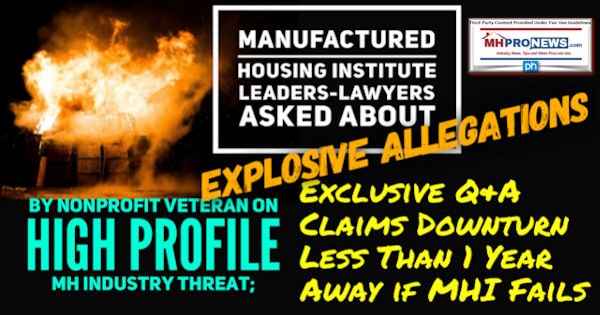 Next up is our daily business news recap of yesterday evening's market report, related left-right headlines, and manufactured housing connected equities.
The Business Daily Manufactured Home Industry Connected Stock Market Updates.  Plus, Market Moving Left leaning CNN and Right-leaning (Newsmax) Headlines Snapshot. While the layout of this daily business report has been evolving over time, several elements of the basic concepts used previously are still the same. For instance. The headlines that follow below can be reviewed at a glance to save time while providing insights across the left-right media divide. Additionally, those headlines often provide clues as to possible 'market-moving' news items.
Market Indicator Closing Summaries – Yahoo Finance Closing Tickers on MHProNews…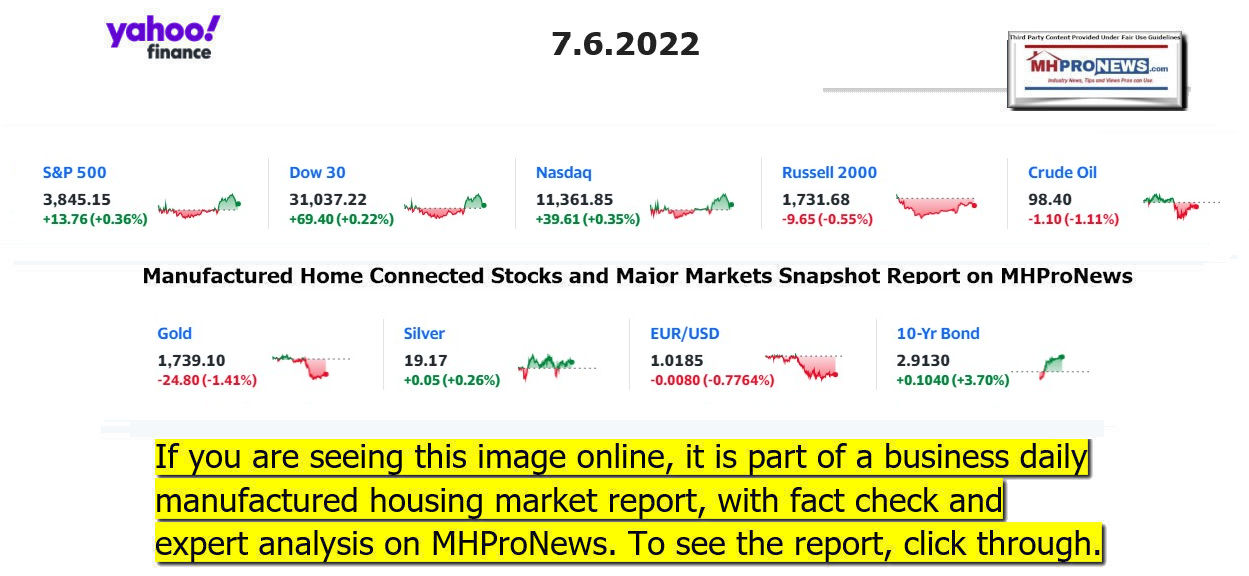 Headlines from left-of-center CNN Business – from the evening of 7.6.2022
'We couldn't survive'
Chairs sit empty as a child care center in Baltimore struggles to staff classrooms.
Surging child care costs force providers to make difficult decisions
Red flag: Consumers are using Buy Now, Pay Later to cover everyday expenses
Opinion: The SEC alone can't police billionaire CEOs like Elon Musk
Elon Musk's Boring Company will let you pay for a ride with Dogecoin
Ben & Jerry's sues Unilever to block sale of Israeli business
Norway's government steps in to end oil and gas strike, averting a new energy shock for Europe
OPEC Secretary General Mohammad Barkindo dies
If you use your company's abortion travel benefits, will your boss find out?
Apple plans new feature to protect journalists and human rights workers from spyware
Italy, Greece and Spain haven't been this cheap for Americans in decades
The Hajj is back and Saudi Arabia is hoping to cash in
The surprising reason supermarkets sell flowers
NEW YORK, NEW YORK – JUNE 10: People shop at a grocery store on June 10, 2022 in New York City. The Labor Department announced on Monday that consumer prices rose 8.6% last month from a year earlier. Inflation has risen to its highest level in four decades, raising the cost of airfare, hotels, vehicles, gas, and food.
The US economy has a momentum problem
A Grubhub delivery person checks his phone during the coronavirus pandemic on May 3, 2020 in New York City.
Amazon partners with Grubhub to offer Prime customers meal delivery perks
Rivian's new SUV is great, but it'll face tough competition
CORNER OFFICE
FILE PHOTO: Mukesh Ambani, Chairman and Managing Director of Reliance Industries, attends a convocation at the Pandit Deendayal Petroleum University in Gandhinagar, India, September 23, 2017.
Billionaire Mukesh Ambani is bringing Pret A Manger stores to India
Jeff Bezos blasts Biden tweet about gas prices
TikTok executive speaks to CNN regarding security
Hong Kong's leader pledges to strengthen city's role
Bed Bath & Beyond's CEO is out as sales tumble
TRANSPORTATION INNOVATION
Rocket Lab's Electron rocket at Launch Complex 1 on Māhia Peninsula in New Zealand.
Rocket Lab CEO: We created a low-energy way of getting to the moon
These 'flying' ferries could get you to work in half the time
The Mayflower 400 just crossed the Atlantic
SpaceX plans to bring Starlink internet to airplanes
Amazon introduces new warehouse robot
Headlines from right-of-center Newsmax 7.6.2022
Judge Rules Los Angeles School District Can't Mandate Vaccines
Anti-vaccine mandate protesters hold signs outside the front doors of the Los Angeles Unified School District headquarters in Los Angeles last fall. (Damian Dovarganes/AP)
A Los Angeles Superior Court judge, Mitchell Beckloff, has ruled in favor of the father of a 12-year-old student who challenged the Los Angeles Unified School District's COVID-19 vaccine mandate, finding that it clashes with state law. [Full Story]
Russian Invasion of Ukraine
7 Killed in Ukraine as Russia Pounds Rebel-Claimed Province
Ruined Lysychansk Eerily Silent, Residents in Bomb Shelters After Fall to Russia
Blinken Sets G-20 Meeting With Chinese FM; Silent on Russia
Heavy Fighting, Widespread Shelling in Battle for Donetsk: Ukraine Officials
Ukrainians Displaced near Kyiv Fear for War-damaged Homes
Ukrainian Governor Urges Evacuation of 350,000 Residents
Kissinger So Wrong, So Often: Ukraine Is His Latest
US Urges G-20: Press Russia to Reopen Sea Lanes for Grain
Newsmax TV
Fallon: Parade Massacre 'Could Have Been Prevented' | video
Cammack: Florida Abortion Ruling Victory for Constitution | video
Ex EPA Head Pruitt: Blame Biden, Not Putin, for Gas Prices | video
Ron Paul: Biden's Call to Control Gas Prices Could Bring Shortages | video
Bill O'Reilly: Trump Favorite to Win '24 If He Runs | video
Bice: Dems Ignoring Border Crisis | video
Dershowitz: Trump Lawyers May Invoke 'Privilege' | video
Florida Lt. Gov. Nunez: Biden's 'Ineptitude' Worsens Border | video
Newsfront
Boris Johnson Faces End as 5 More Ministers Resign
British Prime Minister Boris Johnson's premiership appeared headed for its end Wednesday after five ministers resigned in a fell swoop, adding to the dozens of lawmakers to step away, as his ministers and former allies urged him to resign before he's forced out. … [Full Story]
Authorities: Illinois Mass Shooting Suspect Confessed, Eyed 2nd Attack
The man accused of spraying gunfire into a Chicago-area Independence [Full Story]
Accused Parade Shooter's Parents Call Killings 'Terrible Tragedy' for All
Over $1.2M Raised for Boy, 2, After Parents Were Killed
Suspected Gunman in July 4 Parade Massacre Charged With 1st-Degree Murder
Police: Parade Gunman Fired Over 70 Rounds in Attack Planned for Weeks
Report: Penn. Senate Candidate Fetterman Used Taxpayer Funds on Pandemic Vacation
Pennsylvania Senate candidate John Fetterman used a security detail [Full Story]
About 1 in 7 US Kindergarten Kids Now Obese
Despite reports that rates of childhood obesity are decreasing, kids [Full Story]
Apple to Add 'Lockdown' Safeguard on iPhones, iPads, Macs
Apple said it will roll out a "lockdown" option for iPhones, iPads [Full Story]
US Allows Pharmacists to Prescribe Pfizer's COVID Pill
Pharmacists can prescribe the leading COVID-19 pill directly to [Full Story]
Police: Illinois Shooting Suspect Bought Guns After Father Sponsored Permit
The Highland Park, Illinois shooting suspect who allegedly killed [Full Story]
Ilhan Omar Citizenship Lawsuit Tossed by Judge
If a conservative candidate running in the Aug. 9 Democrat primary [Full Story] | Platinum Article
Giffords' Gun Safety PAC Spending $10M in Battleground States
Giffords PAC, a prominent gun safety advocacy group co-founded by [Full Story]
Biden's Green Energy Goals Shortsighted, Expert Says
The U.S. Supreme Court dealt a blow to the Biden administration [Full Story] | Platinum Article
Fed: Sharply Higher Rates May be Needed to Quell Inflation
Federal Reserve officials were increasingly concerned at their [Full Story]
A. Judge Rules School District Can't Issue Vaccine Mandates
A Los Angeles Superior Court judge, Mitchell Beckloff, has ruled in [Full Story]
NYT: Former Trump WH Counsel Cipollone to Be Interviewed by Jan. 6 Panel
Former Trump White House counsel Pat Cipollone will be interviewed [Full Story]
Judge Holds Real Estate Firm in Contempt in New York Trump Investigation
A New York state judge this week held the real estate firm Cushman & [Full Story]
More Flexibility Proposed for Student Debt Forgiveness
New rules proposed by the Biden administration on Wednesday would [Full Story]
Netflix Greenlights 'Stranger Things' Spin-off Series
Netflix Inc. said on Wednesday it is developing a spin-off of science [Full Story]
1,500 Arrested in Federal Operation Targeting Violent Crime
Some 1,500 fugitives, sex offenders and gang members were arrested in [Full Story]
Lindsey Graham to Challenge Subpoena in Georgia's 2020 Election Probe
Lindsey Graham, R-S.C., has vowed to contest a subpoena issued [Full Story]
McConnell: Americans Will Return to Work 'Once They Run out of Money'
Everywhere you turn, it seems, there's a help-wanted sign in a store [Full Story]
Report: COVID-19 Third Leading Cause of Death in US in '20, '21
The novel coronavirus was the third leading cause of death in the [Full Story]
Economists: Corporate Greed Not to Blame for Inflation
Experts dismiss the idea that greedy companies have been the main [Full Story]
Report: Sen. Warnock Misused Campaign Funds to Fight Personal Lawsuit
Raphael Warnock, D-Ga., used campaign funds to defend himself in [Full Story]
NYPD Relaxes Fitness Tests for Cops Amid Resignations
Amid unprecedented departures amid rising crime rates and bail [Full Story]
DOJ Probes Alleged Civil Rights Violations Under Texas Border Operation
The Department of Justice is probing allegations of civil rights [Full Story]
Kentucky Supreme Court Rules Abortion Ban to Remain Blocked
The Kentucky Supreme Court this week denied a request from the state [Full Story]
Newsom Vacationing in Montana Despite California's Travel Ban
California Gov. Gavin Newsom is vacationing in Montana despite his [Full Story]
WHO: More than 6,000 Monkeypox Cases Reported, Another Emergency Meeting Set
More than 6,000 cases of monkeypox have now been reported from 58 [Full Story]
Dems Demand More Strident Reaction From Biden Following July 4 Mass Shooting
President Joe Biden's response to the mass shooting in Highland Park, [Full Story]
US Job Openings Fall Less Than Expected in May
S. job openings fell less than expected in May, pointing to a still [Full Story]
House Republicans Craft Plans to Probe Jan. 6 Committee
House Republican leaders are planning to subpoena the records of the [Full Story]
Texas Border County Leaders Declare 'Invasion,' Urge Gov. Abbott to Expel Migrants
Texas border counties are facing a migrant "invasion" and Gov. Greg [Full Story]
Finance
Economists: Corporate Greed Not to Blame for Inflation
Experts dismiss the idea that greedy companies have been the main reason for a jump in inflation this year…. [Full Story]
Amazon Grubhub Deal Gives Prime Members Fee-free Food
Peter Reagan: This Hole's Too Deep to Spend Our Way Out
Disney Picks Finney to Lead Intl Content
Work at a School or Nonprofit? You Could Erase Student Loans
Health
Report: COVID-19 Third Leading Cause of Death in US in '20, '21
The novel coronavirus was the third leading cause of death in the U.S. in 2020 and 2021, accounting for 350,000 deaths, according to national death certificate data reviewed by the Journal of the American Medical Association…. [Full Story]
Brad Pitt Discusses Rare Disorder That Causes 'Face Blindness'
Survey: Many Young Adults Unaware of Risks of Tanning, Sun Damage
FDA to Decide on Eisai, Biogen Alzheimer's Drug, in January
Irregular Heartbeat After Surgery Raises Odds for Heart Failure
MHProNews has pioneered in our profession several reporting elements that keep our regular and attentive readers as arguably the best informed in the manufactured housing industry. Among the items shared after 'every business day' (when markets are open) is our left-right headline recap summary. At a glance in two to three minutes, key 'market moving' news items are covered from left-of-center CNN Business and right-of-center Newsmax. "We Provide, You Decide." © Additionally, MHProNews provides expert commentary and analysis on the issues that others can't or won't cover that help explain why manufactured housing has been underperforming during the Berkshire era while an affordable housing crisis and hundreds of thousands of homeless in America rages on. These are "Industry News, Tips, and Views Pros Can Use" © features and others made and kept us the runaway #1 in manufactured housing trade publisher for a dozen years and counting.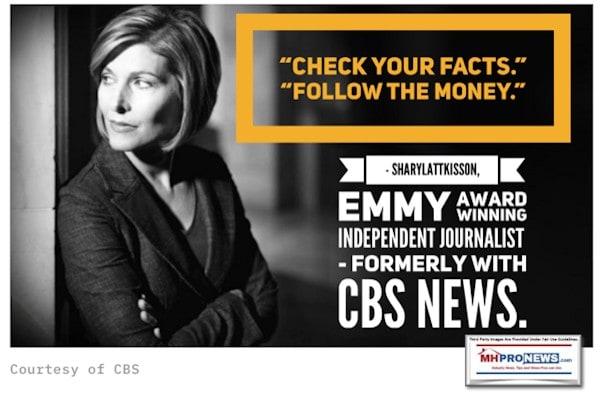 Manufactured Housing Industry Investments Connected Equities Closing Tickers
Some of these firms invest in manufactured housing, or are otherwise connected, but may do other forms of investing or business activities too.
NOTE: The chart below includes the Canadian stock, ECN, which purchased Triad Financial Services, a manufactured home industry lender
NOTE: Drew changed its name and trading symbol at the end of 2016 to Lippert (LCII).
NOTE: Deer Valley was largely taken private, say company insiders in a message to MHProNews on 12.15.2020, but there are still some outstanding shares of  the stock from the days when it was a publicly traded firm.  Thus, there is still periodic activity on DVLY.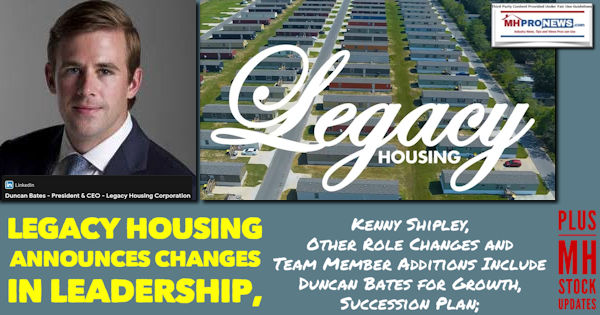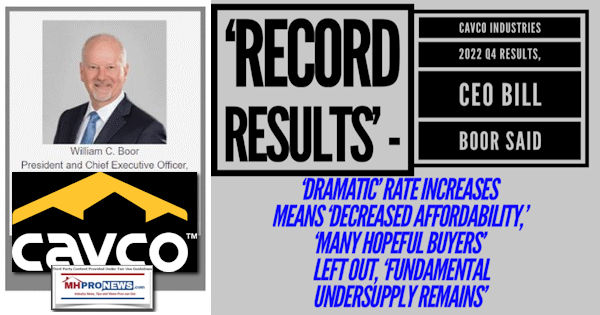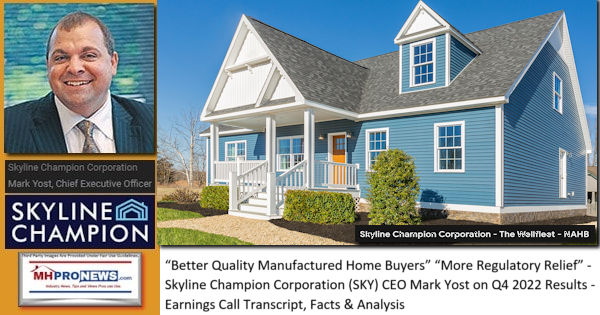 Manufactured Home Communities (a.k.a. 'Mobile Home Parks' – SIC) – Exploring UMH Properties; Fellow Manufactured Housing Institute Member Yes! Communities Suits and Settlements; plus MH Markets Updates
'Announcing!' 'Manufactured Community Owners' Association of America' 'Finally Bringing Fight To Manufactured Home Community Sector of the Industry' – plus Sunday Weekly Manufactured Housing Headlines Review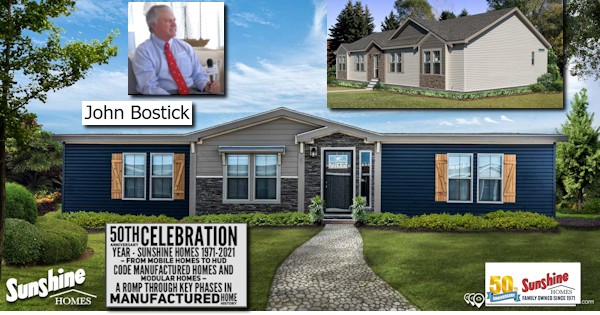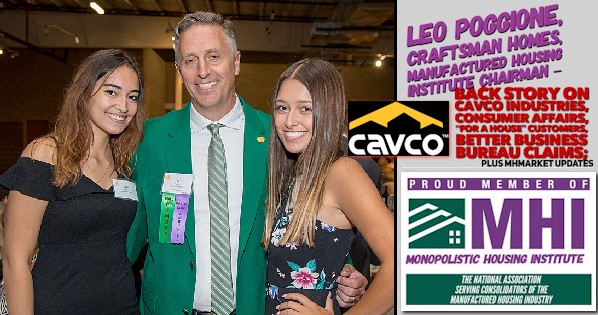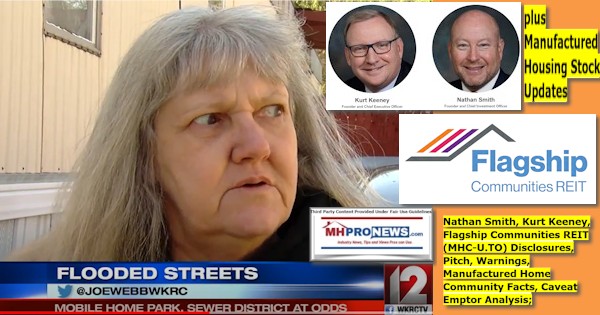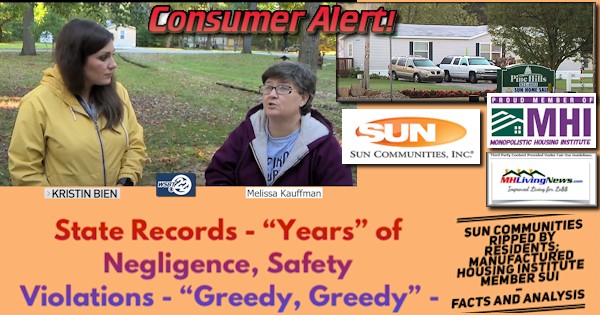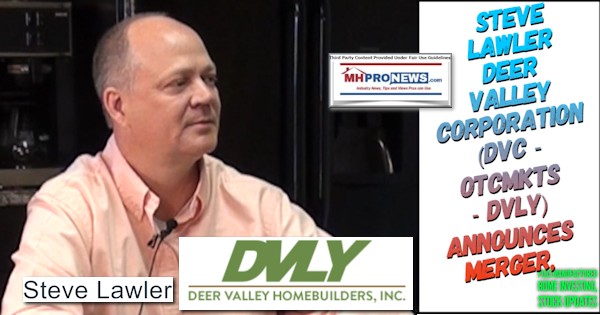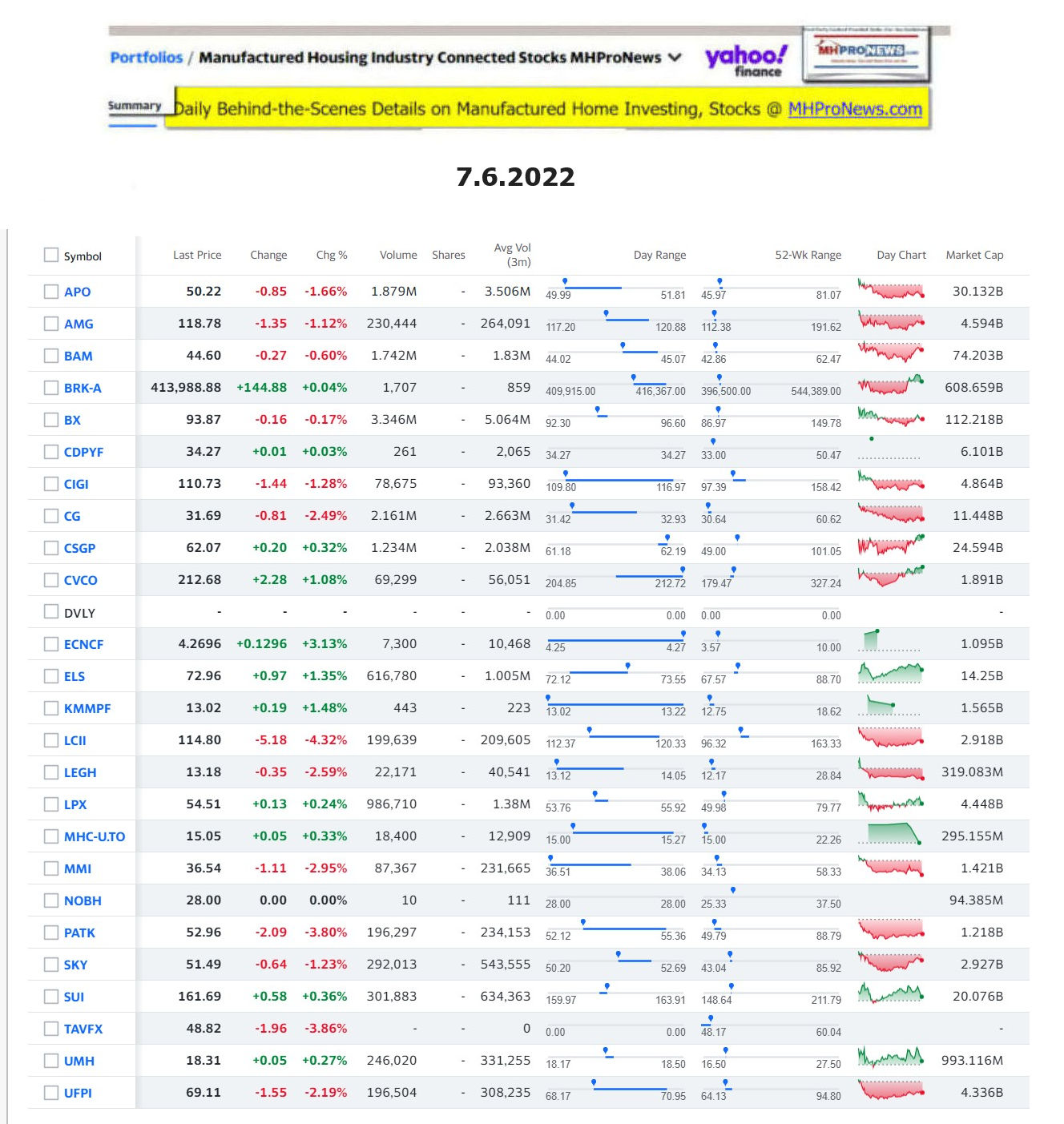 2022

…

Berkshire Hathaway is the parent company to Clayton Homes, 21st Mortgage, Vanderbilt Mortgage and other factory-built housing industry suppliers.


·

LCI Industries, Patrick, UFPI, and LP each are suppliers to the manufactured housing industry, among others.




·

AMG, CG, and TAVFX have investments in manufactured housing related businesses.

For

insights from third-parties and clients about our publisher

, click here.


Enjoy these 'blast from the past' comments.

MHProNews. MHProNews – previously a.k.a. MHMSM.com – has celebrated our 11th year of publishing and have completed over a dozen years of serving the industry as the runaway most-read trade media.
Sample Kudos over the years…
It is now 12+ years and counting…
Learn more about our evolutionary journey as the industry's leading trade media, at the report linked below.
· For expert manufactured housing business development or other professional services, click here.
· To sign up in seconds for our industry leading emailed headline news updates, click here.

Disclosure. MHProNews holds no positions in the stocks in this report.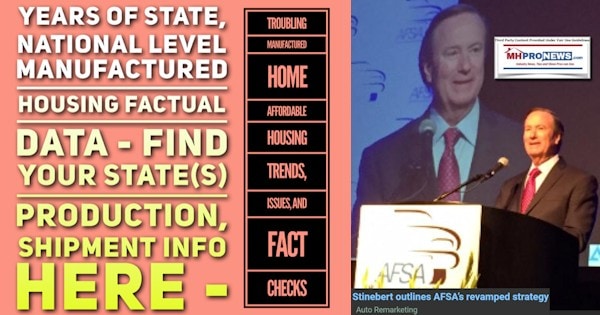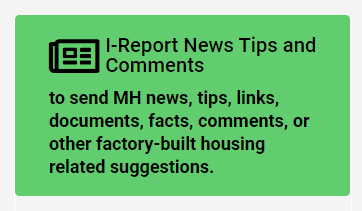 That's a wrap on this installment of "News Through the Lens of Manufactured Homes and Factory-Built Housing" © where "We Provide, You Decide." © (Affordable housing, manufactured homes, stock, investing, data, metrics, reports, fact-checks, analysis, and commentary. Third-party images or content are provided under fair use guidelines for media.) (See Related Reports, further below. Text/image boxes often are hot-linked to other reports that can be access by clicking on them.)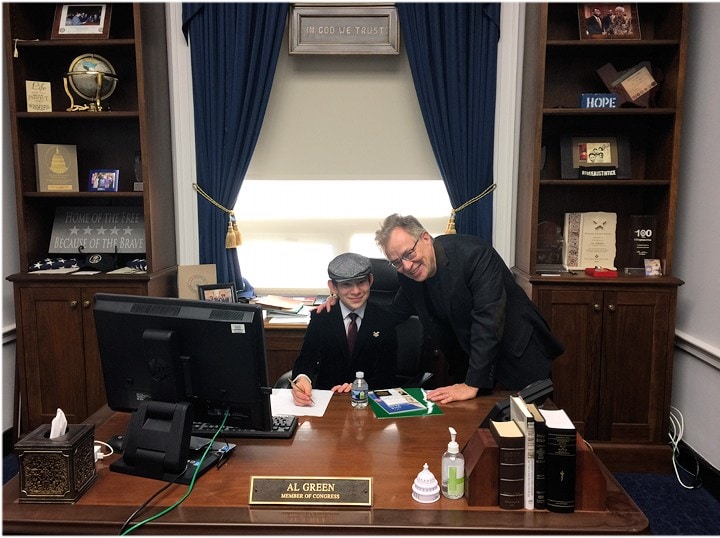 By L.A. "Tony" Kovach – for MHProNews.
Tony earned a journalism scholarship along with numerous awards in history. There have been several awards and honors and also recognition in manufactured housing. For example, he earned the prestigious Lottinville Award in history from the University of Oklahoma, where he studied history and business management. He's a managing member and co-founder of LifeStyle Factory Homes, LLC, the parent company to MHProNews, and MHLivingNews.com. This article reflects the LLC's and/or the writer's position and may or may not reflect the views of sponsors or supporters.