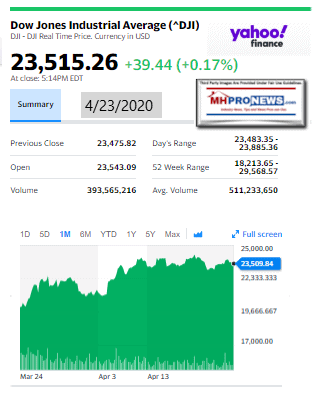 A federal employee called MHProNews this afternoon to say in part that things are crazier than he has ever seen it. Having worked for the federal government for decades, the agent said that he has been through government shutdowns, RIFs (Reduction in Force) and more. He then spoke about some of the corruption and waste that was underway. As an example, he mentioned the case of a dead person he knew about that was issued a stimulus check.
Another example the agent underscored were companies getting stimulus money that don't qualify for it.
That's a good segue into a recent report from NPR and Seeking Alpha have both said that Legacy Housing (LEGH) has received $6.5 million from the SBA Paycheck Protection Program (PPP) fund. However, there are reasons – per sources – to believe that Legacy doesn't qualify for the money.
That exclusive will be our featured focus, found in this evening's report. That segment follows our customary left-right headlines plus other market snapshot and standard business-nightly fare.
Every Business Nightly – Headline and Graphical Insights-at-a-Glance.
Every weekday night that the stock markets are open, we provide headlines from left-of-center CNN followed by right-of-center Fox Business. It is sometimes surprising how much We share closing tickers and other related data courtesy of Yahoo Finance, and more. 5 to 10 minutes reading this MHProNews market report every business night could save you 30 minutes to an hour of similar reading or fact-gathering elsewhere.
Perhaps more important, you will get insights about the industry from experts that care, but also dare to challenge the routine narrative spun by some that arguably keeps manufactured housing underperforming during an affordable housing crisis.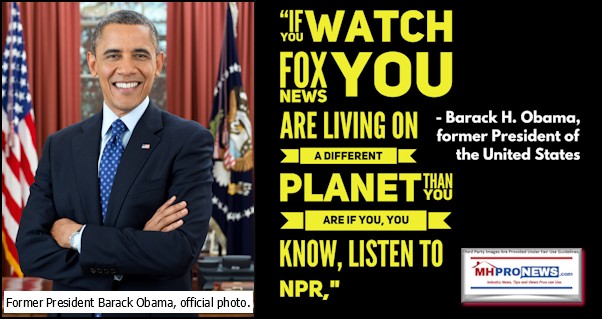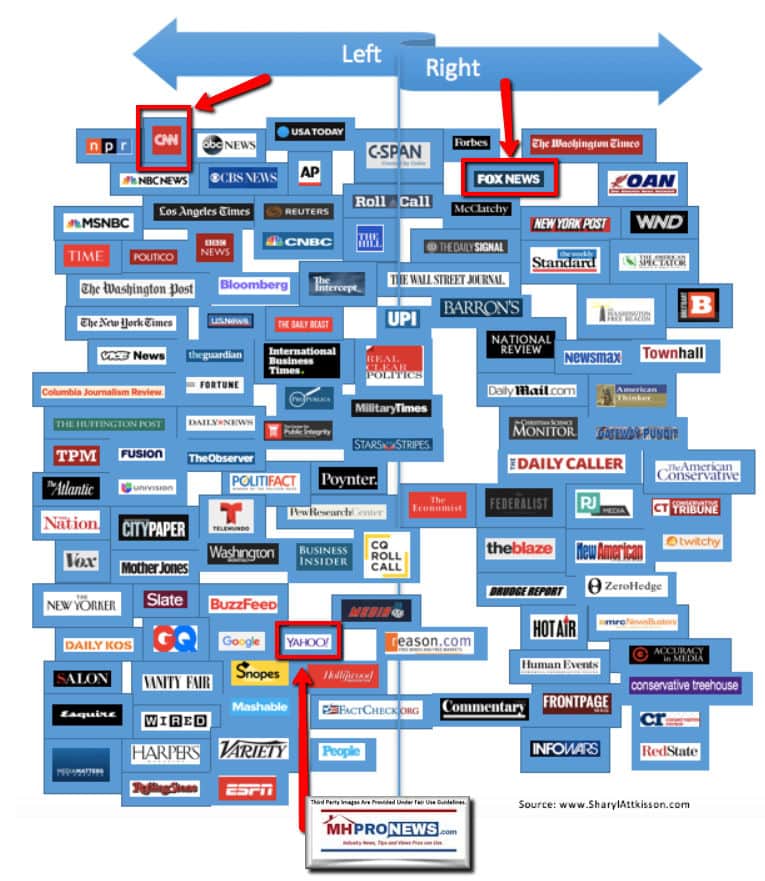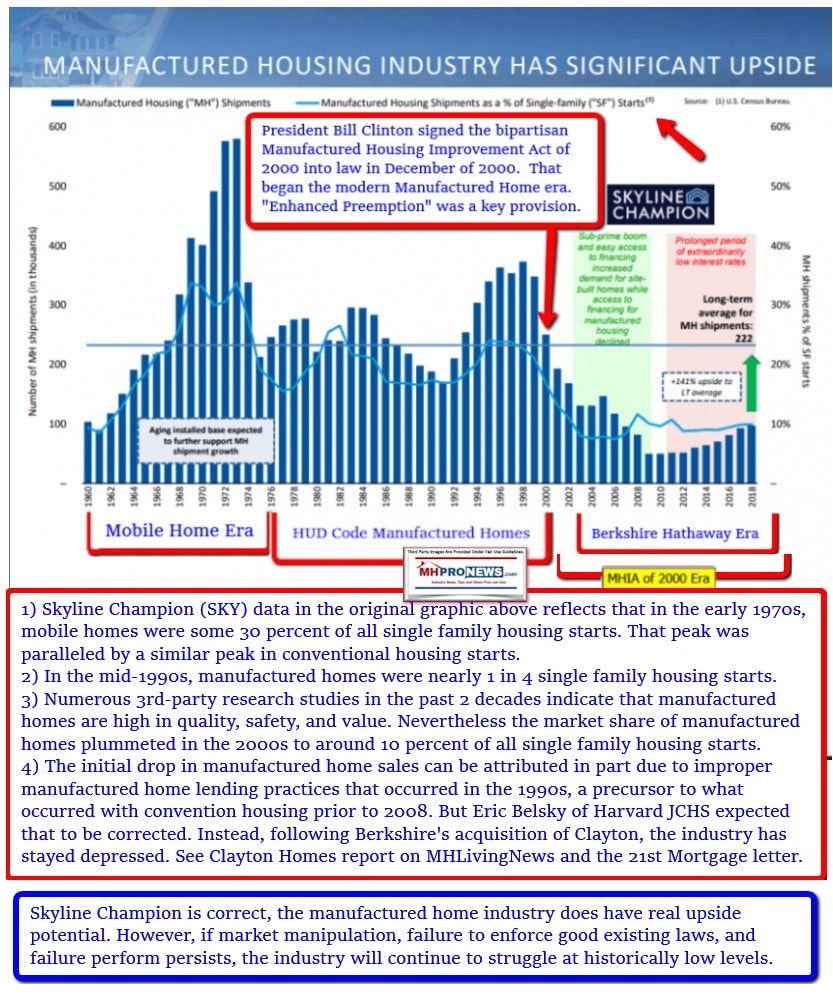 Headlines from left-of-center CNN Business
Farmers try to survive
FLORIDA CITY, FLORIDA – APRIL 01: An aerial view from a drone shows farm workers as they fill up bins in the back of a truck with zucchini as they harvest on the Sam Accursio & Son's Farm on April 01, 2020 in Florida City, Florida. Sergio Martinez, a harvest crew supervisor, said that the coronavirus pandemic has caused them to have to throw crops away due to less demand for produce in stores and restaurants. The farm workers who are essential to providing food for homebound families are worried that if the restaurants stay closed and peoples changed grocery store habits continue they would be out of work with no work for the near future.
US aid may not be enough to save them. That could hurt fruit and vegetable supplies
Las Vegas casinos will not be reopening anytime soon
'Welcome to the house of horror': The awful economic data for April is here
Another 4.4 million Americans filed for unemployment benefits last week
LIVE UPDATES Intel shares fall despite strong earnings
LIVE UPDATES Oil prices are skyrocketing… back to $18
Instacart hired 300,000 workers in a month. It plans to hire 250,000 more
Stores struggle to get shoppers to wear masks
Zoom makes privacy and security fixes as millions flock to service
The Gap is running out of money and stopped paying rent
Sweetgreen: We're returning our $10 million stimulus loan
Amazon revealed to be behind mystery $310,000 donation to bookshops
The sun sets behind an idle pump jack near Karnes City, Texas, Wednesday, April 8, 2020. Demand for oil continues to fall due to the new coronavirus outbreak. (AP Photo/Eric Gay)
OPINION The American oil boom is over
Ford engineers are working on electric Mustang SUVs in their own garages
UPS employees: 'We're getting flat-out hammered right now'
MEET THE CORONAVIRUS CONSUMER
People are seen lined up in front of Whole Foods during the coronavirus pandemic on April 15, 2020 in New York City. Grocery stores across the country have limited the number of customers allowed inside.
Grocery stores might have to ban customers from coming inside
We're buying more booze online than ever before
Automakers are offering extreme deals. Buyers beware
People are staying home. But they're buying beauty products
Americans are panic buying food for their pets
WORKING FROM HOME
5 ways to get along with your new coworker – your spouse
Coming soon: A 'work from home' ETF
WFH burnout is real. How to avoid it.
'Sorry, I was on mute.' 5 tips for better video meetings
These folks have always worked from home full-time. Here's what they say you should know
Headlines from right-of-center Fox Business
Coronavirus-inspired SALT cap relief may incentivize more people to pay their taxes
Governors of states hardest hit by the outbreak have begun asking lawmakers to lift the $10,000 cap on state and local tax deductions.
Coronavirus government spending must be put on 'pause': Sen. Barrasso
Dow rises as S&P, Nasdaq slip in volatile session
MONEY
The billionaires getting richer while the rest of the world suffers historic crisis
Another 4.4 million Americans filed for unemployment as layoffs surge
HEALTH
Coronavirus concerns close Tyson beef plant in Washington
Stopping coronavirus in US meat plants nearly impossible, experts warn
VIDEO
Mark Cuban: Put in a low-ball offer on a house during coronavirus
Mark Cuban: We need a federal minimum wage, especially post-coronavirus
OPINION
NFL 2020 draft class during coronavirus example of American resilience
CRUDE AWAKENING
MARKETS
The fuel behind oil's building momentum
CLOSED HOUSES
REAL ESTATE
New home sales are plunging — and experts say decline will get much worse
ALWAYS BET ON BACK
MARKETS
Casino giant reveals when Las Vegas Strip may light up after coronavirus
MAKING CUTS
MONEY
Treasury says these public companies not eligible for small business loans
BAD OMEN
MARKETS
Much hoped-for coronavirus treatment from Gilead fails key test, sinks stock
WHEN LIFE GIVES YOU LEMONS
AUTO
Coronavirus making these cars sell for very cheap
WHAT TO WATCH
HEALTH CARE
Top 3 underlying health problems behind coronavirus deaths: study
FEVER DREAMS
LIFESTYLE
Study suggests common step to screen for coronavirus may be bunk
EMPTIEST PLACE ON EARTH
DISNEY
Disney parks' coronavirus shutdown may last through January
TOMPA BAY
SPORTS
Brady accidentally trespasses in Tampa home during attempted coach visit
TRAINING WHEEL TRUCKERS
LIFESTYLE
Future of the 'lifeblood' of America's economy threatened by coronavirus
COME ON BACK NOW!
LIFESTYLE
European hot spot keeps tourists' cash in controversial refund scheme
RISKY PROCEDURE?
HEALTH CARE TECH
Why doctors are rethinking ventilators in coronavirus fight
GOV CASH FIREHOSE
MONEY
The 10 colleges that raked in the most CARES Act cash
WHOPPING DONATION
LIFESTYLE
Burger King to give 10,000 free Whoppers, but with a catch
LIFESTYLE
Coronavirus prompts Publix to buy excess food from farmers for donations
LIFESTYLE
Bill Gates' quarantine routine involves dancing on TikTok
TECHNOLOGY
$23M coronavirus mission to connect students in Detroit
LIFESTYLE
Supermarket donates milk during coronavirus crisis to needy families
LIFESTYLE
Tom Hanks sends typewriter to boy bullied because of his name
LIFESTYLE
Coronavirus possibly exposed to nearly 1 million in NYC: health official
LIFESTYLE
California coronavirus protesters no longer welcome at state capitol
LIFESTYLE
Kraft Heinz launches coronavirus relief initiative to help struggling US diners
MONEY
More chain restaurants returning coronavirus small-business loans
NEWS
Elizabeth Warren loses brother to coronavirus
LIFESTYLE
Fast food chains compete for coronavirus-fueled delivery demand
OPINION
Varney: 'Like it or not,' America is quickly getting back to work
OPINION
Steve Forbes: How Trump can help our oil industry right now and skip Pelosi's stall tactics
RETAIL
Amazon scooped up data from its own sellers to launch competing products
MONEY
House to vote on $484B coronavirus relief bill to replenish small-business fund
MONEY
IKEA donates $1.6M in coronavirus supplies, 30,000 N-95 masks
SPORTS
Incentive deal to move Carolina Panthers to SC approved
SOCIAL MEDIA
Twitter says it will scrub platform of these coronavirus posts
WORLD
Iranian military chief responds to Trump's vow to sink harassing boats
NEWS
Several people dead as storms rip through Oklahoma, Texas and Louisiana
BUSINESS LEADERS
Heiress to snack fortune convicted in cheat scandal pleads to avoid prison
SPORTS
Top college player Joe Burrow set for NFL payday, endorsement stardom
10 Market Indicator Closing Summaries – Yahoo Finance Closing Tickers on MHProNews…


Featured Focus – Where Business, Politics and Investing Can Meet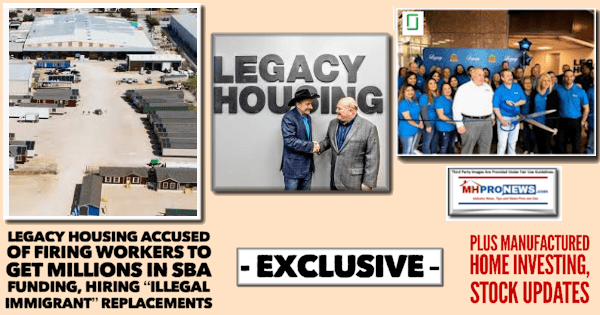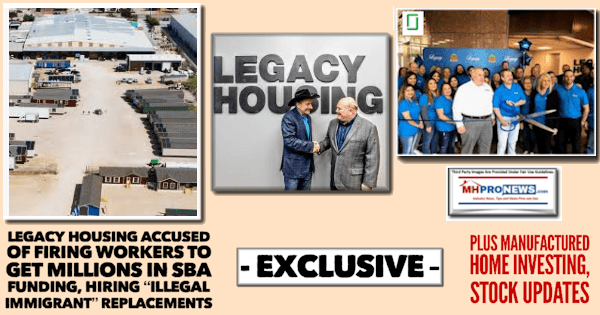 According to the Small Business Administration (SBA) and the Federal Register document linked here, "Lenders must comply with the applicable lender obligations set forth in this interim final rule, but will be held harmless for borrowers' failure to comply with program criteria; remedies for borrower violations or fraud are separately addressed in this interim final rule. The program requirements of the PPP identified in this rule temporarily supersede any conflicting Loan Program Requirement (as defined in 13 CFR 120.10)."
Those SBA guidelines – linked here – include this Q&A.
Am I eligible?
"You are eligible for a PPP loan if you have 500 or fewer employees whose principal place of residence is in the United States, or are a business that operates in a certain industry and meet the applicable SBA employee-based size standards for that industry…"
According to Legacy Housing Company Profile by Craft.cocraft.co, "Legacy Housing has 800 employees across 2 locations and $168.96 M in annual revenue in FY 2019…"
Owler's profile of Legacy (LEGH) says, "…Legacy Housing Corporation has 900 employees…" perhaps there is an exception that the company qualifies for, but on its face, the firm doesn't seem to meet that under 500 limit criteria set by the SBA.
MHProNews reached out to Legacy Housing's three corporate top leaders for comments earlier this afternoon regarding reports from NPR and Seeking Alpha that called them out by name for getting SBA PPP bailout money. As of this time, Legacy has not yet responded.
A previously provided leaked document, confirmed by Legacy leadership as authentic, is linked here.
More Whistleblowers, Tipsters
According to a tipster inside Legacy, "There is no doubt in my mind that Legacy fired employees in order to qualify for the relief money…" that source claimed that "…Legacy is now hiring people for the same positions they let people go from. These are guys in the plant which most of who they hire are illegal immigrants. They have also purchased new equipment for the factory as well."
According to a source with ties to the Benton, Texas based firm: "Legacy Housing is the epitome of slime, sleazy and downright dishonest as it gets. They received $6.5 million if I remember correctly, and still have everyone's pay reduced "to stay afloat." Yet they have enough money to buy new forklifts and other equipment along with hiring new employees."
That claim mirrors another allegation from a different tipster tied to Legacy.
As an additional data-point related to the concern that this may involve a violation of federal law is this from Fox Business.
"It is unlikely that a public company with substantial market value and access to capital markets will be able to make the required certification in good faith, and such a company should be prepared to demonstrate to SBA, upon request, the basis for its certification," the Treasury said in new online guidance about the Paycheck Protection Program.
Treasury Secretary Steven Mnuchin told FOX Business on April 22 that if businesses that don't meet the necessary certifications received loans and do not repay it, they could be subject to investigation.
The Fox Business' report subheading stressed that "At least 75 publicly traded companies — some with market values of well over $100M — tapped the government-backed loans." That description seemingly fits Legacy Housing.
The following is from a Legacy source which eliminates the person's name that the message was sent to, but is otherwise as sent. The brown and bold are added to make the quote pop as MHProNews has often done for years, but is otherwise as in the original.

"As you are aware, the Company is facing unprecedented challenges due to the COVID-19 pandemic.  In response, the Company has undertaken a number of measures to reduce its costs, particularly SG&A (overhead).  Regrettably, and due to those measures, I know that you were informed today that your position has been eliminated.   I wanted to make sure you had the following information as quickly as possible:
This is not a termination or discharge but a lay-off due to disaster (COVID-19); therefore, you may be entitled to enhanced unemployment benefits and/or other disaster-related assistance.  You are also eligible for rehire.  The link to file for unemployment benefits in Texas is:
https://twc.texas.gov/jobseekers/disaster-unemployment-assistance
We will ensure to respond immediately to TWC concerning the nature of your separation from employment to avoid any delay in your ability to receive benefits, if you otherwise qualify (we cannot guarantee your eligibility for benefits).  In addition, the following article contains information about the stimulus bill just passed to provide additional assistance to employees displaced by the pandemic:
https://www.cnn.com/2020/03/25/politics/senate-stimulus-unemployment-benefits-coronavirus/index.html
Your health insurance benefit will terminate effective 03/26/2020 and your dental/vision benefit(s) will terminate effective 03/31/2020; however, any claims incurred on or before those date(s) will be processed in accordance with the applicable plan's terms and/or conditions.  If you wish to continue coverage, you may do so for up to 18 months (or longer in some cases).  Please review the attached notice carefully as it explains your rights and responsibilities under the Consolidated Omnibus Budget Reconciliation Act ("COBRA").  We are also required to send Mrs. Bryan a COBRA Election Notice, which I have done.
I will gladly forward you any information I may receive about resources for employees who have been affected and/or laid off due to this crisis.   Please do not hesitate to contact me via email if I can be of any assistance to you during this transition. 
— 
Mary Saenz
Regulatory Compliance Manager
Director of Human Resources
Legacy Housing Corporation
…"
That source said: "After they furloughed/laid off…people, they got 6.5 million in PPP loan and rather than call anyone back, they're hiring illegals, buying new forklifts, fixing their place up…"
Legacy Housing's "Kenny and Curt" COVID19 Document Leak, "World Class "Shuckers-and-Jivers"- Skyline Champion Revelation
The following was the bulk of an emailed statement from Curt Hodgson, Chairman of Legacy Housing and was sent on the record, but with respect to the prior report linked here above.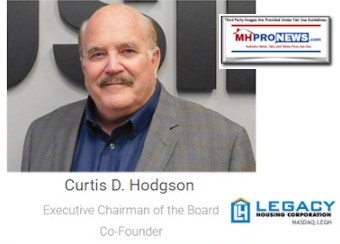 "There was no 'whistle blower' because there was no broken law. Please stop using that term.
There was no 'leak' because there was no confidential communication. We don't send confidential communications to every employee…
…The slant you put on our use of the phrase 'shuckin and jivin' was pejorative for no reason. All of us business owners are shuckin and jivin right now…
The actions we are taking, including discounting our homes, financing our homes with nothing down, and delaying payments for many months, are actions that keep our plants running during these challenging times. It's called 'shuckin and jivin.'
 We do the best we can.  With honesty and with integrity. 
 There's your on-the-record reply."
Those sources that have complained to MHProNews have strongly disputed the honesty and integrity claim.
MHProNews will monitor this and other emerging reports. If Legacy's leadership opts to provide an explanation on these most recent claim, that statement can be part of a follow up report.
Legacy Housing's "Warren Buffett Type Moat" and COVID19 Response Plan Assailed by Company Whistleblowers
Upcoming…
As a teaser, there are multiple insights coming in about one of the better-known manufactured home community operations. A report on that topic is developing, based upon tips from those in the know. Stay tuned.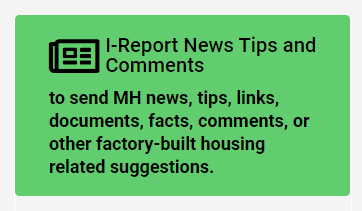 Related Reports:
Bias Confirmation, MHI's SBA PPP Funding Effort, plus Sunday Manufactured Home Headlines Review 4.19.2020
Debate! Current, Former Manufactured Housing Institute Members Battle Over Clayton Homes, MHI, Other Key Member Activities and Industry Performance
Historic Insights; Legacy Housing, Franklin Homes, Other HUD Code Builders and 2020 Tunica Show Cancellation Impact
MMI Exec Michael Glass' Exclusive Analysis on COVID19 Impact on Manufactured Home Communities; Latest 2020 "Parks" Data & Trends
Special COVID19 Economic Data, Report and Projections from Marcus & Millichap, plus Manufactured Home Stock, Investing Updates
CFPB Issues Key Ruling on CARES Act – Affordable, Manufactured and Modular Housing Industry Significance
Communities, Assoc Exposé – Whistleblower "Leaks" – Lesli Gooch Manufactured Housing Institute (MHI) CEO and Sheila S. Dey, Executive Director Western Manufactured Housing Communities Association (WMA)
MHARR Warns-Not Just Factories, Retailers Need "Essential" Business Designation, plus Manufactured Home Stock, Investing Updates
Legacy Housing's "Kenny and Curt" COVID19 Document Leak, "World Class "Shuckers-and-Jivers"- Skyline Champion Revelation
Legacy Housing's "Warren Buffett Type Moat" and COVID19 Response Plan Assailed by Company Whistleblowers
Wrongful Death COVID19 Case Alert to Landlords, Producers; News Tips, AG Barr Warns Christian Rights Violations on Easter – Sunday Headlines Review 4.5 to 4.12.2020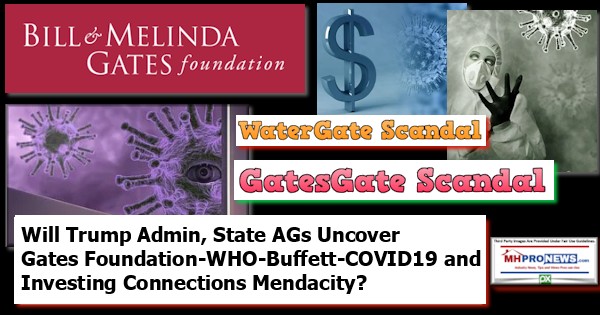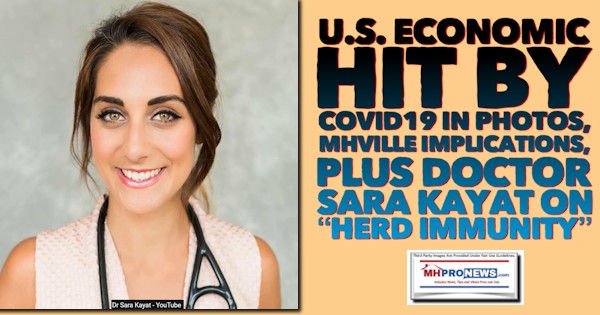 Shots Fired-Deaths at Clayton Homes Plant, Oil's Plunge, plus Manufactured Home Stock, Investing Updates
Clayton Update; Pro-Trump Independents vs Anti-Trump MH Communities Green Courte Partners CEO David Lentz? Plus, Manufactured Housing Headlines in Review 3.22 to 3.29.2029
Manufactured Housing Industry Investments Connected Closing Equities Tickers
Some of these firms invest in manufactured housing, or are otherwise connected, but may do other forms of investing or business activities too.
NOTE: The chart below includes the Canadian stock, ECN, which purchased Triad Financial Services, a manufactured home industry lender
NOTE: Drew changed its name and trading symbol at the end of 2016 to Lippert (LCII).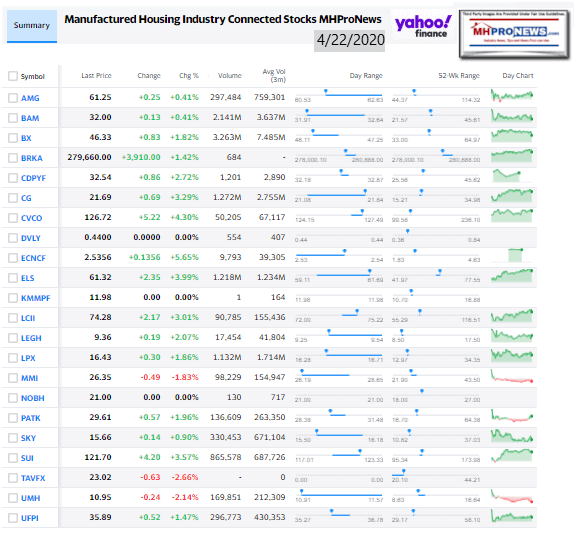 Spring 2020…
Berkshire Hathaway is the parent company to Clayton Homes, 21st Mortgage, Vanderbilt Mortgage and other factory built housing industry suppliers.
· LCI Industries, Patrick, UFPI, and LP each are suppliers to the manufactured housing industry, among others.
· AMG, CG, and TAVFX have investments in manufactured housing related businesses. For insights from third-parties and clients about our publisher, click here.
Enjoy these 'blast from the past' comments.
MHProNews. MHProNews – previously a.k.a. MHMSM.com – has celebrated our tenth anniversary and is in year 11 of publishing.



Learn more about our evolutionary journey as the industry's leading trade media, at the report linked below.https://www.manufacturedhomepronews.com/celebrating-10-years-of-goal-and-solution-oriented-manufactured-home-industry-innovation-information-and-inspiration-for-industry-professionals/· For expert manufactured housing business development or other professional services, click here.
· To sign up in seconds for our industry leading emailed headline news updates, click here.

Disclosure. MHProNews holds no positions in the stocks in this report.
2019 Year-End Totals Reveals Decline in New HUD Code Manufactured Home Production, Shipments vs. 2018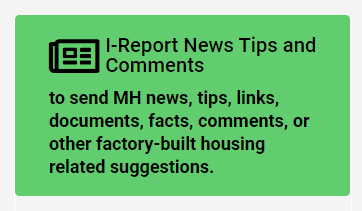 That's a wrap on this installment of "News Through the Lens of Manufactured Homes and Factory-Built Housing" © where "We Provide, You Decide." © (Affordable housing, manufactured homes, stock, investing, data, metrics, reports, fact-checks, analysis, and commentary. Third-party images or content are provided under fair use guidelines for media.) (See Related Reports, further below. Text/image boxes often are hot-linked to other reports that can be access by clicking on them.)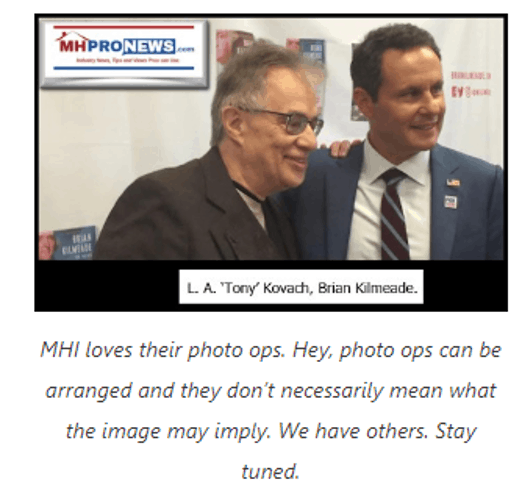 By L.A. "Tony" Kovach – for MHLivingNews.com.
Tony earned a journalism scholarship and earned numerous awards in history and in manufactured housing. For example, he earned the prestigious Lottinville Award in history from the University of Oklahoma, where he studied history and business management. He's a managing member and co-founder of LifeStyle Factory Homes, LLC, the parent company to MHProNews, and MHLivingNews.com. This article reflects the LLC's and/or the writer's position, and may or may not reflect the views of sponsors or supporters.
http://latonykovach.com Connect on LinkedIn: http://www.linkedin.com/in/latonykovach