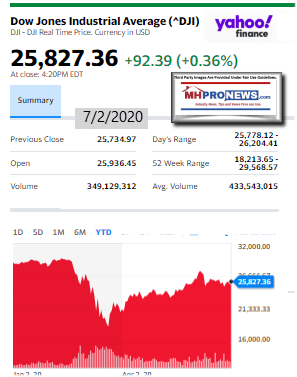 The video below was produced on May 20, which is useful for the purposes of this report. Because some of the news since then has been positive, as today's strong jobs report reflects.
Additionally, the indications from #1 Texas reflects some level of recovery in the manufactured housing market.
Those points said, this left-of-center CNN Business video and related report spotlights facts that MHProNews has cited previously. Namely, that the need for affordable housing is great. The Wuhan Coronavirus Pandemic has only made it worse. Sharply higher unemployment has further fueled the woes many face.
"There are 500,000 people who are homeless in America, but millions more are housing insecure — meaning they spend a large portion of their income on their rent or mortgage, or they are living in overcrowded spaces or poor conditions. Even before the pandemic, one in four US renters spent more than half their income on rent in 2018, according to a Harvard study," said CNN Business.
The problems that CNN's video suggests often find their potential answer or solutions in manufactured housing, even though that was not mentioned in their report. One might wonder, why the Manufactured Housing Institute (MHI) doesn't push to appear in reports and then routinely ask for the full enforcement of the existing good laws that could improve the lives of millions is an open question.
If the following bullets that are quotes from CNN sounds like a page out of socialism, well, the notion includes support from New York Representative Alexandria Ocasio-Cortez, (NY14-D). Like several in her party, she is routinely pro-socialist.
Per CNN Business, the following.
"In saying 'cancel the rent,' we're saying cancel not only the rent during this period — which, we have no idea when this period will end, right? But also cancel all debt related to that rent. Meaning, cancel it, and we don't owe you anything," housing activist Kerbie Joseph explained.
Joseph said it's not enough to pause evictions, or pause rent, only to have multiple months of payments come due at once when society and business reopens. She helped organize a rent strike in New York on May 1, with the goal of pushing politicians to do more to protect the housing of people who cannot work right now.
Alexandria Ocasio-Cortez endorsed canceling the rentin late April. In a recent interview with Vanity Fair, Democratic presidential candidate Joe Biden called for "rent forgiveness," saying, "Forgiveness. Not paid later, forgiveness."
Rephrased, former Vice President Biden – at least at that moment – supported something that sounds quite similar in practice, according to CNN Business.
How property owners fare or could be made whole under that concept is not clearly answered.
Also, from that same report by CNN Business is the following.
If rental income isn't coming in for landlords, Schuetz explained, they can't pay their mortgages. But it's not just that. They also won't be able to afford the property taxes that fund local governments, including things like public health programs.
The coronavirus has "just drawn attention to problems that existed already," Schuetz said. "But hopefully this will also make middle-income voters a little more conscious that we all suffer when we have people who are unhoused or unstably housed."
As noted, the somewhat brighter news is that for the second straight month, the official jobs numbers as reported by the U.S. Department of Labor have beaten expectations. Unemployment still remains high, but is falling faster than some believed just 2 months ago could be possible.
This morning's report shapes the above in a more manufactured housing specific fashion.
#1 Manufactured Housing State, Texas Manufactured Home Shipment Market Analysis – May 2020 Data, Plus Official U.S. Labor Data Soar$
That noted, the broader economic data captured in the left-right headlines that follow our quotable quotes tonight included a mention of China's hoarding oil offshore. Given the importance of energy production in the U.S., and how energy market states often are good sources of business for manufactured housing retailers and producers, that will be our featured focus for tonight.
That follows 2 of our 3 market snapshot graphics at the closing bell tonight. The manufactured housing connected stocks at the close today are found near the end of this report, beyond the featured focus and related reports.
Quotes That Shed Light – American Social, Industry, National Issues…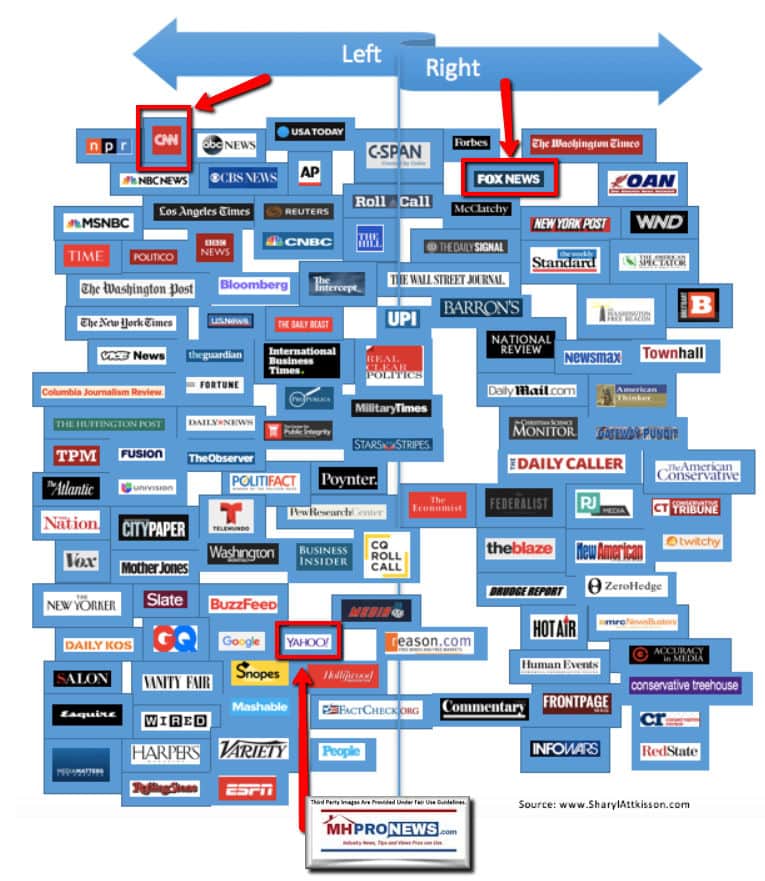 Headlines from left-of-center CNN Business
Leaving a job now
Hundreds of unemployed Kentucky residents wait in long lines outside the Kentucky Career Center for help with their unemployment claims on June 19, 2020 in Frankfort, Kentucky.
It's a scary time to be unemployed. These people still chose to get laid off
The economy created 4.8 million jobs in June. That's not the whole story
Opinion: These are the workers who will see the slowest wage growth
Stocks rise after jobs report
INTERACTIVE Track America's recovery
Andrew Yang: What Congress can do to avoid a new Great Depression
Lemonade, the online insurer, surges in Wall Street debut
Tesla delivered more than 90,000 cars last quarter
China is storing an epic amount of oil at sea. Here's why
Court sides with publisher of tell-all book by Trump's niece
Kids stuck at home interrupt parents' live interviews on BBC and Sky News
School bus drivers excited and scared as school year approaches
Dodge Durango SRT Hellcat: Powered by the proven supercharged 6.2-liter HEMI Hellcat V-8 engine, the Durango SRT Hellcat delivers a best-in-class 710 horsepower and 645 lb.-ft. of torque, mated to a standard TorqueFlite 8HP95 eight-speed automatic transmission
The Dodge Durango Hellcat is a family SUV that can go 180 mph
BLOOMINGTON, INDIANA, UNITED STATES – 2020/04/12: Cars jam at the parking lot of WalMart, after other supermarkets closed entirely, or closed early, on Easter Sunday. The business, which used to be open until midnight, has been experiencing high volume since the beginning of the COVID-19/Coronavirus outbreak.
Walmart is transforming 160 of its parking lots into drive-in movies theaters
FILE: Jeff Bezos, founder and chief executive officer of Amazon.com Inc., listens during an Economic Club of Washington discussion in Washington, D.C., U.S., on Thursday, Sept. 13, 2018. Amazon.com Inc. founder Jeff Bezos, the worlds richest person, and his wife MacKenzie are divorcing after 25 years. Bezos, 54, is worth $137 billion, according to the Bloomberg Billionaires Index, a ranking of the worlds 500 wealthiest people. The couple met when they both worked at hedge fund D.E. Shaw, and they married in 1993. He founded Amazon a year later.
Jeff Bezos is so rich he just set a new record
MARKETS
WHAT'S OPEN, WHAT'S CLOSED
Customers dine outside McDonald's in Union Square as New York City moves into Phase 2 of re-opening following restrictions imposed to curb the coronavirus pandemic on June 24, 2020. Phase 2 permits the reopening of offices, in-store retail, outdoor dining, barbers and beauty parlors and numerous other businesses. Phase 2 is the second of four-phased stages designated by the state.
McDonald's hits pause on reopening dining rooms as coronavirus cases rise
Disney is postponing the reopening of Disneyland
What happens when the only grocery store closes
Mall giant Simon reopens most of its shopping centers
Apple is closing some of the stores that it reopened
MOTORHEADS
Bentley is launching a new version of its SUV, the Bentayga.
With its new super fast SUV, Bentley completes a major makeover
New F-150 has fully reclining seats and a bottle opener
Electric Mini Cooper is a blast, but impractical
This Lamborghini is more fun for less money
Ford's Mustang Mach 1 is back, with even more power
Headlines from right-of-center Fox Business
POLITICS
Trump says stocks, 'greatest economy' on track to hit pre-pandemic levels
"We built the greatest economy in the history of the world, and now we're doing it again," Trump said at the "Spirit of America" showcase.
Trump says another coronavirus bill is in the works and could include this tax cut
White House says 2nd stimulus check still on table despite booming jobs report
MARKETS
Stocks spike as June jobs report blows past expectations
Economy adds record-breaking 4.8M jobs in June as unemployment rate falls
NEWS
Home Depot changing the way it sells rope after disturbing discoveries made in stores
CARS
EXCLUSIVE: Dodge rolls out world's most powerful SUV
OPINION
Scalia: Trump administration puts American workers first in line as jobs come back
CRITICS CALL RACIST
SPORTS
Redskins sponsors pressured to cut ties unless team changes name
NOT-SO-BIG APPLE
REAL ESTATE
NYC home sales plunge by largest amount on record, report shows
DRIVING FORCE
AUTO
Ford partners with Disney for Bronco lineup debut
SPITTING MAD
CORONAVIRUS
Texas woman spits on 7-Eleven counter after being told to wear mask
ASSETS ON THE LINE
POLITICS
British judge rejects Venezuela's Maduro's bid for gold in London bank
HISTORIC CAREER
MEDIA
Broadcasting legend Hugh Downs dead at 99
SWEET SUCCESS
MARKETS
Lemonade shares squeeze higher in stock market debut
BIG PACKAGE
MONEY
Jeff Bezos' net worth hits to new high, but has been limited by this event
DISABILITIES ACT VIOLATION?
LEGAL
Judge rules after mom claims Disney violated rights for making son wait
SHOCKING DETAILS
CRIME
How Ghislaine Maxwell, Jeffrey Epstein allegedly groomed underage victims
TWEET DELETE
MEDIA
Twitter removes image shared by Trump after New York Times complaint
THE DOMINO EFFECT
MONEY
If $600 unemployment boost isn't extended, brace for widespread impact
LIFESTYLE
Walmart parking lots to host drive-in movie series at 160 stores nationwide
SPORTS
Cam Newton only guaranteed $550,000 with Patriots, making less than some backup quarterbacks: Report
LIFESTYLE
Uber to require coronavirus masks for riders, drivers indefinitely
MEDIA
Coronavirus prompts Vanilla Ice to postpone Texas concert
LIFESTYLE
Florida State reassures staff alarmed by reported child-care ban for remote workers
LIFESTYLE
Restaurants in NYC will take longer to bounce back: Danny Meyer
LIFESTYLE
How to win at retirement, even if there's a second wave
TECHNOLOGY
Facebook, Instagram to show coronavirus mask reminders to users
BUSINESS LEADERS
Bill Gates: Aversion to coronavirus masks 'hard to understand'
MARKETS
Tesla shatters Wall Street delivery projections despite coronavirus closure
MONEY
Fireworks display companies 'on life support' as individual sales explode
MONEY
3 mistakes that could wreck your retirement if there's a second wave of COVID-19
MARKETS
EXCLUSIVE: State Department warns top US businesses on China human rights abuses
MARKETS
Meet 'MATE': When Postmates is planning IPO filing
POLITICS
Herman Cain hospitalized after testing positive for coronavirus
HEALTH
Coronavirus second wave: Is the US experiencing it now?
MONEY
New car prices rise 3% in June, boosted by non-luxury car and light truck sales
SOCIAL MEDIA
Harvard grad Claira Janover says she's lost Deloitte job over TikTok 'stab threat'
LIFESTYLE
Coronavirus pushes gyms to look for outdoor real estate
MONEY
These 5 states pay the most money in unemployment benefits
10 Market Indicator Closing Summaries – Yahoo Finance Closing Tickers on MHProNews…

Featured Focus –
Where Business, Politics and Investing Can Meet
Manufactured housing and energy in general have several important touch points.  They include but are not limited to the following.
Jobs in 'the oil patch' or other energy producing areas are in numbers of situations served by manufactured, prefab or modular homes.
The price of fuel obviously impacts the total cost of a manufactured home.
The balance between energy production that is high enough to support jobs while not be so high as to dampen demand due to high fuel costs.
Earlier today, CNN had the following report that produced these notable pull quotes.
New York (CNN Business) China bought so much foreign oil at dirt-cheap prices this spring that a massive traffic jam of tankers has formed at sea waiting to offload crude.
As of June 29, China — the world's second-largest consumer of oil after the United States — had amassed 73 million barrels of oil on 59 different ships floating at sea off the country's northern coast, according to ClipperData, which tracks waterborne flows of crude oil in real-time. For context, that is three-quarters of the demand for the entire planet.
Barrels arriving today would have been purchased in March and April — when oil prices were melting down because of the pandemic. US crude crashed below zero on April 20 for the first time ever.
China's so-called floating storage — defined as barrels of oil on vessels waiting for seven days or longer — has nearly quadrupled since the end of May, according to ClipperData. Not only is that the most on record going back to early 2015, it's up seven-fold from the monthly average during the first quarter of 2020.
"China went on a global buying binge," said Matt Smith, director of commodity strategy at ClipperData. "There is just this deluge of crude building up offshore."
"This is simply related to terminal congestion. They've got so much coming in that they can't bring it onshore quickly enough," he said.
It was China's purchases that helped prop up the battered oil market.
Just seven weeks after crashing to a low of negative $40 a barrel, US crude surged back to $40 a barrel. That $80 swing was driven by unprecedented supply cuts by OPEC and Russia, the lifting of health restrictions around the world and strong demand from China.
China, the world's second-largest economy, relies heavily on foreign crude to keep its economy humming. That's why it makes sense for the country to stockpile oil when global prices were at rock bottom.
$190 oil sounds crazy. But JPMorgan thinks it's possible, even after the pandemic
China's oil imports soared 19% in May from the year before to a record high of 11.3 million barrels per day, according to S&P Global Platts. The country's shipments of foreign crude are expected to have topped that record in June.
Of course, the risk is that China's thirst for foreign oil will eventually be satisfied. Imports are already sitting at record highs. Floating storage is well above normal levels. And oil markets are no longer in contango.
ClipperData's Smith said that the traffic in crude bound for China has already begun to slow.
"Just as it helped support prices the past few months," he said, "it may do the opposite in the months ahead."
Other industry and macro-economic related reports are found below.
Related and Recent Reports
2019 Year-End Totals Reveals Decline in New HUD Code Manufactured Home Production, Shipments vs. 2018
"We are trained Marxists." – Black Lives Matter (BLM) co-founder Patrisse Cullors, "Deception and Misdirection" – Capital Research Center
"Home Prices May Experience Unsustainable Growth" – AEI Housing Center Director Edward Pinto and Research Director Tobias Peter
'Stop Trump!' Group Supported by Billionaires Soros, Buffett, Gates Vows to Defeat President Trump in 2020
Warren Buffett Declared "Class Warfare," Buffett Says Fellow Billionaires – "We're Winning"
History, Financial Ties-Black Lives Matter, Antifa, Billionaires Warren Buffett, Bill Gates & George Soros–Economic, Political Upheaval Spotlighted by Mary Walter, Tony Kovach on Brian Kilmeade Show
Trump Admin Signals October Surprise? AG Bill Barr's Hot Biz-Economic Trial Balloon, plus Manufactured Housing Investing, Stock Updates
Black Lives Matter-Slavery, Racial History, Economic Inequality, Affordable Home Ownership–White Billionaires Getting Richer
Stocks Feeding Wealthy During Pandemic, Fed Chair Powell Urges Prompt Return to "Tight Labor Market," plus Manufactured Housing Investing, Stock Updates
Dark Money-Billionaires Buffett, Gates, Soros Funding Black Lives Matter, Antifa – Named by AG Barr in Riots, Looting – Hijacking Peaceful George Floyd Death Racial Justice Protests
Manufactured Housing Industry Investments Connected Closing Equities Tickers
Some of these firms invest in manufactured housing, or are otherwise connected, but may do other forms of investing or business activities too.
NOTE: The chart below includes the Canadian stock, ECN, which purchased Triad Financial Services, a manufactured home industry lender
NOTE: Drew changed its name and trading symbol at the end of 2016 to Lippert (LCII).
Summer 2020…
Berkshire Hathaway is the parent company to Clayton Homes, 21st Mortgage, Vanderbilt Mortgage and other factory built housing industry suppliers.
· LCI Industries, Patrick, UFPI, and LP each are suppliers to the manufactured housing industry, among others.
· AMG, CG, and TAVFX have investments in manufactured housing related businesses. For insights from third-parties and clients about our publisher, click here.
Enjoy these 'blast from the past' comments.
MHProNews. MHProNews – previously a.k.a. MHMSM.com – has celebrated our tenth anniversary and is in year 11 of publishing.
Learn more about our evolutionary journey as the industry's leading trade media, at the report linked below.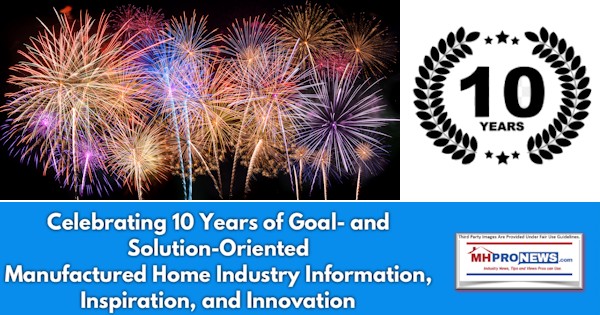 · For expert manufactured housing business development or other professional services, click here.
· To sign up in seconds for our industry leading emailed headline news updates, click here.

Disclosure. MHProNews holds no positions in the stocks in this report.
2019 Year-End Totals Reveals Decline in New HUD Code Manufactured Home Production, Shipments vs. 2018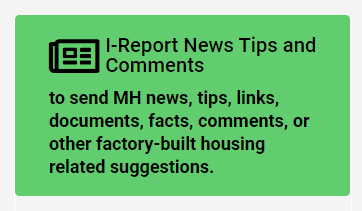 That's a wrap on this installment of "News Through the Lens of Manufactured Homes and Factory-Built Housing" © where "We Provide, You Decide." © (Affordable housing, manufactured homes, stock, investing, data, metrics, reports, fact-checks, analysis, and commentary. Third-party images or content are provided under fair use guidelines for media.) (See Related Reports, further below. Text/image boxes often are hot-linked to other reports that can be access by clicking on them.)
By L.A. "Tony" Kovach – for MHLivingNews.com.
Tony earned a journalism scholarship and earned numerous awards in history and in manufactured housing. For example, he earned the prestigious Lottinville Award in history from the University of Oklahoma, where he studied history and business management. He's a managing member and co-founder of LifeStyle Factory Homes, LLC, the parent company to MHProNews, and MHLivingNews.com. This article reflects the LLC's and/or the writer's position, and may or may not reflect the views of sponsors or supporters.