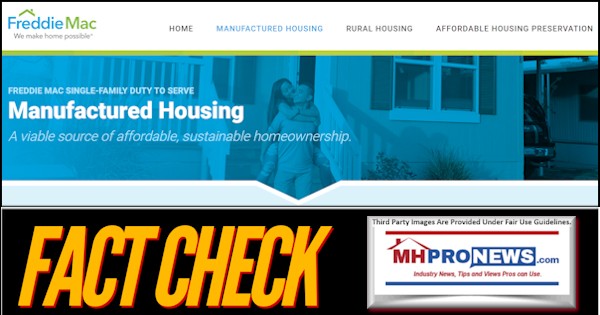 "More than 22 million families are homeowners because of manufactured housing. It just might be the critical source of affordable housing the industry needs. We're providing innovative and flexible financing solutions to support this market," proclaims a page from the Freddie Mac website.
Freddie Mac, along with Fannie Mae, are so-called 'Government Sponsored Enterprises' or GSEs. After the mortgage and housing crisis that was near the core of the great recession, the Congress voted to enact the Housing and Economic Recovery Act (HERA) of 2008, which put the GSEs under the receivership of the Federal Housing and Finance Agency (FHFA).  Mark Calabria, Ph.D., a longtime critic, finds himself as the FHFA's new director.
Another part of the same page from the Freddie Mac website, says: "Features You Want, Financing You Need" adding, "For years the manufactured housing industry has wanted similar financing options for manufactured homes as those offered on site-built homes. Now, we have it, with CHOICEHomeSM."
If that and the accompanying graphics resemble a marketing pitch to those with that background, that would be close to the mark. Because a close look reveals that Freddie – and Fannie Mae's analogous program – each provide such lending not to all of manufactured housing, which is what Freddie's own quote acknowledges was the desired goal. Rather, there is only such lending for a specific and highly limited more expensive type of manufactured housing dubbed by Clayton Homes and the Manufactured Housing Institute as a 'new class of [HUD Code] homes.'
What Freddie and Fannie fail to say is that a prior GSE program, MH Select, proved to be insignificant in the marketplace, per an MHI member lender.
As MHI-only producer members have previously told MHProNews, this plan is an insult to the balance of the manufactured housing industry. One factory-builder quipped, "What are we [a producer of all other HUD Code manufactured homes], chopped liver?"
Another corporate official in an MHI member firm pointed out that this new class of homes made no sense on the surface.  He pointed to the obvious fact that HUD Code factories often already produced modular housing. To force the establishment of HUD Code homes that mimic site built or modular standards is to undermine the very purpose why Congress passed and revised the Manufactured Housing construction and safety standards in the first place.
See that report, accessible via the text image box below.
"What Are We, Chopped Liver?" MHI Member December 2018 Reactions
Understanding Manufactured Housing
The HUD Code is supposed to be a performance-based code, as a prior Office of Manufactured Housing Programs administrator, Bill Matchneer, who is now working for a firm that does periodic work for MHI, expressed in the insightful video interview below. The notion of performance – instead of prescriptive -standards allows for greater flexibility, which may result in cost savings. If something can be tested and proven to perform in a similar way to conventional housing, but can be done for a reduced price, then based upon performance, that can still pass muster with HUD and be certified as a manufactured home. It was why the HUD Code was created, to go beyond the problems pre-June 15, 1976 of some problematic mobile homes being sold to the public, while other mobile homes were built to better standards, more akin to what HUD would later establish under the 1974 National Construction and Safety Standards act that gave HUD regulatory oversight for the industry.  That 1974 law established the legal and other distinctions between mobile homes and manufactured homes.
It is for those and other reasons that the Manufactured Housing Association for Regulatory Reform (MHARR) has protested this 'new class of homes' and competitive GSE lending being offered only for that class as a step backward for the industry. Intentionally or not, MHARR reasoned that this new class of homes getting lending – while all others do not – relegate manufactured housing back to 'trailer house' standards in terms of perception and practical implications too.
For similar reasons apart from MHARR, MHProNews led its own charge in questioning the prudence of this new class of homes being promoted by MHI and how DTS was being dealt with by MHI. For those who MHI have has purportedly deputized as attack dogs, it must be noted that this publication opposed the new class of homes while we were still MHI members.  MHProNews' management raised concerns at meetings and online while we had Clayton Homes and 21st banner ads on our website as paid advertisers. As a disclosure, we opposed it based upon common sense business principles, decades of award-winning and highly praised industry experience, and the long-term good of the entire industry, not our own firm's pocketbook. Our stances occurred prior to any MHARR ads being placed on this site, nor was their any quid pro quo to that effect. Rephrased, despite what some have said, one can argue based upon facts and evidence that the decision by MHProNews to oppose the new class of homes, to question the handling of DTS, and other problematic issues at MHI cost us money on several levels. Nevertheless, in hindsight, based upon recent trends, it has proven to be the right thing to do for the industry's thousands of independents, not to mention millions of current manufactured home owners, and potential manufactured home buyers.
That noted, this spotlight today was sparked by Freddie Mac's recent engagement with mainstream media, promoting this program of theirs. Not unlike Fannie Mae's program, which MHProNews previously fact-checked at the link below, the reasoning carefully analyzed is tortured. On the one hand, they praise manufactured homes, but then they essentially dismiss the decades of product previously built in favor of this highly limited new class of homes. See our prior report via the linked text-image box below.
"Take the MH Advantage Challenge – Can You Tell the Difference?" Fisk of Sarah Edelman, Director of Duty to Serve, Single-Family Mortgage Business for Fannie Mae
The purpose of the Duty to Serve (DTS) part of the HERA legislation was precisely to provide lending options for the industry at the time that other forms of financing for America's most proven form of affordable permanent factory-built housing were drying up. One might say that DTS undermined the interests of the Berkshire Hathaway brands that do lending in manufactured housing.
Tim Williams, president and CEO of 21st Mortgage, said as much at various times. At first, he opposed it, saying it was a 'waste of time.' But later, as pressure from MHARR, some consumer groups, and other sources built, they pivoted to the creation of this program that exists today. Fannie Mae's Paul Barretto confirmed publicly in response to a question by MHProNews that the Berkshire brands gave the GSEs none of the data they requested. Other lenders did, but not 21st or Vanderbilt Mortgage and Finance (VMF), both based in the Knoxville metro along with Clayton Homes, and both of which are owned by the Omaha based Berkshire Hathaway conglomerate.  See that, linked below.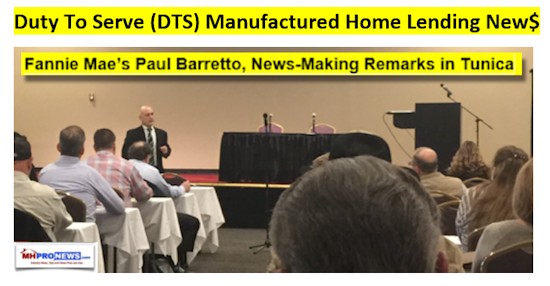 So, the rationale provided by the GSEs for saying 'no' to a broad support for chattel or personal-property lending on manufactured homes was supposedly a lack of data.  That's illogical as well as disingenuous at best. As Mark Weiss, President and CEO of MHARR has pointed out, there was zero data for lending on this new class of homes that Clayton and their Arlington, VA based trade organ MHI was supporting. Why lend on that new class, and not on potentially millions of existing and already proven and federally certified HUD Code manufactured homes?
By contrast, even without the data that 21st or VMF declined to provide Fannie and Freddie, Berkshire Hathaway's annual statements made it clear that they were profitable. That fact implies that the lending is sustainable. So too does the programs by lenders such as Triad Financial Services or Credit Human, among others. Those lenders told MHProNews that they provided the GSEs with data.  Why not the Berkshire brands?  Based upon known facts, evidence, history, and common sense, what emerges is a troubling picture.
Manufactured Housing Production and Shipments, Official HUD Data, Report for May 2019
The Manufactured Housing Industry's 9 Month Downturn
It would be overly simplistic to say that image alone was the cause of the now 9 month downturn in new manufactured home shipments.  But many consumers are shrewd. If you walk onto a sales center and are shown a home that gets special lending from the GSEs, and are shown homes that may or may not look similar but don't get that lending, what does that imply about the lower-priced homes?  Doesn't it suggest inferiority?  How many customers who may walk in intending to buy, may walk out with nothing because they are told that one kind of 'special' 'new class' of houses get lower rates, but the ones that they can afford do not?
Isn't inferiority – 'cheap construction' – just what the industry is trying to shed as its image?  That being so, then why did Clayton and MHI push behind closed doors – in private meetings with the GSEs, meetings that those minutes have not yet been released – this new class of untested HUD code housing? Further, Clayton Homes has experimented with 'new types' of housing before. Have any proven a market success to date?  Then why bet the farm on a plan that promoted by a firm that can afford loses, but much of the rest of the industry can't?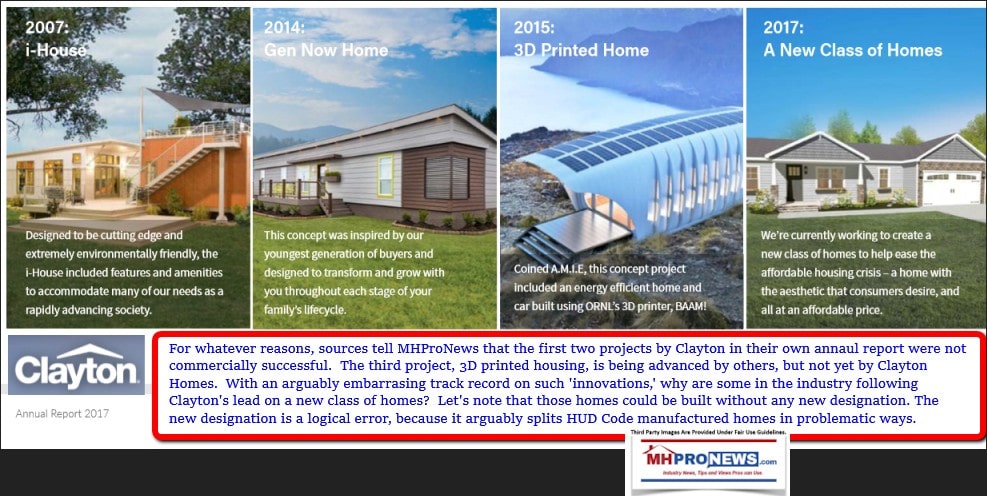 This kind of flawed reasoning and problematic track records are reflective of a pattern that MHProNews and our sister site have been unraveling for some years. It began while we were still MHI members.  That may help explain why our polite and logical questions or points at MHI meetings ultimately resulted in arguably discriminatory treatment and finally ejection without good cause.  We violated no policies, nor did MHI claim that we did. Rather, MHI's unsigned letter said that they wanted to remove us from membership because it had come to their attention that we were 'news,' and they had no such membership category.  What? It took them some seven years to grasp that we were news, when they relied on us to carry their own news for years? It is absurd on its face. Further, why did they overlook the fact that our membership was not for news alone, but also for professional expert and business development services, unique, but not unlike MHVillage or others who do 'news' but also other things? Again, their lack of consistency and logic shout that something stinks.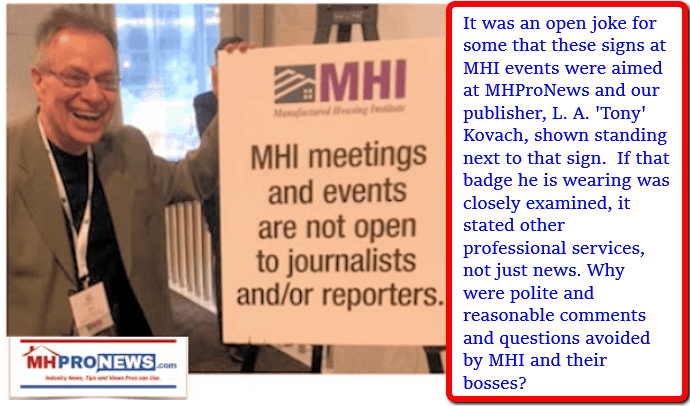 That and their signage at MHI meetings were arguably deliberate steps designed to rid themselves of a member that was elected by peers to sit on the MHI Suppliers Division board of directors.  They seemingly did not want accountability and transparency, despite what Howard Walker said should be the case.

MHI and their puppet-masters in Omaha-Knoxville did not want seem to want their reasoning and actions questioned at all.  Then in what sense is it a trade organization representing 'all segments of factory-built housing' – as they claim – when in fact it seems increasingly apparent that it represents only a select few interests in manufactured housing?  Or that those select 'big boy' interests benefit from consolidation, which absent growth, means discounted valuations?

The tips and comments – like those noted above and below – from within MHI should make it clear to discerning readers that there are so-called white hat members in that trade group. But regardless of their apparel and its color, there are also metaphorical black hats at MHI that seem bent on reducing the industry, even as HUD Secretary Carson has been trying since after he took the top post at HUD to promote the industry.  That's demonstrated by MHI recently scrubbing from their own website the very page that referenced the "Homes on the Hill" during the Innovative Housing Showcase sponsored by HUD and the National Association of Home Builders (NAHB).  See below, but note the graphics linked here and here and compare the content and those dates. Why remove good news, and/or make it hard to find? True, MHI still has videos on YouTube, but if they are not readily visible on the MHI or other websites, what is going to attract people to video them on YouTube?

This is added evidence of a pattern that creates problematic outcomes. For some time, MHI has provided fig leaves that seem to suggest or promise progress.  That claimed progress in MHI supported by publications like MHInsider, which does not question MHI or its big boy's policies.  That progress is now touted by blogger George F. (F?) Allen, who has done a 180 without explaining why.  As recent tips and evidence has revealed, Allen has supposedly been compensated by MHI for being one of their new surrogate and attack dog.
Manufactured Housing Institute Community-Investor 'Deal,' News Tip Explored
Once the pattern is understood, it is easier to spot.  There is a fig leaf that on the surface looks good, like making a deal with the GSEs to get 'some' lending on manufactured homes, with the promise of 'more later.'  But when scrutinized, it is routinely reflective of flawed logic and failed outcomes.  Doesn't this just fit that same pattern, such as years of promises about "Preserving Access to Manufactured Housing Act" that resulted in that bill never passing? How is DTS working out differently?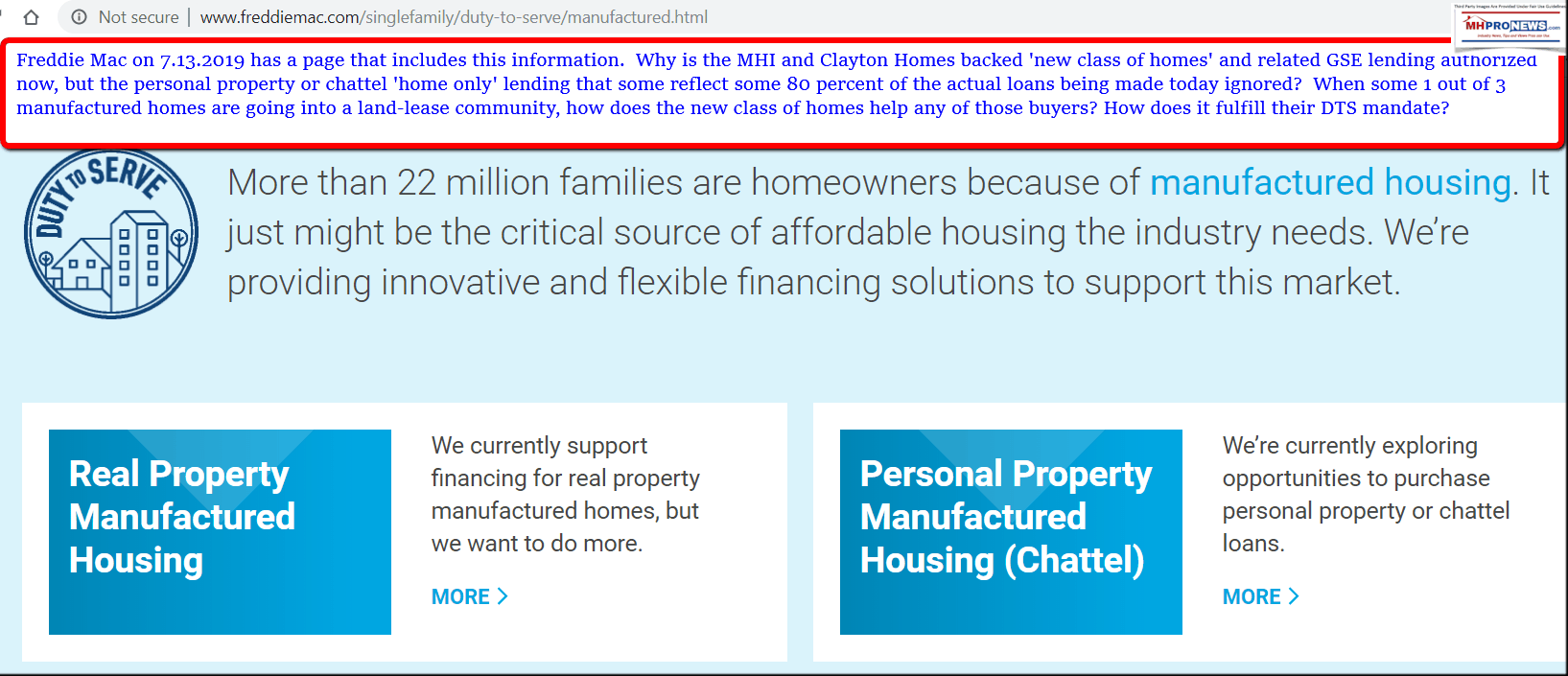 MHI promoted their new class of homes in a video that is still on their home page.  Why is that there, instead of the videos with Dr. Carson and the Homes on the Hill during the June 2019 Innovations in Housing Showcase?  With public relations professionals, and marketing budgets, how is it possible that MHI doesn't do what is basic and obvious during a 9-month year-over-year downturn? Are we to believe that they are inept?  Or is it rather than they have a plan that benefits a few select 'big boy' members, while harming the interests of the industry's thousands of remaining independents?
This new class of homes and related GSE lending was mildly praised by Warren Buffett as 'good for America' at their recent annual event.
Of course, this plan is being modestly touted. It deepens and widens the Berkshire moat in manufactured housing. That happens to align with a point that Kevin Clayton said in a video posted deep in the page linked here was one of the two things that "Warren" preached to Berkshire managers.  Be a tough competitor and deepen and widen your moat.  Buffett also – per Kevin – said that they could lose money for 5 years, so long as they are deepening and widening their moat.
Manufactured housing is a potentially immensely valuable industry, because of the Manufactured Housing Improvement Act (MHIA) of 2000 and the affordable housing crisis. Properly understood, the 'enhanced preemption' provision of the MHIA could be worth tens of billions of dollars a year. Award-winning retailer, Alan Amy observed in this brief video below that the future of housing was manufactured homes, and that is why the billionaires were buying up the industry.
GSE Sources
Sources with the GSEs have told MHProNews that how this program was developed and rolled out is unusual, and 'makes no sense' based upon how other lending programs have historically been developed.
Given that manufactured housing, per both FHFA and the National Association of Realtor (NAR) research, is proven to appreciate in value, it should be obvious that lending on manufactured homes is far 'safer' than what the GSEs have at times suggested.  There is an element of 'self-fulfilling prophecy' to withholding lending and then saying that manufactured housing doesn't perform on par with conventional housing loans.  Stop and think.  When lending on conventional housing vaporized in the 2008 housing/mortgage crisis, what happened?  House values dropped like a rock.
Support for manufactured home lending, coupled with other reforms like a truly robust remarketing of pre-owned homes could transform the manufactured home industry permanently. The shadow of that claimed by MHVillage, whose own data reflects a tiny fraction of conversions from viewers to buyers, can not stand up to what is possible when real estate agents who are properly trained and motivated do resales.  See the video, below, for an example of how some real estate agents have already done this, which means others could do so successfully too.
The point is that the Omaha-Knoxville-Arlington axis, their allies and surrogates, have given cover for the GSEs to for years. The GSEs have paid MHI to sponsor events. Sources have told MHProNews what is also the obvious. The GSEs have dragged their feet for decades on lending on manufactured housing. Even in the face of the DTS provisions of HERA, they are still not doing what is required.
Some congressional lawmakers, apart from MHARR and MHProNews, as well as some due to questions and issues raised by MHARR and this publication, have been exploring this problem and others related to it.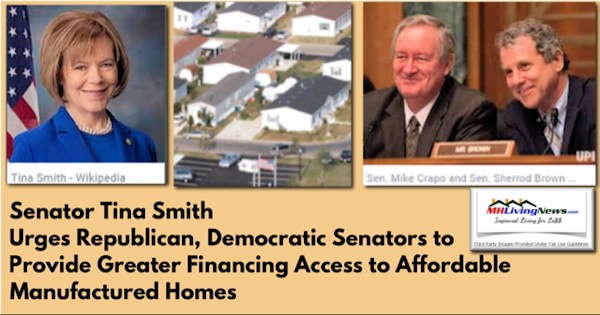 This issue impacts real people.  It certain does potentially millions of Americans, who own or may opt for a manufactured home, as well as thousands of independent communities and the industry's remaining independent retailers.
One can not grasp the impact of this without getting into the weeds.  But even this relatively brief summary and links to more information reflect why this is one of the issues that the industry's white hats and sincere advocates for affordable housing must be willing to tell lawmakers and bureaucrats who could – if so motivated – correct these problems in fairly short order.
The fact that MHI and their masters aren't pushing for that, or do so only in 'fig leaf' fashion, speaks volumes, doesn't it?
Finally, with respect to the GSEs, reports linked below – including one from the Fannie Mae Foundation – made the case some decades ago that manufactured housing had evolved.  There is no good excuse that the GSEs, much less the Omaha-Knoxville-Arlington axis, can make that counters the significant evidence that exists for a more robust application of the law.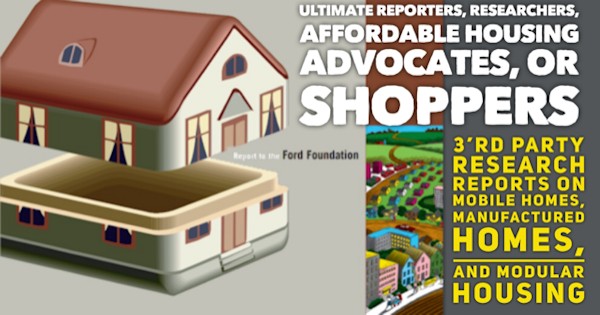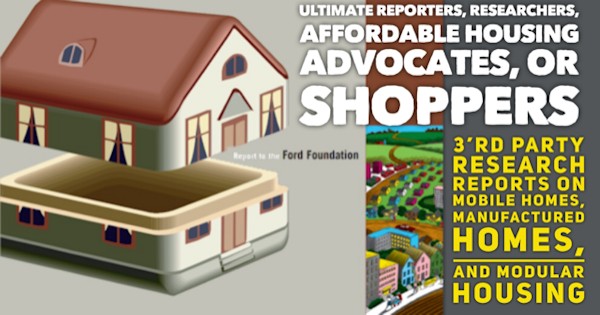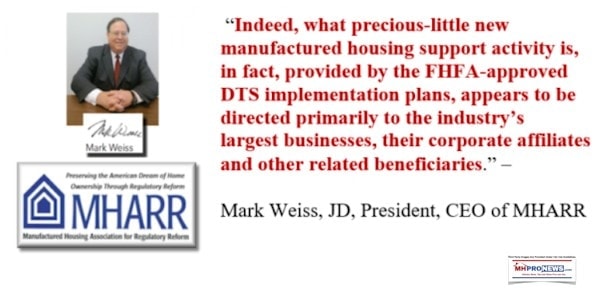 Summary
The industry is 9 months into a downturn during an affordable housing crisis. Not long after Berkshire Hathaway entered manufactured housing, the industry's downturn accelerated. Three charts reveal much, the first from an MHI member firm, that clear indicates that the industry is performing farm below historic norms. During an affordable housing crisis, that begs the question, why?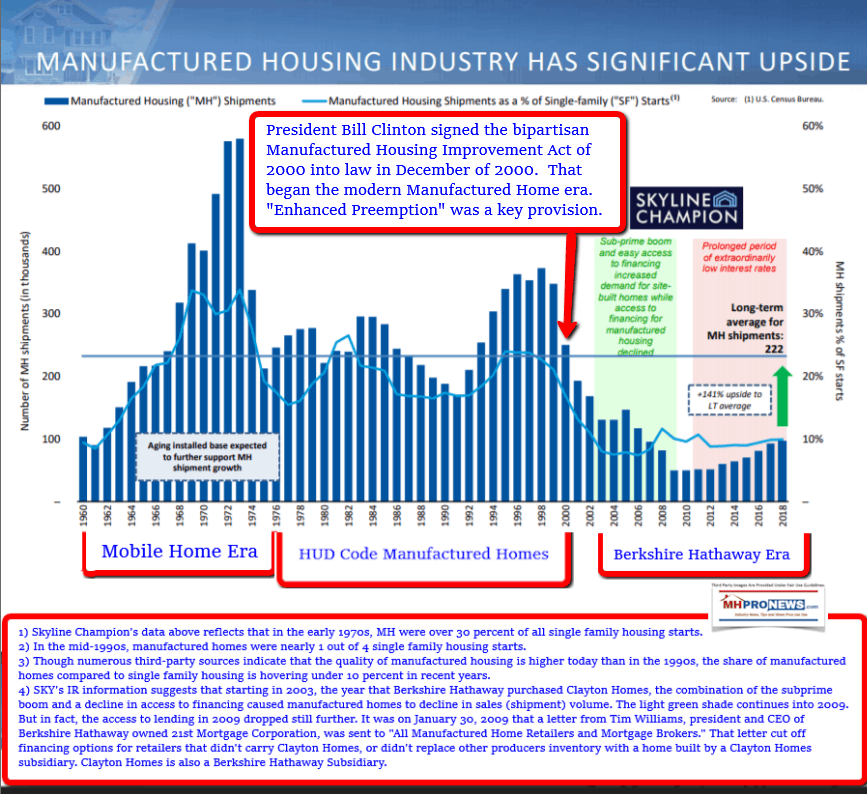 The next reflects that since Buffett has purchased Clayton and their affiliated lenders, the overall size of the industry's production is lower today than it was 15 years ago.  Are thinking people to believe that Berkshire, Clayton and MHI lack the resources to properly promote growth during an affordable housing crisis? Then doesn't it imply that the powers that be want the industry smaller, so as to consolidate it at discounted valuations, while possibly escaping regulatory scrutiny?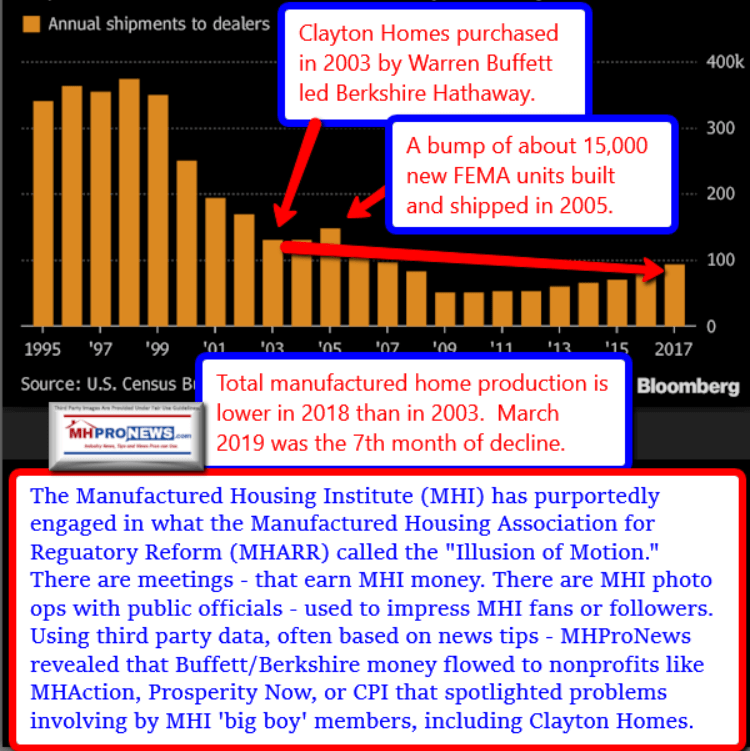 Finally, the most recent trends reflect that 8 out of the 1o top states are witnessing declines in shipments.  The industry should be soaring, not snoring.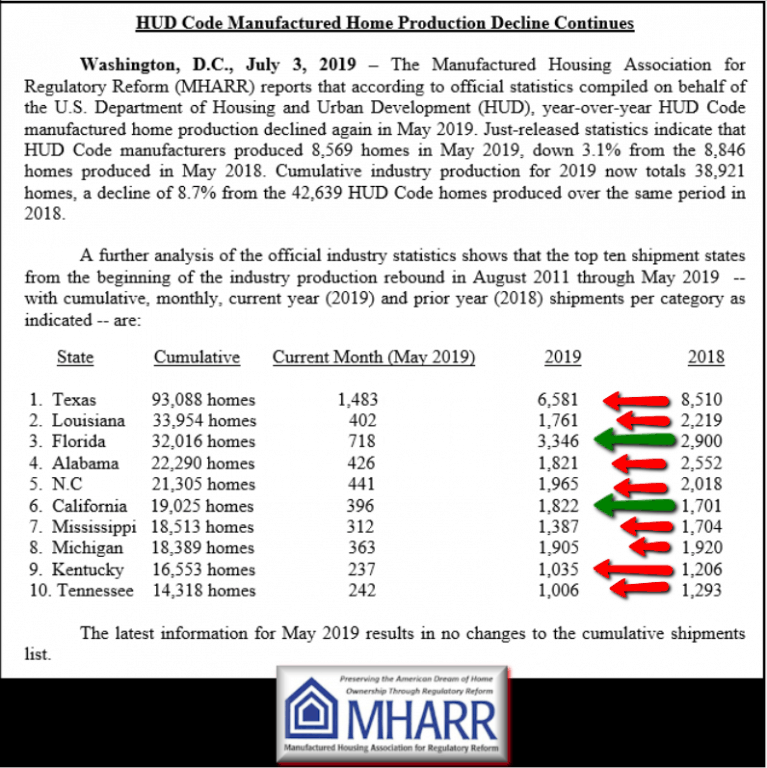 To grasp how the consolidation of the industry has occurred, one must read with care the report linked below.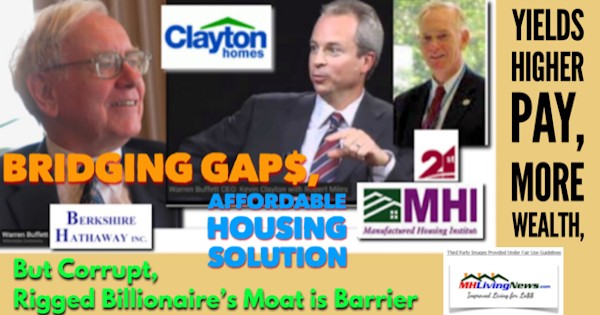 Federal officials are already exploring various complaints by lawmakers and others against Clayton and their affiliated lending.
Senate Democrats – Including 2020 Presidential Contenders – Ask CFPB Protect Consumers Against Predatory Lenders — Point Finger at Clayton Homes, Berkshire Hathaway Lending
HUD is also exploring complaints against Clayton and their lenders.
These are operations that may masquerade as white hats, but doesn't the smoke rising from their actions reflect otherwise? Who else would come up with a ploy like the one outlined in the report linked below?
Prosperity Now, Nonprofits Sustain John Oliver's "Mobile Homes" Video in Their Reports
Matthew Kelley has no ties we are aware of at this time with manufactured housing, but he is a consultant who preaches ethical business practices geared for the long term.  He has observed the following.

He is not alone. Warren Buffett has said similarly, even if his behavior may or may not match his words. Separating wheat from chaff is a critical principle we have been exhorting for some time.
Marty Lavin, JD, an expert in lending and a manufactured home success story who has worked with MHI, won one of their most coveted awards, and who has also worked with existing lenders and at least one of the GSEs, has said this.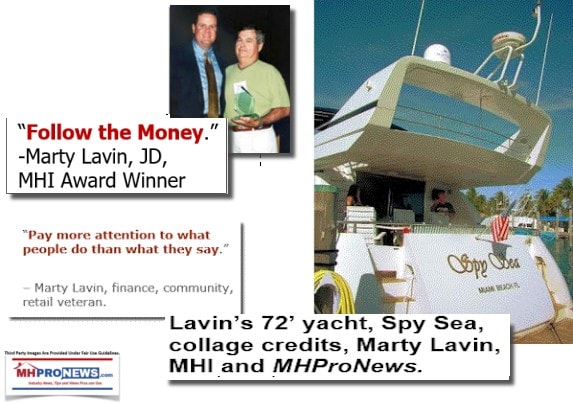 Lavin has also said this.

Much of the industry is into habits.  Buffett, ironically perhaps, warned about the chains of habit.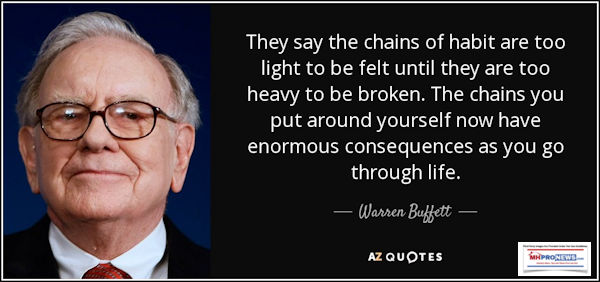 When prominent MHI members, on and off the record, have made warnings about what is occurring there, isn't it time to sit up and take notice?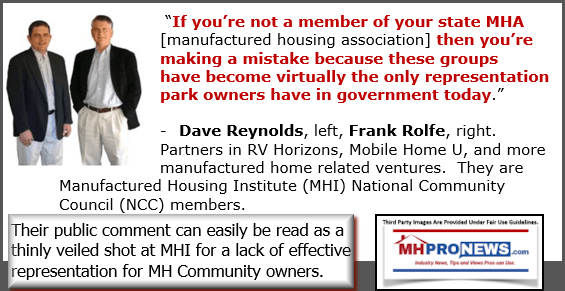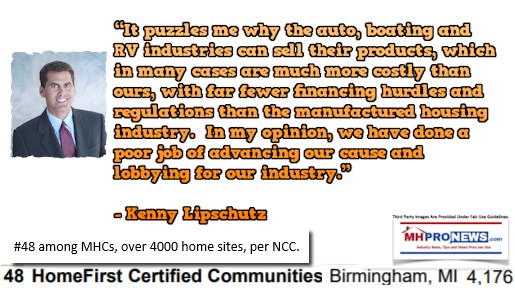 MHARR is arguably correct.  The time has come for Congress, but also other investigators, to explore what has gone wrong with GSE lending. That will require subpoena power.  It should be done in public hearings.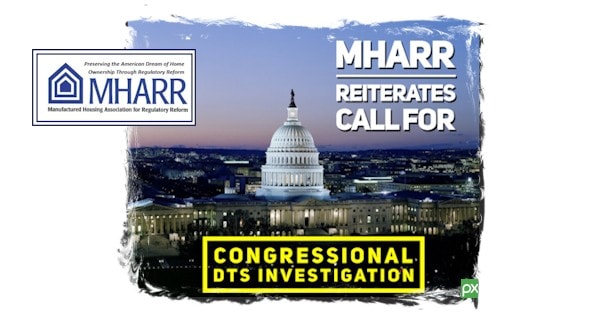 Our publisher has unique insights on this issue, and he has stated his willingness to testify.
Stay tuned for developments which may be slow moving, but they are when scrutinized, moving.
That's today's installment of manufactured home "Industry News, Tips, and Views, Pros Can Use" © where "We Provide, You Decide." © ## (News, analysis, and commentary.)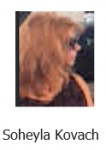 Submitted by Soheyla Kovach for MHProNews.com.
Soheyla is a managing member of LifeStyle Factory Homes, LLC, the parent company to MHProNews, and MHLivingNews.com. Connect with us on LinkedIn here and here.
Related Reports:
Click the image/text box below to access relevant, related information.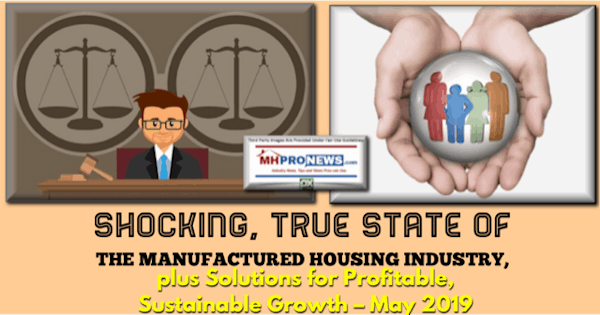 'Minorities Aren't Being Well Served in Housing Finance' Today, per Mozilo – Former Exec Near Eye of the 2008 Housing/Mortgage Storm
Sobering Federal Report on Manufactured Housing Lending – Retailers, Communities, Producers, and Finance Companies – Take Note
HUD's Website – Problematic, Purportedly Inaccurate Information on Manufactured Housing Improvement Act of 2000