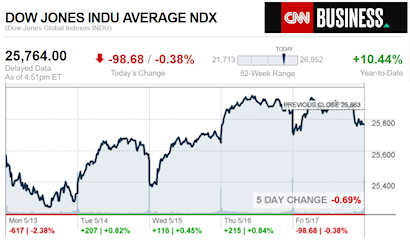 Brookfield, Blackstone, ELS, and Sun Communities are all near the peak value of their stocks for the last year.  It's an interesting backdrop to a day when the major markets and many other manufactured home industry connected stocks have fallen. That noted, our focus tonight is Facebook CEO Sheryl Sandberg's one on one interview, where she tried to make the case why their company should not be broken up. That will be our focus this evening, viewed through the lens of what she could teach manufactured housing's 'powers that be.'
If you're new, already hooked on our new spotlight feature – or are ready to get the MH professional fever – our headline report is found further below, after the newsmaker bullets and major indexes closing tickers.
The evolving Daily Business News market report sets the manufactured home industry's stocks in the broader context of the overall markets.  Headlines – at home and abroad – often move the markets.  So, this is an example of "News through the lens of manufactured homes, and factory-built housing." ©
Part of this unique evening feature provides headlines – from both sides of the left-right media divide – which saves busy readers time, while underscoring topics that may be moving investors, which in turn move the markets.
Readers say this is also a useful quick-review tool that saves researchers time in getting a handle of the manufactured housing industry, through the lens of publicly-traded stocks connected with the manufactured home industry.
This is an exclusive evening or nightly example of MH "Industry News, Tips and Views, Pros Can Use." © It is fascinating to see just how similar, and different, these two lists of headlines can be.
Want to know more about the left-right media divide from third party research?  ICYMI – for those not familiar with the "Full Measure," 'left-center-right' media chart, please click here.
Select bullets from CNN Money…
Luckin jolts Wall Street
Starbucks' big rival in China soared nearly 50% in its market debut
Luckin Coffee CFO says technology will help it quickly become profitable
LIVE UPDATES US markets close lower, snapping three-day winning streak
Quickly catch up on today's business news
Haven, the Amazon-Berkshire-JPMorgan health care company, has already lost its No. 2 executive
Losing Huawei as a customer could cost US tech companies $11 billion
Minecraft AR game could be the next Pokémon GO phenomenon
John Deere's stock dented by trade war fears
Why selling in May and going away is a silly thing to do
The WhatsApp attack didn't target you. But here's why you should still care
Goldman Sachs makes biggest acquisition in nearly 20 years
Pinterest stock falls 15% after revealing bigger loss than expected
Baidu posts its first loss in 15 years
The 'Jurassic Park' computer company just got sold for $1.3 billion
Samsung's first 5G phone is out for Verizon customers
Grumpy Cat found quick success. Other celebrity pets might have it harder
In recent years, Aldi has expanded its produce and organic offerings to draw in more customers.
SPECIAL REPORT A cheap, brutally efficient chain is reshaping the American grocery industry
EXCLUSIVE Bernie Sanders: Banks have been ripping off Americans for too long. I have a plan to end it
Electric and self-driving cars are still a good investment
This startup is planning a flying taxi service
This 26-ton truck is driving itself on Sweden's public roads
See Boeing's autonomous flying car take flight
Self-driving cars are now on the streets of Hamburg
Fiverr, another gig-economy startup, files to go public
WeWork parent company continues spending spree
Here is what Uber needs to do to win over Wall Street
Analyst: Uber is at beginning of its growth in US
The TJMaxx of supermarkets is going public
Select Bullets from Fox Business…
Stocks fall in choppy session, despite trade progress
US, Canada, Mexico lift steel, aluminum tariffs pressuring China
What is Pete Buttigieg's net worth?
Ocasio-Cortez makes Bible joke to peddle interest rate cap bill
Chicago becomes first major city to collect 'Netflix tax'
Social Security COLA for 2020: What to know now
In-N-Out Burger managers' salaries 'eons above' competitors: How popular fast food chains compare
These are the major US cities retirees are fleeing
Meet Gary and Mary West: Kentucky Derby lawsuit looms over Preakness Stakes
How much was Grumpy Cat worth?
Queen Elizabeth is hiring a social media manager — here's how much it pays
'Game of Thrones' finale: 10.7M Americans to skip work Monday
San Diego offering courses with no upfront costs, as a student loan alternative
Ex-MillerCoors vice president sentenced to prison over fraud charges
Top 10 best and worst US states for economy
Bayer to reportedly appeal $2B Roundup ruling with preemption argument
Memorial Day weekend expected to have nearly 43M American travelers
Barr will expose Brennan, Comey blame game, former federal prosecutor says
Today's markets and stocks, at the closing bell…
Today's Big Movers
For all the scores and highlights on tracked manufactured home connected stocks today, see the Bloomberg graphic, posted below.
Today's MH Market Spotlight Report –
Before we turn to Sandberg's interview, let's draw a parallel between what she has done, and what Kevin Clayton, Joe Stegmayer or Clayton Homes have – or more to the point, have not – done.
For some years, MHProNews – politely at first, and mostly behind the scenes for some time – raised concerns about how the Manufactured Housing Institute (MHI) was being operated.  That Arlington, VA based trade group claims to be representing the interests of all segments of manufactured housing.  But they ducked third-party accountability. They gave arguably false or misleading information to their own members.
For a time, there was give and take, back and forth, question and answers.  But as the answers were proven to be false, misleading, or deceptive too, MHI's staff 'leaders' finally stopped answering MHProNews, after years of answering promptly. That in hindsight should be a red flag.
Instead of dealing with concerns about false or misleading information being given to members by MHI, then MHI Chairman Tim Williams defended MHI President and CEO Richard 'Dick' Jennison via a staged 'vote of confidence.' Where was the investigation?  Where was the accountability?  That made the concerns more urgent, not less so.  It also had the impact of pointing to Berkshire Hathaway involvement, because Williams was and is President and CEO of Berkshire Hathaway owned 21st Mortgage Corp.
For some three years, MHProNews invited MHI and/or the Berkshire brands to publicly discuss the issues that began with Preserving Access but spread to other topics.
Dick Jennison cancelled his own address to the industry in Louisville in 2018, shortly before the meeting, in an apparent move to avoid 12 questions from the audience provided by MHProNews.
At Deadwood, MHProNews publisher L. A. 'Tony' Kovach asked MHI Vice President and General Counsel Rick Robinson a question, which he declined answering in public, in front of dozens of industry professionals who witnessed it.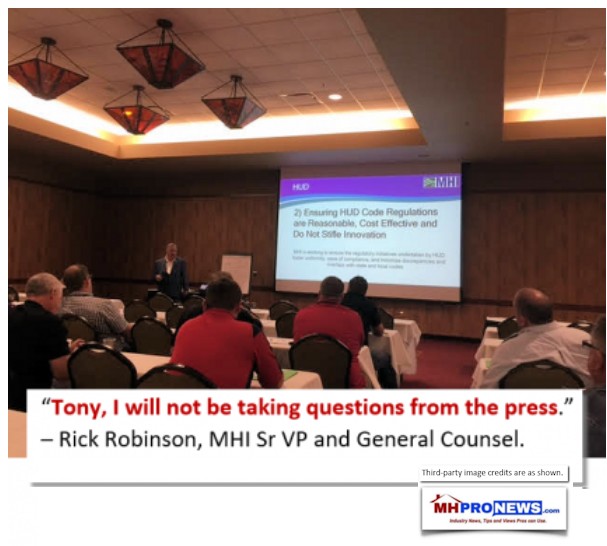 While Tim Williams and Kevin Clayton used to reply promptly to MHProNews inquires – as did Joe Stegmayer, Nathan Smith, or other MHI corporate leaders – as if on cue, about 2 years ago, they all stopped doing so.  Silence is a constitutionally protected right.  We respect their right to remain silent.
But their silence – in the face of serious concerns, evidence, and allegations – raises more questions, not less.
Their silence must be seen in the following light. They have not one, not two, but three different attorneys directly or indirectly connected to MHI send threatening 'cease and desist' style letters/messages to MHProNews.  Which begs the question, what are they hiding from?
Manufactured housing industry investors who grasp what is arguably occurring ought to be outraged. The industry is underperforming during an affordable housing crisis.  It is interesting to note that two HUD Code manufactured home producers that are publicly traded are witnessing their stocks trading lower than they were some 6 months ago.  The ones that are trading marginally up or higher yet are those who are bucking the trends that the so-called MHI leader firms set.  Interesting?
Yes, but picture those investors in the firms that have declined in value.
Skyline Champion (SKY) Hedge Fund Dumps Shares, Value Declines
While community stocks connected to MHI member firms are not yet impacted, that doesn't mean that they won't be.
On the plus side, MH Communities enjoy a far more recession or market resistant business model. But when communities are ordering homes mostly for rental than sale, that should furrow brows.  While rental manufactured homes can be quite profitable, it fails to address the underlying question.  Why aren't more manufactured homes being sold?
When rental orders going into manufactured home communities are factored out, MHIndustry HUD Code producers – in MHI, MHARR or independent of either of those national trade groups – have told MHProNews that the overall sales of HUD Code manufactured homes remains near flat.
Some states have declined, others have grown, but the national average is a lower growth rate than the data suggests.  Thus, the reports linked below.
Manufactured Home Community Case Study, UMH Properties, Lessons for Independent Community Owners, Investors
What the Manufactured Housing Institute (MHI) Said About March 2019 Shipment and Production Data
Declining Manufactured Home Shipments More Serious Than Retailers, Communities Being Told
To sum up the tee up of the Sandberg interview, Manufactured Housing industry 'leaders' like Kevin Clayton, Tim Williams, Joe Stegmayer, Richard 'Dick' Jennison, or Lesli Gooch would be wise to sit down for a video discussion with MHProNews' L. A. 'Tony' Kovach. If the powers that be in MHVille are right, they have nothing to hide.  If they are wrong, then that may explain why they continue to duck, run, hide, and play arguably diversionary games.
Now, let's pivot to Sandberg.
The interview shows Sandberg's responses. If there were hard-hitting follow up questions, they are not shown in this interview.
But at least Sandberg made her case publicly. Per CNBC:
Sandberg said breaking up Facebook does not address the underlying issues people have with tech companies.
"You could break us up, you could break other tech companies up, but you actually don't address the underlying issues people are concerned about," Sandberg said.
While there is talk of breaking up Facebook, Sandberg highlighted that China's own tech companies will not be broken up.

"While people are concerned with the size and power of tech companies, there's also a concern in the United States with the size and power of Chinese companies, and the realization that those companies are not going to be broken up," Sandberg said.
Sandberg argued that most people are concerned about election security, content, privacy and data portability. Sandberg noted that every one of Facebook's engineering and product teams now have their own safety and security functions focused on people's privacy.
"We know at Facebook we have a real possibility to do better and earn back people's trust," she said.
That could be described as a debater's dodge, because there are also concerns from conservative and others that Facebook and the tech giants are censoring content, and are politically biased.
See related reports, linked below.
Antitrust Heats Up With Supreme Court Ruling, Monopolization Legal Experts Weigh In, Clayton-Related Comment Connection
Prior Facebook Insiders Among Harshest FB Critics, "Break Them Up" – plus MH Market Updates
Bloomberg Closing Ticker for MHProNews…
NOTE: The chart below includes the Canadian stock, ECN, which purchased Triad Financial Services.
NOTE: The chart below covers a number of stocks NOT reflected in the Yahoo MHCV, shown above.
NOTE: Drew changed its name and trading symbol at the end of 2016 to Lippert (LCII).
Berkshire Hathaway is the parent company to Clayton Homes, 21st Mortgage, Vanderbilt Mortgage and other factory built housing industry suppliers.
LCI Industries, Patrick, UFPI and LP all supply manufactured housing.
AMG, CG and TAVFX have investments in manufactured housing related businesses.
Your link to industry praise for our coverage, is found here.
For the examples of our kudos linked above…plus well over 1,000 positive, public comments, we say – "Thank You for your vote of confidence."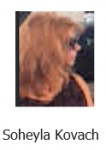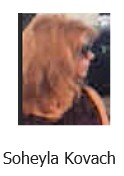 "We Provide, You Decide." © ## (News, analysis and commentary.)
(Image credits and information are as shown above, and when provided by third parties, are shared under fair use guidelines.)
Submitted by Soheyla Kovach to the Daily Business News for MHProNews.com.
Prior Facebook Insiders Among Harshest FB Critics, "Break Them Up" – plus MH Market Updates