Andy Gedo's LinkedIn profile says he is a "Partner at ManageAmerica." They are on online property management platform, that cites manufactured housing as one of their specialties. They are active at Manufactured Housing Institute (MHI) events, and per sources, an MHI member.
To set the stage for the discussion that follows, let's note that Gedo – who entered into a public online discussion this week with our publisher, L. A. 'Tony' Kovach on LinkedIn regarding Clayton Homes – previously posed a question to George F. Allen.
Gedo asked Allen a question about one of Allen's posts, "George, please provide the details of your proforma $12,000 annual expense budget for a 200 site community.  That amount doesn't even cover a Manager's salary for such a community.  What am I missing?"  It was a perfectly reasonably question.
Allen's response?  There was none.  To which Tony Kovach, after liking Gedo's question, posted this: "George, Andy Gedo has asked a relevant question.  Where is your reply, sir?  How can you claim to educate, when you won't answer questions?  Isn't that part of the educational process, Q&As?" For more on Allen, Joe Stegmayer, MHI and related, click here.
That post and exchange reveals several things, because Tony Kovach previously asked Allen a question about another post. Allen's reply? None.
The first reasonable takeaway is that respectful discussion – which can include direct questions, even pointed questions – are a potentially useful facet of social media.
With that backdrop, Gedo, who's firm's website says started in 1999, asked about a post made by our publisher earlier this week.  Here is the link to the that LinkedIn post, and the screen capture below is a reflection of the linked article that Gedo to, which sets the stage for the online discussion.
Update on 7.14.2020: a more and in depth recent debate by Gedo and MHProNews is found at this link here:  https://www.manufacturedhomepronews.com/what-andy-gedo-manageamerica-partner-manufactured-housing-institute-supporter-revealed-about-clayton-cavco-and-skyline-champion-manufactured-homebuilders/ Now, what follows is a return to the original report.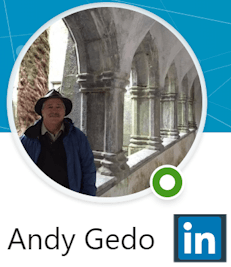 Here's Gedo's comment/reaction to that public social media post. "Come on Tony, her question wasn't whether Clayton/Berkshire intends to monopolize the entire homebuilding industry, but rather whether they intend "own every aspect" of it — to vertically integrate, not own the entire thing."   The "her" Gedo was referring to is CNBC's Diana Olick, who covers real estate news for the business focused, left-of-center news website.
Here's Tony's reply, with the typos like 'distinction' in original.
"Its a distiction without a difference Andy.  Perhaps you've missed what HousingWire, Bloomberg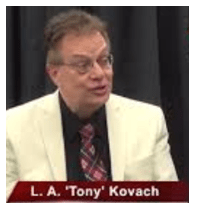 or others have spotlighted?  Warren Buffett said he had 3 percent of brokerage in an annual letter, and added "Only "97 percent to go." Google it.  That said, I respect your question.  Try explaining these facts, linked below.  Kevin, Tim, and their attorneys have declined.  Why not try to explain it for them?
https://www.manufacturedhomelivingnews.com/bridging-gap-affordable-housing-solution-yields-higher-pay-more-wealth-but-corrupt-rigged-billionaires-moat-is-barrier/
We routinely invite Clayton, 21st, and MHI to respond, or dispute our concerns. Why do they duck that, if there is nothing to hide?  So back to your question. CNBC is perhaps the first in mainstream media for a while that asked that question that way. It lacked a follow up, but at least they deserve credit for asking about the growing concerns not just here, but in other mainstream media that use the word "monopoly" when it comes to Clayton and Berkshire.  Those other media are found linked here.
http://mhpronews.com/blogs/tonykovach/ultimate-proven-contrarian-investing-ethical-vs-unethical-legal-vs-illegal-manufactured-housing-industry-strategies/"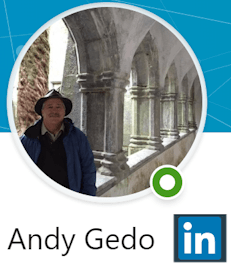 Gedo rapidly posted on LinkedIn the following retort. As MHProNews has often done for several years, we've turned the quoted text brown and bold to make it pop, but the comments are otherwise unedited in any material fashion.
"Tony, the CNBC interviewer's question was:  "Your parent company, Berkshire Hathaway owns a real estate brokerage, it owns an insulation company, it owns a Benjamin Moore… and it owns [Clayton Homes, which has bought 9 site-built homebuilders].  Is this their master plan, to own every aspect of the U.S. housing market?"   Kevin Clayton gives an honest and revealing answer that explains why Berkshire believes that owning both manufactured and conventional builders will enable them to realize efficiencies by "blurring the lines" between the two.  Both the question and the answer are about vertical integration, not monopolistic practices.   You are still entitled to your opinion about whether Clayton wields monopoly power, but it isn't addressed in this interview, and that is obvious to anyone who bothers to watch it with an unbiased eye."
Gedo was clearly posing a thoughtful defense for Clayton Homes via his comments.  That's fair, and MHProNews editorially respects that, and encourages others to do the same.
Tony praised Gedo for his effort.
"Andy, kudos on giving it a good shot, sir! Again, it is a distinction without a difference. Kevin's reply is quoted at length in the linked report:
http://www.MHProNews.com/blogs/daily-business-news/antitrust-heats-up-with-supreme-court-ruling-monopolization-legal-experts-weigh-in-clayton-related-comment-connection/
We don't duck the facts, we check 'em.
Kevin didn't deny the trend toward monopoly. What he did was say it was a 100 year plan, and yes, it includes 'blurring the lines.'"
Our publisher then pivoted back to Gedo's original question, which said in part: "…her [CNBC's Oleck] question wasn't whether Clayton/Berkshire intends to monopolize the entire homebuilding industry…" With that part of Gedo's question in mind, Kovach said he added this in his publicly posted reply.
Italics, bold and brown – as before – are added for publication here to make it 'pop,' but the text by Tony is as in the original post.

"Look, you or anyone can ignore what The Nation, OpenMarkets, the Atlantic, Guru Focus, or the Seattle Times published. It isn't as if it is just MHProNews, is it?
Which begs the question. Why aren't others in the industry's trade media raising this issue? Why are so many – perhaps out of fear, going along to get along, etc. – not saying publicly what they discuss privately? Even George Allen, before he was re-embraced by Arlington, raised the issue of "oligarchy" and the problem of consolidation. That's a polite phrase for alleged monopolistic practices. Please look at the links shared, and respond to those. Then, get your friends in Arlington and Knoxville to reply directly. It'd be the hottest read in MH. Feedback welcome. Thx."
The Seattle Times in a May 18, 2018 article touched on the issue of ongoing federal investigations of Clayton Homes.
But Tony went further, adding follow up questions for Gedo.
"Andy, now let me ask you a few questions, please. I think your firm is an MHI member, right? How do you explain the fact that MHI doesn't have the Ben Carson speech on their website?
Why doesn't MHI respond to attacks by MHAction? Or the John Oliver video?
Frank Rolfe, an MHI member, pointed out some years back that MHI fails to either promote good third party news, or defend against third party attacks. We've followed the pattern since then. There is evidence for Frank's concerns.
Tim Williams, while MHI Chairman, said there is a good case to make to defend against every attack. So, why hasn't MHI done so? Who benefits from 7 months of dropping year-over-year shipments? Consolidators?"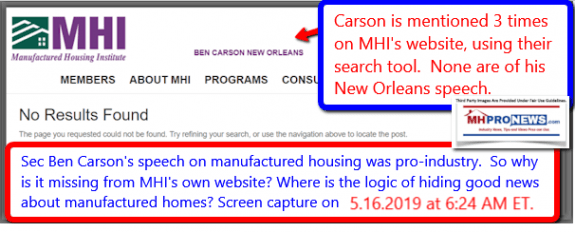 The Value of Andy Gedo's Comments
Now, there could be many possible reasons why Gedo didn't respond further, as of 6:53 AM ET.  We encourage him or others interested in the discussion to do so.  Again, that LinkedIn post and related question thread is linked here.
It must be noted that Clayton Homes, 21st Mortgage Corp, other Berkshire Hathaway brands, and numbers of individuals associated with the Arlington, VA based MHI monitor and/or engage there. Why didn't they weigh into that discussion?
That's just part of the value of the discussion that Gedo launched.
There could be several reasons why MHI has not yet posted the useful and encouraging Secretary Ben Carson New Orleans speech, or the positive National Association of Realtors (NAR) research by Scholastica Cororaton, or the comments MHI used to publicize – but stopped doing a few years ago – about Eric Belsky about manufactured housing as of 6:59 AM ET.
But that begs the question.  Why are they failing to do what Tim Williams, Frank Rolfe, and others have said is an obvious, useful or logical need?  The possibly reply to that is what Tony Kovach posted "Who benefits from 7 months of dropping year-over-year shipments? Consolidators?"  Kovach noted that even George Allen used to point to the same types of problems, until he was 're-embraced' by MHI leaders, like Kevin Clayton or Joe Stegmayer.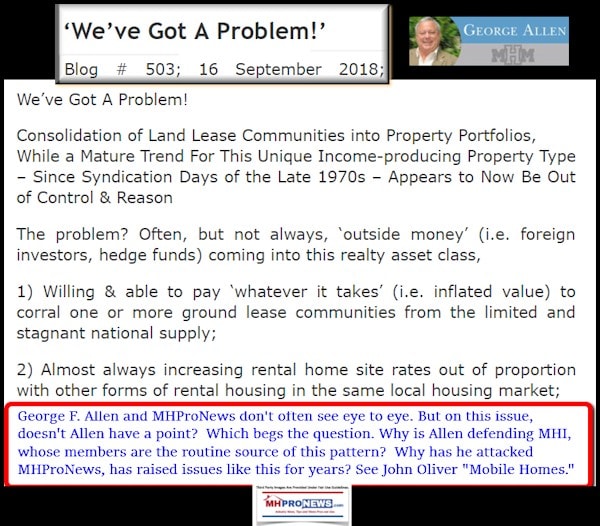 There will be a special report tomorrow morning that will be a 'taking it to the next level' report. Watch for it.
In the meantime, two prior quotes will be useful to end on here, after making the following observation.  Thousands of manufactured home industry – along with hundreds of other professionals interested in or researching the industry – logon daily, not for mere opinions. They can go elsewhere for more colorful if routine opinions, but rather, they come here for fact checks, analysis, and answers to the questions that no other trade publisher in the industry is addressing.
The National Association of Manufactured Housing Community Owners (NAMHCO) broke away from MHI, precisely because they were not effective at their stated claims.
The Manufactured Housing Association for Regulatory Reform (MHARR) is an independent producer's association.  For obvious disclosures sake, they are also a sponsor at this site. That said, they don't control our content – nor do our parent company's other clients or sponsors. We control our content, based on what seems to be relevant to the industry's needs, timely issues, topics, and related factory-built housing industry interests.
Given a 7-month downturn of HUD Code manufactured home shipments during an affordable housing crisis, the industry is perched for a new round of consolidation – that is a virtual given.  Especially so, if there is no turn around.  Why has Clayton or MHI ducked that vexing issue?  Why has Clayton's parent company – Berkshire Hathaway – not used their own BH Media Group to publish articles on manufactured housing that counter the negative media accounts?
But those obvious disconnects beg the questions: why has Buffett/Berkshire apparently used 'dark money' channels to de facto help fund MHAction?  Or why fund the Center for Public Integrity, which did the first Clayton Homes/Seattle Times expose?  Why support Prosperity Now, which opposed MHI backed Preserving Access?
To understand the full scope of the arguably deceptive web of traps that have been laid for unwitting manufactured home independents and investors in certain publicly traded firms, click here for more details and analysis.
If mere 'opinion' was what readers got here, this platform wouldn't be the industry's runaway largest audience by far reading reports like this. For more details, click the below.
B2B Statistics, Trends 2019 – April 2019 Snapshot of Manufactured Home Professional Readers
In a small industry, to have over 12,000 logons daily with well in April is an astonishing market penetration. In 12 months, over 16,818,375 pages have been viewed here on MHProNews. To grasp that number, picture a stack of over 525,574  32-page magazines piled high. That blows away anything in manufactured housing. To learn more, click the linked text-image box above.
Do draw this towards a close this Saturday, those who have the time and want to truly understand what is occurring in their industry, there is no other manufactured housing trade media analysis that has even dared scrutinize the facts like those linked here which Gedo, Clayton, or MHI have not responded to publicly. What are they skittish over?
Why are others in the industry trade media afraid to check those facts which quote Kevin Clayton, Warren Buffett, and Tim Williams, word for word?
Apparently so. No investor or professional can understand manufactured housing without understanding the 'elephant in the room.' That's Clayton Homes, 21st Mortgage Corp, and also Knoxville metro-based Vanderbilt Mortgage and Finance (VMF).
Andy Gedo is to be commended for making professional yet pointed questions. We welcome those. They clarify that what is occurring is more than opinion. We welcome him continuing the discussion, if he so chooses.
The startling issue is why others manufactured housing trade publishing or bloggers have ignored what the Nation, The Atlantic, GuruFocus, Forbes, The Hustle, the Seattle Times, or the Jacksonville Florida Times Union have reported that point to similar concerns that MHProNews and/or MHARR, or NAMHCO have raised. It's not like we are crazed rogues, rather, we cover topics that others have – only we've done so with more focus, details, and depth. We've invited the Omaha-Knoxville-Arlington axis and their allies to weigh in. Silence. At least Andy Gedo tried.
Note that those linked mainstream media reports above sources span the left-right political/media divides? So, Andy Gedo and others – with all due respect – the facts are what they are.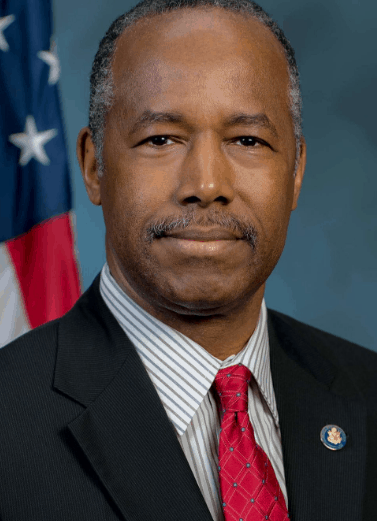 "When HUD Secretary Ben Carson tells MHI members to their faces that it is time to end the secret of manufactured housing, that should be a wakeup call to the industry and its many investors," said industry expert, publisher, and former MHI member L. A. 'Tony' Kovach. "MHI members have to ask why the Arlington based trade group have not touted to the whole world Secretary Carson's entire speech?  Why hasn't Clayton Homes, Berkshire Hathaway, or the BH Media Group done so? Why not use their media contacts and self-proclaimed 'clout' to publicize this good news for most manufactured housing industry professionals and possible consumers? Kevin Clayton and Tim Williams – they are educated, and intelligent professionals.  Are we to believe that they are hiding the good news about manufactured homes? If so, why?  Who benefits from hiding the truths about manufactured homes? Perhaps as or more important, how many millions are being harmed?  How much does this cost manufactured housing independents every year?"
Such pertinent, 'evergreen' questions are not found anywhere else presently in MHVille's trade media.  Why not?  Rather, there is an almost echo-chamber like effect, which sings various pages out of the Omaha-Knoxville-Arlington hymnal.  But if that song book is resulting in loss of shipments year-over-year, and more consolidations, why sing along?
Perhaps that is why our readers are voting with their browsers, tablets, smartphones, and time here on MHProNews and MHLivingNews because this is where they find news, analysis, fact-checks and commentary that holds together and makes troubling sense.

The next step in untying the Gordian knots of manufactured housing will be unveiled tomorrow morning. Watch for it.
That's today chapter for manufactured housing "Industry News, Tips, and Views Pros Can Use," © where "We Provide, You Decide." © ## (News, analysis, and commentary.)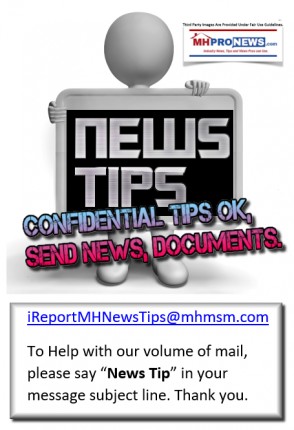 Your link to industry praise for our coverage, is found here.
For the examples of our kudos linked above…plus well over 1,000 positive, public comments, we say – "Thank You for your vote of confidence."
"We Provide, You Decide." © ## (News, analysis and commentary.)
(Image credits and information are as shown above, and when provided by third parties, are shared under fair use guidelines.)
Submitted by Soheyla Kovach to the Daily Business News for MHProNews.com.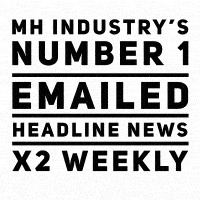 2) To pro-vide a News Tips and/or Commentary, click the link to the left. Please note if comments are on-or-off the record, thank you.
3) Marketing, Web, Video, Consulting, Recruiting and Training Re-sources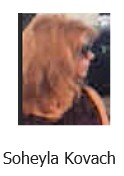 Submitted by Soheyla Kovach to the Daily Business News for MHProNews.com. Soheyla is a managing member of LifeStyle Factory Homes, LLC, the parent company to MHProNews, and MHLivingNews.com.
Related Reports

:
You can

click on the image/text boxes

to learn more about that topic.
Antitrust Heats Up With Supreme Court Ruling, Monopolization Legal Experts Weigh In, Clayton-Related Comment Connection
https://www.manufacturedhomepronews.com/tariffs-will-effect-demand-says-kevin-clayton-answers-cnbcs-monopoly-question-video-plus-manufactured-housing-market-updates/
For the next few minutes, imagine a hedge fund or deep pockets investor. In the following blend of the hypothetical mixed with numerous significant linked elements of evidence formed by reality, picture in your mind the following. Reflect on an outsider looking into why Warren Buffett – or other lesser known, yet successful investors …
Washington, D.C., May 6, 2019 – The Manufactured Housing Association for Regulatory Reform (MHARR) reports that according to official statistics compiled on behalf of the U.S. Department of Housing and Urban Development (HUD), year-over-year HUD Code manufactured home production declined once again in March 2019.
The last decade-plus has not been especially kind to the manufactured housing industry and consumers of affordable housing. The 21 stCentury began with a great deal of promise for the industry and consumers alike.