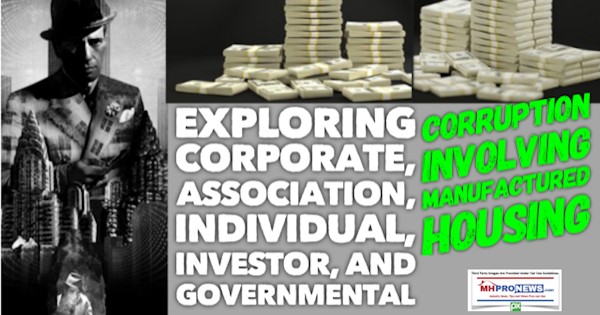 Go ahead, say it. Naïve, idealistic, rash, foolish, or a crusader who believes that the only way that positive change occurs is by intelligently challenging the status quo.
That challenge can and should be honorable, and it can and should be profitable.
So, pragmatism and reason are involved.
Over the years, perhaps more so recently, a periodic stream of tips and sources revealed a variety of insights into what can be termed corruption.
Here are some examples, many of which have not yet been reported here on the Daily Business News on MHProNews previously. But in one or more cases, some of these may have already been turned over to the appropriate authorities.
Manipulating credit bureau reports.
Kickback schemes involving refurb, transport, or installation – among others.
Using undocumented labor in often dangerous ways.
Sexual exploitation.
Corruption involving local, state, or federal officials.
Political, professional, and other forms of backstabbing.
I've mentioned my brothers on occasion.  My younger brother Tom is rather an activist. We see some things alike, others differently, as is true of any two people.  One thing we'd agree upon is his latest quotation sent in his email 'signature' – it is this:
"He who passively accepts evil is as much involved in it as he who helps to perpetrate it. He who accepts evil without protesting against it is really cooperating with it."
– Martin Luther King, Jr.
One should keep in mind that there are a variety of ways to fight what Donald Tye, Jr. called "the rigged system."  Fighting a rigged system can be as easy as a useful off-the-record news tip. Many of our tips come from major firms that are MHI members.   Support can also take the form of advertising, other forms of marketing, or using our professional business development services.  Our services have been highly praised by third-parties. Want to accelerate the process of positive, profitable change? Help us, help you, so that manufactured housing can advance.
Because what the recent trends reveal – see the linked reports below – is that accepting the status quo is taking the industry backwards. While a monopolist or the retired may be able to afford that – or may even want that for some period of time – thousands of our readers ought to avoid the risk the continuation of the current trend lines represents.
Happy Talk?  Really?
Happy talk doesn't resolve an actual problem.  That's like believing that looking the other way means the growing number of roaches you saw in the garage or a room will magically disappear.  Want to get rid of the vermin?  You start by shining a light — watching those roaches run confirms that they exist.  Then you have to use appropriate roach killers, because nothing else will do.
We opt not to live with ugly, nasty pests.
When it comes to people that are pests, obviously, you don't poison them like you do an insect.
Rather, one must still deal with them in an ethical, lawful, and effective fashion.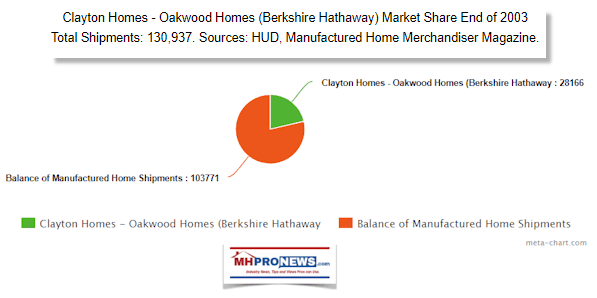 Otherwise, they will keep doing what they have been doing.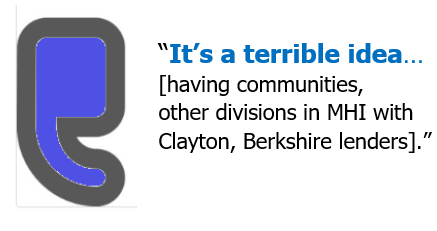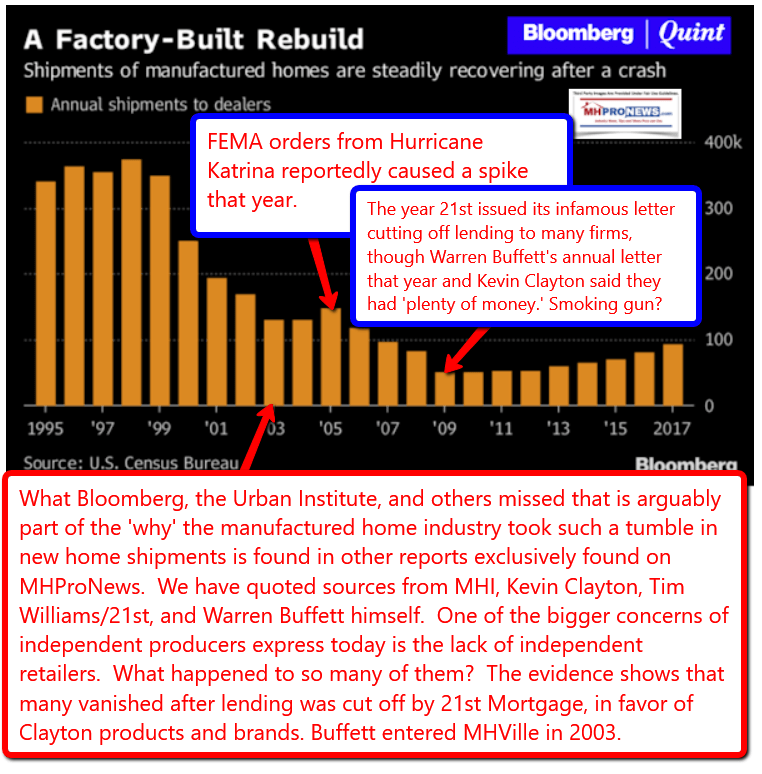 What's the Safest Place to Hide?
Why not take the example of Warren Buffett, Kevin Clayton, Tim Williams and the Manufactured Housing Institute (MHI)? Why not hide in plain sight?
See more on that and more in the linked reports below.
We've been public in pushing back against the Omaha-Knoxville-Arlington Axis.  While it isn't always what I'd call fun, we're still running the marathon.  Translation? Unless you are a monopolist yourself, come on in, the heated pools here in Florida make the water fine.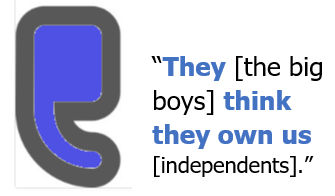 Resisting Fear or the Pressure – Publicly
Over the course of several years, there were allegations of this or that person tied to MHI pressured a firm or person into not advertising here, even though they had good results while they did. More recently, an apparent MHI surrogate has asked readers like you to cover your eyes to the truth. Why?  What does that person, or that organization have to hide?
As recently as a week ago, we gave MHI and their top names the opportunity to correct or respond publicly to our reports.  Their reply? Silence.  Maybe they plan on taking the 5th when their time comes?
Fearful? Feel intimidated? Why? They are silent in the face of the evidence. Like roaches with the light turned on, they are looking for cover.
We believe in giving credit where due, that metaphor came from a high-level industry reader who is in MHI, and says they are sick of what's happening to our once great industry.  That pro and others do what they can.
Why not look at the example of Legacy? While others were self-admittedly fearful, Legacy went to where the largest and most engaged audience in MHVille is – right here on MHProNews.  See more on that, linked below.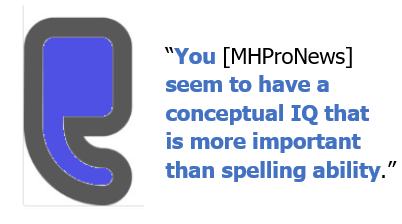 Peeling Away at the Onion
The more we peel away at the layers of the onion, the more evident the patterns of corruption and manipulation appear to be.
These deliberate actions and inactions have arguably cost honest women and men – collectively – billions of dollars annually.  That's the logic of the math of one Jeff Bezos' Amazon Alexa Fund.  If the Alexa Fund says that factory-built housing could be a large part of a $330 billion dollar a year market, you do the math.  In 2017, the industry finished with an estimated $6.5 billion in new retail sales. Divide 6.5 into 330 and see what you get.

While that's an imprecise way of calculating how much larger your firm's sales could be, it sheds third-party light on the topic.  It explains why the consolidators want to squeeze as much market share as they can, before they take the foot off the break pedal.  If they win, you lose.  If they win, watch the day that the foot comes off of that break.  Because we believe manufactured homes could soar to over 1,000,000 shipments a year, in fairly short order.
By artificially keeping manufactured housing smaller that it should be, through the types of direct and indirect actions we've been documenting and reporting in recent years, a few large firms are slowly "consolidating" – monopolizing – this once great industry. It's happening in other industries too.  But as the report from the Atlantic below reminds readers, it is arguably more visible and pronounced in MHVille.
Recently, an industry pro that this writer had a 'misunderstanding' with cleared things up.  That person said he 'now sees what you guys [MHProNews] are doing.' We all need some patience with each other, as none of us are perfect – admittedly starting right here. But as Tim Williams and others have noted, once someone points out an error in fact, reason – or typing – we are happy to correct it.  It was patient input from others over the course of years that made us finally see what's happening in MHVille.  My sincere thanks to those who did.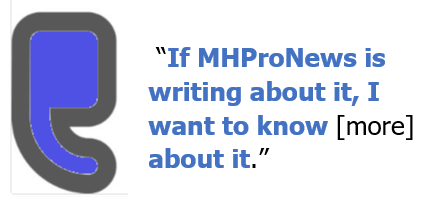 The truth can be painful. Perhaps there are times when it may seem merciful to spare someone some piece of information. But unless the truth is known, how can wrongs be corrected?
Accountability is a hallmark of a good business or professional.  Mistakes should be corrected.
Corruption should be rooted out.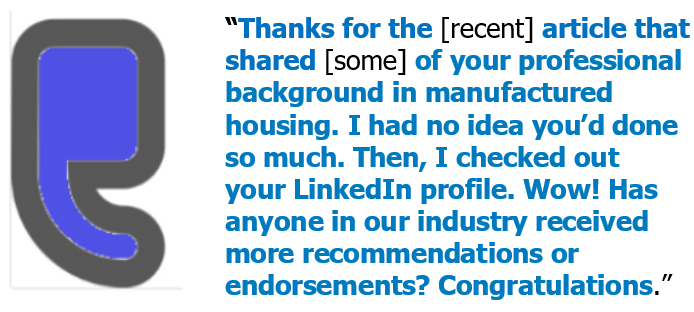 Without further adieu, let's dive into the headlines from the reports and articles in the week that was.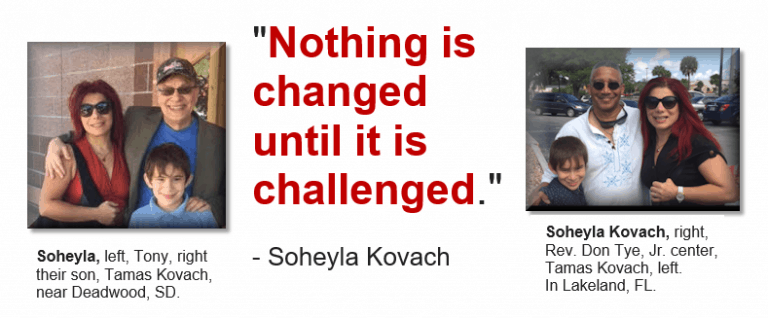 Reminder, we don't create a linked-text box around every article, but each one linked below was curated for specific reasons.
What's News on the Daily Business News on MHProNews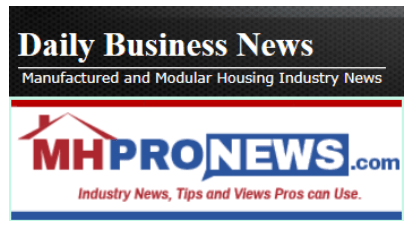 Saturday 1.12.2019
Manufactured Homes Shunned by City for Higher Cost Container Housing
Friday 1.11.2019
Useful Manufactured Housing Institute Provided Info, MHI M.O. Revealed
"Huge" February 2019 Manufactured Home Sale Announced, Competes with Louisville, Tunica?
Thursday 1.10.2019
Clayton Homes Fights Zoning, for "First Class Manufactured Homes" – Mainstream Media Reports
Examining Derek Thompson's Atlantic Report on 'Mobile Home' Retail Market as Fastest Dying Business In America
Manufactured Housing Institute on Urban Institute, Bloomberg, National Association of Realtors Reports Praising Manufactured Homes
Wednesday 1.9.2019
Mobile Home Replacement Plan Offers Upgrade to Manufactured Homes
Surprising Discovery on Manufactured Housing's Enhanced Preemption, Hidden Gem$
Tuesday 1.8.2019
Chinese Buyers Compete With U.S. Buyers for American Housing, Plus MH Markets Updates
New Report – More Americans Think Bad Time to Buy, Rentals Soar. Manufactured Housing, Opportunities, Takeaways?
Monday 1.7.2019
Allianz's Mohamed El-Erian Says Globe Slowing, but U.S. "Very Good Place" Economically, Plus MH Market Updates
2019 Trade Shows, Next Battleground of the Manufactured Housing Revolution?
New Era in National U.S. Manufactured Home Community Representation Underway?
Insider Trade During SEC Mandated 'Quiet Period' at Legacy Housing Corp
Sunday 1.6.2019
Neal T Haney, NAMHCO Then, Now and What's Next in Manufactured Housing and Land Lease Communities
What's New from MHARR
Washington, D.C., January 8, 2019 – The National Association of Manufactured Housing Community Owners (NAMHCO), a new, independent association representing a key manufactured housing industry post-production constituency, has announced a major step in its initial organization and the start of national-level advocacy activities to better and more effectively represent the post-production sector in Washington, D.C.
Washington, D.C., January 3, 2019 – The Manufactured Housing Association for Regulatory Reform (MHARR) reports that according to official statistics compiled on behalf of the U.S. Department of Housing and Urban Development (HUD), HUD Code manufactured home production declined once again in November 2018.
What's New on MHLivingNews
America woke up today to division. But perhaps 75 percent (+/-) of the nation's people could come together on a plan that demonstrably could do the following. Increase the U.S. Gross Domestic Product (GDP) by some $2 Trillion Annually, without new federal spending.
What's New on the Masthead
"… Tony, these guys have long knives …" read part of a message from a former, high ranking, MHI member. Here's a longer quote from another company president. "… See you in Louisville. I just finished a book on [name of book withheld]. One of the sayings from that…comes to mind: "Don't give up the ship!"
That's it for now, kindly check in again tomorrow. Sign up for our industry leading emailed headline news below. See why some of the biggest names are hooked on them, but so too are the mom-and-pops and all others in between.  "We Provide, You Decide." © ## (News, commentary, and analysis.)
(See Related Reports, further below. Text/image boxes often are hot-linked to other reports that can be access by clicking on them. Third-party images and content are provided under fair use guidelines.)
By L.A. "Tony" Kovach – for MHProNews.com.
Tony is the multiple award-winning managing member of LifeStyle Factory Homes, LLC, the parent company to MHProNews, and MHLivingNews.com.
Office 863-213-4090 |Connect on LinkedIn:
http://www.linkedin.com/in/latonykovach
Click here to sign up in 5 seconds for the manufactured home industry's leading – and still growing – emailed headline news updates.
Related References:
The text/image boxes below are linked to other reports, which an be accessed by clicking on them.
New Association Weighs In, Giving Credit Where It's Due, Opportunitie$, But Winds of Change Challenge Manufactured Housing's Future
America woke up today to division. But perhaps 75 percent (+/-) of the nation's people could come together on a plan that demonstrably could do the following. Increase the U.S. Gross Domestic Product (GDP) by some $2 Trillion Annually, without new federal spending.
Manufactured Housing Institute Housing Alert, Affordable Housing Crisis, MHI's #NettlesomeThings Response