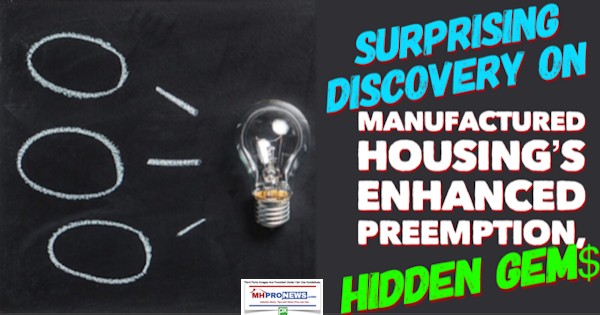 One advantage that HUD Code manufactured homes have over other types of factory building that keeps costs lower is that it is federal and enjoys the enhanced preemption established by the Manufactured Housing Improvement Act (MHIA) of 2000.
There are some items that the Daily Business News on MHProNews sets out to research deliberately, others that come in as news tips, still other issues or topics are just stumbled upon. In this instance, in the course of doing some research on the subject of "manufactured housing" and "enhanced preemption," the following results shown below are what appeared.
As a quick and simplified background, several factors online influence SEO or search engine optimization. Among them are time on-line, back-links, traffic, is it a mobile or desktop search, your location (same search – especially mobile ones – different locations may result in a different results) and more
Often, but not always, if two generally equal websites exist, but one has been online longer, it will often tend to get a higher Google ranking, for reasons noted in part above.
Then, when it comes to specific topics, key word usage can become more interesting.
What you will see below is the first few pages of mobile searches from 2 evenings ago, for the words – "manufactured housing" "enhanced preemption" – placing those words in quotes forces a search engine into a more precise outcome.
The Manufactured Housing Institute (MHI) has been online for about 20 years.  About two years ago, they reportedly spent a boat-load redoing their website.
So, who comes up first for the mobile search terms – "manufactured housing" "enhanced preemption" – two nights ago in Lakeland, FL?
Here are the unedited results, summarized below.
The first 2 images that come up under the image search function on Google are both from MHProNews, under the mhmarketingsalesmanagent.com URL. As has been noted previously, MHProNews has numerous URLs, some of which will be demonstrated in this analysis.
Then, we have a new site under development, that should be ready by the end of the first quarter of 2019. It's the 9th result, even though we are not yet promoting that website.
#10 HUD.
#11 is a paid ad, irrelevant to the search, that's Google making some money.
#12, cites John Bostick of Sunshine Homes, on the Gov't Publishing Office website, in 2012.
#13 House Financial Services Committee (FSC), in 2011 testimony by MHARR.
#14 is a post MHProNews placed on ZipRecruiter, as part of a project for an attorney for possible litigation of industry related issues.
#15 is the NJ state association website. We know first-hand that the NJ state association website is about 2 years old. Interestingly, that's the very first mention of MHI – the Manufactured Housing Institute – on the topic of Enhanced Preemption.
#16 – Then, finally! MHI is found on Constant Contact, likely in an email message to their own members.
#17 is MHProNews again, with another URL that we have – and there are many such URLs – for MHProNews.



So, summing it up. The MHARR website – which is less than 2 years old, led the pack.  Next, MHProNews and MHLivingNews dominated these results 2 evenings ago.  Once more, the results could be different in a different part of the country, but on this type of issue – "manufactured housing" "enhanced preemption" – will likely be similar.
The Surprises From This Research?
Why are MHI's result on this issue so poor?  Note that NONE of these results came up on the MHI website.
There are several possible explanations.  To cut to the chase, we went directly to MHI's website.
We did the exact same search using the same search parameters, with the MHI website search tool.
The first search, nothing. "No Results."  See the composite screen capture, below.

The next search, this time, using only "Enhanced Preeemption" – once more, "No Results."

The third search, removing the quote marks – just in case some goofy code was at work on the MHI website – and once more, "No Results."

Once this result becomes public, do not be surprised if MHI decides to quietly – and quickly – 'correct' this issue. But go to MHI's website, and check this out for yourself. We've asked others to do this, so that they see this first hand before MHI has time to make any changes.
Again, go back to the original mobile search results, that did reflect MHI. One was on the NJ association state association's website, the other was on Constant Contact.
When manufactured housing is struggling against zoning and placement issues in states and jurisdictions from border to border and coast to coast, why is "enhanced preemption" entirely missing on MHI's website?
Three primary possible explanations are:
Incompetence.
Ignorance.
Deliberate.
Some combination of those three bullets above. Can you think of another possibility?
Why are shipments so low? Many reasons can be and have been examined by MHProNews and MHLivingNews – or MHARR – for that matter.
But what this appears to be to a prudent analysis is that MHI is 'apparently' hiding "Enhanced Preemption." Note too that while a Clayton ad came up on the search results, Clayton Homes is likewise nowhere to be found on the first pages of this Google search.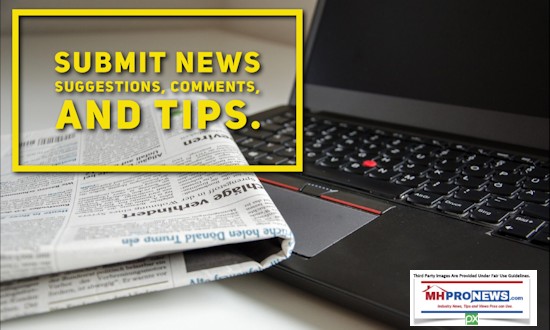 How ever one cares to spin it, doesn't this speak volumes?  There's an affordable housing crisis, and one of the best legal tools on the books for years – the federal enhanced preemption for manufactured housing under the Manufactured Housing Improvement Act of 2000 – is not being mentioned or promoted by MHI?  Even on their own website?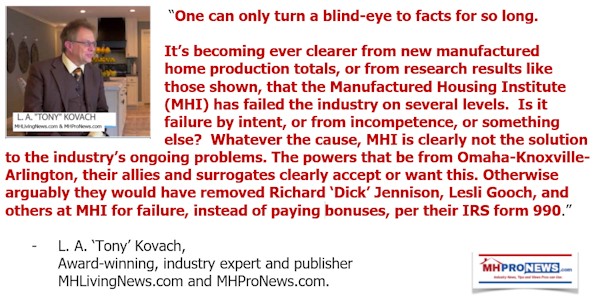 At the very time that manufactured home shipments have stalled or slipped for three straight months during an affordable housing crisis, where is MHI and the Berkshire brands in MHVille on this tremendous advantage? Among the related reports found below the byline and notices is the link to the report on that issue by MHARR that ranked number one. "We Provide, You Decide." © ## (News, analysis, and commentary.)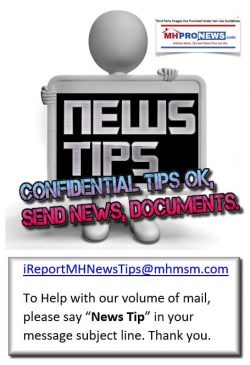 NOTICE: You can get our 'read-hot' industry-leading emailed headline news updates, at this link here. You can join the scores who follow us on Twitter at this link. Connect on LinkedIn here.

NOTICE 2: Readers have periodically reported that they are getting a better experience when reading MHProNews on the Microsoft Edge, or Apple Safari browser than with Google's Chrome browser. Chrome reportedly manipulates the content of a page more than the other two.
(Related Reports are further below. Third-party images and content are provided under fair use guidelines.)
1) To sign up in seconds for our MH Industry leading emailed news updates, click here.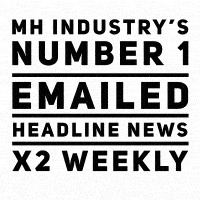 2) To pro-vide a News Tips and/or Commentary, click the link to the left. Please note if comments are on-or-off the record, thank you.
3) Marketing, Web, Video, Consulting, Recruiting and Training Re-sources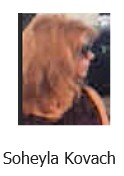 Submitted by Soheyla Kovach to the Daily Business News for MHProNews.com. Soheyla is a managing member of LifeStyle Factory Homes, LLC, the parent company to MHProNews, and MHLivingNews.com.
Related Reports

:
You can

click on the image/text boxes

to learn more about that topic.
Manufactured Home Production Decline Accelerates in November 2018
Two Great Laws Already on the Books NOW,  Can Unlock Billion$ Annually for Manufactured Housing Industry Businesse$, Investor$
New Report – More Americans Think Bad Time to Buy, Rentals Soar. Manufactured Housing, Opportunities, Takeaways?
"Major Step" in Independent National Post-Production Manufactured Housing Advocacy Taken, Per Trade Group
America woke up today to division. But perhaps 75 percent (+/-) of the nation's people could come together on a plan that demonstrably could do the following. Increase the U.S. Gross Domestic Product (GDP) by some $2 Trillion Annually, without new federal spending.
While a discussion of federal preemption may lead eyes to glaze-over in some quarters, a consistent and logical approach to preemption – that is fully consistent with the law as it exists today – is vitally important to the manufactured housing industry and, even more so, to consumers of affordable housing.